Celebrate 30 days of thankfulness with your kids. The printable Thanksgiving Bible Verse Calendar has 24 sets of thanksgiving Bible verses.
---
---
Do you ever struggle with your kids complaining? Do you wonder why they're not more grateful?
I do too.
In fact, I struggle with the propensity for grumbling and complaining in myself all the time.
When it comes to my children complaining, I have to stop and ask myself–am I training them to be grateful for the blessings the Lord has given them? Am I helping them understand what Scripture tells us we should thank God for? Have you?
I know you're working through Bible Road Trip™ with your kids (Right? Of course!), but I also know you probably have another 10 minutes a day–at lunch or dinner or bedtime–that is just perfect for a devotional time of reading a few short Bible verses or passages, and praying.
I've put together a Thanksgiving calendar with 24 days of Bible verses that will help your family focus on something new each day to thank God for.
Psst! The Thanksgiving Calendar is FREE!
---

---
Thanksgiving Bible Verses
Our children aren't just born knowing what they should be thankful for and why. Neither are we. In fact, the Bible outlines for us many things we can be grateful for, and it tells us to thank God for his many blessings and who he is.
With the Thanksgiving Calendar, your kids will spend 24 days focusing on a new thing to thank God for each day. There are Bible verses for thanksgiving and praise, and Bible verses that speak of the blessing that we can thank God for.
They'll thank the Lord for:
Our Salvation
Creation
God's Mighty Deeds
The Holy Spirit
Help in Temptation
And more!
Hey! There's a FREE Thanksgiving Calendar in this post. 
---
Get the Thanksgiving Bible Study Bundle and save!
---
Thanksgiving Bible Verse Calendar
God has given us so much to be thankful for.
We can teach our kids to love the Lord and to thank him for the blessings he has given us by leading them to his Word every day.
You'll find that the Thanksgiving Calendar only has 24 days on it. That is to give you a day off each week, when you attend worship and rest in God's goodness.
To download your Thanksgiving Calendar with Bible Verses, just hop on over to the store, put it in your cart, and check out. Print it on cardstock for your family–and a copy for each of your Sunday School kids!

---
Celebrate 30 Days of Thankfulness Every Year
Frame your Thanksgiving calendar, and display it every year for use during November. Make this a tradition that will last!
Beginning November 1st, read that day's Scripture readings–six readings per week. I recommend find a time each day to read with your kids, like at breakfast or at dinner. That way, you won't forget to read together.
Have your kids help you locate the Scriptures in the Bible. Take turns reading a paragraph each and discuss what you learned about the Incarnation of Christ that day!
---
Don't miss out on this great printable Advent Calendar craft. Your family will love having multiple reminders to study the Incarnation of Christ!
---
Bible Resources for Your Kids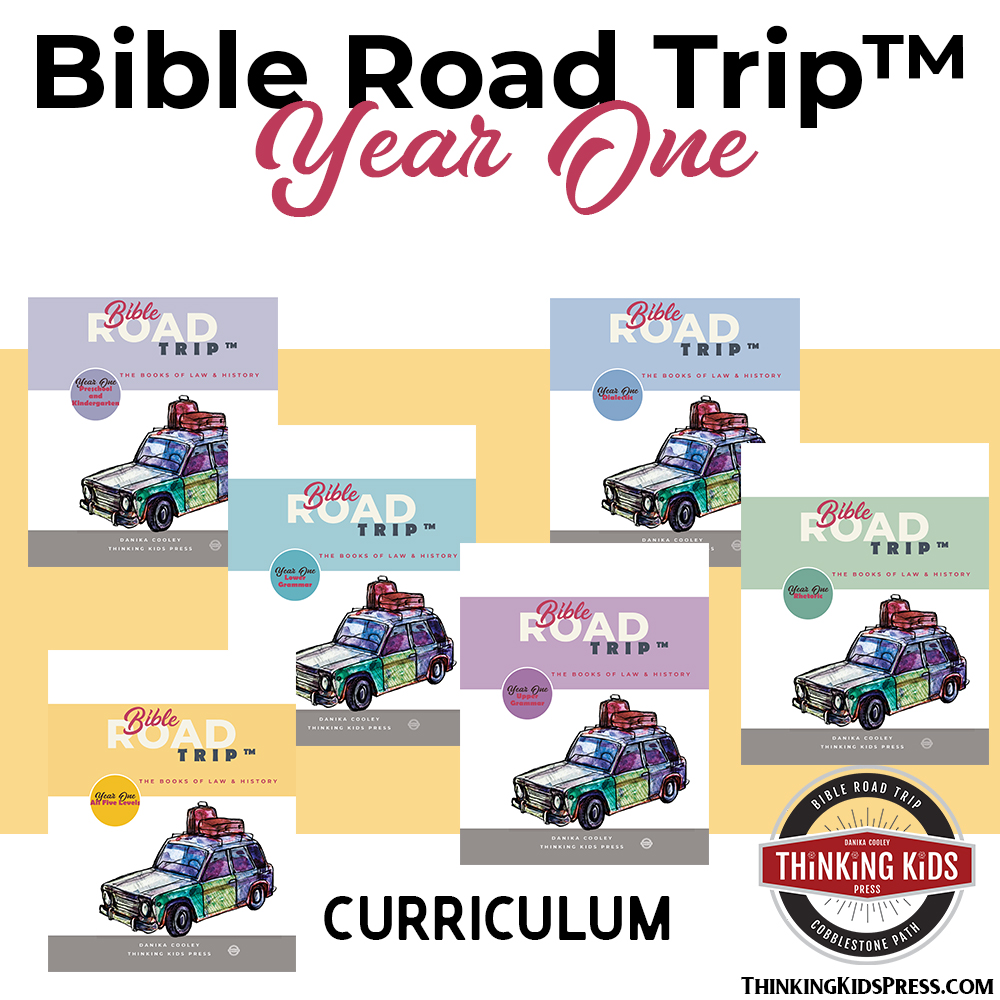 Bible Road Trip™ CurriculumLearn More Here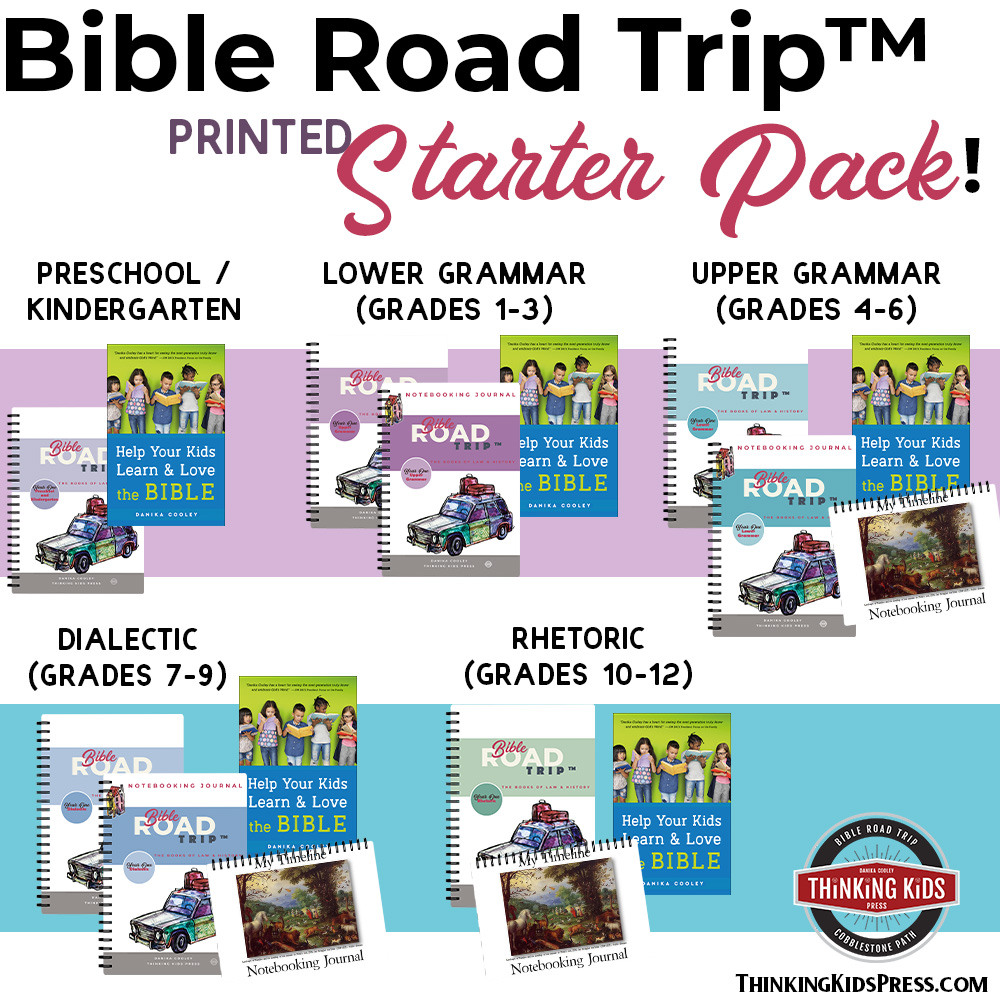 Starter BundleLearn More Here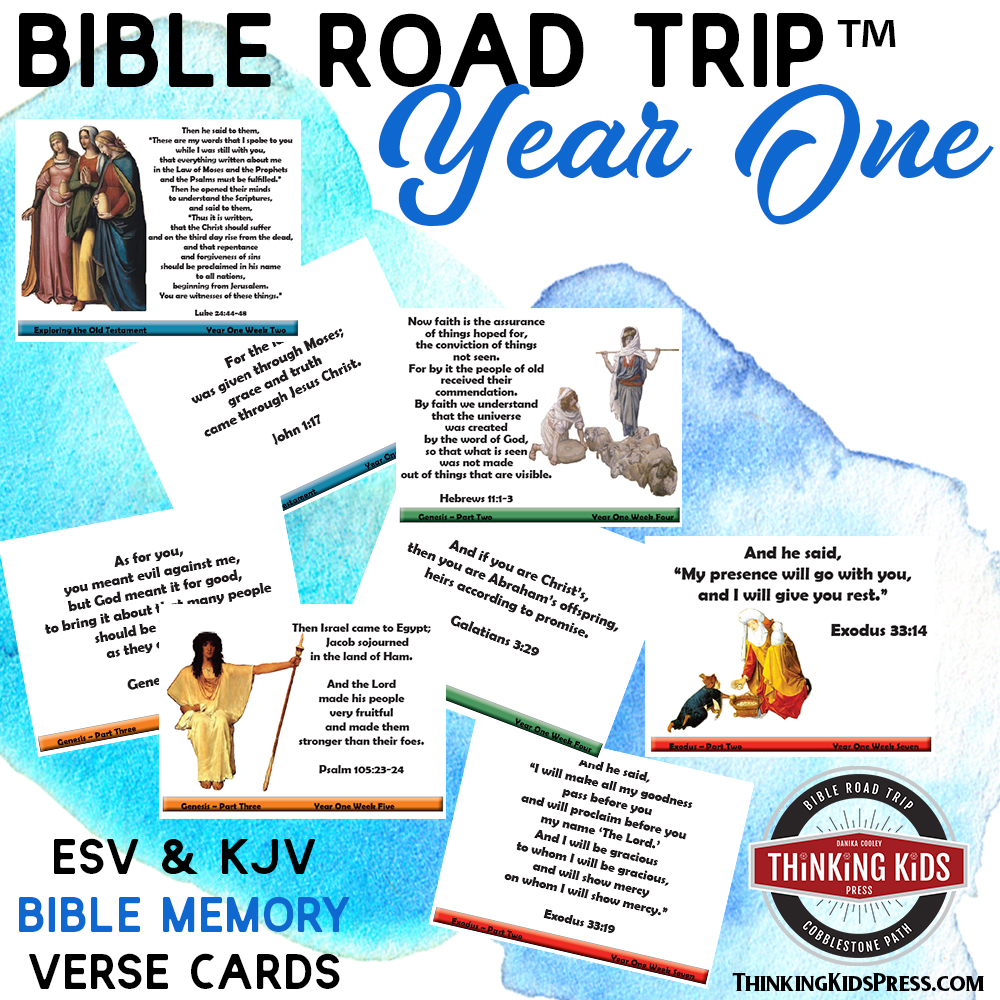 Bible Road Trip™ Memory Verse CardsLearn More Here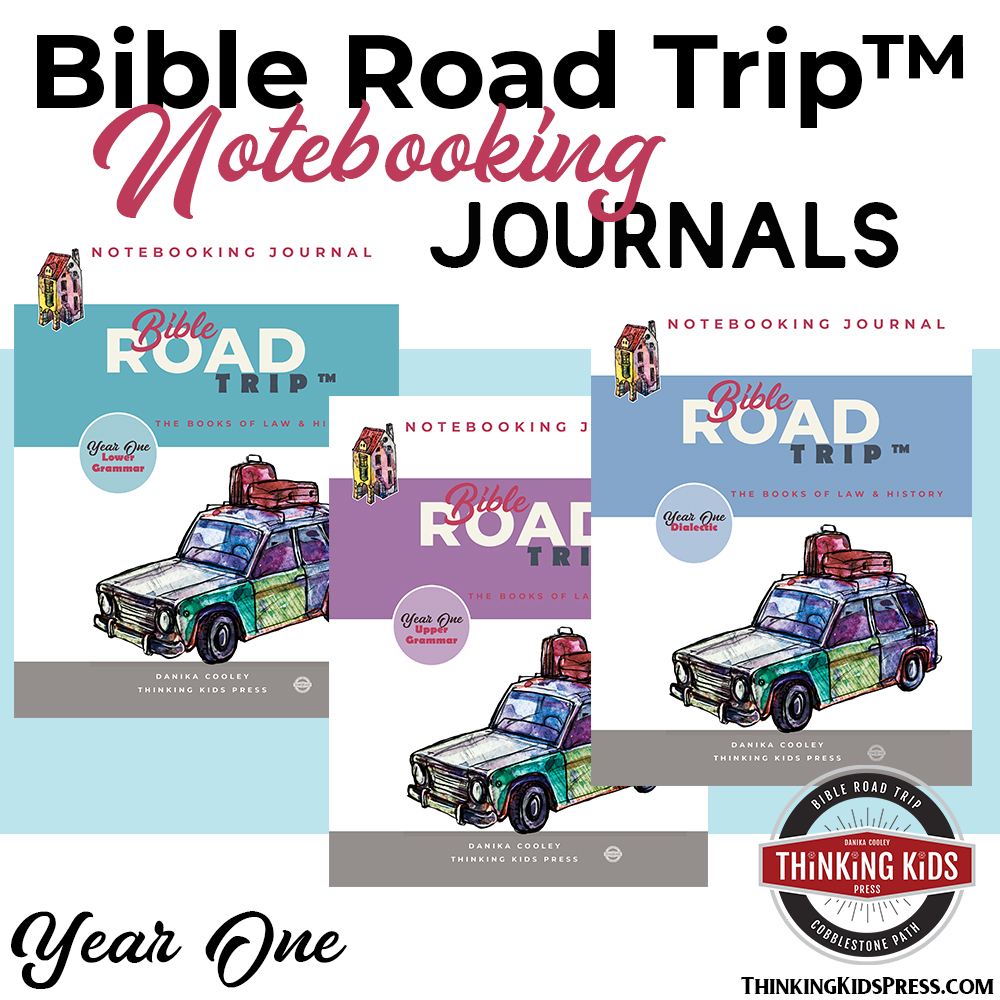 Bible Road Trip™ Notebooking JournalsLearn More Here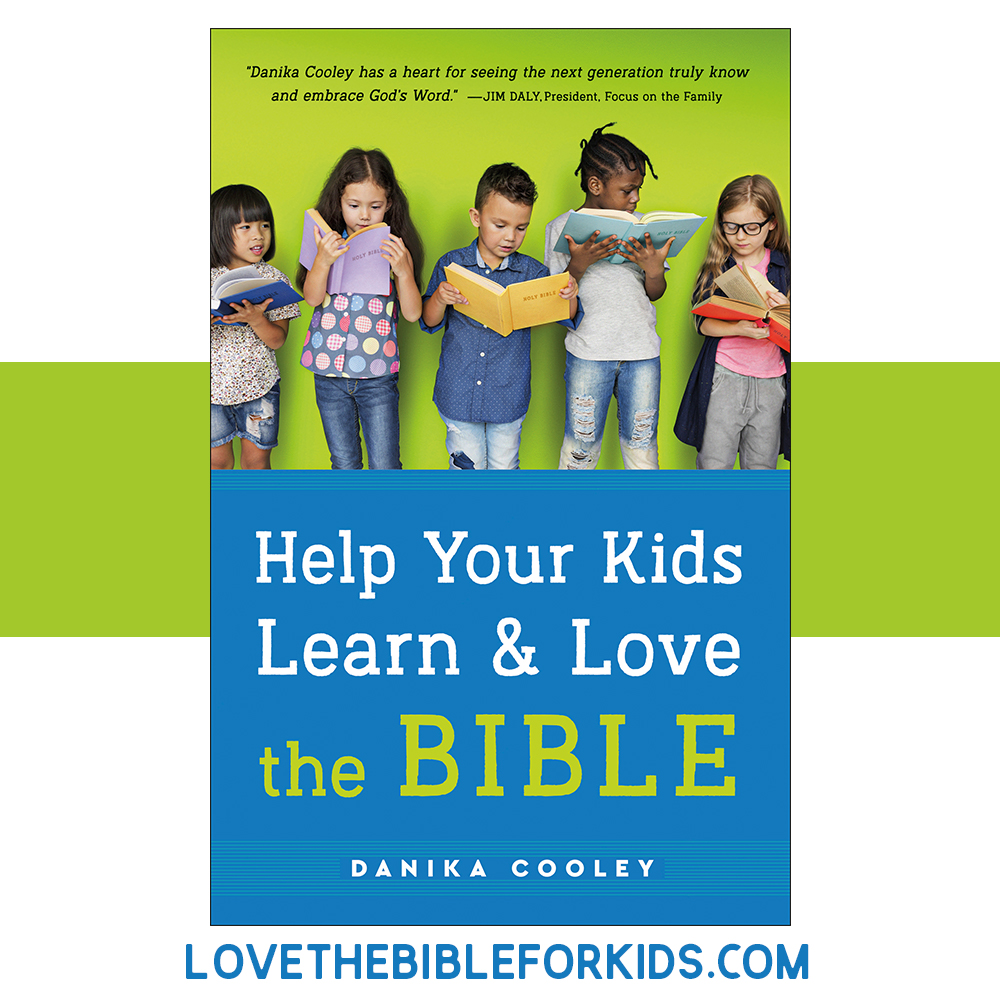 Help Your Kids Learn and Love the BibleLearn More Here
---
Teach Your Kids the Bible with Bible Road Trip™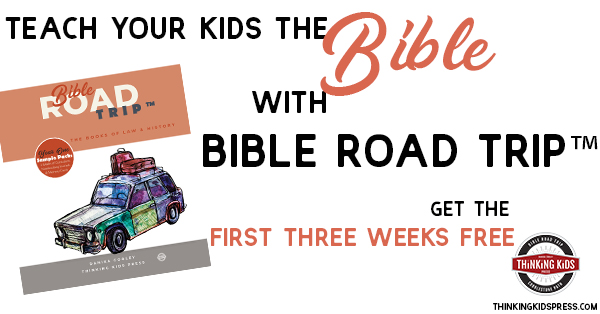 Bible Road Trip™ is a three-year Bible survey curriculum. Take your family through the Bible five times from preschool to high school.
To help you get the most out of your studies, Bible Road Trip™ has an array of coordinating weekly activities:
Researching the section of the Bible you're studying
Reading and discussing the Bible
Memorizing Scripture
Notebooking about your studies
Praying for the nations
Suggestions for further study
Crafting about what you've learned
For your older students: A project to share what they've learned
Bible Road Trip™ also has some great tools you can use along with it, such as:

Notebooking Journals for grades 1-9. Want a structured notebooking journal for high school? Don't hesitate to use the Dialectic journal (grades 7-9).
Bible Memory Card Sets for all five levels of study, preschool to high school. These are available in both ESV and KJV.
Grab your Bible Road Trip™ Year One Sample Pack. You'll get:
The Bible Road Trip™ Parent / Teacher Guide.
The first three weeks of the curriculum for all five learning levels. Week Three is where we really dive into the Bible and begin to our systematic study. Week Three will give you a good feel for the rest of the curriculum.
The first three weeks of the Bible Memory Card sets for all five levels, in ESV and KJV.
The first three weeks of each of the three leveled Notebooking Journals.
Grab the Sample Pack for FREE:

Disciple your kids by taking your family through the Bible together in a meaningful way!
---
Books Make Great Gifts!
---
---
More Thinking Kids Posts You'll Love!
---
Join the newsletter
Get the Family Prayer Box Project FREE!
Teach your children to pray with this fun project that includes 7 printable sets!