Make an easy Resurrection Rolls Recipe with printable Easter Story Cards. Start a new tradition with an Easter devotion and object lesson.
---
---
"But in fact Christ has been raised from the dead, the firstfruits of those who have fallen asleep." – 1 Corinthians 15:20, ESV
The amazing truth of Resurrection Sunday is that Jesus took our sins upon himself, died in our place, and then rose from the dead! Not only that, but all who believe in him will follow him to glory. We, too, will live forever with God. How incredible is that?
As our kids have grown up, we've included fun, hands-on activities in our traditions and lessons to help them really internalize truth. Bible object lessons can be so much fun! Our kids remember the time we spent creating snacks and crafts to study the Bible.
Resurrection rolls are a fun way to talk to your kids about the burial of Jesus.
---

---
Easter Story Cards
To help you make the resurrection rolls project more fun and meaningful for your kids, I've put together a set of printable cards.
Each Easter Story Card has:
A step of the resurrection roll recipe
A photograph illustrating the recipe
A part of the Easter story for you to read with your kids
A devotional thought or question
A cute bird (because birds are awesome)
You can register below for the Easter Story Cards, but first, check this out…
---
Resurrection Rolls Recipe with Easter Story Cards
Check out this fun video I made of the resurrection rolls for kids!
---
Tips for Making Resurrection Rolls with Kids
Working on snack projects with kids is so much fun, but it can be a challenge. If you choose to involve your kids, I have a few suggestions for you.
Expect a mess. Put your child's long hair up, wash little hands, and have them wear washable clothes.
Prepare the food before hand. For little ones, the real fun is in the decorating, so do as much of the prep work as you can before you involve the kids.
Keep basic supplies on hand. I'm embarrassed to tell you how many types of sprinkles I have. We eat really healthy, but when we celebrate, there are always sprinkles involved. It's nice to have a little supply of food decorations. You know, for emergencies.
Set the food to be decorated on a child-size table or on a plastic table cloth on the floor. Nothing ruins the food decorating fun faster than having a child fall off a kitchen stool. Your kids will be intent on their decorating task. They may not remember they're standing high above the ground. (Don't ask me how many children fell off before I realized this!)
It's OK to do easy. For special celebrations, there's nothing wrong with using store-made supplies!
---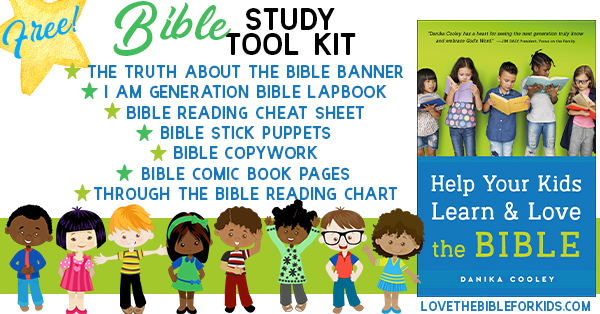 Grab your FREE Bible Study Tool Kit–over 130 pages of Bible resources for your family!
---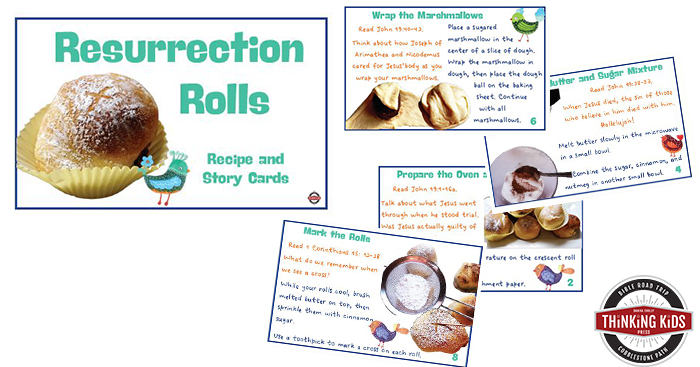 Easter Story Cards and Resurrection Rolls Recipe Printable
Get your free household license, or half-price classroom license by clicking the button below. You'll check out through the Thinking Kids Press store!

Printing your story cards:
Sometimes readers are concerned about using colored ink. If this is the case for you, there should be a setting on your printer that allows you to print in black and white. Printing in grayscale will still use some color, but it will come out prettier than black and white.
I recommend printing on white cardstock so the cards will be more durable and the back won't show through on the front. This is my very favorite cardstock: Neenah Premium Cardstock.
Just cut them apart, and you'll have a set of cards!
---
These cute Bible memory verse cards will teach your kids the doctrine of atonement!
---
Supplies Needed to Make Resurrection Rolls with Your Kids
You'll need a few supplies to make your project. You may have a few of these items already. If not, these are all fairly inexpensive.
This recipe serves 8, so if you want more, just multiply!
Pillsbury Crescents, Original, 8 Rolls, 8 oz. Can
Jet-Puffed Jumbo Marshmallows, 24 Ounce Bag
Domino Sugar, Granulated, 4LB Canister
Simply Organic Ground Ceylon Cinnamon
MC CORMICK NUTMET GROUND ORG 1.81OZ
Grassland Dairy Unsalted Butter (1 pound)
1000 Count 100% Natural Bamboo Toothpicks – Kitchen Essential
1 8-pack of Crescent Rolls
8 Large Marshmallows
2 Tbsp Sugar
2 Tbsp Cinnamon
2 Tsp Nutmeg
1/4 Cup Melted Butter
---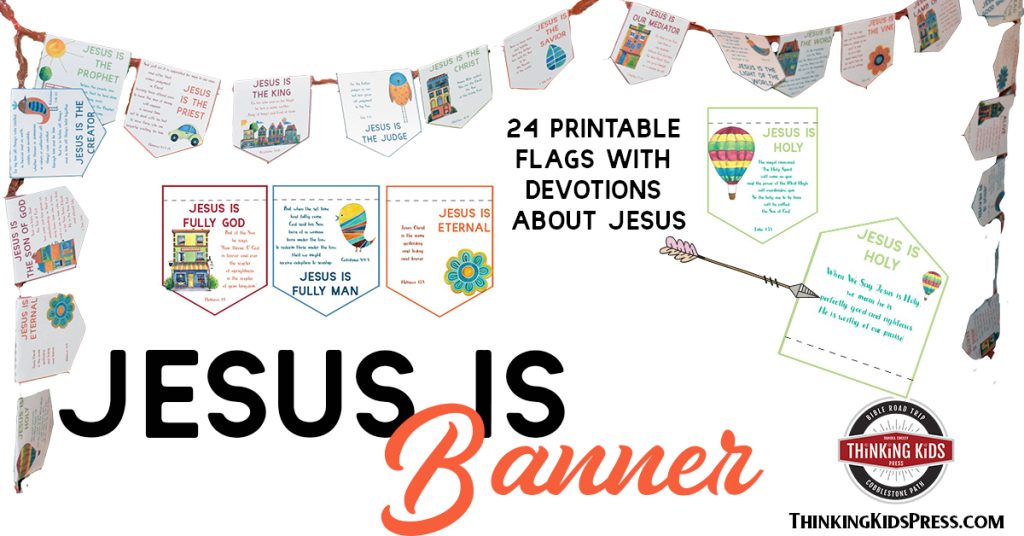 Teach your kids who Jesus is with 24 fun devotions about Jesus in a printable banner!
---
Creating Your Resurrection Rolls
Ready to make your resurrection rolls? Here are the steps!
1) Print Your Resurrection Rolls Recipe Cards.
Don't forget to download your Resurrection Rolls Recipe and Easter Story Cards! You'll find the registration box above the supplies. Those cards contain Bible readings and devotions for each step of this process, which will make this Easter snack much more meaningful for your kids.
---
2) Prepare the Oven and Baking Sheet.
Preheat the oven to the temperature on the crescent roll package, then cover a baking page with parchment paper.
---
3) Prepare the Crescent Rolls.
Unroll the crescent dough on your baking sheet.
Jesus' body was wrapped in linen.
---
4) Prepare the Butter and Sugar Mixture.
Melt butter slowly in the microwave in a small bowl.
Combine the sugar, cinnamon, and nutmeg in another small bowl.
---
5) Sugar the Marshmallows.
Spear a marshmallow with a toothpick. Roll the marshmallow in butter, then in the sugar mixture.
In the Ancient Near East, bodies were wrapped in linens with fragrant oils.
---
6) Wrap the Marshmallows.
Place a sugared marshmallow in the center of a slice of dough. Wrap the marshmallow in dough, then place the dough ball on the baking sheet. Continue with all marshmallows.
Jesus' body was wrapped tightly in linens.
---
7) Bake the Rolls.
Bake the rolls for about 10 minutes, until they start to turn golden.
Jesus' body was in the tomb from Friday evening until early Sunday morning.
---
8) Mark the Rolls.
While your rolls cool, brush melted butter on top, then sprinkle them with cinnamon sugar. Use a toothpick to mark a cross on each roll.
---
9) Open Your Roll.
Jesus is Risen!
While you eat your rolls, talk about what Jesus did for all believers.
---
Easter Books for Your Family
The Third Day: The Gospel of Luke 22-24
The World Created, Fallen, Redeemed, and Restored: The Gospel Plan of God
The Easter Story: The Bible Version
My Easter Activity Book: 40 Days to Celebrate Jesus' Resurrection
Jesus: The Best Story (Board Book)
---
Books Make Great Gifts!
Help Your Kids Learn and Love the Bible
Who was Martin Luther? (Who What Why)
What was the Gutenberg Bible? (Who What Why)
Why did the Reformation Happen? (Who What Why)
When Lightning Struck!: The Story of Martin Luther
Wonderfully Made: God's Story of Life from Conception to Birth
---
Help Your Kids Learn and Love the Bible
Looking for a family discipleship book that will give you a crash course in leading your kids through God's Word? I've got you covered.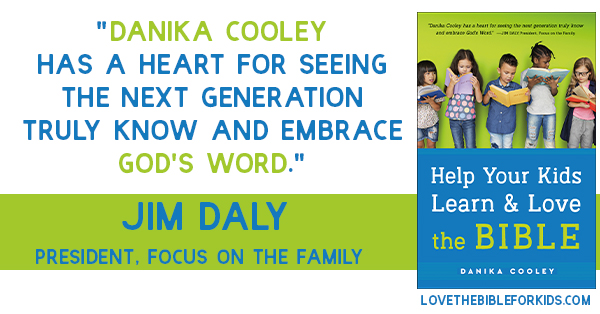 You want your kids to learn and love the Bible. 
You want to teach the Bible…
As parents, we deeply desire the best for our kids. We look for the right schools, we make them eat right and exercise, and we get them involved in extracurricular activities. We take our job as parents seriously.
But are we also putting our time and energy into
teaching them the Bible? Giving them the life-changing, soul-nourishing words of Scripture is not only doable, it's an essential part of parenting kids for Jesus. And the good news is, studying God's Word as a family doesn't have to be difficult!
2 Timothy 2:15, ESV, says:
Do your best to present yourself to God as one approved,
a worker who has no need to be ashamed, rightly handling the word of truth.
Our job, as parents who love Jesus, is to help our kids become approved workers, unashamed and rightly handling the word of truth.
The good news? Teaching the Bible isn't hard. Your family can learn the Bible together.
…and you can!
A Crash Course in Teaching the Bible to Your Kids
Danika Cooley's book, Help Your Kids Learn and Love the Bible, will give you the tools and confidence to study the Bible as a family. It will help you identify and overcome your objections and fears, give you a crash course in what the Bible is all about and how to teach it, and provide the guidance you need to set up a family Bible study habit.
You will finish this book feeling encouraged and empowered to initiate and strengthen your child's relationship with the Lord through His Word.

Help Your Kids Learn and Love the Bible will equip you with everything you need to know to teach the Bible to your kids!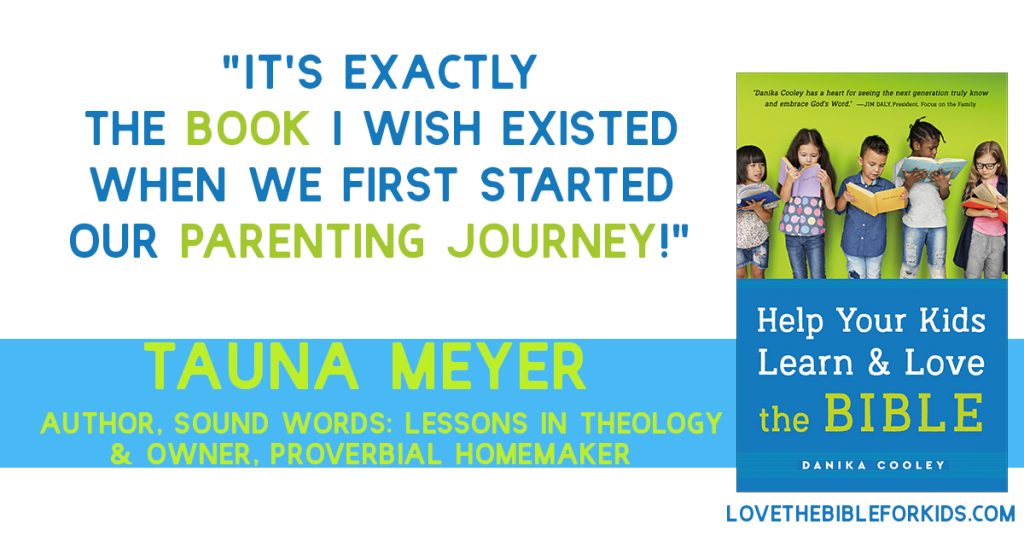 ---
More Thinking Kids Posts You'll Love!
---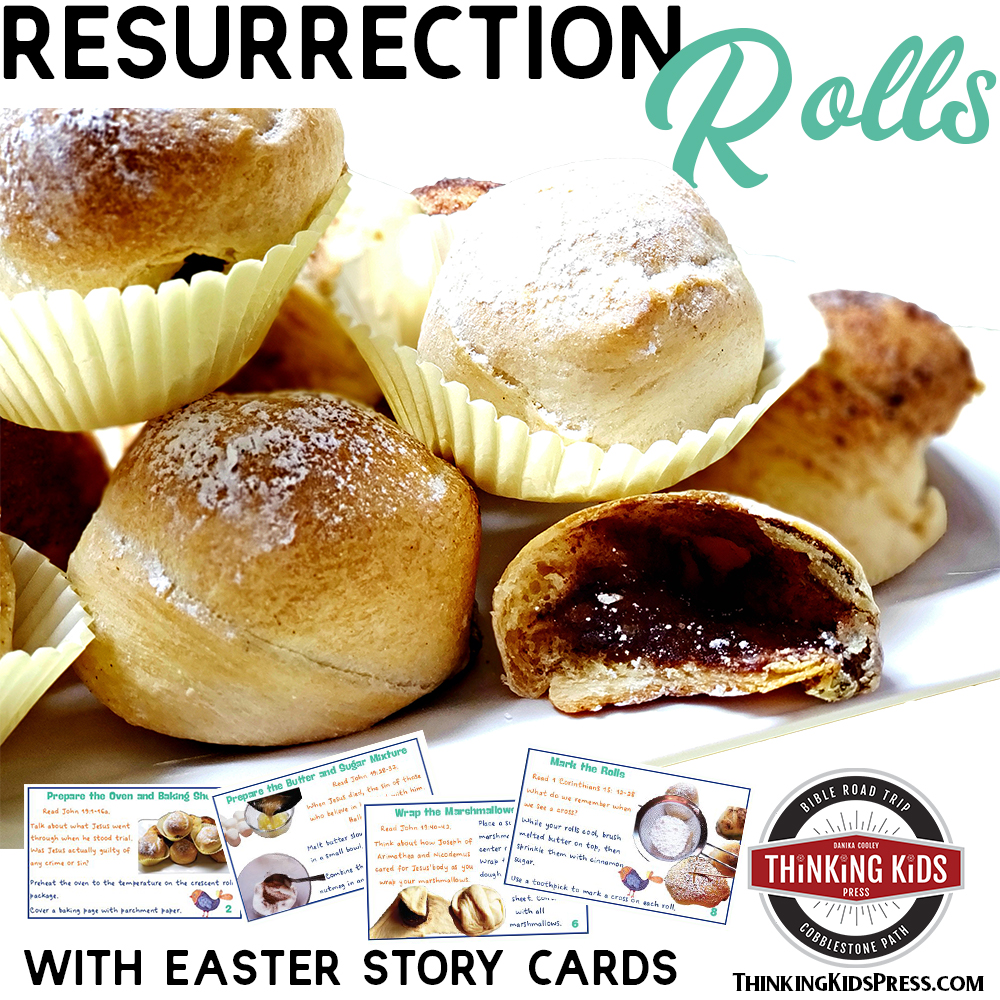 Join the newsletter
Get the Family Prayer Box Project FREE!
Teach your children to pray with this fun project that includes 7 printable sets!