Teach your kids about the resurrection with this unique 40-day Easter activity book for children! It's a great way to celebrate before Easter, or after.
---
---
I want to thank Christian Focus 4 Kids for supplying a review copy of My Easter Activity Book in return for my honest opinion.
Resurrection Sunday (or Easter) is one of the most exciting times of the year, isn't it? How amazing to remember that our Lord took on flesh, suffered, and died for the forgiveness of our sins–and then he rose from the dead to live eternally! Amazing.
When I was a kid, one of my favorite activities was to work on puzzles. I loved them all: mazes, word puzzles, logic games, codes, different pictures. You really couldn't give me a logic activity I didn't want to get a hold of. I also loved coloring and reading. I would have been eager to get my hands on a good Easter activity book for children.
---
---
Easter Activity Book
Catherine MacKenzie has written an awesome book that children who enjoy puzzles will love! My Easter Activity Book: 40 Days to Celebrate Jesus' Resurrection (Christian Focus Publications, 2016) has a wonderful array of activities and reading, aimed at children ages 6-8.
The book has 41 days of readings and activities. Day 40 is the Resurrection; there is an extra day (41) to cover the Lord appearing to the disciples after his resurrection. Each day of the book has an illustration to color, a story to read, and an activity to do. There is a wide variety of activities including: decoding Bible verses, mazes, find-the-difference pictures, a story wheel, and crafts to make.
There are several sections following the 41 days of puzzles and stories. You'll find a 40 days of Scripture reading schedule, Bible verse coloring pages, an answer key for the puzzles, and a colorful, thick checklist for the 40 days of Bible activities.
---

---
A Wonderful Activity Book for Children
My Easter Activity Book is the sort of gift I would have loved to receive as a young girl. I was always begging for activity books in the grocery store checkout line. What a fabulous thing it would have been to find one with such a sound, biblical purpose.
If you're looking for a gift this Easter, I absolutely recommend this book. You might want to throw in Catherine MacKenzie's My Christmas Activity Book and a set of colored pencils as well. Tie them all together with some ribbon and you're set!
---
Purchase My Easter Activity Book
My Easter Activity Book: 40 Days to Celebrate Jesus' Resurrection
Amazon: My Easter Activity Book
Christian Book: My Easter Activity Book
---

Christian Biographies for Kids | Christian History for Kids | Theology for Kids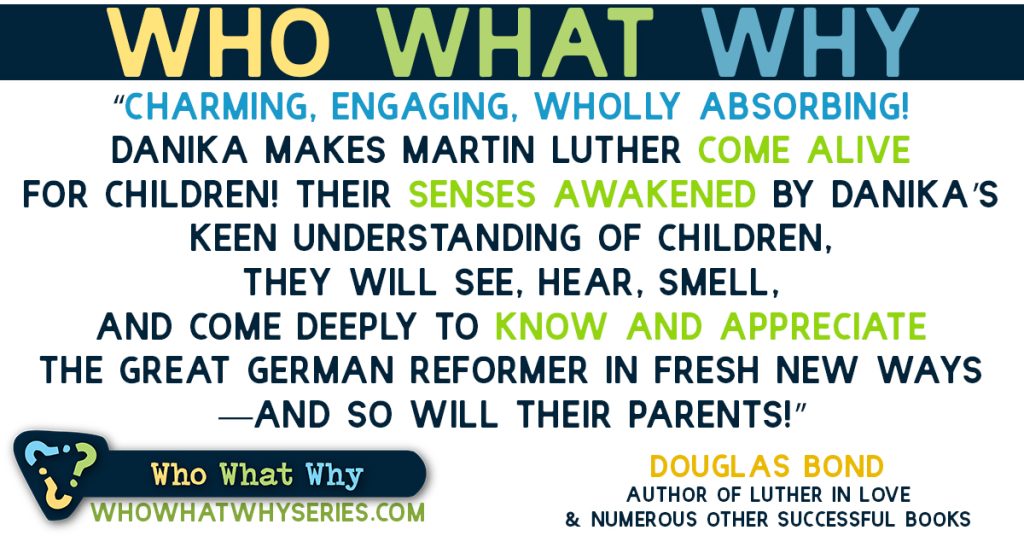 "As for the saints in the land, they are the excellent ones, in whom is all my delight." – Psalm 16:3, ESV  
Christian History Matters for Our Kids.
History matters. Now, more than ever, we see how important it is for our children to know and understand history and the Bible.
Here's why:
God is the sovereign ruler of all things. It's important for our kids to see his hand in the history of nations and in the lives of both peasants and kings. 

Christian history is the story of our family history. Our kids get to see how people who love Jesus follow him.

Understanding history can help our kids learn historic and biblical theology. They learn what the Bible says and what that means for us. They also see when the study of Scripture has taken important turns that have changed the Church.   

Reading Christian biographies and history can be a wonderful way for kids to think outside their own time and culture. God's Church spans centuries and includes people from every nation.    

Christian biographies help kids consider their own faith, walk with Jesus, and the impact their witness may one day have on others–and on history. 
Elementary-aged kids need middle grade resources that are fun, a little sassy, and that teach valuable lessons. 

The Who What Why Series is the perfect resource to teach your kids about history, while helping them apply biblical truths to their lives today.
---
Books Make Great Gifts!
Help Your Kids Learn and Love the Bible
Who was Martin Luther? (Who What Why)
What was the Gutenberg Bible? (Who What Why)
Why did the Reformation Happen? (Who What Why)
When Lightning Struck!: The Story of Martin Luther
Wonderfully Made: God's Story of Life from Conception to Birth
---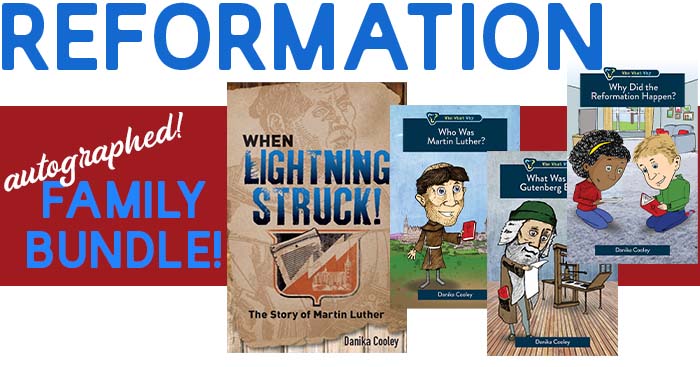 Your kids will love the Who What Why Reformation series with illustrated narratives for 8-11 year olds.
And, Martin Luther's young adult historical fiction story makes the perfect family read aloud!
Grab the autographed Reformation Family Bundle!
---
More Thinking Kids Posts You'll Love!
---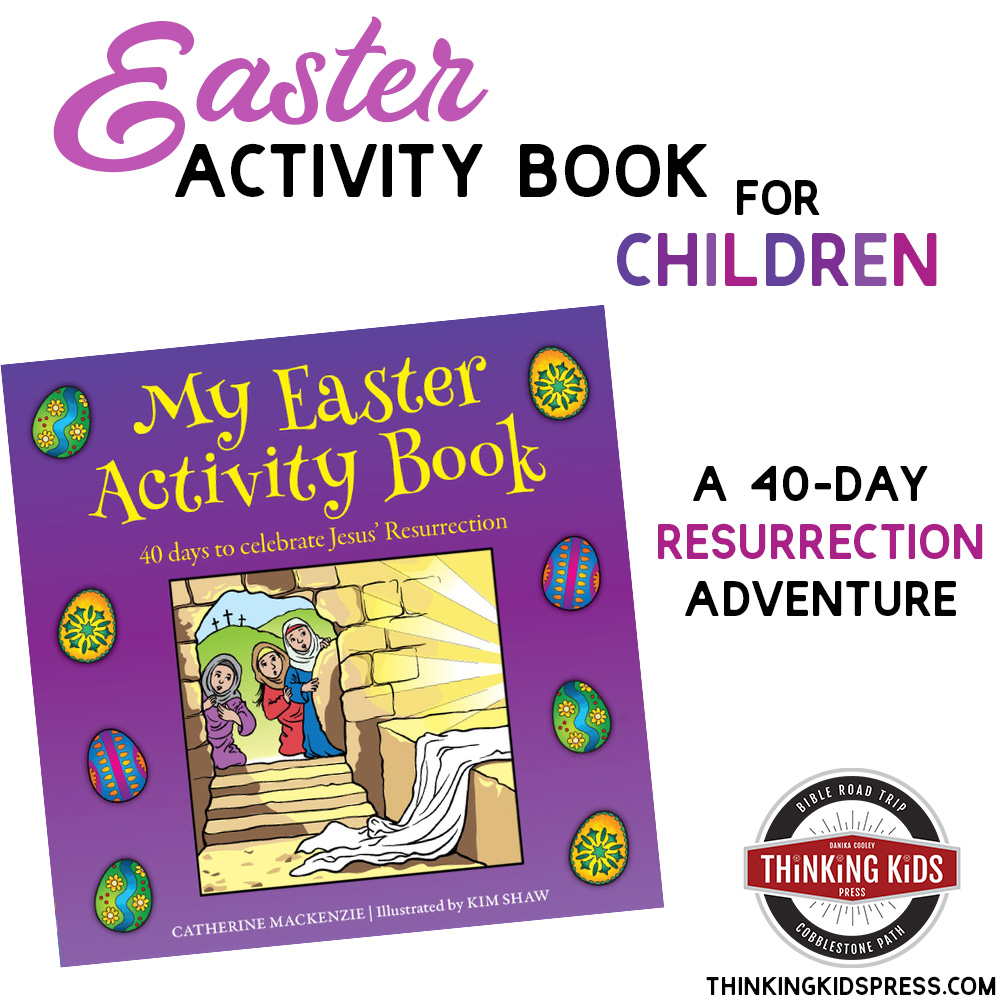 Join the newsletter
Get the Family Prayer Box Project FREE!
Teach your children to pray with this fun project that includes 7 printable sets!