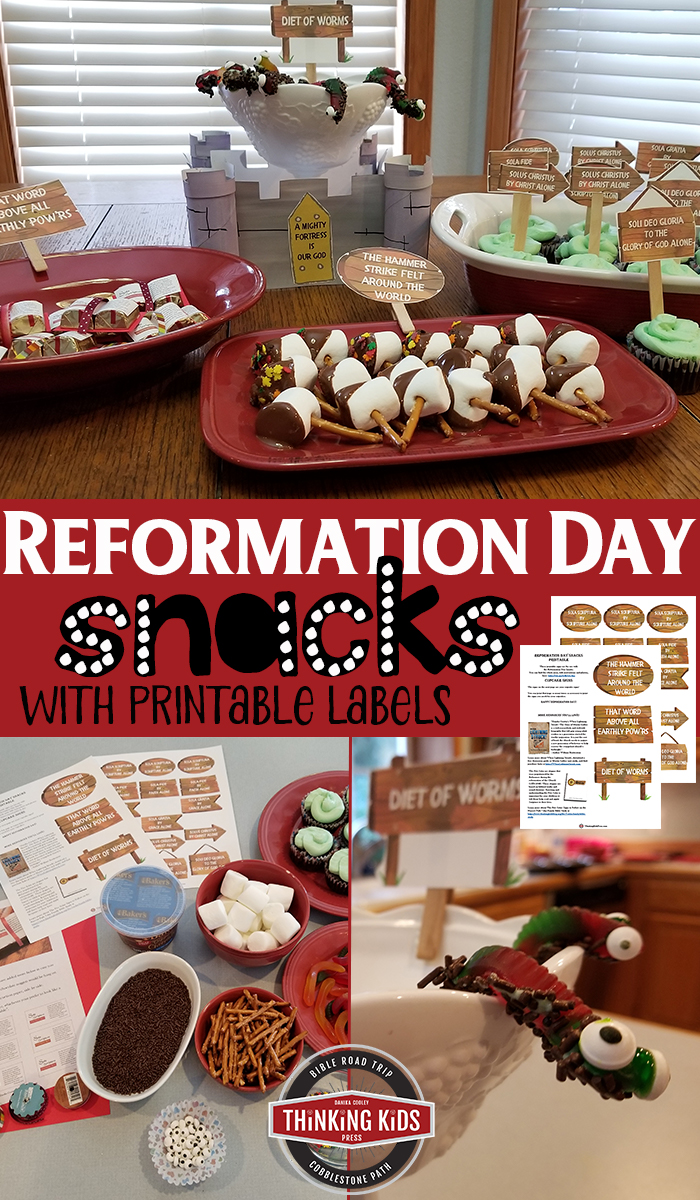 October 31st is a fun time each year to celebrate Reformation Day. It's the day that Martin Luther, the Father of the Reformation,
nailed the Ninety-Five Theses to the door of the Wittenberg Castle Church
. That act kicked off the Protestant Reformation, a movement to return to biblical teachings about Scripture, faith, grace, Christ, and God's glory.
October 31st, 2017 marks the 500th anniversary of Reformation Day. Fun, right? Check out my young adult novel on Martin Luther, When Lightning Struck!: The Story of Martin Luther. You can download a family discussion guide and a teen Martin Luther unit study over at the book page. You can also preview portions of the book by hitting the "Preview" button in the graphic below.
….
[Read more…]