Make Easter special this year and start some new traditions with 28 Easter crafts for your kids that focus on Jesus and the Easter story.
---
I love art-based learning. Doing hands-on projects with your kids is a wonderful way to help them process and remember whatever you are studying.
With our kids, we loved reading the Easter story from the Bible. We read books about Easter, we made Bible-based Easter treats, and we did Easter crafts for kids. It made Resurrection Sunday, and the days leading up to it, a memorable time.
---

---
Easter Crafts for Kids
I've assembled some really fun crafts (28 to be exact) that will help your family learn more about Jesus and the sacrifice he made for us. There are a few printable crafts, a game, several treats, some fun artwork to create, and some nature-based crafts. There are even some crafts for your LEGO lovers.
Really, you'll find a little of everything.
Check out these great kids' Easter crafts. Make Easter a time your family cherishes, that your kids will remember their entire lives.
---
Teach your kids about the atonement of Jesus with 40 Bible memory verse cards in ESV or KJV!
---
More Easter Kids Crafts Your Family Will Love
---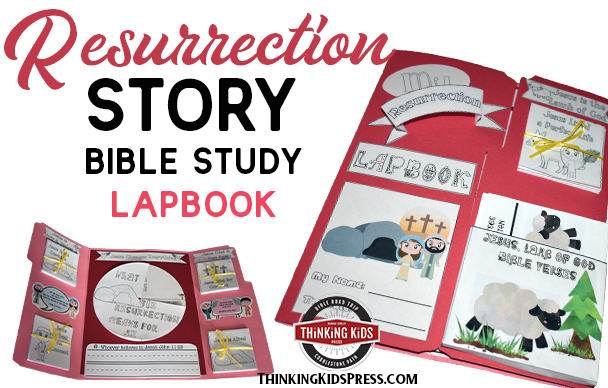 Teach your kids the story of the Resurrection of Jesus Christ in a fun, hands-on way!
---
---
Books Make Great Gifts!
Help Your Kids Learn and Love the Bible
Who was Martin Luther? (Who What Why)
What was the Gutenberg Bible? (Who What Why)
Why did the Reformation Happen? (Who What Why)
When Lightning Struck!: The Story of Martin Luther
Wonderfully Made: God's Story of Life from Conception to Birth
---
Help Your Kids Learn and Love the Bible
Looking for a family discipleship book that will give you a crash course in leading your kids through God's Word? I've got you covered.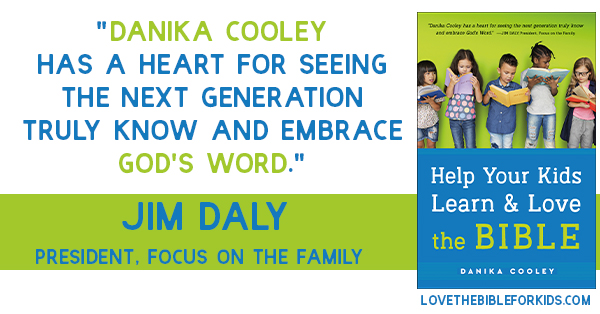 You want your kids to learn and love the Bible. 
You want to teach the Bible…
As parents, we deeply desire the best for our kids. We look for the right schools, we make them eat right and exercise, and we get them involved in extracurricular activities. We take our job as parents seriously.
But are we also putting our time and energy into
teaching them the Bible? Giving them the life-changing, soul-nourishing words of Scripture is not only doable, it's an essential part of parenting kids for Jesus. And the good news is, studying God's Word as a family doesn't have to be difficult!
2 Timothy 2:15, ESV, says:
Do your best to present yourself to God as one approved,
a worker who has no need to be ashamed, rightly handling the word of truth.
Our job, as parents who love Jesus, is to help our kids become approved workers, unashamed and rightly handling the word of truth.
The good news? Teaching the Bible isn't hard. Your family can learn the Bible together.
…and you can!
A Crash Course in Teaching the Bible to Your Kids
Danika Cooley's book, Help Your Kids Learn and Love the Bible, will give you the tools and confidence to study the Bible as a family. It will help you identify and overcome your objections and fears, give you a crash course in what the Bible is all about and how to teach it, and provide the guidance you need to set up a family Bible study habit.
You will finish this book feeling encouraged and empowered to initiate and strengthen your child's relationship with the Lord through His Word.

Help Your Kids Learn and Love the Bible will equip you with everything you need to know to teach the Bible to your kids!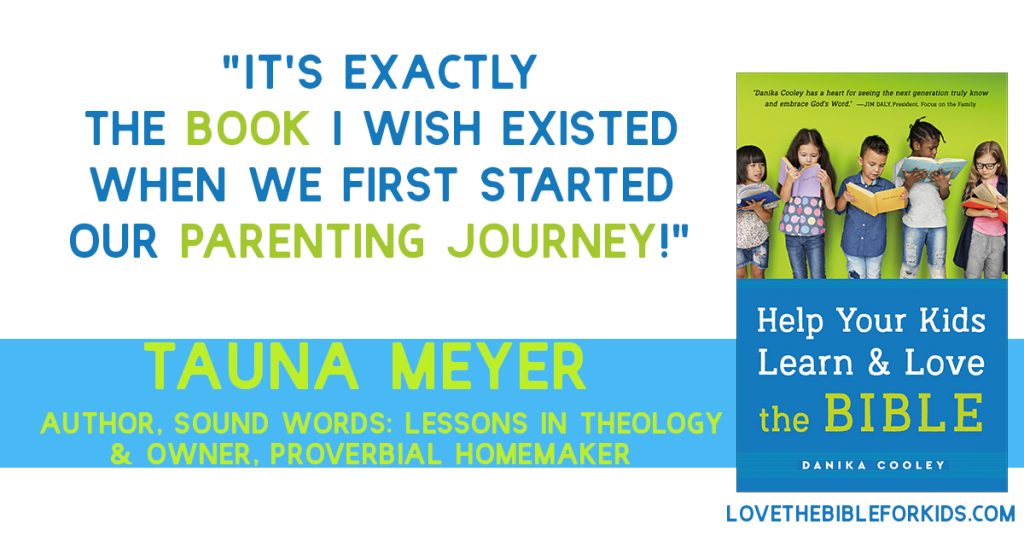 ---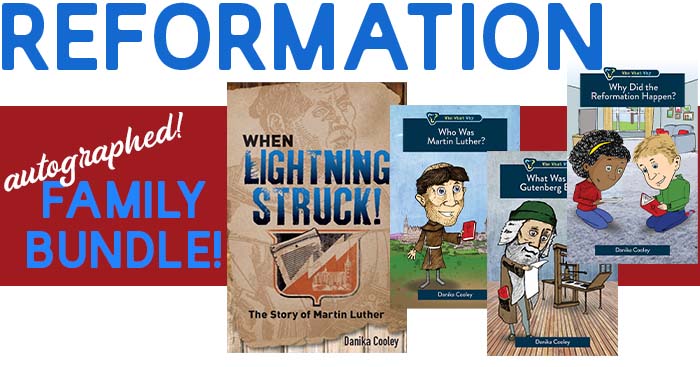 Your kids will love the Who What Why Reformation series with illustrated narratives for 8-11 year olds.
And, Martin Luther's young adult historical fiction story makes the perfect family read aloud!
Grab the autographed Reformation Family Bundle!
---
More Thinking Kids Posts You'll Love!
---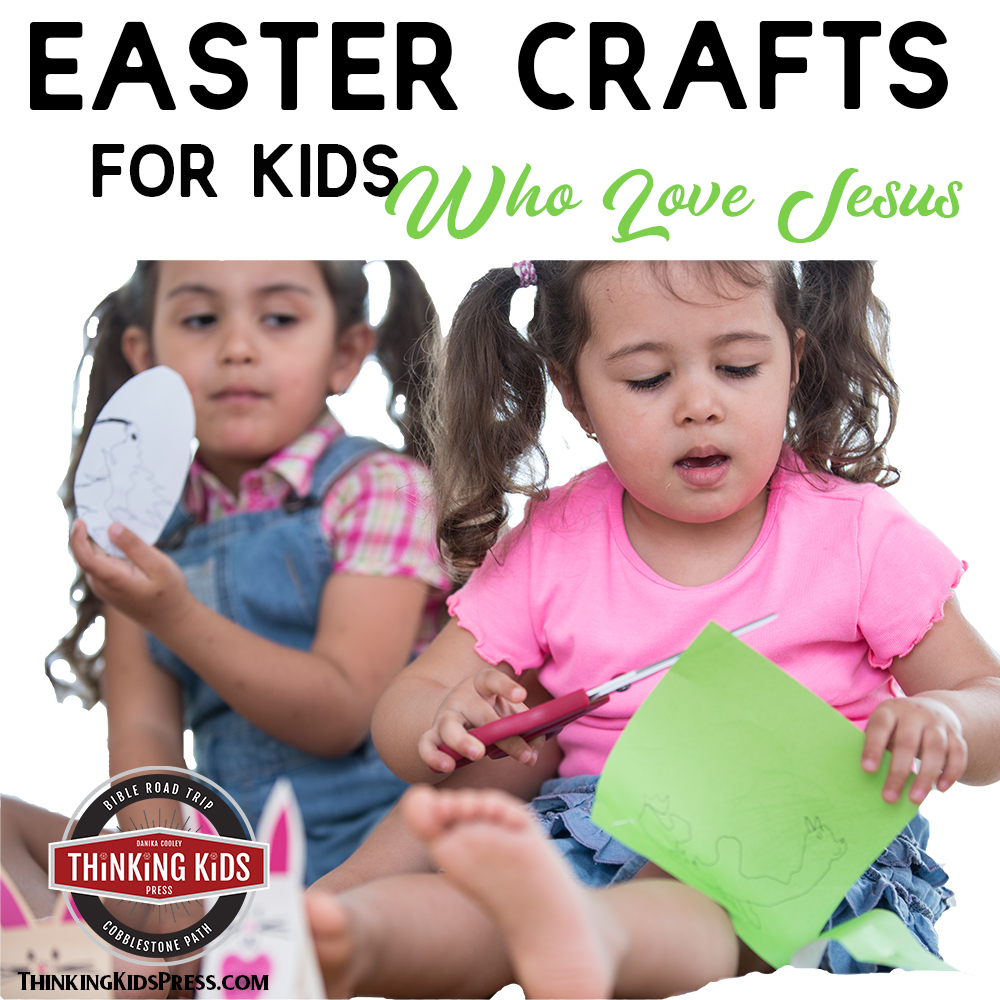 Join the newsletter
Get the Family Prayer Box Project FREE!
Teach your children to pray with this fun project that includes 7 printable sets!