Looking for Easter cupcakes for kids? Try these easy empty tomb cupcakes. And grab the He is Risen printable flags to top them off!
---
---
And entering the tomb, they saw a young man sitting on the right side, dressed in a white robe, and they were alarmed. And he said to them, "Do not be alarmed. You seek Jesus of Nazareth, who was crucified. He has risen; he is not here." – Mark 16:5-6a, ESV
The Resurrection of Jesus Christ is amazing, isn't it? Not only did God become man, not only did he live a sinless life, he died willingly for our sins. In the place of our judgement. And then he ROSE from the DEAD!
---

---
In 1 Corinthians chapter 15, Paul explains that if Christ was not raised from the dead, our faith is worth nothing. And then, he proclaims:
But in fact Christ has been raised from the dead, the firstfruits of those who have fallen asleep.For as by a man came death, by a man has come also the resurrection of the dead. For as in Adam all die, so also in Christ shall all be made alive." – 1 Corinthians 15:20-22, ESV
What a marvelous truth! Jesus left the tomb empty. Death was robbed–without victory.
These fun empty tomb cupcakes are a great way to celebrate. You can even make some cute He is Risen printable flags (just cut them out and glue them to toothpicks) to stick into the cupcakes.
---
Empty Tomb Cupcakes
Check out this fun video I made of the Empty Tomb Cupcakes!
---
Tips for Making Easter Cupcakes with Kids
Working on snack projects with kids is so much fun, but it can be a challenge. If you choose to involve your kids, I have a few suggestions for you.
Expect a mess. Put your child's long hair up, wash little hands, and have them wear washable clothes.
Prepare the food before hand. For little ones, the real fun is in the decorating, so do as much of the prep work as you can before you involve the kids.
Keep basic supplies on hand. I'm embarrassed to tell you how many types of sprinkles I have. We eat really healthy, but when we celebrate, there are always sprinkles involved. It's nice to have a little supply of food decorations. You know, for emergencies.
Set the food to be decorated on a child-size table or on a plastic table cloth on the floor. Nothing ruins the food decorating fun faster than having a child fall off a kitchen stool. Your kids will be intent on their decorating task. They may not remember they're standing high above the ground. (Don't ask me how many children fell off before I realized this!)
It's OK to do easy. We eat vegan, gluten-free cupcakes, so I make mine from scratch. But for special celebrations, there's nothing wrong with decorating store-made cupcakes, or an easy cake mix!
---

He is Risen Printable Flags
Sign up for the Thinking Kids newsletter, and you'll receive encouragement, free gifts, and exclusive offers. Grab your FREE  He is Risen printable flags (with the cupcake instructions).

Printing your flags:
Sometimes readers are concerned about using colored ink. If this is the case for you, there should be a setting on your printer that allows you to print in black and white. Printing in grayscale will still use some color, but it will come out prettier than black and white
I recommend printing on white cardstock so the cards will be more durable and the back won't show through on the front. This is my very favorite cardstock: Neenah Premium Cardstock.
You'll need to cut them out and glue them onto toothpicks. You can choose the black and white flags for your kids to color in, or the already colorful set.
---
---
Supplies Needed to Make Your Empty Tomb Cupcakes
You'll need a few supplies to make your project. You may have a few of these items already. If not, these are all fairly inexpensive and will serve you well for multiple projects.
Wilton Green Icing Pouch with Decorating Tips
Betty Crocker Milk Chocolate Frosting
Sprinkles 3.5 Ounces-Daisy
Little Debbie Donut Snack Packs (Frosted, Mini )
OREO Thins Bites Fudge Dipped Original Creme
Wilton Bright Cupcake Liners
Betty Crocker Super Moist Cake Mix
Wilton Cupcake Pan
Bamboo Wooden Toothpicks
12 Cupcakes
1 Cup of Green Frosting with Decorating Tips
¼ Cup Chocolate Frosting
1 Tablespoon Flower Sprinkles
12 Mini Chocolate Doughnuts
6 Mini Fudge Covered Oreos
Toothpicks and a Glue Stick
---
Creating Your Empty Tomb Cupcakes
Before you get started on the cupcakes, read Mark chapter 15 through 16:8 with your kids.
Talk about how amazing it is that Jesus died for the sins of those who believe in him, and that he rose from the dead!
Here are the steps for your Easter cupcake assembly:
---
1) Print and Cut Out Your He Is Risen Printable Flags.
Print and cut out the flags you need for your cupcakes. You can choose either to have your child color in flags for the Easter cupcakes, or just print the already-colored He is Risen flags.
---
2) Glue Each He Is Risen Flag to the Top of a Toothpick.
Fold each flag on the vertical dotted line. Insert a toothpick, and using a glue stick, glue the flag to the toothpick.
---
3) Make the Donut Tomb.
Gently cut ⅓ off each doughnut to create a flat surface that will allow the "tomb" can rest against the icing when the cupcake is assembled.
---
4) Make the Garden Path
On each cupcake, spread a line of chocolate frosting to represent the garden path. Your children can easily do this with butter knives.
---
5) Make Grass Icing.
Pipe green frosting on each cupcake to resemble grass. Your kids can have fun with this–it doesn't have to be perfect!
---
6) Put the Tomb in the Garden.
Press a doughnut "tomb" against the icing where the path meets the grass. Talk about how Jesus was buried in the tomb after he died and a stone was placed against the opening with a seal. There were guards so that no one could steal his body and make it look like he rose from the dead.
---
7) Put the Rolled-Away Stone Against the Tomb.
Have your child press a fudge-covered Oreo to the side of the doughnut to represent the stone that was rolled away. Talk about how amazing it truly is that Jesus rose from the grave!
---
8) Put Flowers in the Garden.
Flowers represent new life each spring. Talk about the new life we have in Jesus as your child carefully presses flower sprinkles into the green icing.
---
9) Put the He is Risen Flags in Each Cupcake.
Behind the tomb, stick a He is Risen flag-on-a-toothpick into the cupcake. Have your kids do this with each cupcake, put them on plates and serve!
Don't forget to talk about how amazing it is that Jesus is Risen Indeed!
---
Easter Books for Your Family
The Third Day: The Gospel of Luke 22-24
The World Created, Fallen, Redeemed, and Restored: The Gospel Plan of God
The Easter Story: The Bible Version
My Easter Activity Book: 40 Days to Celebrate Jesus' Resurrection
Jesus: The Best Story (Board Book)
---
Share Your Finished Empty Tomb Cupcakes!
Take a picture of your child's finished craft and share it on social media with the hashtag #BibleRoadTrip. You can tag me as well! I'd love to reshare it. I'm on Pinterest, Facebook, Twitter, and Instagram.
---
More Thinking Kids Easter Posts You'll Love!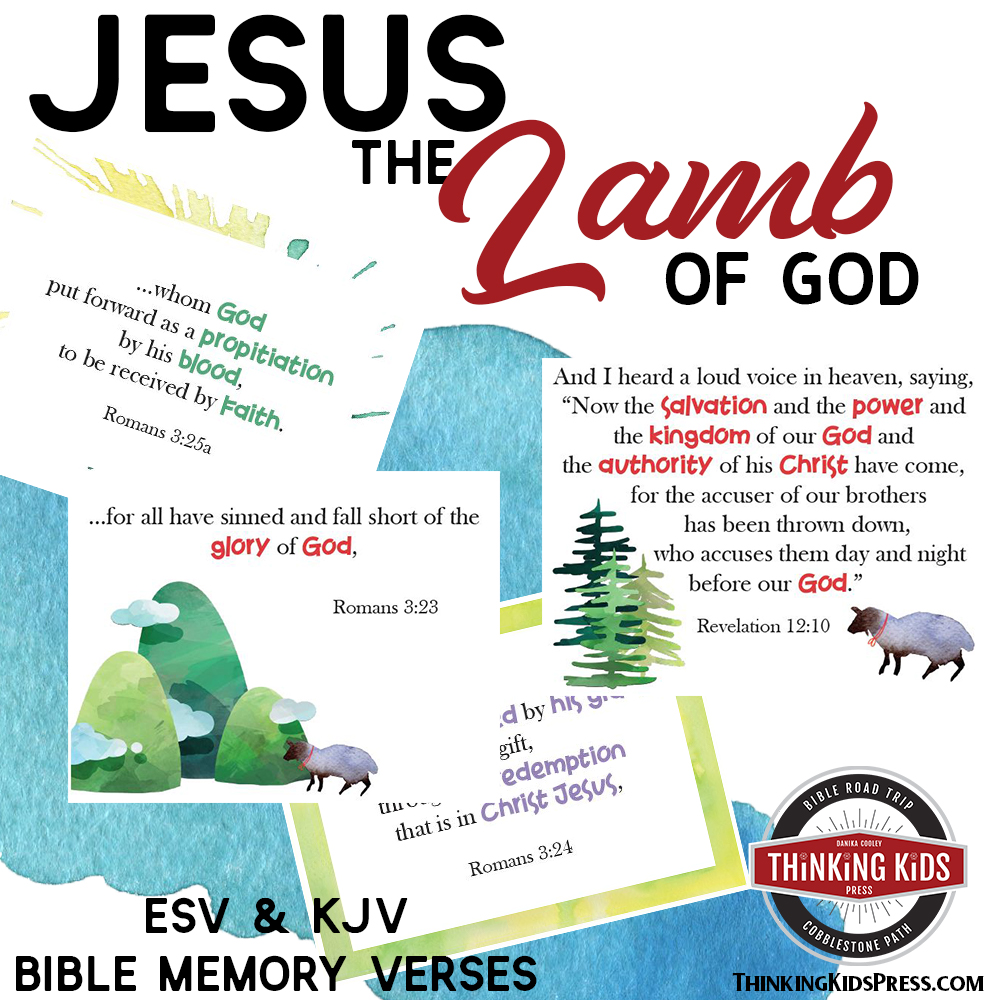 Jesus, the Lamb of God, Bible Verses for Children
Our Hope Bible Verses Bundle: Write, Color, and Memorize Bundle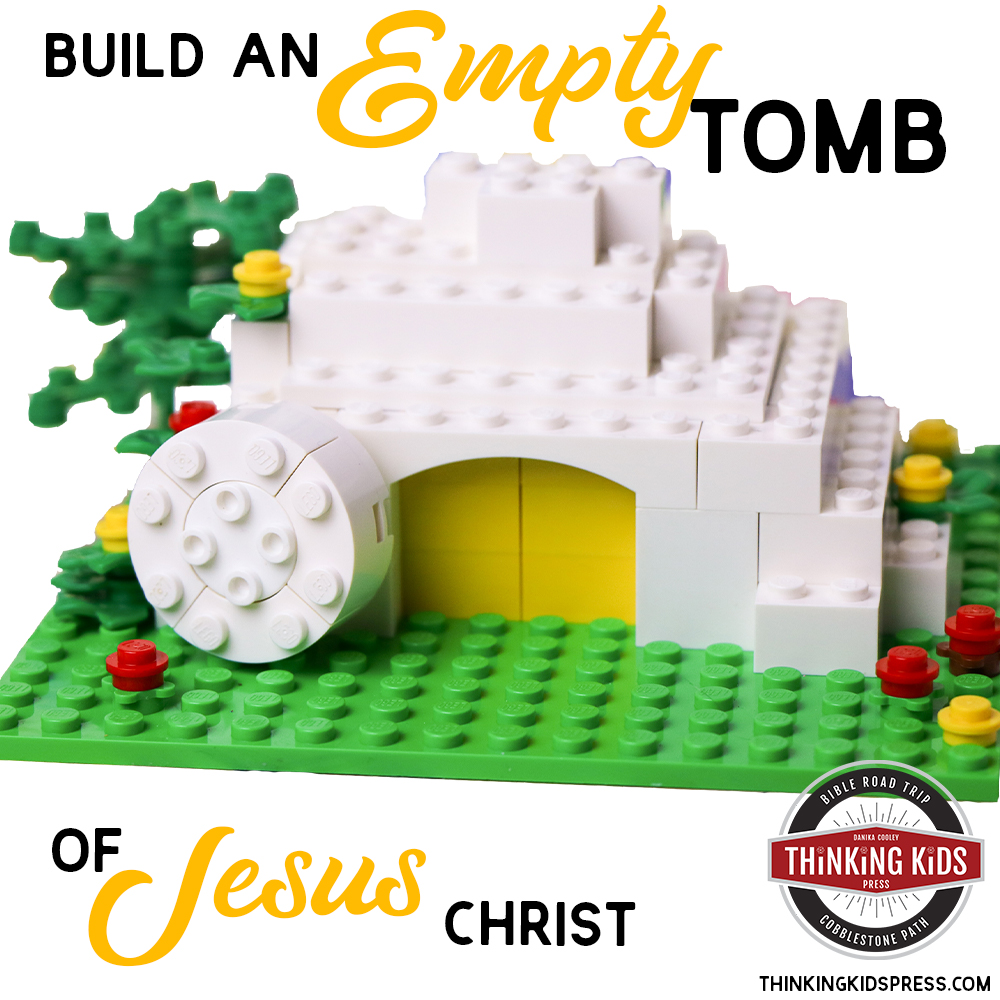 Build a LEGO Brick Empty Tomb of Jesus Christ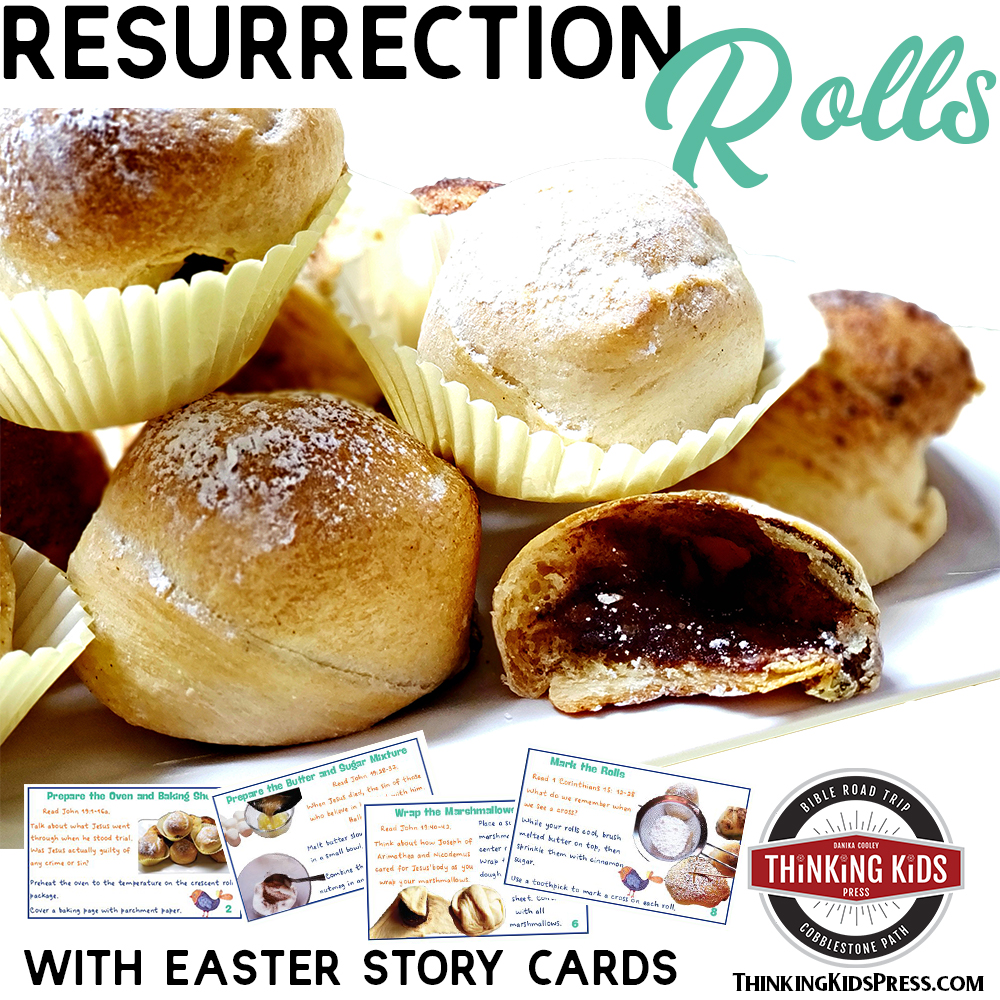 Resurrection Rolls Recipe and Easter Story Cards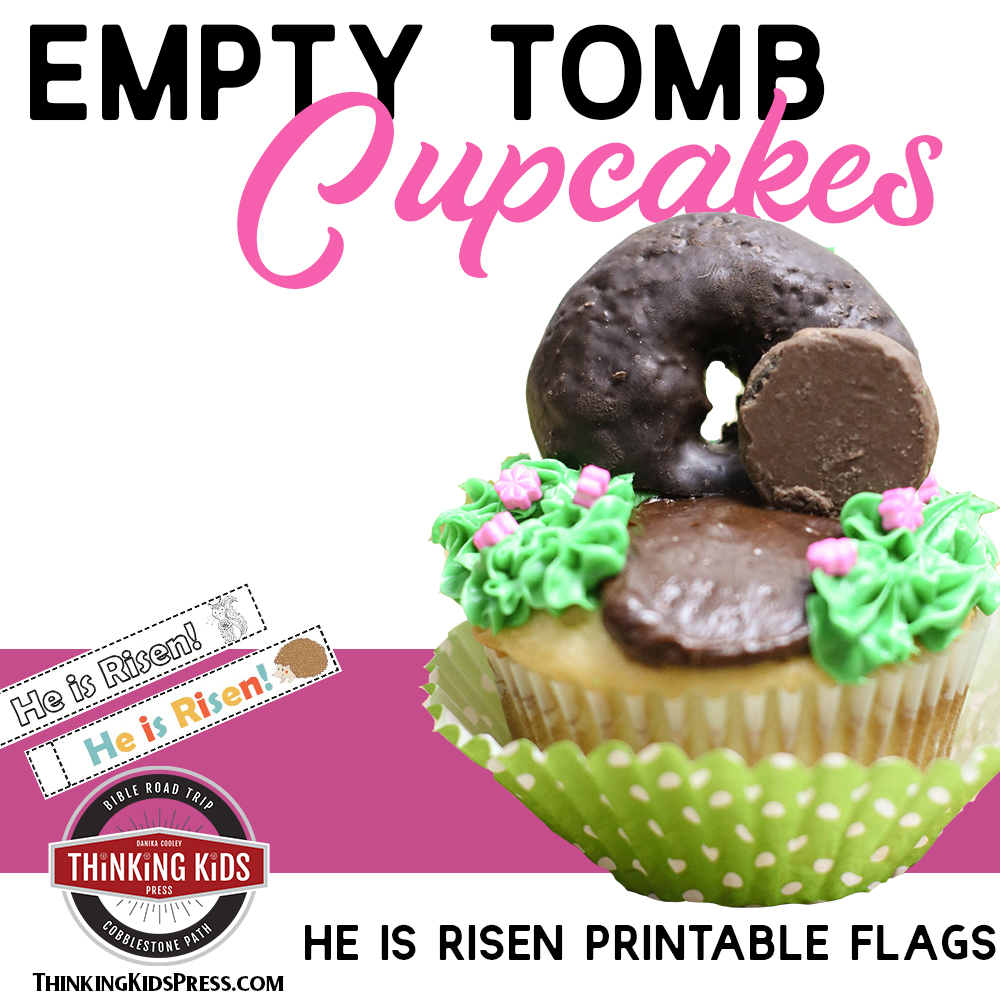 Empty Tomb Cupcakes with He is Risen Printable Flags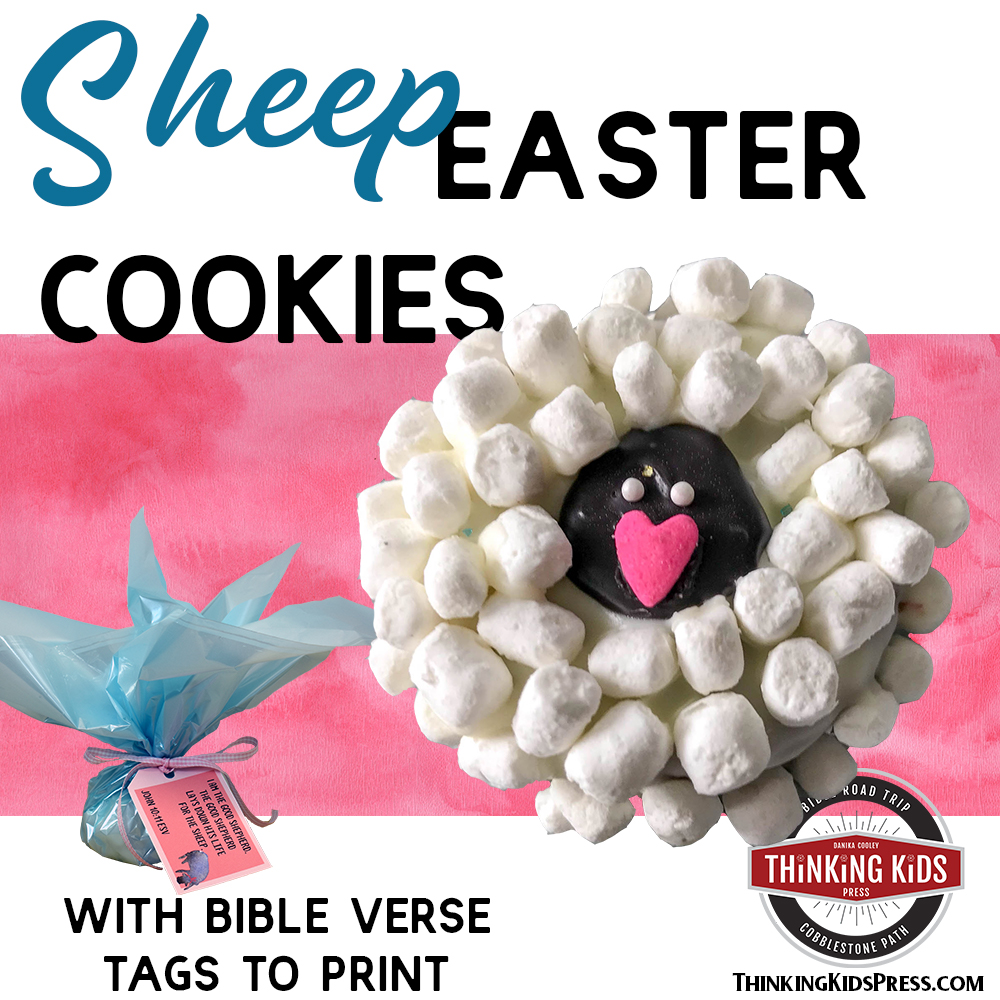 Sheep Easter Cookies with Bible Verse Tags to Print
100+ Easter Activities for Christian Kids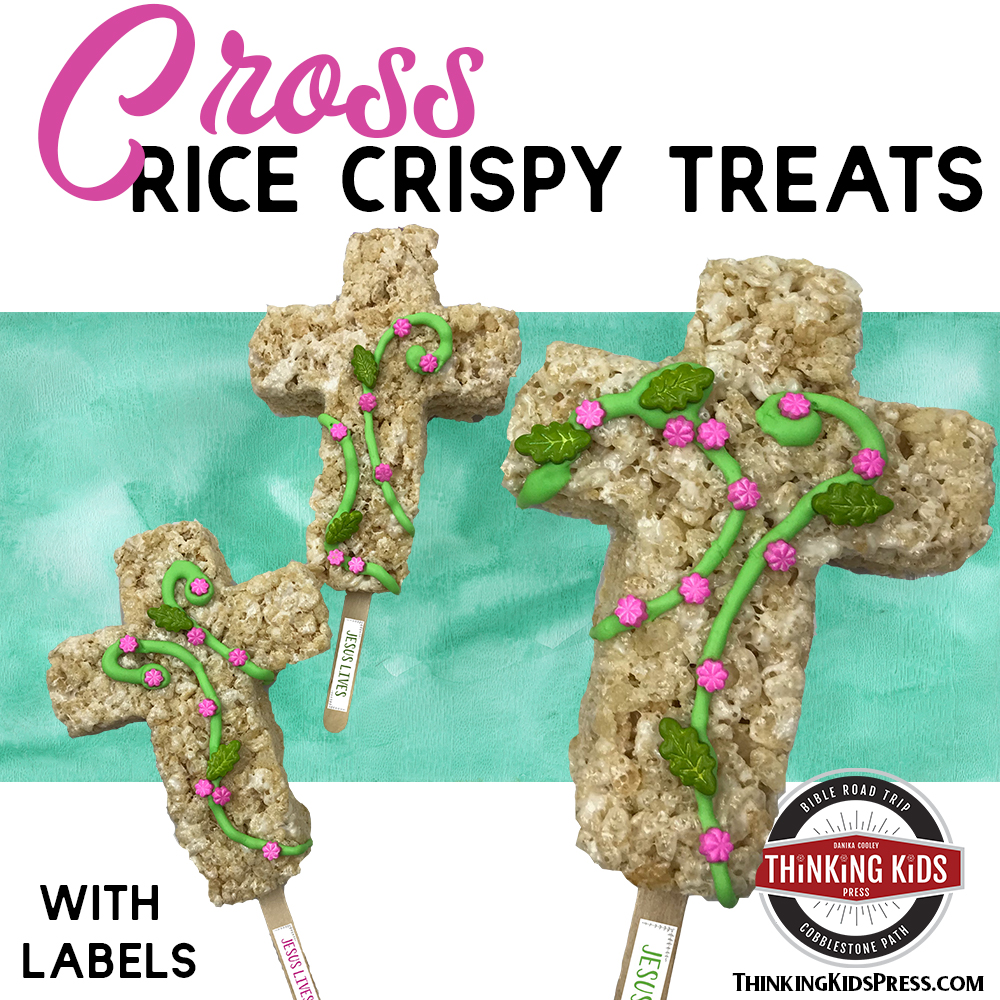 Christian Easter Cross Rice Crispy Treats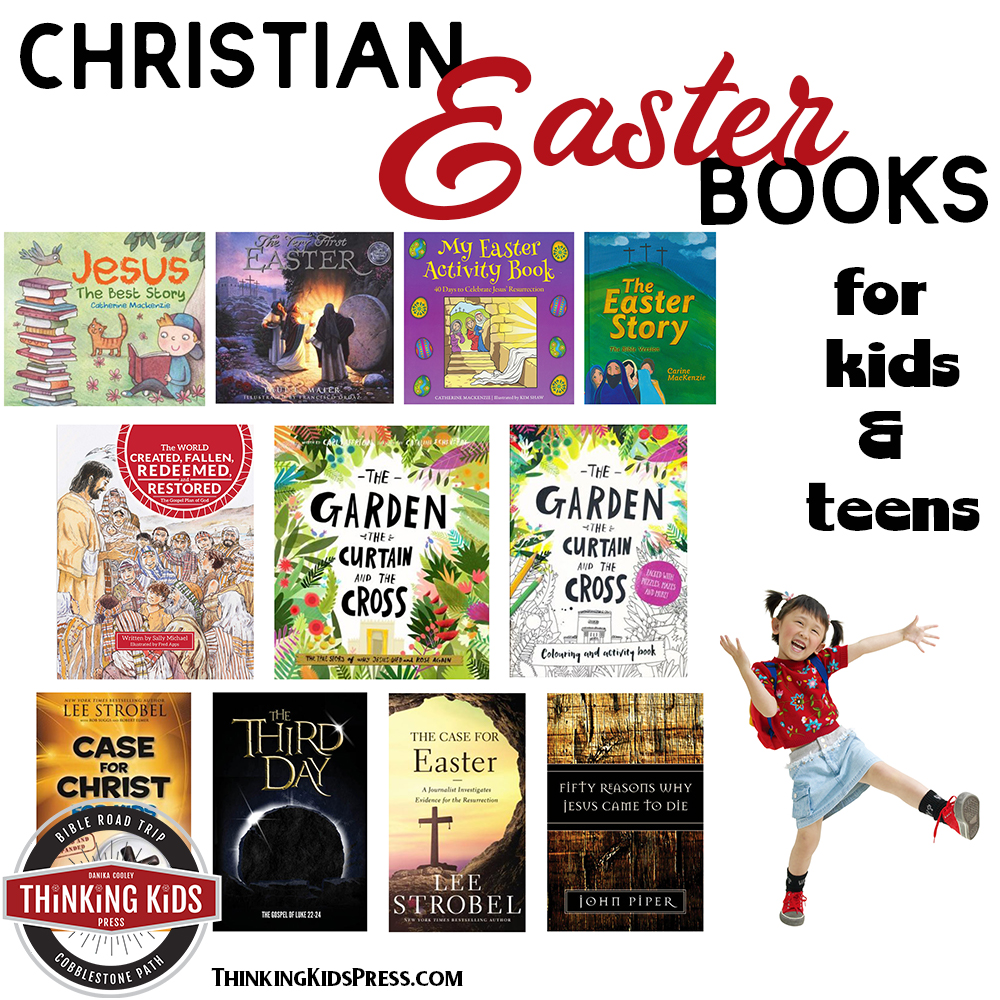 Christian Easter Books for Kids and Teens
Resurrection Bible Verses: Write, Color, and Memorize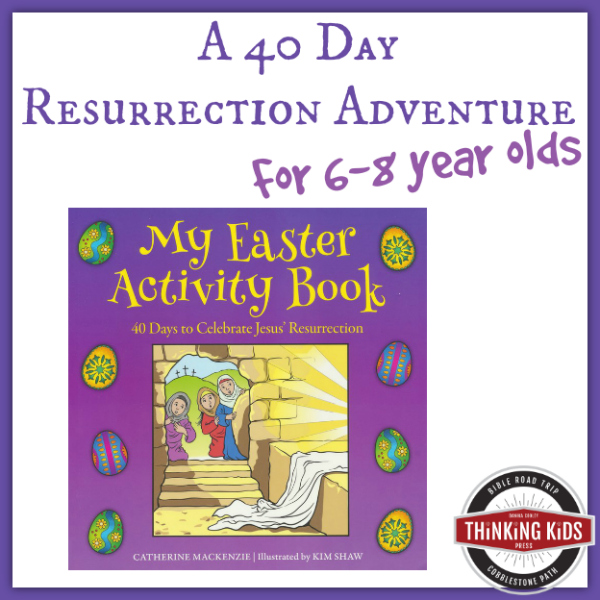 My Easter Activity Book
The Easter Story for Kids
Easter Story Game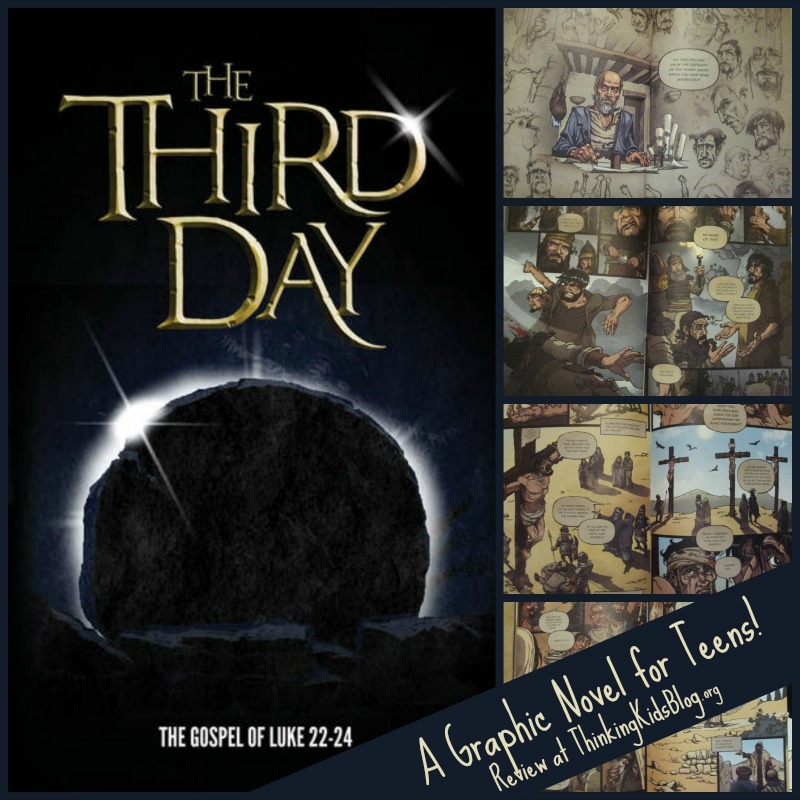 The Third Day: Graphic Novel of Luke 22-24
---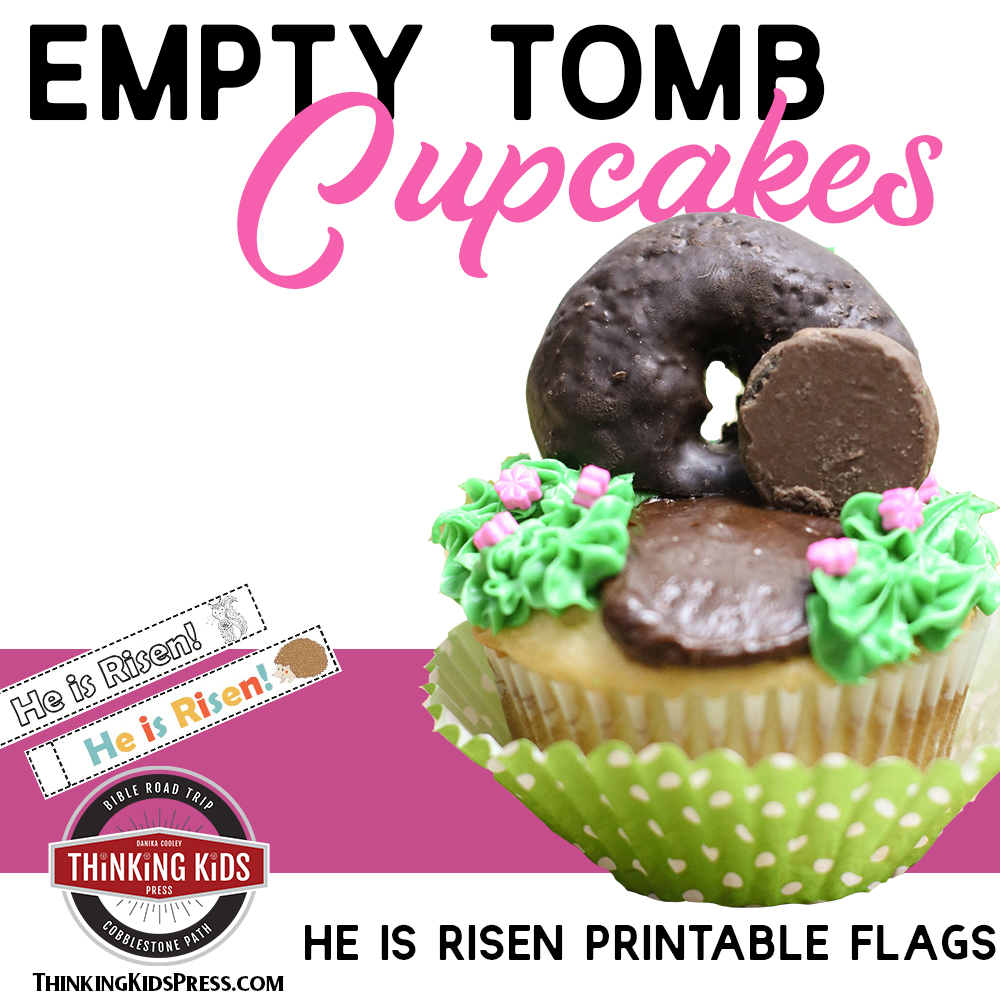 Join the newsletter
Get the Family Prayer Box Project FREE!
Teach your children to pray with this fun project that includes 7 printable sets!