Help your kids remember the Bible stories they've read with FREE blank comic book strip template pages for Bible stories.
---
Blank Comic Book Strip Template…
While studying the Bible together, our family has long used Bible journaling as a technique to help our kids narrate the stories they learn about in God's Word.
Those Bible journals are full of retold Bible stories (even if it was just the theme of the story in a sentence or two), and of insights about Scripture. They're also full of Bible comic strips–retold Bible stories with pictures and captions that struck the heart of my kids as we were reading the Bible aloud.
Our kids remember the hands-on projects they work on. Not only do these projects help them think about what they've learned, they give our children are able to see abstract ideas in a concrete way as they create something tangible. Muscle memory from writing or drawing also creates permanent memories, while physical creations give our kids a legacy they can look back on later, remembering the truth of God's Word.
Chapter 8 of of my book Help Your Kids Learn and Love the Bible gives you a number of ways to help your kids think through what they've learned during the Bible reading. Creating Bible comic strips is a fun way for kids to think through Scripture narrative.
My teens still remember the Bible comic strips they created as children. Drawing and narrating the Bible in a comic strip is a fun and memorable way for kids to study the Bible!
---
Help Your Kids Learn and Love the Bible will give you the tools and confidence to study the Bible as a family!
---
…For Bible Stories
I've put together sixteen blank comic book strip template pages for your kids to use in creating their own Bible comic strips. These comic book templates are the perfect way for your children to narrate the Bible stories your family reads together.
Not only will your children be using their critical thinking skills, they'll better remember what they've read.
And, you'll have a record of your child's work! That's exciting all on its own.
---
Bible Comic Strips
Drawing a comic strip is a lot like filming a movie. The story is largely told through pictures, and the perspective of each scene can be a fun way to influence the story.
Your kids will enjoy learning about some of the "shot calls" that comic creators use:*
Close-up – A focus on a character's face to show emotion.
Close Shot – A character's shoulders and face.
Medium Shot – Shows a character from the waist up.
Full Shot – This shows a character's whole body.
Long Shot – This is a scene with a full landscape shown.
Comics also use camera height shot calls to add perspective:*
High Angle – The viewer is above the scene.
Bird's Eye View – This is a really high angle–like from a bird! This shot can show a lot of scenery.
Low Angle – This shot places the viewer much lower in their perspective.
Worm's Eye View – This shot is from an extremely low angle and can show make the scene look powerful or overwhelming.
*Shot calls are detailed in The Art of Comic Book Writing by Mark Kneece (Watson-Guptill publications, 2015), pages 62-66.
---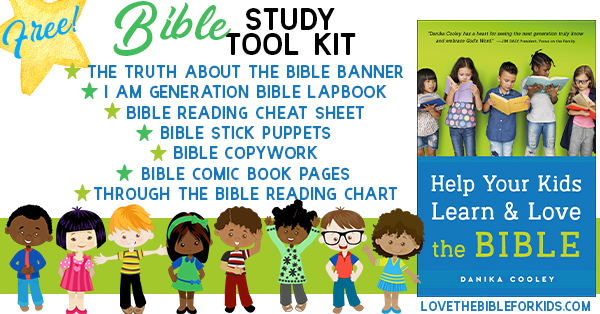 FREE Blank Comic Book Strip Template for Bible Stories
The FREE blank comic book page template set is a part of the FREE Bible Study Tools for kids. Learn more about Help Your Kids Learn & Love the Bible and get your FREE Bible Study Resources here.

---
Help Your Kids Learn and Love the Bible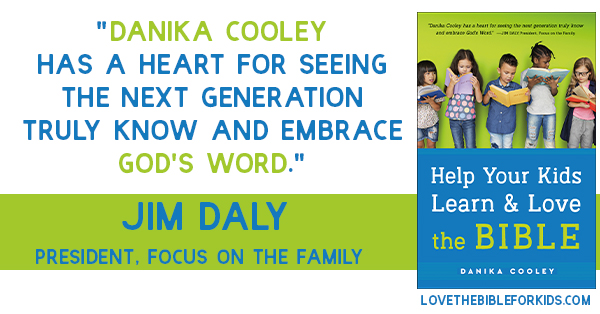 You want your kids to learn and love the Bible. 
You want to teach the Bible…
As parents, we deeply desire the best for our kids. We look for the right schools, we make them eat right and exercise, and we get them involved in extracurricular activities. We take our job as parents seriously.
But are we also putting our time and energy into
teaching them the Bible? Giving them the life-changing, soul-nourishing words of Scripture is not only doable, it's an essential part of parenting kids for Jesus. And the good news is, studying God's Word as a family doesn't have to be difficult!
2 Timothy 2:15, ESV, says:
Do your best to present yourself to God as one approved,
a worker who has no need to be ashamed, rightly handling the word of truth.
Our job, as parents who love Jesus, is to help our kids become approved workers, unashamed and rightly handling the word of truth.
The good news? Teaching the Bible isn't hard. Your family can learn the Bible together.
…and you can!
A Crash Course in Teaching the Bible to Your Kids
Danika Cooley's book, Help Your Kids Learn and Love the Bible, will give you the tools and confidence to study the Bible as a family. It will help you identify and overcome your objections and fears, give you a crash course in what the Bible is all about and how to teach it, and provide the guidance you need to set up a family Bible study habit.
You will finish this book feeling encouraged and empowered to initiate and strengthen your child's relationship with the Lord through His Word.

Help Your Kids Learn and Love the Bible will equip you with everything you need to know to teach the Bible to your kids!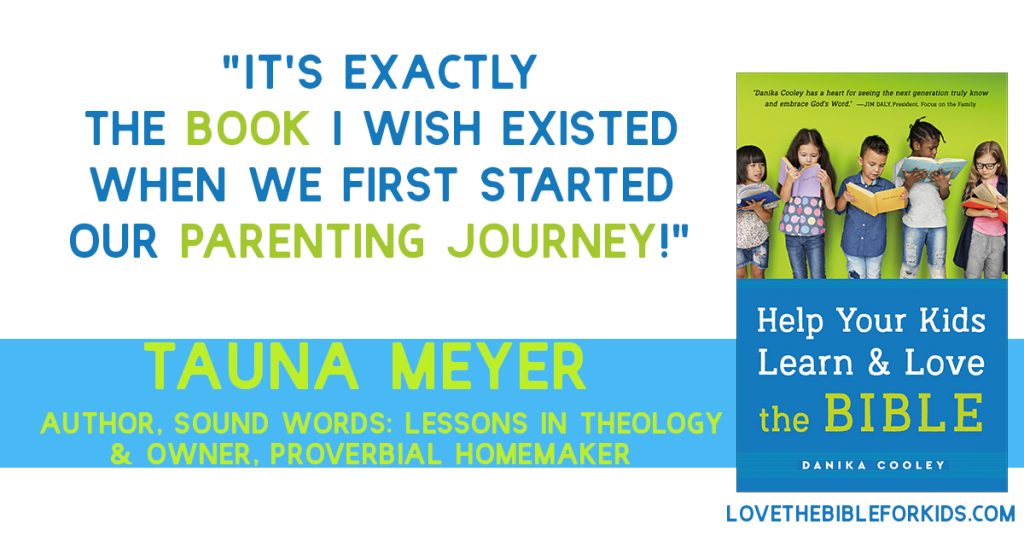 ---
More Thinking Kids Posts You'll Love!
---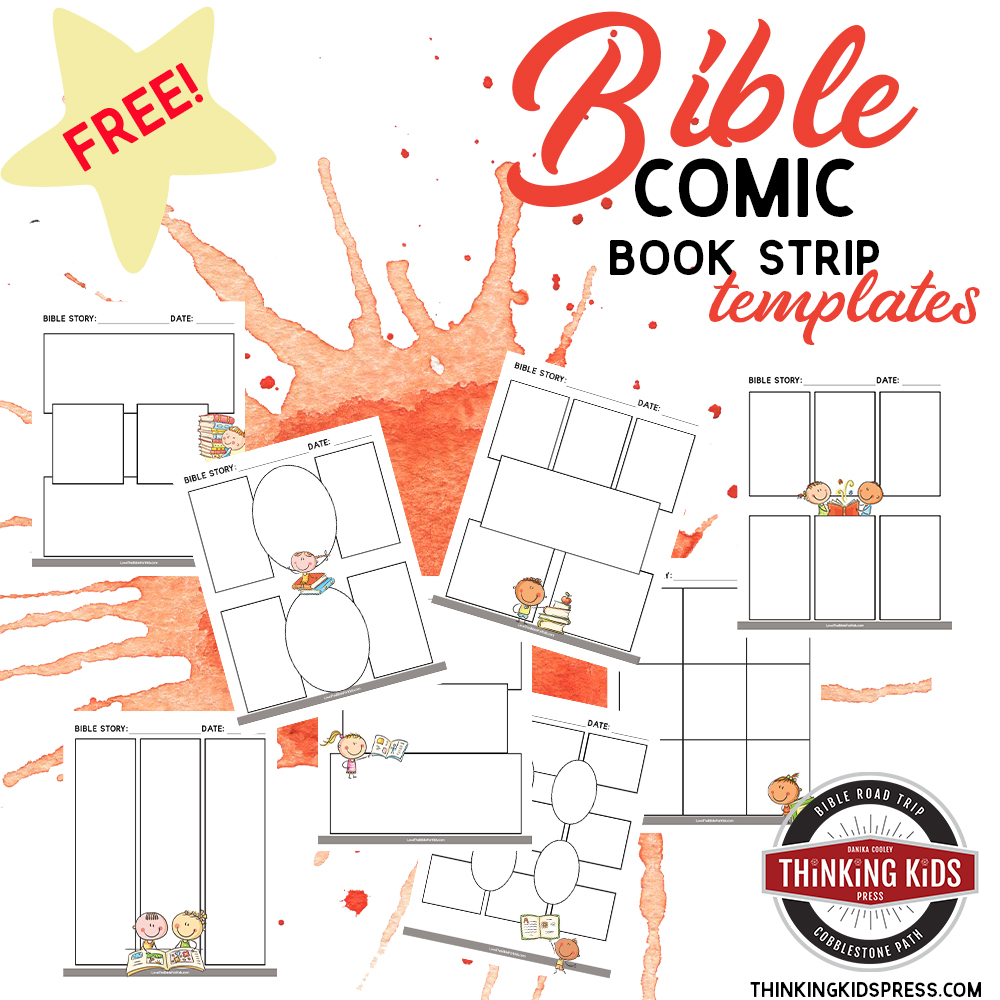 Join the newsletter
Get the Family Prayer Box Project FREE!
Teach your children to pray with this fun project that includes 7 printable sets!