Being a mom has taught me a few things. I'd like to share with you five life lessons from motherhood that have helped shape who I am!
---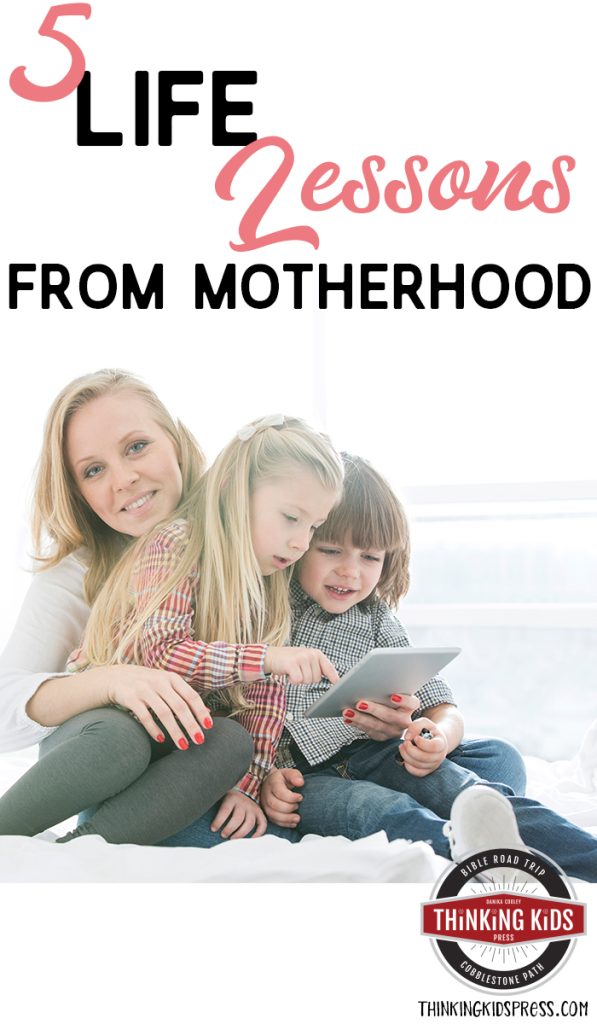 I've been a mama for a little while now. The Lord has blessed me with four children–two who are now grown, and two who are well on their way to the shimmering land of adulthood. I also have an adorable grandgirl who just turned seven this past week. I love them all so much that some days I feel like my heart will burst.
I came into mamahood knowing far less than I thought I did, and in a rather abrupt way.
I met my two oldest at my wedding rehearsal. The night before we married. That's another story for another day.
Then the Lord had us wait for a few years for the bio-babies. I cried every time I saw baby socks. Honestly. His plans are always best, though, and I'm so glad He's sovereign!
Despite the fact that I was totally prepared for this mom gig, I have learned a few things along the way.
Maybe you'll relate to my life lessons from motherhood?
---

---
Five Life Lessons from Motherhood
1) Schedules are Like the Moose–Elusive and Near-Mythical
I love hiking and the great outdoors. It's my absolute favorite thing in life. My husband and I went to Yellowstone National Park a few weeks after our honeymoon. It was fabulous, and full of animals–bison, bears, elk, marmots, and eagles. We didn't see any cougars or wolves that trip, and I was totally fine with that. But I really wanted to see a moose.
I was obsessed.
And my brand-new husband was so sweet, always on the lookout for a moose. The park rangers told us moose are really shy, and they only come out super early in the morning. So on our last day, we drove through the park at 4am.
Lo and behold, there was the moose!
I'd show you a picture of the moose, but it was black, and the sky was black, so… here's a picture of us.
I'm a planner. I misplaced my Franklin Covey planner once, and I thought I was going to cry. I schedule everything, and I love my to-do list.
Here's the thing about being a mom: I'm not really in charge of the schedule.
I mean, I know I'm the mom and all, but there's always the spontaneous kid stuff that happens. Like projectile vomiting, handlebar-sternum accidents, that weird metal object that fell out of the sky at that pumpkin farm and led to four staples in the head for one very traumatized four-year-old…
And it's not just accidents and illnesses. No, there are teachable moments, discipline, random book and game requests. Mom schedules are elusive. They're there, but not really keepable. (I like to make my own words sometimes.)
James had something to say about plans. Here's what he wrote:
Come now, you who say, "Today or tomorrow we will go into such and such a town and spend a year there and trade and make a profit"— yet you do not know what tomorrow will bring. What is your life? For you are a mist that appears for a little time and then vanishes. Instead you ought to say, "If the Lord wills, we will live and do this or that." As it is, you boast in your arrogance. All such boasting is evil. So whoever knows the right thing to do and fails to do it, for him it is sin. ~ James 4:13-17 (ESV)
Being a mom has helped me learn that people are more important than plans. Sometimes the right thing to do is to tend to the immediate needs of my kids. Momhood reminds me that God is sovereign, that this (whatever this is) isn't a surprise to Him. I still make my to-do lists, but I hold them loosely.
After all, schedules are elusive–just like moose.
---

---
2) It's Important to Be Specific
One of my boys loves maps. We went to a used bookstore when he was six, and he nagged me to buy him an old atlas. I kept saying no because it had the USSR in it (which existed when I was in high school–but that was a long time ago), and it just seemed like a poor use of a dollar. But I could see the poor little guy's heart was completely set on that book of maps, and he wasn't usually a beggar in stores, so I put back a book and bought the atlas.
He memorized it. In a week.
Thus began the vast collection of maps, globes, and atlases we now possess.
Anyway, he convinced his little brother that China was on the other side of the globe, and they could dig their way there. In my backyard flowerbed. Of course, they had adorable garden tools with little bugs on the handles because Target had them on sale one time and I had extra money that day. So, on a sunny summer day, I came out with snack plates (which really didn't take that long to prepare, but kids are quick!) to find the two of them standing knee-deep in a hole in the middle of the flowerbed, a huge pile of dirt, uprooted plants, and bulbs piled on the lawn. After I collected myself (which was quite a feat for me), I explained that we never (ever) dig in the flower bed. I thought that was that.
The very next summer, my boys dug part-way to China. In the middle of the lawn. Not the flowerbed. Thinking back, I remembered that I had asked them not to dig in the flowerbed, but I'd said nothing about the lawn.
It took me until the next summer to establish a This-Is-Where-We-Dig-To-China spot in the yard. Because sometimes, I'm slow. Really slow.
Slowly (but surely) my kids have taught me to be really specific.
---

---
3) I'm Not Quite as Fabulous as I Thought
I've never had a soaring self-esteem, and there are a ton of things I'm not good at. Cooking, for example. But I felt like there were a number of things I wasn't horrible at, and I thought I was totally likeable as a human being. Until I had kids.
Kids are so unbelievably honest. They also take a few decades to get a good hold on their feelings. Often their feelings are directed at their mama. Here's the awesome part: Though my meal-making skills are seriously lacking, I don't always remember important conversations, and I sometimes don't say things the "right" way, my kids all love me. I'm their mama, and they're my babies, and that's that.
I've learned to lay aside any esteem I may or may not have had in myself.
My esteem is in Christ. I'm an adopted child of God, and that's that too.
---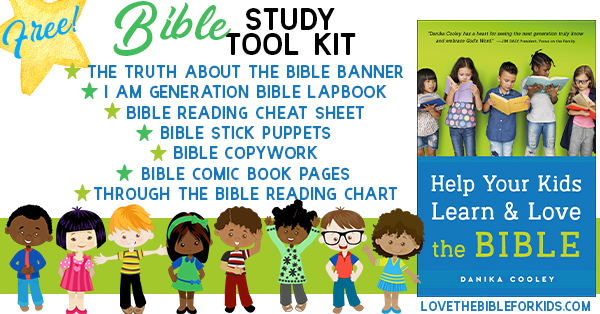 Grab your FREE Bible Study Tool Kit–over 130 pages of Bible resources for your family!
---
4) Life Isn't About Me
This was a big shock for me. Perhaps it was because I married as a bit of a heathen (I'd call myself a false convert), with absolutely no domestic skills (OK, I could clean, but I didn't know how to schedule that in), and no real baseline for what a family should look like, but I really thought it was all about me. Wow, what a rude awakening having a family was.
I kind of had to get over myself.
Years into this deal, I still bump up against my innate selfishness. It's ugly. But there's nothing like realizing that if you don't feed people they won't eat to convince you that it's really not all about what you want. At least, that's kind of what did it for me. When I got saved and really started reading the Bible, I found the book of Philippians (what an awesome book!). Here's what Paul has to say about my selfish heart:
So if there is any encouragement in Christ, any comfort from love, any participation in the Spirit, any affection and sympathy, complete my joy by being of the same mind, having the same love, being in full accord and of one mind. Do nothing from selfish ambition or conceit, but in humility count others more significant than yourselves. Let each of you look not only to his own interests, but also to the interests of others. Have this mind among yourselves, which is yours in Christ Jesus, who, though he was in the form of God, did not count equality with God a thing to be grasped, but emptied himself, by taking the form of a servant, being born in the likeness of men.  And being found in human form, he humbled himself by becoming obedient to the point of death, even death on a cross. Therefore God has highly exalted him and bestowed on him the name that is above every name, so that at the name of Jesus every knee should bow, in heaven and on earth and under the earth, and every tongue confess that Jesus Christ is Lord, to the glory of God the Father. ~ Philippians 2:1-11 (ESV)
Well then. That pretty much settles it, doesn't it?
My job is to be of service. I want to follow Jesus in all areas, and I want to bring glory to God.
---
---
5) There's Nothing I'd Rather Be
I'd never (ever) choose another path. My children are so amazing, and I love them so very much.
Motherhood is hard. It involves vomit, blood, and strong wills. I worry about messing up, and about crushing little spirits. I feel the weight of responsibility, and being the mama has driven me to my knees many times in desperation. But motherhood is a tremendous gift, and I'm so grateful the Lord saw fit to allow me to be a mom.
My kids have enriched my life, and they've been a major part of God's sanctifying work in my life.
I suspect you may feel the same way.
---
Help Your Kids Learn and Love the Bible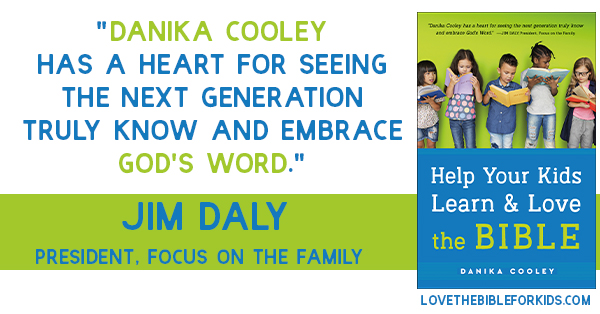 You want your kids to learn and love the Bible. 
You want to teach the Bible…
As parents, we deeply desire the best for our kids. We look for the right schools, we make them eat right and exercise, and we get them involved in extracurricular activities. We take our job as parents seriously.
But are we also putting our time and energy into
teaching them the Bible? Giving them the life-changing, soul-nourishing words of Scripture is not only doable, it's an essential part of parenting kids for Jesus. And the good news is, studying God's Word as a family doesn't have to be difficult!
2 Timothy 2:15, ESV, says:
Do your best to present yourself to God as one approved,
a worker who has no need to be ashamed, rightly handling the word of truth.
Our job, as parents who love Jesus, is to help our kids become approved workers, unashamed and rightly handling the word of truth.
The good news? Teaching the Bible isn't hard. Your family can learn the Bible together.
…and you can!
A Crash Course in Teaching the Bible to Your Kids
Danika Cooley's book, Help Your Kids Learn and Love the Bible, will give you the tools and confidence to study the Bible as a family. It will help you identify and overcome your objections and fears, give you a crash course in what the Bible is all about and how to teach it, and provide the guidance you need to set up a family Bible study habit.
You will finish this book feeling encouraged and empowered to initiate and strengthen your child's relationship with the Lord through His Word.

Help Your Kids Learn and Love the Bible will equip you with everything you need to know to teach the Bible to your kids!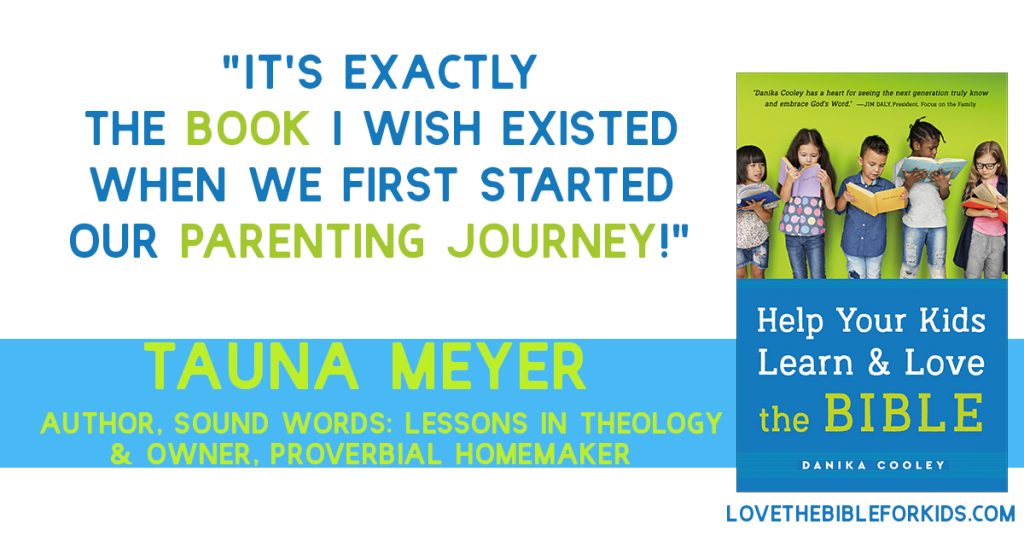 ---
Thinking Kids Posts You'll Love
---
Join the newsletter
Get the Family Prayer Box Project FREE!
Teach your children to pray with this fun project that includes 7 printable sets!