Are you considering homeschooling high school? Are you nervous? Here are 3 reasons to homeschool high school with your teens.
---
I went to a great high school growing up. In fact, it consistently ranked in the top 100 schools in the nation.
I took advantage of all that our school had to offer, lettering in swimming, taking AP classes, hanging out in the library so I could read pretty much everything Shakespeare ever wrote, attending football games and dances, acting onstage, and writing for our school newspaper. I worked at the mall down the road in my spare time, and I made good grades.
In spite of all of that, I remember high school as some of the most miserable years of my childhood. The social scene was dog-eat-dog, the academics were often morally ambiguous and often outright hostile toward Christianity, and I was harassed sexually by both students and teachers. I was confused about myself and my faith going in, and I was more confused upon graduation.
Of course, that doesn't mean everyone has the same experience. But there's a whole genre of high school movies that capitalize on the generalized angst of institutionalized teens slugging out their education together, so it's likely I'm not completely alone here.
As a parent, I have the experience of sending both of our older two kids to public high school, as well. After doing so, my husband and I decided we'd never use the government school system again. Some of our experience has shored up the reasons we're homeschooling our teens now.
---

---
Reasons to Homeschool High School
"You're not going to homeschool high school… are you?"
"So, now he's going to go to school… right?"
"You're going to high school aren't you? You don't want to be with your mom all day, do you?"
I've heard a lot of these kinds of questions. Before we started homeschooling high school, I had to suppress a mini panic attack every time the subject comes up.
I mean, who am I to school a child all the way through high school? What if I hurt my boys' futures?
Let's be honest… it's not easy to make a choice that deviates from the societal norm, is it?
Let me assure you, you can homeschool high school, and there are great reasons to do so. Here are three really important reasons to put the time and effort into homeschooling your teens in high school.
---

---
1) Homeschool High School Gives You a Unique Discipleship Opportunity
One of the things my husband and I realized when we had two kids in public high school was that we were not able to disciple our teens the way we'd like to.
They were gone all day, they had homework and activities, and we actually had very little time to spend with them. Whatever worldview we were able to impart during that time with them was easily undone during the hours they were at school, surrounded by peers, teachers, and bureaucrats who often didn't agree with what we were teaching them at home. Sometimes the lessons at school radically departed from the morals and values we held dear.
Homeschooling in high school gives you and your spouse the opportunity to intentionally disciple your teens for Christ.
As Christians, we want our teens to know God's Word, to be able to apply Scripture to the subjects they're studying, and to see current events through a biblical lens. Homeschooling gives you the time and space to teach your teens about God's Word.
When you homeschool high school, you choose the curriculum and you can discuss important concepts with your teens. You have the opportunity to find out what your kids are thinking and how they feel–and you can reason through their development together.
There's real value in the time you will be able to spend in intentional discipleship.
---

---
2) Give Your Teens More Time and Opportunity to Pursue Their Passions
Because you won't waste much time during your homeschool day, the teens won't have much homework.
That gives them evenings and weekends free to pursue activities that are valuable to them.
One of the neat things about the literature- and notebooking-based homeschooling our family has done is that our kids are able to self-teach in many areas, and they know that practice is crucial for achievement.
It's been fun to watch our boys choose their own activities and engage fully in them. I have no doubt this well-rounded approach will benefit them–not only on college applications, but in their adult lives as well.
Your teens, too, will have the time and space to discover their God-given talents and then to begin to develop them.
---

---
3) The Academics are Better When You Homeschool High School
It's difficult to argue that a one-size-fits-all approach to education is going to produce better results than individualized, loving instruction.
There's a reason that the children of aristocrats were privately tutored for centuries. In addition to being able to tailor your teen's education to teach to their strengths and to cope with their limitations, you will be able to respond emotionally to your teens. I can't emphasize the impact of this in the teen years enough.
Additionally, because you just have your own children to educate, you can catch problems sooner, there are less distractions, and you will know where they need to shore up their learning.
Personally, I've seen the end results of this individual attention on the standardized tests my kids take, as well as in the quality of the work they produce.
---
Homeschooling High School Was a Blessing for Our Family
My husband and I felt it was important to send our boys out into the world as functioning, prepared adults. We wanted our kids go forth as adults and hold their own as men who stand on the Word of God.
We didn't feel like kindergarten was the place or time for them to do that, and we didn't think high school is either.
College will be a great time for them to grow and stretch their wings. As high schoolers, they had the opportunity to venture into the broader society through their many outside activities, at work, and on their excursions through town.
Ed and I chose to homeschool for a specific purpose (namely to disciple our children in Scripture), and we wanted to finish homeschooling for that purpose.
Homeschooling through high school was a blessing for our family. Our boys excelled in school, easily qualified for admittance to college, and were able to earn scholarships to help with the cost of attending a university.
---
Should Everyone Homeschool High School?
In a word, no. I don't think everyone should homeschool.
I've never found homeschooling to be a moral imperative. Thinking Kids is a site designed to help you disciple your family–not to mandate homeschooling your children. I appreciate the variety of readers that visit, and I know you all love your children.
Homeschooling is a freedom worth taking advantage of, and one worth fighting to keep available to all.
That said, there are many circumstances that may lend themselves to a different choice. I trust the Lord to lead you in the path that's right for your family, and I encourage you to seek his will through his written Word.
---
Resources for Homeschooling through High School
There are wonderful resources available to help you homeschool high school.
Help Your Kids Learn and Love the Bible will help you develop a plan for intentionally discipling your kids for Christ. You'll learn how to teach the Bible in a way that's faithful to God's Word.
Lee Binz's Setting the Record Straight  makes preparing transcripts and class descriptions a piece of cake. This book is a must for any homeschooler taking care of their own high school records.
Also by Lee Binz, The HomeScholar Guide to College Admissions and Scholarships is a great help as you seek to understand all that's involved in setting your teens up to head to college.
I had my kids work on a scholarship project each week. The Ultimate Scholarship Book was my favorite resource for locating scholarships the boys were eligible for and interested in applying to.
The Lord led us to homeschooling, and we were unequipped. Through his grace, we have become equipped.
We've had some pretty amazing years with our youngest two boys as we homeschooled them through high school. I wouldn't trade those years for anything.
---
Grab the Spiritual Disciplines Calendar to go with your Daily Devotions for Kids Calendar!
Your kids will develop a habit of daily Bible reading, Scripture memorization, and prayer in a fun, hands–on way!
---
Help Your Kids Learn and Love the Bible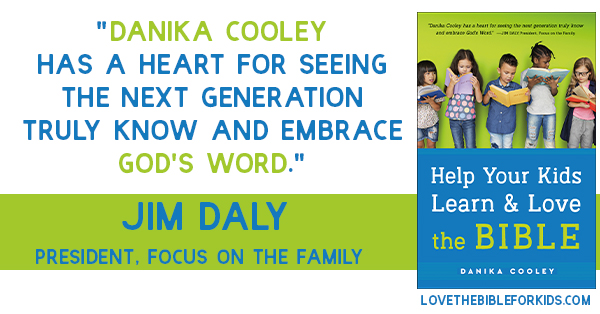 You want your kids to learn and love the Bible. 
You want to teach the Bible…
As parents, we deeply desire the best for our kids. We look for the right schools, we make them eat right and exercise, and we get them involved in extracurricular activities. We take our job as parents seriously.
But are we also putting our time and energy into
teaching them the Bible? Giving them the life-changing, soul-nourishing words of Scripture is not only doable, it's an essential part of parenting kids for Jesus. And the good news is, studying God's Word as a family doesn't have to be difficult!
2 Timothy 2:15, ESV, says:
Do your best to present yourself to God as one approved,
a worker who has no need to be ashamed, rightly handling the word of truth.
Our job, as parents who love Jesus, is to help our kids become approved workers, unashamed and rightly handling the word of truth.
The good news? Teaching the Bible isn't hard. Your family can learn the Bible together.
…and you can!
A Crash Course in Teaching the Bible to Your Kids
Danika Cooley's book, Help Your Kids Learn and Love the Bible, will give you the tools and confidence to study the Bible as a family. It will help you identify and overcome your objections and fears, give you a crash course in what the Bible is all about and how to teach it, and provide the guidance you need to set up a family Bible study habit.
You will finish this book feeling encouraged and empowered to initiate and strengthen your child's relationship with the Lord through His Word.

Help Your Kids Learn and Love the Bible will equip you with everything you need to know to teach the Bible to your kids!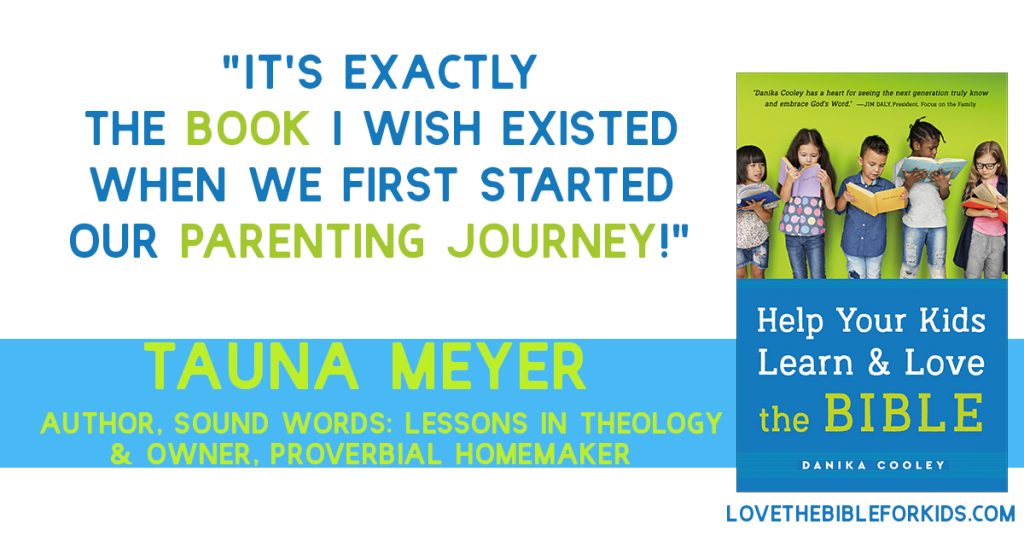 ---
More Thinking Kids Posts You'll Love!
---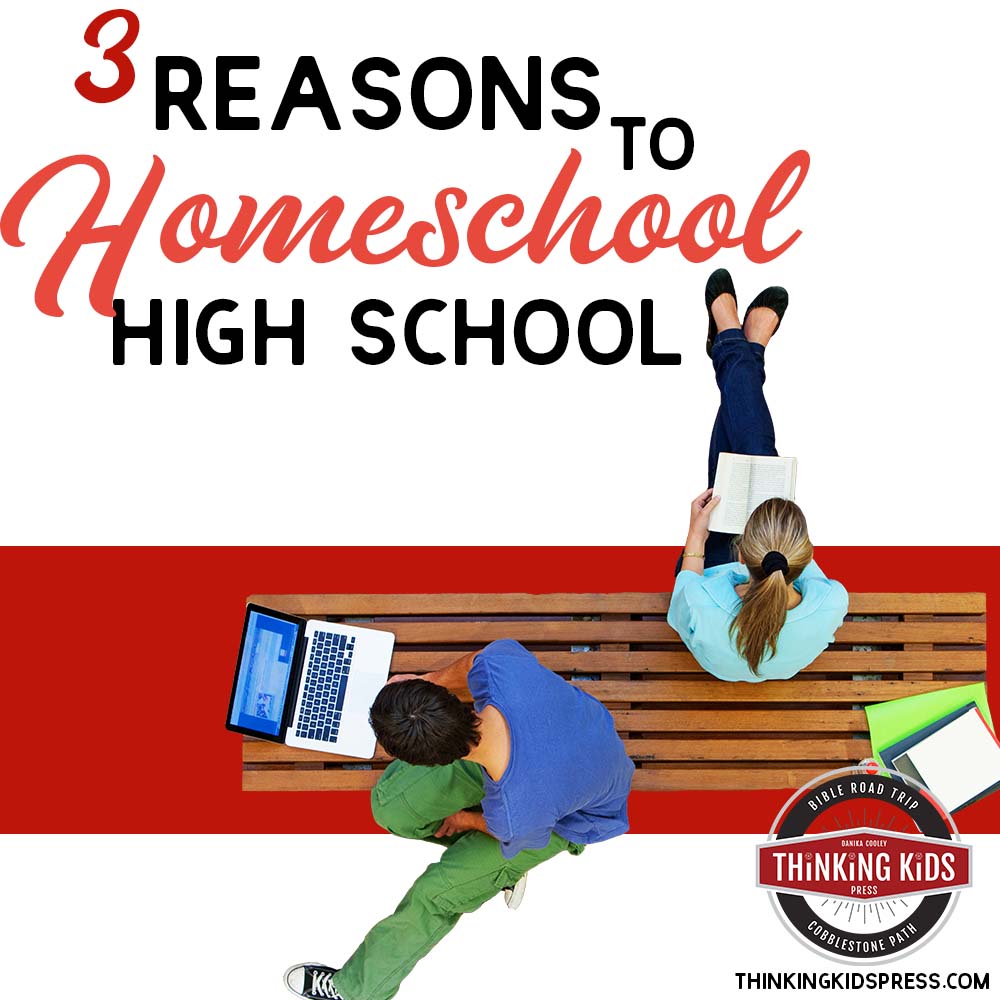 Join the newsletter
Get the Family Prayer Box Project FREE!
Teach your children to pray with this fun project that includes 7 printable sets!