Create a special day for dad with this giant list of Father's Day activities for kids and Father's Day gifts your kids can make.
---
Father's Day activities and Father's Day gifts can be a bit of a quandry, can't they? How do you bless your husband (and your own father and father-in-law) and still involve the kids?
God built every man differently, but they tend to share a few like qualities. Most men love adventure, companionship, and… they love their kids! I've put together a giant list of Father's Day activities for you to do with your kids–for their dad and with their dad. You'll find a bunch of ideas for Father's Day gifts in the list, put together by gifted activities bloggers with your kids in mind.
---
A Few Father's Day Gifts You'll Love!
The Legacy: Ten Core Values Every Father Must Leave His Child
Brave Dad: Raising Your Kids to Love and Follow God
Adopted for Life: The Priority of Adoption for Christian Families and Churches (Updated and Expanded Edition)
Family Shepherds: Calling and Equipping Men to Lead Their Homes
Age of Opportunity: A Biblical Guide to Parenting Teens, Second Edition (Resources for Changing Lives)
The Masculine Mandate
Crazy Busy: A (Mercifully) Short Book about a (Really) Big Problem
Every Good Endeavor: Connecting Your Work to God's Work
---
Enthusiastically Plan Father's Day Activities and Father's Day Gifts
Talk to your kids early and often about their father's admirable traits and your love for him. Build him up when he's not around. Make planning special days and gifts for him a treat for the kids–show some enthusiasm and joy in the task.
You'll be so glad you put the time and work into this as your children grow and their respect for their father remains intact!
As a father shows compassion to his children, so the Lord shows compassion to those who fear him.
Psalm 103:13, ESV
---
Father's Day Activities for Kids and Father's Day Gifts
1) Go on an adventure! Any adventure… the more memorable, the better.
2) Make him a Father's Day washi tape card.
3) One of our favorite Father's Day gifts was always a handprint project. We'd go to the ceramics shop and stamp handprints with ages and names, then have it glazed. Our kids grew up so fast. They love looking at those gifts.
4) Work on this 7-day family Bible study of The 5 Solas together.
5) Polish dad's shoes.
6) Visit a shipwreck.
---

---
7) Put on a play for dad. Try this fun craft stick puppet idea.
8) Make a gift basket of condiments or spices dad really likes.
9) Go to an airplane museum or military museum.
10) Play a game of backyard badminton.
11) Make this Father's Day printable card with Bible verses.
12) Go bird watching.
13) Fishing is fun for lots of dads. Is your husband one of them? Take a family day to fish.
14) Set up this fun Father's Day photo art project for your kids to work on.
15) Pamper your husband with a treasure hunt.
16) Organize a softball game.
---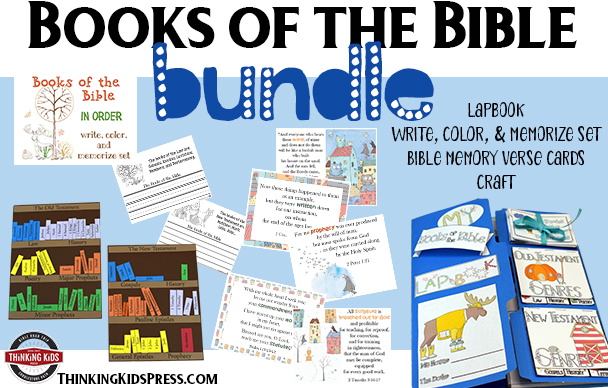 ---
17) Go hiking.
18) Make this meaningful gift for Christian dads (with printable tags)!
19) Use a woodburning pen to create this neat DIY Father's Day hammer.
20) Camp. Make sure you get all his favorite camping food ready for the fire before leaving home.
21) Go whale watching.
22) Make dad a tie-shaped bookmark using tear art.
23) Make a list of all the things the kids love about dad and frame it as a Father's Day gift.
24) Make a special dinner. My husband loves when we have grilled steak. What does your husband love to eat?
25) Go out to breakfast.
26) Upcycle nuts and bolts to make this cool heart craft.
---

---
27) Make him a printed photo album of the children. There are so many neat services available now.
28) Help the kids write Father's day poems.
29) Make magnetic framed photos of the kids for dad's car or truck.
30) Find little ways to be romantic over Father's Day week. Let him know you remember why he's a daddy.
31) Make this rugged sugar scrub for your man.
32) Go for a drive.
33) Have a playdate with some other moms to put together some of these great Father's Day gifts. Really celebrate dad with the kids.
34) Help your kids work with dad on this Daddy and Me Footprint project. They'll love it!
35) Take dad out for hot cocoa (he can put some coffee in his).
36) Get pictures taken of the kids each year for Father's Day. This is a fun tradition to establish.
---
---
37) Head to a car show. These can be really fun.
38) Set up a game of croquet in the backyard.
39) Visit a waterfall.
40) Let the kids build dad a LEGO photo pen holder for Father's Day.
41) Spend some time looking at the stars.
42) Make a special breakfast for Father's Day with the kids. Include all of his favorite breakfast foods.
43) Take him clothes shopping… just for him!
44) Play a board game.
45) While you're at it, create a fun Father's Day handprint project.
46) Fly a kite.
---
---
47) Learn how to play a group card game.
48) Make these super cool Father's Day memory booklets–one for dad and one for each grandpa.
49) Go to a model train show. Lots of guys never truly outgrow their love of trains.
50) Build a train set as a family.
51) Look around for some neat local events. We have a nearby sand building contest that's amazing, and a full day of activity!
52) Encourage your husband to throw a football or baseball in the backyard with the kids.
53) Use toddler art to make a Daddy and Me shrink art keychain.
54) Visit his family at your suggestion and without complaint.
55) Feed the ducks.
56) Help your children create an I Love You to the Moon Father's Day card for their dad.
---
---
57) Serve another family alongside dad for Father's Day. Find out who he'd like to bless and make it happen!
58) Host a Father's Day barbecue.
59) Make an easy origami Father's Day card.
60) Play mini golf.
61) Do you have a Star Wars lover? Use this printable to make a Yoda pop-up Father's Day card.
62) Head to the beach (lake or ocean) for the day.
63) Make dad a Darth Vader bookmark. This is a fun one for the boys to get in on.
64) Find a really neat tour to go on, like the Underground Seattle tour, which is fascinating.
65) Go boating.
66) These Star Wars footprints are so cute!
---

---
67) Ride the bumper cars (this is one of my husband's favorite things to do).
68) Buy dad a tree or bush you know he'd like and plant it with him.
69) Help your kids make LEGO portraits of the family.
70) Go on an impromptu overnight trip as a family. Try recycling bottles or selling a few outgrown toys to earn the money.
71) Make melted crayon rocks as paperweights for dad's desk.
72) This is a neat, high quality handprint craft. Make a handprint baseball for Father's Day!
73) Go spelunking. Caving is a great bonding activity.
74) Go to a drive through safari or zoo if there's one near you.
75) Build a backyard fire pit (be really careful with these!).
76) Find a water park and head down the water slides.
---
---
77) Create a fish handprint Father's Day card with your littles.
78) For older families, try a game of paintball or laser tag.
79) Go bowling.
80) Help your preschoolers make this cute Father's Day poster.
81) Find an entomology exhibit to explore.
82) Head to an amusement park and ride a roller coaster.
83) If you have older kids, try surfing or body surfing.
84) Let your little space lovers make these space rocks fridge magnets for dad on Father's Day.
85) Go to the pet store and check out all the critter.
86) Make dad a DIY LEGO candy jar for Father's Day.
---
---
87) Have you ever been to a battle reenactment? It may be something your husband will enjoy.
88) Go for a bike ride.
89) Wrap up a candy bar for Father's Day in this cool printable candy bar wrapper.
90) Work on catching crawdads in a creek.
91) Create this cool handprint award for the world's best dad.
92) Build a bird house.
93) Create a special spot in the house for dad's mementos…even if they don't match the decor.
94) Create a DAD salt dough picture frame.
---
---
95) Visit someplace with history, like a museum or memorial.
96) Go to a sporting event.
97) Head to a State Park for the day or the week.
98) Go berry picking. Make a pie with lots of whipped cream.
99) Make dad a Father's Day stencil mug set.
100) Attend a concert for an artist he likes.
101) Pitch in and complete a project dad's been wanting to get done, like making a garden or cleaning out the garage.
Father's Day is a joyful celebration of men who love and invest in their kids. I urge you to do everything you can to make the day a special one for your whole family.
---
More Thinking Kids Posts You'll Love
---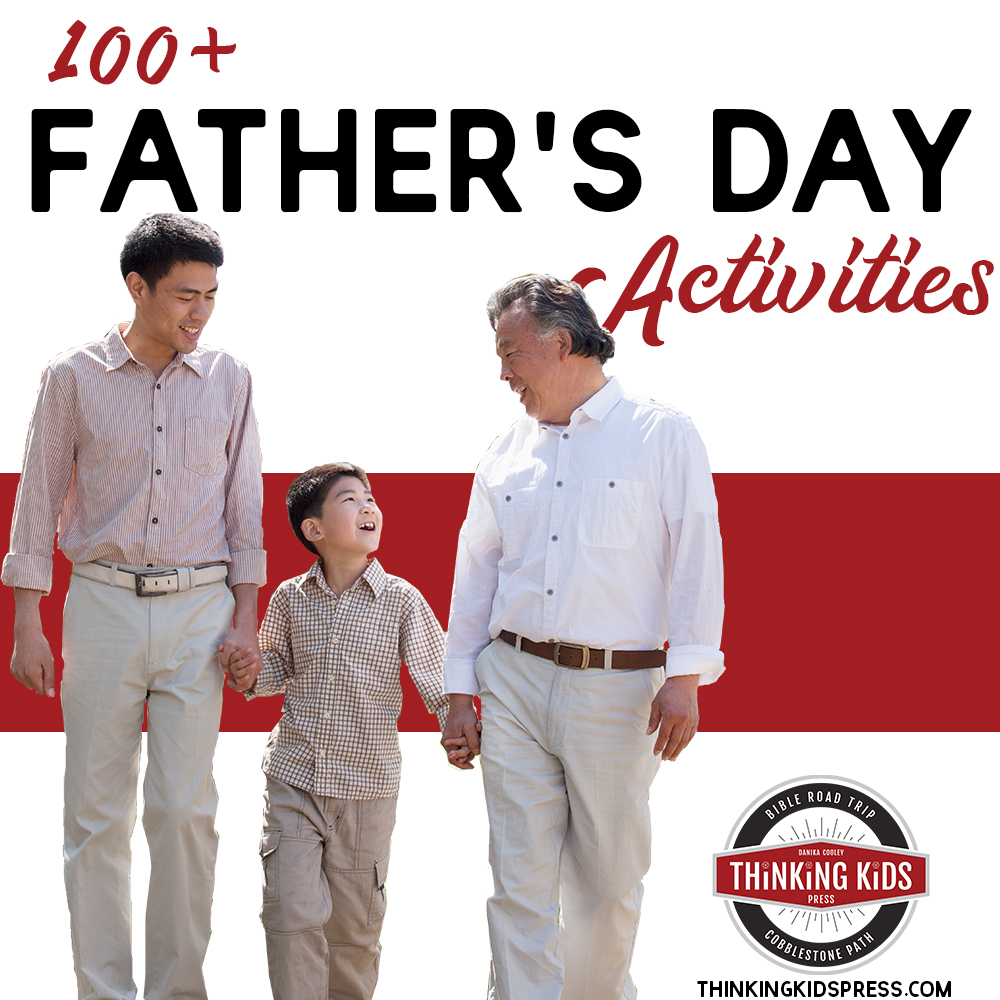 Join the newsletter
Get the Family Prayer Box Project FREE!
Teach your children to pray with this fun project that includes 7 printable sets!