The Spiritual Disciplines Calendar for Kids will help your kids develop lifelong spiritual habits!
---
Parenting is all about training.
We train our kids to do things that are good for them… over and over and over again.
Those things include the daily basics like getting dressed, brushing their teeth, and eating breakfast. For Christian parents, the daily basics also need to include training our children in the spiritual disciplines of the Christian life.
---

---
What are Spiritual Disciplines?
A spiritual discipline is an activity that helps us to grow spiritually. When we discipline ourselves, it's a form of training that allows us to grow and bear fruit. In 1 Corinthians 9:24-27, the Apostle Paul says:
"Do you not know that in a race all the runners run, but only one receives the prize? So run that you may obtain it. Every athlete exercises self-control in all things. They do it to receive a perishable wreath, but we an imperishable. So I do not run aimlessly; I do not box as one beating the air. But I discipline my body and keep it under control, lest after preaching to others I myself should be disqualified."
---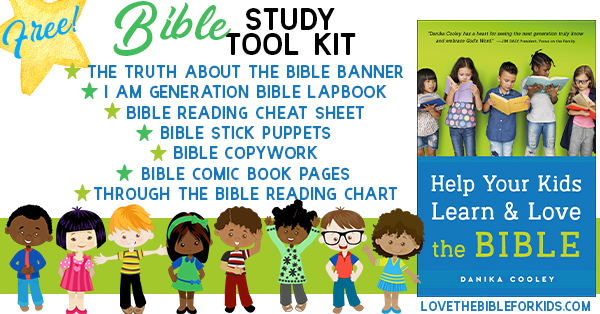 Grab your FREE Bible Study Tool Kit–over 130 pages of Bible resources for your family!
---
Spiritual Disciplines for the Christian Life: Abide in Jesus
Jesus is speaking to his disciples when he says something that's a little unusual (John 15:1-5, ESV):
"I am the true vine, and my Father is the vinedresser. Every branch in me that does not bear fruit he takes away, and every branch that does bear fruit he prunes, that it may bear more fruit. Already you are clean because of the word that I have spoken to you. Abide in me, and I in you. As the branch cannot bear fruit by itself, unless it abides in the vine, neither can you, unless you abide in me. I am the vine; you are the branches. Whoever abides in me and I in him, he it is that bears much fruit, for apart from me you can do nothing."
---
What does that mean?
It means that when we live in Jesus, we'll grow! When we stay connected to him every day we'll bear fruit and become more like him.
"…so shall my word be that goes out from my mouth;
it shall not return to me empty,
but it shall accomplish that which I purpose,
and shall succeed in the thing for which I sent it."
Isaiah 55:11 (ESV)
---
Which Spiritual Disciplines Grow Spiritual Fruit?
In his book Spiritual Disciplines for the Christian Life, Donald S. Whitney lists the spiritual disciplines as:
Bible Intake
Prayer
Worship
Evangelism
Serving
Stewardship
Fasting
Silence and Solitude
Journaling
Learning
Perseverance
These are all important spiritual disciplines for spiritually mature Christian adults to practice. For kids and for new disciples, I think we should keep it simple. It's all about the basics.
---
Some Great Spiritual Discipline Resources for Your Grown Up New Year
Bible Road Trip
Help Your Kids Learn and Love the Bible
An Infinite Journey: Growing toward Christlikeness
Praying the Bible
Spiritual Disciplines for the Christian Life
---
Spiritual Disciplines for Kids
Andrew M. Davis, in An Infinite Journey: Growing Toward Christlikeness, writes of three spiritual disciplines essential for a Christian to develop in maturity:
Bible Intake
Meditation and Memorization of Scripture
Personal Prayer
For a child, these disciplines are plenty to practice on a daily basis. Practicing all three will create habits that can last a lifetime.
---
Printable Calendar Pages: Spiritual Disciplines Calendar for Kids
To help your kids establish a daily spiritual discipline routine, I've developed a Spiritual Disciplines Calendar for Kids for you! There's a version for each year, so the dates will show up correctly.
You'll want to print a copy for each child so they'll have their own calendar. The calendar comes with a household license, so you can print a copy for each of your children without worry. If you are using the calendar for a school or Church class, you'll need a classroom license. Those are available at ThinkingKidsPress.com.

---
Using the Spiritual Disciplines Calendar for Kids
Using the Spiritual Disciplines Calendar for Kids is simple!
Each day, be sure to help your child read the Bible, pray, and work on memorizing a Bible verse. After he's practiced one of the disciplines, he can locate today's date on the calendar, and color in the picture for that discipline.
Be sure to make a big deal out of each colored-in picture! As your child practices these three essential spiritual disciplines, she's laying a foundation for a solid understanding of Scripture and a mature walk with Christ.
---
Your kids can learn about the Bible, who God is and more with this fun daily devotional for kids. With 12-months of Bible verses calendar printable sheets, your family will concentrate on a monthly focus. There are six days of reading each week, each day with it's own focus within the monthly theme.
Your 12-month Bible verse calendar has themed devotions focusing on:
The Bible
Love
The Church
Resurrection
Jesus
Prayer
The Holy Spirit
The Fruit of the Spirit
Salvation
Our Father
Thanksgiving
Advent
---
Teach Your Kids the Bible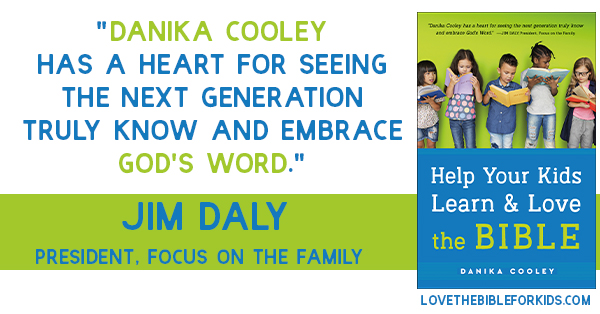 You want your kids to learn and love the Bible. 
You want to teach the Bible…
As parents, we deeply desire the best for our kids. We look for the right schools, we make them eat right and exercise, and we get them involved in extracurricular activities. We take our job as parents seriously.
But are we also putting our time and energy into
teaching them the Bible? Giving them the life-changing, soul-nourishing words of Scripture is not only doable, it's an essential part of parenting kids for Jesus. And the good news is, studying God's Word as a family doesn't have to be difficult!
2 Timothy 2:15, ESV, says:
Do your best to present yourself to God as one approved,
a worker who has no need to be ashamed, rightly handling the word of truth.
Our job, as parents who love Jesus, is to help our kids become approved workers, unashamed and rightly handling the word of truth.
The good news? Teaching the Bible isn't hard. Your family can learn the Bible together.
…and you can!
A Crash Course in Teaching the Bible to Your Kids
Danika Cooley's book, Help Your Kids Learn and Love the Bible, will give you the tools and confidence to study the Bible as a family. It will help you identify and overcome your objections and fears, give you a crash course in what the Bible is all about and how to teach it, and provide the guidance you need to set up a family Bible study habit.
You will finish this book feeling encouraged and empowered to initiate and strengthen your child's relationship with the Lord through His Word.

Help Your Kids Learn and Love the Bible will equip you with everything you need to know to teach the Bible to your kids!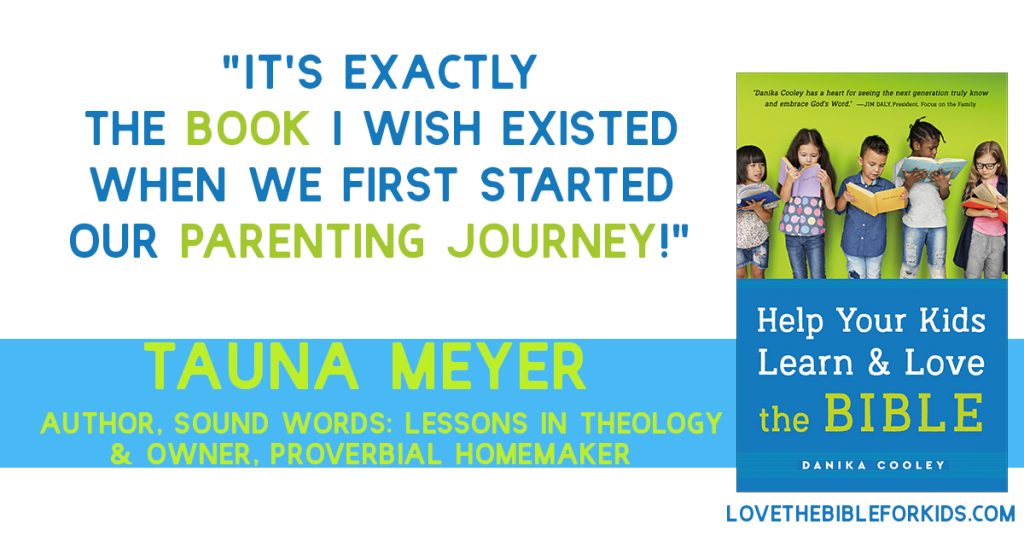 ---
More Thinking Kids Posts You'll Love!
---
Join the newsletter
Get the Family Prayer Box Project FREE!
Teach your children to pray with this fun project that includes 7 printable sets!