Wondering how to study the Bible as a family? Find out how to study the Bible for kids …and their parents.
---
Do you ever wonder how to study the Bible with you kids? You're not alone! Many parents have questions about how to study the Bible as a family.
Romans 15:4, ESV, says of God's Word:
For whatever was written in former days was written for our instruction, that through endurance and through the encouragement of the Scriptures we might have hope.
As parents, we want that for our kids. We desire that they know God's instruction, that they endure in and are encouraged through the Bible. We want them to have hope in Jesus.
---

---
There's good news!
We can read and study the Bible with our kids–even if we don't know it well ourselves. The Bible is not too big, too edgy, or too hard for our kids.
---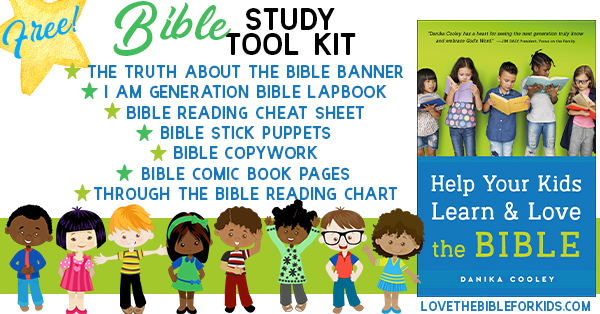 Grab your FREE Bible Study Tool Kit–over 130 pages of Bible resources for your family!
---
How to Study the Bible for Kids
Take a look at some ways your kids will benefit from studying the Bible with you.
The Bible is a story, and God built us for story. Your kids will love the fascinating details in Scripture. By reading through God's Word together as a family, your kids will learn about who God is, why they need a Savior, God's great plan for salvation, and Jesus' commands for his followers.
You and your kids can learn God's Word together. It's a journey your family will never forget.
But wait! There's even better news.
Here's what God says about his Word through the prophet Isaiah:
For as the rain and the snow come down from heaven
    and do not return there but water the earth,
making it bring forth and sprout,
    giving seed to the sower and bread to the eater,
so shall my word be that goes out from my mouth;
    it shall not return to me empty,
but it shall accomplish that which I purpose,
    and shall succeed in the thing for which I sent it.

Isaiah 55:10-11, ESV
Isn't that great news? God will use his Word to do that which he purposes. Every Word he has spoken is valuable–for you, and for your kids. God's Word never returns empty.
You can study the Bible with your kids. God's Word will work in their hearts. His Word will work in your heart, too, as you read along with your children.
---
Bible Curriculum for Your Kids
---
Help Your Kids Learn and Love the Bible
Looking for a family discipleship book that will give you a crash course in leading your kids through God's Word? I've got you covered.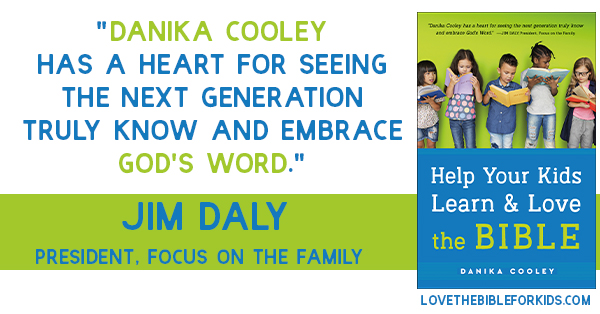 You want your kids to learn and love the Bible. 
You want to teach the Bible…
As parents, we deeply desire the best for our kids. We look for the right schools, we make them eat right and exercise, and we get them involved in extracurricular activities. We take our job as parents seriously.
But are we also putting our time and energy into
teaching them the Bible? Giving them the life-changing, soul-nourishing words of Scripture is not only doable, it's an essential part of parenting kids for Jesus. And the good news is, studying God's Word as a family doesn't have to be difficult!
2 Timothy 2:15, ESV, says:
Do your best to present yourself to God as one approved,
a worker who has no need to be ashamed, rightly handling the word of truth.
Our job, as parents who love Jesus, is to help our kids become approved workers, unashamed and rightly handling the word of truth.
The good news? Teaching the Bible isn't hard. Your family can learn the Bible together.
…and you can!
A Crash Course in Teaching the Bible to Your Kids
Danika Cooley's book, Help Your Kids Learn and Love the Bible, will give you the tools and confidence to study the Bible as a family. It will help you identify and overcome your objections and fears, give you a crash course in what the Bible is all about and how to teach it, and provide the guidance you need to set up a family Bible study habit.
You will finish this book feeling encouraged and empowered to initiate and strengthen your child's relationship with the Lord through His Word.

Help Your Kids Learn and Love the Bible will equip you with everything you need to know to teach the Bible to your kids!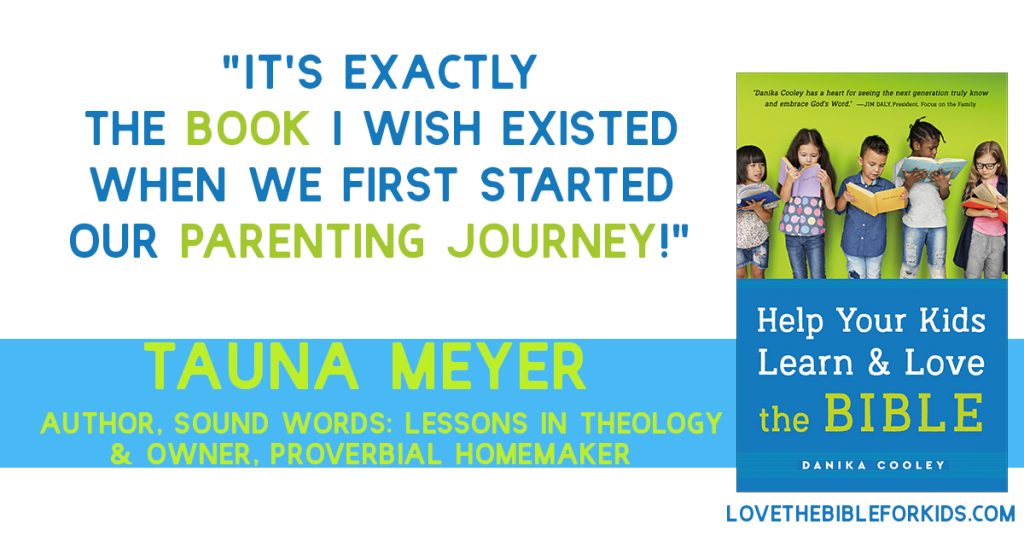 ---
Thinking Kids Posts You'll Love
---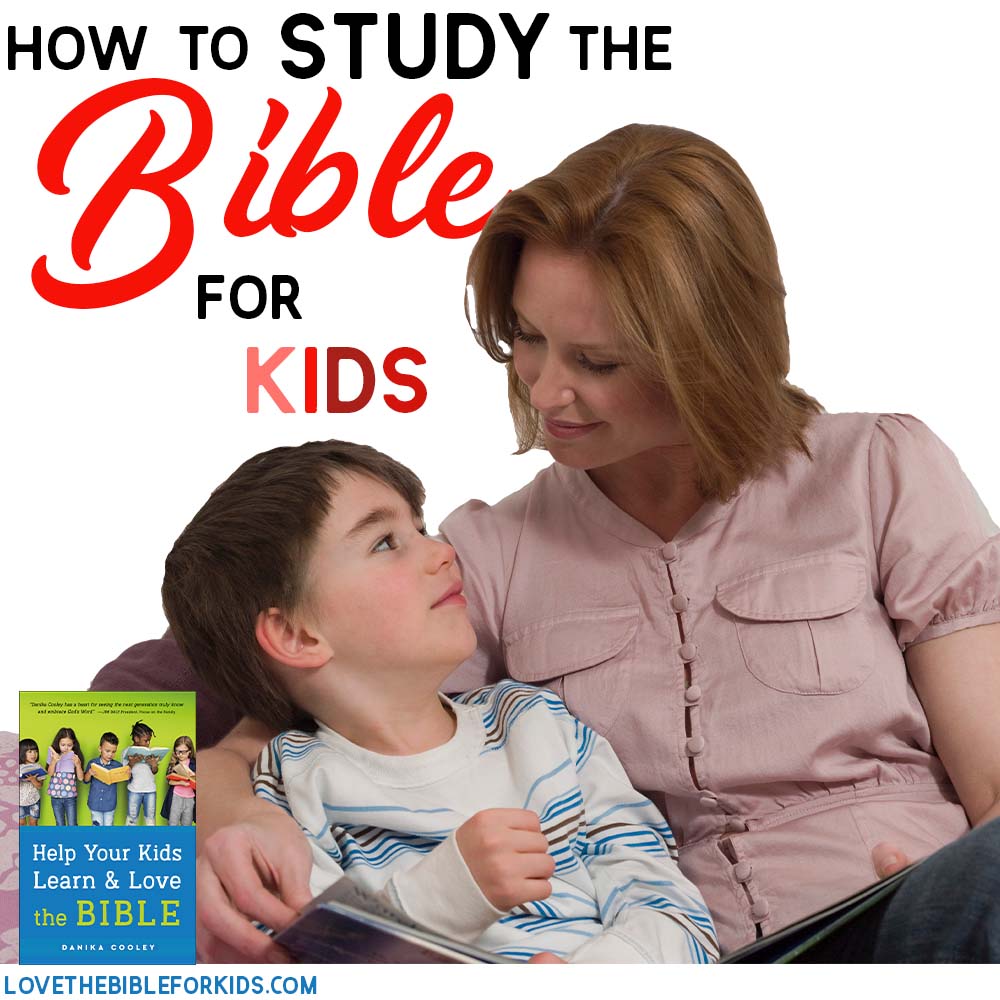 Join the newsletter
Get the Family Prayer Box Project FREE!
Teach your children to pray with this fun project that includes 7 printable sets!