Do you struggle with kids resistant to homeschooling? Need some homeschool support? Check out these homeschooling tips and ideas to get help!
---
It's a common parenting quandry:  you've asked your child to do their math, write an essay, empty the dishwasher, or take out the trash. Your request was reasonable, it was within the scope of their ability, and you asked kindly.
Yet, your child said "no." Your child argued. He sighed and rolled his eyes. She stood still and stared at you.
Now what? 
Now that you have a power and control issue on your hands, where do you go from here?
Now, you raise your voice, put on your serious eyebrows, draw yourself to your full mama-bear height and issue an order, right? How's that working out?
I believe submission to authority is important. We teach our kids to obey.
However, I can imagine that if my husband were to use the above tact with me–to demand that I obey him right now, no questions asked–we might have some issues. I would feel disrespected and unloved.
Instead, my husband is proactive. He loves me the way I "hear" love, and I'm happy to serve him. He talks to me about his priorities, about the direction we're headed as a team.
---

---
Homeschooling Tips and Ideas for Overcoming Resistance
I recently spent some time talking to a group of homeschool mamas about how to overcome homeschool resistance. Grab a cup of tea or coffee, and let's talk about my best homeschool tips and tricks to set you on the path to homeschool success.
---
Homeschooling Tips and Ideas | Three Ways to Overcome Homeschool Resistance
An Apple a Day Keeps Homeschool Resistance at Bay
Preventative medicine makes a lot of sense. We take vitamins, eat well and exercise to help ward off disease.  That doesn't mean we never get sick, but it does mean our bodies are better prepared to deal with crisis.
Parenting intentionally is a little bit like preventative medicine. 
When we do the hard work of relationship building and character training up front, we end up with better results on the back end. A solid, loving relationship with our children solves many of the problems before they ever occur.
If our kids know we love them, know how much we value their service, know why we value their education, they are far more likely to cooperate.
Those conversations are much more difficult to have when our children have drawn a line in the sand–refusing to obey.
---

---
Preventative Parenting
Some of the things I've found which help reduce arguing, four strong-willed kids into this parenting deal:
Daily physical exercise. It doesn't seem to matter what time of day, as long as they run, swim, etc for at least an hour a day.
They know they're loved. In their love language. This generally requires some degree of effort on the part of the parent. If you haven't read The 5 Love Languages of Children, I highly recommend checking it out. It's an excellent resource.
We allow some degree of autonomy. Our kids get to make choices throughout the day–even if it's as simple as choosing which book to read first, or between two lunch options.
We're respectful in our tone and words. "Would you please take out your math? Thank you; I appreciate your quick response." Kids mirror the way their parents treat them.
We always praise for good behavior and response time. It is so much easier to praise than to correct. Our kids are going to seek our attention somehow. I'd prefer to give my attention willingly and to edify.
Limited screen time. We allow an hour a day of screen time (usually coding work)–and no video games. This is vastly different than how we parented with our first two, and it makes a HUGE difference in attitude. Video games or extended TV time had such a negative impact on our home, that we decided to try a new tact. It's been at least 15 years, and we haven't missed it at all. In fact, my husband and I stopped watching TV altogether five years ago, though we still watch the occasional movie. We seem to be nicer as well–and our relationship is stronger.
Character training. We proactively teach character when it's NOT an issue. We read Christian biographies, work on Bible Road Trip™ (and therefore read through Scripture every three years), spend time in family worship, etc.  This helps strengthen their character for later–when it IS an issue.
---
---
Urgent Care:  In the Heat of the Homeschool Moment
So, it's true that an ounce of prevention is worth a pound of cure. Yet, only the most pliant child (I've never met one) will never have a defiant moment. The strong-willed child will likely struggle with resistance daily at first.
I like to remind myself that strong-willed kids are the ones that say "no" to drugs and vandalism. They're the kids that take a stand–the kids that lead. A strong will is an asset–a gift from God.
The difficulty arises when we try to bend the strong will without breaking it.
I find it beneficial to remember that my job description is to help my children become functional, godly adults. That helps me keep my own emotions out of the way, so I'm not surprised or upset when they do argue. They will argue, and it's not about me.
Defiance, arguing, and rebellion are heart issues. I want my kids to obey, the first time, with cheerfulness. If that's not happening, the issue is based in their heart. Though there are moments that obedience must take place right now, I'd much prefer to work with my child on his heart and its effect on his life.
When our kids were young, we found it helpful to have our kids take "breaks" until they could try a given task again with a right heart. Sometimes those breaks (which consist of sitting on the floor in the middle of a room) could take a really long time. When our child was ready to discuss the issue with a contrite heart, he was welcome to approach us, discuss his behavior, obey, and rejoin family life.
The breaks were a relief to all of us. Our children obeyed quicker, with a better attitude, and–over time–took fewer (and shorter) breaks.
The breaks allowed me to lecture less, allowing the break to be the consequence. The children got the message. Ed and I read about giving the kids breaks in the excellent book by Dr. Scott Turansky and Joanne Miller, Parenting is Heart Work.
---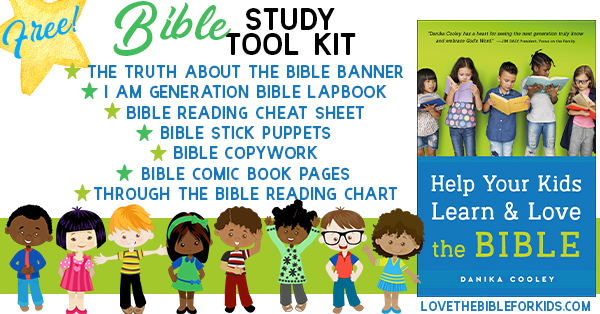 Grab your FREE Bible Study Tool Kit–over 130 pages of Bible resources for your family!
---
Training our kids up to be the delightful adults they are meant to be is a lot of work. We've found that laying the foundation with a strong relationship and a structured home is worth the effort.
In tough moments of guiding, teaching, and discipling our kids for Jesus, we strive to do our job parenting with kind hearts, set right with the Lord by our own preventative medicine. We stay in the Word, pray, and build empathy for our small people by spending time and energy loving on them.
How do you deal with defiance?  What is your best tactic?
---
Help Your Kids Learn and Love the Bible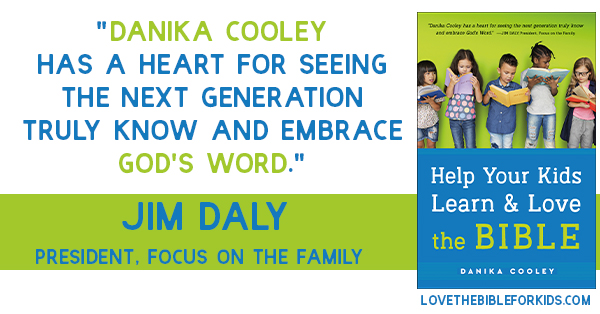 You want your kids to learn and love the Bible. 
You want to teach the Bible…
As parents, we deeply desire the best for our kids. We look for the right schools, we make them eat right and exercise, and we get them involved in extracurricular activities. We take our job as parents seriously.
But are we also putting our time and energy into
teaching them the Bible? Giving them the life-changing, soul-nourishing words of Scripture is not only doable, it's an essential part of parenting kids for Jesus. And the good news is, studying God's Word as a family doesn't have to be difficult!
2 Timothy 2:15, ESV, says:
Do your best to present yourself to God as one approved,
a worker who has no need to be ashamed, rightly handling the word of truth.
Our job, as parents who love Jesus, is to help our kids become approved workers, unashamed and rightly handling the word of truth.
The good news? Teaching the Bible isn't hard. Your family can learn the Bible together.
…and you can!
A Crash Course in Teaching the Bible to Your Kids
Danika Cooley's book, Help Your Kids Learn and Love the Bible, will give you the tools and confidence to study the Bible as a family. It will help you identify and overcome your objections and fears, give you a crash course in what the Bible is all about and how to teach it, and provide the guidance you need to set up a family Bible study habit.
You will finish this book feeling encouraged and empowered to initiate and strengthen your child's relationship with the Lord through His Word.

Help Your Kids Learn and Love the Bible will equip you with everything you need to know to teach the Bible to your kids!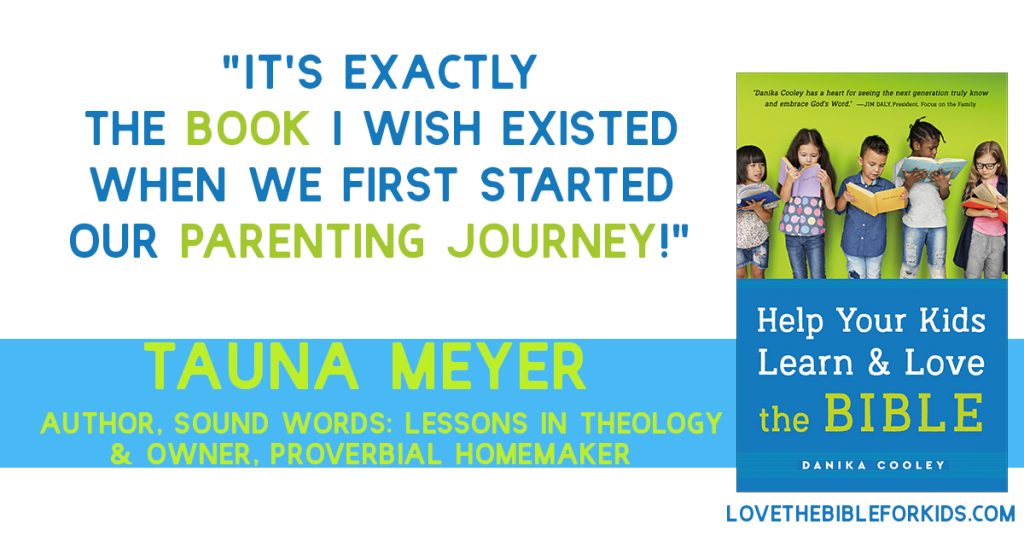 ---
More Thinking Kids Posts You'll Love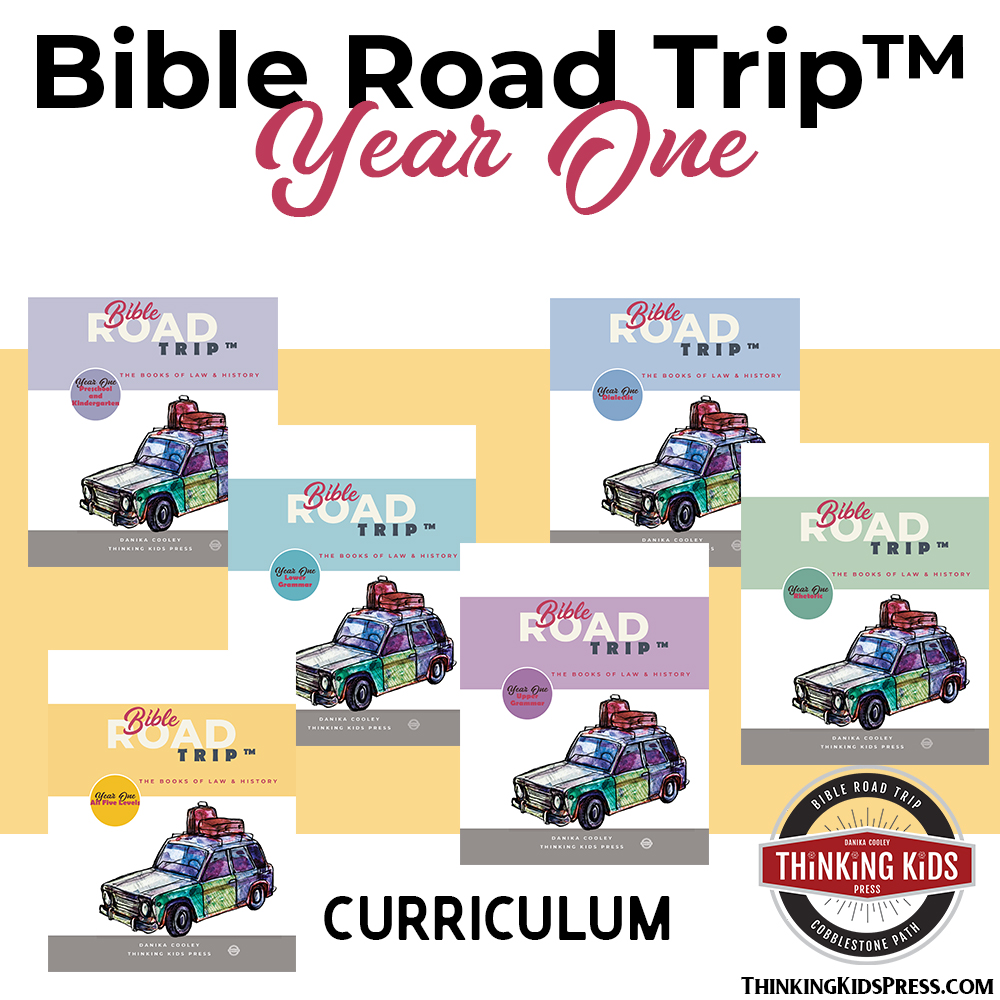 Bible Road Trip™ Three Year Curriculum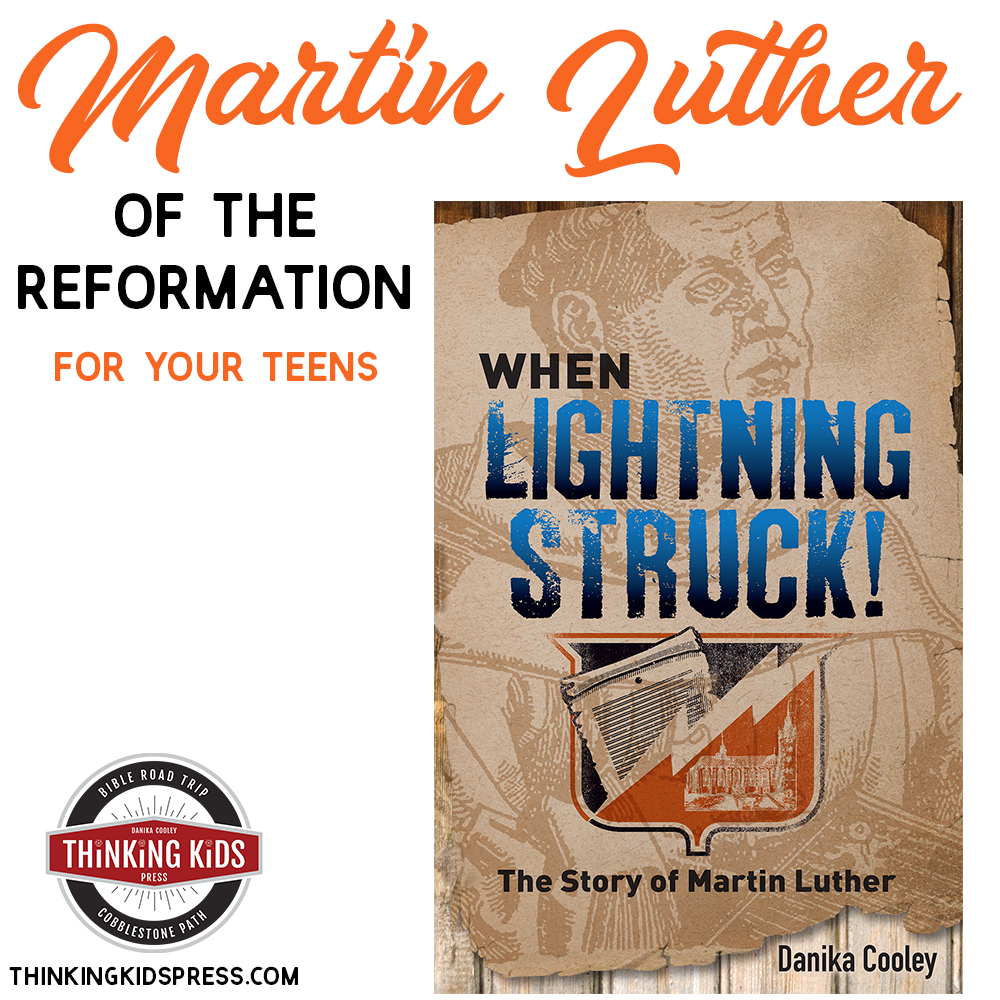 When Lightning Struck!: The Story of Martin Luther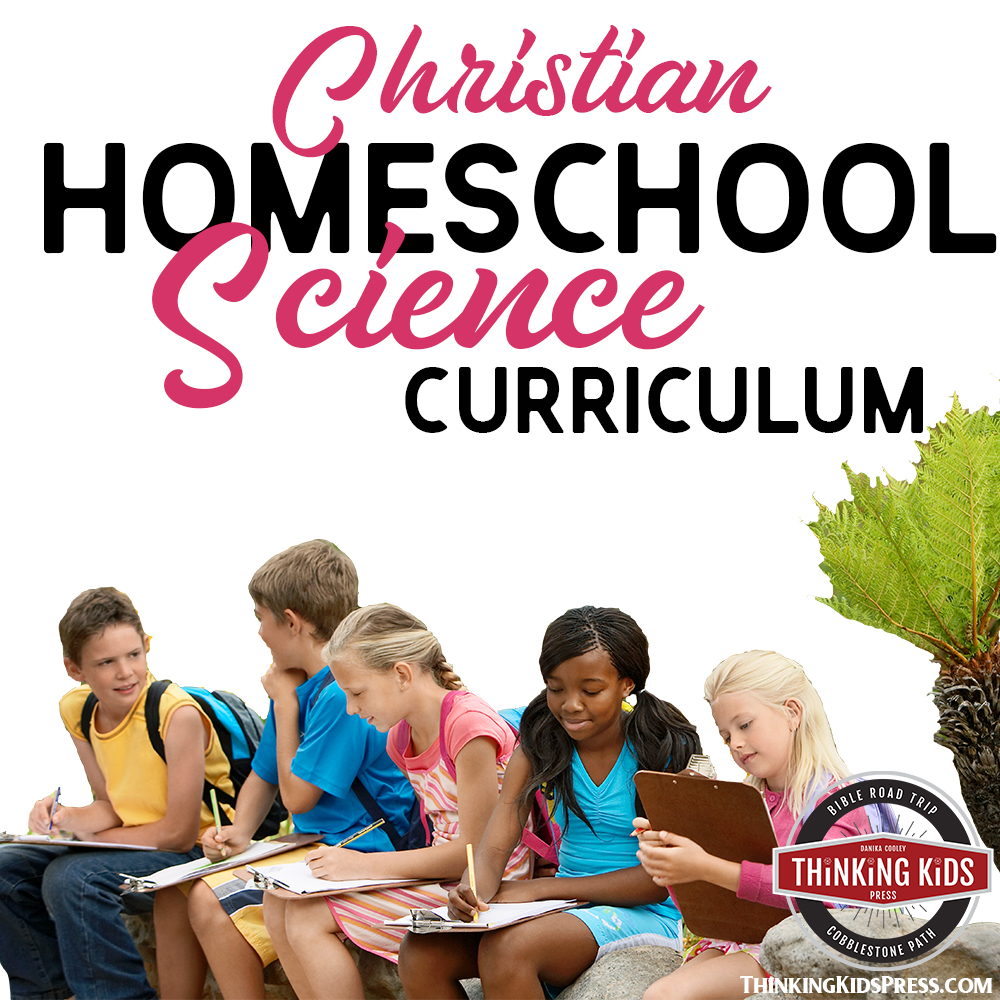 Christian Homeschool Science Curriculum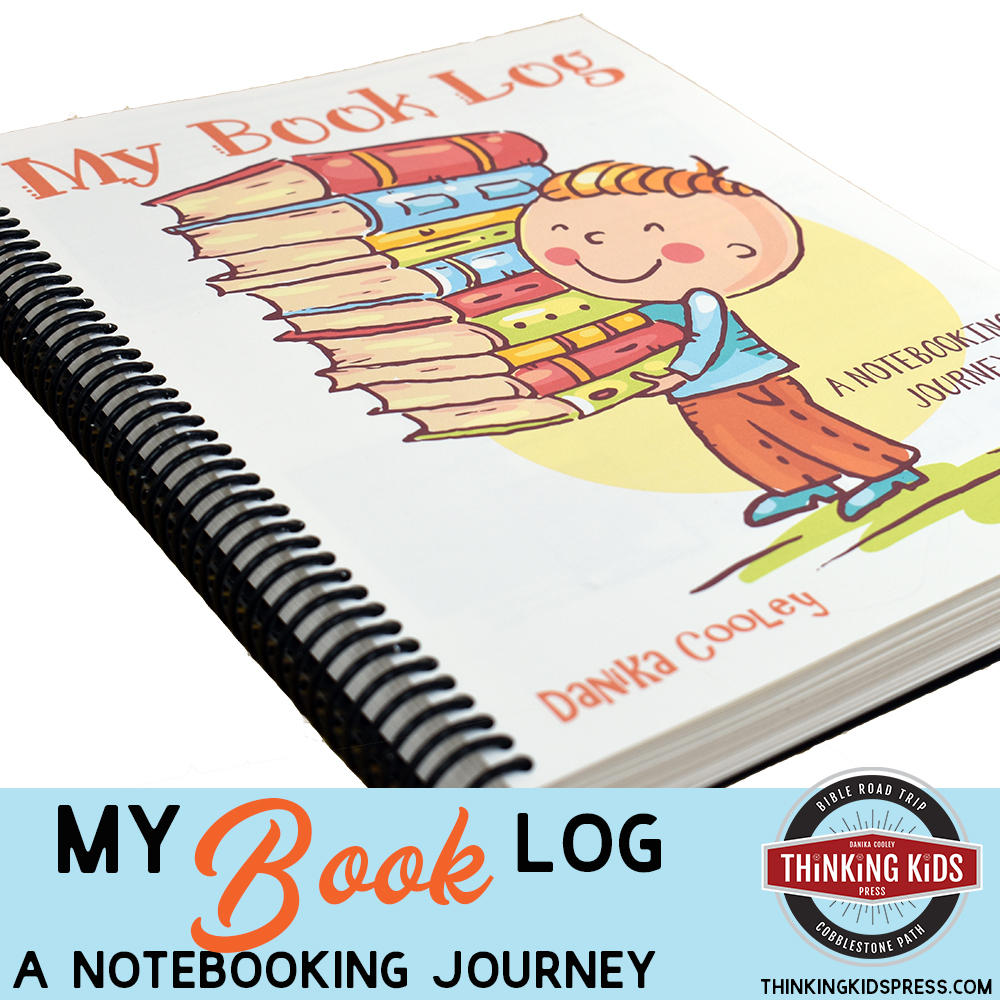 My Book Log: A Notebooking Journey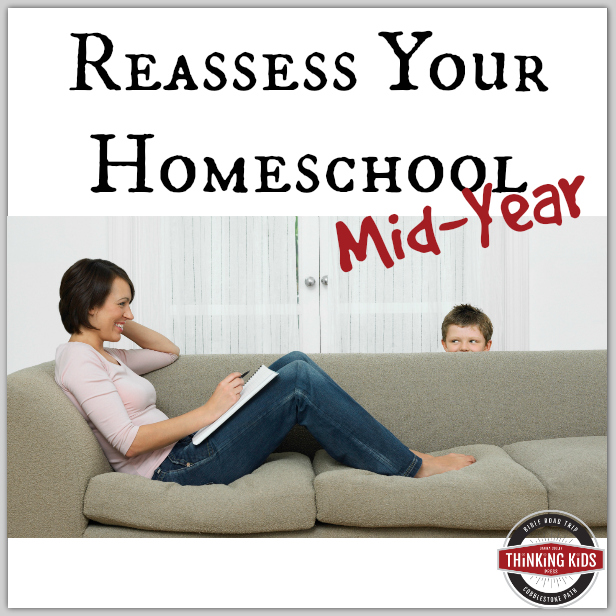 Reassess Your Homeschool Mid-Year
100+ Screen Free Activities for Homeschoolers
My Timeline Notebooking Journal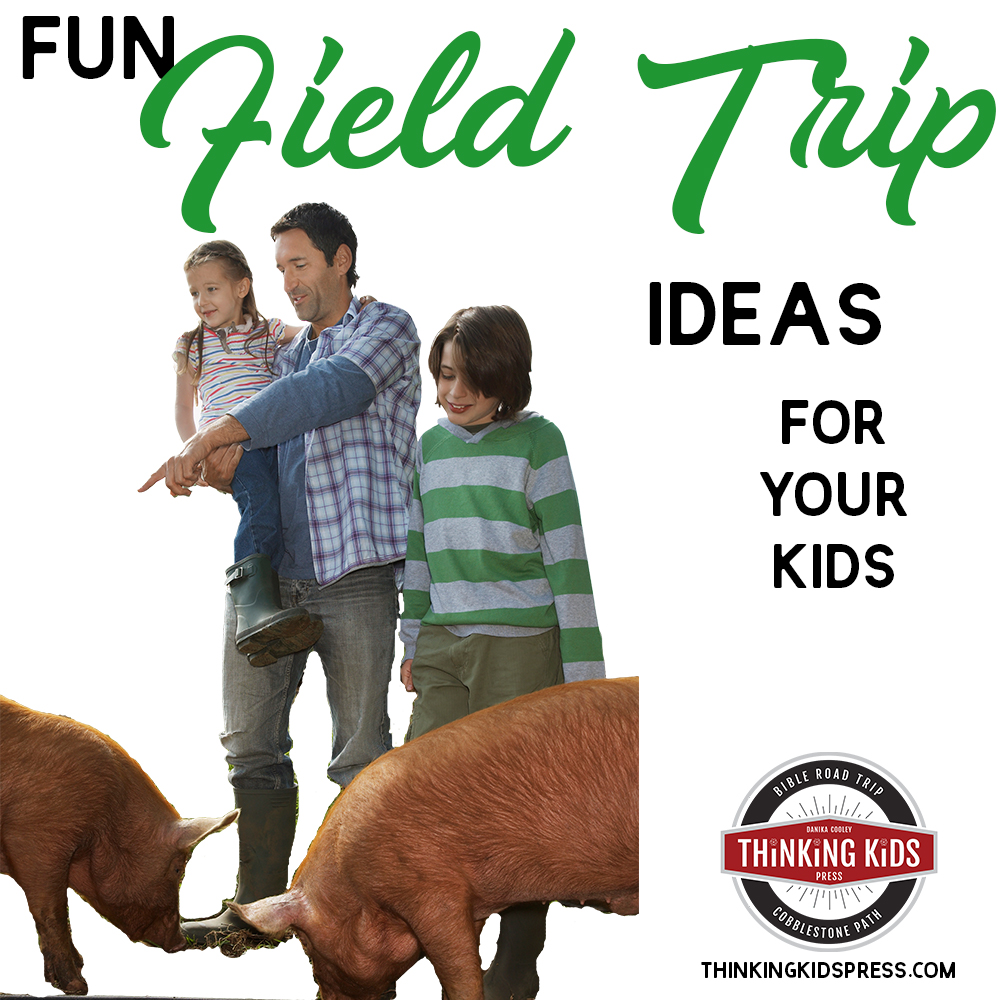 Fun Field Trip Ideas for Your Kids
Homeschool Through Chronic Illness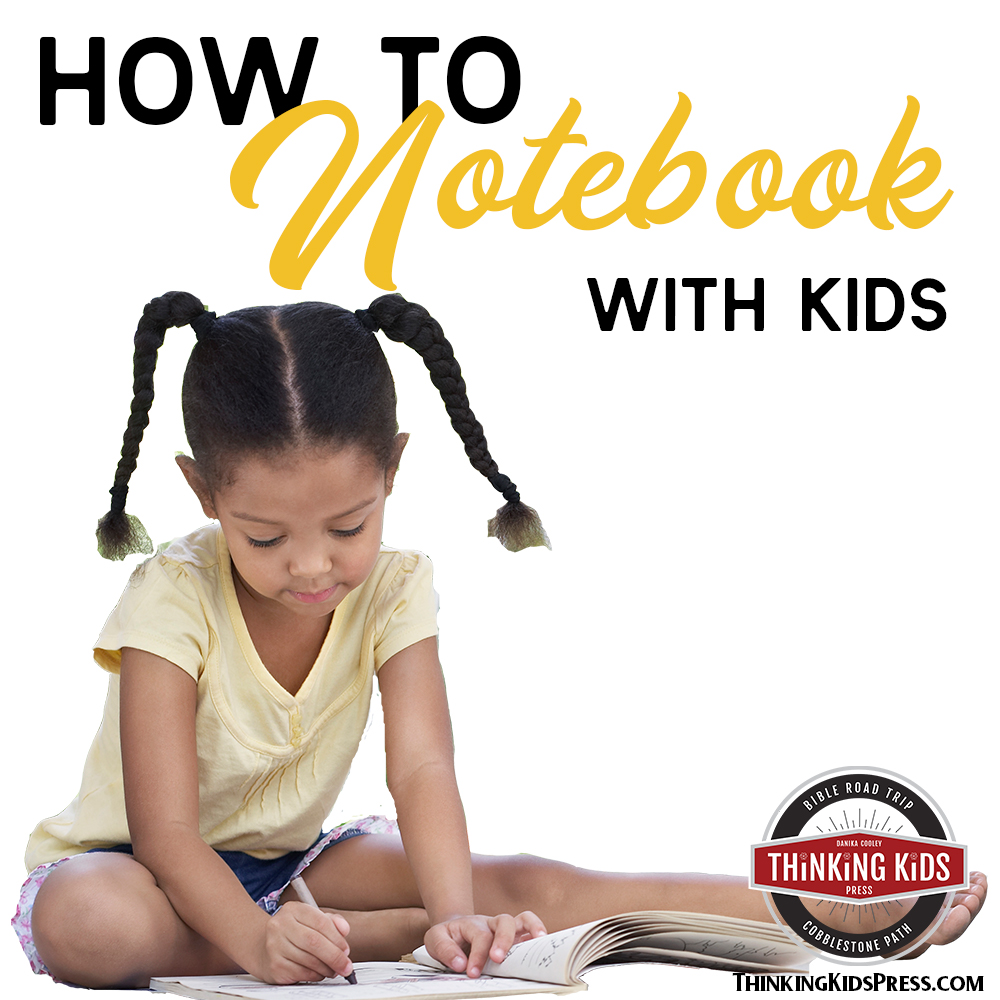 How to Notebook with Kids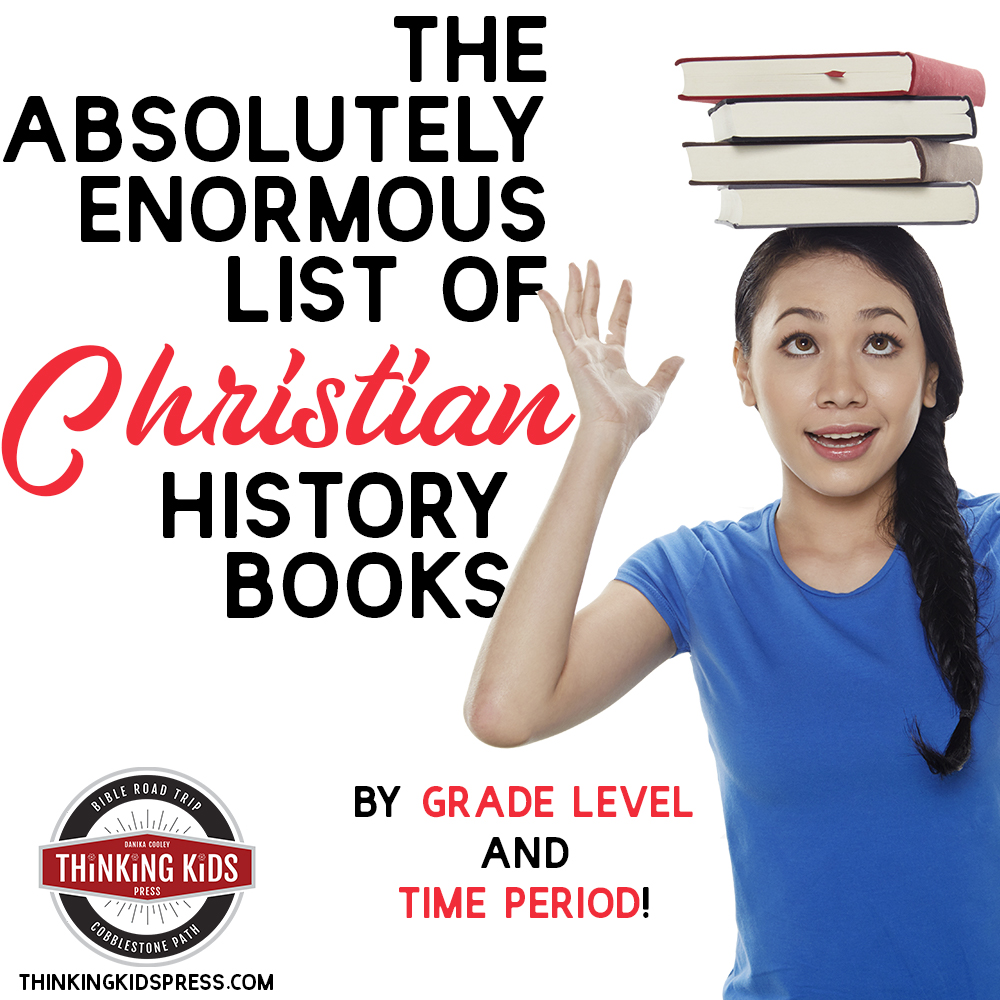 The Absolutely Enormous List of Christian History Books
---
Join the newsletter
Get the Family Prayer Box Project FREE!
Teach your children to pray with this fun project that includes 7 printable sets!