Looking for a Bible verse craft for your kids this fall? Check out this fun God is My Light craft with a verse that declares God is my light!
---
---
Do your kids ever feel afraid? I know mine do. When our kids really understand how strong, mighty, and powerful God is, and that he loves us they can feel secure in his care.
Teach Your Kids: "God is My Light and My Salvation"
Fall, especially, can be a time of darkness and concern for children. There are some scary decorations floating around, and they may wonder if they're truly safe.
This fun luminary craft highlights Psalm 27:1a, which (in both the ESV and the KJV) says:
The Lord is my light and my salvation; whom shall I fear?
Not only is this craft a fun nightlight (use battery-operated tea light candles), it is also a super cute decoration to set out while you're handing out candy! Incidentally, my very favorite tract is by Kevin DeYoung, based on his storybook The Biggest Story. I stick it in a sandwich bag with 3 or 4 fun-size candies.
Why is there an owl our God is my light craft? Well, owls traditionally stand for wisdom, and our wisdom comes from God's Word.
---

---
Teaching Points for Psalm 27:1a
There are a number of things you'll want to emphasize for your kids as you work on their Bible craft with them, like:
Wisdom is found in God's Word. Psalm 111:10 (ESV) says: "The fear of the 

Lord

 is the beginning of wisdom; all those who practice it have a good understanding. His praise endures forever!"
Psalms is a book of wisdom. God inspired the writing of the psalms through a number of authors so we can learn to be wise. (Wise like an owl!)
God is our light. 1 John 1:5 (ESV) tells us: "This is the message we have heard from him and proclaim to you, that God is light, and in him is no darkness at all."
God shines light on us. Psalm 118:27 (ESV) says: "The 

Lord

is God,

and he has made his light to shine upon us."

God lights our path. Psalm 119:105 (ESV) teaches: "

Your word is a lamp to my feet

and a light to my path."

God is our salvation. We are saved from our sins by Jesus' sacrifice on the cross. 1 John 1:7-9 (ESV) tells us: "

But if we walk in the light, as he is in the light, we have fellowship with one another, and the blood of Jesus his Son cleanses us from all sin.

If we say we have no sin, we deceive ourselves, and the truth is not in us.

If we confess our sins, he is faithful and just to forgive us our sins and to cleanse us from all unrighteousness."

When we know that God is our light, and that our salvation is in him, we don't need to fear! In Isaiah 50:10, God says through his prophet Isaiah (ESV): "Who among you fears the 

Lord




 

and obeys the voice of his servant?

Let him who walks in darkness

and has no light

trust in the name of the 

Lord

and rely on his God." If we are far from God, we just have to call on the name of Jesus, confess Jesus is Lord, and trust him for salvation. We are saved and God enables us to confess our sins! (Want more help teaching the gospel to your kids? Grab this free poster and verse cards here.)
---
God is My Light Craft
Check out this fun video of the God is My Light craft!
---
Tips for Making Fall Bible Crafts with Kids
Doing art projects with kids can be a challenge. For that reason, many parents forgo this valuable time altogether. As an art major and a parent who has done frequent art projects with my four children, I have a few suggestions for you.
Cover your space. Use painting drop cloths and plastic to keep your furniture and flooring protected.
Cover your kids. Grab a couple of your old T-shirts and throw them over your kids, buy them painting aprons, or designate clothes specifically for crafting.
Do the prep work in advance. Do as much prep work for a project as you can before you get the kids involved. Not everything on the page needs to be their work. It's OK to help.
Schedule several short sessions for one project. Children need several days to be able to create larger projects. Art is time-consuming and requires energy.
Encourage your kids. Children are likely to be frustrated by the disconnect in the artwork they envision and the art they actually create. Remind your kids that they improve every time they create, and tell them how much you love their work (even if you don't know what it is!). Also, stick figures are fabulous.
Operate the hot glue gun and X-ACTO knife. Hot glue burns are terrible and X-ACTO knives are razor sharp. Until your kids are old enough to cook, I'd advise you do the hot gluing and razor cutting. For this project, you may want to pre-cut the owl.
---
Fall Bible Craft for Kids Printable
You can get your free Bible craft instructions, Bible lesson, lamp template, and Bible verse frames (ESV and KJV) in the store!

Printing your verse frames:
Sometimes readers are concerned about using colored ink. If this is the case for you, there should be a setting on your printer that allows you to print in black and white. Printing in grayscale will still use some color, but it will come out prettier than black and white
I recommend printing on white cardstock so the cards will be more durable and the back won't show through on the front. This is my very favorite cardstock: Neenah Premium Cardstock.
You'll need to cut them out and glue them onto toothpicks. You can choose the black and white flags for your kids to color in, or the already colorful set.
---
Your 8-11 year olds will love these books about the Reformation time period!
---
Supplies Needed to Make Your God is My Light Craft
You'll need a few supplies to make your project. You may have a few of these items already. If not, these are all fairly inexpensive and will serve you well for multiple projects.
Black Cardstock Paper

Yellow Tissue Paper

Scotch Precision Ultra Edge Scissors

Elmer's Liquid School Glue

X-ACTO Craft Tool

Pentel Twist-Erase Pencils

Flameless Tea Light Candles

Black Cardstock
Yellow Tissue Paper
Scissors
Glue
X-ACTO Knife
Pencil
Electric Votive Candle
---
Creating the Fall Bible Craft for Your Kids
Here are the steps for your fall Bible craft assembly:
---
1) Print Your God is My Light Craft Template and Bible Verse Frame.
Cut out the rectangular template for your lamp. Be sure to cut only the outside edges–the inner vertical lines are for folds. Choose the version of Bible verse frame you want to use and cut out the verse on the outside of the frame.
---
2) Fold a Black Piece of Cardstock.
Lay your lamp template over a black piece of cardstock and trace it with a pencil. Cut around the edges so the sizes match, then fold your cardstock as shown above on the inner vertical lines.
---
3) Cut Out Your Owl.
First, use and X-ACTO knife (you'll want to do this for younger kids!) to cut out the pieces of the owl on the template. Next, lay your template over your lamp and trace the outline of the owl with a pencil.
Last, use your X-ACTO knife to cut out the owl shape on your lamp as shown.
---
4) Add the Tissue Paper.
Cut a piece of yellow tissue paper that is large enough to cover the owl. Glue it to the back of the lamp so the yellow shows through.
---
5) Form Your Lamp.
Fold your God is My Light lamp along the creases you've already made and glue the flap to the rectangle on the other side to create a triangle.
---
6) Glue the Bible Verse Frame to Your Craft.
Glue your Bible verse frame to your lamp below the owl as shown. Put an electric votive candle in the bottom and display!
Talk to your kids about how God is their light and salvation and they have no reason to fear!
---
Excellent Picture Books about the Psalms
Psalms for My Day: A Child's Praise Devotional

WonderFull: Ancient Psalms Ever New

Tiny Truths Wonder and Wisdom: Everyday Reminders from Psalms and Proverbs

---

Christian Biographies for Kids | Christian History for Kids | Theology for Kids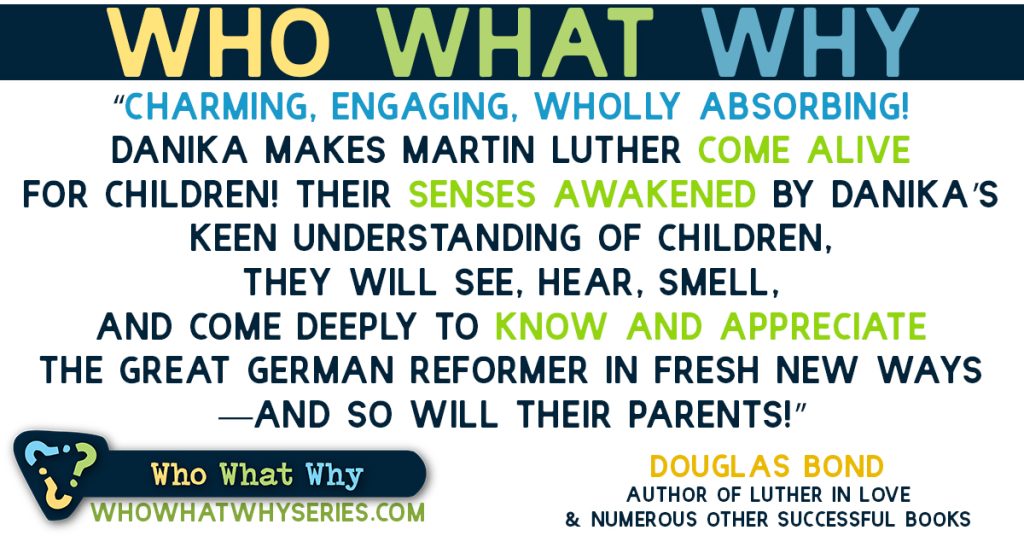 "As for the saints in the land, they are the excellent ones, in whom is all my delight." – Psalm 16:3, ESV  
Christian History Matters for Our Kids.
History matters. Now, more than ever, we see how important it is for our children to know and understand history and the Bible.
Here's why:
God is the sovereign ruler of all things. It's important for our kids to see his hand in the history of nations and in the lives of both peasants and kings. 

Christian history is the story of our family history. Our kids get to see how people who love Jesus follow him.

Understanding history can help our kids learn historic and biblical theology. They learn what the Bible says and what that means for us. They also see when the study of Scripture has taken important turns that have changed the Church.   

Reading Christian biographies and history can be a wonderful way for kids to think outside their own time and culture. God's Church spans centuries and includes people from every nation.    

Christian biographies help kids consider their own faith, walk with Jesus, and the impact their witness may one day have on others–and on history. 
Elementary-aged kids need middle grade resources that are fun, a little sassy, and that teach valuable lessons. 

The Who What Why Series is the perfect resource to teach your kids about history, while helping them apply biblical truths to their lives today.
---
More Thinking Kids Posts You'll Love!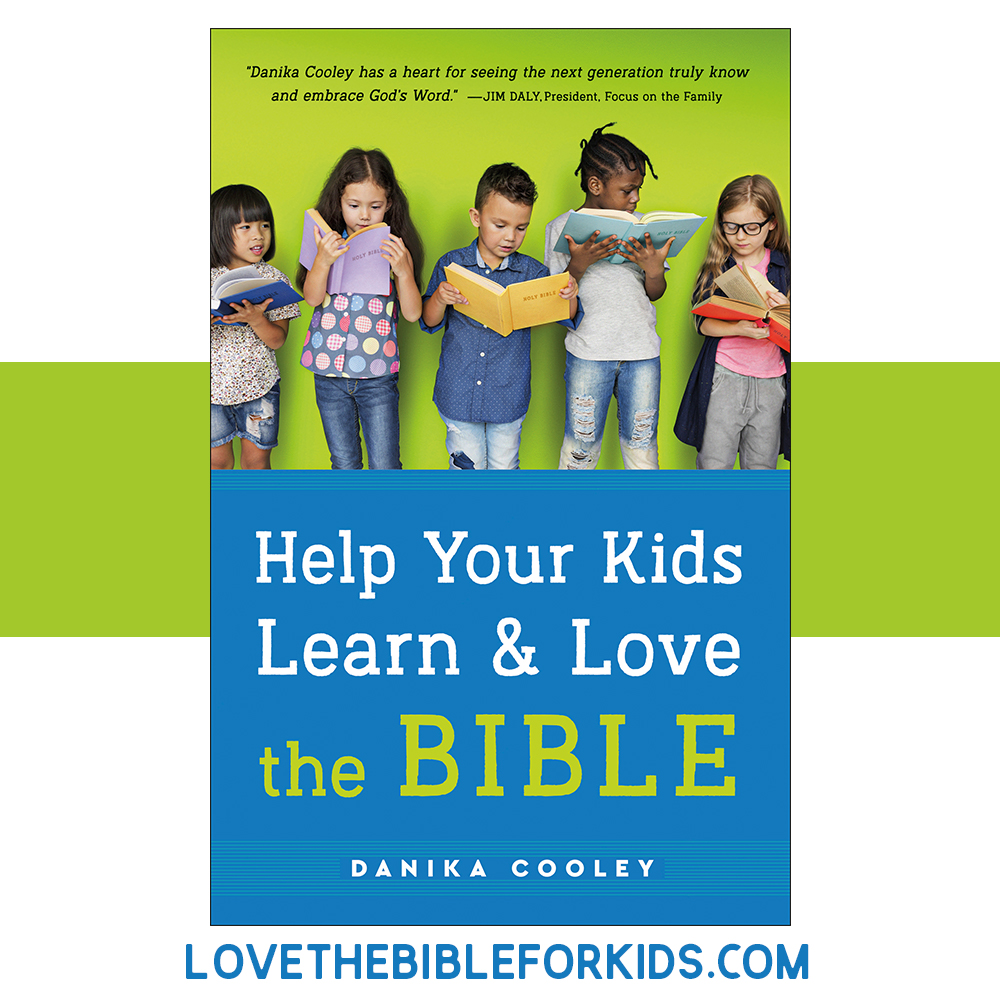 Help Your Kids Learn and Love the Bible
Who What Why Christian History Series
Wonderfully Made: God's Story of Life from Conception to Birth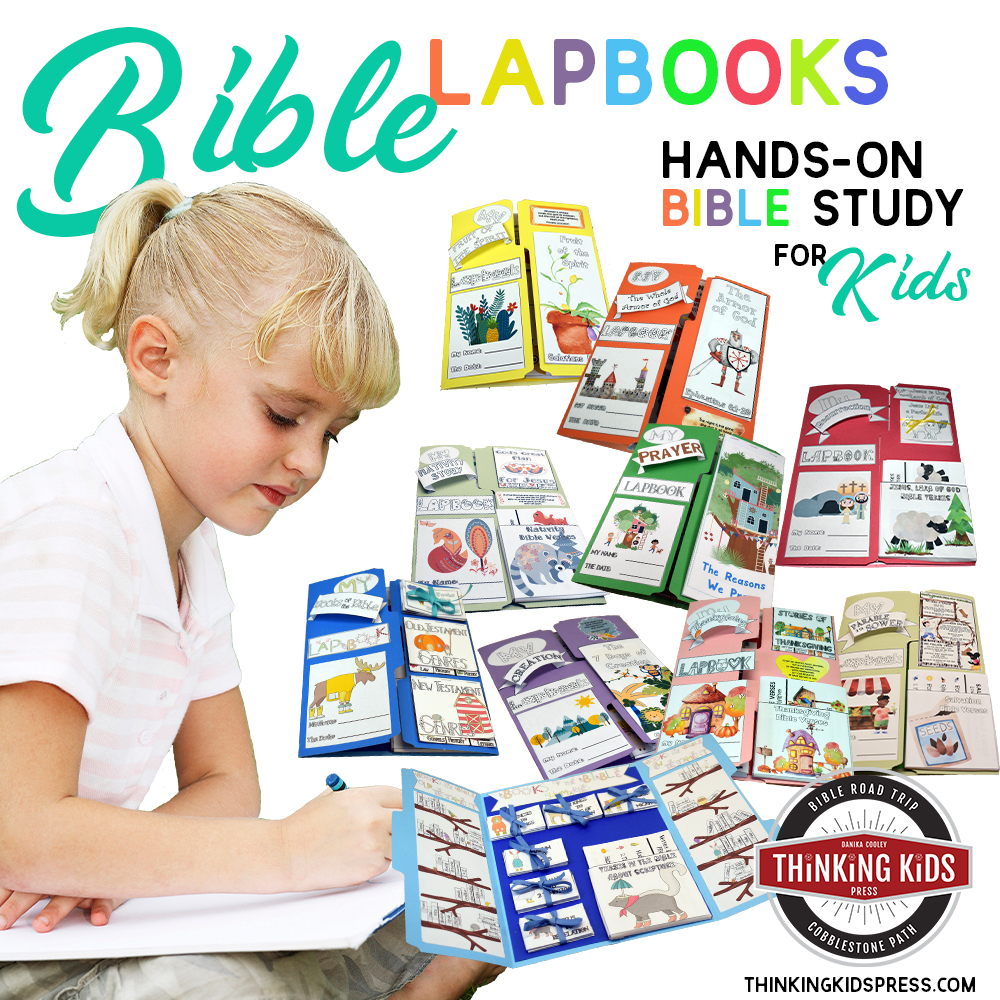 Bible Lapbooks | Hands-On Bible Study for Kids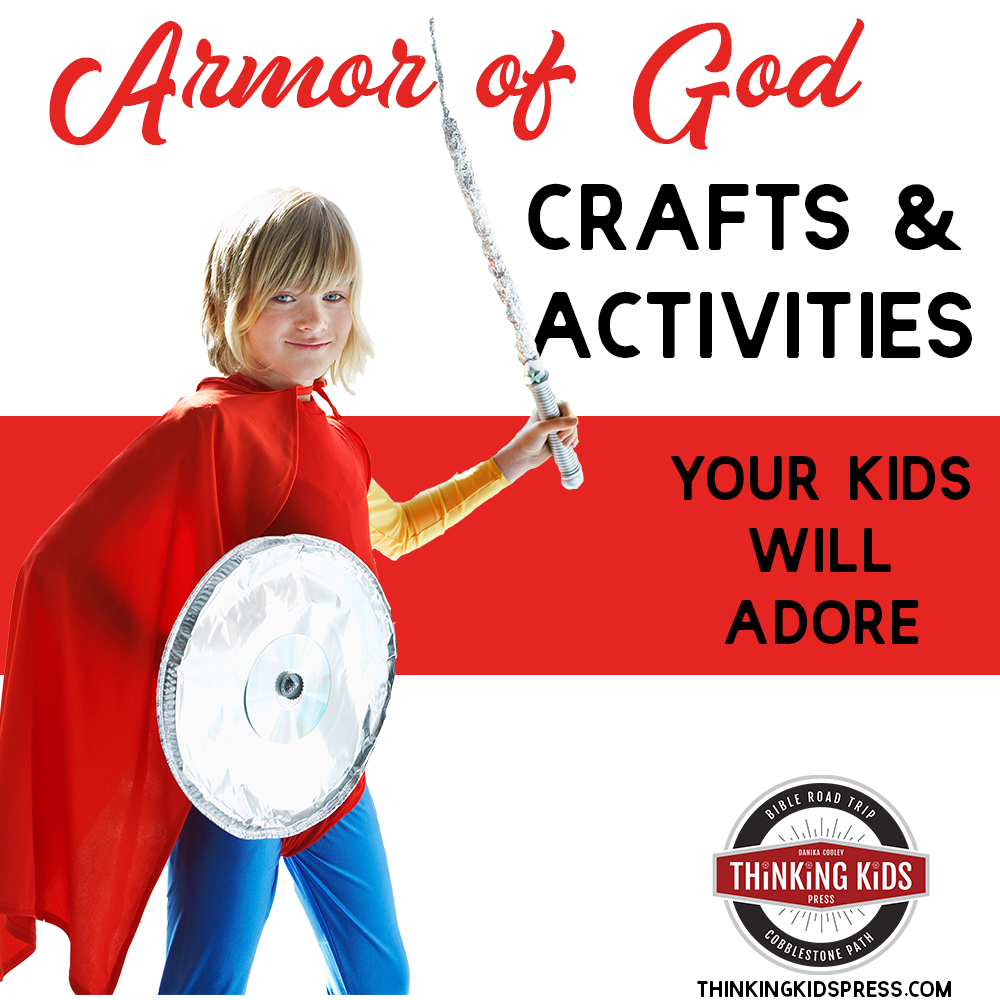 Armor of God Crafts and Activities
Journey Through the Bible | FREE Printable Reading Chart for Kids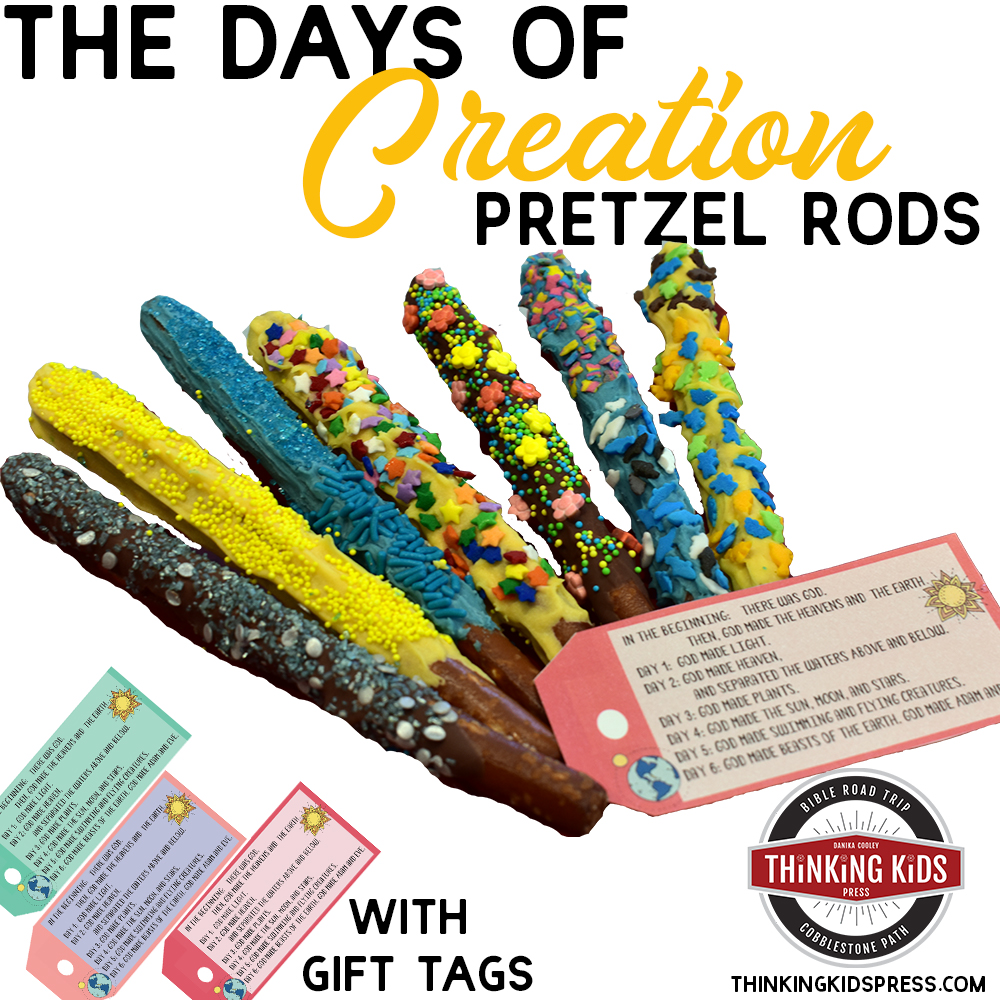 The Days of Creation Chocolate Covered Pretzel Rods
Rainbow Bible Crafts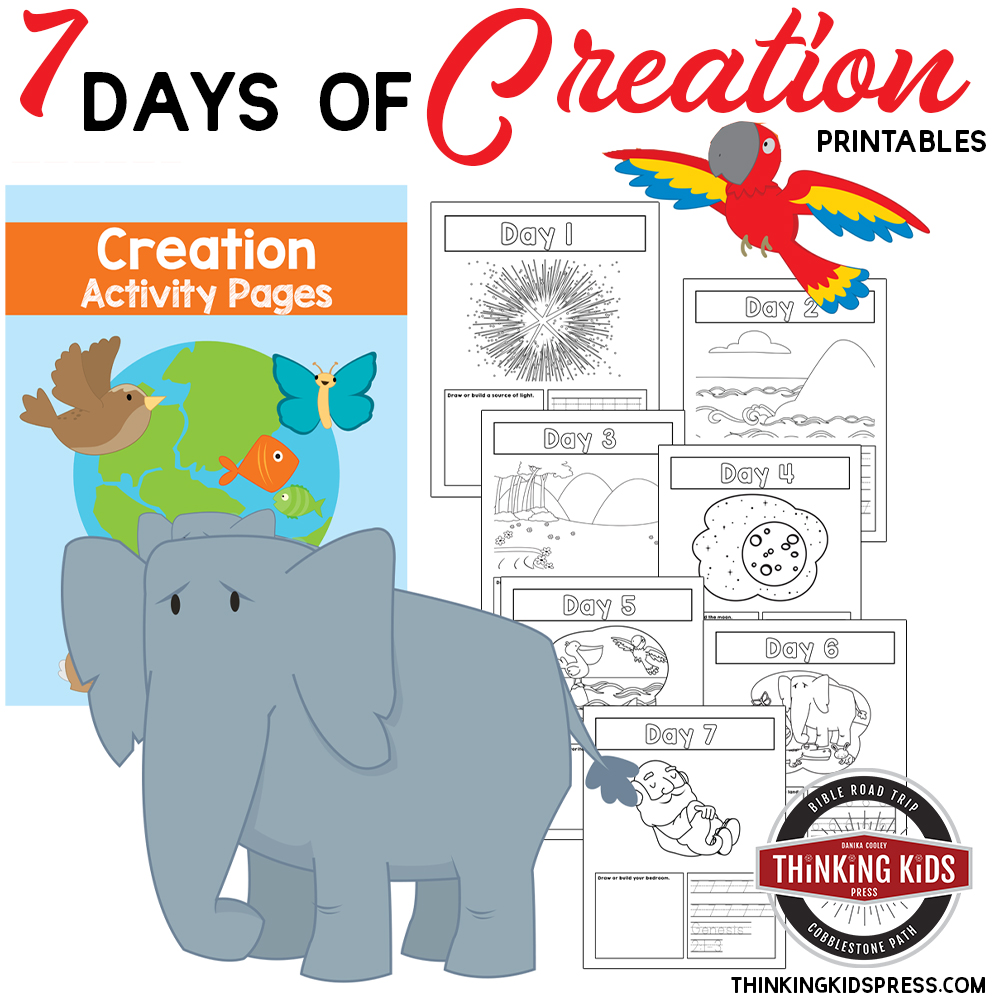 7 Days of Creation | Color Number Printables
Creation Crafts and Activities
Five Things That Occur When I Complain About My Kids
Bible Activities Kids Remember for a Lifetime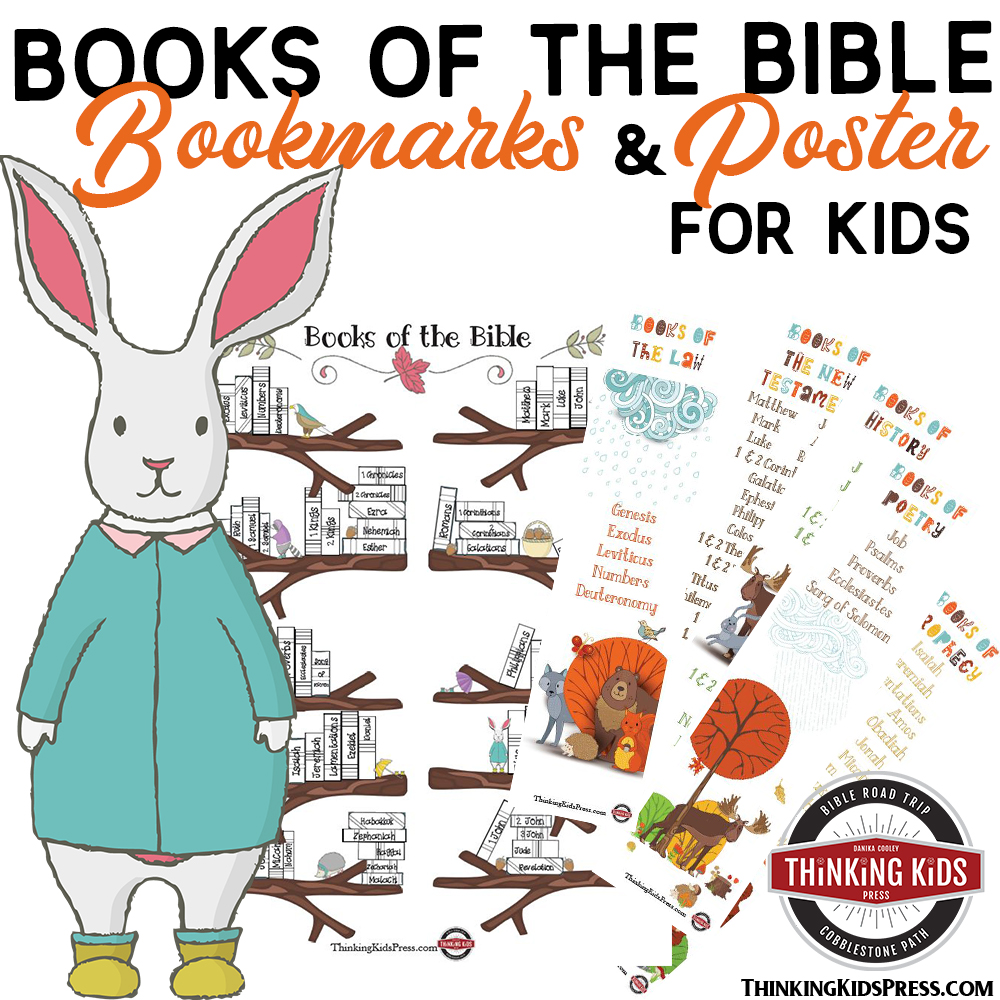 Books of the Bible Bookmarks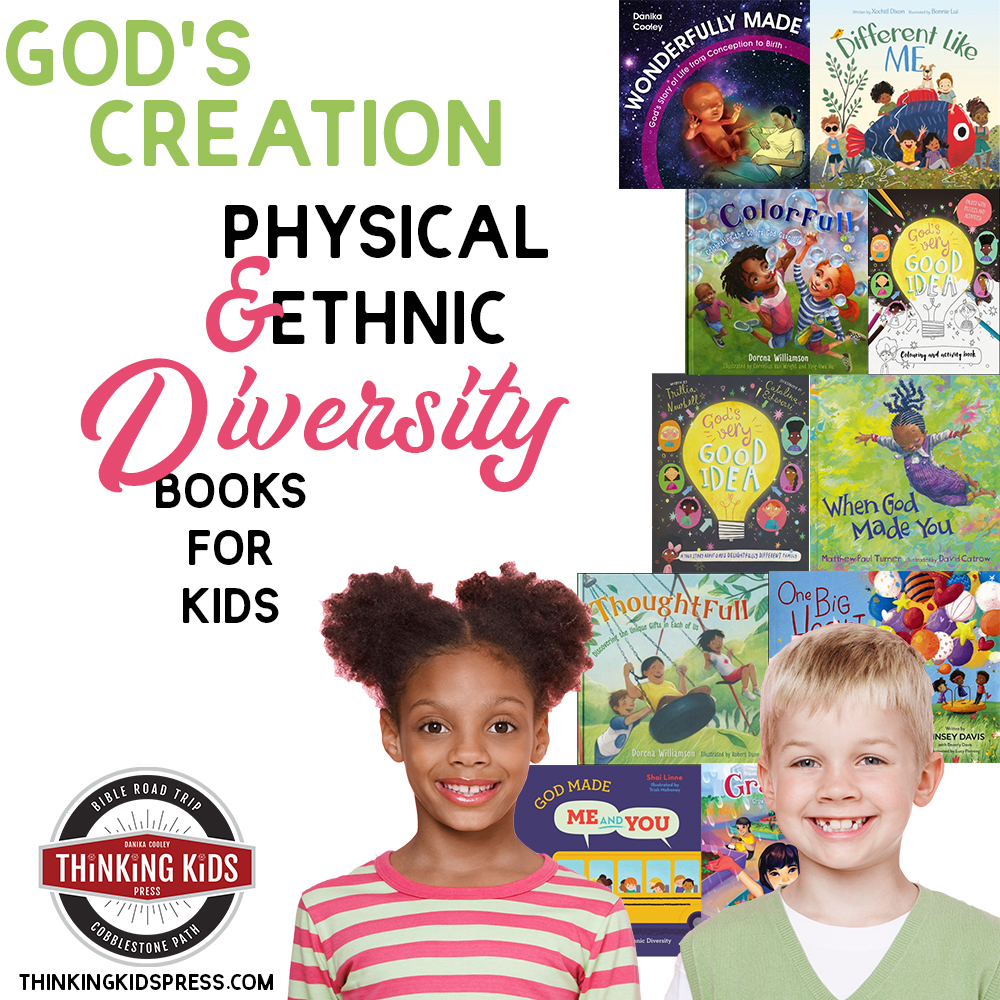 God's Creation | Physical & Ethnic Diversity Books for Kids
As for Me and My House Joshua 24:15 Craft
FREE Gospel Bible Verses Poster and Cards
The Parable of the Sower Craft
Fall Cupcakes with Harvest Bible Verse Flags
The Parable of the Sower Bible Lesson Lapbook
Printable Thanksgiving Bible Verse Calendar | 30 Days of Thankfulness for your Kids!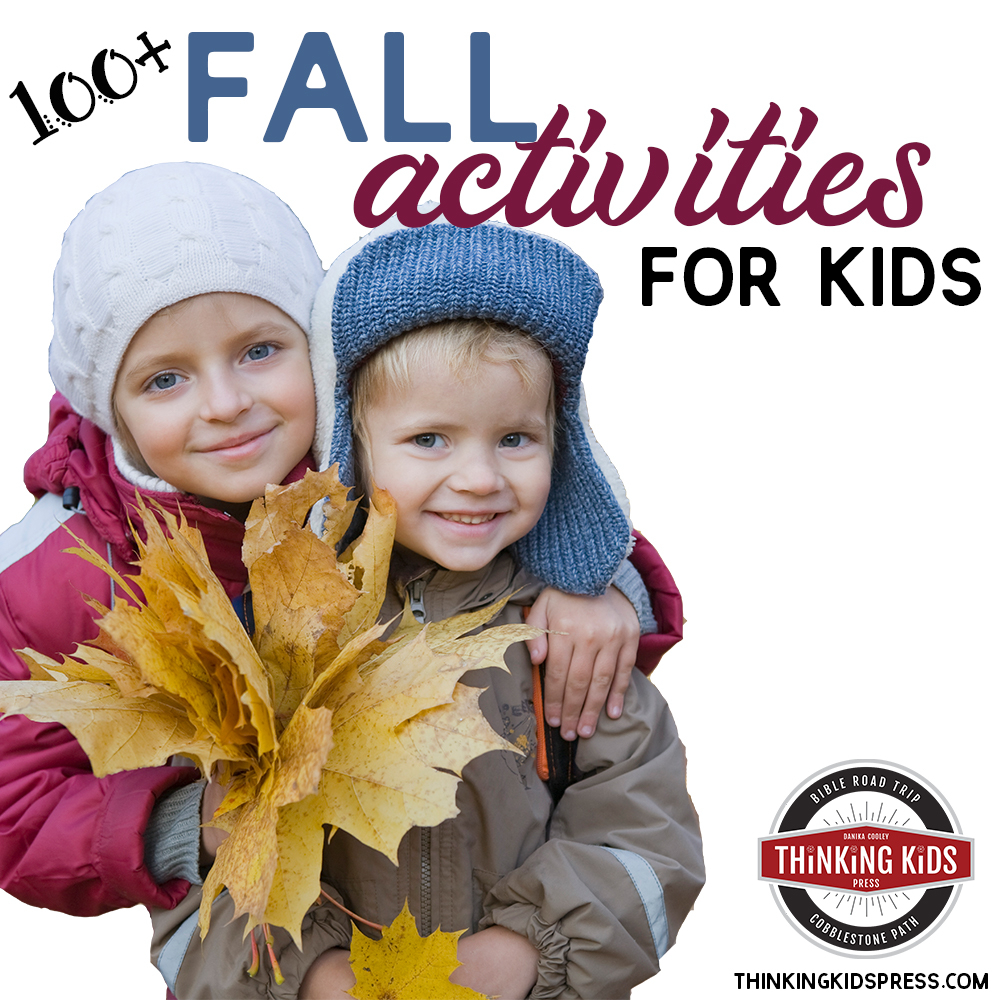 100+ Fall Activities for Kids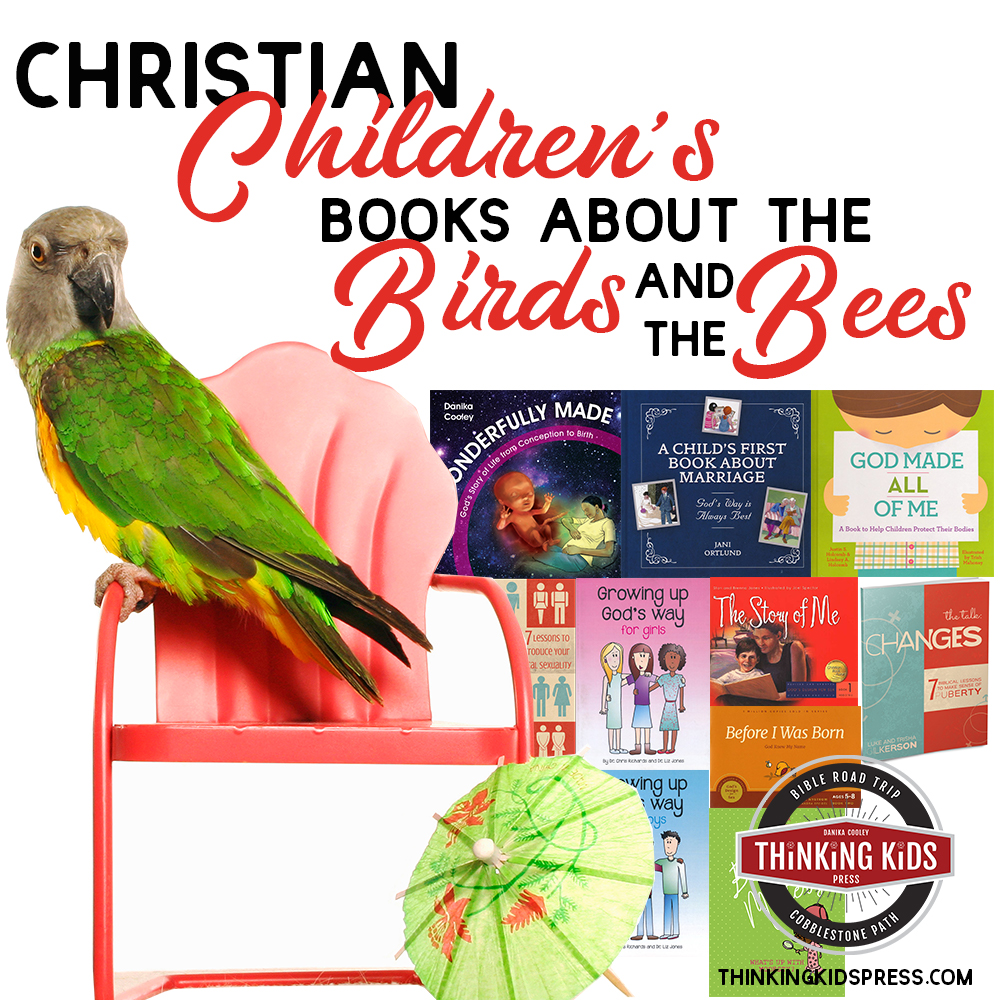 Christian Children's Books about the Birds and the Bees
God is My Light Craft | A Fall Bible Craft for Your Kids
Thanksgiving Banner with Printable Thanksgiving Devotions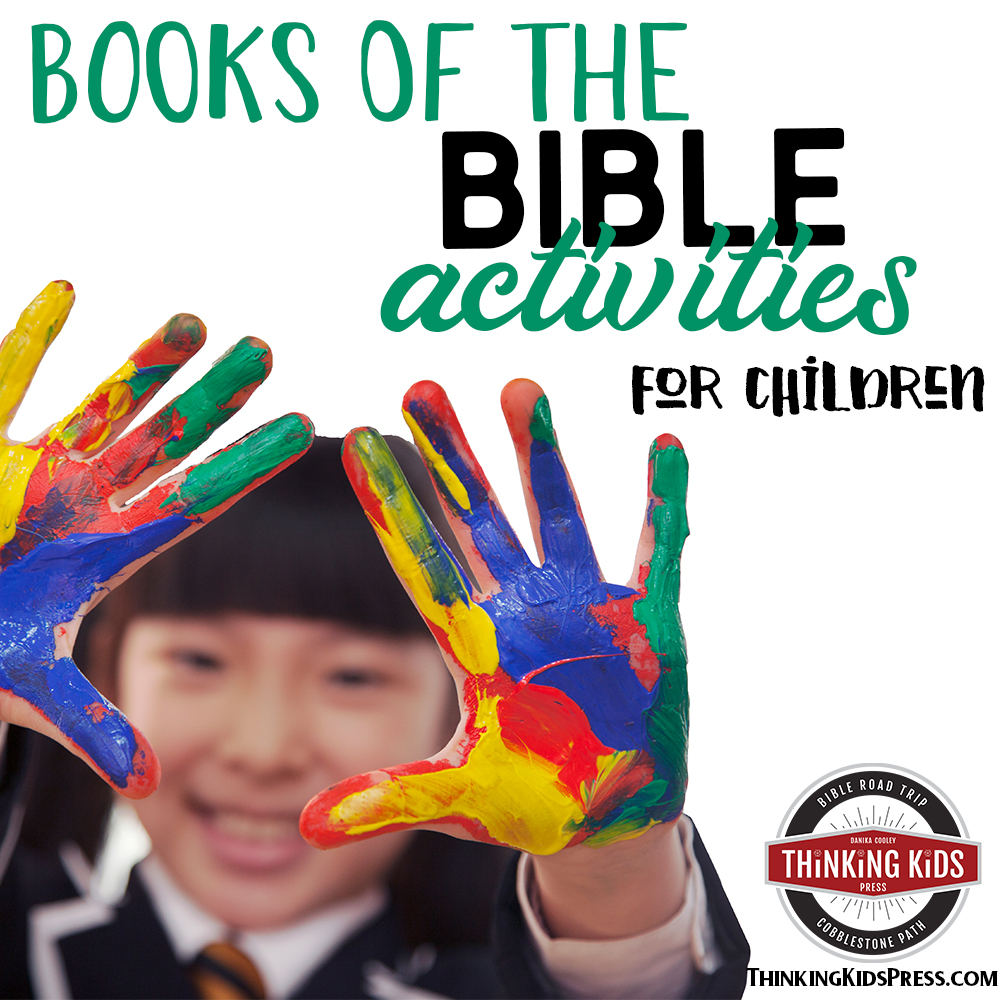 Books of the Bible Activities
---
Join the newsletter
Get the Family Prayer Box Project FREE!
Teach your children to pray with this fun project that includes 7 printable sets!