Want to help your kids give thanks with Thanksgiving devotions? This Thanksgiving Banner Printable has Thanksgiving Bible verses!
---
---
Do your kids think Thanksgiving is all about turkey and pumpkin pie?
We do love to gather together with those we love and eat great food while we express our gratefulness, but thanksgiving is actually commanded by our good and gracious God in Scripture.
Psalm 107:21-22, ESV, says:
Let them thank the Lord for his steadfast love,
    for his wondrous works to the children of man!
And let them offer sacrifices of thanksgiving,
    and tell of his deeds in songs of joy!
The Bible gives us many things to be thankful for. For example, we can thank God for:
Salvation
God's Name
Creation
Jesus
Family
God's Love
---

---
Printable Thanksgiving Devotions and Thanksgiving Bible Verses
This fun printable Thanksgiving banner is perfect for decorating, and you'll find short daily Thanksgiving devotions for your family on the back of each printable flag.
The banner can be used any time of the year, but it's perfect to use as a Thanksgiving banner. AND it's available in both ESV and KJV!
---
Teach your kids to be thankful straight from Scripture with Thanksgiving Bible verses for kids on this free devotional calendar!
---
Thanksgiving Banner Printable
Each of the 24 daily Thanksgiving devotions on your Thanksgiving banner printable includes:
A Thanksgiving statement
A Thanksgiving Bible verse (in ESV or KJV)
A short Thanksgiving devotion for your kids
Adorable graphics
The banner is fun to put together and display. Check out this quick video:
---
Thanksgiving Banner Printable
Purchase the Thanksgiving Banner printable in the Thinking Kids Press Store.

I often get asked
how to print Thinking Kids resources
. Here's my very best advice. Take it and adapt it for your own good uses.
Print these duplex (double-sided) and have them flip on the long side.
I recommend printing on white cardstock so the banners will be more durable and they'll stand up. This is my very favorite cardstock: Neenah Premium Cardstock.
You'll need to cut the banners out so you can glue them onto your ribbon. I cut around them, leaving a small white margin. I don't suggest trying to cut on the line.
---
Get the Thanksgiving Bible Study Bundle and save!
---
Supplies Needed to Make Your Thanksgiving Banner
You'll need a few supplies to make your Thanksgiving banner. You may have a few of these items already. If not, these are all fairly inexpensive and will serve you well for multiple projects. Make sure you get ribbon that's 1/4 or 1/2 inch wide! I used 5/8″ inch wide ribbon, and it was just a little too wide to fold into the banner.
Hot Glue Gun with 25pcs Glue Sticks

Neenah Bright White Card Stock, 65lb

Scotch Precision Ultra Edge Titanium Scissors

2 Roll 1/2 Inch Wide Wire Edge Ribbon

You'll need:
1/4 – 1/2″ ribbon (12 feet)
Hot glue gun and a glue stick
White cardstock
A scissors
---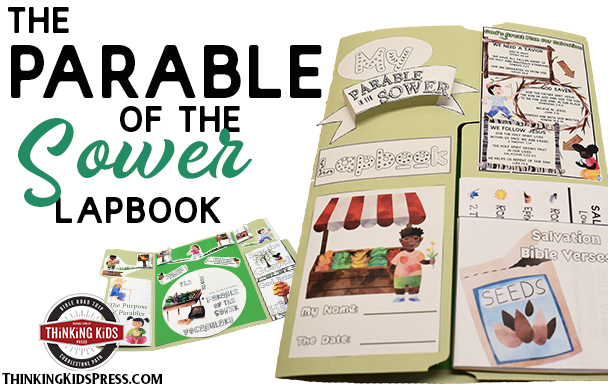 ---
Assembling Thanksgiving Banner
1) Print Your Thanksgiving Banner Flags and Cut Them Out
Print your
Thanksgiving banner flags
on
white cardstock
.
This is a double-sided printable, so you'll want to print it duplex with the fold on the long side.
Note: You'll want to cut out all of your labels in advance. Your older kids can help with this task. If you need more labels, you can just print extra sheets.
---
2) Fold Your Flags with Thanksgiving Devotions
Each Thanksgiving devotion printable flag has a dotted line across the top. Fold the banner on the dotted line away from the decorative side toward the side that has the Thanksgiving devotion for your kids. Do this with each of your 24 banners.
You'll end up with 24 Thanksgiving flags. Now you're ready to make your Thanksgiving banner!
---
3) Measure and Cut Your Ribbon
You'll need 4 yards of ribbon. Add another yard if you want to tie a bow on each side or to have a long tail.
Fold your ribbon in half and tie a small loop so you can attach it to your wall or mantle. Fold each half in half again (subtracting your end trails and bow (if you added ribbon for that). Make a small loop at each quarter length point and at each end. At this point your ribbon will be divided into four equal sections with a decorative tail on each end.
I used small hooks to attach our banner to the mantle through the small loops I tied.
---
4) Lay Out Your Thanksgiving Banner Flags
Your ribbon has been divided into four equal sections. Each section will have six Thanksgiving banner flags. Lay out the first 6 flags as shown below and space them evenly. You don't need to measure the space between flags–you can eyeball it.
---
5) Glue Your Thanksgiving Banner Flags to Your Ribbon
You will use a hot glue gun to attach your flags to your ribbon. This is a job for you, the adult, as the hot glue is really hot! I used a craft stick to push down the flaps over the glue–it worked  well, so you can do that if you'd like.
I found the process worked best when I glued the ribbon to the cardstock under the flap, then glued the flap over the ribbon onto the cardstock beneath.
Note: I'm using 5/8-inch wide ribbon in this picture. Use 1/4 to 1/2-inch wide wire edge ribbon. Again, be careful gluing your banners to the ribbon.
---
Display Your Thanksgiving Banner with the Thanksgiving Devotions Facing In
Take a picture of your Thanksgiving banner and share it on social media with the hashtag #BibleRoadTrip. You can tag me as well! I'd love to reshare it. I'm on Pinterest, Facebook, Twitter, and Instagram.
Turn over one banner a day to reveal that day's Scripture reading and Thanksgiving devotion. Have your kids help you locate the devotional Scriptures in the Bible. Take turns reading a sentence each and discuss what you learned about Jesus that day!
---
More Thinking Kids Posts You'll Love!
---
Join the newsletter
Get the Family Prayer Box Project FREE!
Teach your children to pray with this fun project that includes 7 printable sets!