Reading the story of Noah and the ark? Construct this fun Noah's ark craft with your kids — modeled after the 1846 painting by Edward Hicks!
---
Every story in the Bible is important.
For our kids, the story of Noah and the ark is a great way to talk about how God feels about sin, the punishment for sin, and God's amazing grace and mercy to those he saves.
Was Noah's ark a historical story?
Yes! God's inspired, inerrant, infallible Word tells the story about Noah and his family in Genesis. His story is also treated as history by other authors in the Bible.
---

---
Noah and the Ark
The biblical story of Noah's Ark is found in Genesis 6:9-9:17. While it's a little long for young kids to digest in one setting, I suggest reading it over a few days. You can even do a little bit of this craft each day as you read!
Talk about:
Why did God flood the earth?
How serious is our sin? What is the punishment for sin?
Did God save Noah and his family because Noah was a "good" man, or because Noah believed in God and repented of his sins?
How did God care for Noah, his family, and the animals?
What is God's great plan for salvation? (Grab your free gospel poster with Bible verse cards here.)
The story of Noah's Ark is a wonderful illustration of how God shows grace and mercy to those who repent and believe in Jesus, confessing Jesus with their mouths. Likewise, it is a graphic example of the punishment for sinning against God.
Ok! Let's make a Noah's ark craft.
---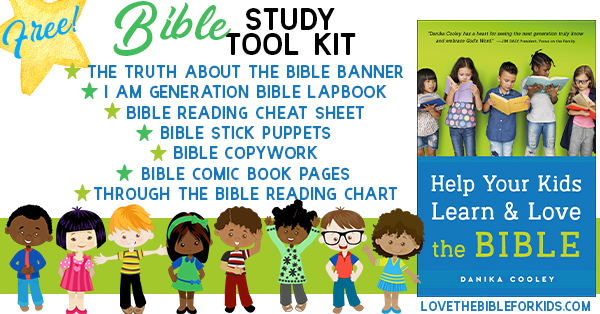 ---
Noah's Ark Craft for Kids
Check out this fun video of the Noah's Ark craft!
---
Noah's Ark Craft Supplies
You'll need a few supplies to make your Noah's ark craft:
Cardstock
Paper Plate
Permanent Markers
Scissors
Glue
Pencil
Printable Template with Instructions
Cardstock Paper
Fiskars Scissors
[300 Pack] Bulk Disposable White Uncoated Paper Plates, 9 Inch Large
Sharpie 30078 Permanent Markers, Fine Point, Classic Colors, 8 Count (Assorted)
Elmers Washable No-Run School Glue, 4 oz, 1 Bottle (E304) – Pack of 2
Elmer's-E5010 Extra Strength Glue Sticks, 0.28 Ounces, 4 Count
Pentel Twist-Erase Express Mechanical Pencil, 0.5mm, Assorted Barrel Colors (QE415LZBP4), 4 pack
Grab your free printable with instructions.

---
---
Creating Your Noah's Ark Craft
Your Noah's Ark craft is based on this great painting by Edward Hicks.
Facts about Edward Hicks:
Edward Hicks was born in Pennsylvania, USA in 1780.
He died in 1849, also in Pennsylvania.
Edward Hicks began his young adulthood as a coach painter and house painter. He was dismayed by his own sin, specifically his penchant for coarse language.
Hicks joined the Quakers and became a Quaker minister.
Minister Hicks began painting American folk art in 1820.
You can take a look at a few of Edward Hicks' paintings here. Talk about what similarities you see in his style.
Quakers believe in "the light within." Do you see light featured in Hicks' paintings?
Folk art usually has bright colors, flattened features, and sometimes features are emphasized–the figures are not always realistic.
You and your kids can make a representation of the biblical story of Noah's ark in the 1846 Noah's Ark painting by Edward Hicks.
---

Make some rainbow crafts to help your kids learn about the Noahic Covenant, and that God keeps his promises!
---
1) Print and cut out the template pieces.
Print the template pages from step-by-step instructions and cut out the pieces.

---
2) Cut out and assemble Noah's ark.
Trace and cut out the ark using the template pieces. Your child can choose the cardstock colors they prefer.
Glue the door, windows, and roof onto the ark's cabin. Glue the ramp support beneath the ramp.
Glue the ark together as shown. Ask your kids if they remember how the door was shut. (Genesis 7:16)
---
3) Cut out and assemble the animals.
Allow your child to pick out cardstock colors for the elephant, giraffe, and camel. You can always be creative and add more animals as well!
Trace the animal templates onto the cardstock, then cut out the pieces. You'll want to make two of each creature.
Glue your animals together as shown.
Use a permanent marker to draw simple eyes, nose, and mouth on each animal as shown.
---
4) Assemble your Noah and the ark scene.
Cut out and glue cardstock layers onto a paper plate to create grass, dirt, and a sky as shown.
Glue your ark and animals onto your paper plate.
Display your Noah's ark craft somewhere your child will see it as a reminder of God's grace and mercy for those who love and follow him.
---
Books Make Great Gifts!
Help Your Kids Learn and Love the Bible
Who was Martin Luther? (Who What Why)
What was the Gutenberg Bible? (Who What Why)
Why did the Reformation Happen? (Who What Why)
When Lightning Struck!: The Story of Martin Luther
Wonderfully Made: God's Story of Life from Conception to Birth
---
Help Your Kids Learn and Love the Bible
Looking for a family discipleship book that will give you a crash course in leading your kids through God's Word? I've got you covered.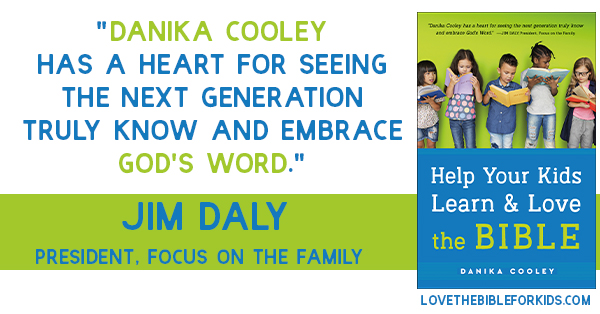 You want your kids to learn and love the Bible. 
You want to teach the Bible…
As parents, we deeply desire the best for our kids. We look for the right schools, we make them eat right and exercise, and we get them involved in extracurricular activities. We take our job as parents seriously.
But are we also putting our time and energy into
teaching them the Bible? Giving them the life-changing, soul-nourishing words of Scripture is not only doable, it's an essential part of parenting kids for Jesus. And the good news is, studying God's Word as a family doesn't have to be difficult!
2 Timothy 2:15, ESV, says:
Do your best to present yourself to God as one approved,
a worker who has no need to be ashamed, rightly handling the word of truth.
Our job, as parents who love Jesus, is to help our kids become approved workers, unashamed and rightly handling the word of truth.
The good news? Teaching the Bible isn't hard. Your family can learn the Bible together.
…and you can!
A Crash Course in Teaching the Bible to Your Kids
Danika Cooley's book, Help Your Kids Learn and Love the Bible, will give you the tools and confidence to study the Bible as a family. It will help you identify and overcome your objections and fears, give you a crash course in what the Bible is all about and how to teach it, and provide the guidance you need to set up a family Bible study habit.
You will finish this book feeling encouraged and empowered to initiate and strengthen your child's relationship with the Lord through His Word.

Help Your Kids Learn and Love the Bible will equip you with everything you need to know to teach the Bible to your kids!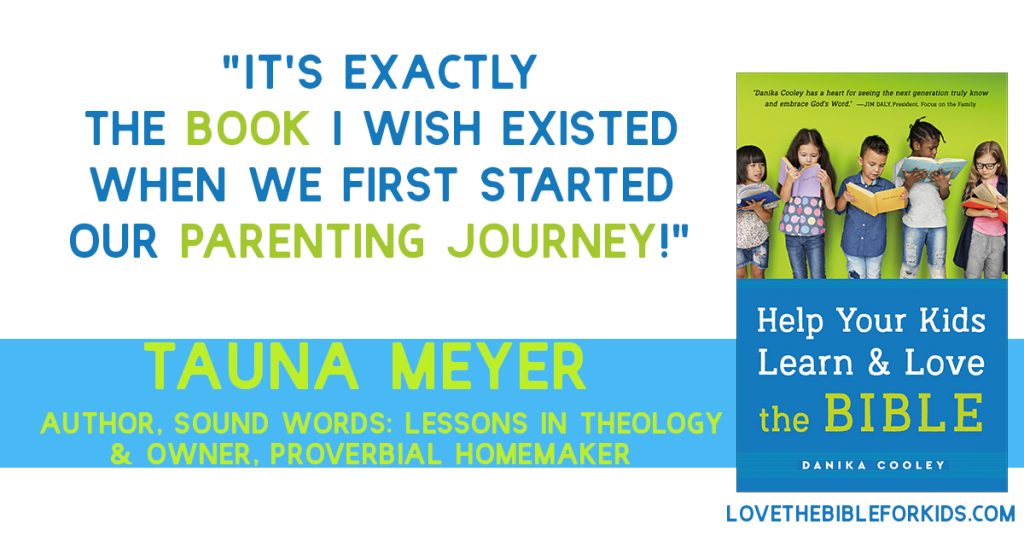 ---
---
Bible Resources for Your Kids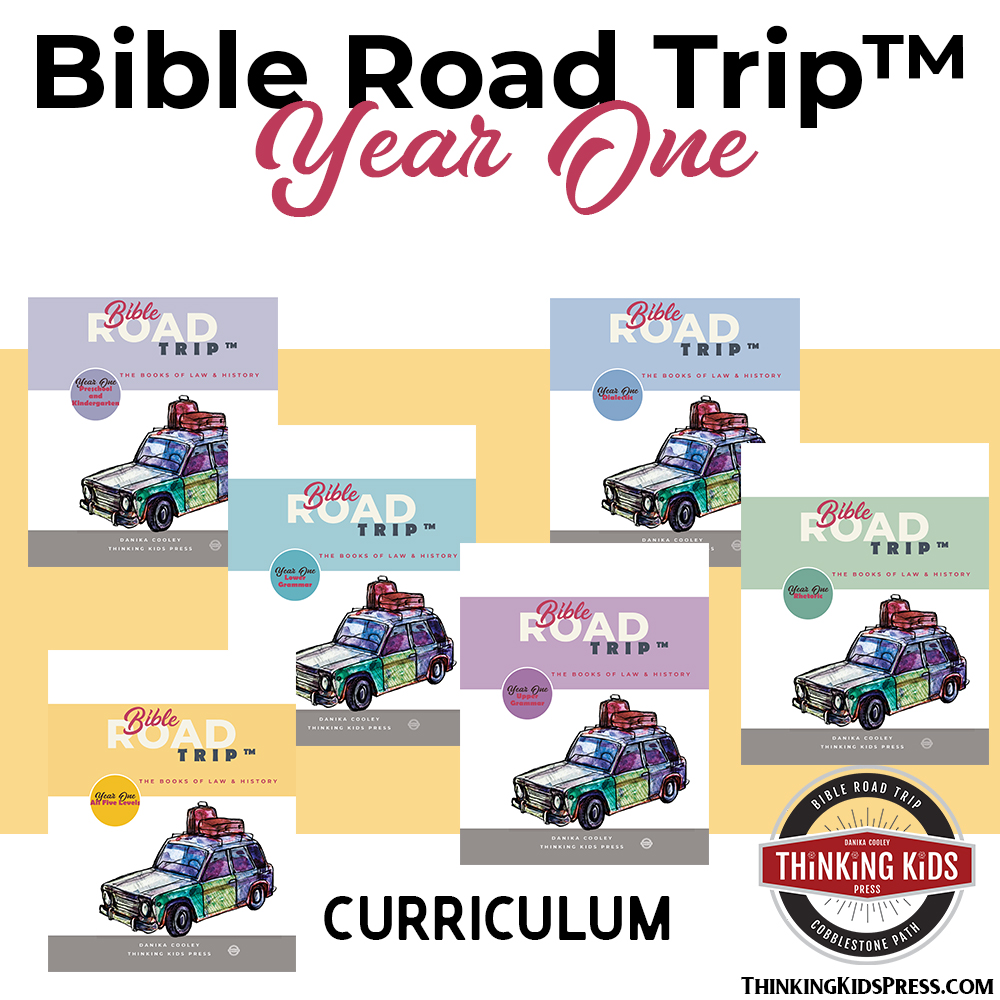 Bible Road Trip™ CurriculumLearn More Here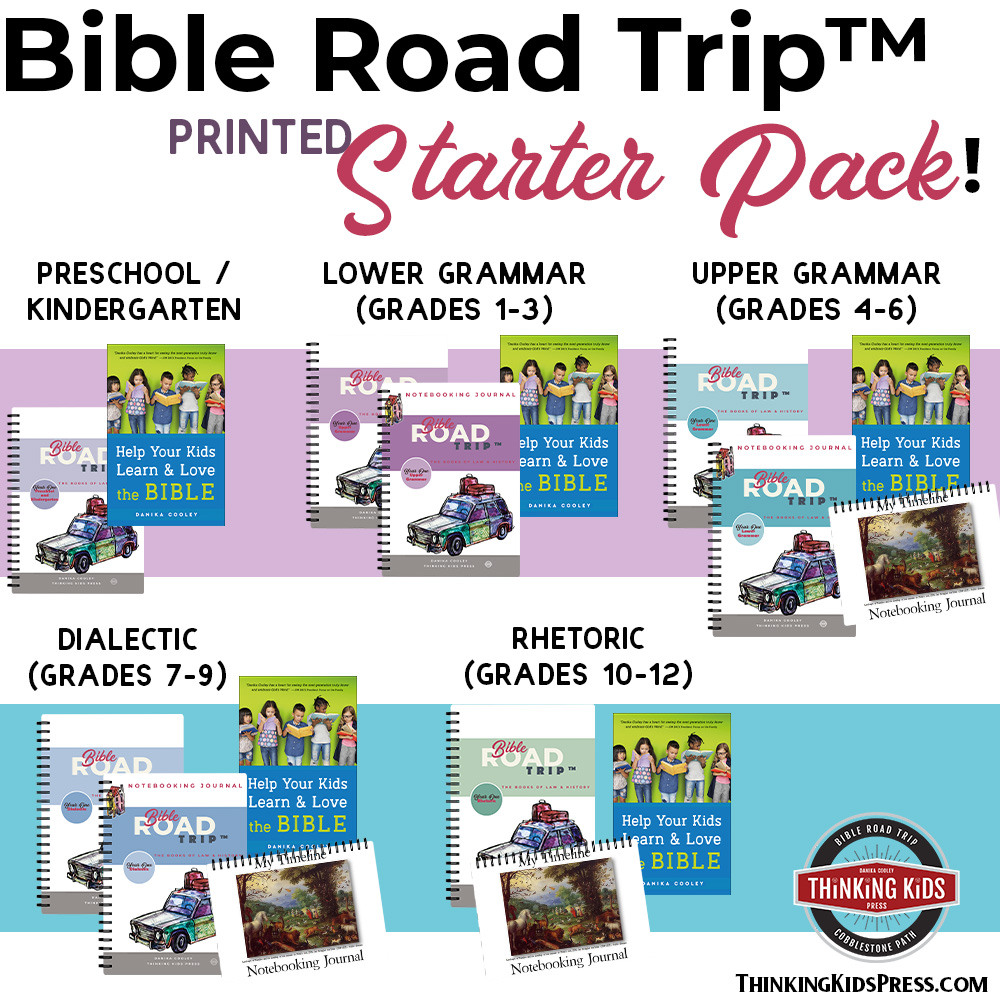 Starter BundleLearn More Here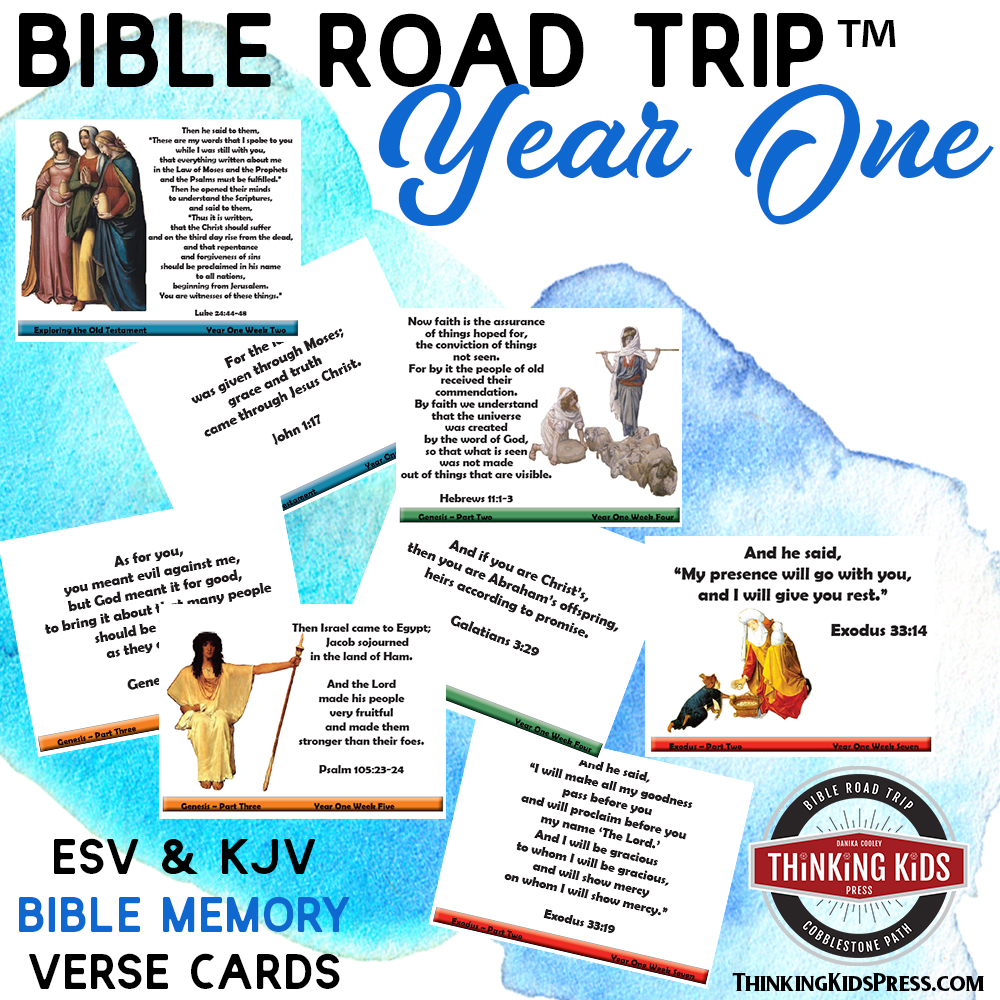 Bible Road Trip™ Memory Verse CardsLearn More Here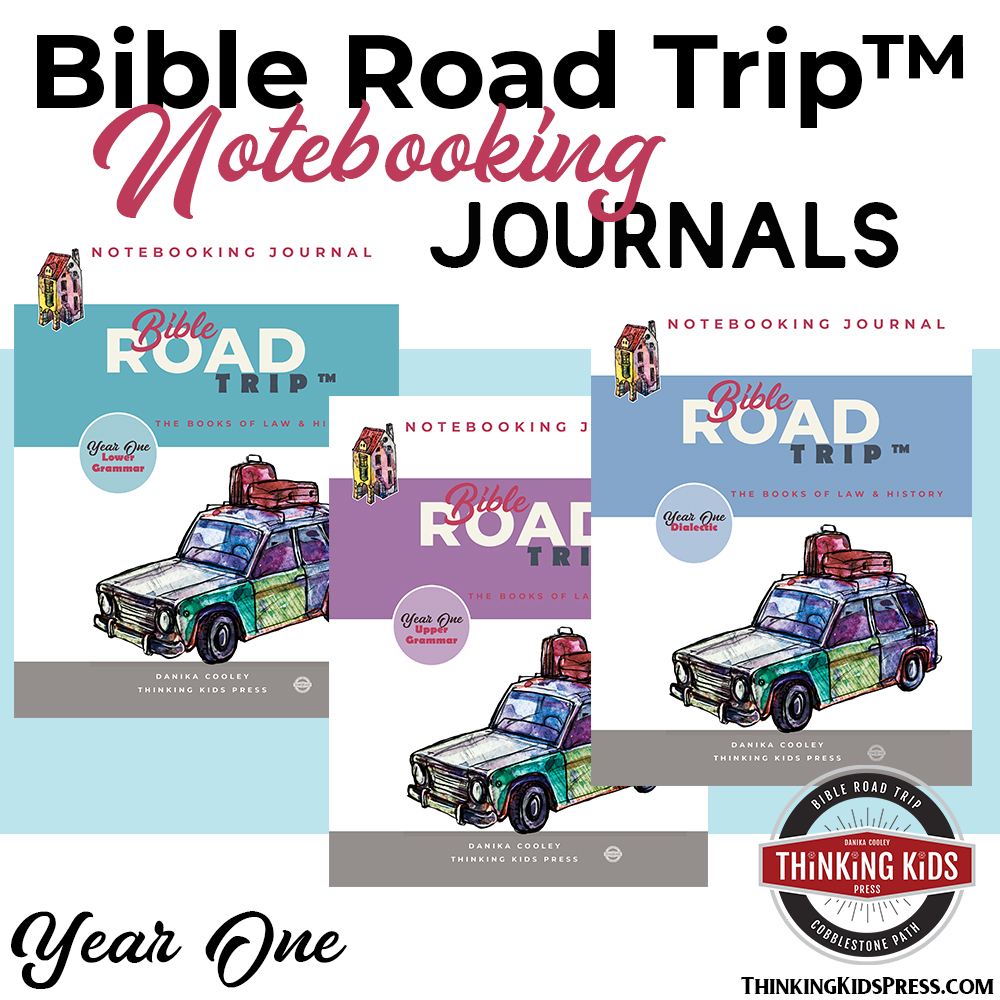 Bible Road Trip™ Notebooking JournalsLearn More Here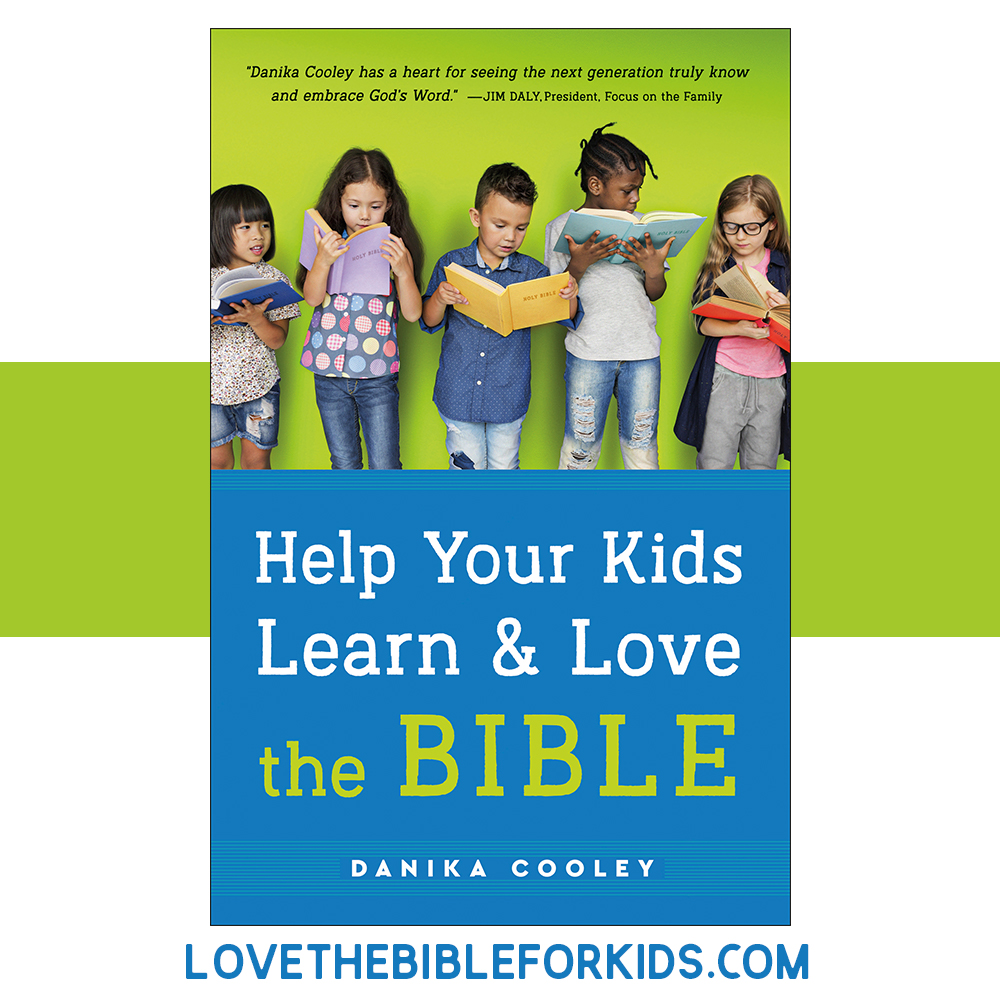 Help Your Kids Learn and Love the BibleLearn More Here
---
More Thinking Kids Posts You'll Love!
---
Join the newsletter
Get the Family Prayer Box Project FREE!
Teach your children to pray with this fun project that includes 7 printable sets!