This adorable wooden Nativity craft is a Christmas Nativity set your kids will love creating–you'll want to keep the Christmas Nativity scene they create!
---
---
Have you ever noticed that kids love blocks?
This super cute wooden Nativity craft your kids can do with ease will be something they'll want to play with, carry around, and set up inside a LEGO stable. Stick it in a cute little cloth bag, and your child will have their very own Nativity scene set.
These would make fun Nativity ornaments, as well. Just loop some thin ribbon and hot glue it to the back. You could give sets to relatives and friends as gifts.
The possibilities for this fun Christmas Nativity scene are endless.
Before starting your wooden Nativity craft, you'll want to read the Nativity story with your kids. You'll find it in Matthew 1:18-2:23 and Luke 2:1-40. Consider doing the Nativity Story Lapbook Bible study, too!
---

---
Nativity Craft for Kids
This Nativity craft is so quick and easy. Here's the secret: the permanent marker really makes the painting pop. It doesn't matter if your kids are outside the lines (even by a lot) when the lines are on top! This is one of my favorite secret tricks for kids' art. Check it out:
---

---
Tips for Art Projects with Kids
Doing art projects with kids can be a challenge. For that reason, many parents forgo this valuable time altogether. As an art major and a parent who has done frequent art projects with my four children, I have a few suggestions for you.
Cover your space. Use painting drop cloths and plastic to keep your furniture and flooring protected.
Cover your kids. Grab a couple of your old T-shirts and throw them over your kids, buy them painting aprons, or designate clothes specifically for crafting.
Do the prep work in advance. Do as much prep work for a project as you can before you get the kids involved. Not everything on the page needs to be their work. It's OK to help.
Schedule several short sessions for one project. Children need several days to be able to create larger projects. Art is time-consuming and requires energy.
Encourage your kids. Children are likely to be frustrated by the disconnect in the artwork they envision and the art they actually create. Remind your kids that they improve every time they create, and tell them how much you love their work (even if you don't know what it is!). Also, stick figures are fabulous.
Operate the hot glue gun. Hot glue burns are terrible. Until your kids are old enough to cook, I'd advise you do the hot gluing.
---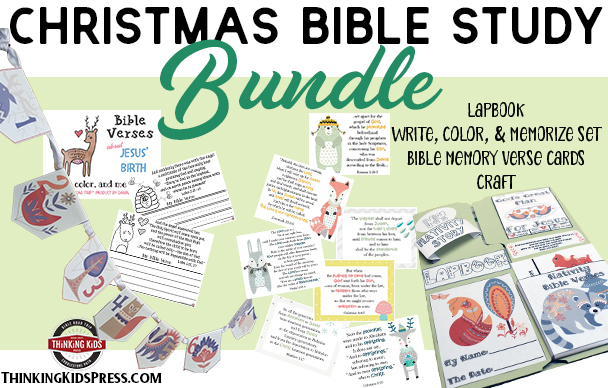 Teach your kids about Jesus with the Christmas Bible Study Bundle–and save!
---
Nativity Set Supplies
You'll need a few supplies to make your Nativity set.
Scrap Wood Pieces
A Pencil
Acrylic paint
Paint brushes
A Ruler
A Fine-Line Permanent Black Marker (This is your secret art weapon!)
Drawstring Bags – These are totally optional, but are a fun way to store your child's Nativity set, or to give them as gifts.
80 Blank Wood Pieces Unfinished Round Corner 2.0 x 2.0 Inch

BIC Xtra-Smooth Mechanical Pencil

Apple Barrel Assorted Colors 18 pack

20 Piece Paint Brush Set

2 Pack 12 Inches Plastic Ruler Straight Ruler

Sharpie Permanent Markers, Black Ultra Fine Point

Drawstring Pouch Bag in Red 10 Pack

---
Christmas Nativity Scene Instructions
Here are the steps for the wooden Nativity craft for your kids. Your children can help with most of these steps, and you can step in and help whenever necessary, or you can prepare this for your family or group in advance by tracing figures onto the wood pieces.
---

---
1) Lightly Sand the Edges of Your Wooden Tiles
This may not be necessary, but if the tiles are rough, just sand the edges quickly so there won't be any splinters. You'll notice the 2″ x 2″
wooden tiles I've suggested
have rounded corners and are semi-finished. I'd suggest using these for your kids. They also come in
4″ x 4″
for children who would like to paint larger figures.
---
2) Draw Your Nativity Scene Characters with Pencil
Use a pencil to trace the characters on the wooden chips. Use simple shapes and rounded faces. This highly stylized characterization will be fun and simple for your children to paint. Your older children can draw their own characters and prepare to paint them.
Nativity scene cast of characters:
Your child can choose as many characters as they'd like from this list.
A Manger (with or without a swaddled baby, depending on your view on the second commandment)
Mary
Joseph
Wise Men (the Bible does not tell us how many there were, only that there were 3 gifts given)
Shepherds
Sheep
Angels (again, this depends on your view)
The Star
Sheep
Stable Animals like Donkeys, Goats, and Cows
Anna
Simeon
---
Books Make Great Christmas Gifts!
Help Your Kids Learn and Love the Bible
Who was Martin Luther? (Who What Why)
What was the Gutenberg Bible? (Who What Why)
Why did the Reformation Happen? (Who What Why)
When Lightning Struck!: The Story of Martin Luther
Wonderfully Made: God's Story of Life from Conception to Birth
---
3) Paint the Character on Each Nativity Scene Tile
Use acrylic paint and a smaller (size 2 or 3) paint brush to paint each shape you've trace onto each Nativity scene tile. Once your child has painted the shape, allow the paint to dry entirely before painting the next shape. This should allow your kids' Nativity craft to be cleaner and the colors crisper. Your older kids can layer colors if they'd like.
Note: Be sure the paint brush is fairly dry. A wet paintbrush (too much water) will allow the paint to spread across the wooden tile like watercolor. Your child will be much happier with crisp lines, so avoid using a paintbrush that is really wet. After rinsing their brush, have your child dry it on a washcloth (it will always be a painting washcloth if you use it for that), or on a folded paper towel. Have them dip their now-dry paint brush into the paint and paint directly onto the wooden tile. Do NOT use poster paints or watercolors. Be sure to use acrylics. They can be student grade–I linked to my favorites above.
---
4) Use Your Secret-Art-Weapon Fine-Point Permanent Marker to Outline the Nativity Characters
Use your fine-tip black permanent marker to trace a thin black border around each painted shape. This is an excellent technique that will make your child's artwork really pop. Don't worry if some of the paint bled out of the lines, just trace where the lines would have been.
Seriously, I use this technique for all kinds of kids' projects. I discovered it while teaching kindergartners to draw faces, and I've never looked back. Kids love how the black marker makes their artwork look like they envisioned it, and it just makes the art look done. I enjoy ink with watercolor as well–it was one of my favorite medium mixes in art school.
---
5) Add as Many Characters as You'd Like to Your Wooden Nativity Craft for Kids
Let your child add the Nativity characters they'd like, and finish each tile.
---
6) Finish the Nativity Set However You'd Like
Store your Nativity craft tiles in a velvet bag, paint them with a layer of polyurethane to preserve them for playing (let it dry before your kids touch it and do it somewhere really well ventilated), or hot glue a loop of thin ribbon to the back of each tile to create Nativity ornaments. Or, just leave the Nativity scene as-is.
It's all up to you!
---
Your kids can learn about the Bible, who God is and more with this fun daily devotional for kids. With 12-months of Bible verses calendar printable sheets, your family will concentrate on a monthly focus. There are six days of reading each week, each day with it's own focus within the monthly theme.
Your 12-month Bible verse calendar has themed devotions focusing on:
The Bible
Love
The Church
Resurrection
Jesus
Prayer
The Holy Spirit
The Fruit of the Spirit
Salvation
Our Father
Thanksgiving
Advent
Want a sample calendar? Grab your free Christmas Advent calendar here.
---
Great Books about Jesus, the Reason for Christmas
30 Prophecies: One Story: How God's Word Points to Jesus
The History of Christmas: 2,000 Years of Faith, Fable and Festivity
I Spy At Christmas: Jesus is More Important than Crackers and Tinsel
The Christmas Story: The Bible Version
The Very First Christmas
The Very First Christmas
---
Help Your Kids Learn and Love the Bible
Looking for a family discipleship book that will give you a crash course in leading your kids through God's Word? I've got you covered.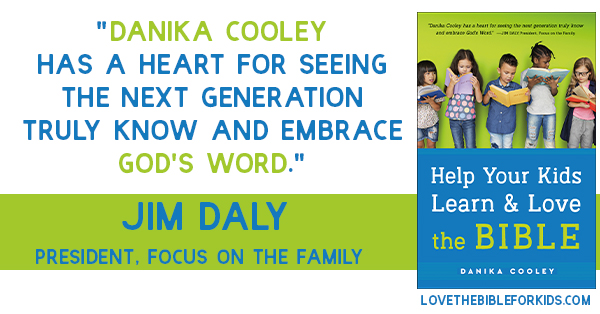 You want your kids to learn and love the Bible. 
You want to teach the Bible…
As parents, we deeply desire the best for our kids. We look for the right schools, we make them eat right and exercise, and we get them involved in extracurricular activities. We take our job as parents seriously.
But are we also putting our time and energy into
teaching them the Bible? Giving them the life-changing, soul-nourishing words of Scripture is not only doable, it's an essential part of parenting kids for Jesus. And the good news is, studying God's Word as a family doesn't have to be difficult!
2 Timothy 2:15, ESV, says:
Do your best to present yourself to God as one approved,
a worker who has no need to be ashamed, rightly handling the word of truth.
Our job, as parents who love Jesus, is to help our kids become approved workers, unashamed and rightly handling the word of truth.
The good news? Teaching the Bible isn't hard. Your family can learn the Bible together.
…and you can!
A Crash Course in Teaching the Bible to Your Kids
Danika Cooley's book, Help Your Kids Learn and Love the Bible, will give you the tools and confidence to study the Bible as a family. It will help you identify and overcome your objections and fears, give you a crash course in what the Bible is all about and how to teach it, and provide the guidance you need to set up a family Bible study habit.
You will finish this book feeling encouraged and empowered to initiate and strengthen your child's relationship with the Lord through His Word.

Help Your Kids Learn and Love the Bible will equip you with everything you need to know to teach the Bible to your kids!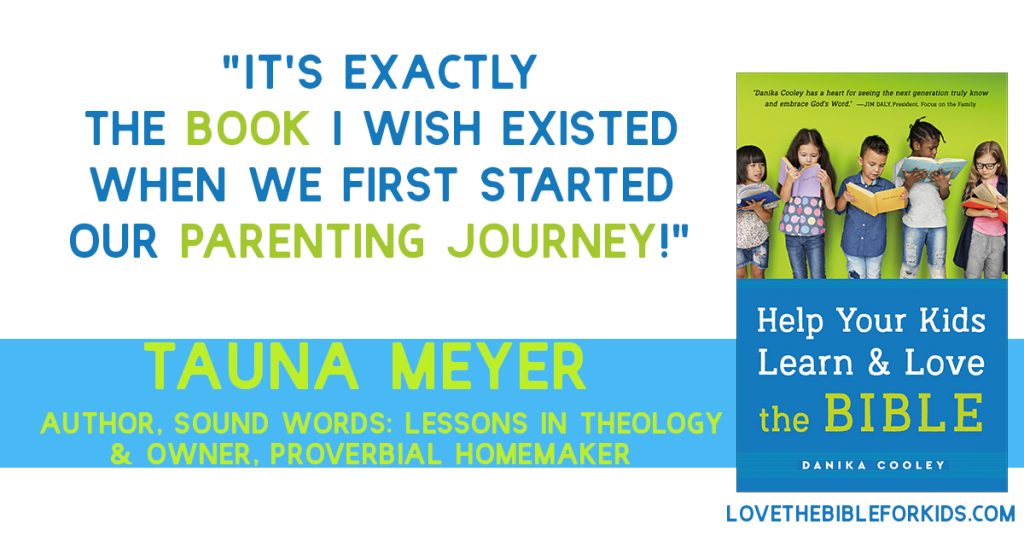 ---
More Thinking Kids Posts You'll Love!
---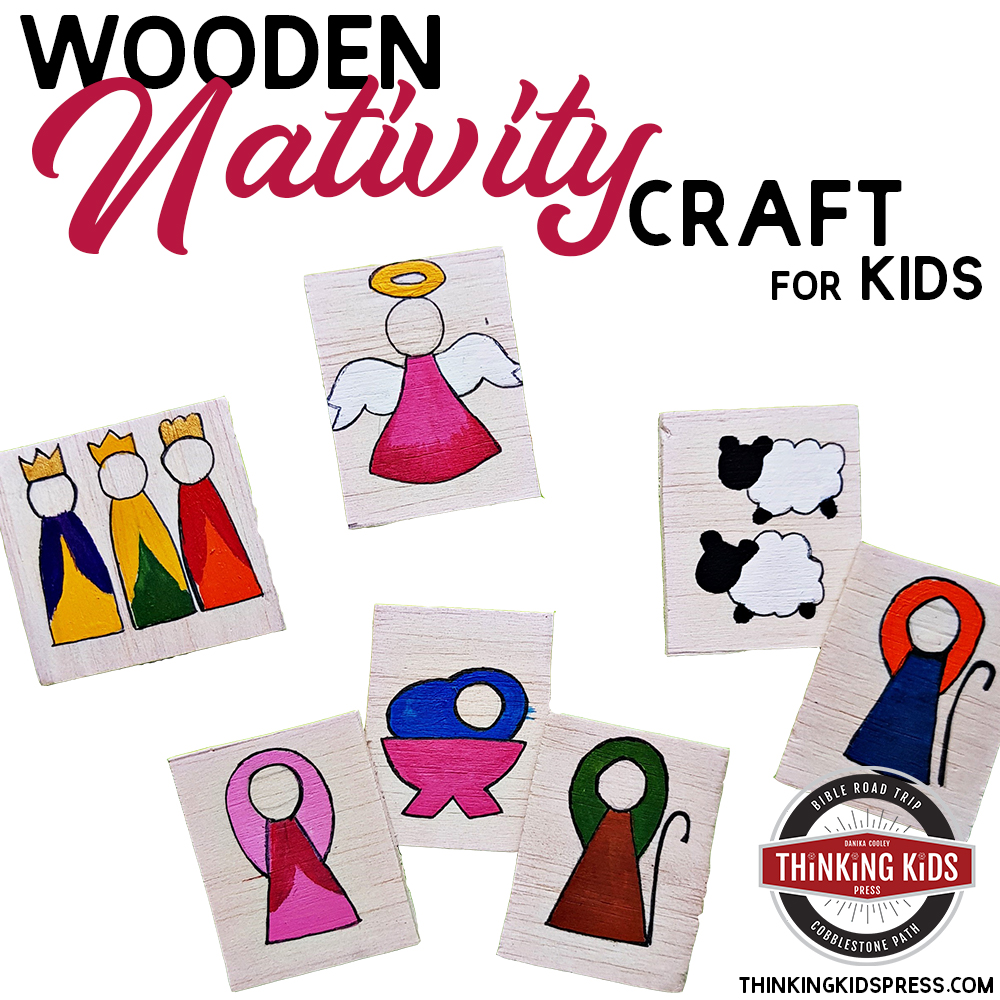 Join the newsletter
Get the Family Prayer Box Project FREE!
Teach your children to pray with this fun project that includes 7 printable sets!