This Angels and Shepherds Book Craft is a fun way to bring Luke 2:8-14 to life for your kids! You'll need just a few supplies, and the template is free!
---
This post is a part of the Bible Christmas Crafts for Kids series.
The Angels and Shepherds Book Craft was created especially for you by Michelle Jansma and Cindy Voss of Keepsake Curriculum. ~ Danika
---
A Christmas Craft from Luke 2:8-14
Christmas is such a great time of year to snuggle up inside with a cup of hot chocolate…and while you're inside, why don't you do a craft with the kiddos?! This Shepherds & Angels Book is a really fun way to bring the Scripture of Luke 2:8-14 to life.
All you'll need are the templates/printables included in the FREE DOWNLOAD and a few materials you probably already have on hand for your kids. Depending on the age and skill of your child, don't be afraid to prep some things in advance (i.e. cutting out templates in advance, assisting with cutting, etc.). Also, don't feel like all art projects must be finished in one sitting. Feel free to spread it out as needed.
---
Teach your kids about the biblical story of Christmas, God's plan for Jesus, and four names for Jesus with the Nativity Lapbook.
---
Shepherds and Angels
The story of the shepherds and angels is found in Luke 2:8-14 (ESV):
And in the same region there were shepherds out in the field, keeping watch over their flock by night. And an angel of the Lord appeared to them, and the glory of the Lord shone around them, and they were filled with great fear. And the angel said to them, "Fear not, for behold, I bring you good news of great joy that will be for all the people. For unto you is born this day in the city of David a Savior, who is Christ the Lord. And this will be a sign for you: you will find a baby wrapped in swaddling cloths and lying in a manger." And suddenly there was with the angel a multitude of the heavenly host praising God and saying,
    "Glory to God in the highest,
    and on earth peace among those with whom he is pleased!"
---

---
Angels and Shepherds Book Craft
Check out this quick video showing you how to assemble your book craft about when the angels visit the shepherds in the Bible:
---
Angels and Shepherds Book Craft Printable
You'll find the the download registration for the Angels and Shepherds Book Craft Printable right below this sentence! You'll get the craft instructions and the printable pieces for your craft book.
---

---
Supplies Needed to Make Your Book Craft
2 coffee filters
Spray bottle with water
Markers
Black, yellow, and blue sheet of 9×12 construction paper
Glue stick
Scissors
Ruler
Pencil & Pen
Shepherds & Angels Book Printables
Cardstock for durability and easier handling when cutting/gluing (to print the printables on)
Neenah Bright White Card Stock, 65lb

Elmer's Glue Sticks

Construction Paper

Crayola 8 Pack Fine Line Washable Markers

Westcott Recycled 8-Inch Straight Scissor (16451)

If You Care Coffee Filter Baskets 

Tolco Empty Spray Bottle, Frosted Assorted Colors

Fiskars 12 Inch Wooden Ruler (01-005359 )

---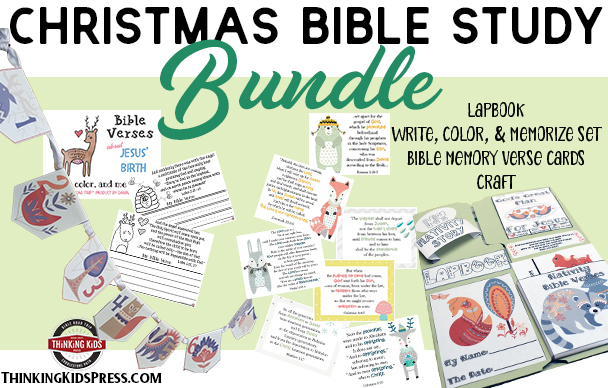 Teach your kids about Jesus with the Christmas Bible Study Bundle–and save!
---
Creating Your Shepherds and Angels Minibook
1)  Color the Angels' Background
Begin by setting the two coffee filters onto paper towels on your work surface (the markers and water will bleed through the filter, so be sure your work surface is protected). Using red, yellow, orange, and pink markers, color both coffee filters. It does not need to be neat, just make sure you cover the area and get a nice mixture of the colors.
---
2) Blend the Background Color
Taking a spray bottle filled with water, squirt each coffee filter a few times so that the whole thing is wet and the colors start blending together. Set aside to dry.
---
3) Make Your Christmas Star
Cut out the star template included in your printable and trace it onto the yellow 9×12 construction paper with a pencil.
---
4) Make Your Angels and Shepherds Book Cover
Cut out the yellow star and use the glue stick to glue it to the black construction paper. The bottom tip of the star can almost touch the bottom of the paper. This will be the cover of the Shepherds & Angels Book.
---
5) Measure Your Angels and Shepherds Book Cover Cuts
(This is most likely a good step to do for your child.)
 Take a ruler and set it against the edge of the black cover. To make the box for each section of the Scripture passage and picture, make a mark at 5 inches and 8 inches (ie, the top section should be 5 inches tall, the middle section 3 inches tall, and the bottom section 4 inches tall). Use the ruler to draw a pencil line across the paper at the 5 and 8 inch pencil mark you made.
---
---
6) Cut Out Your Angels and Shepherds Book Craft Printable Text
Take a scissors and cut out the title box, the three scripture passage boxes, and the number boxes.
---
7) Glue Your Angels and Shepherds Printables to Your Book Cover
Glue the first scripture passage (verse 8) and box #1 to the bottom section of the cover.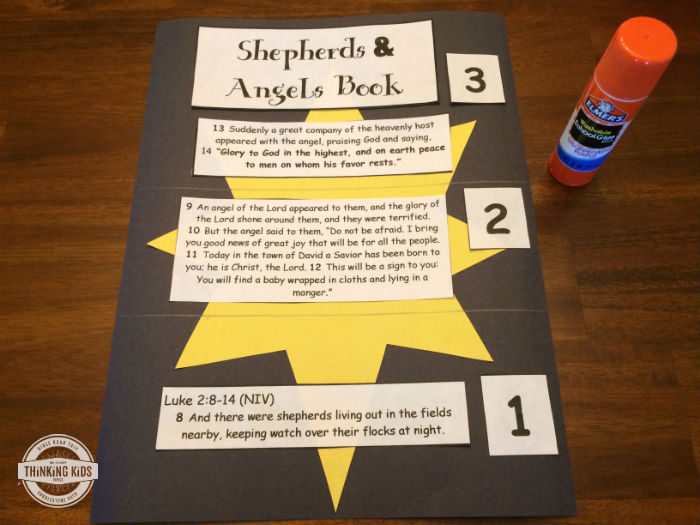 Glue verses 9-12 and box #2 to the middle section, and finally verses 13-14 and box #3 to the top section. 
Leave room in the top box to also glue down the title box.
---
8) Cut Your Book's Front Cover into the Pieces You've Measured
Cut apart the three sections, following the pencil lines.
---
9) Glue Your Angels and Shepherds Book Cover to the Back Cover
Grab the blue construction paper and cover section number 1. Rub some glue in a straight, vertical line along the 
back of the left side. 
Attach it to the bottom of the blue construction paper and fold so that it flips up like a cover.
Do the same thing to section 2 and 3 of the cover.
---
10) Create Your Shepherds Scene
Use a black marker to color in the shepherds/sheep printable (you'll have to be careful when you glue if you decide to print the shepherds on copy paper). Cut the shepherds/sheep out (assist younger children).
Draw a bit of grass with a green marker across the bottom of the blue paper and glue down the shepherds and sheep. 
Be sure you don't glue them too high. 
The cover flap for section number 1 should fully cover the shepherds and their sheep.
---
11) Create Your Angels Scene
Use your markers to draw hair, faces, and a rope belt onto the 6 angels. Cut them out.
Cut out the little yellow halos and glue to each angel's head.
It's best to glue such little pieces by keeping the glue stick upright and rubbing the halo on top.
---
12) Finish the Background for the Angels' Visit to the Shepherds
When the coffee filters are dry, cut out the small and large flag shaped templates and trace one onto each coffee filter with a pen (be sure to choose an area of the coffee filter that blended in a way you like).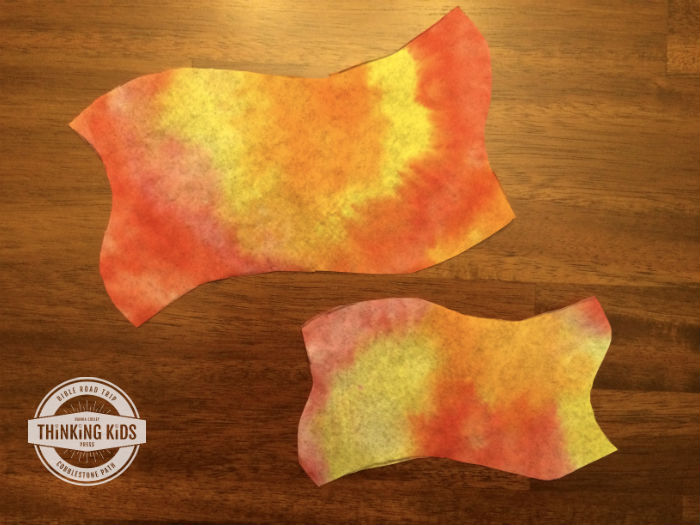 Gently cut out each one.
Use the glue stick to apply glue around the edge of the smaller piece. Glue it down to section number 2. 
Again, make sure the cover flap will cover it completely before gluing down.
---
13) Create the Scene for the Angels' Visit to the Shepherds
Glue one of the angels to the center of the coffee filter cut out.
Glue the larger coffee filter cut out in the same way to the top section (again, check that the cover flap covers it completely).
 Lay out the five remaining angels across the coffee filter in a design you want. 
Flip over each angel one by one, apply glue, and stick it down.
And you're done! Close all three covers and read each verse, revealing each part of the picture that goes with it one-by-one as you read about the amazing night our Savior was born!
---
Michelle Jansma is one half of the mother-daughter team at Keepsake Curriculum. She and her mom, Cindy, desire to help parents raise up a faithful generation.
Children are a keepsake entrusted by God, and if we are to "keep" the next generation, we need intentional parenting. It's the goal of Keepsake Curriculum to have academic and spiritual training come together in that task.
Michelle taught kindergarten at a Christian school for five years before having the blessing of becoming a mother. When her son was born, she joined Cindy at Keepsake Curriculum. She is currently expecting her second child. Cindy homeschooled her five children over a span of fifteen years and is the proud grandmother of four (soon to be 6!) grandchildren.  Cindy now has the privilege of helping to homeschool her grandchildren!
You can find Michelle and Cindy on Facebook, and Pinterest.
---
I hope your family is blessed by our new Bible Christmas Crafts for Kids series here at Thinking Kids. We have 10 amazing bloggers joining us to bring you a series of fun crafts to help your family continue to focus on the birth of Jesus.
---
Your kids can learn about the Bible, who God is and more with this fun daily devotional for kids. With 12-months of Bible verses calendar printable sheets, your family will concentrate on a monthly focus. There are six days of reading each week, each day with it's own focus within the monthly theme.
Your 12-month Bible verse calendar has themed devotions focusing on:
The Bible
Love
The Church
Resurrection
Jesus
Prayer
The Holy Spirit
The Fruit of the Spirit
Salvation
Our Father
Thanksgiving
Advent
Want a sample calendar? Grab your free Christmas Advent calendar here.
---
More Thinking Kids Posts You'll Love
Bible Christmas Crafts for Kids
Christmas Family Bible Study Bundle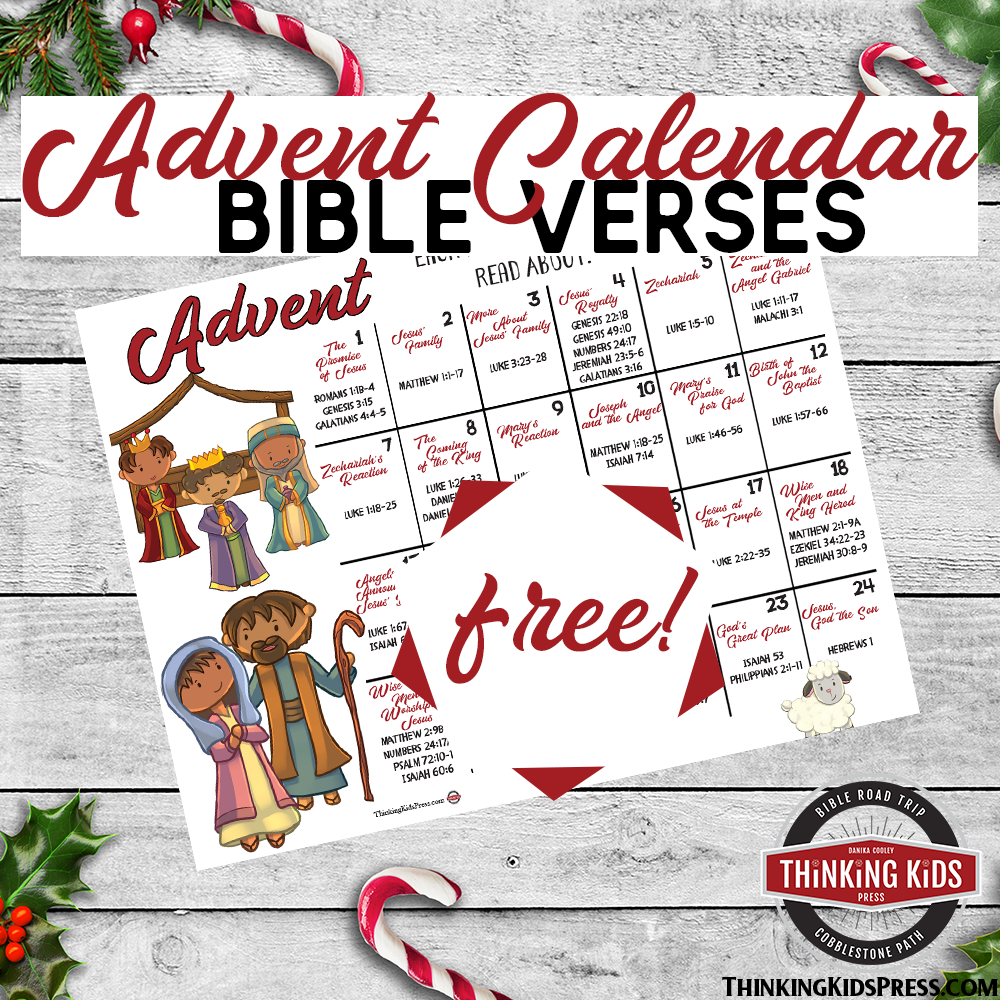 Christmas Advent Calendar with Bible Verses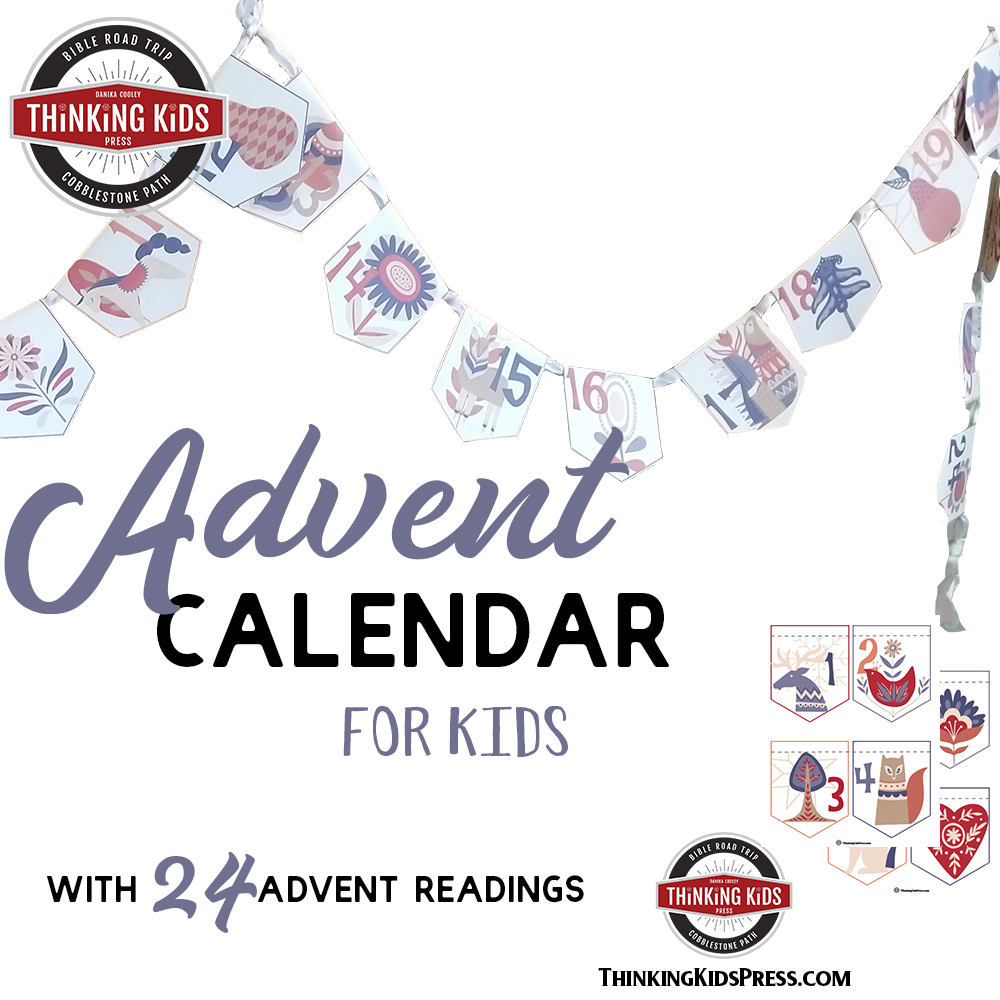 Printable Advent Calendar for Kids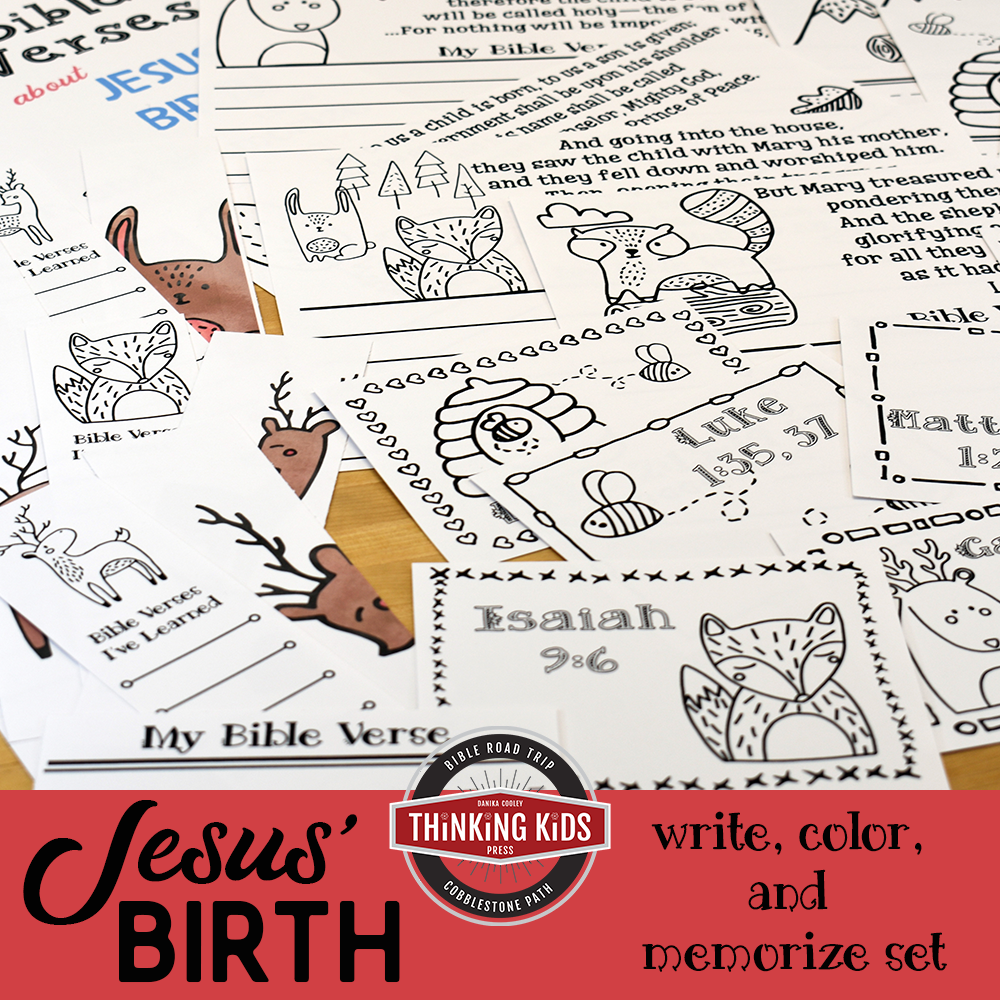 Bible Verses About Jesus' Birth | Write, Color, & Memorize Set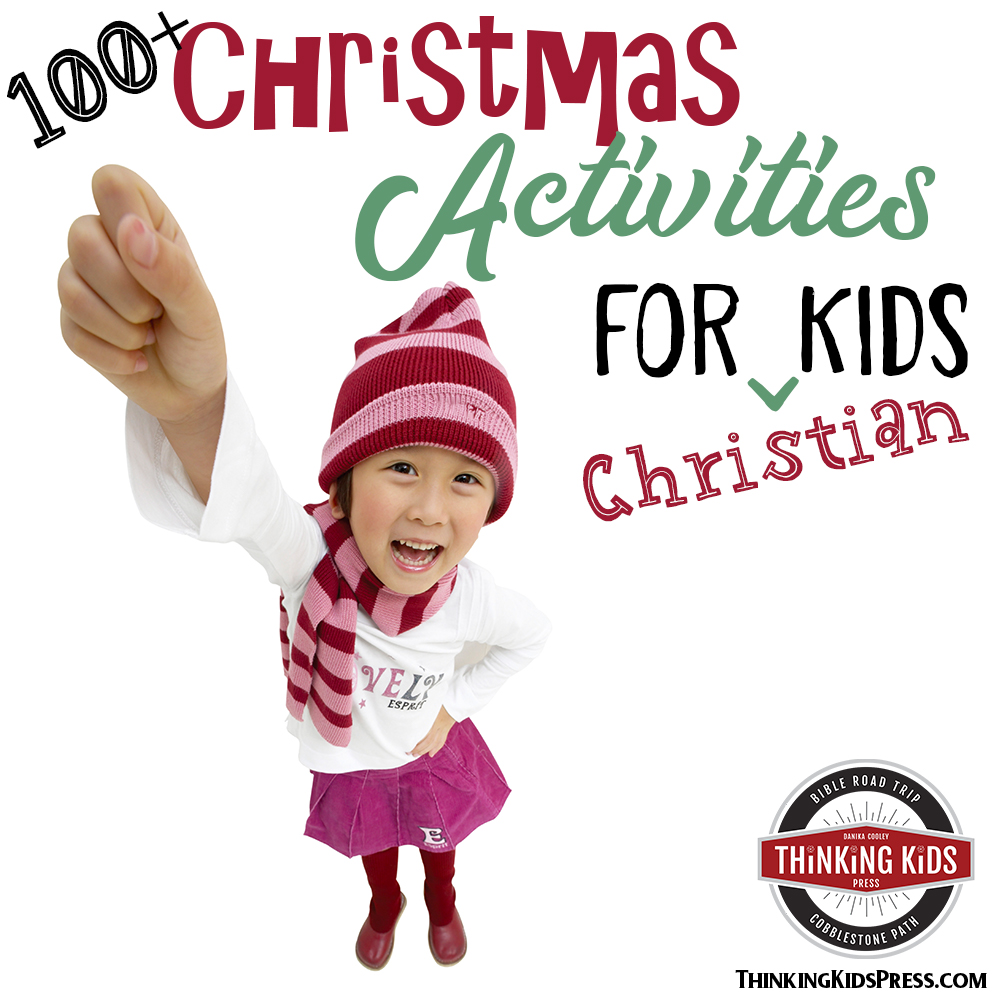 100+ Christmas Activities for Christian Kids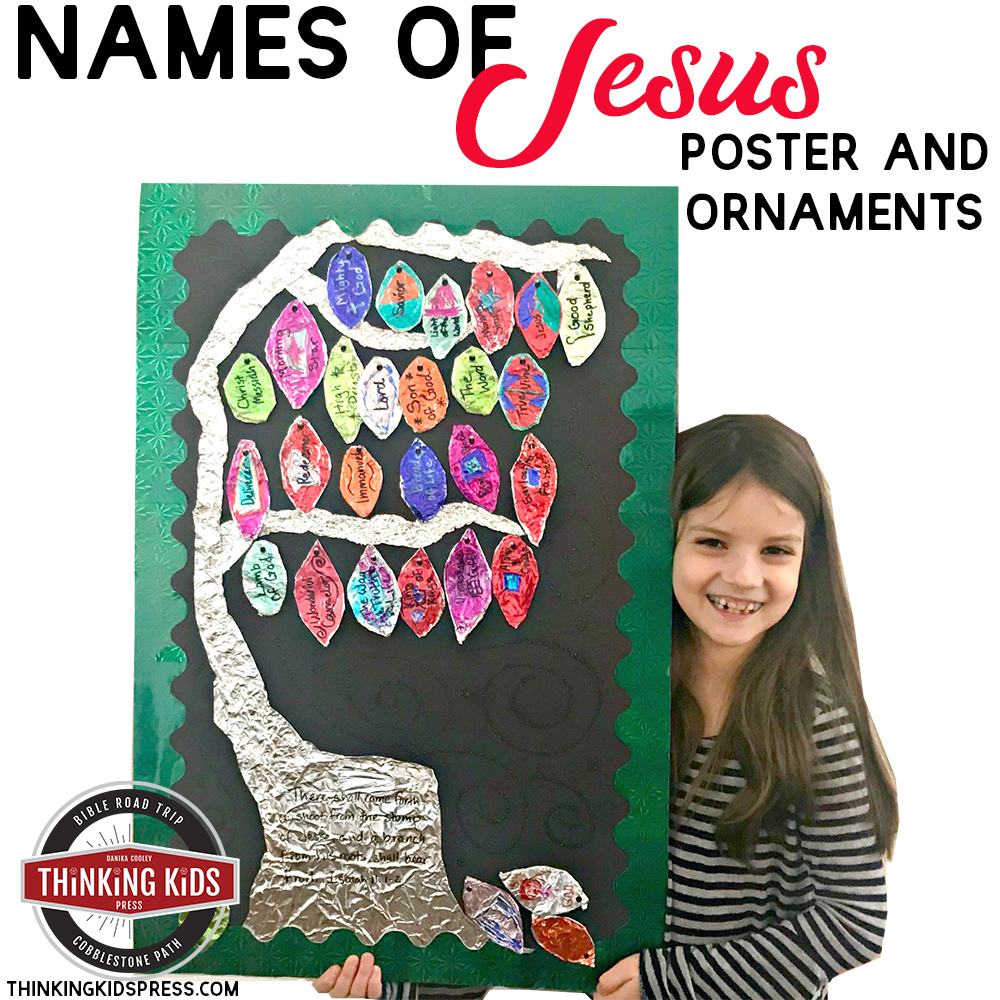 Names of Jesus Poster and Ornaments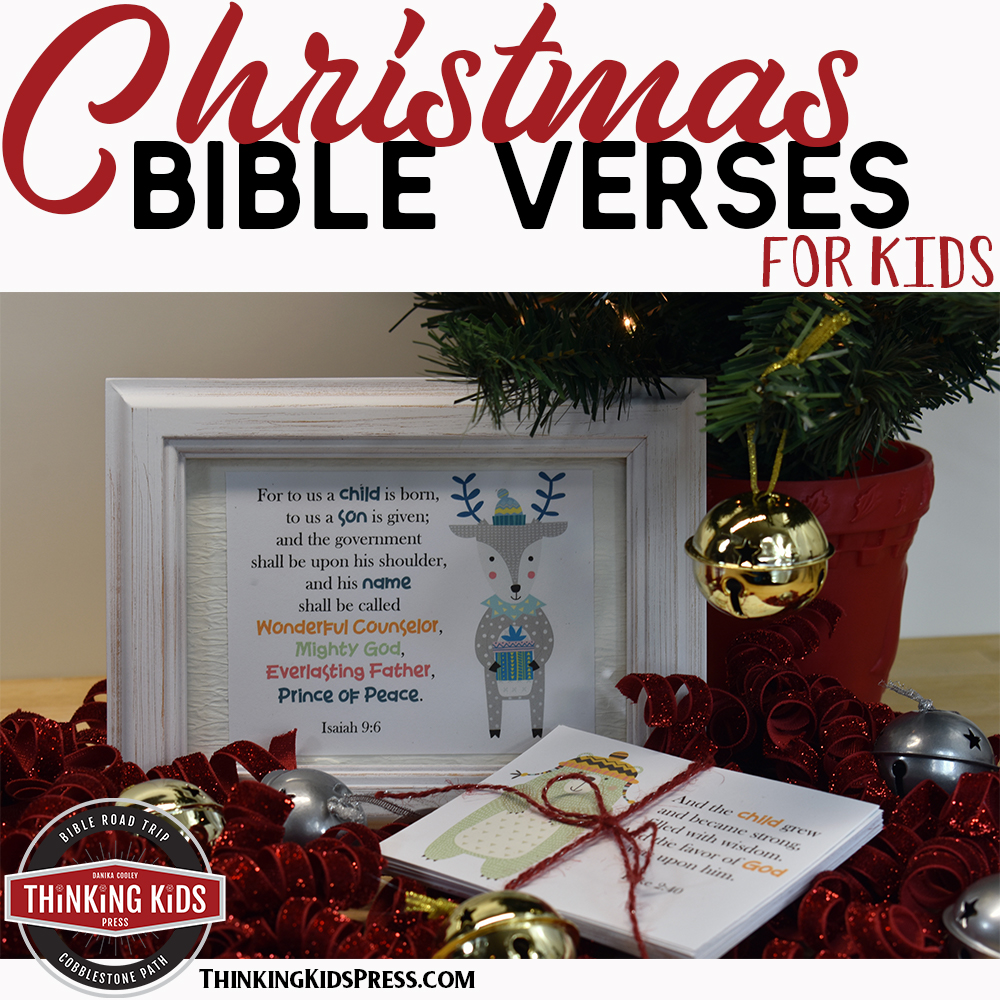 Christmas Bible Verses for Kids
Christmas Star of Bethlehem Sand Dollar Ornaments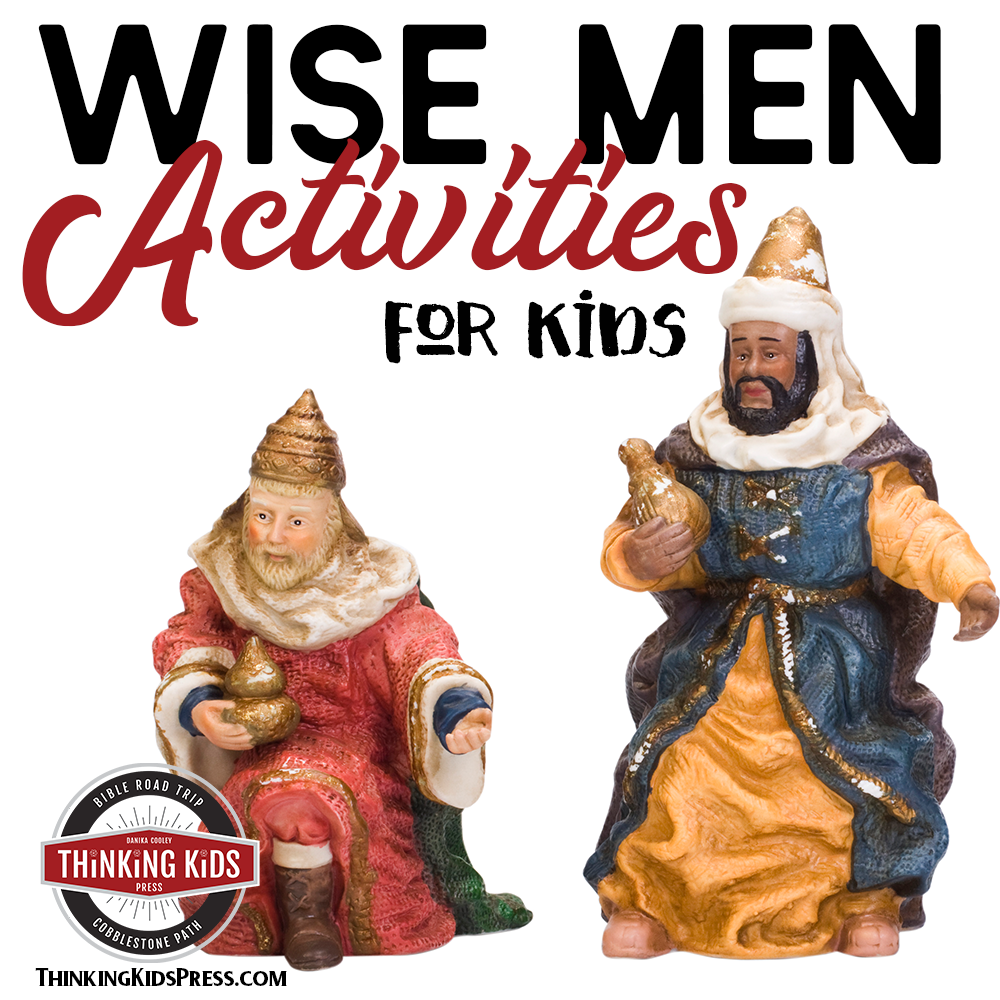 Wise Men Lessons and Activities
Shepherd Studies and Activities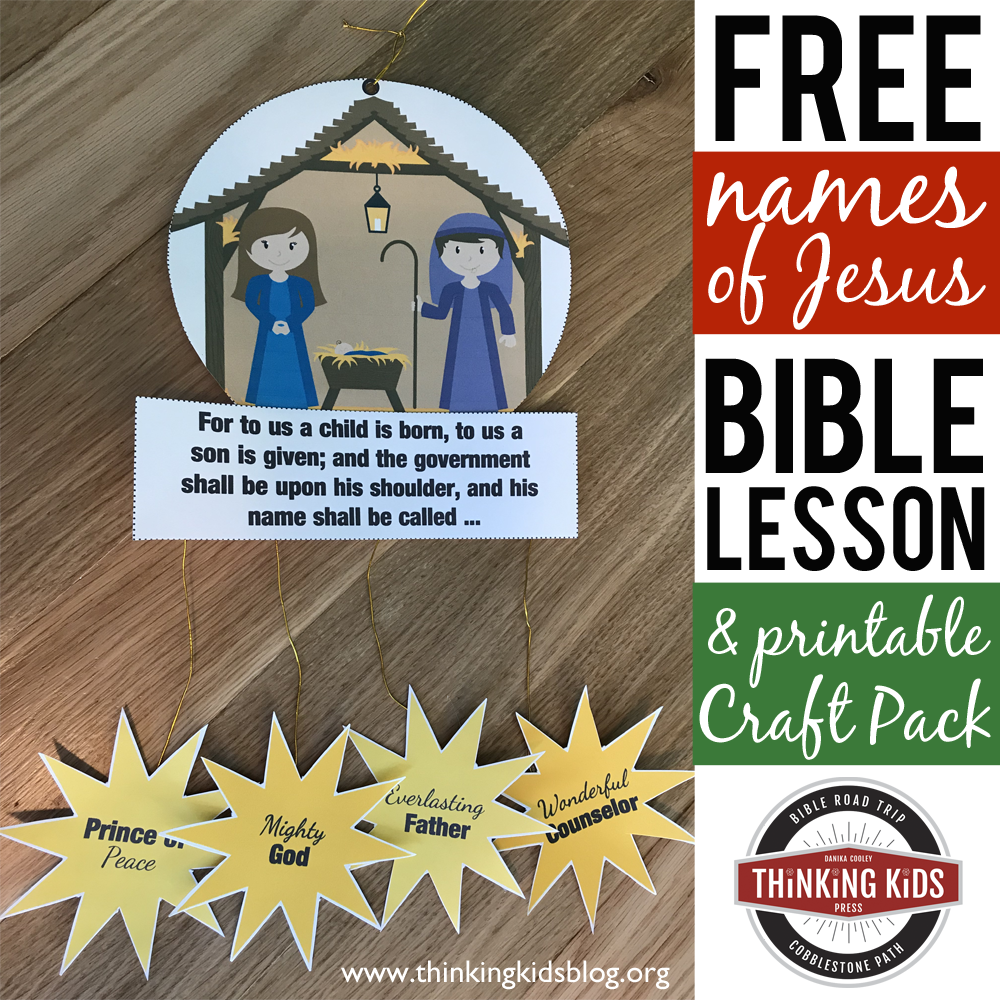 Names of Jesus Bible Lesson and Craft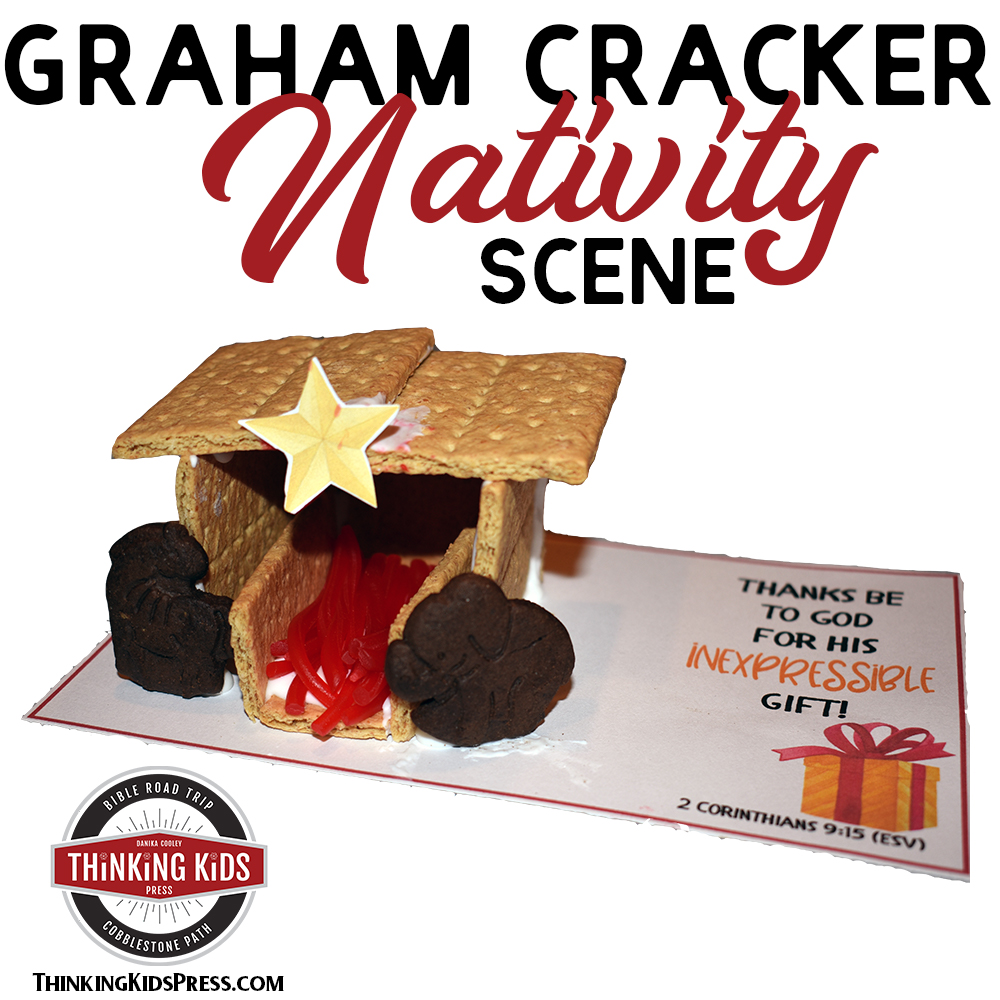 Easy Graham Cracker Nativity Scene
Christmas Stained Glass Art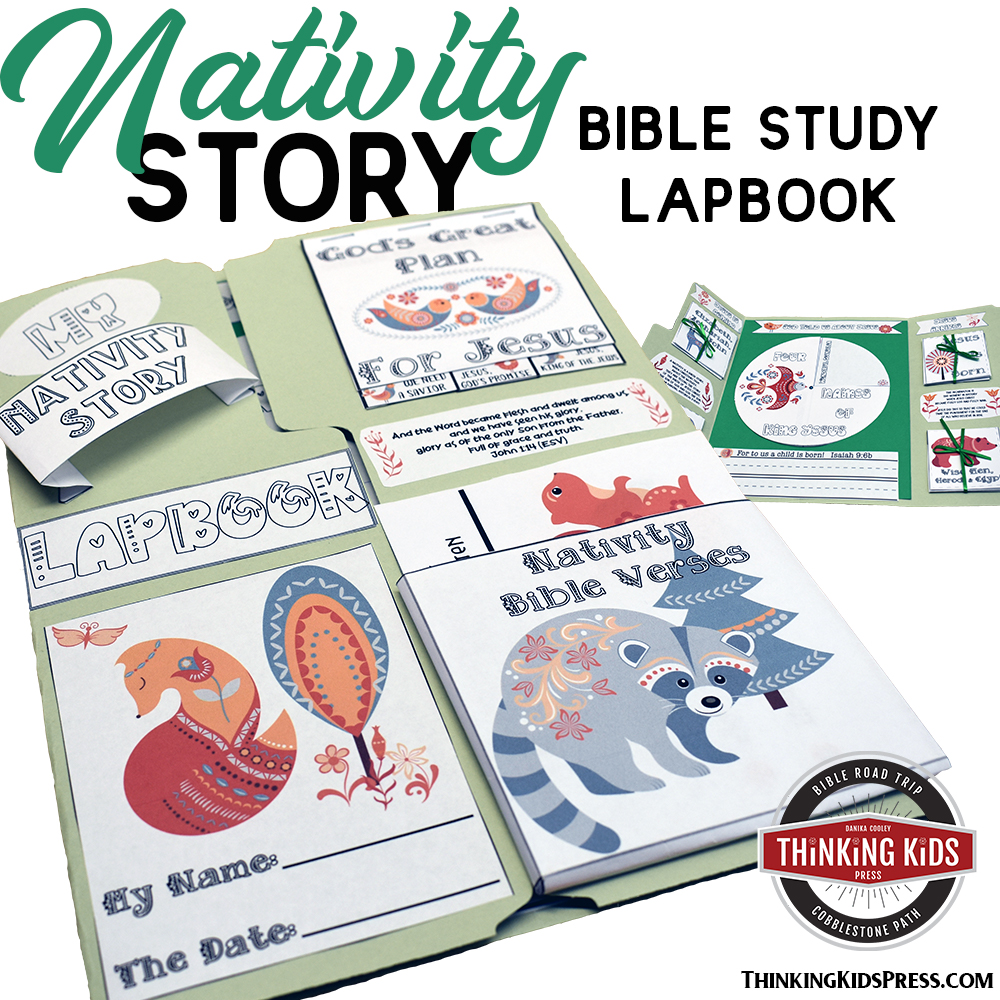 Christmas Nativity Story Lapbook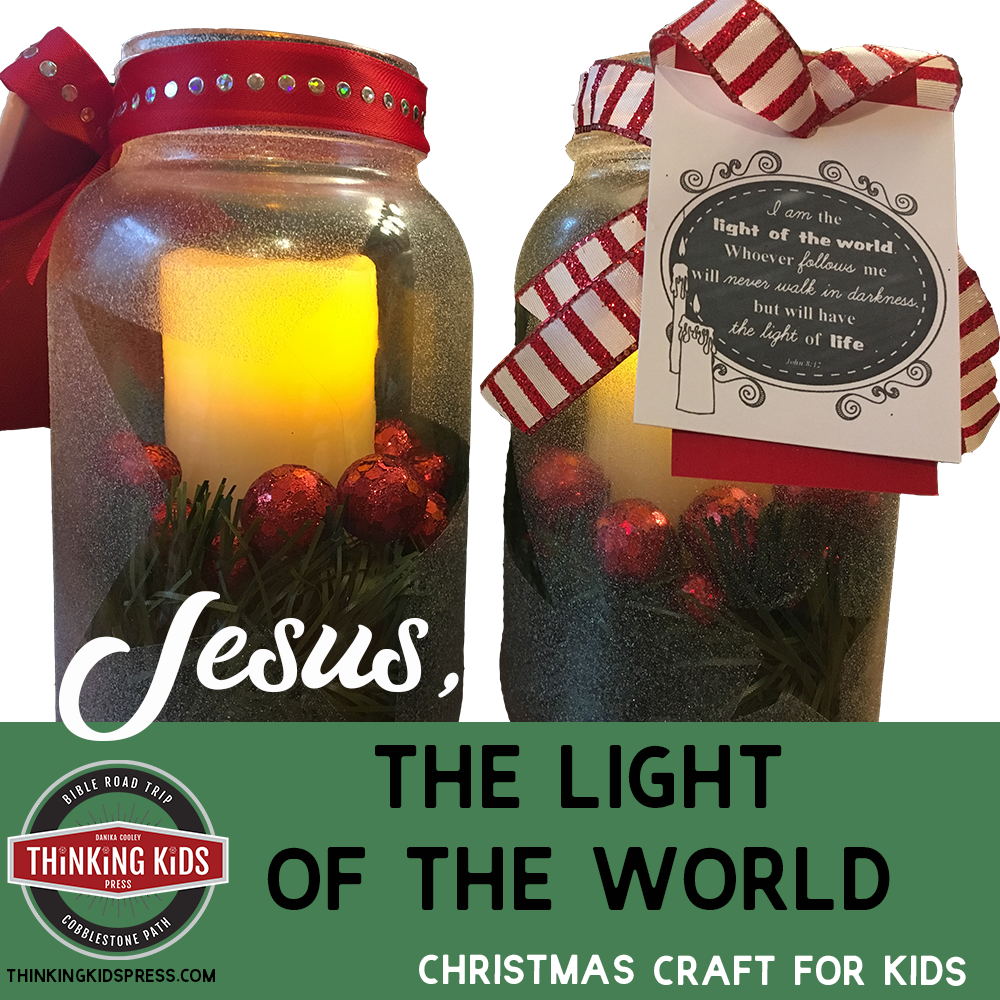 Jesus, the Light of the World Christmas Craft for Kids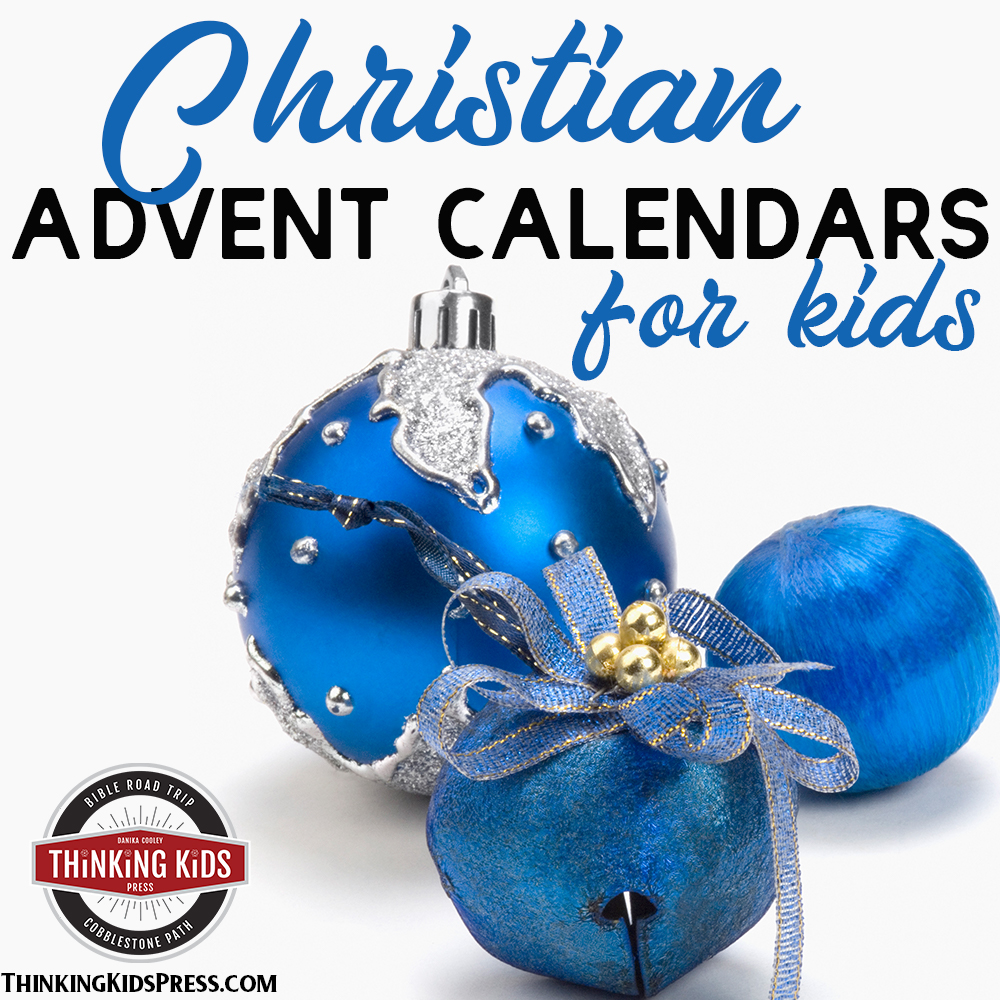 Christian Advent Calendars for Kids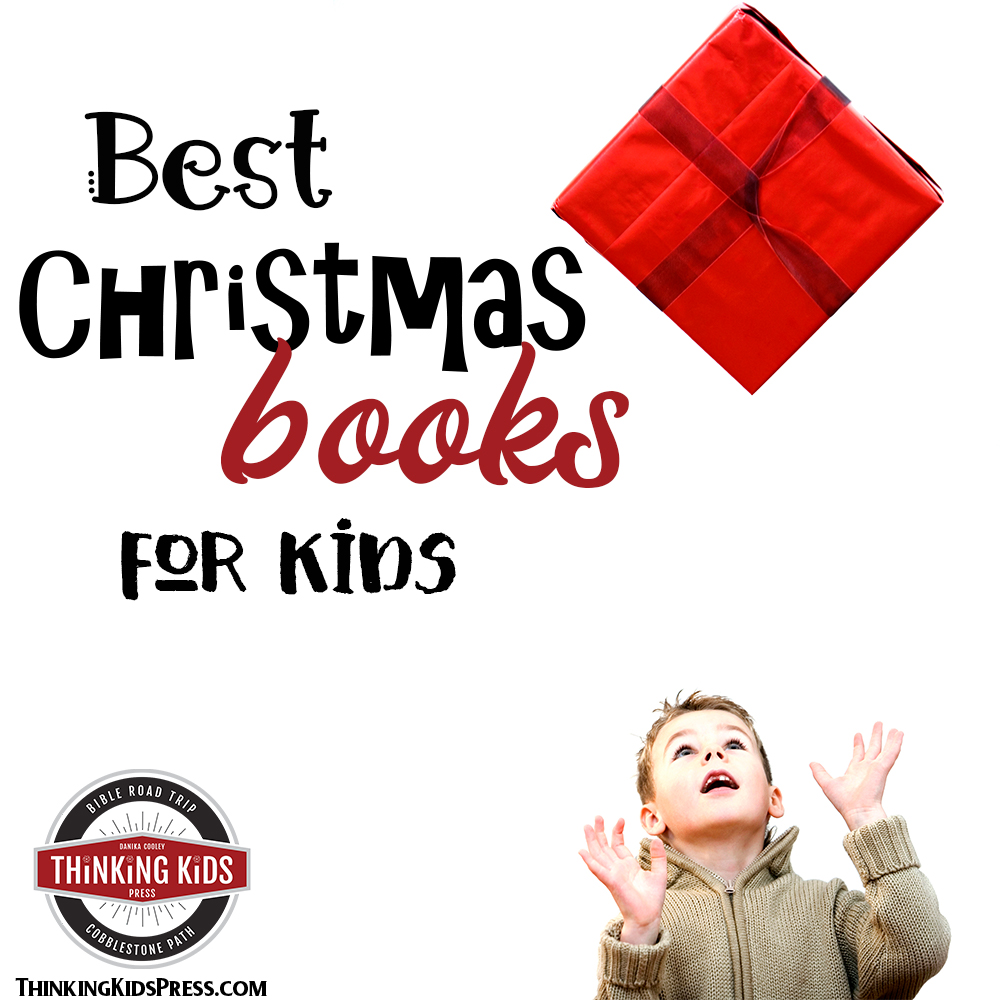 Best Christmas Books for Kids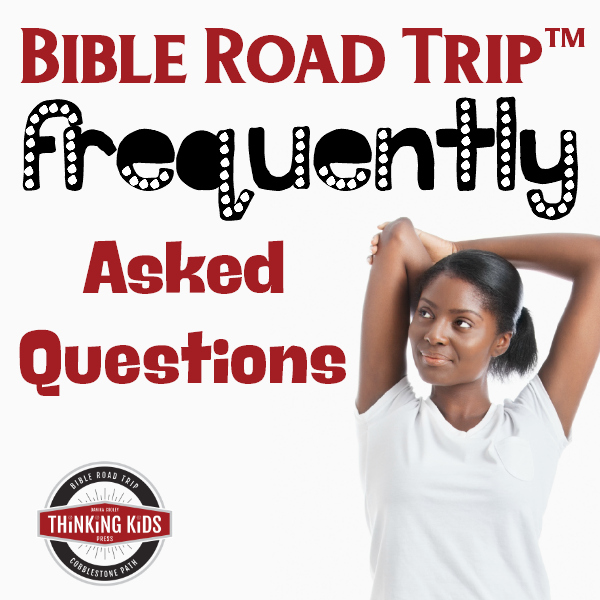 Bible Road Trip™: Frequently Asked Questions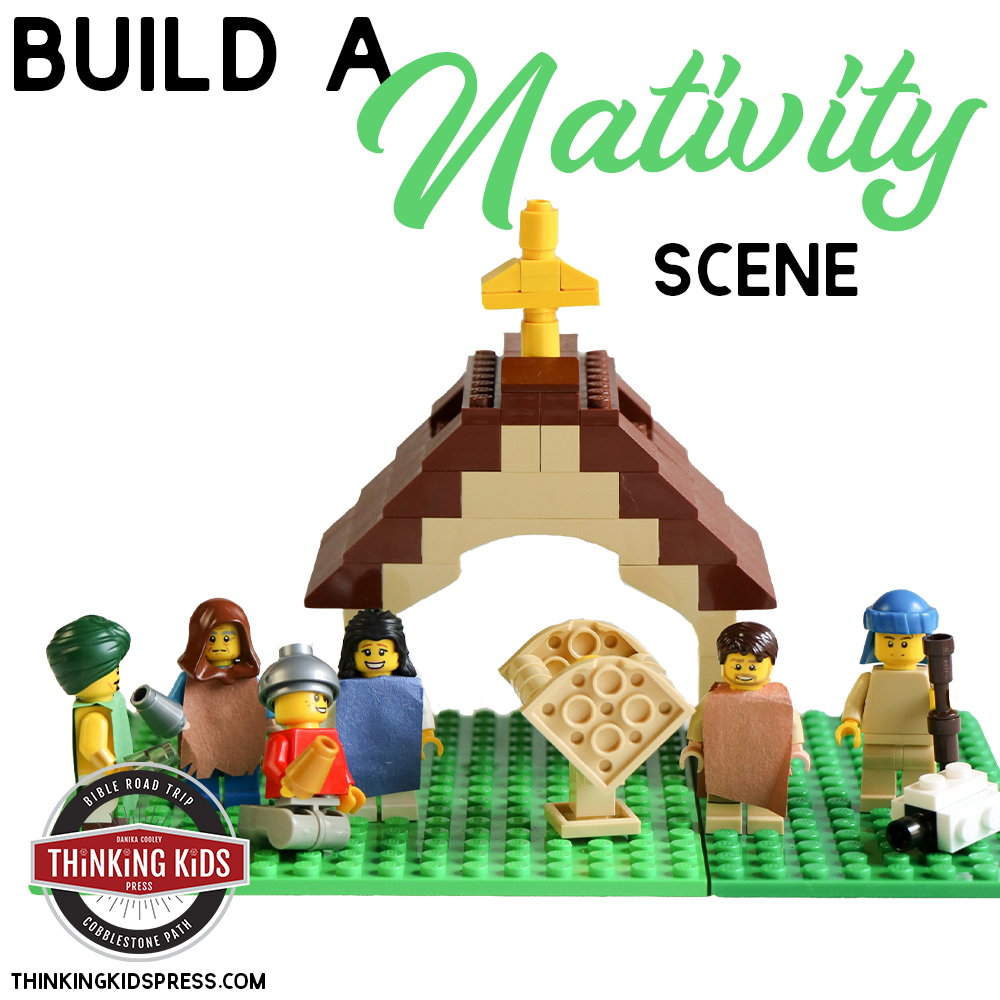 Build a Nativity Scene
Three Wise Men Christmas Ornaments to Make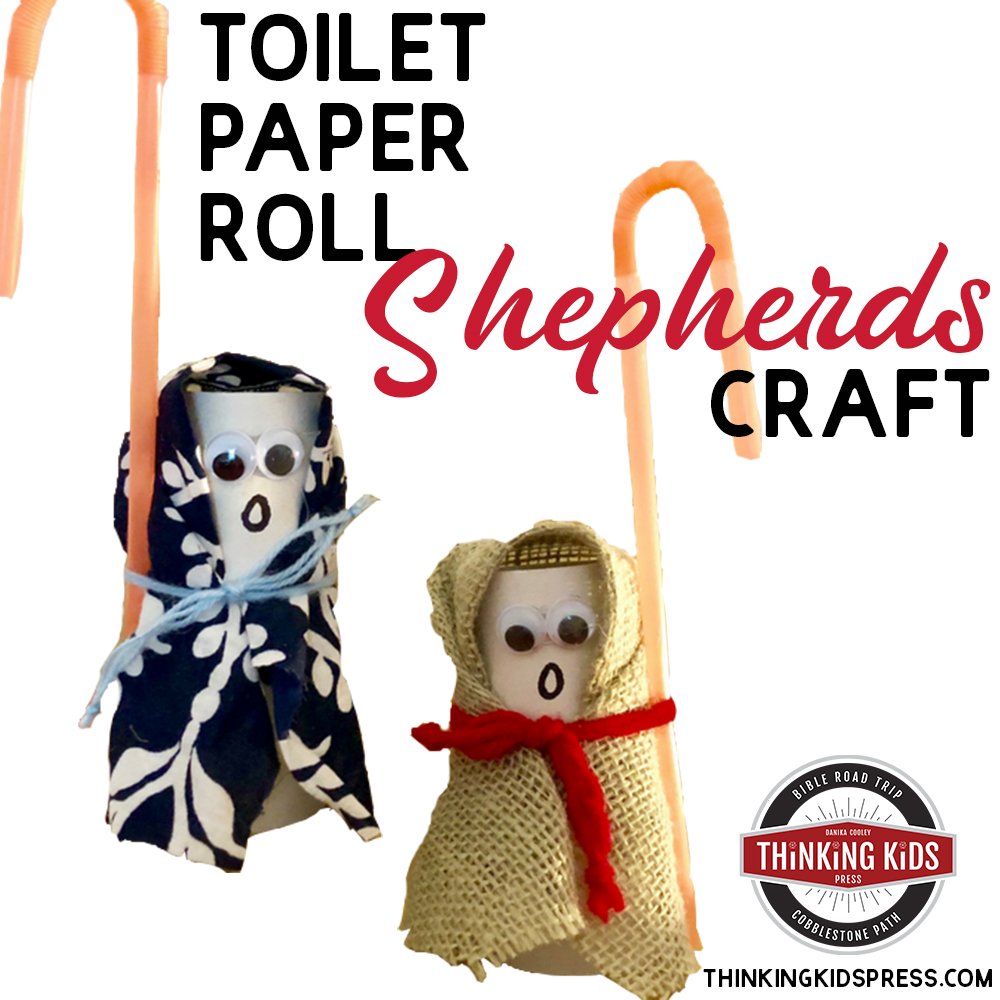 Toilet Paper Roll Shepherds Craft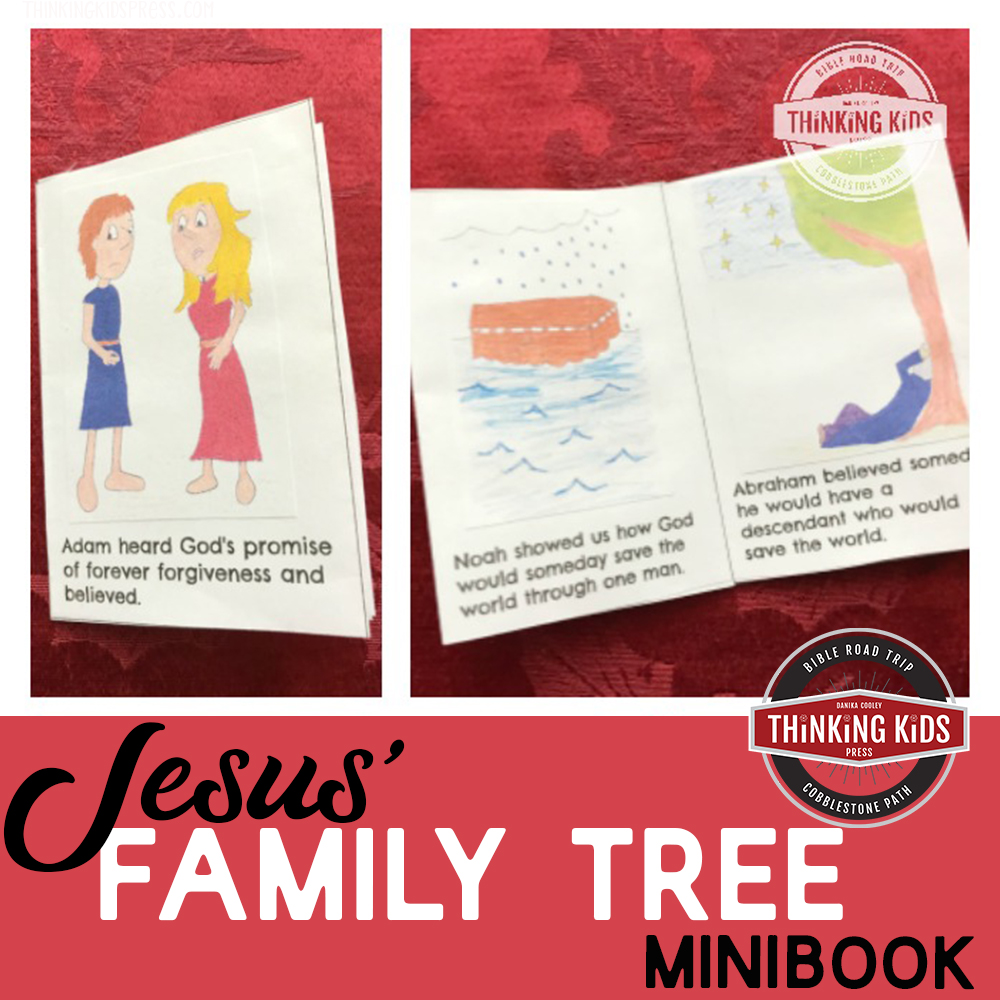 Jesus' Family Tree Minibook
Nativity Scene Craft for Kids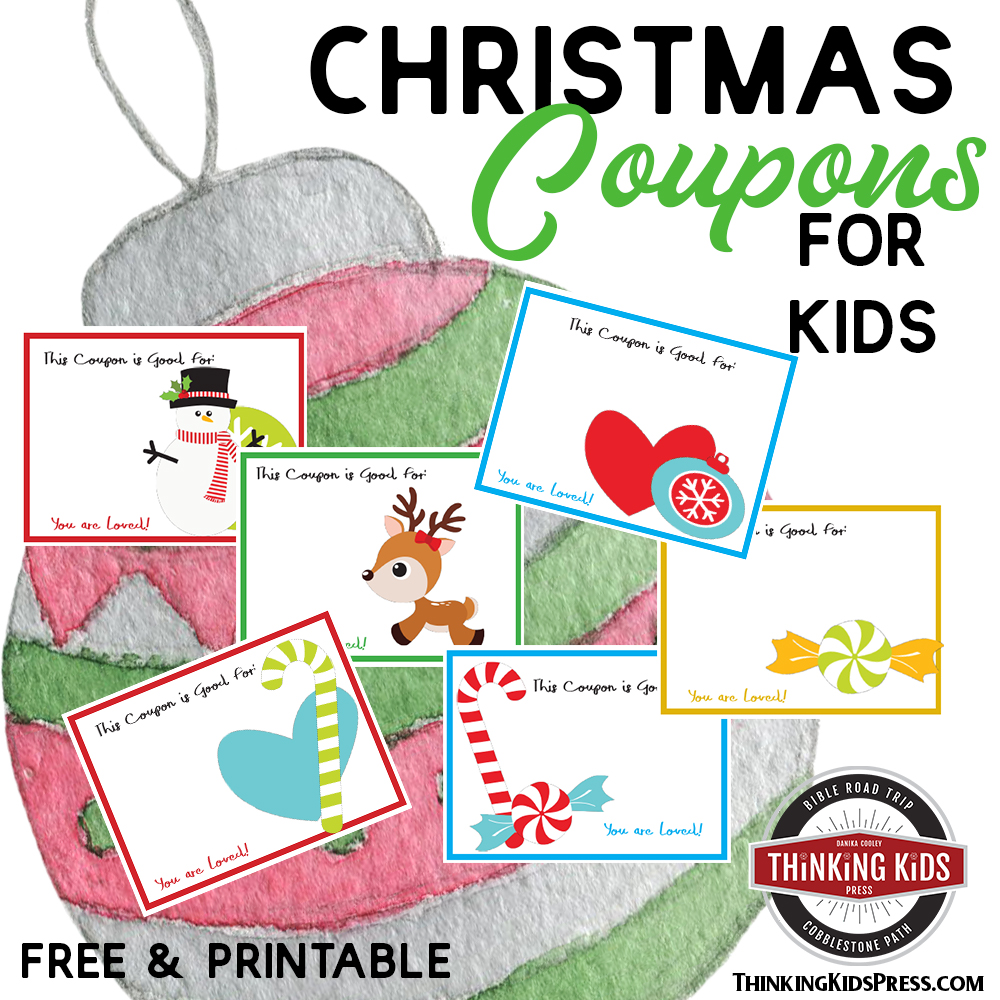 Christmas Coupons for Kids
Christmas Wreath Craft for Kids to Make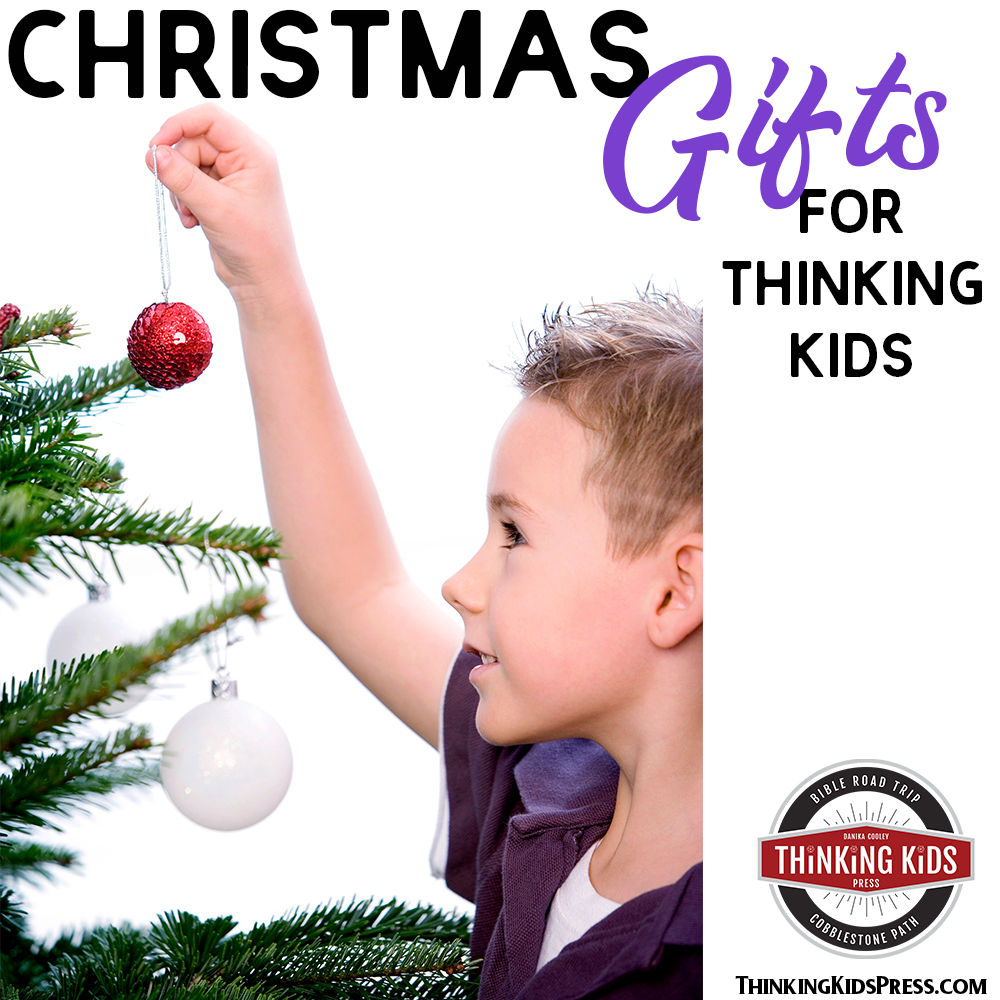 Christmas Gifts for Thinking Kids
Christmas Gifts for Grandma That Get Kids in the Kitchen
Make a Paper Lantern Craft | The Christmas Story for Kids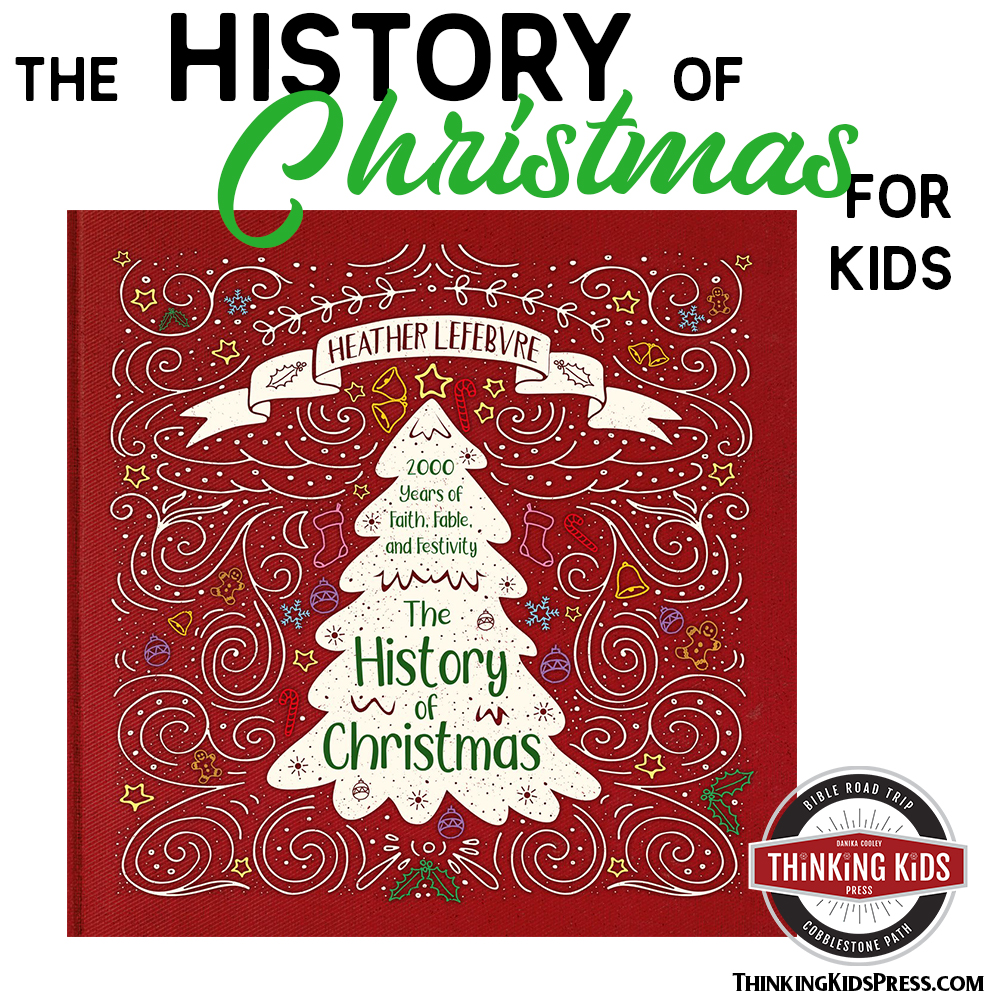 The History of Christmas for Kids
Gifts for Jesus' Birthday | A Family Christmas Tradition
Angels and Shepherds Craft Book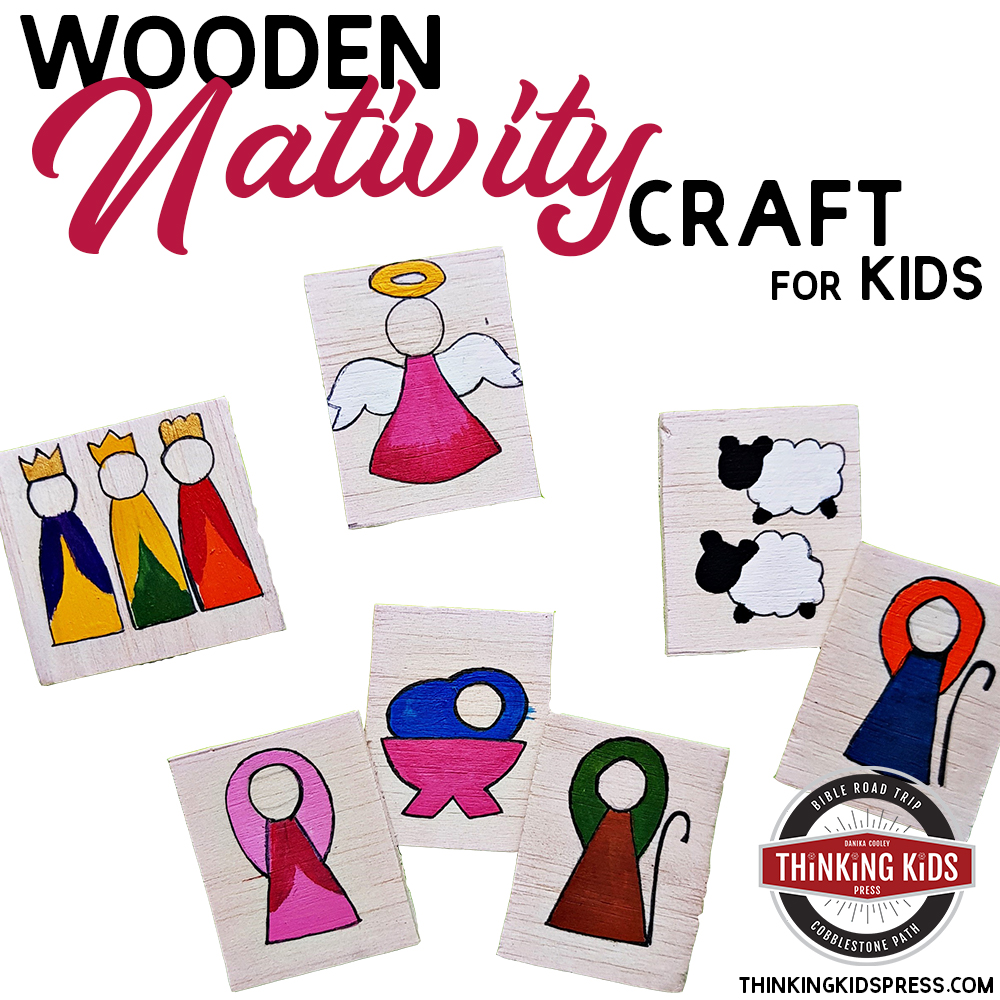 Wooden Nativity Craft for Kids Christmas Nativity Set to Love SQ
Learning Tools for Kids
---
Join the newsletter
Get the Family Prayer Box Project FREE!
Teach your children to pray with this fun project that includes 7 printable sets!