This printable Advent calendar for kids has 24 daily Scripture Advent readings. Point your children toward Christ with this easy-to-make Christmas craft!
---
We had an advent calendar every year when I was growing up. It was one of those cardboard box kinds you get at the grocery store. We'd stare at the calendar just waiting for the moment after breakfast when we could punch open the little numbered door for the day and consume our little piece of chocolate before heading off to school.
Yes, we were self-controlled enough to make it through our Cheerios before tearing into our advent calendars.

Our chocolate-filled Christmas advent calendar was fun, and I enjoyed the countdown to Christmas. But I want Advent to mean something more to my kids.
I want Advent to mean something more to your kids too. I bet you feel the same way.
This printable Advent calendar for kids is a fun craft that will add color to your room and help your children really focus on Christ.
---

---
See the whole series here.
---
Advent Readings
For Christians, Advent is a season of expectant waiting while we anticipate celebrating the Incarnation of Christ. Jesus, God the Son, took the form of a servant and was born as a man. He humbled himself in ministry to his own creation, dying for us. God has glorified the Risen Son and one day every knee shall bow and every tongue confess that Jesus Christ is Lord. (Philippians 2:1-11)
WHOA.
Just take that in for a moment. That's amazing.
You and I want our kids to celebrate the Advent season for real. We want them all to understand the wonder of the God who became man and died for their sins. I put together a 24 Advent readings for children that will help kids understand:
The Christmas Story
Prophecies Fulfilled by Jesus' Birth
Jesus as God the Son
And I put those readings on a beautiful printable Christmas Advent calendar banner you can assemble and use to decorate your home. The Advent calendar has a Scandinavian design in honor of my maternal grandparents. God Jul! (That means Merry Christmas in Swedish.) Check it out:
---
Printable Advent Calendar for Kids
You can purchase the Printable Advent Calendar for Kids in the Thinking Kids Press Store.

I often get asked
how to print Thinking Kids resources
. Here's my very best advice. Take it and adapt it for your own good uses.
Sometimes readers are concerned about using colored ink. If this is the case for you, there should be a setting on your printer that allows you to print in black and white. Printing in grayscale will still use some color, but it will come out prettier than black and white. (The colors on this are so pretty though!)
Print these duplex (double-sided) and have them flip on the long side.
I recommend printing on white cardstock so the banners will be more durable and they'll stand up. This is my very favorite cardstock: Neenah Premium Cardstock.
You'll need to cut the banners out so you can glue them onto your ribbon. I cut around them, leaving a small white margin. I don't suggest trying to cut on the line.
---
Supplies Needed to Make Your Christmas Advent Calendar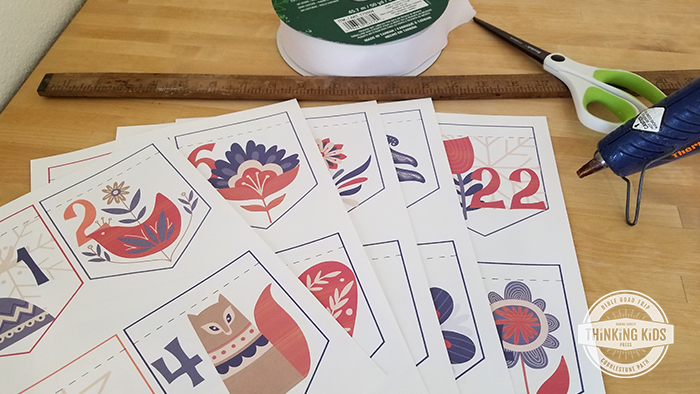 You'll need a few supplies to make your Christmas advent calendar. You may have a few of these items already. If not, these are all fairly inexpensive and will serve you well for multiple projects. Make sure you get ribbon that's 1/2 inch wide! I used 2″ inch wide ribbon, and it was too much fabric into the fold in the banner.
Hot Glue Gun with 25pcs Glue Sticks

Neenah Bright White Card Stock, 65lb

Scotch Precision Ultra Edge Titanium Scissors

2 Roll 1/2 Inch Wide Wire Edge Ribbon

---
Assembling Your Advent Readings for Children
---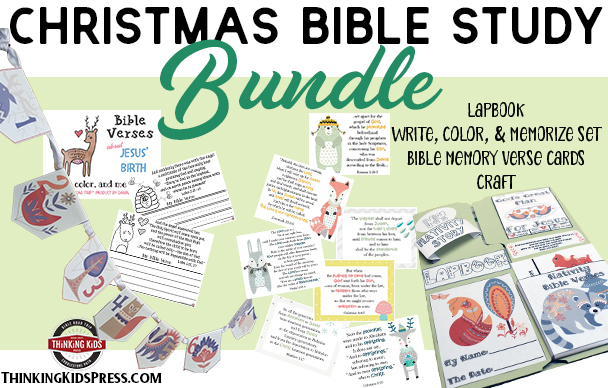 Teach your kids about Jesus with the Christmas Bible Study Bundle–and save!
---
1) Print Your Advent Calendar & Cut Everything Out
Print your Advent calendar banners on
white cardstock
.
This is a double-sided printable, so you'll want to print it duplex with the fold on the long side.
Note: You'll want to cut out all of your labels in advance. Your older kids can help with this task. If you need more labels, you can just print extra sheets.
---
2) Measure and Cut Your Ribbon
You'll need 4 yards of ribbon. Add another yard if you want to tie a bow on each side or to have a long tail.
Fold your ribbon in half and tie a small loop so you can attach it to your wall or mantle. Fold each half in half again (subtracting your end trails and bow (if you added ribbon for that). Make a small loop at each quarter length point and at each end. At this point your ribbon will be divided into four equal sections with a decorative tail on each end.
I used small hooks to attach our banner to the mantle through the small loops I tied.
---
3) Fold Your Advent Calendar Banners
Each Advent calendar banner has a dotted line across the top. Fold the banner on the dotted line away from the decorative side toward the side that has the Advent readings. Do this with each of your 24 banners.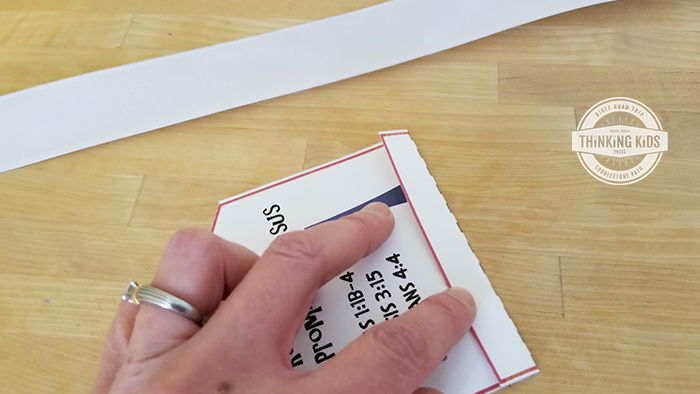 Your ribbon has been divided into four equal sections. Each section will have six Advent calendar banners. Lay out the first 6 banners as shown below and space them evenly. You don't need to measure the space between banners–you can eyeball it.
---
4) Glue Your Advent Calendar Banners to Your Ribbon
You will use a hot glue gun to attach your banners to your ribbon. This is a job for you, the adult, as the hot glue is really hot and you have to use your fingers. I tried using a table knife to push down the flaps over the glue–it worked reasonably well, so you can do that if you'd like.
I found the process worked best when I glued the ribbon to the cardstock under the flap, then glued the flap over the ribbon onto the cardstock beneath.
Note: I'm using 2-inch wide wire edge ribbon in this picture. I thought it would be prettier for the end pieces, but it was too much fabric for the flap. Use 1/2-inch wide wire edge ribbon instead. Again, be careful gluing your banners to the ribbon. I'm sporting a lovely deep burn across my finger due to my 2-inch ribbon faux pas.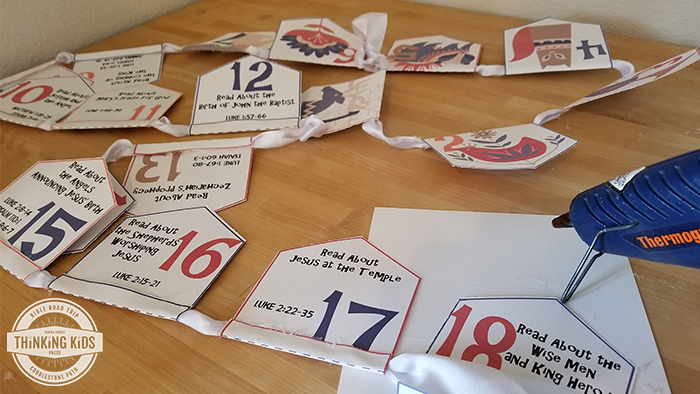 ---
Display Your Christmas Advent Calendar with Your Advent Readings Facing In
Take a picture of your Christmas Advent Calendar banner and share it on social media with the hashtag #BibleRoadTrip. You can tag me as well! I'd love to reshare it. I'm on Pinterest, Facebook, Twitter, and Instagram. You can also share it in the Bible Crafts for Kids community on Facebook.
Beginning December 1st, turn over one banner a day to reveal that day's Scripture readings. Have your kids help you locate the Scriptures in the Bible. Take turns reading a paragraph each and discuss what you learned about the Incarnation of Christ that day!
I hope your family is blessed by the Advent readings for children. I hope too, that you're blessed by our
Bible Christmas Crafts for Kids series
here at Thinking Kids.
---
Grab the 12-month Bible Verse Calendar and get started on fun, themed devotions for your kids. It's a fun way to teach theology!
---
More Thinking Kids Posts You'll Love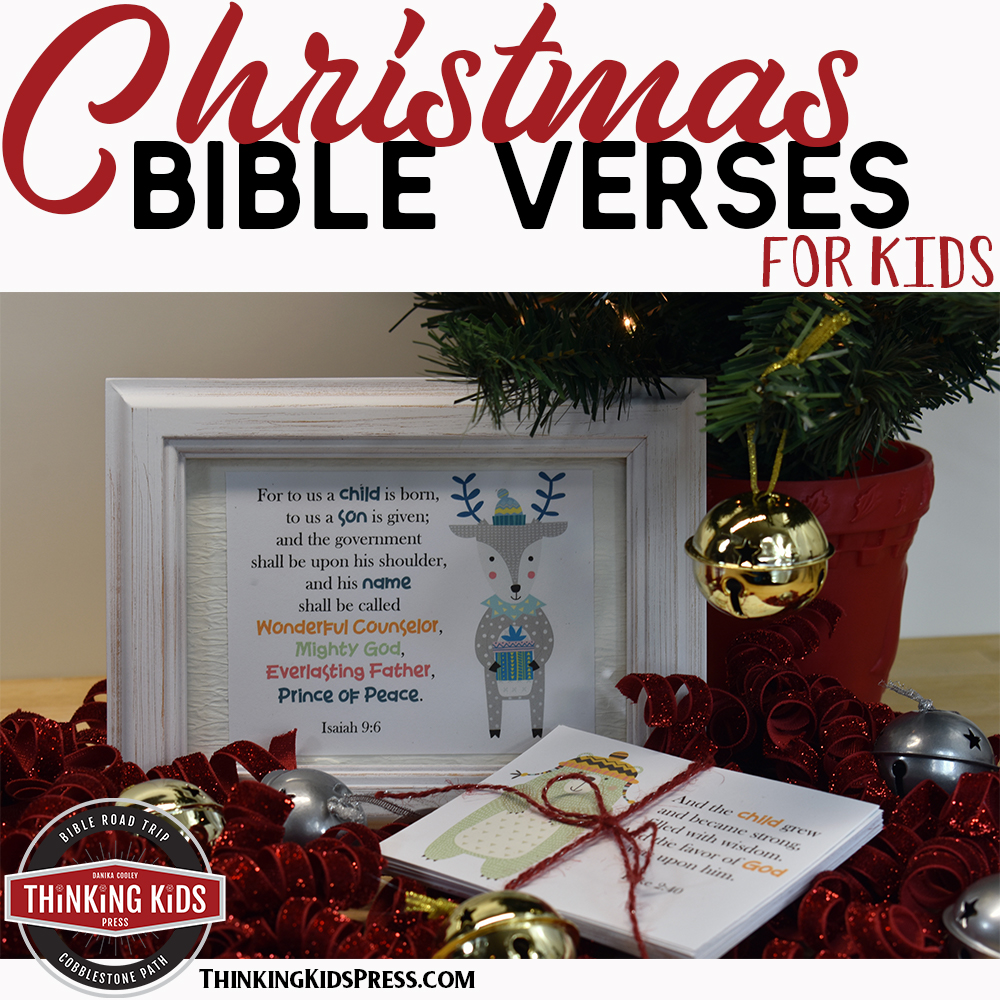 Christmas Bible Verses for Kids
Christmas Wreath Craft for Kids to Make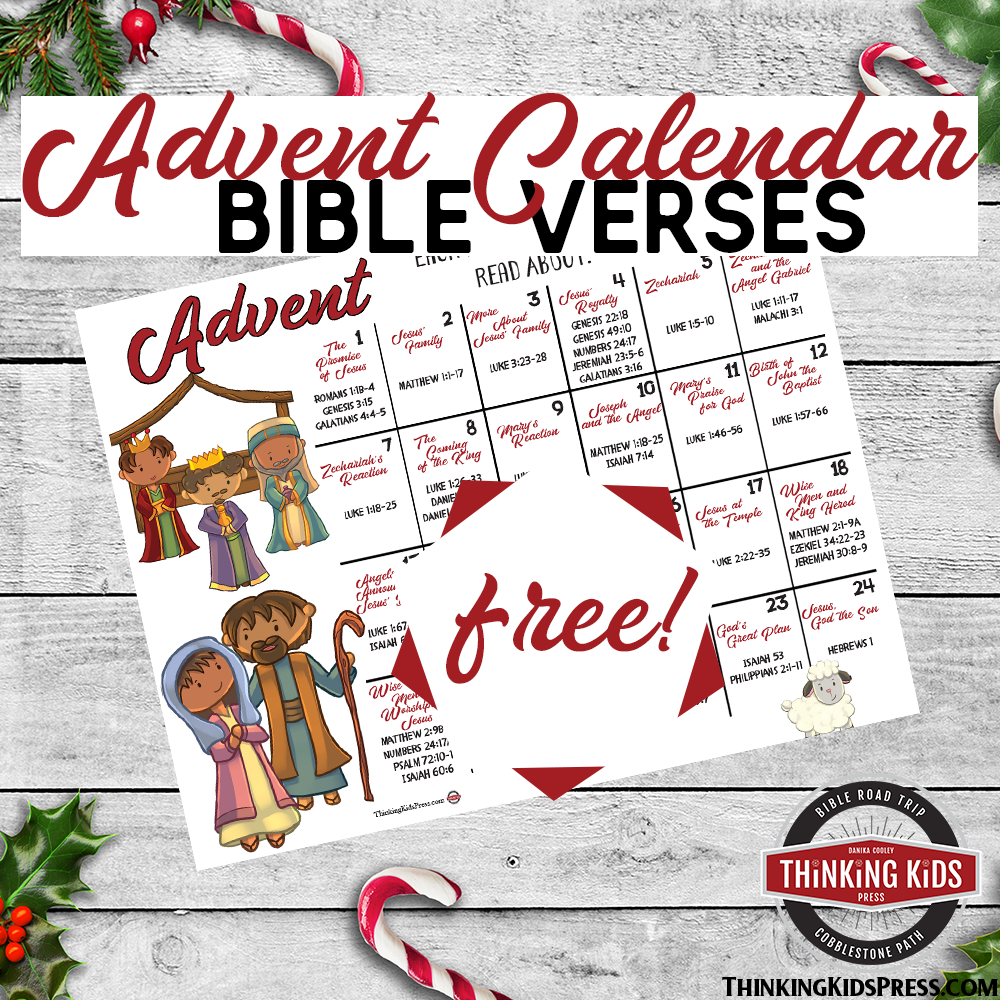 Christmas Advent Calendar with Bible Verses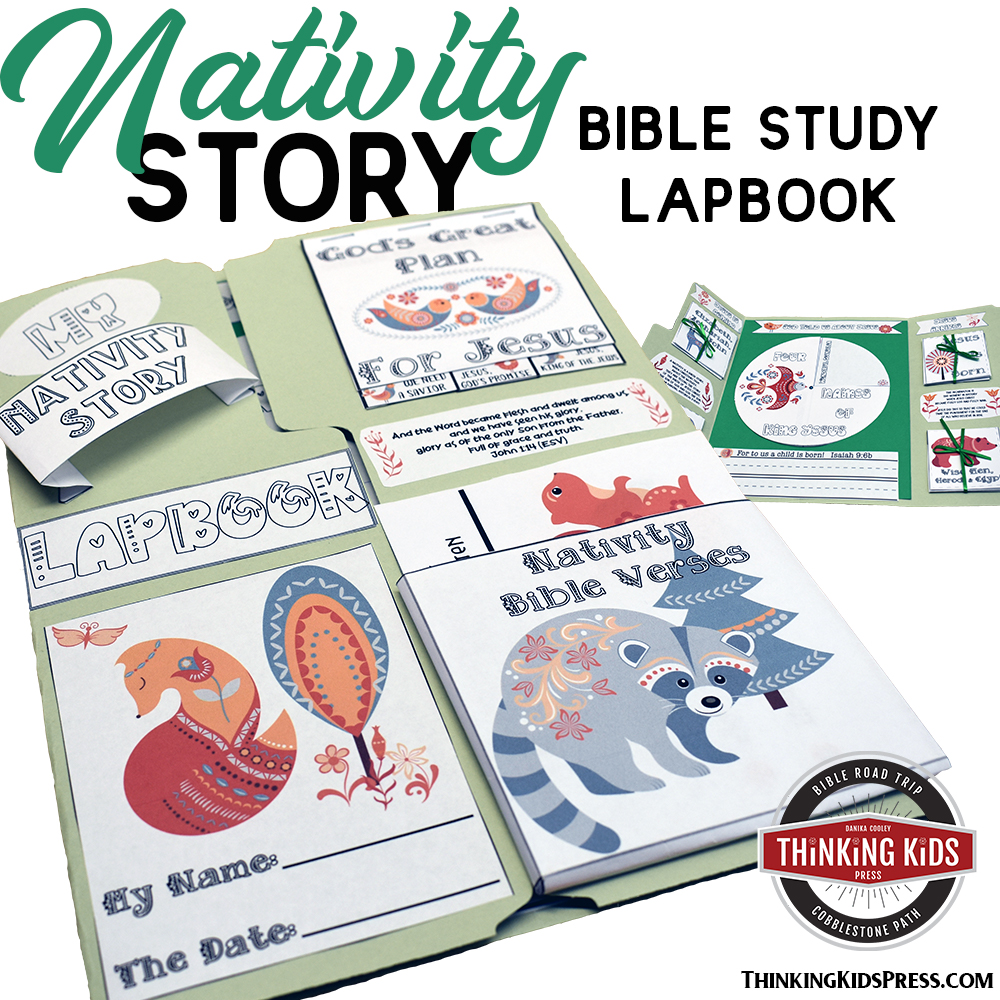 Christmas Nativity Story Lapbook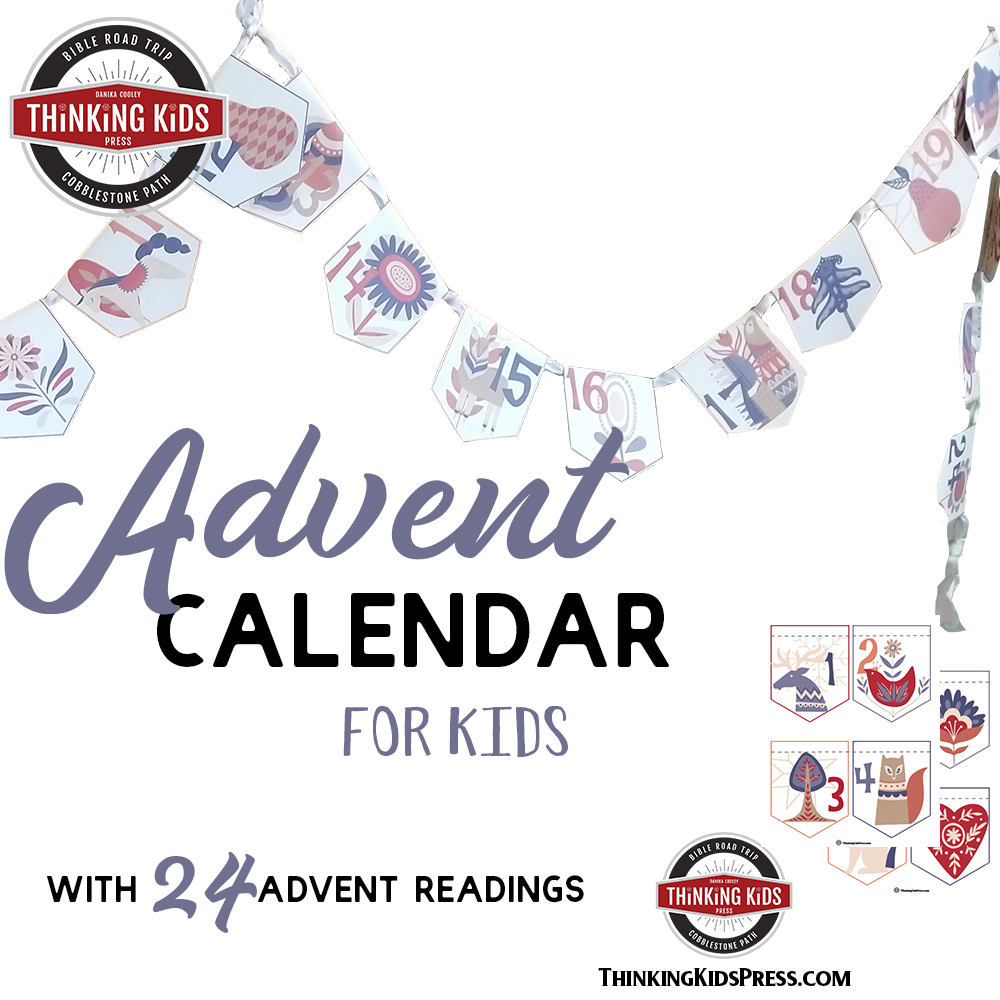 Printable Advent Calendar for Kids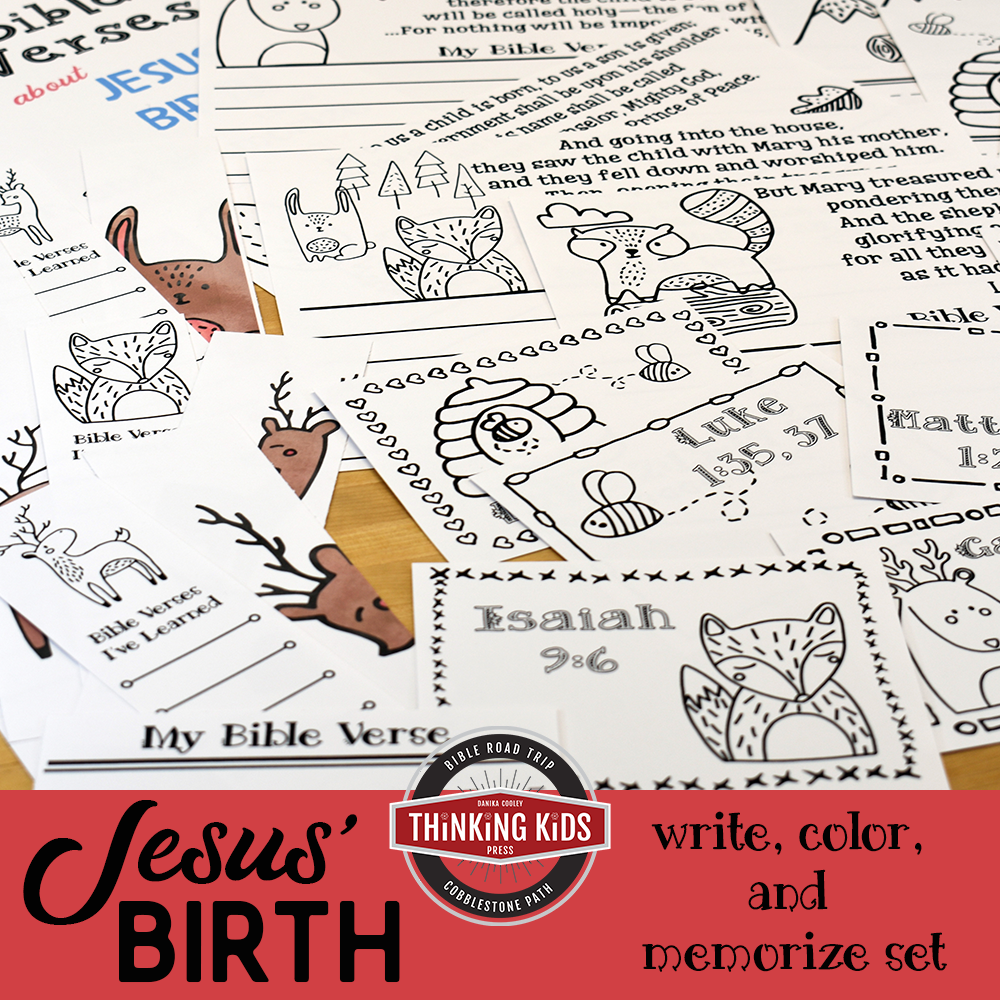 Bible Verses About Jesus' Birth | Write, Color, & Memorize Set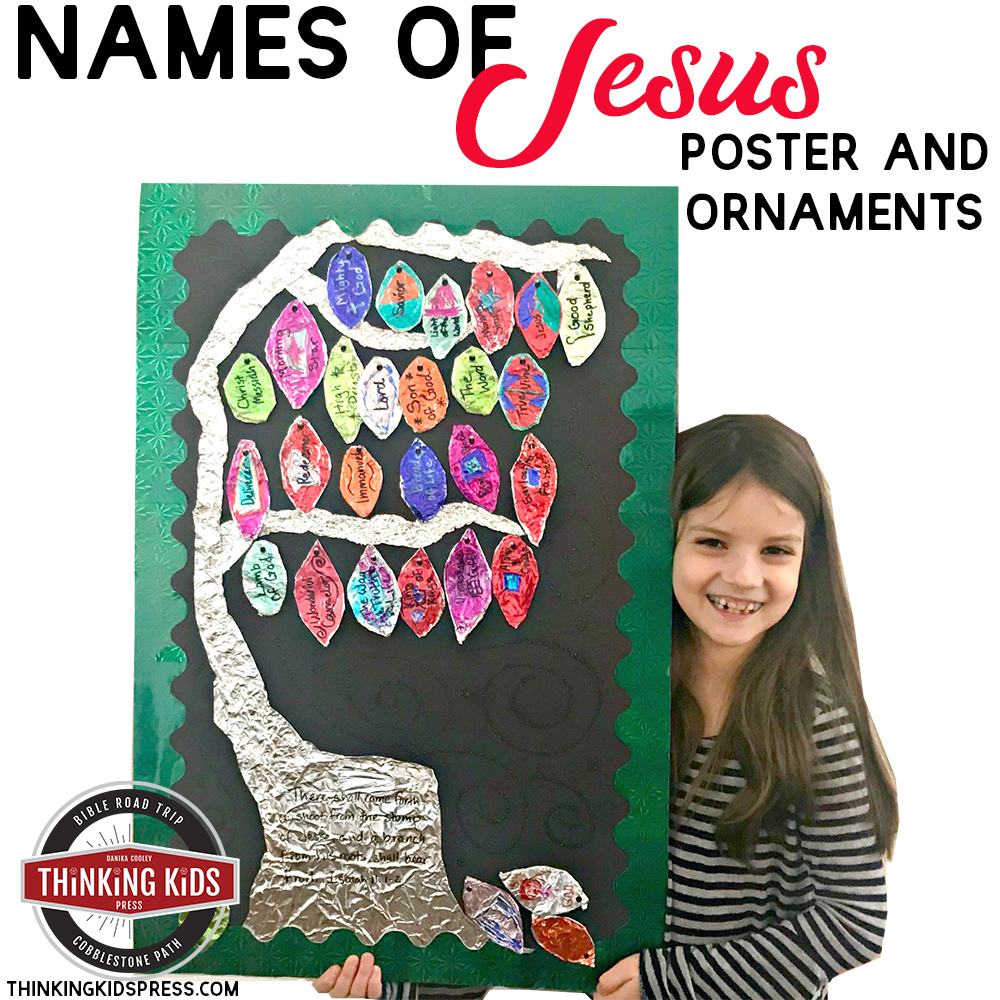 Names of Jesus Poster and Ornaments
Christmas Star of Bethlehem Sand Dollar Ornaments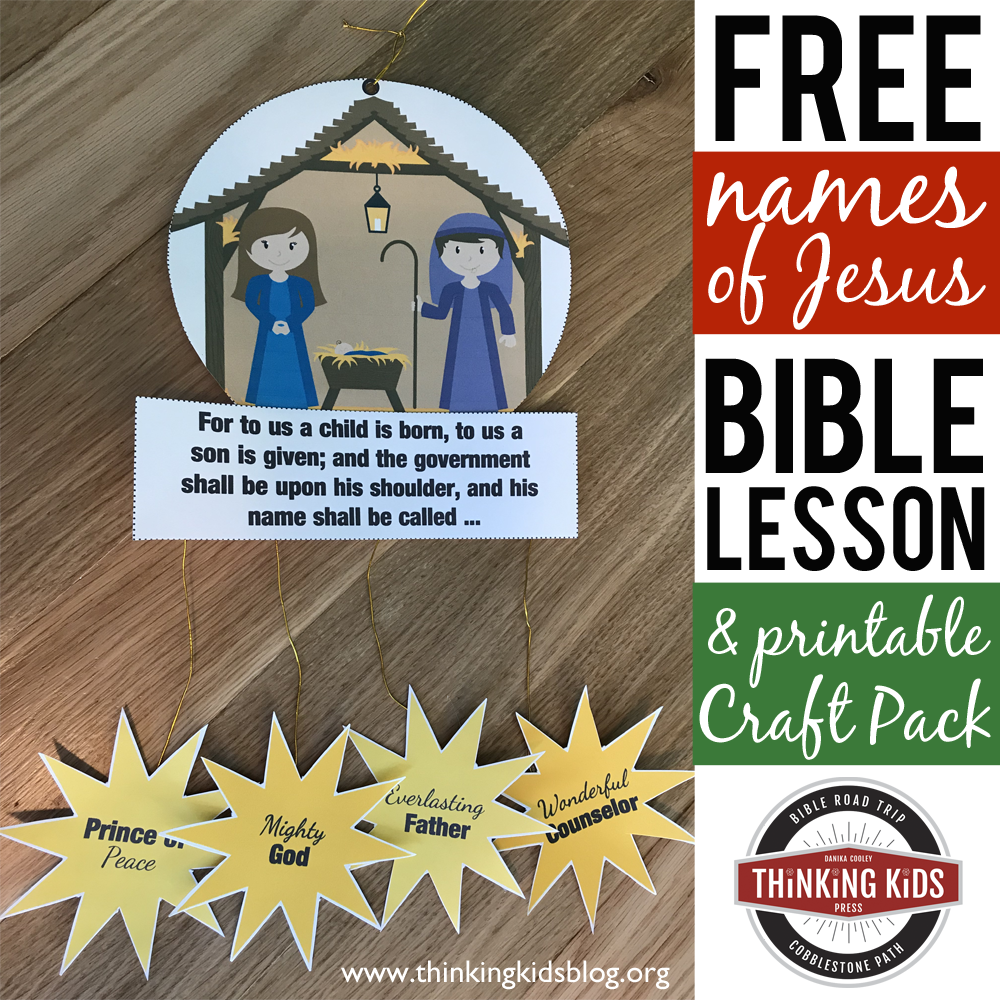 Names of Jesus Bible Lesson and Craft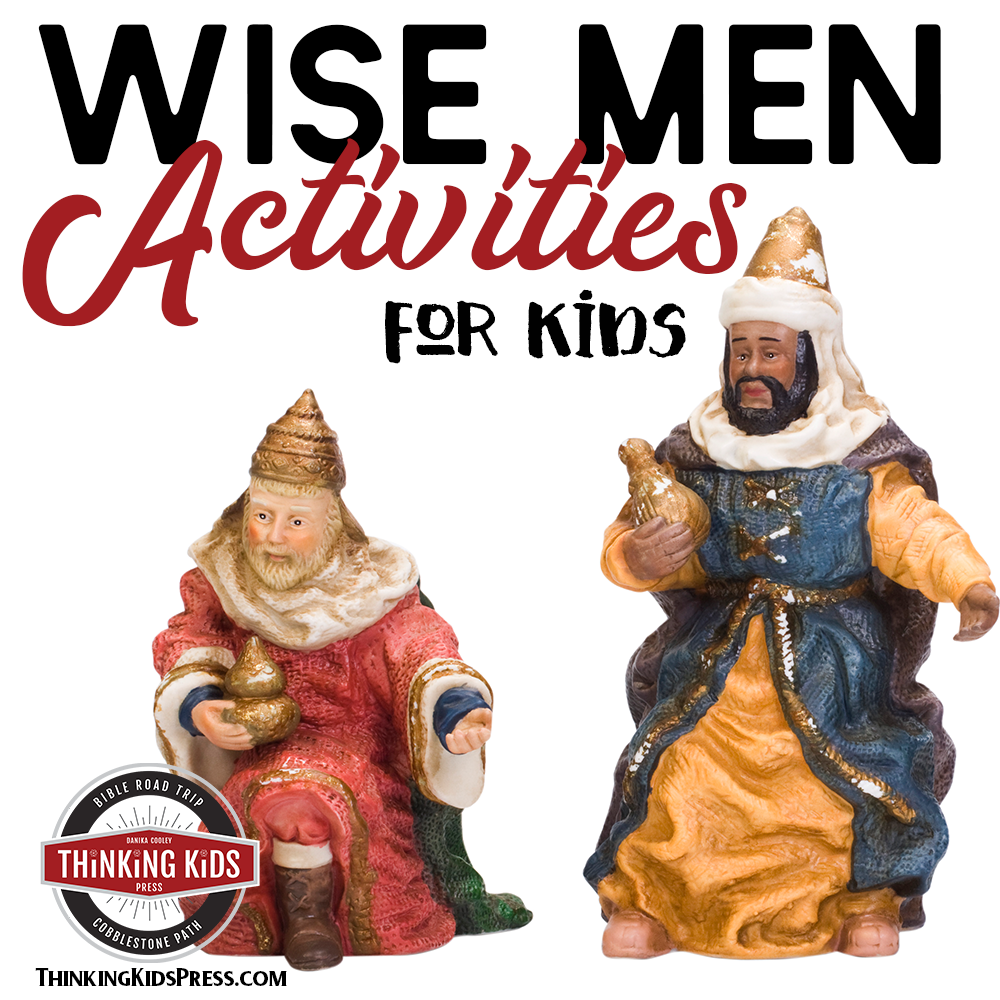 Wise Men Lessons and Activities
Shepherd Studies and Activities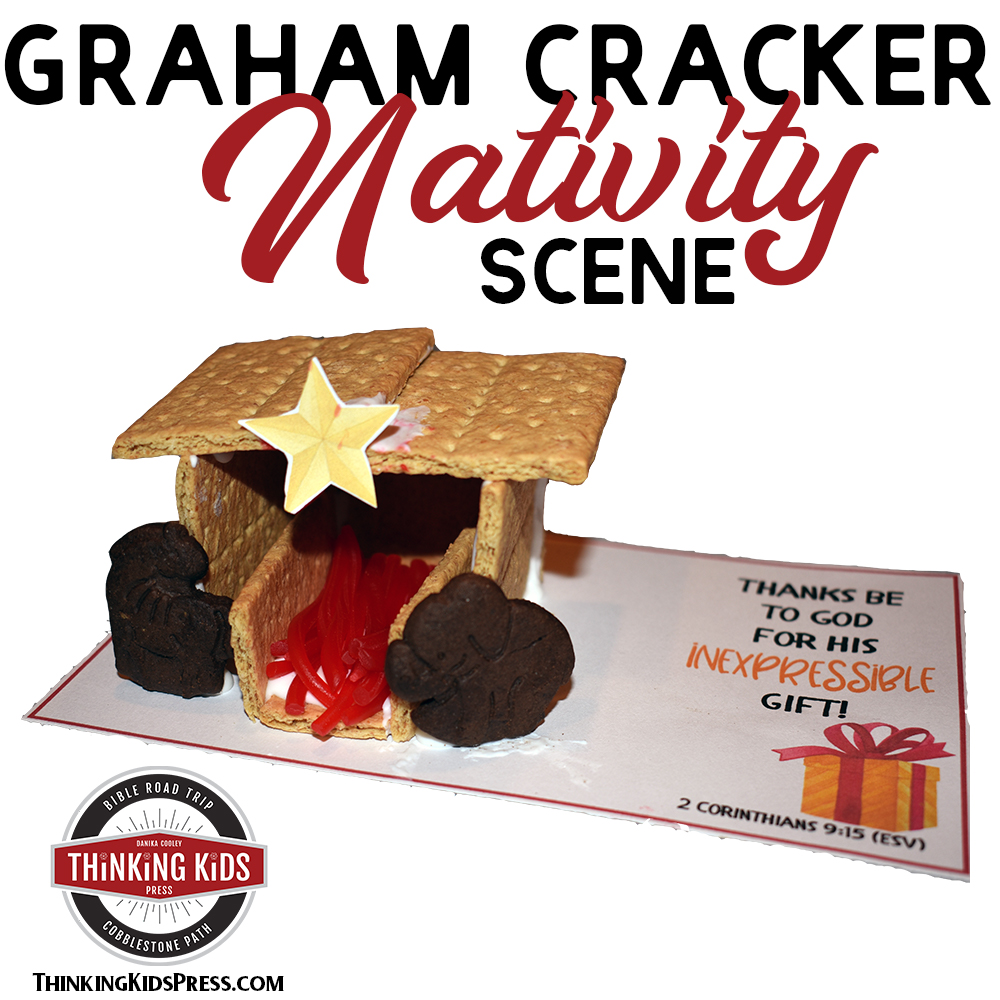 Easy Graham Cracker Nativity Scene
Christmas Stained Glass Art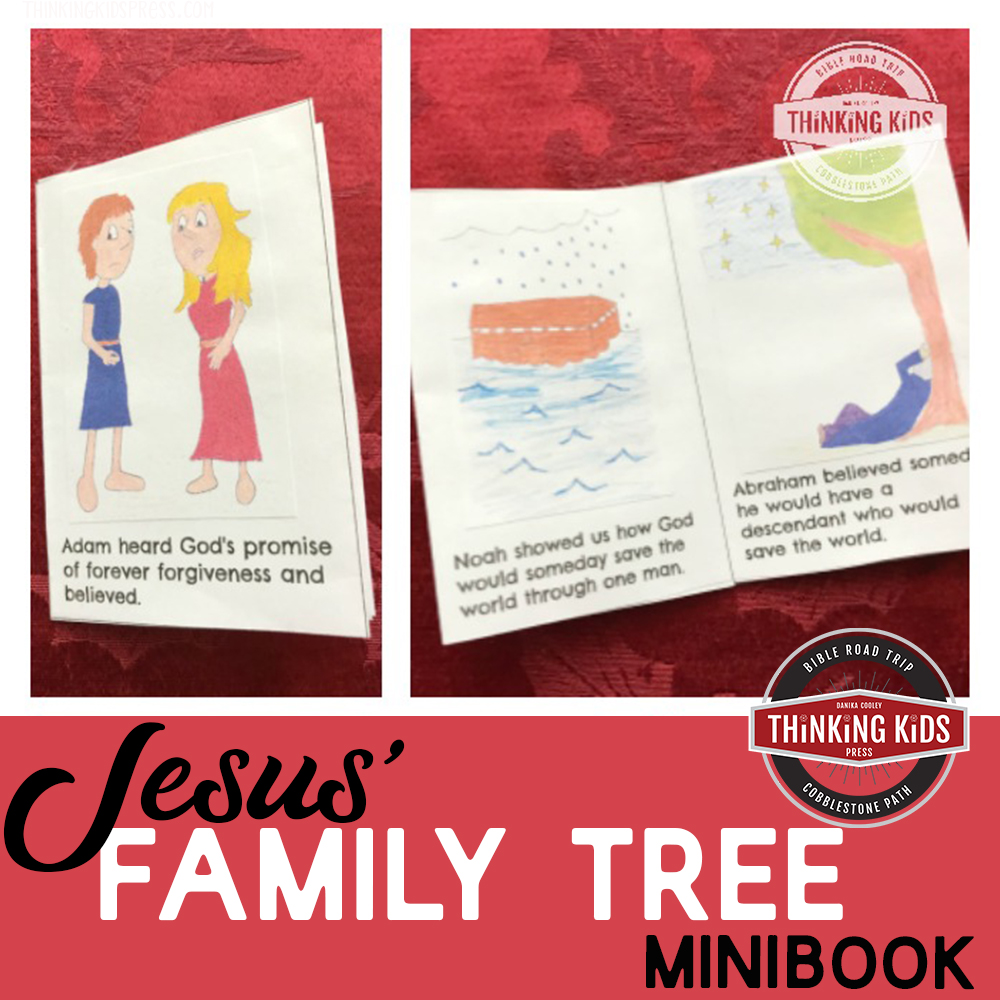 Jesus' Family Tree Minibook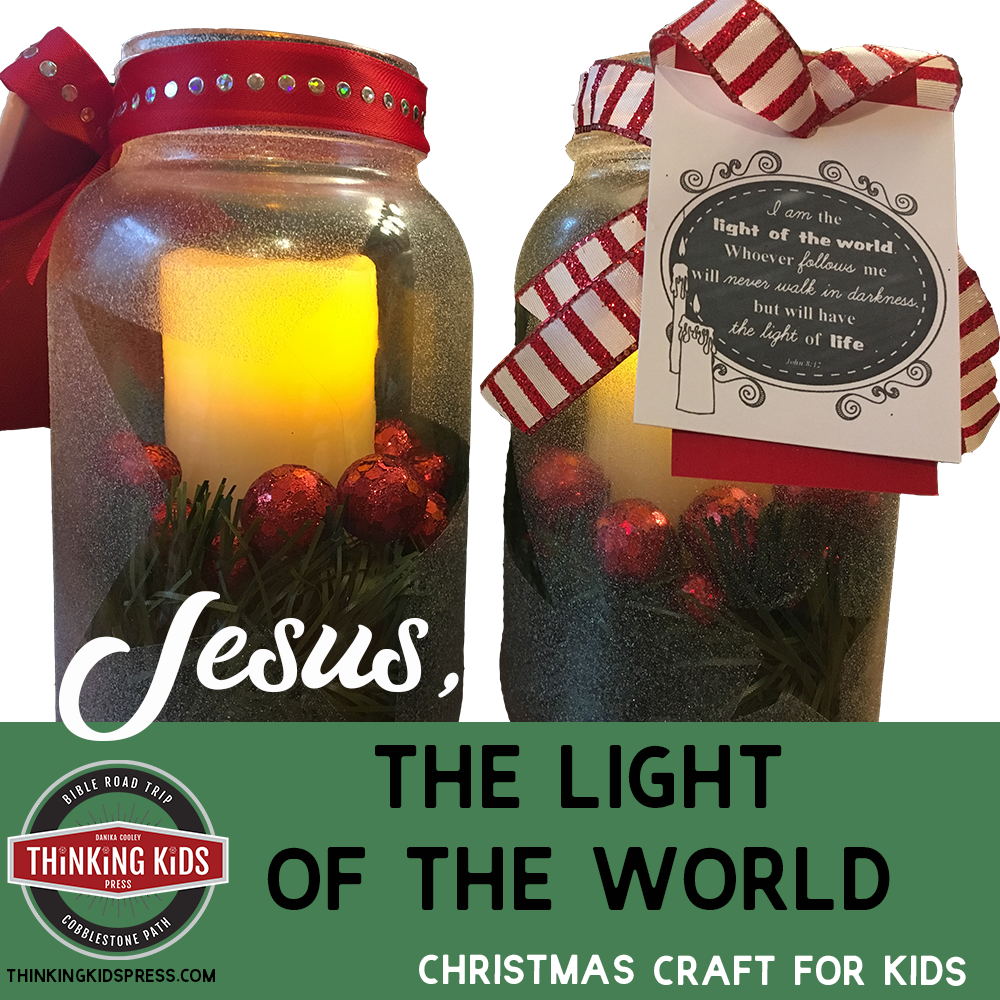 Jesus, the Light of the World Christmas Craft for Kids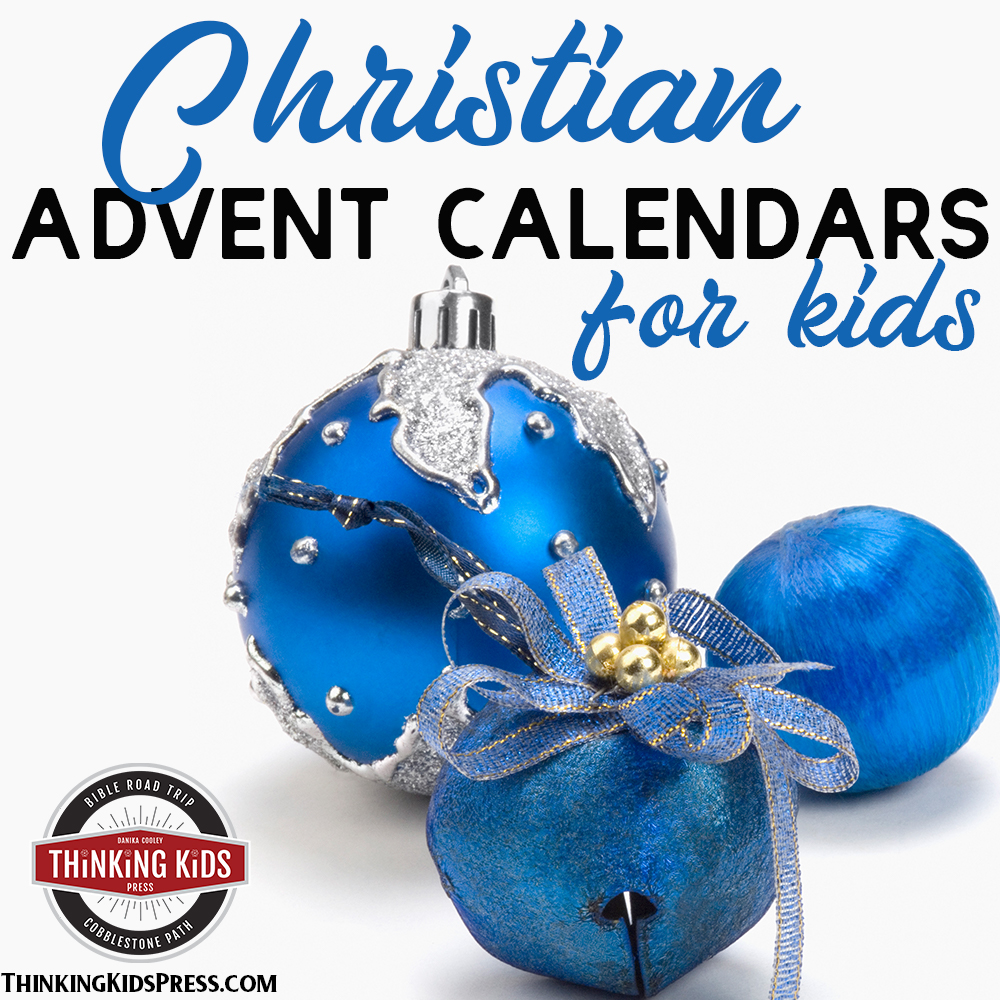 Christian Advent Calendars for Kids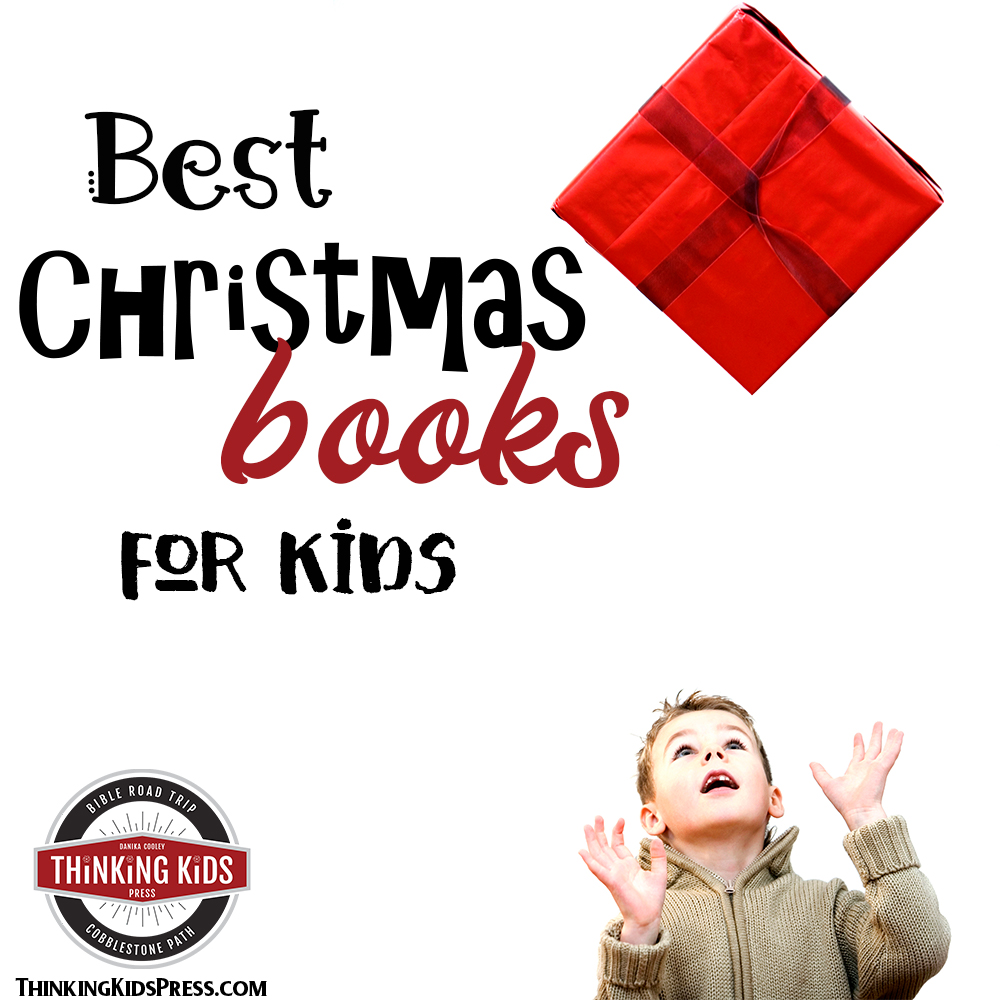 Best Christmas Books for Kids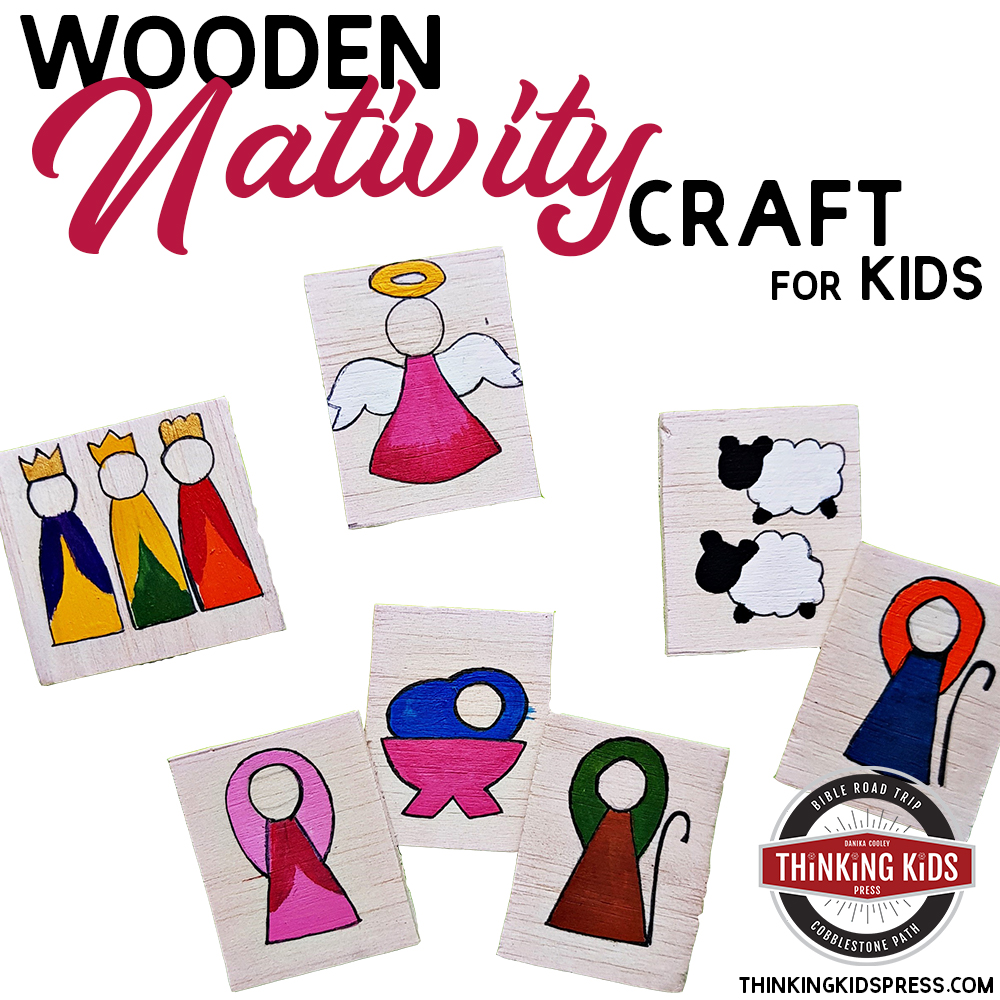 Wooden Nativity Craft for Kids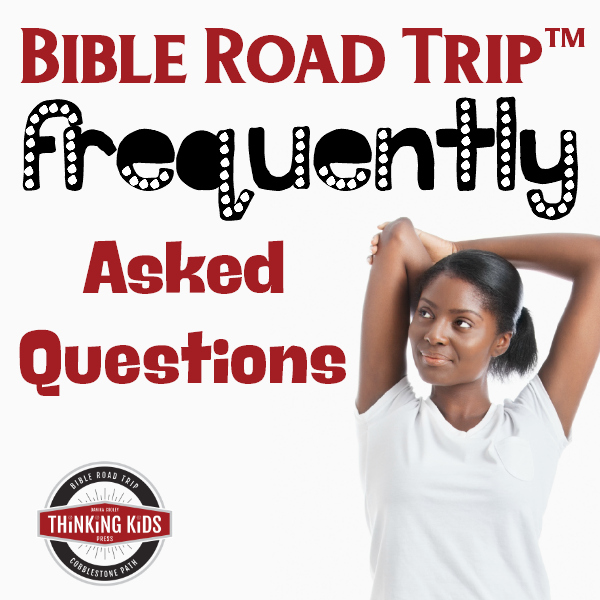 Bible Road Trip™: Frequently Asked Questions
7 Tips for Surviving the Holidays with Kids
Three Wise Men Christmas Ornaments to Make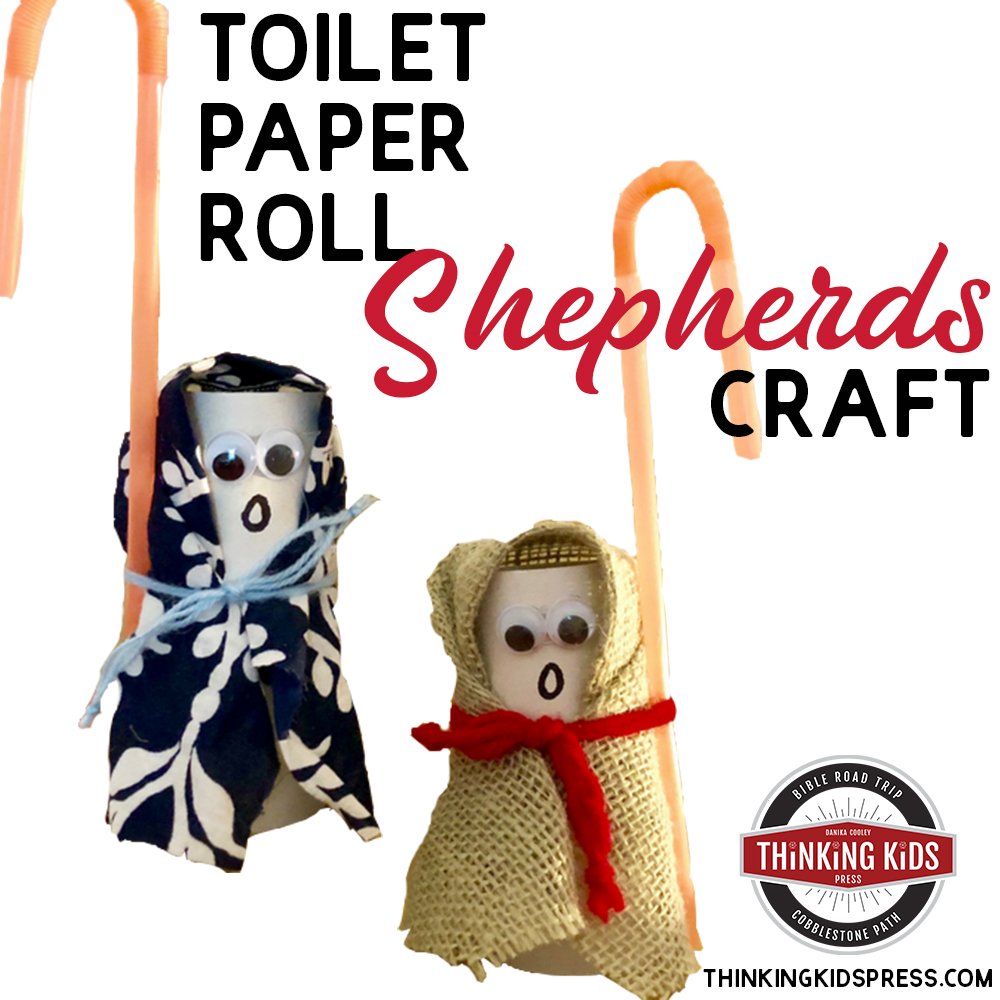 Toilet Paper Roll Shepherds Craft
Nativity Scene Craft for Kids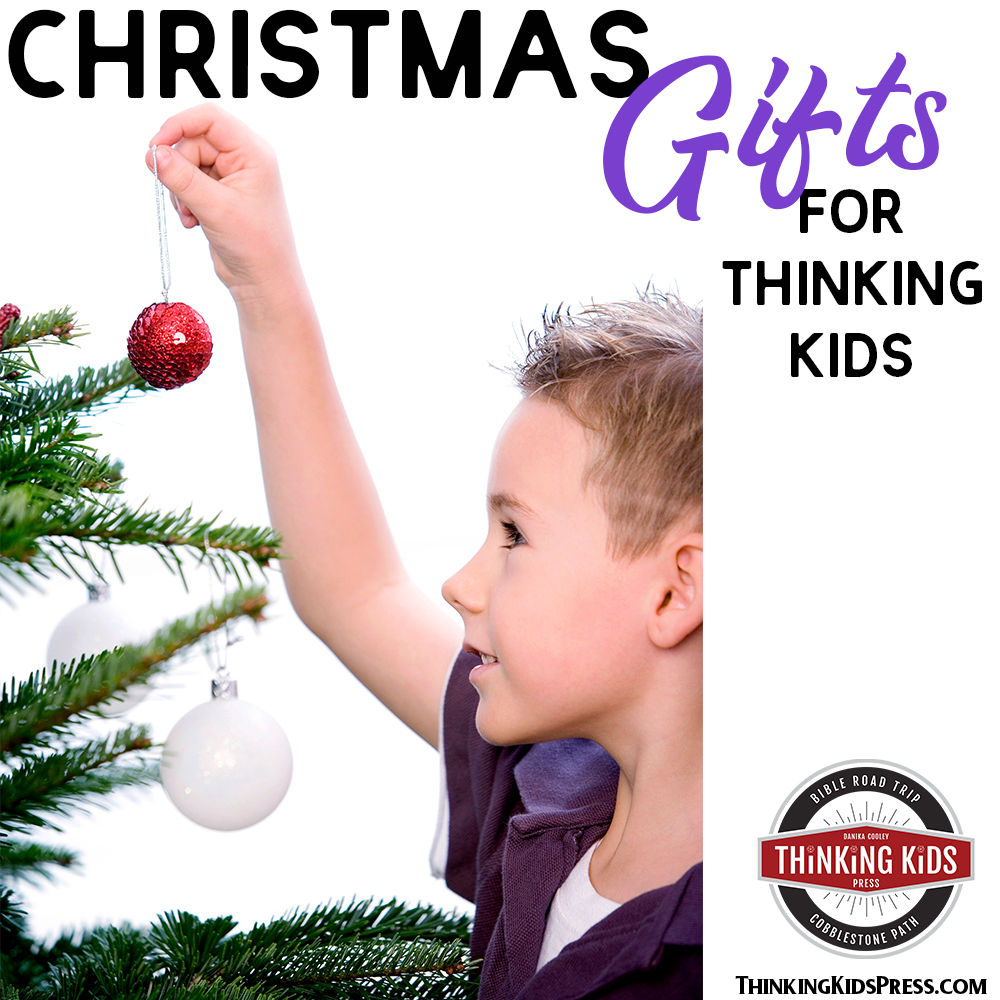 Christmas Gifts for Thinking Kids
Angels and Shepherds Craft Book
Christmas Coupons for Kids
Gifts for Jesus' Birthday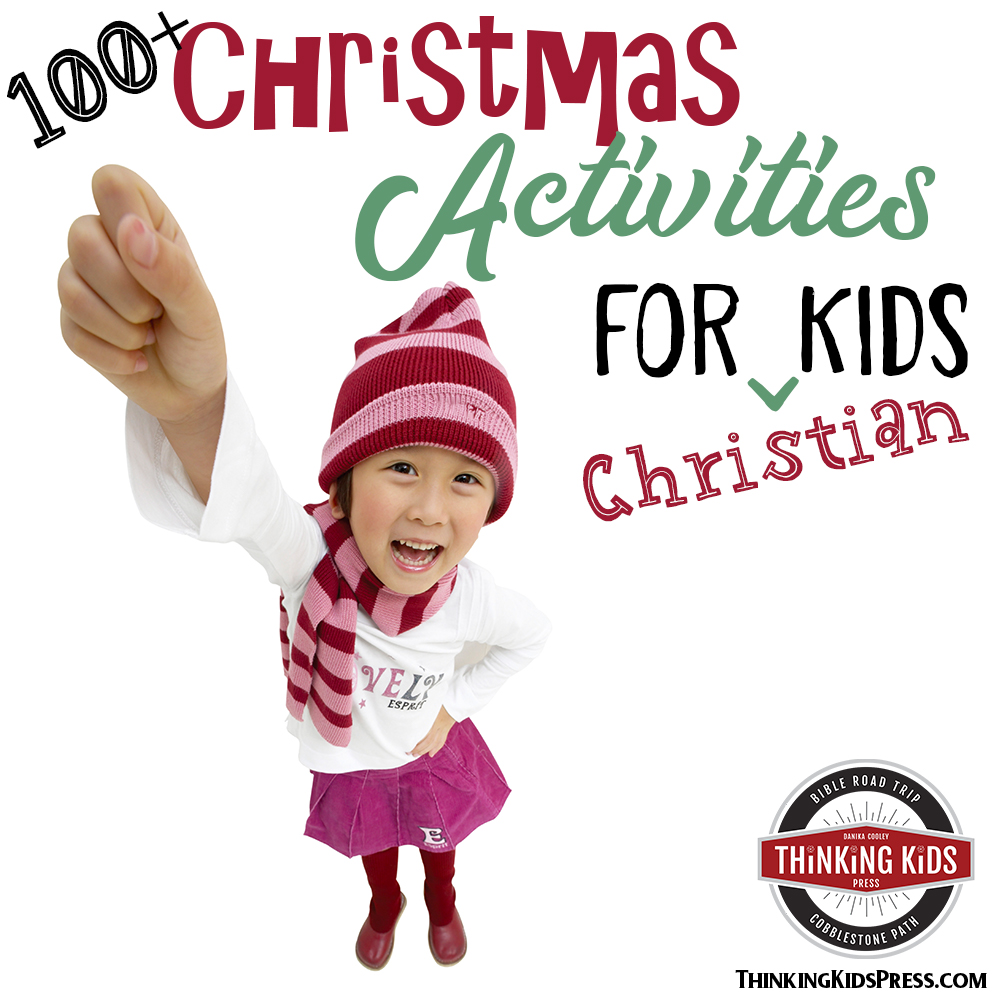 100+ Christmas Activities for Kids
---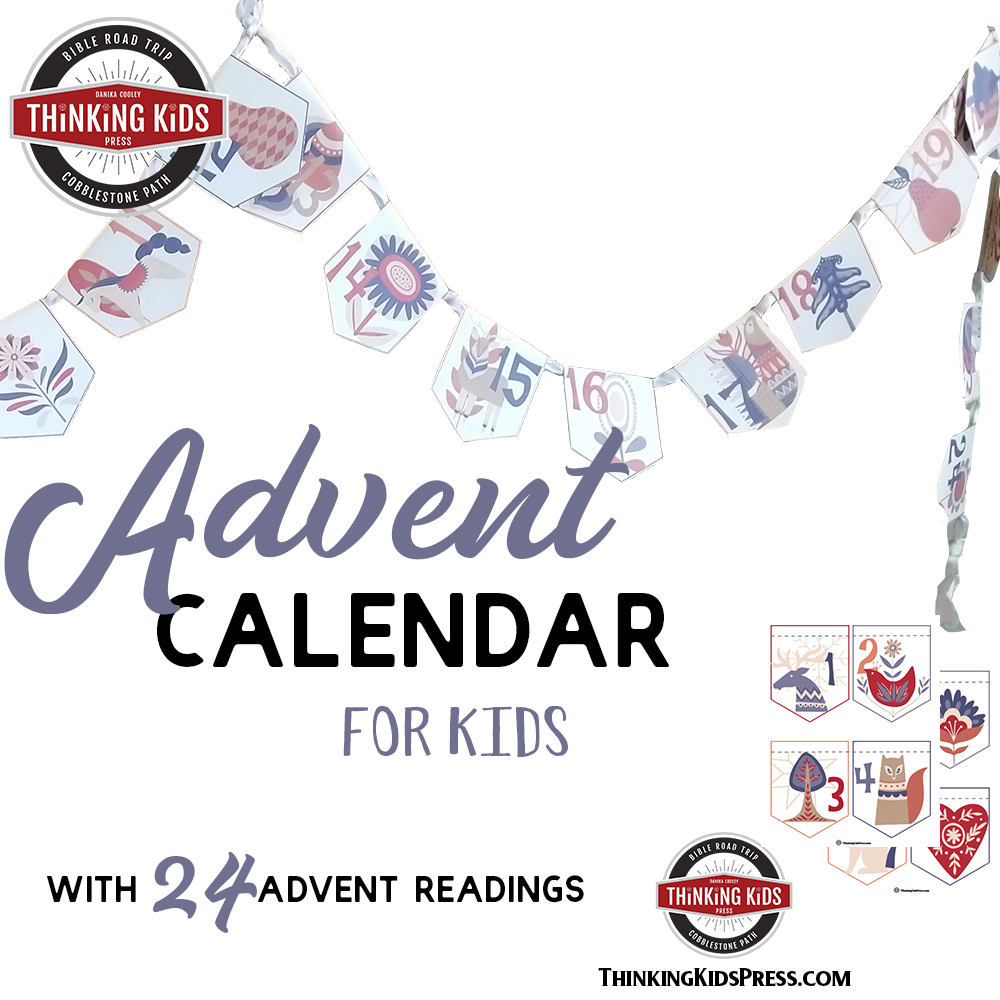 Join the newsletter
Get the Family Prayer Box Project FREE!
Teach your children to pray with this fun project that includes 7 printable sets!