Make this Jesus' Family Tree Minibook with your family or classroom to teach your kids about the people God used in his plan for salvation!
---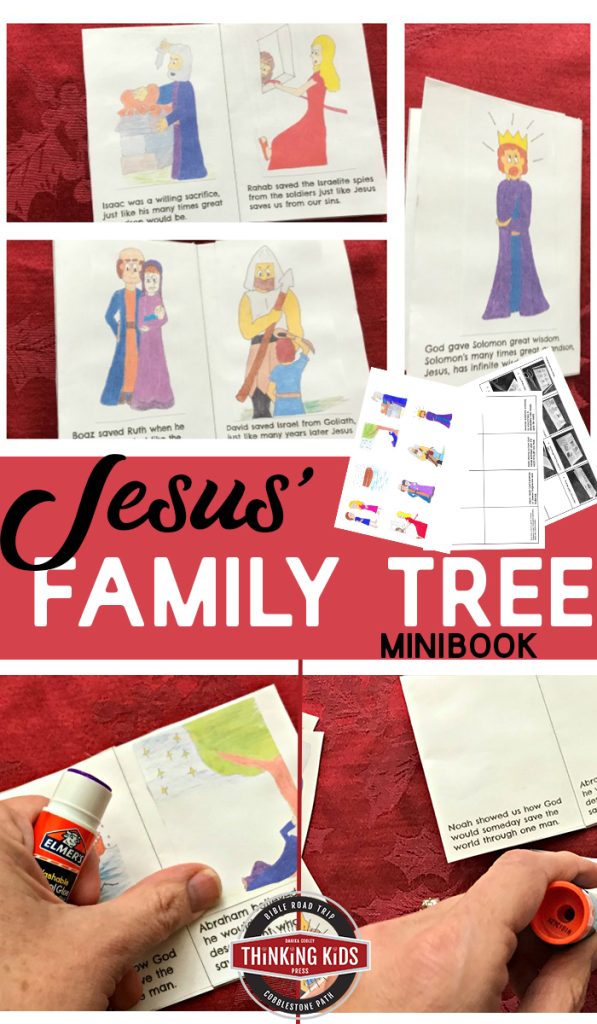 This post is a part of the Bible Christmas Crafts for Kids series.
The Jesus' Family Tree Minibook was created especially for you by my good friend Ticia Messing from Adventures in Mommydom. ~ Danika
---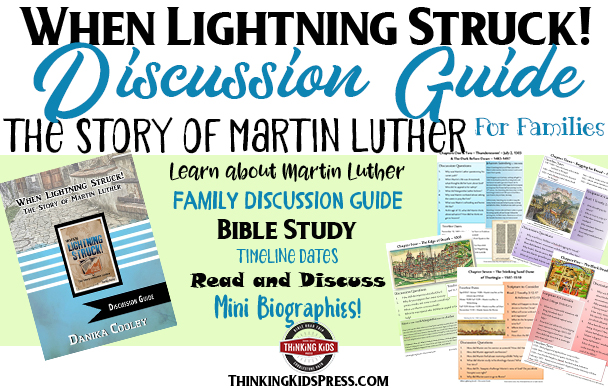 Get ready for Reformation Day with When Lightning Struck!: The Story of Martin Luther -- and grab your free Discussion Guide!
---
---
I love Christmas time. I love teaching the story of Jesus birth to the kids each year in my Sunday School class. For the past ten years I've taught 3/4 graders and my favorite lesson of the Christmas story is Jesus' family tree. I'm sure you're looking at me like I'm crazy, but work with me here.
---
See the whole series here.
---
What do we learn from Jesus' family tree?
We learn God works through imperfect people. Adam is the first man to break God's Law. Noah got drunk, Abraham lied about his wife, Isaac played favorites with his kids, Rahab had a past, Ruth came from the wrong side of the tracks, David planned murder, and Solomon had a few too many wives.
Yet God used each one.
We also see that from the very beginning God had a plan, starting with Adam, and He gave us hints of that plan. Over and over again we see sacrifice and salvation come from unlikely sources. That's exactly what Jesus did.
I know genealogies are boring to read, but they give us so much information when we take the time.
---

---
Jesus' Family Tree Minibook
Check out this quick video showing you how to assemble your minibook:
---

Jesus' Family Tree Printable Minibook
You'll find the the download registration for the Printable Minibook right below this sentence! This minibook is FREE to Thinking Kids newsletter subscribers.
---
Supplies Needed to Make Your Jesus' Family Tree Minibook
You'll need a few supplies to make your Jesus' Family Tree Minibook. You may have a few of these items already. If not, these are all fairly inexpensive and will serve you well for multiple projects.
8-Inch Straight Scissor

Crayola 8 Pack Ultra-Clean Fine Line Washable Markers, Classic Colors

Avery Glue Stic, Washable, Nontoxic, Permanent Adhesive, 0.26 oz., Pack of 2 (00171)

AmazonBasics 92 Bright Multipurpose Copy Paper – 8.5 x 11 Inches, 3 Ream Case (1,500 Sheets)

---
Creating Your Jesus' Family Tree Minibook
---

---
Let's get into our Jesus' family tree craft
Now when I teach this to my 3/4 graders we play Jeopardy and they are competing for a candy bar. This time I wanted to make Jesus' family photo album, with a small caption for each person in the family.
In the printable I've included both a color and a black and white version, because I know there are some kids who want to color EVERYTHING, and some like my boys who say, "Do I have to color?" Or if you're a church that printing all of the color is too expensive (I've been in a mobile church the past 10 years, believe me I hear you). I've also got a step by step on how to put together this mini-book with only a few cuts.
Let's dive into this.
---
---
1) Fold and Cut Your Minibook
First cut all around the outside of the mini-book. Then fold it in half for a hot dog fold, and unfold it.
Then fold it into a hamburger fold, while it's folded go ahead and fold it into fourths.
Now unfold those fourths, and cut along the middle line for the middle section.
2) Assemble Your Minibook Pages
Now put your scissors down, and start folding and rearranging the pages until it looks like a book, you should have Adam as the first page and Solomon as the last page.
3) Color Your Minibook Pictures (Optional)
If you're coloring this is the perfect time to have fun coloring.
4) Cut Out Your Minibook Pictures
Once you're done cut out each of your pictures. I have put them on the page in the order you will be gluing them onto the mini-book in.
5) Glue Your Pictures into Your Minibook
Now go through and glue your pictures on one at a time.
6) Talk to Your Kids about Jesus' Family Tree
It always amazes me how God takes our expectations and turns them on their head.
1) Prime Your Sand Dollar Ornaments
This is a great time to talk with your kids about how excited the Jewish people must have been for their Messiah to come and what they were expecting him to be like. Jesus was not anything of what they expected in their Messiah.
---
Share Your Minibook Project
Take a picture of your Jesus' Family Tree Minibook and share it on social media with the hashtag #BibleRoadTrip. You can tag me as well! I'd love to reshare it. I'm on Pinterest, Facebook, Twitter, and Instagram. You can also share it in the Bible Crafts for Kids community on Facebook.
I hope your family is blessed by our
Bible Christmas Crafts for Kids series
here at Thinking Kids. I have 10 amazing blogger joining us for the next 3 weeks to bring you a series of fun crafts to help your family continue to focus on the birth of Jesus.
---
Join the Bible Crafts for Kids Facebook community!
---
More Thinking Kids Posts You'll Love
Bible Christmas Crafts for Kids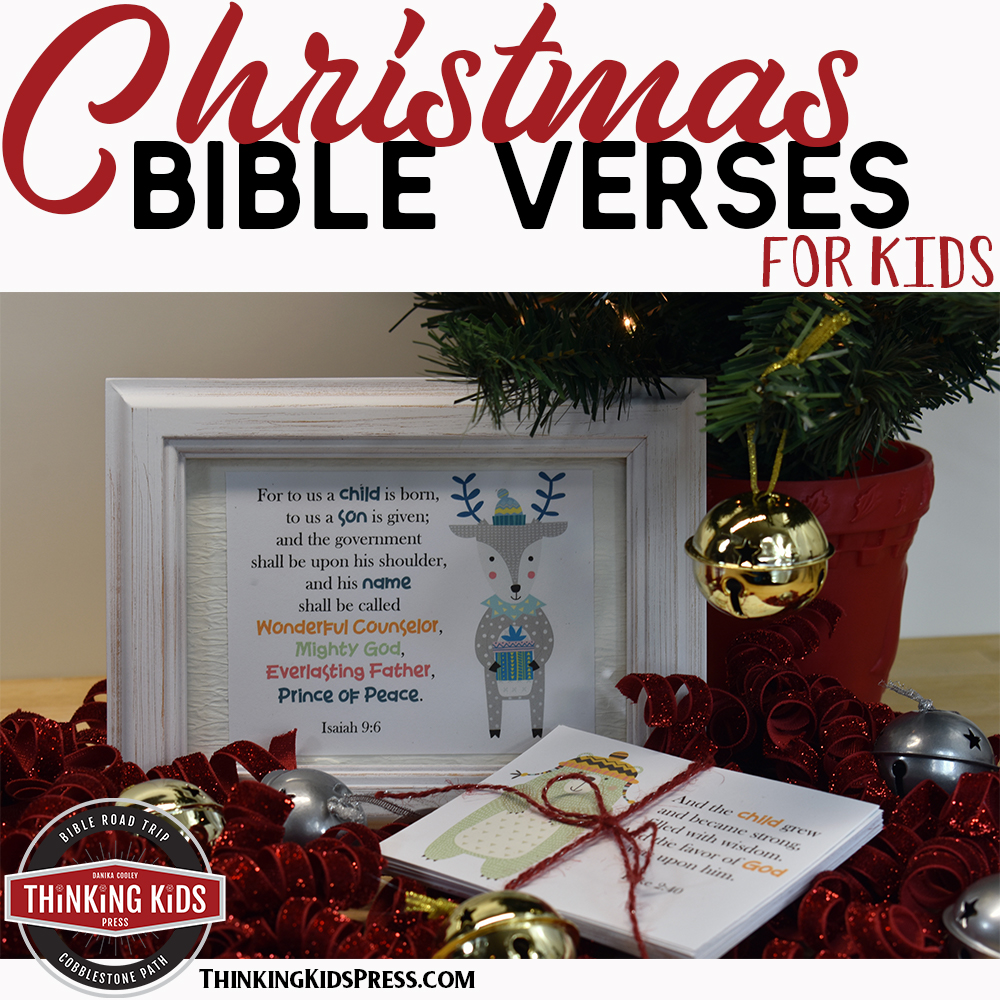 Christmas Bible Verses for Kids
Christmas Advent Calendar with Bible Verses
Printable Advent Calendar for Kids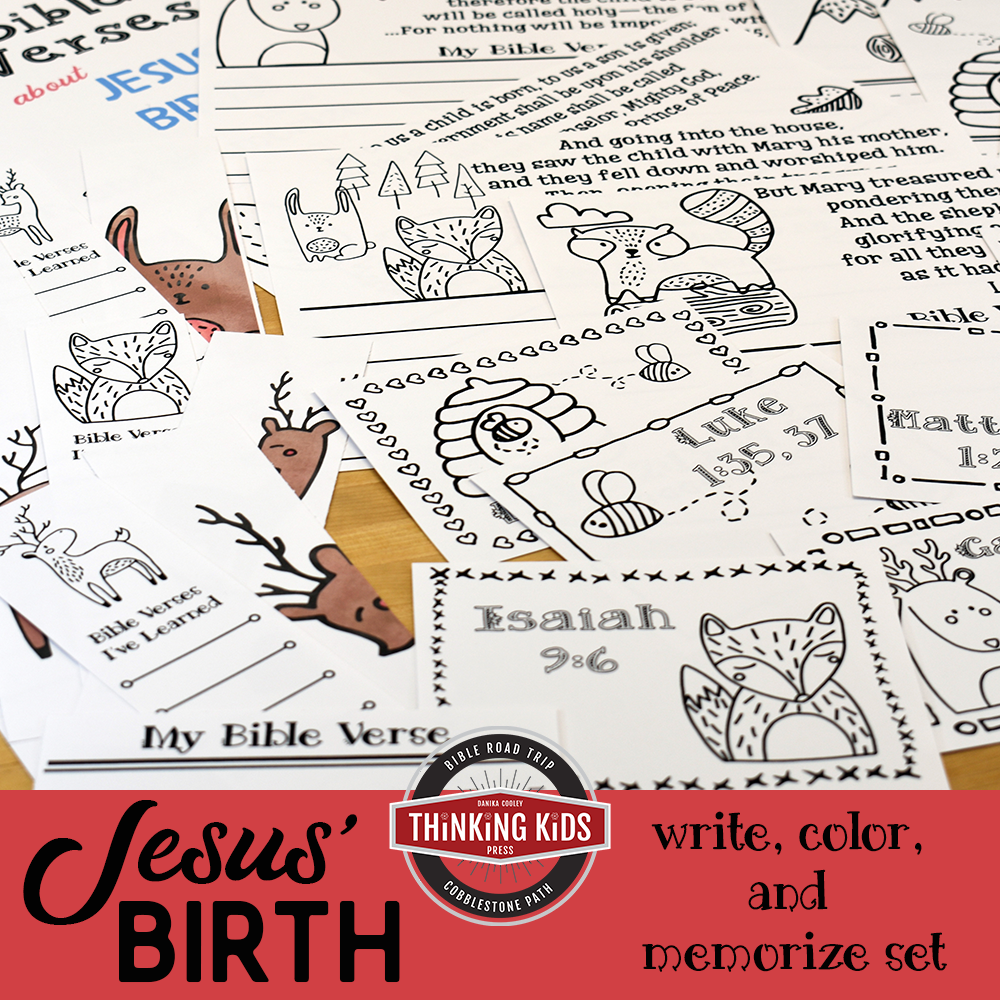 Bible Verses About Jesus' Birth | Write, Color, & Memorize Set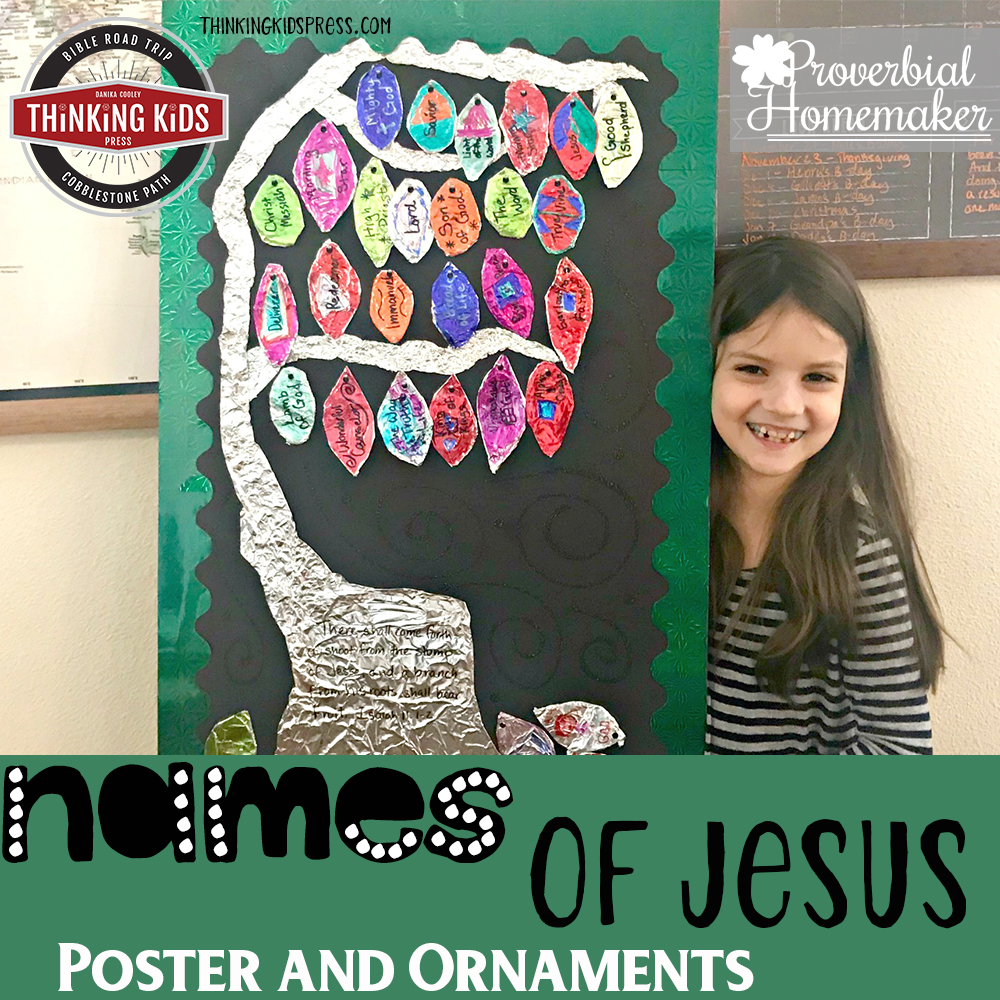 Names of Jesus Poster and Ornaments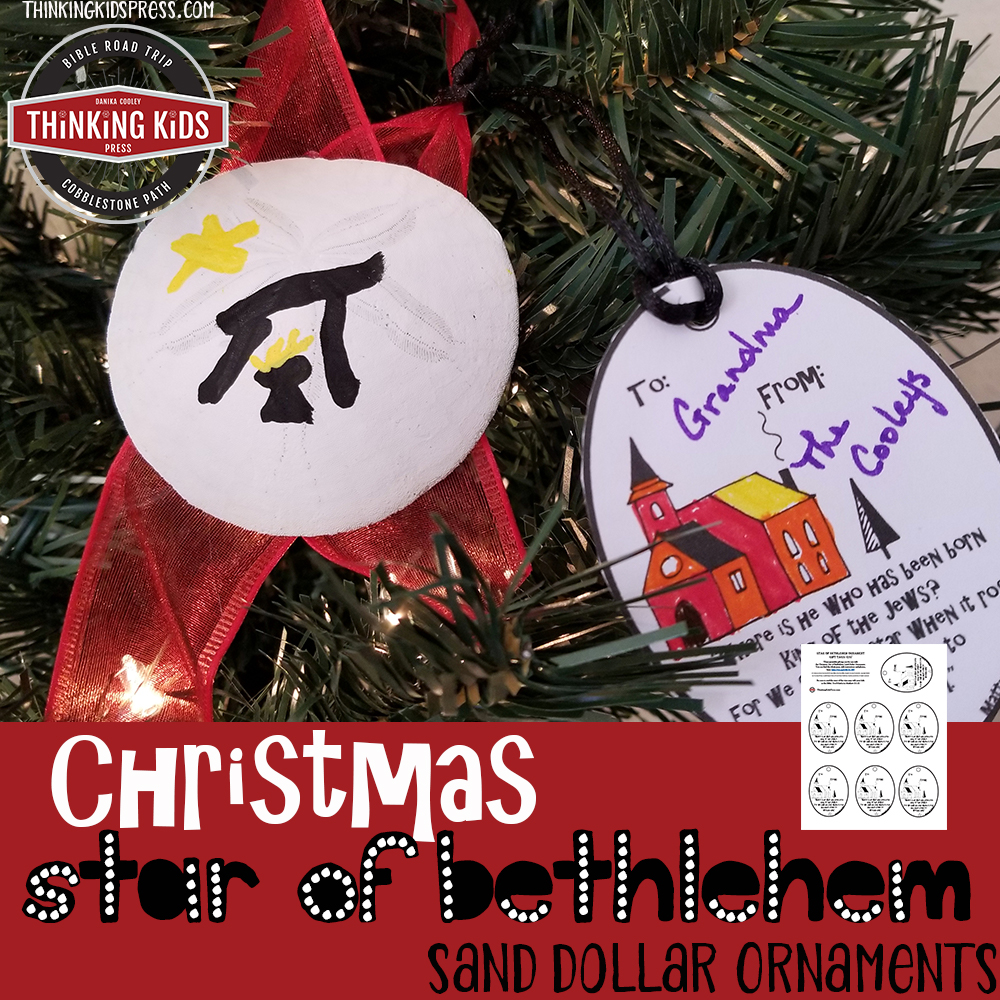 Christmas Star of Bethlehem Sand Dollar Ornaments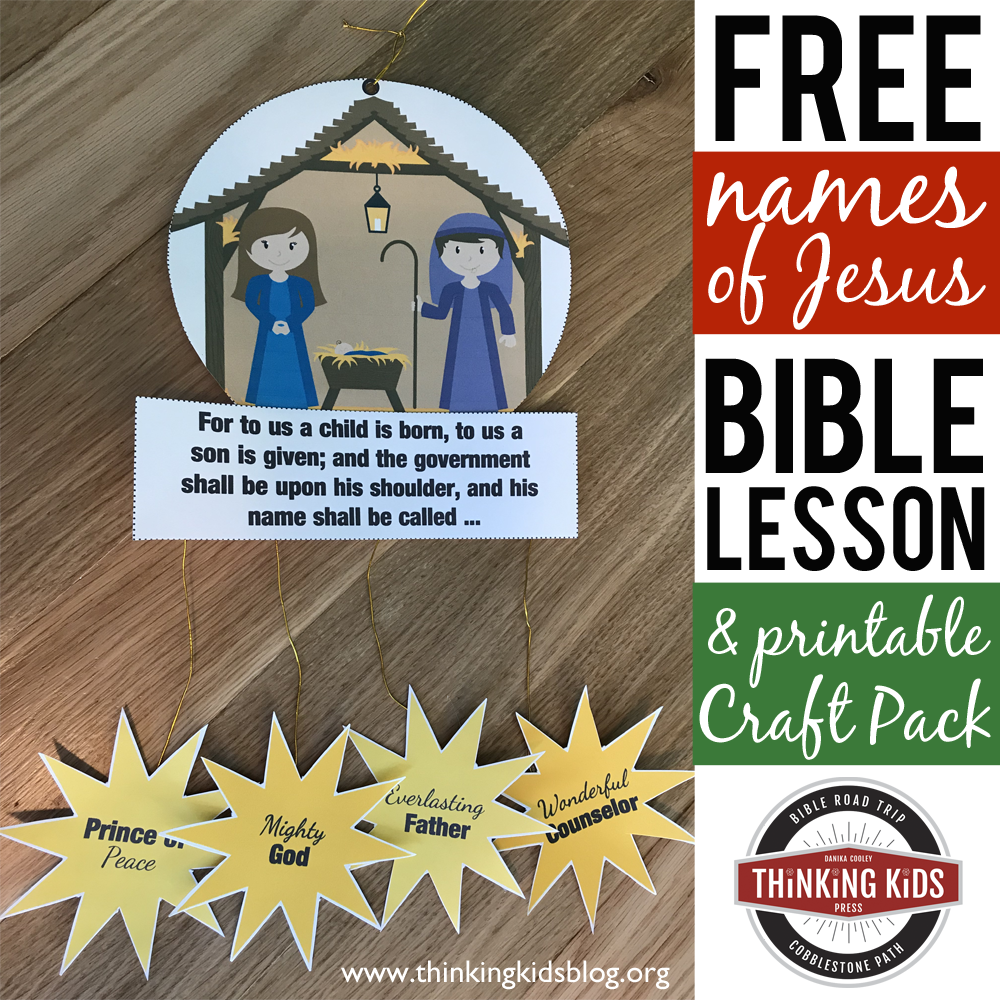 Names of Jesus Bible Lesson and Craft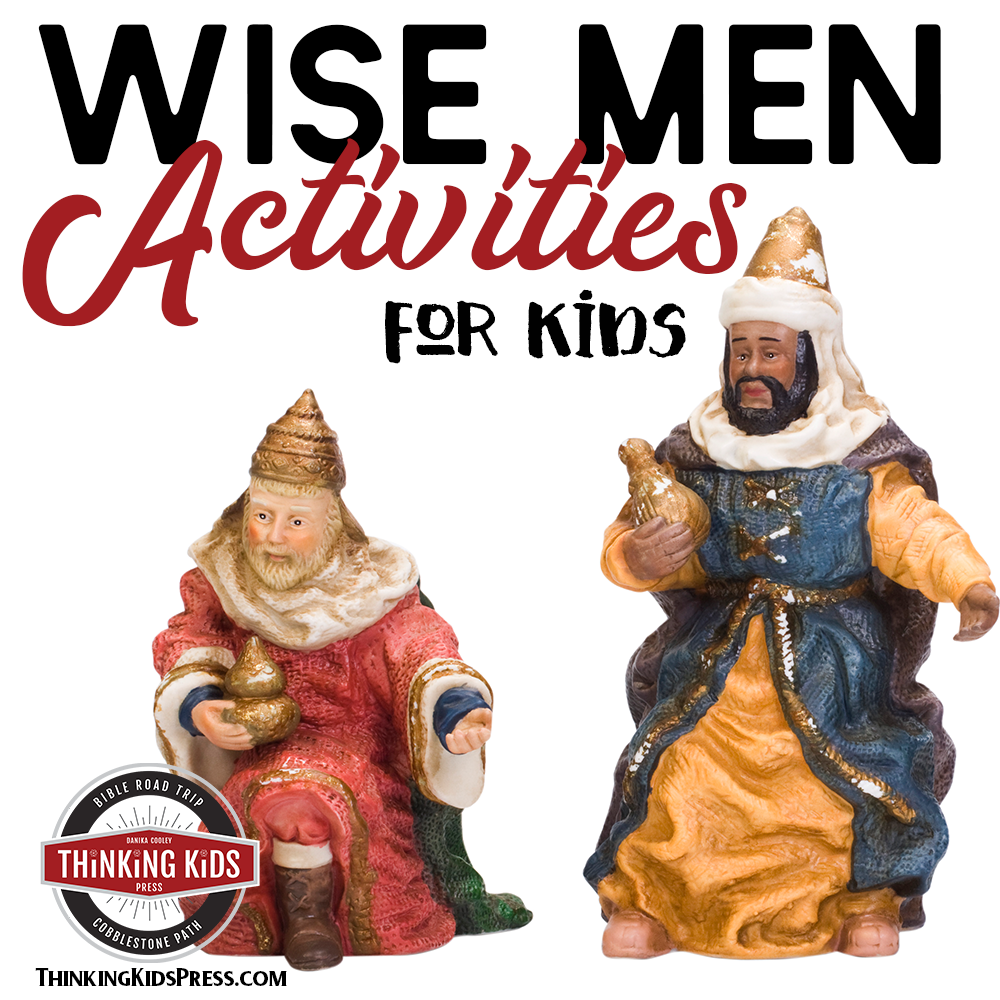 Wise Men Lessons and Activities
Shepherd Studies and Activities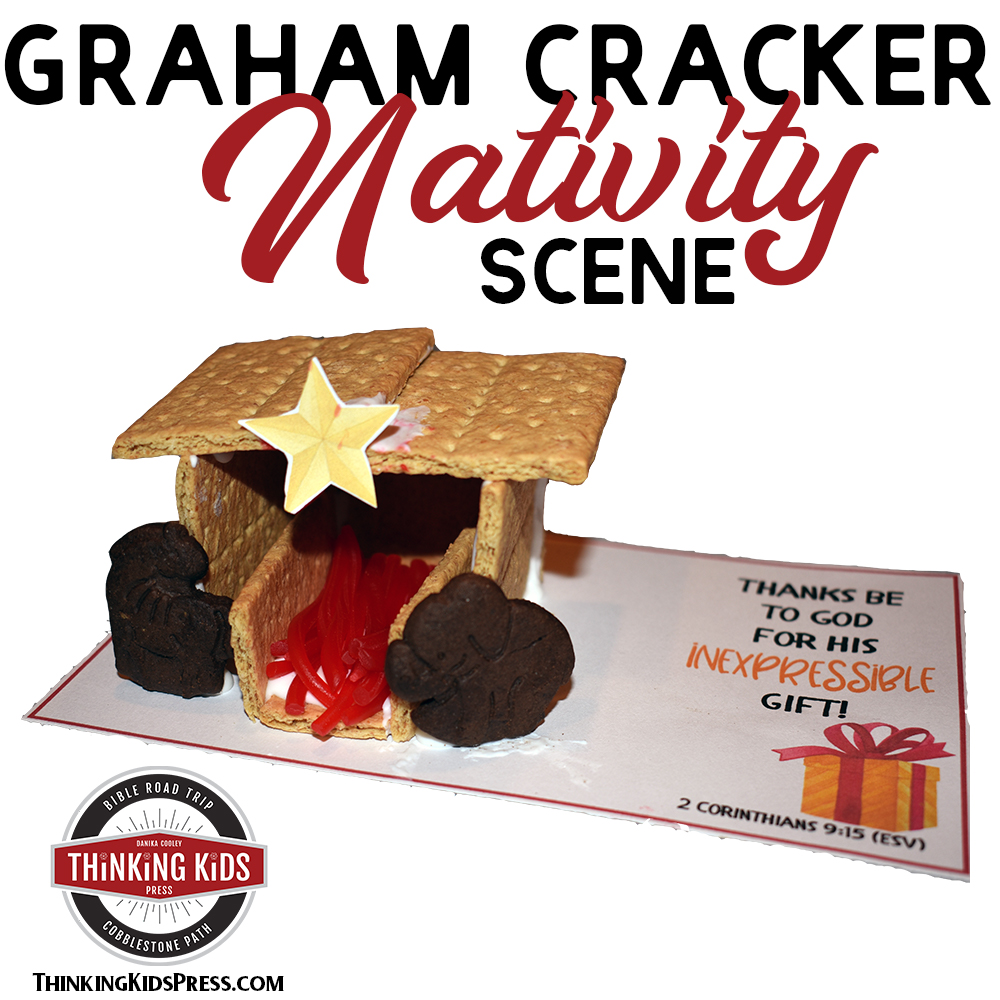 Easy Graham Cracker Nativity Scene
Christmas Stained Glass Art
Jesus' Family Tree Minibook
Jesus, the Light of the World Christmas Craft for Kids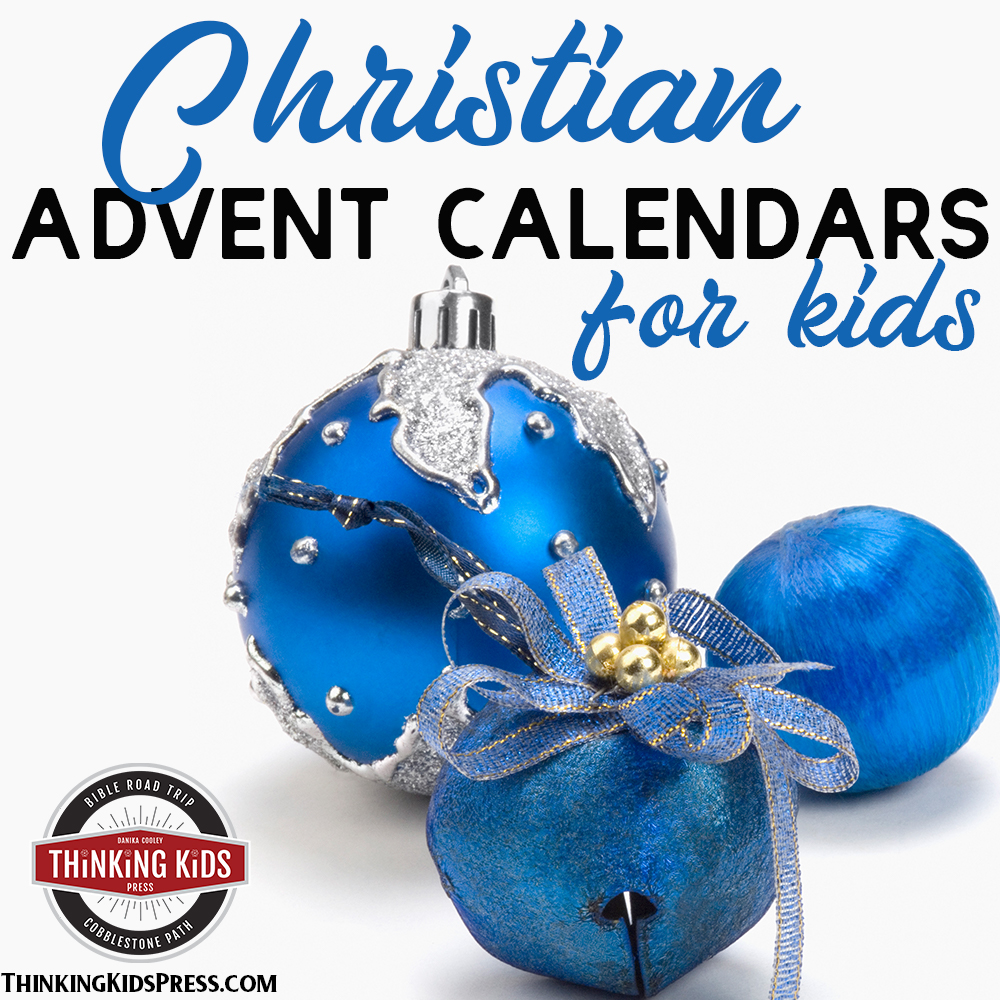 Christian Advent Calendars for Kids
Best Christmas Books for Kids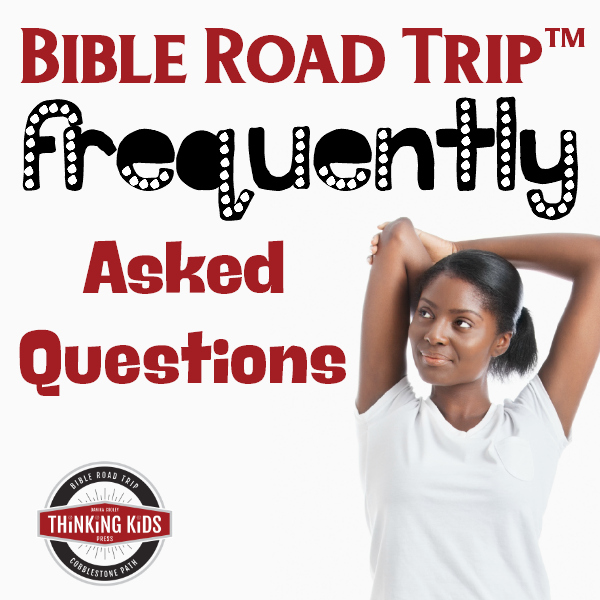 Bible Road Trip™: Frequently Asked Questions
Three Wise Men Christmas Ornaments to Make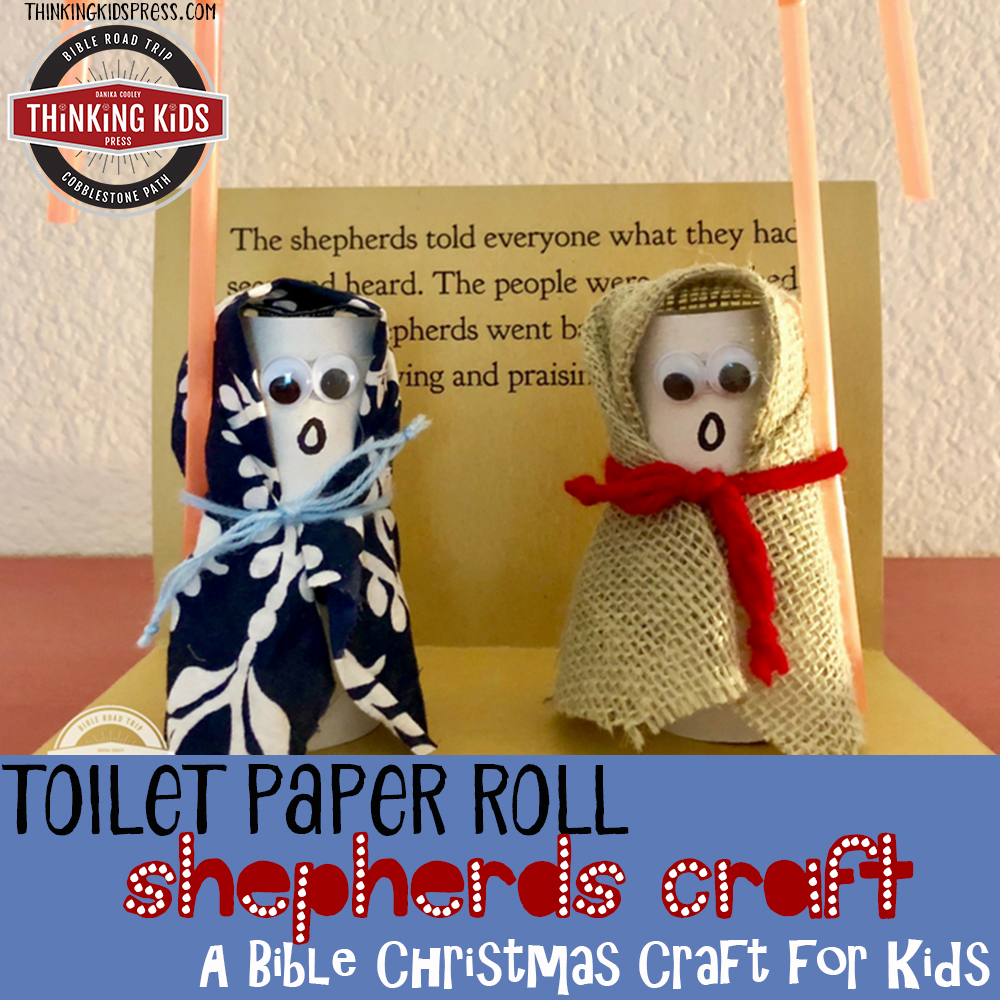 Toilet Paper Roll Shepherds Craft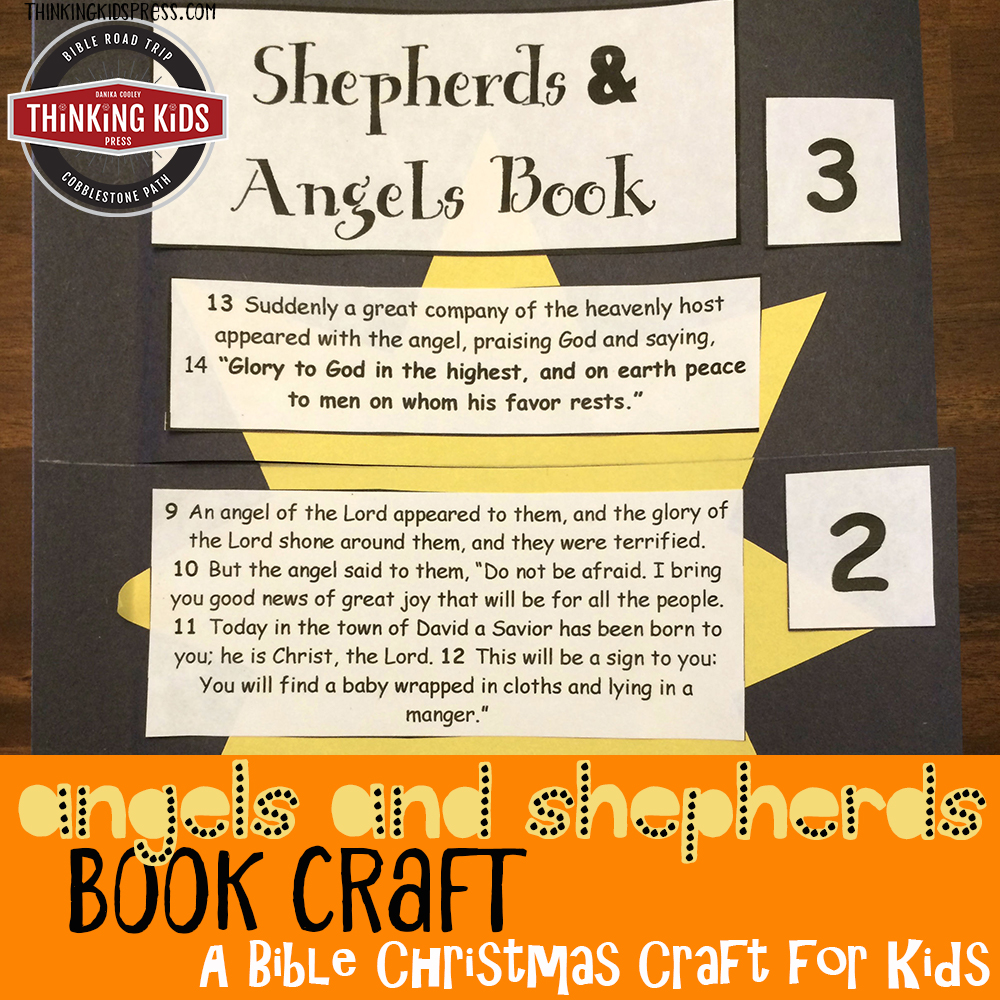 Angels and Shepherds Craft Book
Nativity Scene Craft for Kids
Christmas Coupons for Kids
---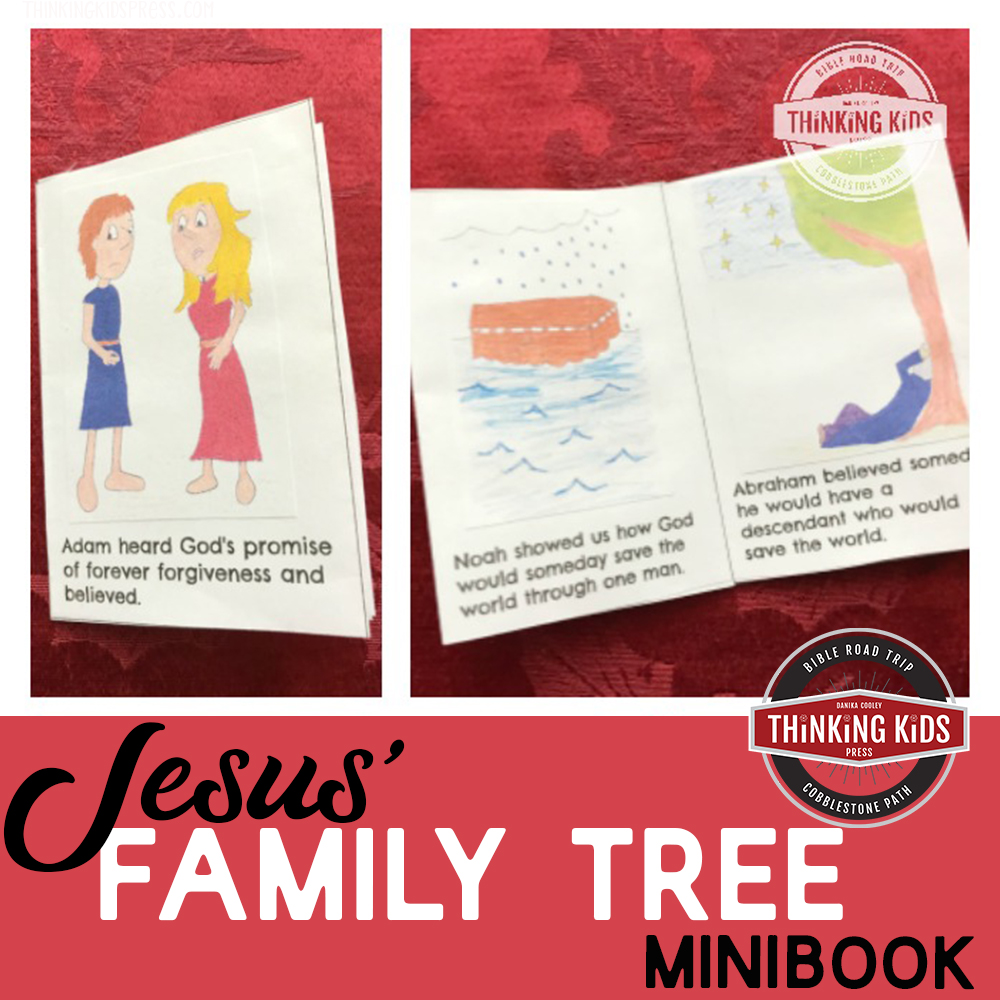 Join the newsletter
Get the Family Prayer Box Project FREE!
Teach your children to pray with this fun project that includes 7 printable sets!