Teach your kids about the real meaning of Christmas with this fun Nativity scene craft for kids. They'll want to display it year after year!
---
The Nativity Scene Craft for Kids was created especially for you by Angela of Schooling with Grace. ~ Danika
---
So Joseph also went up from the town of Nazareth in Galilee to Judea, to Bethlehem the town of David, because he belonged to the house and line of David. He went there to register with Mary, who was pledged to be married to him and was expecting a child. While they were there, the time came for the baby to be born, and she gave birth to her firstborn, a son. She wrapped him in cloths and placed him in a manger, because there was no room for them in the inn." Luke 2:3-7
---
Teach your kids about the biblical story of Christmas, God's plan for Jesus, and four names for Jesus with the Nativity Lapbook.
---
Manger Scene
As we settle into this season I never want to forget the wonder of that first Christmas. When retelling the story to our children every year I ask them to dig deep into their imagination and let their mind wander with the sounds, sights and feelings of the moment.
What was Mary thinking as she gave birth so far from home, as she held this Christ baby? Was Joseph nervous? Talk about what the text does say and what it does not.
Did Mary and Joseph stay in a stable? Were there really animals? Why do we assume that to be true? Did the wise men show up right away? Did the shepherds bring their sheep with them? Have some fun filling in the gaps with the what ifs and the maybe's.
As you work on today's craft, Bring some awe back into this season with rich discussions about the moment that changed the course of history forever.
---

---
Nativity Scene Craft for Kids
Check out this quick video showing you how to assemble your manger scene:
---
Manger Scene Printable
You'll find the the download registration for the Manger Scene Bible Verse Printable right below this sentence! The Bible verse sets come in both ESV and KJV.
---
Supplies Needed to Make Your Nativity Scene Craft
Paint
Paintbrushes
3 Tiny terracotta pots
2 medium size wooden balls and 1 small
Twine
Square piece of cloth
Hot Glue Gun
White paper
Hot Glue Gun with 25pcs Glue Sticks

Nylon Hair Brush Set

14pcs 8 x 8 inches Cloth

Mini Flower Pots

Wood Balls, 1-Inch

Darice 9103-90 Round Wood Ball, 1/2-Inch

Apple Barrel Acrylic Paint Set, 18 Piece (2-Ounce), PROMOABI Best Selling Colors I

---
Books Make Great Christmas Gifts!
Help Your Kids Learn and Love the Bible
Who was Martin Luther? (Who What Why)
What was the Gutenberg Bible? (Who What Why)
Why did the Reformation Happen? (Who What Why)
When Lightning Struck!: The Story of Martin Luther
Wonderfully Made: God's Story of Life from Conception to Birth
---
Creating Your Nativity Scene Craft for Kids
1)  Paint Each Terracotta Pot
The terracotta pot used for baby Jesus should be painted brown inside and out.
---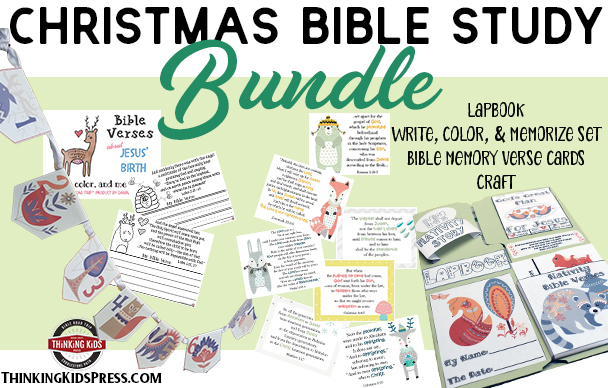 Teach your kids about Jesus with the Christmas Bible Study Bundle–and save!
---
2) Paint the Wooden Balls for Your Nativity Scene Craft
Choosing a flesh colored paint, paint the wooden balls.
---
You can make this fun printable Advent calendar for kids with your family–read through Scripture together and learn about the birth of Jesus!
---
3) Make Mary and Joseph's Heads
Glue two of the medium size heads onto the pots.
---
4) Make Baby Jesus' Body for Your Nativity Scene Craft
Cut a 2″x3″ piece of white paper and roll it into a tube. This will be Jesus' body. Tape or glue the paper tube together.
---
These adorable Christmas Bible Verses for Kids are a wonderful way to teach your kids about the fulfillment of Scripture through Jesus' birth.
---
5) Give Baby Jesus a Head
Hot glue the smallest wooden ball onto the top of the rolled paper.
---
6) Glue Baby Jesus into the Manger
Hot glue baby Jesus' body to the bottom of the brown pot.
---
7) Hot glue 1″ strips of twine around each of the heads.
---
8) Give Mary and Joseph Head Coverings
Fold your square piece of fabric in a triangle and glue it to the top of the heads of Mary and Joseph.
9) Cut White Paper into Thin Strips
I put mine through the paper shredder. Then accordion fold the paper. Place it in the manger with Jesus.
---
10) Draw eyes on each of their faces.
Enjoy your manger scene! This year we made a few sets of these to give as gifts to our Sunday School teachers.
---
---
Angela is a wife and homeschooling mom to four. You can find her at Schooling with Grace where she helps to encourage and equip homeschooling parents for the journey.
Be sure to follow Angela on Facebook.
---
I hope your family is blessed by our new Bible Christmas Crafts for Kids series here at Thinking Kids. We have 10 amazing bloggers joining us to bring you a series of fun crafts to help your family continue to focus on the birth of Jesus.
---
Your kids can learn about the Bible, who God is and more with this fun daily devotional for kids. With 12-months of Bible verses calendar printable sheets, your family will concentrate on a monthly focus. There are six days of reading each week, each day with it's own focus within the monthly theme.
Your 12-month Bible verse calendar has themed devotions focusing on:
The Bible
Love
The Church
Resurrection
Jesus
Prayer
The Holy Spirit
The Fruit of the Spirit
Salvation
Our Father
Thanksgiving
Advent
Want a sample calendar? Grab your free Christmas Advent calendar here.
---
Great Books about Jesus, the Reason for Christmas
30 Prophecies: One Story: How God's Word Points to Jesus
The History of Christmas: 2,000 Years of Faith, Fable and Festivity
I Spy At Christmas: Jesus is More Important than Crackers and Tinsel
The Christmas Story: The Bible Version
The Very First Christmas
The Very First Christmas
---
Help Your Kids Learn and Love the Bible
Looking for a family discipleship book that will give you a crash course in leading your kids through God's Word? I've got you covered.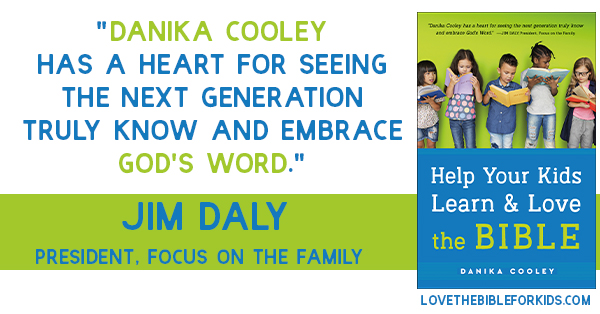 You want your kids to learn and love the Bible. 
You want to teach the Bible…
As parents, we deeply desire the best for our kids. We look for the right schools, we make them eat right and exercise, and we get them involved in extracurricular activities. We take our job as parents seriously.
But are we also putting our time and energy into
teaching them the Bible? Giving them the life-changing, soul-nourishing words of Scripture is not only doable, it's an essential part of parenting kids for Jesus. And the good news is, studying God's Word as a family doesn't have to be difficult!
2 Timothy 2:15, ESV, says:
Do your best to present yourself to God as one approved,
a worker who has no need to be ashamed, rightly handling the word of truth.
Our job, as parents who love Jesus, is to help our kids become approved workers, unashamed and rightly handling the word of truth.
The good news? Teaching the Bible isn't hard. Your family can learn the Bible together.
…and you can!
A Crash Course in Teaching the Bible to Your Kids
Danika Cooley's book, Help Your Kids Learn and Love the Bible, will give you the tools and confidence to study the Bible as a family. It will help you identify and overcome your objections and fears, give you a crash course in what the Bible is all about and how to teach it, and provide the guidance you need to set up a family Bible study habit.
You will finish this book feeling encouraged and empowered to initiate and strengthen your child's relationship with the Lord through His Word.

Help Your Kids Learn and Love the Bible will equip you with everything you need to know to teach the Bible to your kids!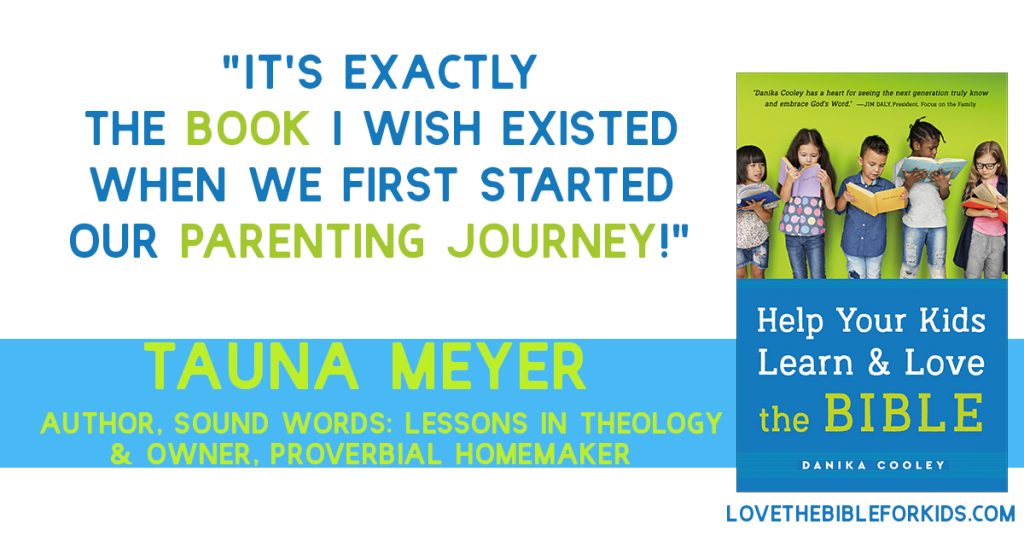 ---
More Thinking Kids Posts You'll Love!
---
Join the newsletter
Get the Family Prayer Box Project FREE!
Teach your children to pray with this fun project that includes 7 printable sets!