Teach your kids how Jesus' birth fulfilled prophecy with the 40 adorable cards in this Christmas Bible verses for kids set.
---
---
There's a popular saying that the days are long but the years are short. Have you heard it? As a mom of four kids–two grown and two teens, I can tell you this saying is true. The years fly by.
We only have about 18 Christmases with our kids at home. There are so many things we do for Christmas that seem important. There are traditions we insist on. New pajamas, family photos, Christmas cards, sweet potato casserole, beautifully wrapped gifts, and decorating the house–those things seem so vital to our celebration of Christmas, don't they?
But what is Christmas? It is the time that we celebrate the birth of Jesus, our Lord and Savior. Teaching the Bible to our kids, and pointing them to Jesus, is the most important thing we can do for them.
If we aren't pointing our kids to Jesus at Christmas, then all of our celebrations and traditions are meaningless. We can't let our children leave our home thinking Christmas is just a festive time that revolves around what we can get. We want to go deeper with our faith. We want to lead our kids in the path of life and truth. We don't need to insist others alter their celebration of Christmas. We just need to do it ourselves. We can quietly and winsomely make our own family's celebrations about Jesus, his coming, and the reason it matters two millennia later.
---

---
Nothing in Scripture is random. Every event was ordained by the God of the Universe as a part of his great big plan.
The birth of Jesus is a spectacular example of the outwork of God's plan for humanity.
We tell our kids about baby Jesus being born in a manger, but what if we told them about how Jesus fulfilled prophecy given to men by God hundreds and thousands of years earlier?
What if we made it clear to our kids that Jesus is God-made-man?
Our kids are able to understand that God the Son came to earth, born as a human in the fullness of time, to redeem us from our sins. This is an event that deserves our awe, and our excitement. It's also an event worthy of our wonder. Jesus was born not as a king in a palace, but as a pauper in a stable. We learn much about humility from the humility of Jesus.
It's important that we share prophecy about the birth of Jesus with our kids. It's also important that they understand how that prophecy is fulfilled in his coming. Don't miss your opportunity to share the amazing truth about Jesus with your kids this Christmas.
Use this set of Christmas Bible Verses for Kids to help you teach your kids about the birth of Jesus–and the prophecies it fulfilled.
---
Christmas Bible Verses for Kids | Bible Memory Verse Cards
Children love to learn, and childhood and young adulthood are the perfect time for memorization–their brains are primed for it.
You can use your Thinking Kids Press Bible memory cards in a few ways:
Make the cards a part of your Christmas decor! Frame them and use them as a meaningful way to teach your kids about Jesus.
Work through each card with your child until they commit the verses to memory.
Keep the cards in a box on your dining table. Read and discuss one each meal.
During your family prayer time, pray through the verses a few at a time.
Use the cards to discuss the Bible during teachable moments.
Have your child copy the verse from one card each day.
Paste them to the bathroom mirror or frame them and make a collage.
---
---
Bible Memory Verse Card Set Divider
Your family can decorate and use a Bible memory card box just like we did in the Family Prayer Box Project.
There are a number of Bible memory card sets available in the store at ThinkingKidsPress.com. You'll find a Bible memory verse card divider included in this set so that you can keep your sets separated, along with a copyright card.
---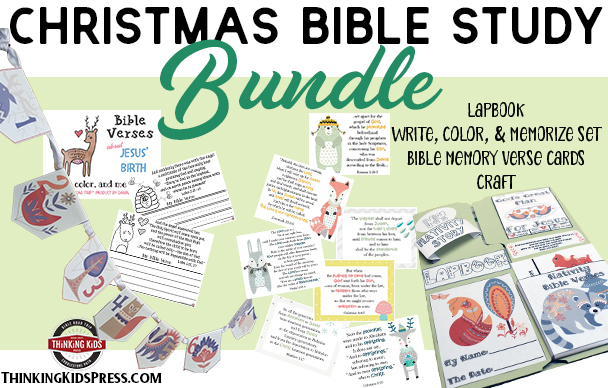 Teach your kids about Jesus with the Christmas Bible Study Bundle–and save!
---
Christmas Bible Verses
Some of the Bible memory verses are longer passages that are split between several cards, and some are short and sweet.
The Christmas Bible verses included:
Romans 1:1b-3
Matthew 1:17, 20b-23
Matthew 2:1-2, 9b-15, 23
Luke 1:30-33, 35, 37
Luke 2:4-14, 19-20, 28-32, 40
Jeremiah 23:5-6
Genesis 49:10
Numbers 24:17
Galatians 3:16
Galatians 4:4-5
Daniel 2:44
Daniel 7:13-14
Micah 5:2
Isaiah 7:14
Isaiah 9:6-7
Isaiah 49:7
Isaiah 60:6
Psalm 72:10-11
Psalm 110:1-4
Hosea 11:1
Philippians 2:5-11
These cards are put together to aid you in your family discipleship. Be creative about how you use them in your family as you teach your kids the word of God.

---
Books Make Great Christmas Gifts!
Help Your Kids Learn and Love the Bible
Who was Martin Luther? (Who What Why)
What was the Gutenberg Bible? (Who What Why)
Why did the Reformation Happen? (Who What Why)
When Lightning Struck!: The Story of Martin Luther
Wonderfully Made: God's Story of Life from Conception to Birth
---
Print Your Bible Verses for Kids
To print your set, you'll want to print with a landscape page orientation. The memory verse cards should be printed single-sided on cardstock. You can laminate them and store them on a bookring, or print them on cardstock and store them in a special box.
Make Bible memorization fun for your children with lots of joyful encouragement!
Hiding God's Word in their hearts will benefit your children for life.
---
Help Your Kids Learn and Love the Bible
Looking for a family discipleship book that will give you a crash course in leading your kids through God's Word? I've got you covered.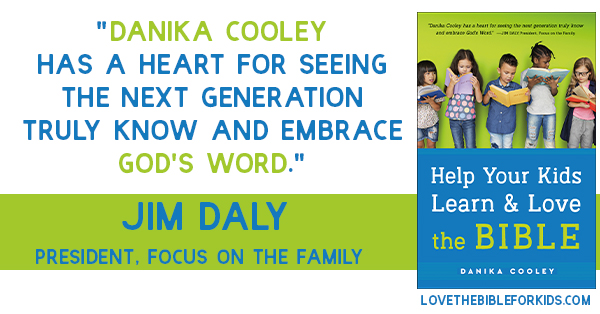 You want your kids to learn and love the Bible. 
You want to teach the Bible…
As parents, we deeply desire the best for our kids. We look for the right schools, we make them eat right and exercise, and we get them involved in extracurricular activities. We take our job as parents seriously.
But are we also putting our time and energy into
teaching them the Bible? Giving them the life-changing, soul-nourishing words of Scripture is not only doable, it's an essential part of parenting kids for Jesus. And the good news is, studying God's Word as a family doesn't have to be difficult!
2 Timothy 2:15, ESV, says:
Do your best to present yourself to God as one approved,
a worker who has no need to be ashamed, rightly handling the word of truth.
Our job, as parents who love Jesus, is to help our kids become approved workers, unashamed and rightly handling the word of truth.
The good news? Teaching the Bible isn't hard. Your family can learn the Bible together.
…and you can!
A Crash Course in Teaching the Bible to Your Kids
Danika Cooley's book, Help Your Kids Learn and Love the Bible, will give you the tools and confidence to study the Bible as a family. It will help you identify and overcome your objections and fears, give you a crash course in what the Bible is all about and how to teach it, and provide the guidance you need to set up a family Bible study habit.
You will finish this book feeling encouraged and empowered to initiate and strengthen your child's relationship with the Lord through His Word.

Help Your Kids Learn and Love the Bible will equip you with everything you need to know to teach the Bible to your kids!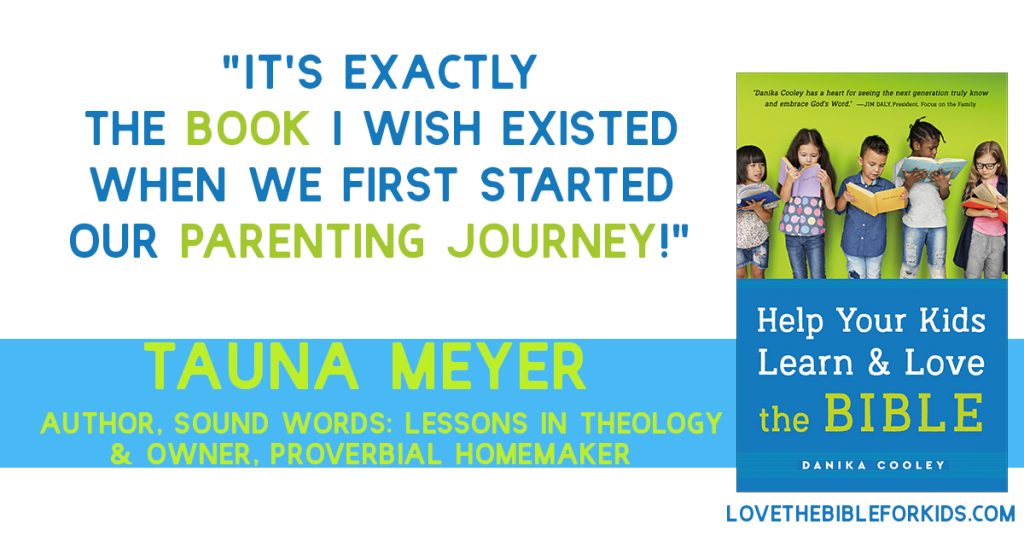 ---
More Thinking Kids Posts You'll Love!
---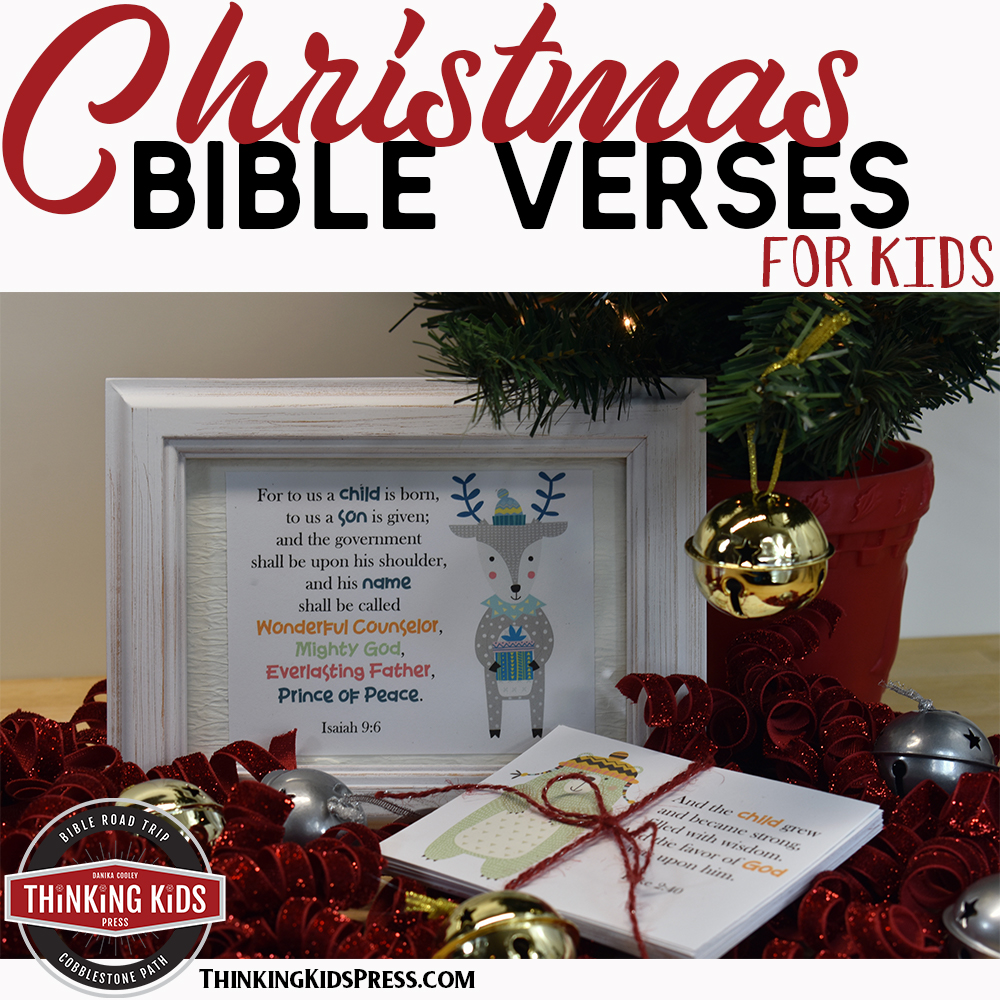 Join the newsletter
Get the Family Prayer Box Project FREE!
Teach your children to pray with this fun project that includes 7 printable sets!