Create an easy graham cracker Nativity scene with your kids as a fun way to focus on the coming of Jesus! The printable base and stars make this craft fast!
---
---
When my kids were little, I used to have parties for their friends. In addition to wild and crazy playtime, we usually had a snack "craft" for the kids to do. They loved it! We covered the tables with those plastic tablecloths from the dollar store, made a little assembly station for each kid with all the supplies they'd need (and some extra ones to eat), and then explained the assembly to them.
My kids remember those times fondly. I taught Sunday School for preschoolers for years, and we used that same simple type of food craft for special days.
This graham cracker Nativity scene truly is easy. It's also fast. That makes it a perfect craft for groups, and for little ones. If you want to turn it into an easy gingerbread Nativity type of activity, you can certainly give your kids some extra candies and let them decorate the stable. It's completely up to you!
---

---
Easy Graham Cracker Nativity Scene
Check out this fun video I made of the Easy Graham Cracker Nativity Scene! You'll see everything you need to know to assemble your little Nativity.
---
Tips for Fun Snack Projects with Kids
Working on snack projects with kids is so much fun, but it can be a challenge. If you choose to involve your kids, I have a few suggestions for you.
Expect a mess. Put your child's long hair up, wash little hands, and have them wear washable clothes.
Prepare the food beforehand. For little ones, the real fun is in the decorating, so do as much of the prep work as you can before you involve the kids.
Keep basic supplies on hand. I'm embarrassed to tell you how many types of sprinkles I have. We eat really healthy, but when we celebrate, there are always sprinkles involved. It's nice to have a little supply of food decorations. You know, for emergencies.
Set the food to be decorated on a child-size table or on a plastic table cloth on the floor. Nothing ruins the food decorating fun faster than having a child fall off a kitchen stool. Your kids will be intent on their decorating task. They may not remember they're standing high above the ground. (Don't ask me how many children fell off chairs before I realized this!)
It's OK to do easy. We eat vegan and gluten-free, so I make many of our foods from scratch. But for special celebrations, there's nothing wrong with easy, store-made foods and decorations!
---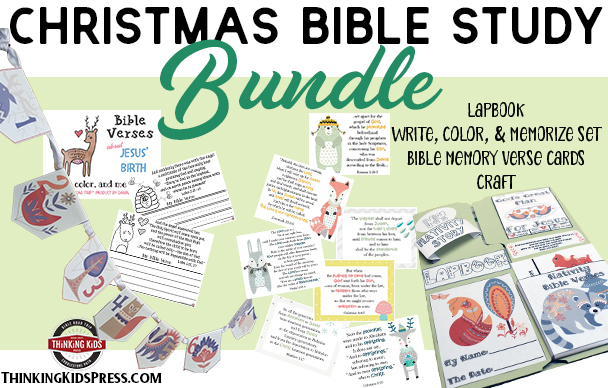 Teach your kids about Jesus with the Christmas Bible Study Bundle–and save!
---
Graham Cracker Nativity Scene Printable

Printing your printable base and stars:
I recommend printing on white cardstock so the base and star will be more durable and they'll stand up. This is my very favorite cardstock: Neenah Premium Cardstock.
You'll need to cut the base and stars out so you can use them. I cut around them, leaving a small white margin. I don't suggest trying to cut on the line. Also, if your children are small, you may want to cut the bases and stars out yourself beforehand.
---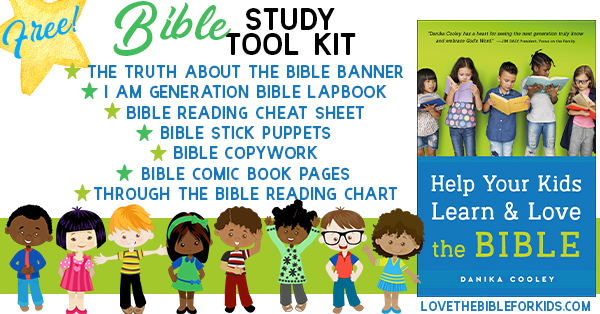 Grab your FREE Bible Study Tool Kit–over 130 pages of Bible resources for your family!
---
Supplies Needed to Make Your Graham Cracker Nativity
You'll need a few supplies to make your Nativity snack. You may have a few of these items already. If not, these are all fairly inexpensive and will serve you well for multiple projects and snacks. You'll want to make sure you register above for the printable base and star. I'll send you a coupon code so you can grab the download for free (or 50% off for a classroom license).
Your Nativity Scene Base & Stars (Register above for your printables, or purchase here.)
Cookie Icing (I like the icing that's already in a squeeze bottle!)
Pull and Peel Red Licorice
Animal Crackers (2 per Stable)
White Cardstock
Wax Paper
Nabisco Honey Maid Graham Crackers, Honey 4-14.4oz
Betty Crocker Cookie Icing 7oz Pouch, Red, 7 Ounce
Twizzlers Cherry Flavor Wrapped Candy, Pull 'n Peel (Pack of 25 Ounces)
Barnum's Animal Crackers, 2.125 Ounce (Pack of 24)
Neenah Cardstock, 8.5
Reynolds Kitchens Parchment Paper (SmartGrid, Non-Stick, 45 Square Foot Roll)
---
Assembling Your Graham Cracker Nativity Scene
Here are the steps for your easy graham cracker Nativity scene. Your children can help with most of these steps, and you can step in and help whenever necessary, or you can prepare this for your family or group in advance.
---
---
1) Print Your Nativity Scene Base & Stars & Cut Them Out
There is a page of two ESV bases, and a page of two KJV bases, followed by a page of stars. Print the base page in the version you'd like and the star page. You may print as many copies as you'd like. Cut out your bases and stars.
Note: You'll want to cut out all of your labels in advance. Your older kids can help with this task.
---
2) Build Your Graham Cracker Nativity Stable
Use three half pieces of graham crackers to make a stable with three walls. Use two half pieces of graham crackers to create the roof. Overlay the two pieces a bit. Use the frosting to glue everything together.
---
3) Make a Manger for Your Nativity
Use three quarter pieces of graham cracker to make a manger. Use the frosting to glue the pieces together.
---
4) Add Hay to Your Manger
Peel apart the pieces of your licorice, cut them to the right length for your manger, and glue them into the manger with frosting. Slide your manger into the stable.
---
5) Add Animals To Your Nativity Scene
Have your child choose two animal crackers. They can apply a glob of frosting to the back of each animal and put on on each side of the stable. If you want, you can explain the types of animals that were likely in the stable: camels, oxen, sheep, goats, and birds. In the Ancient Near East, there wouldn't have been elephants and monkeys. We can enjoy the animal crackers, though!
---
6) Talk about the verse on the base card.
Read 2 Corinthians 9:15 aloud with your kids. Explain what an amazing gift Jesus really is to all people everywhere!
---
Take Pictures of Your Easy Graham Cracker Nativity Scene!
Take a picture of your Graham Cracker Nativity Scene and share it on social media with the hashtag #BibleRoadTrip. You can tag me as well! I'd love to reshare it. I'm on Pinterest, Facebook, Twitter, and Instagram.
Don't forget to include the Advent Calendar with Bible Verses, or the Advent Calendar Banner as a part of your celebration!
---
Your kids can learn about the Bible, who God is and more with this fun daily devotional for kids. With 12-months of Bible verses calendar printable sheets, your family will concentrate on a monthly focus. There are six days of reading each week, each day with it's own focus within the monthly theme.
Your 12-month Bible verse calendar has themed devotions focusing on:
The Bible
Love
The Church
Resurrection
Jesus
Prayer
The Holy Spirit
The Fruit of the Spirit
Salvation
Our Father
Thanksgiving
Advent
Want a sample calendar? Grab your free Christmas Advent calendar here.
---
More Thinking Kids Posts You'll Love
Bible Christmas Crafts for Kids
Christmas Family Bible Study Bundle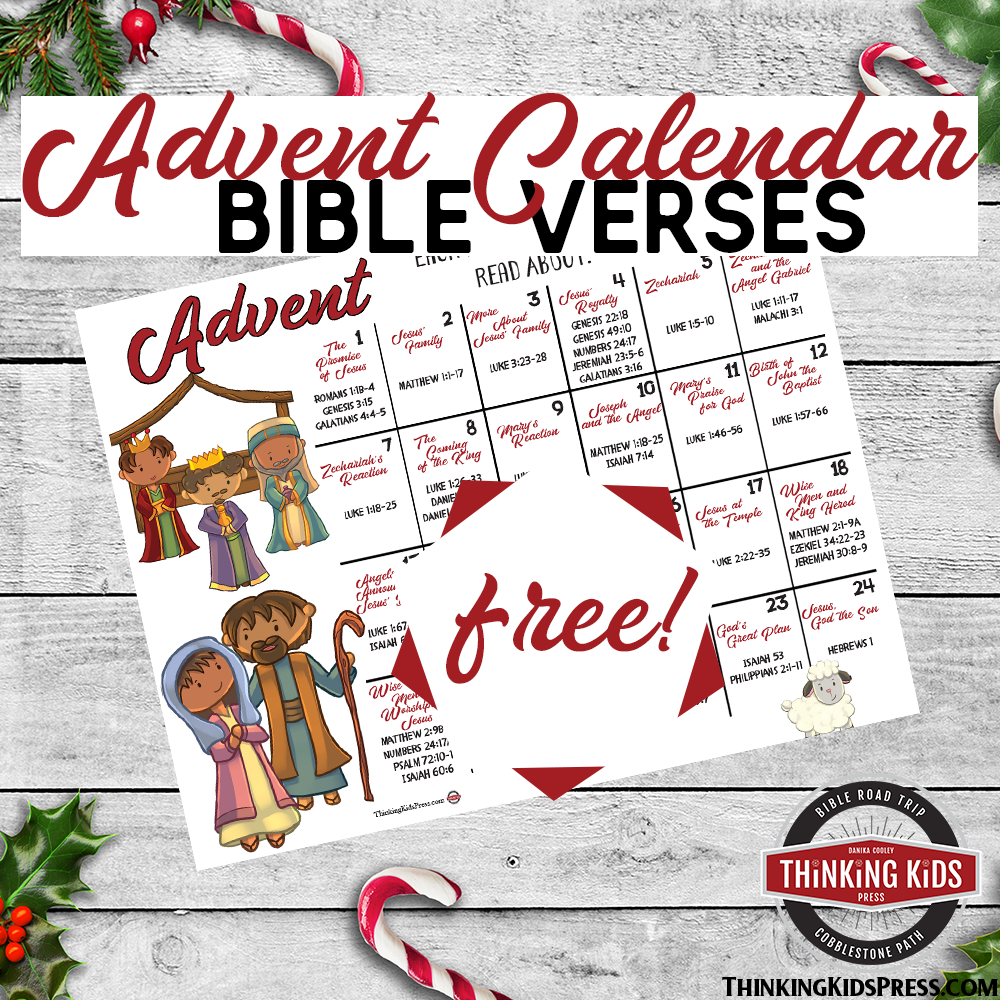 Christmas Advent Calendar with Bible Verses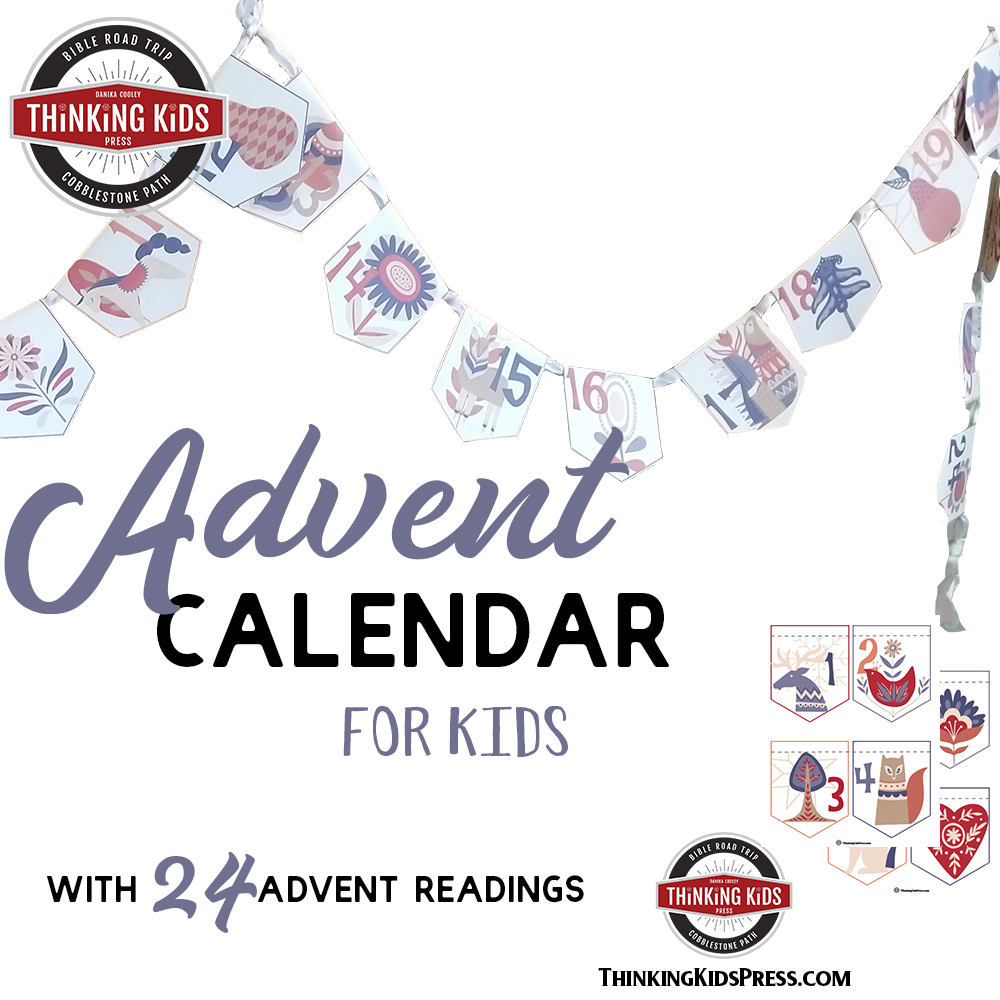 Printable Advent Calendar for Kids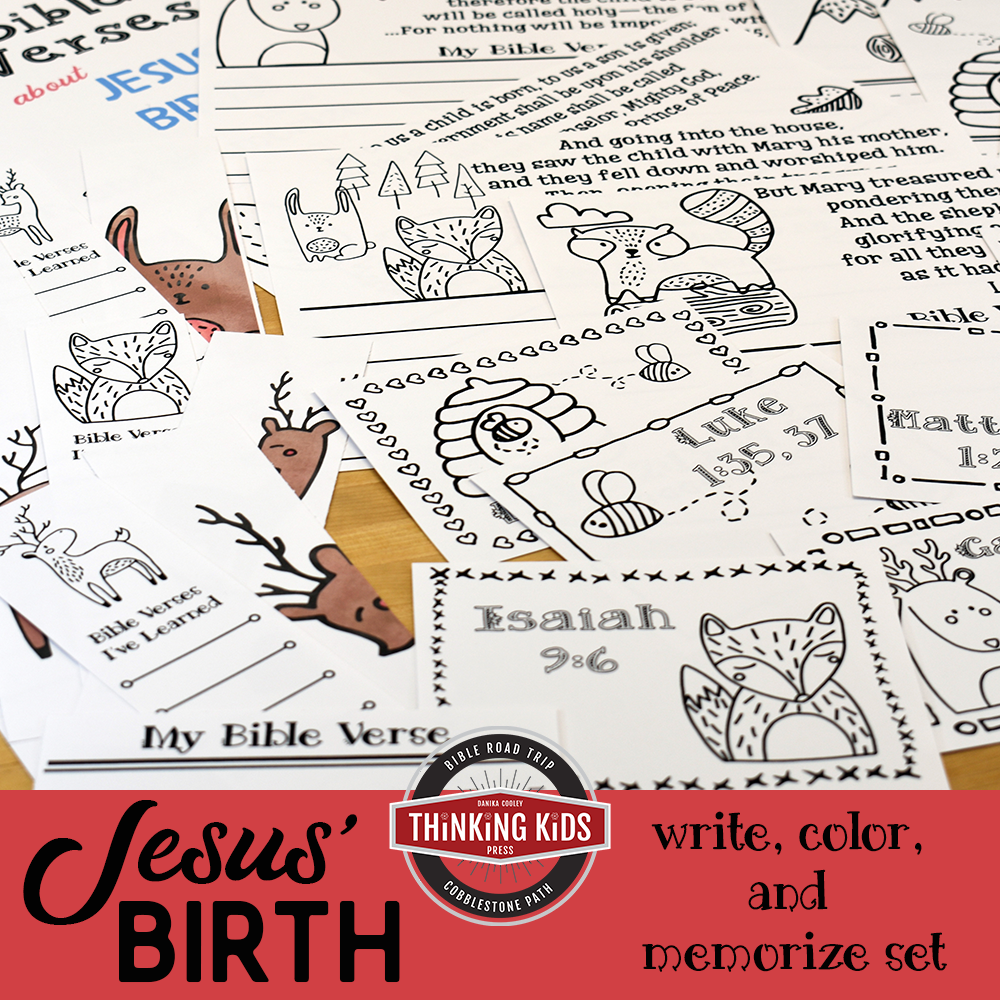 Bible Verses About Jesus' Birth | Write, Color, & Memorize Set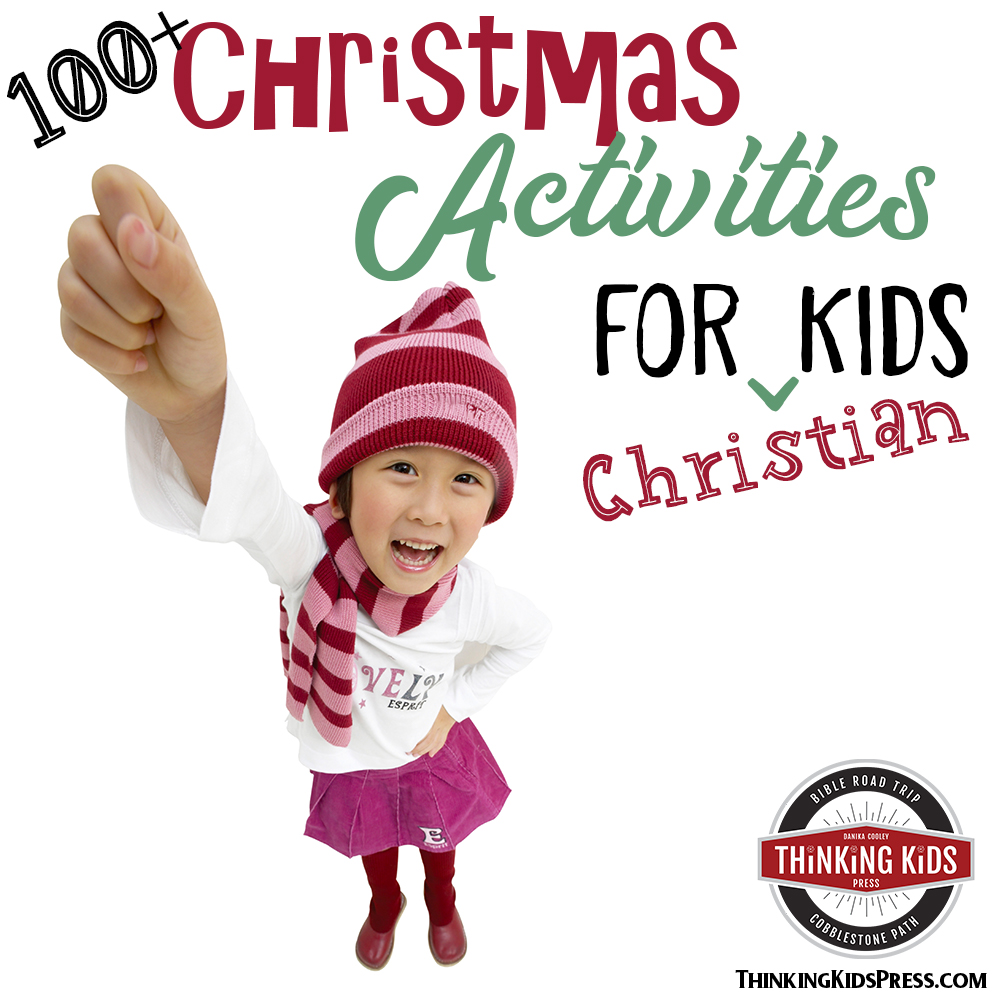 100+ Christmas Activities for Christian Kids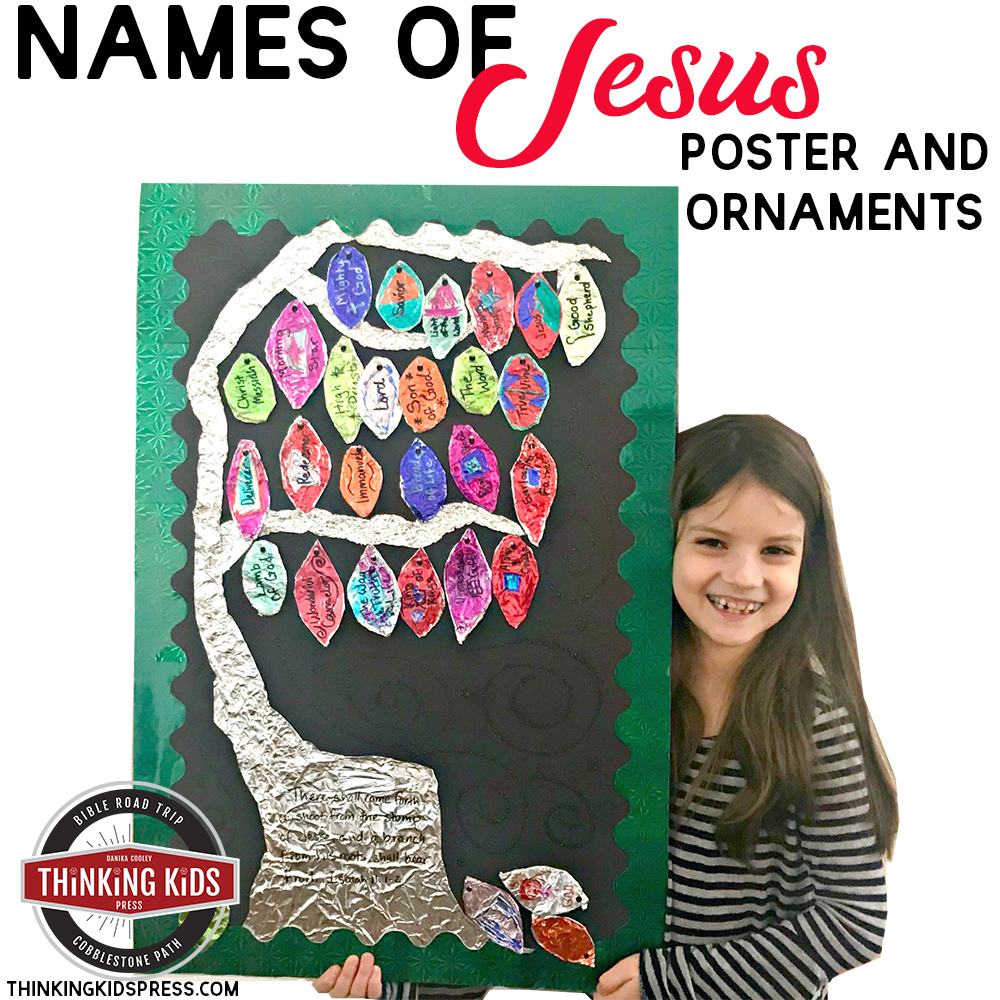 Names of Jesus Poster and Ornaments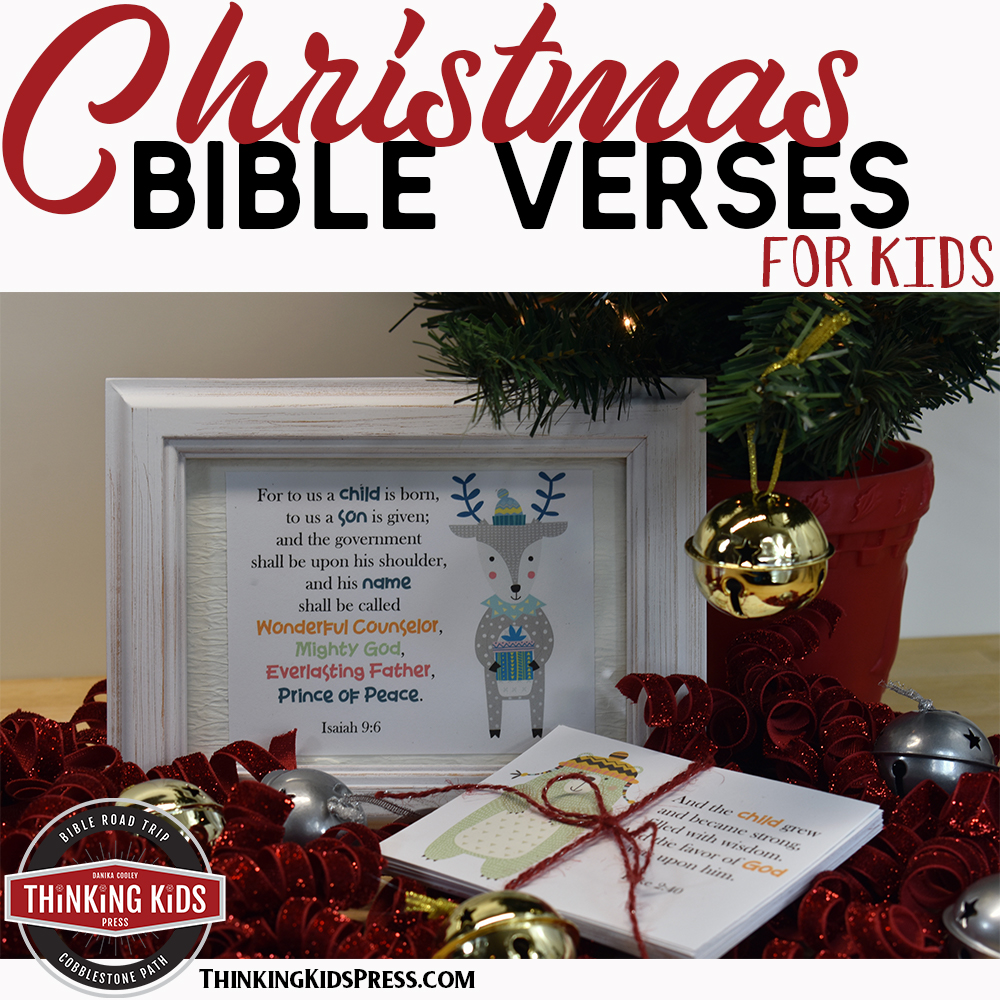 Christmas Bible Verses for Kids
Christmas Star of Bethlehem Sand Dollar Ornaments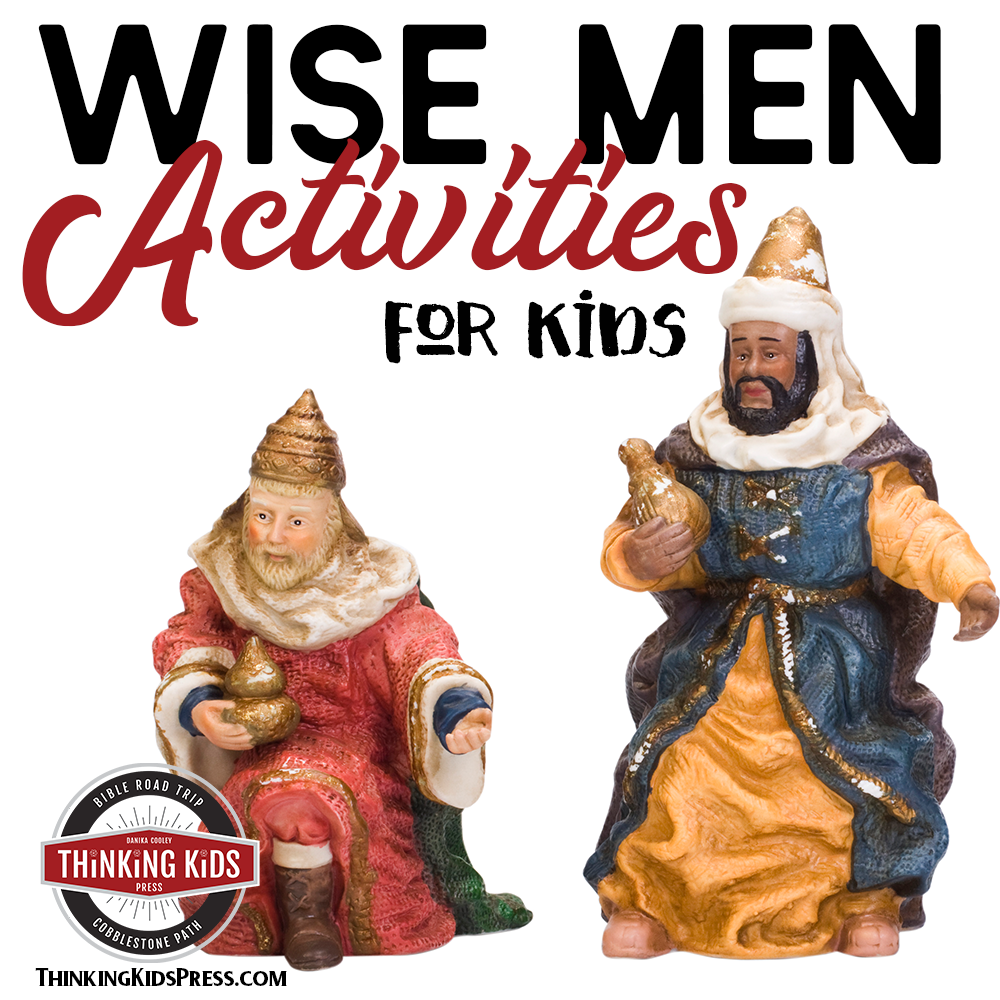 Wise Men Lessons and Activities
Shepherd Studies and Activities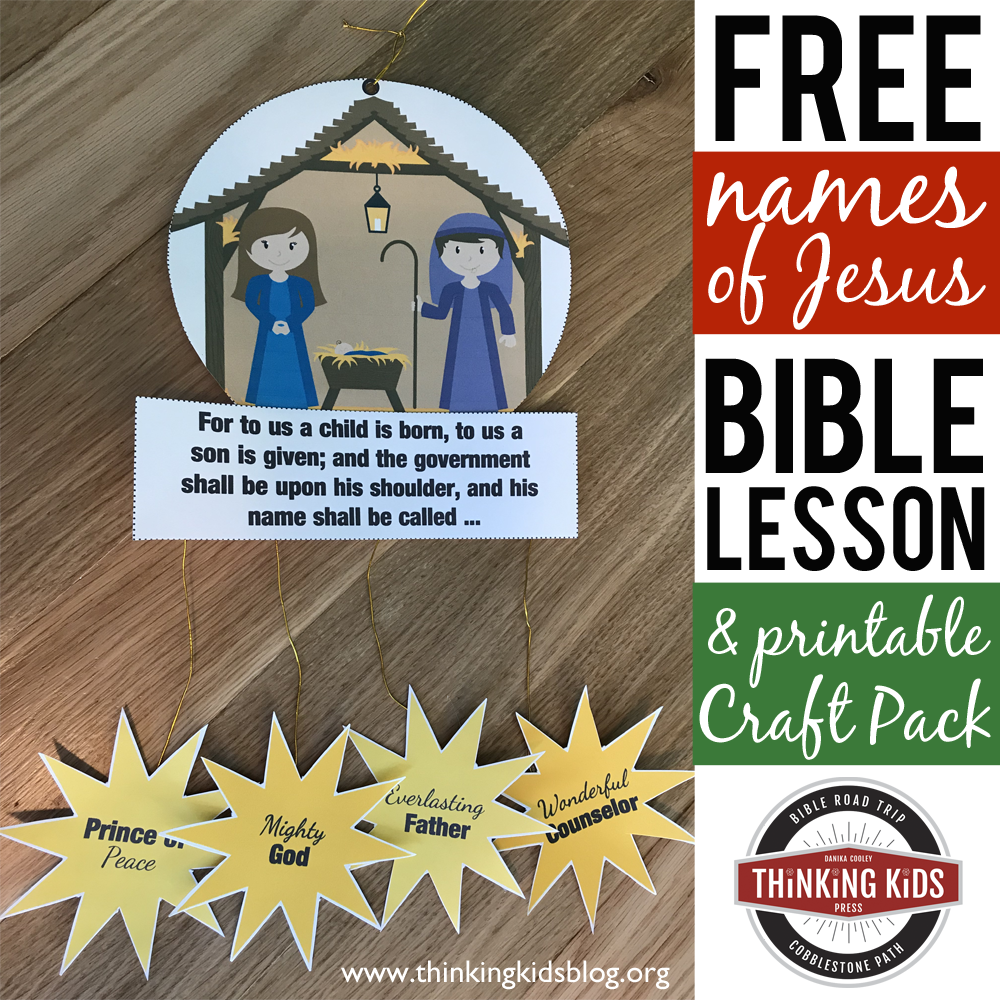 Names of Jesus Bible Lesson and Craft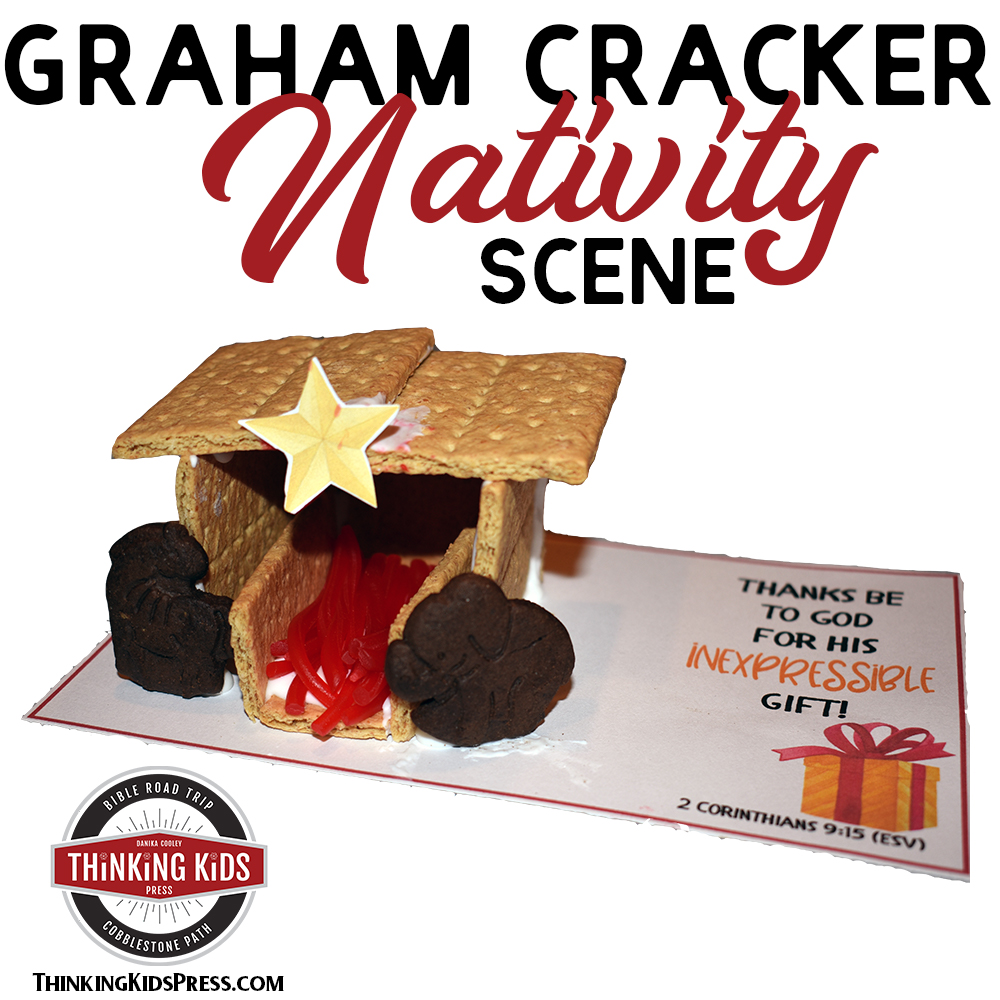 Easy Graham Cracker Nativity Scene
Christmas Stained Glass Art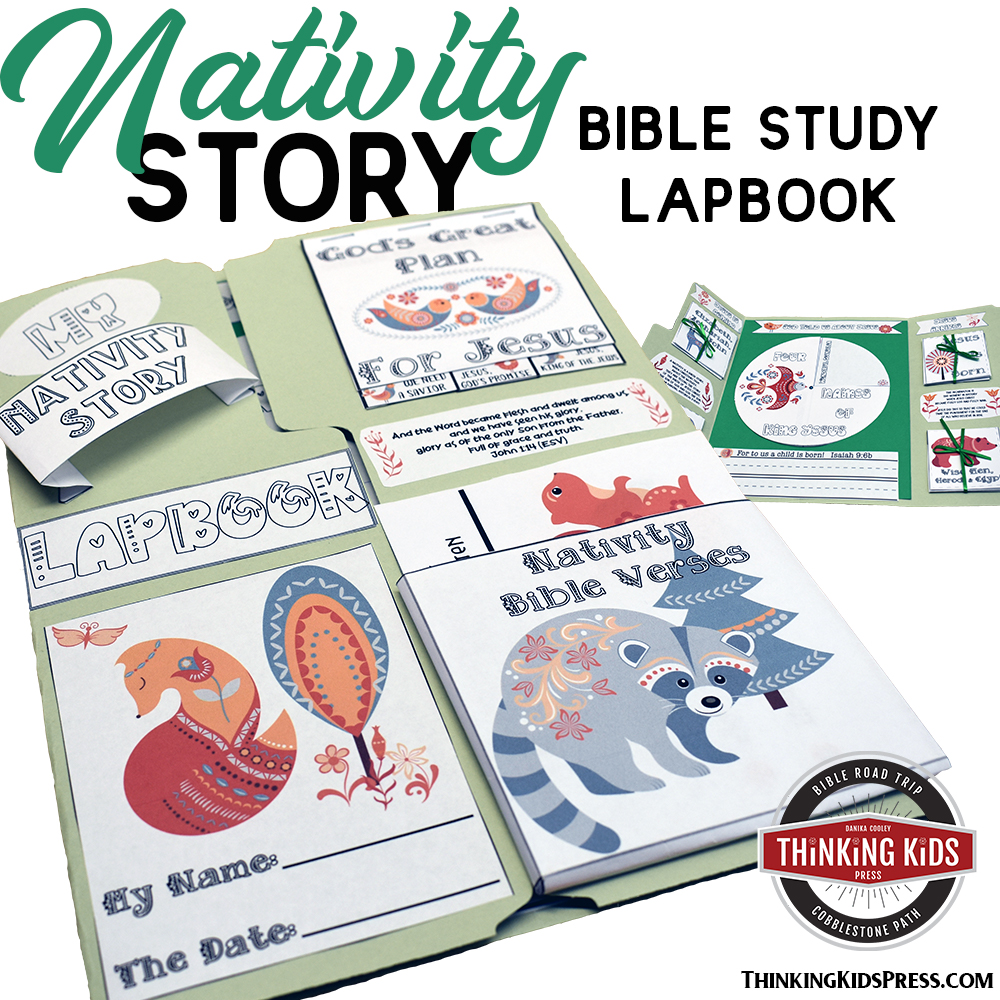 Christmas Nativity Story Lapbook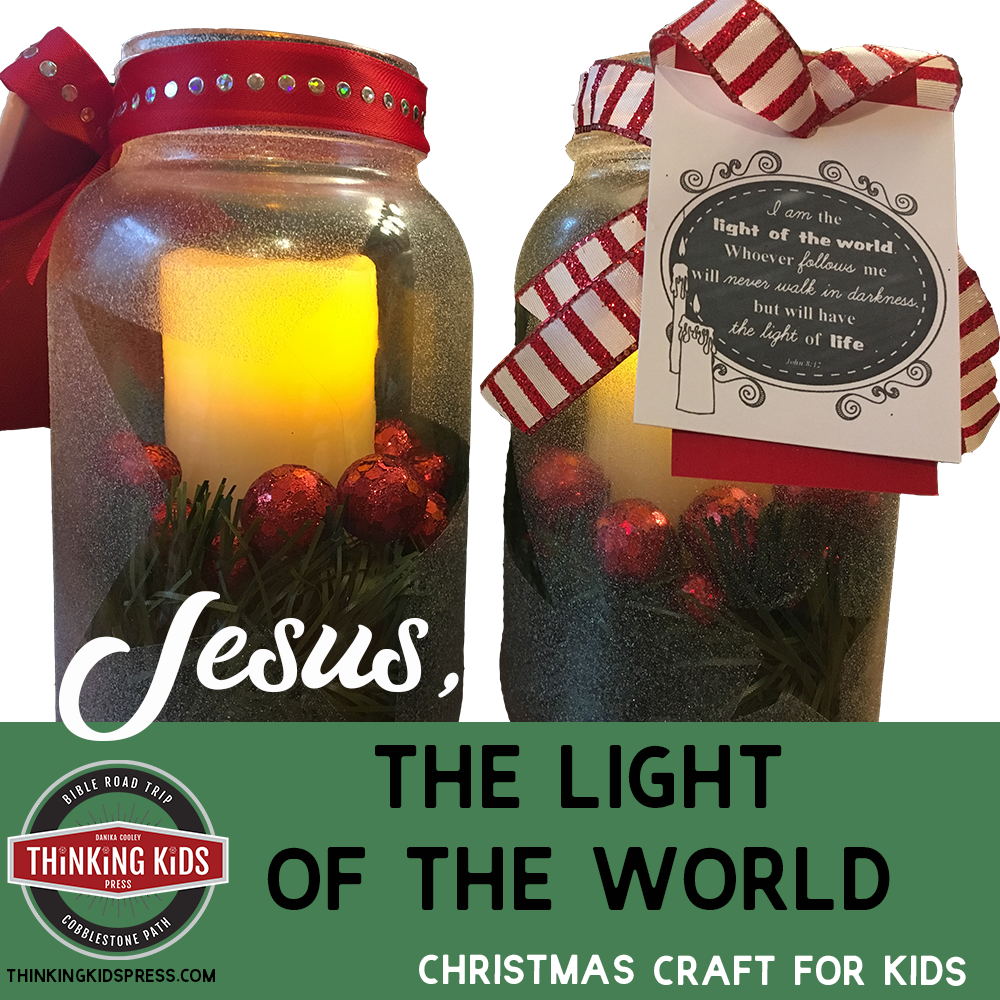 Jesus, the Light of the World Christmas Craft for Kids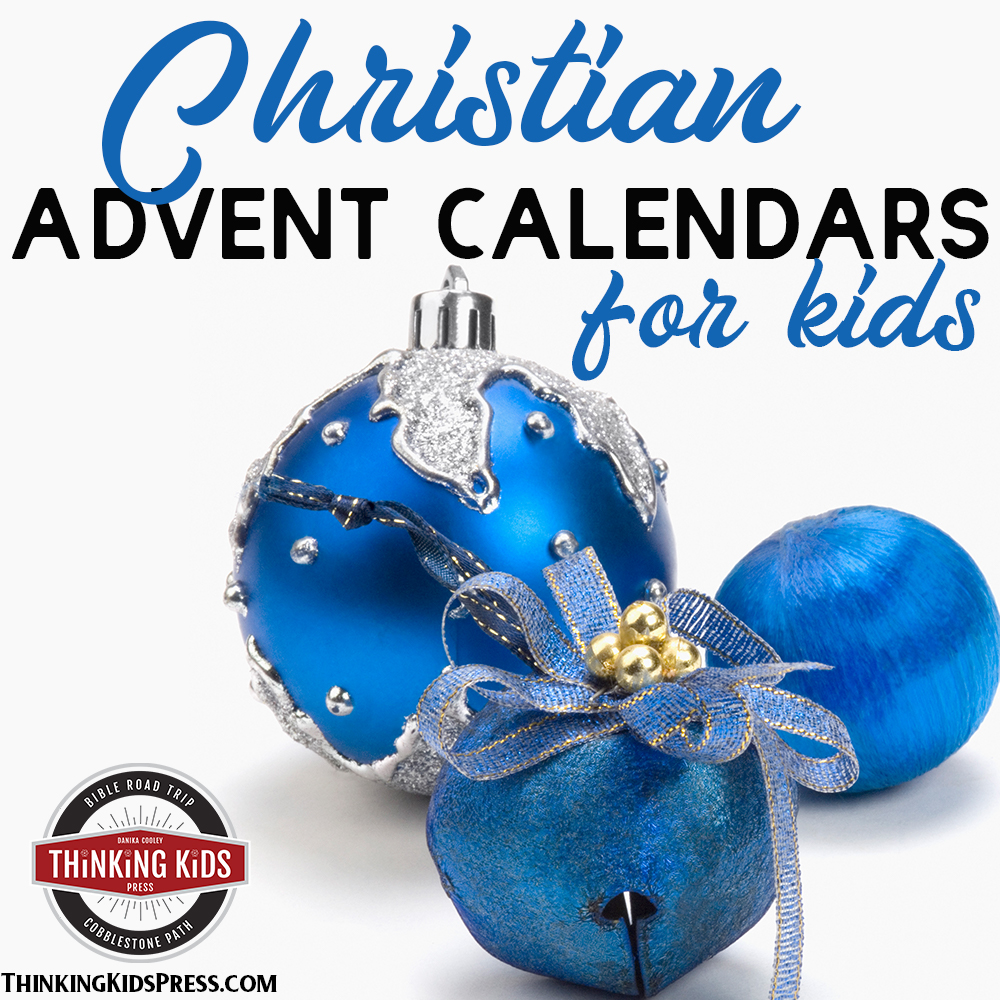 Christian Advent Calendars for Kids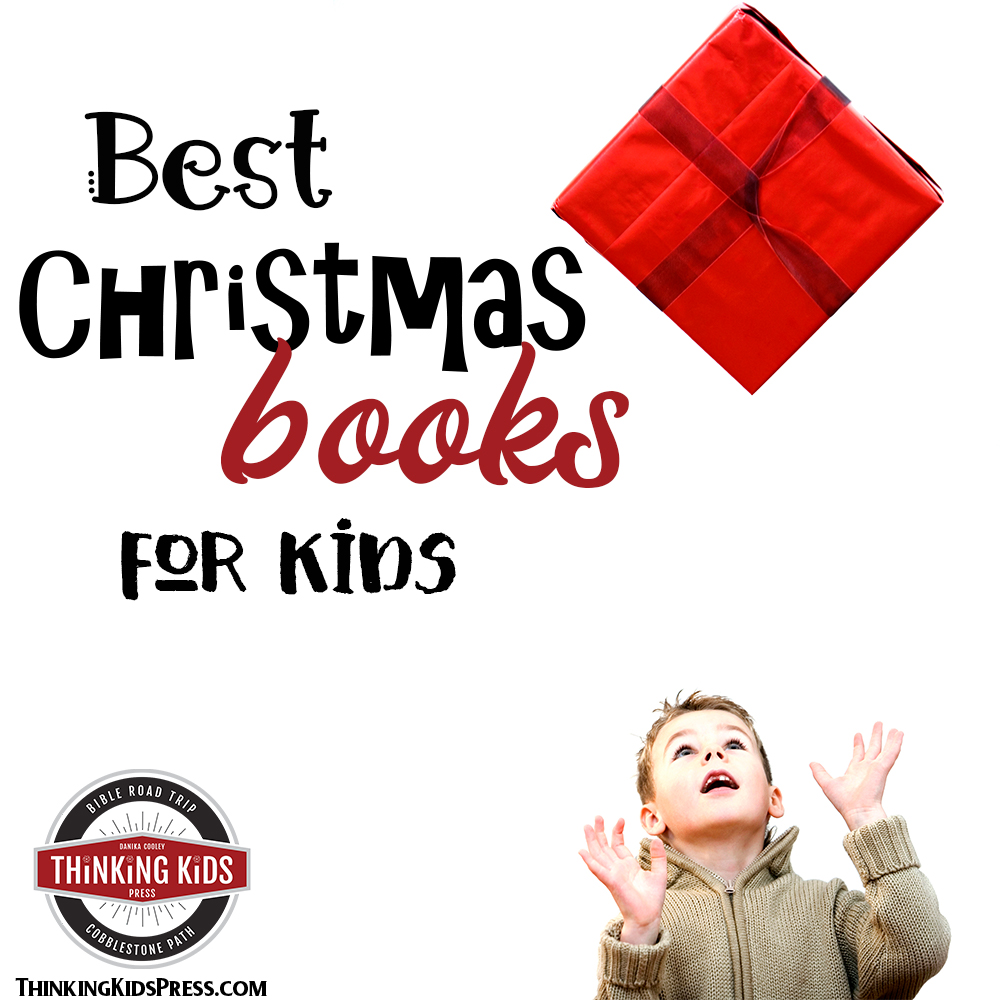 Best Christmas Books for Kids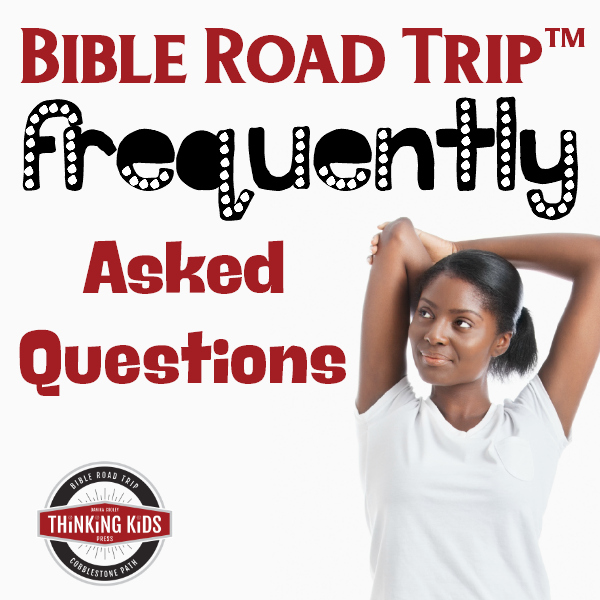 Bible Road Trip™: Frequently Asked Questions
Three Wise Men Christmas Ornaments to Make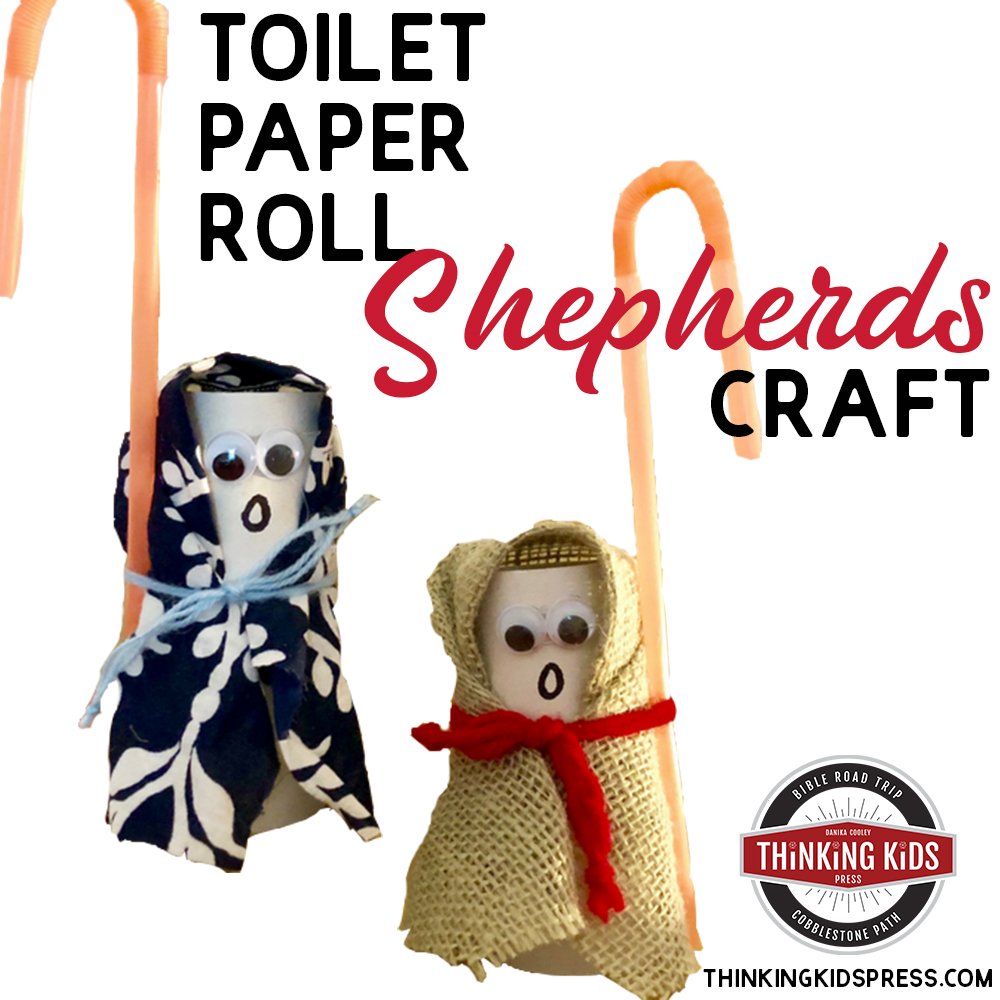 Toilet Paper Roll Shepherds Craft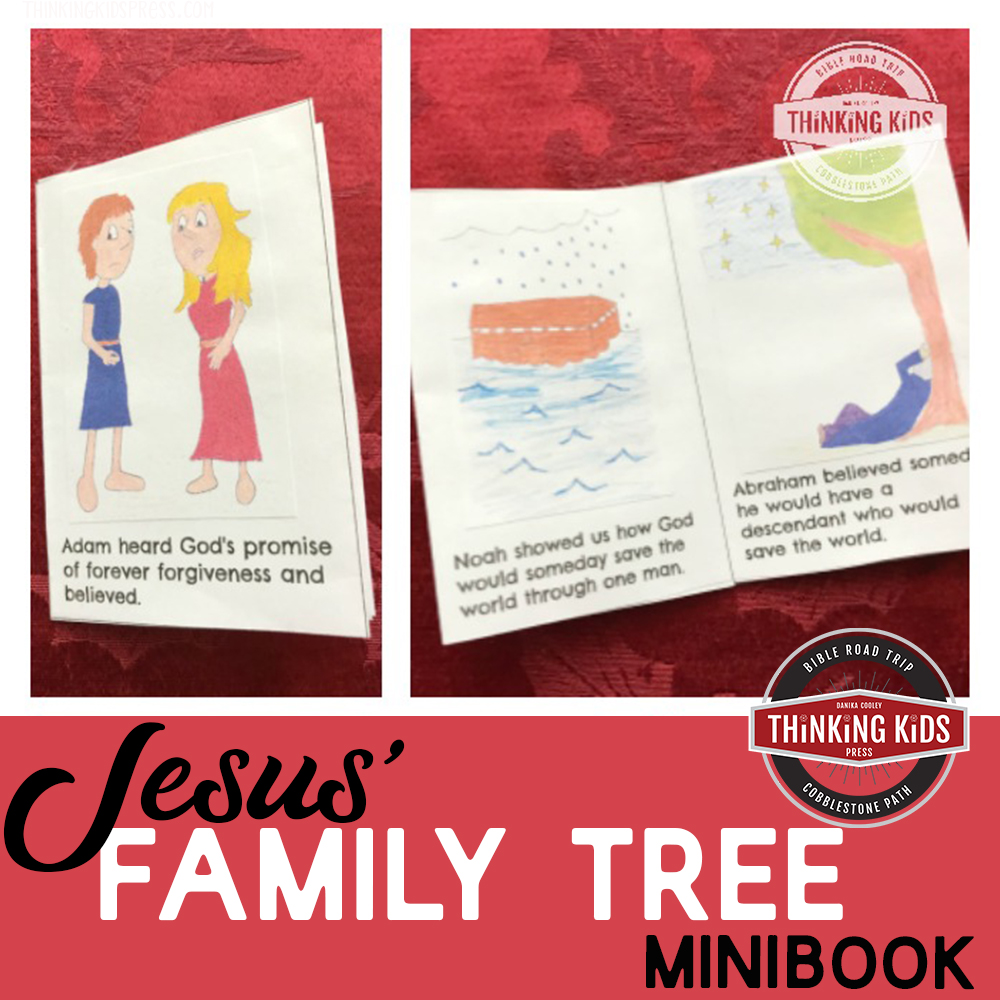 Jesus' Family Tree Minibook
Nativity Scene Craft for Kids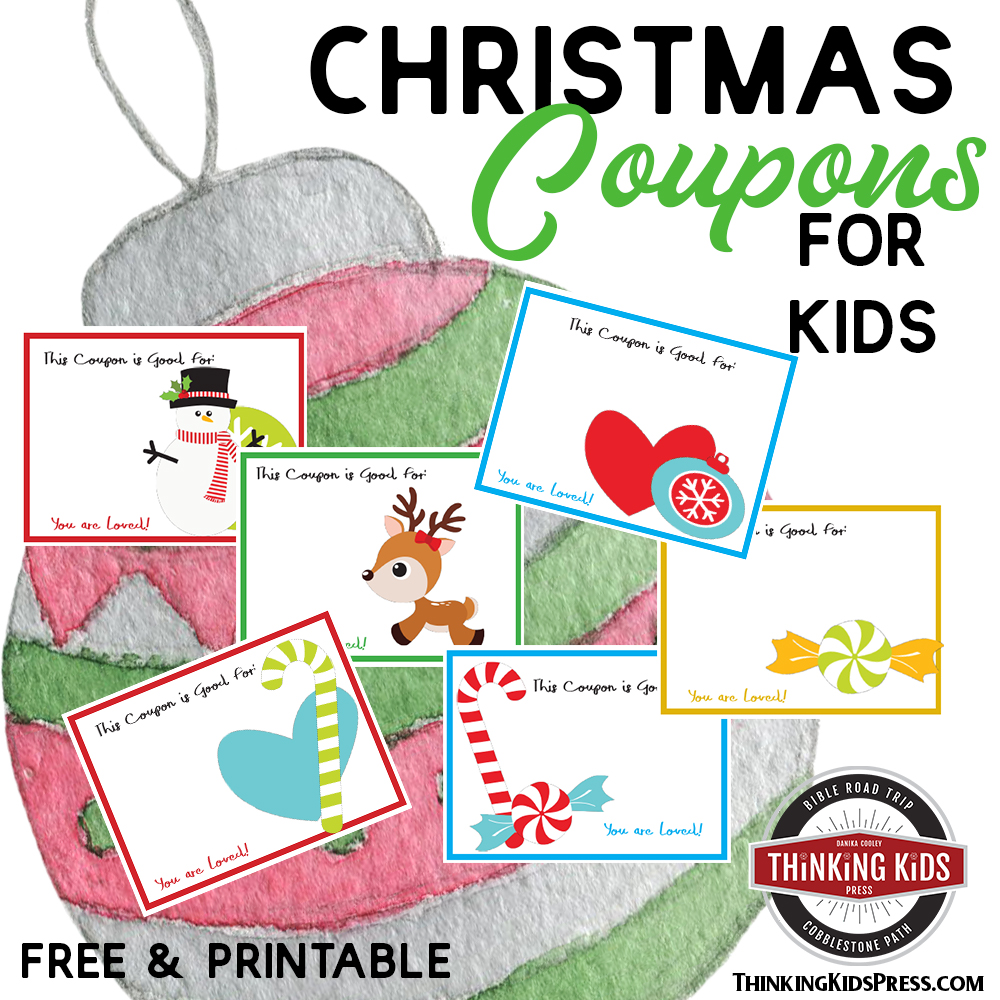 Christmas Coupons for Kids
Christmas Wreath Craft for Kids to Make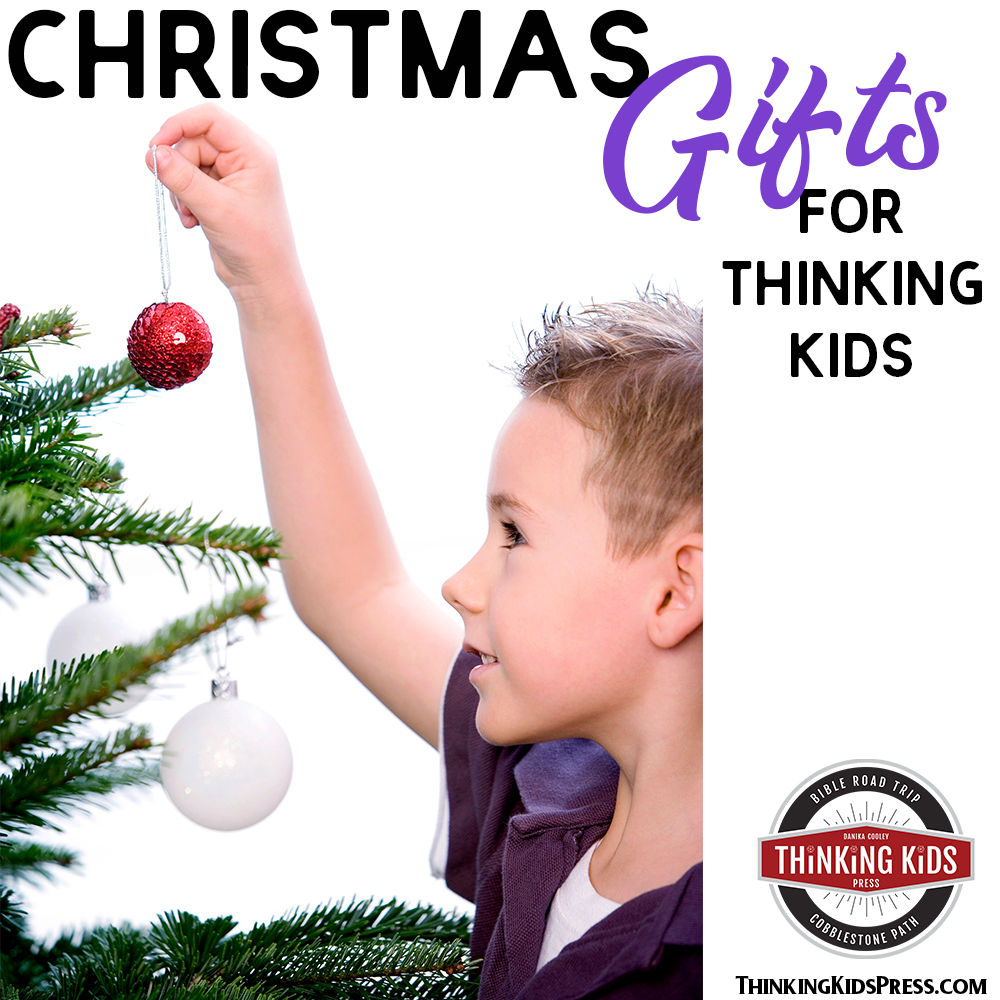 Christmas Gifts for Thinking Kids
Christmas Gifts for Grandma That Get Kids in the Kitchen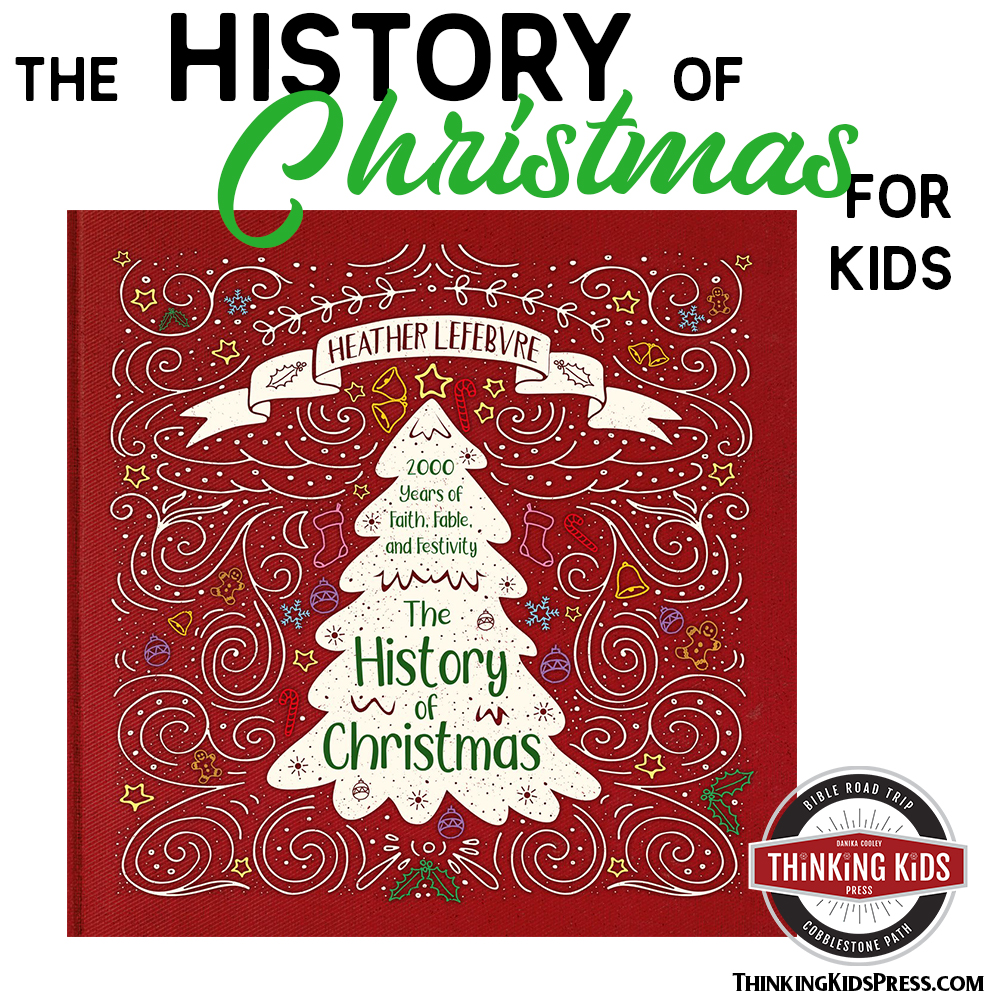 The History of Christmas for Kids
Gifts for Jesus' Birthday | A Family Christmas Tradition
Angels and Shepherds Craft Book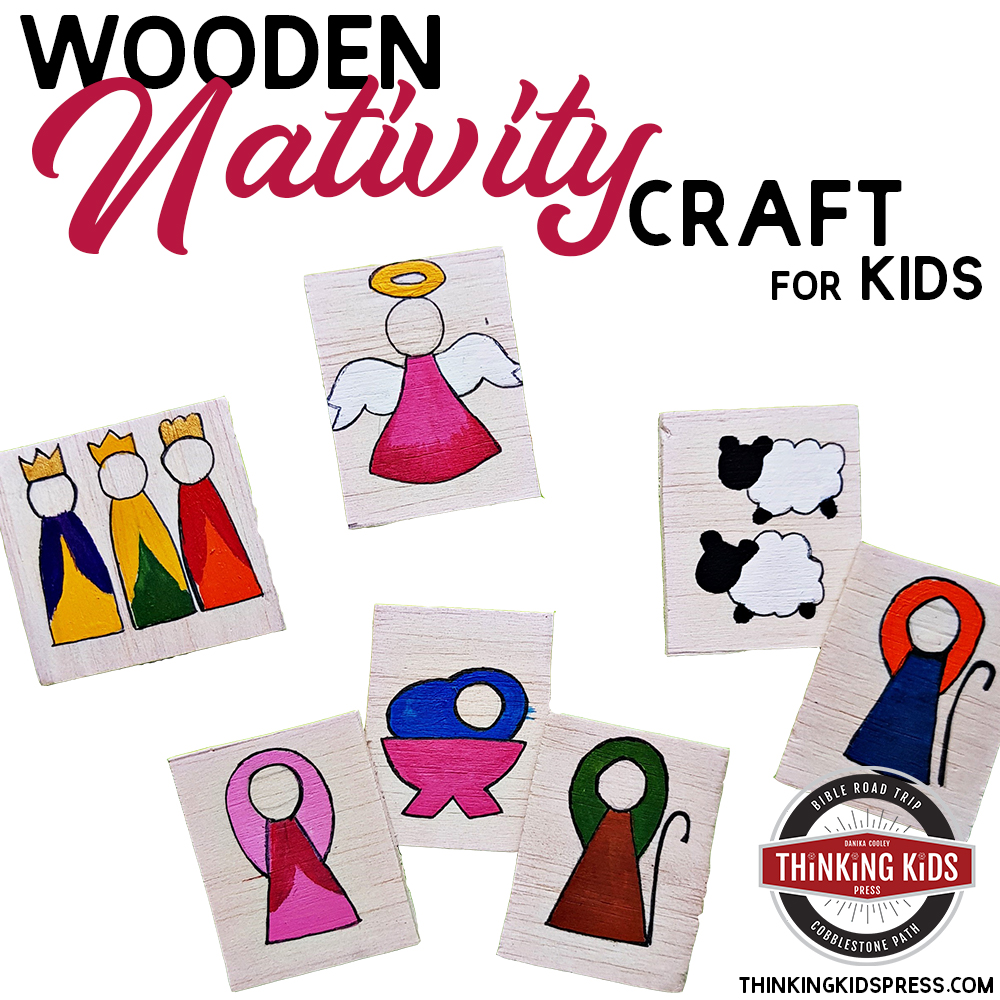 Wooden Nativity Craft for Kids Christmas Nativity Set to Love SQ
Learning Tools for Kids
---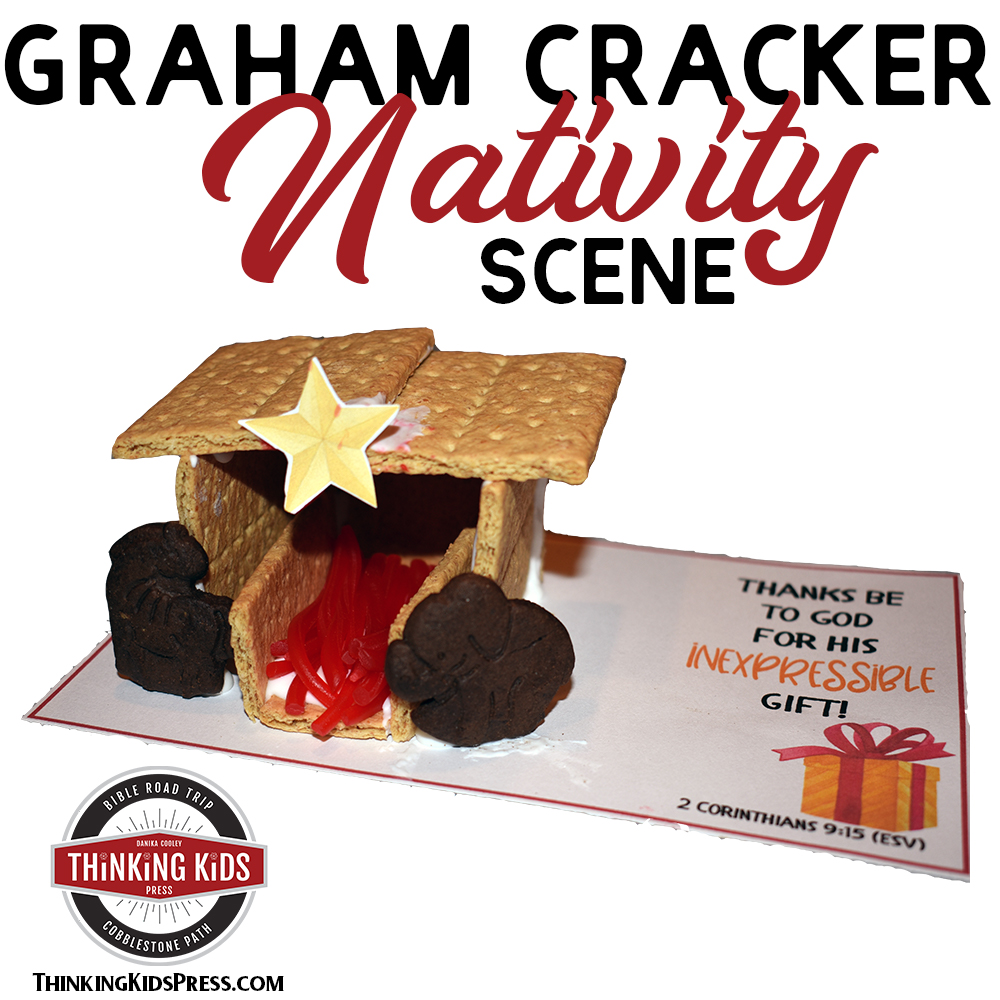 Join the newsletter
Get the Family Prayer Box Project FREE!
Teach your children to pray with this fun project that includes 7 printable sets!