Looking for a LEGO Nativity scene? You won't find one, but you can build your own Nativity scene with instructions to build a Nativity scene.
---
---
When my kids were young, they loved to build! We had an entire LEGO city constructed in the dormer of our upstairs house. There were houses, shops, pirate ships, and minifigures galore.
What I really would have loved? Bible sets to build like a LEGO Nativity scene. Alas, that isn't the kind of build available. BUT… with a bunch of bricks and some simple photo instructions (which I'm providing for you), your kids can build a Nativity scene of their very own.
There's even a challenge to create additional figures and animals!
---

---
LEGO Nativity of the Birth of Jesus
The birth of Jesus is important. Kids can think on this important event that changed the course of history as they build their LEGO Nativity scene. Check out this quick video:
---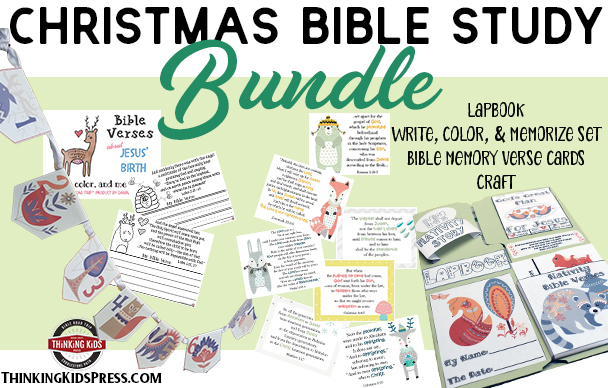 Teach your kids about Jesus with the Christmas Bible Study Bundle–and save!
---
LEGO Christmas Story Supplies
You'll need a few building bricks to make your Nativity set. This list is ideal, and shown in the pictures. You may need to be creative if your available pieces are a little different.
Set the Scene:
1 green base plate
1 green 8×16  base plate
5 (or more) male minifigures
1 female minifigure
For Baby Jesus:
Blank minifigure head
1 white 1×1 brick
For the Manger:
6 tan 1×1 round bricks
2 tan 3×3 ¼ circle plates
1 tan 2×2 tile
3 tan 1×1 bricks
1 tan 1×1 brick with knobs
1 yellow 1×3 tile
For the Star:
1 yellow 1×1 round brick
1 yellow 1×3 plate
2 yellow 1×1 plates
1 yellow 1×1 round plates
2 yellow 1×1 roof tiles
For the Stable:
6 tan 1×8 bricks
2 tan 1×6 bricks
2 tan 1×6 bricks with arch
4 tan 1x3x2 bricks with bow
4 tan 1×1 bricks
2 tan 1×4 bricks
6 brown 1×8 plates
28 brown 2×2 roof tiles with 45º angle
2 brown 2×2 tiles
1 brown 1×2 roof tile
2 brown 1×2 tiles with knobs
Need Some Tools to Build Your Own Nativity Scene?
LEGO Classic Medium Creative Brick Box (484 Pieces)

LEGO Classic Large Creative Brick Box (790 Pieces)

LEGO Classic Bricks Set (1500 Pieces)

---
Tips to Build a Nativity Scene
Just like building instructions for LEGO, these pictures will guide your kids through building their own Nativity scene.
---

---
1) Prepare Your Minifigures
Cut construction paper to create period clothing for the minifigures. The gifts from the wise men can be any pieces. Silver and gold cones are shown, but it will be fun to see what children could create. Challenge children to create animals for the scene. The sheep was built using white 1×2 plates and a black specialty piece.
Nativity scene cast of characters:
Your child can choose as many characters as they'd like from this list.
A Manger (with baby, depending on your view on the second commandment)
Mary
Joseph
Wise Men (the Bible does not tell us how many there were, only that there were 3 gifts given)
Shepherds
Sheep
Angels (again, this depends on your view)
The Star (shown)
Sheep
Stable Animals like Donkeys, Goats, and Cows
Anna
Simeon
---
2) Create the Manger and Baby Jesus
---
3) Build Your Own Nativity Scene Stable
---
4) Build a Nativity Scene Star of David
---
5) Display Your Nativity Scene!
---
Your kids can learn about the Bible, who God is and more with this fun daily devotional for kids. With 12-months of Bible verses calendar printable sheets, your family will concentrate on a monthly focus. There are six days of reading each week, each day with it's own focus within the monthly theme.
Your 12-month Bible verse calendar has themed devotions focusing on:
The Bible
Love
The Church
Resurrection
Jesus
Prayer
The Holy Spirit
The Fruit of the Spirit
Salvation
Our Father
Thanksgiving
Advent
Want a sample calendar? Grab your free Christmas Advent calendar here.
---
Books Make Great Gifts!
Teach the kids about the Bible and Christian history…
                                  …with fun books they'll love reading!
Introduce your children to engaging stories written in an engaging narrative they'll want to read. As they learn more about God's Word and gain real-life heroes, they will learn to apply Scripture to their own lives. And, give yourself the gift of a book that will help your kids learn and love the Bible.
This Christmas, give the gift of learning your family will remember a lifetime!
---
More Thinking Kids Posts You'll Love!
---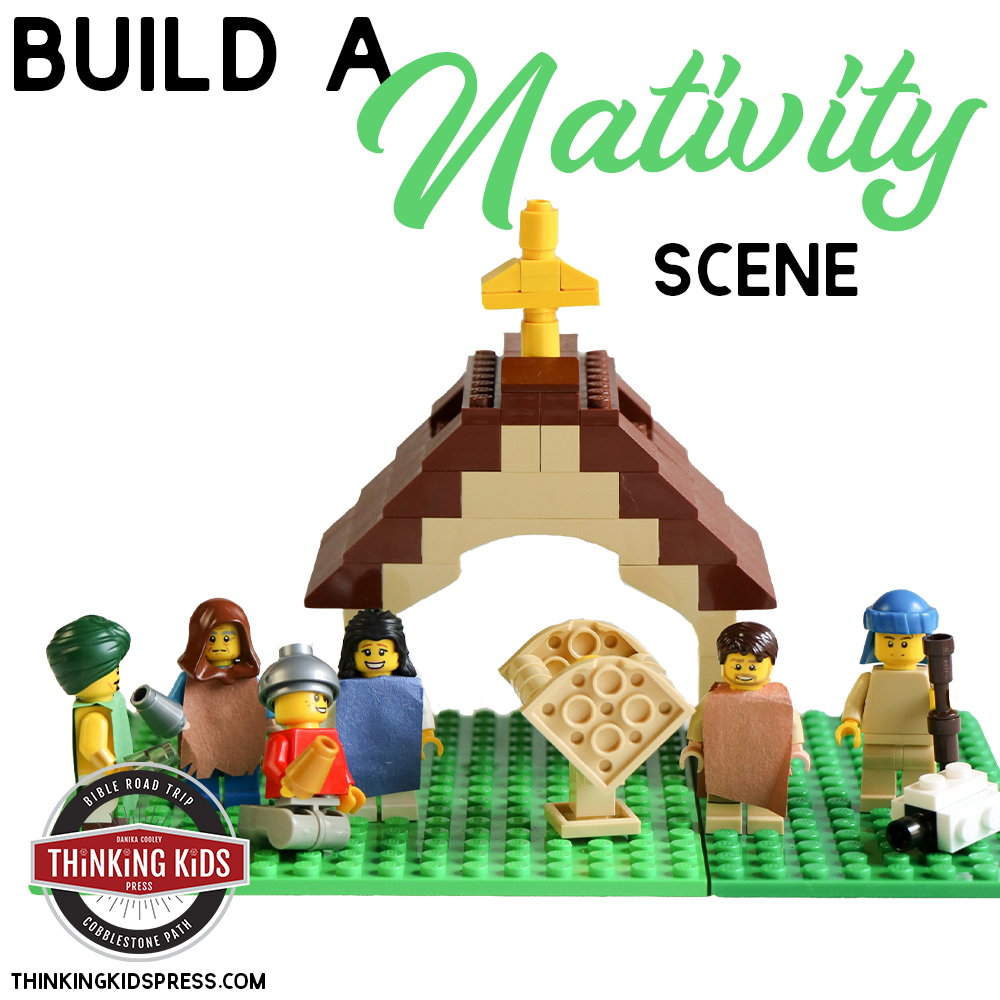 Join the newsletter
Get the Family Prayer Box Project FREE!
Teach your children to pray with this fun project that includes 7 printable sets!