Use the 7 Days of Creation Printable to teach your kids about the seven days of Creation with this fun painting Bible craft!
When my boys were in first and second grade, we studied the seven days of Creation from the first chapter of Genesis. I wanted to help them remember the days of Creation in a fun way, so I came up with this craft. You can see their original paintings above. They've been hanging on the wall in our library for years.
In recreating the craft for you, I thought it would be nice to add a 7 Days of Creation Printable for you, so you'd have easy to apply labels rather than having to write on each day or use a label maker like we did. You'll find that sheet at the very bottom of this post.
---

---
The 7 Days of Creation Printable and Craft is part of an ongoing series of Bible crafts and projects at Thinking Kids. Bible Road Trip™ includes weekly crafts–you'll find detailed descriptions of some of those crafts, as well and new Bible crafts not found in the curriculum.
I love doing art projects with my kids. Creating can really help children process and retain information. I'm a big fan of doing crafts with kids that are art projects rather than process art. That means the projects I suggest may take several sessions and a little more assistance, but they will also be something you can hang on your walls or that adds to retention and comprehension.  Your children will learn new skills and techniques and start to feel confident working with real art tools. As a bonus, these art projects / crafts can be used with a variety of ages. Your young children can do simple work while your teens can get as elaborate as they'd like. I make an effort to use supplies that are easy to obtain and relatively inexpensive.
---
7 Days of Creation Printable and Craft
Check out this fun video I made of the Seven Days of Creation craft!
---
Tips for Art Projects with Kids
Doing art projects with kids can be a challenge. For that reason, many parents forgo this valuable time altogether. As an art major and a parent who has done frequent art projects with my four children, I have a few suggestions for you.
Cover your space. Use painting drop cloths and plastic to keep your furniture and flooring protected.
Cover your kids. Grab a couple of your old T-shirts and throw them over your kids, buy them painting aprons, or designate clothes specifically for crafting.
Do the prep work in advance. Do as much prep work for a project as you can before you get the kids involved. Not everything on the page needs to be their work. It's OK to help.
Schedule several short session for one project. Children need several days to be able to create larger projects. Art is time-consuming and requires energy.
Encourage your kids. Children are likely to be frustrated by the disconnect in the artwork they envision and the art they actually create. Remind your kids that they improve every time they create, and tell them how much you love their work (even if you don't know what it is!). Also, stick figures are fabulous.
---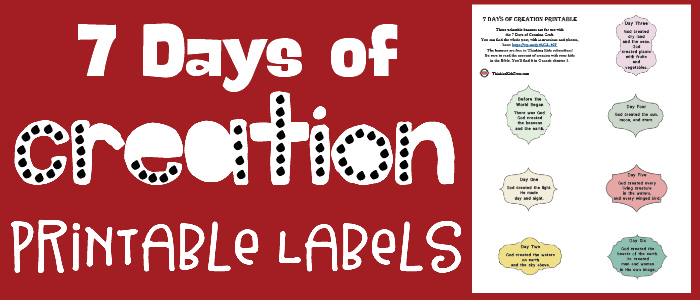 7 Days of Creation Printable Labels
Sign up for the Thinking Kids newsletter, and you'll receive encouragement, free gifts, and exclusive offers. Use this form and we'll send you a coupon code to purchase the 7 Days of Creation craft FREE.
I often get asked how to print Thinking Kids resources. Here's my very best advice. Take it and adapt it for your own good uses.
Sometimes readers are concerned about using colored ink. If this is the case for you, there should be a setting on your printer that allows you to print in black and white. Printing in grayscale will still use some color, but it will come out prettier than black and white
I recommend printing on white cardstock so the cards will be more durable and the back won't show through on the front. This is my very favorite cardstock: Neenah Premium Cardstock.
You'll need to cut them out so you can glue them on. I cut around them, leaving a small white margin. I don't suggest trying to cut on the line. Also, if your children are small, you may want to cut these out in advance.
---
Supplies Needed to Make Your 7 Days of Creation Craft
You'll need a few supplies to make your project. You may have a few of these items already. If not, these are all fairly inexpensive and will serve you well for multiple projects.
Foam Sheet 12

Apple Barrel Acrylic Paint Set, 18 Piece (2-Ounce)

10 Nylon Hair Brush Set With 2 Paint Palettes

Sharpie Permanent Marker, Fine Point, Black, Pack of 3

Westcott 12-inch Student T-Square

Wausau Cardstock, 96 Brightness, 65 lb, 8.5 x 11 Inches, Bright White, 250 Sheets (91904)

Elmer's All Purpose School Glue Sticks, Clear, Washable, 4 Pack, 0.24-ounce sticks

---
Get the Creation the Bible Study Bundle and save!
---
Creating Your Seven Days of Creation Craft
Before you get started on the craft, read the first chapter of Genesis with your kids. You can talk about how God created the earth and everything in it.
Here are the steps for your craft:
1) Divide your foam sheet into seven equal strips.
If you use the foam sheets I suggest above, you'll want to make a mark on each side of your foam vertically every 2 3/4 inches. The T-Square will help you keep your measurements straight. This is something older students should do themselves. For younger kids, you'll want to prep the painting surface before getting them involved.
The seven strips are actually going to cover the time before the creation of the earth, and days 1-6. You can explain God rested on the seventh day, but that's pretty hard to convey in art.
2) Make Dividing Lines for the 7 Days of Creation.
Using the T-square and a black permanent marker, locate your pencil marks and draw lines across the page every 2 3/4 inches. These strips will be your days.
3) Paint the Time Before the World Began.
We don't actually know what the universe was like before God created it. We just know that God existed. We don't want to paint God, and we know that He created light on the first day, so have your child paint the first strip on the page black.
4) Paint Day 1 of Creation.
God creates light, along with day and night, the first day of Creation. Have your child paint the strip bright yellow.
5) Paint Day 2 of Creation.
The second day of Creation, God separates the waters into the seas and the sky (or heavens). Have your child paint his own interpretation of the sky and the oceans. This can look however she envisions it. It's fine if your child leaves lots of white space.
If your child wants a background for each strip, now would be a good time to paint the rest of the strips blue like the sky to give the background color time to dry before going over it. Acrylics can be painted in layers (which is awesome), but they need to dry in between.
If your child hasn't taken a break from painting yet, now would be a great time to do so!
6) Paint Day 3 of Creation.
On the third day of Creation, God gathered the oceans and created dry land. He made all of the plants, along with fruits and vegetables. Have your child paint his artistic interpretation of day three.
---
Some of My Favorite Days of Creation Resources
Wonderfully Made: God's Story of Life from Conception to Birth
Creation Sings: How God's Work Declares God's Truth
The Creation Story for Children
Exploring Creation With Astronomy
Exploring Creation With Botany
Zoology 1: Flying Creatures of the Fifth Day
Zoology 2: Swimming Creatures of the Fifth Day
Exploring Creation with Zoology 3: Land Animals of the Sixth Day
Jonathan Park The Adventure Begins #1: The Secret of the Hidden Cave
Jonathan Park The Adventure Begins #2: African Safari
Jonathan Park The Adventure Begins #3: Art Heist Adventure
Jonathan Park The Adventure Begins #4: Mystery at Dead Man's Curve
The New Astronomy Book (Wonders of Creation)
The Mineral Book (Wonders of Creation)
The Geology Book (Wonders of Creation)
The Cave Book (Wonders of Creation)
New Ocean Book, the (Wonders of Creation)
The Ecology Book (Wonders of Creation)
Days of Creation Felt Figures
Melissa & Doug Days of Creation Stacking and Nesting Blocks
Wonders of Creation Coloring Book
---
Again, if your child wants a background for the remaining pictures, you'll want to be sure it's painted and has dried before moving forward. My boys were young when we did this project, and we just painted their images directly onto the white background. Either way looks great.
7) Paint Day 4 of Creation.
On the fourth day of Creation, God created the sun, moon, and stars–all of the lights in the sky. Your child can be as detailed or as simple in her depiction as she likes. If she wants to paint all of the planets in order, pull out an astronomy book or a picture on a website for her.
8) Paint Day 5 of Creation.
On the fifth day of creation, God created the sea creatures and all of the winged birds. I wanted a background for my artwork, so I took the time to paint an ocean on Day 5 and dry land on Day 6, then allowed both to dry. This is not necessary–kids can just paint their figures directly onto the foam sheet if they'd like.
Remember to take a break if your child seems frustrated or tired.
For Day 6, have your child paint sea creatures and flying animals. Again, if she wants to paint more accurate animals, it's helpful to pull out a few picture books. Remind her that her paintings don't need to look like the pictures. This is art, and many times art doesn't look realistic on purpose. Whatever your child produces to depict sea creatures and flying animals is fabulous.
9) Paint Day 6 of Creation.
On the sixth day of Creation, God created all of the beasts of the earth, and man and woman in His own image. Your child can use pictures for reference here as well, or just paint his favorite animals.
For the people, talk about how God just created one man and one woman on Day 6–Adam and Eve. Adam and Eve didn't wear clothing until after they sinned against God. Hiding them behind animals or bushes may be cliché, but it's actually a pretty good solution to the clothing issue.
10) Print your 7 Days of Creation Printable Labels.
Print your labels and cut around each one.
10) Glue Your 7 Days of Creation Printable Labels to Your Craft
Arrange your labels on the craft anywhere they fit best and glue them down. This is an activity even very young children can do.
Share Your Finished Craft!
Take a picture of your child's finished craft and share it on social media with the hashtag #BibleRoadTrip. You can tag me as well! I'd love to reshare it. I'm on Pinterest, Facebook, Twitter, and Instagram.
Now that you're all done, you can hang your craft. I like to use these poster hanging strips for lightweight artwork. Be certain to follow the removal instructions when you take the art off the wall so you don't damage your paint.
---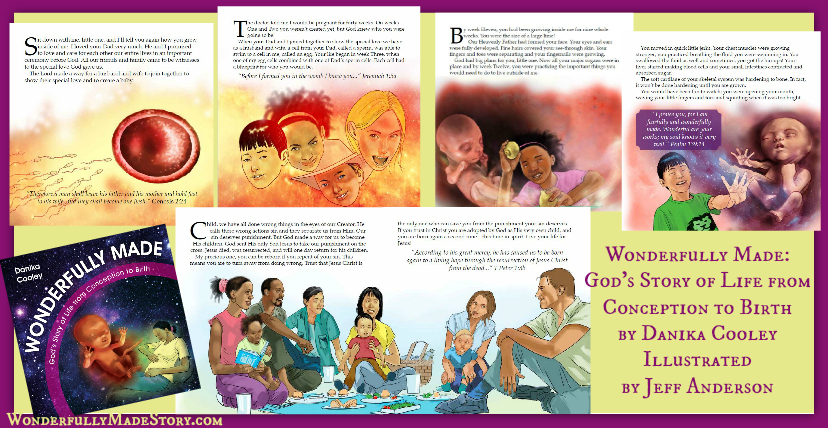 Take your 5-11 year old on a journey through science, Scripture, and 40-weeks of developing life in the womb as they learn about how our Creator God lovingly formed them. They are indeed wonderfully made!
---
More Thinking Kids Posts You'll Love!
Genesis Creation Story Lapbook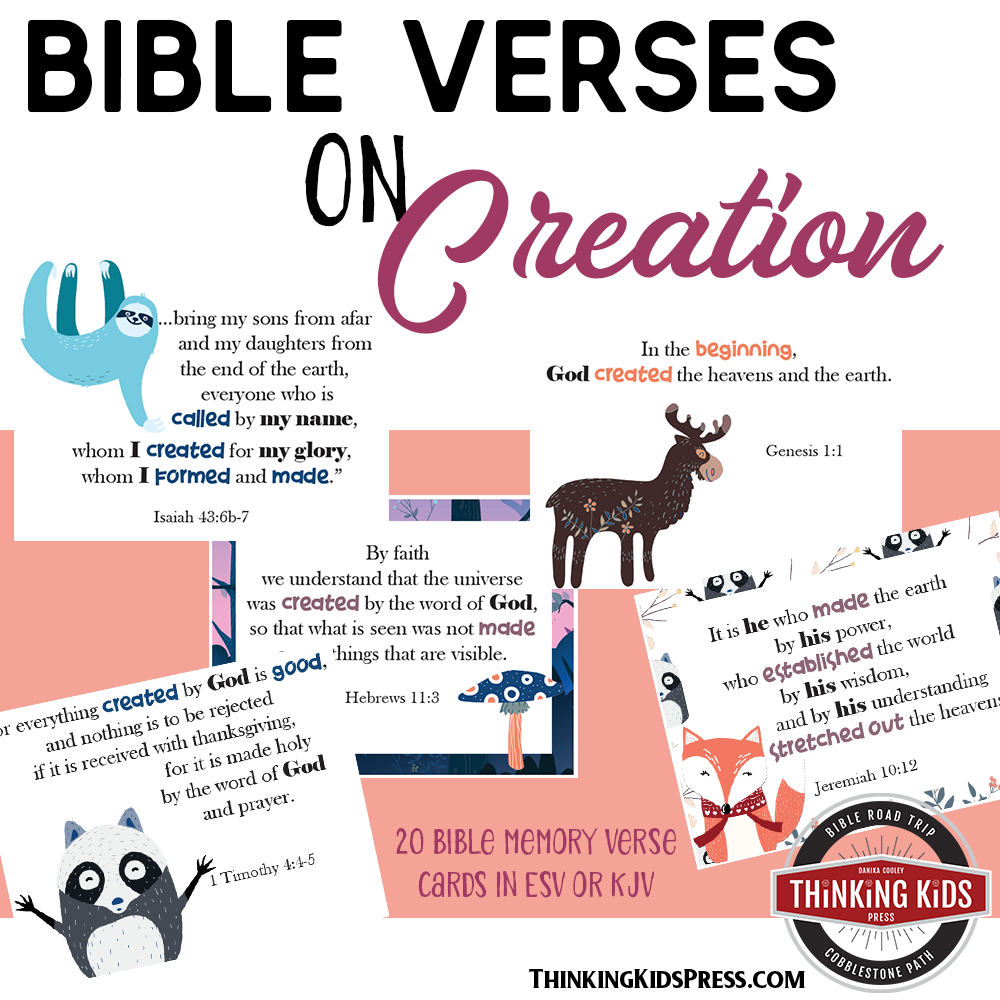 Bible Verses on Creation | Bible Memory Verse Card Set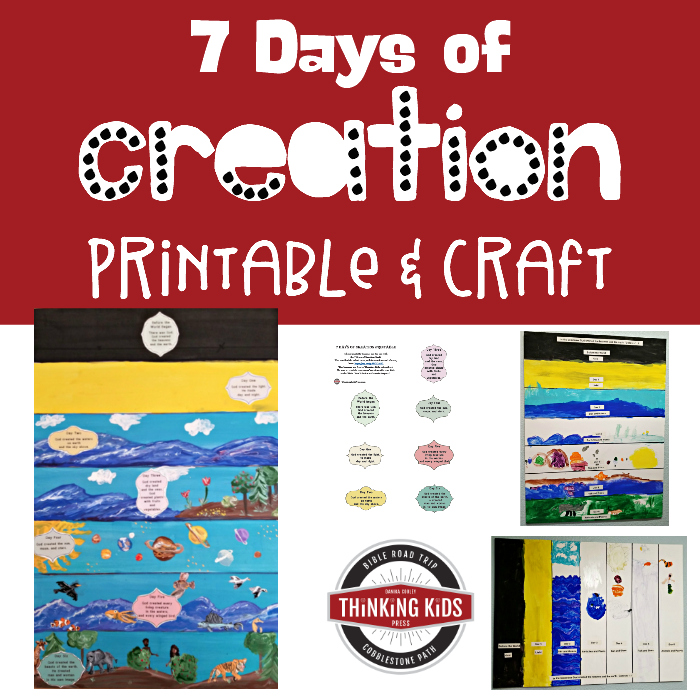 7 Days of Creation Printable and Craft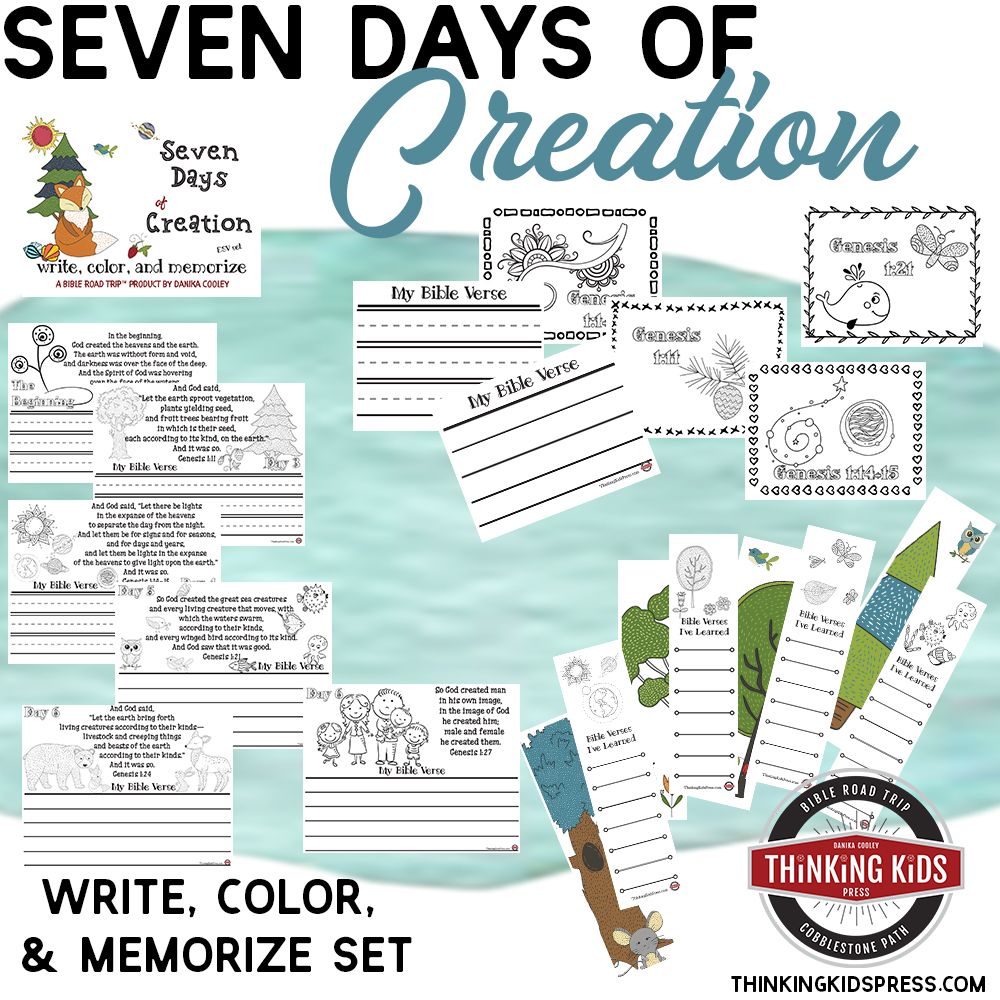 Seven Days of Creation in Order | Write, Color, and Memorize Set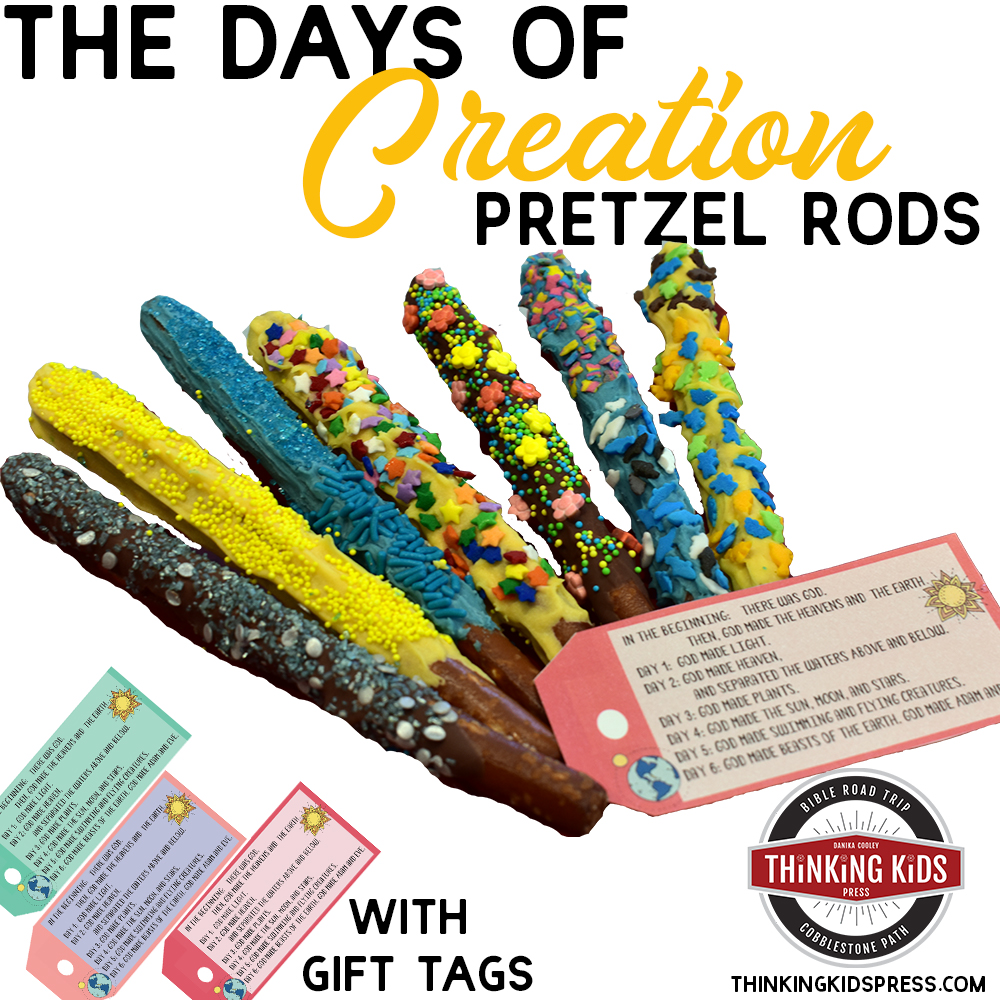 The Days of Creation Chocolate Covered Pretzel Rods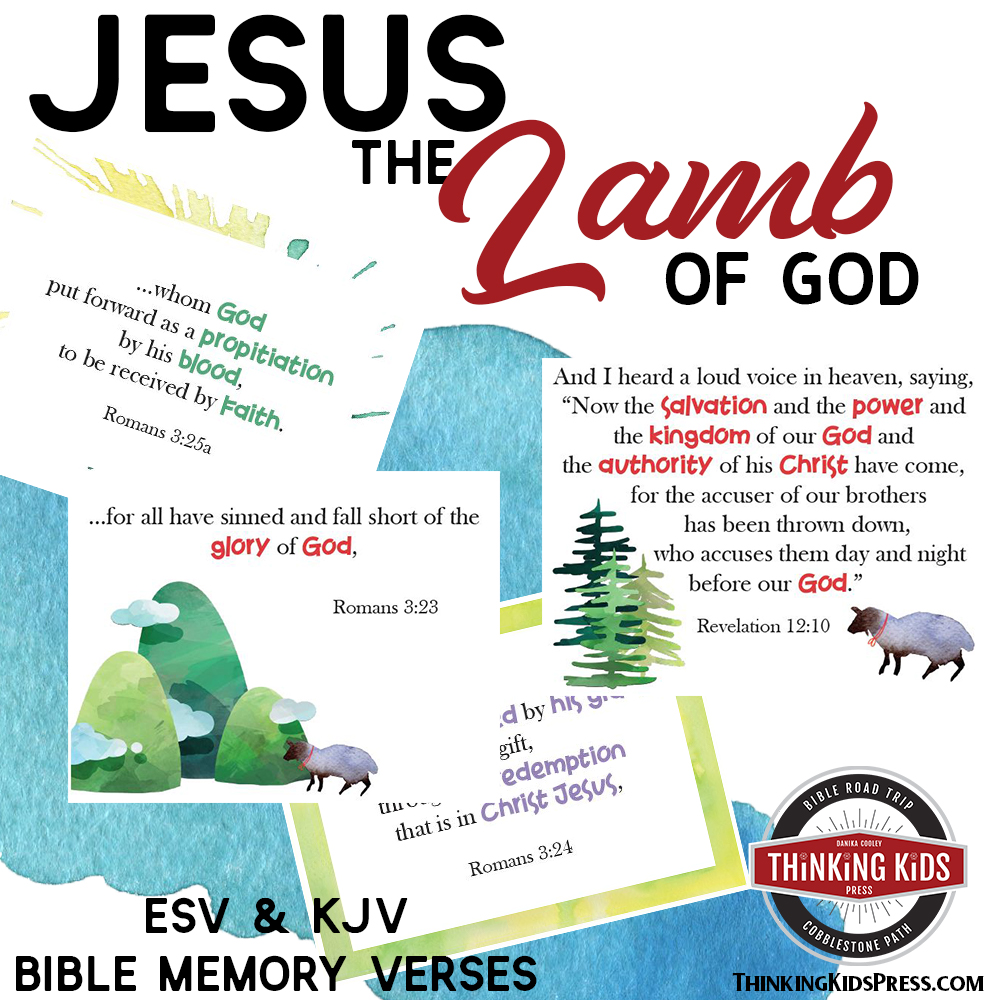 Jesus, the Lamb of God, Bible Verses for Children
Our Hope Bible Verses Bundle: Write, Color, and Memorize Bundle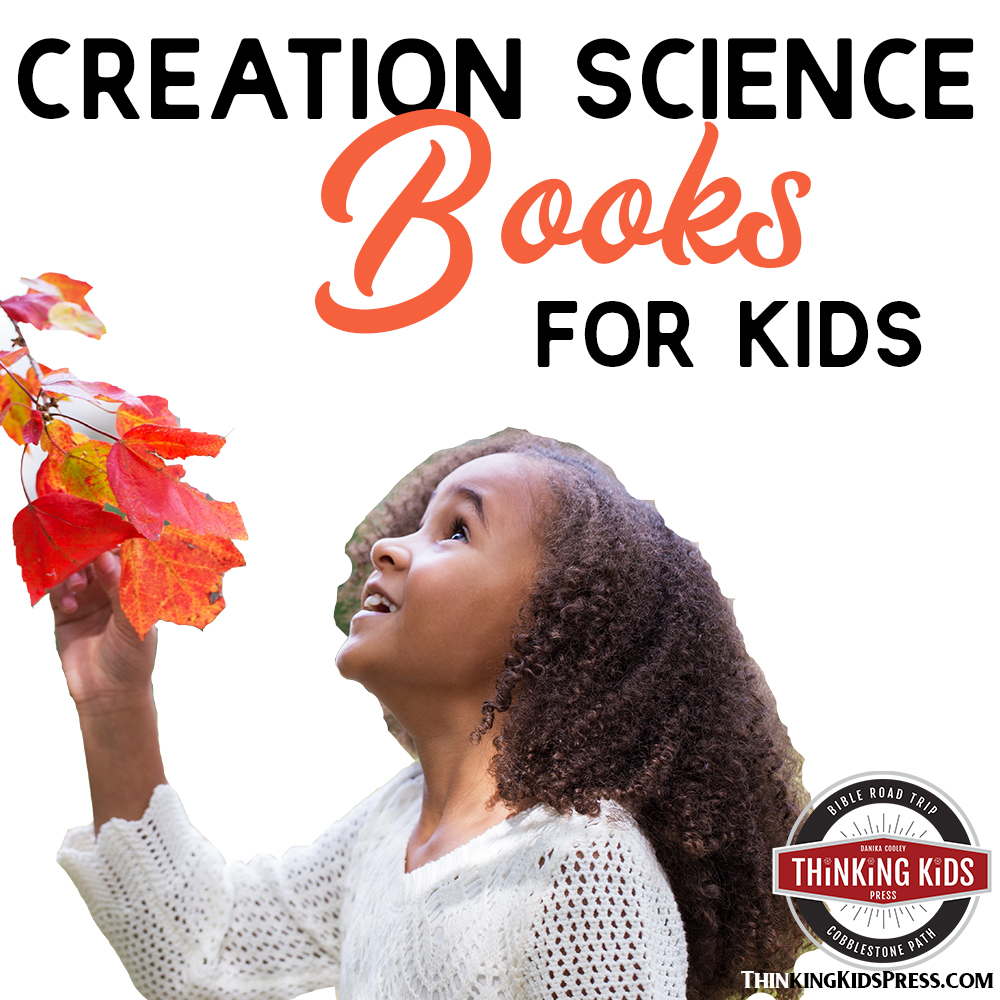 Creation Science Books Kids Will Want to Read Over and Over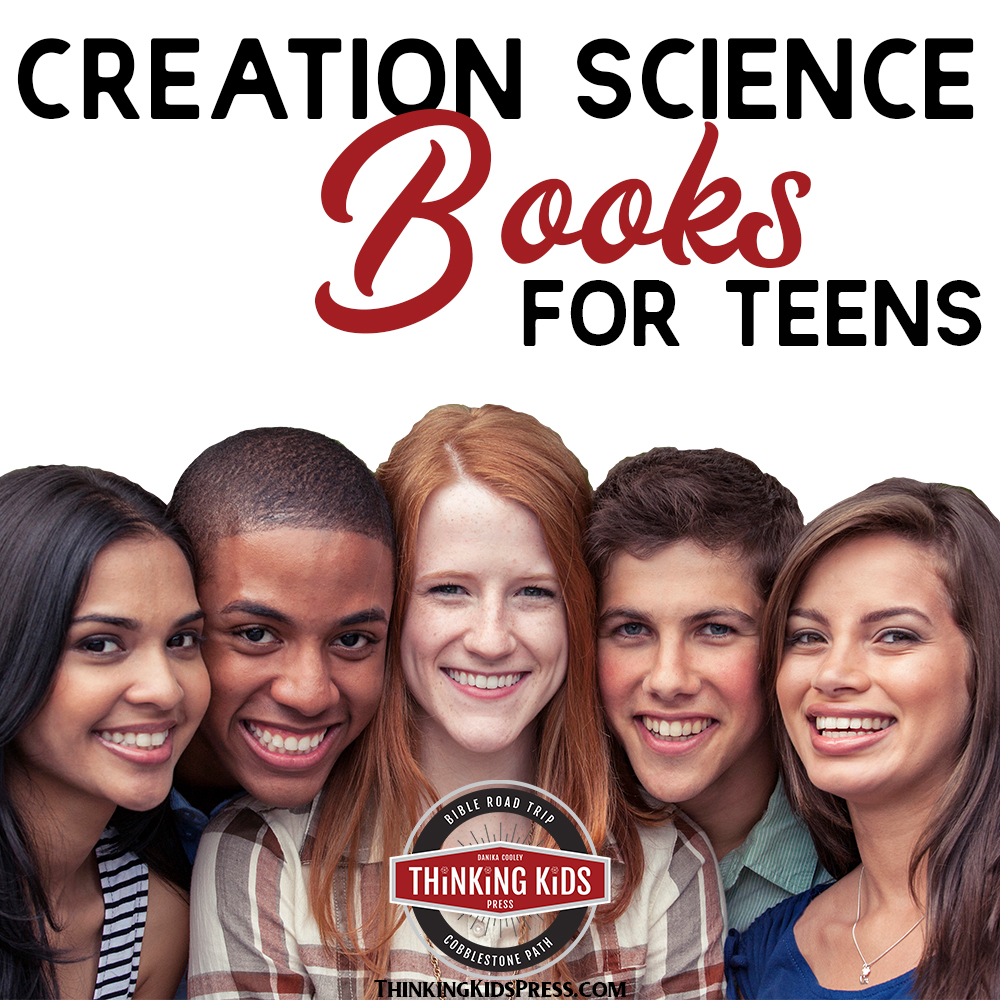 Creation Science Books for Teens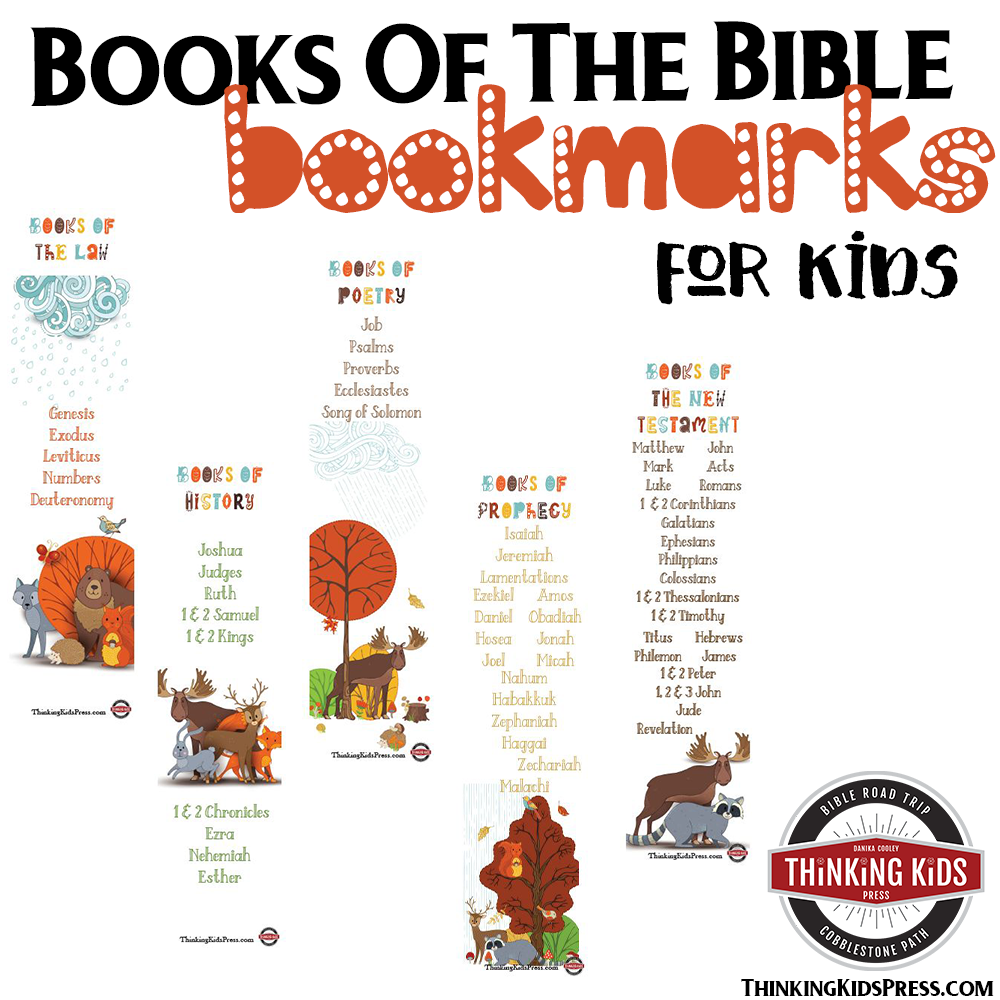 Books of the Bible Bookmarks
---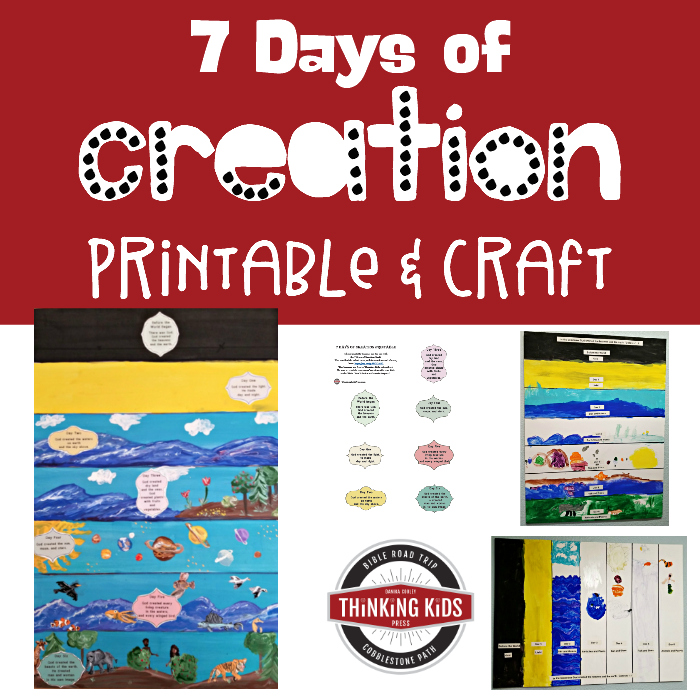 Join the newsletter
Get the Family Prayer Box Project FREE!
Teach your children to pray with this fun project that includes 7 printable sets!