Want to teach about Noah's ark and God's rainbow promise? Here's a list of rainbow arts and crafts for kids–with rainbow activities, too!
---
"I establish my covenant with you, that never again shall all flesh be cut off by the waters of the flood, and never again shall there be a flood to destroy the earth." And God said, "This is the sign of the covenant that I make between me and you and every living creature that is with you, for all future generations: I have set my bow in the cloud, and it shall be a sign of the covenant between me and the earth." –Genesis 9:11-13, ESV
God's rainbow is his promise to all living creatures that he will never again judge the earth through a worldwide flood.
The story of Noah and the flood in Genesis 6-9 is an important story of man's sin, judgment by a just and holy God, and God's great plan for salvation. We know that those who believe in Jesus, confess him with their mouth, and repent of their sin are saved in Christ by God's grace through faith. (Romans 10:9 and Ephesians 2:8-9)
The rainbow, the symbol of the Noahic Covenant–God's promise to Noah and to us–is a wonderful reminder to our kids of the salvation available in Jesus.
---
Grab your free Gospel of Jesus poster and cards here to help your kids internalize what Scripture says about the Good News of Jesus Christ!
---
Rainbow Activities for Your Kids
Kids are very concrete thinkers. Rainbow activities for kids and rainbow arts and crafts for kids are a great way to help your kids really learn about and understand the promise God has given us, and rainbow he established as a sign of his promise.
Arts, crafts, and activities are a wonderful way for kids to take an abstract concept and make it concrete, or hands-on!
Here are some reasons Bible activities are a GREAT tool to help you teach the Bible to your kids!
---

---
Rainbow Arts and Crafts for Kids
Check out this fun video I made of the rainbow of Noah Bible craft!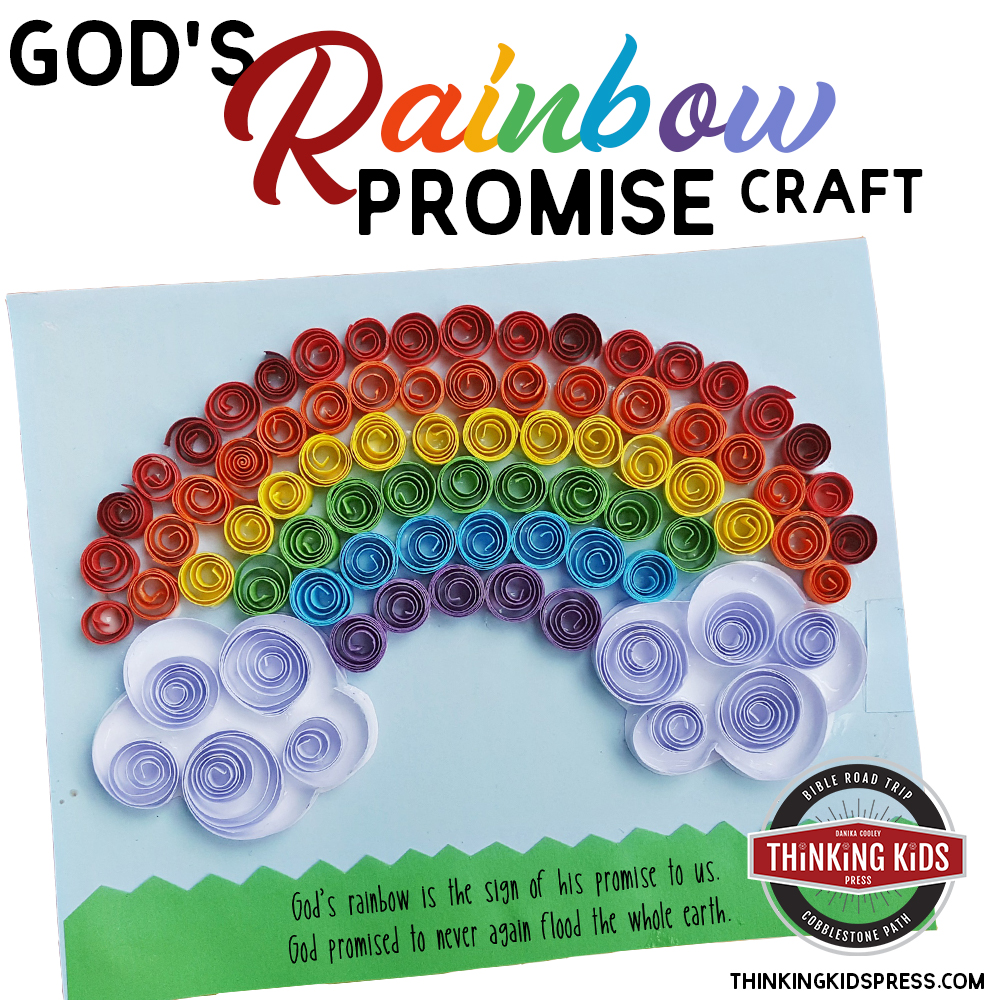 God's Rainbow Promise Craft
Rainbow of Noah Bible Craft
---
Noah's Ark Resources
Flood of Noah, The
Melissa & Doug Deluxe 100pc Noah's Ark Floor Puzzle
The Answers Book for Kids Volume 2: 22 Questions on Dinosaurs and the Flood of Noah 
Inside Noah's Ark: Why it Worked
The True Story of Noah's Ark (with audio CD and pull-out spread)
Fisher-Price Little People Noah's Ark
---
Rainbow Activities for Kids
You'll need a few supplies to make your rainbow of Noah Bible craft:
Noah's Ark Rainbow Snack for Kids
Noah's Ark Rainbow Snack for Kids – This snack is easy and quick. Help your kids learn about the Noahic Covenant in a really fun way!
Noah's Ark Printable Pack – This fun 117-page printable pack from Proverbial Homemaker is perfect for younger children. Some of the activities included are: Vocabulary Cards, Coloring Pages, I Spy Counting Pages,  Word Tracing,  Color Matching Cards, Beginning Letter Sounds, Size Sequencing Cards, Bible Copywork Pages, and more.
Talk about what the rainbow means and draw it on the driveway with sidewalk chalk. (Grab some chalk here.)
6 Bible Verse Coloring Pages – True Aim has six beautiful coloring pages, including one on the rainbow.
Rainbow Necklace Craft – This super cute edible necklace from Sight and Sound Reading will be a fun threading activity for younger kids!
Go over the Good News of Jesus Christ with this free Gospel poster and verse cards.
Rainbow Unit Study – This fun unit study, aimed at younger kids, includes art, music, science, and more.
Go on a rainbow hunt on a sunny day after a rain.
Rainbow Snack – This super cute rainbow from How to Homeschool My Child is made with marshmallows and fruit cereal.
---
Help Your Kids Learn and Love the Bible
Looking for a family discipleship book that will give you a crash course in leading your kids through God's Word? I've got you covered.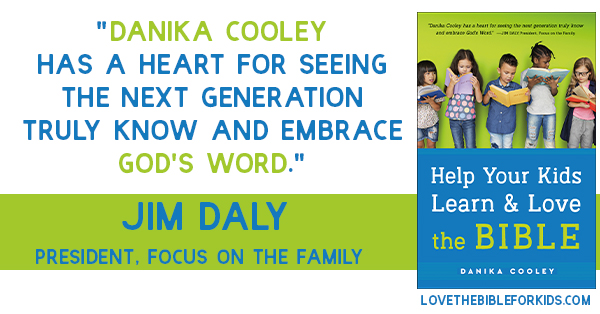 You want your kids to learn and love the Bible. 
You want to teach the Bible…
As parents, we deeply desire the best for our kids. We look for the right schools, we make them eat right and exercise, and we get them involved in extracurricular activities. We take our job as parents seriously.
But are we also putting our time and energy into
teaching them the Bible? Giving them the life-changing, soul-nourishing words of Scripture is not only doable, it's an essential part of parenting kids for Jesus. And the good news is, studying God's Word as a family doesn't have to be difficult!
2 Timothy 2:15, ESV, says:
Do your best to present yourself to God as one approved,
a worker who has no need to be ashamed, rightly handling the word of truth.
Our job, as parents who love Jesus, is to help our kids become approved workers, unashamed and rightly handling the word of truth.
The good news? Teaching the Bible isn't hard. Your family can learn the Bible together.
…and you can!
A Crash Course in Teaching the Bible to Your Kids
Danika Cooley's book, Help Your Kids Learn and Love the Bible, will give you the tools and confidence to study the Bible as a family. It will help you identify and overcome your objections and fears, give you a crash course in what the Bible is all about and how to teach it, and provide the guidance you need to set up a family Bible study habit.
You will finish this book feeling encouraged and empowered to initiate and strengthen your child's relationship with the Lord through His Word.

Help Your Kids Learn and Love the Bible will equip you with everything you need to know to teach the Bible to your kids!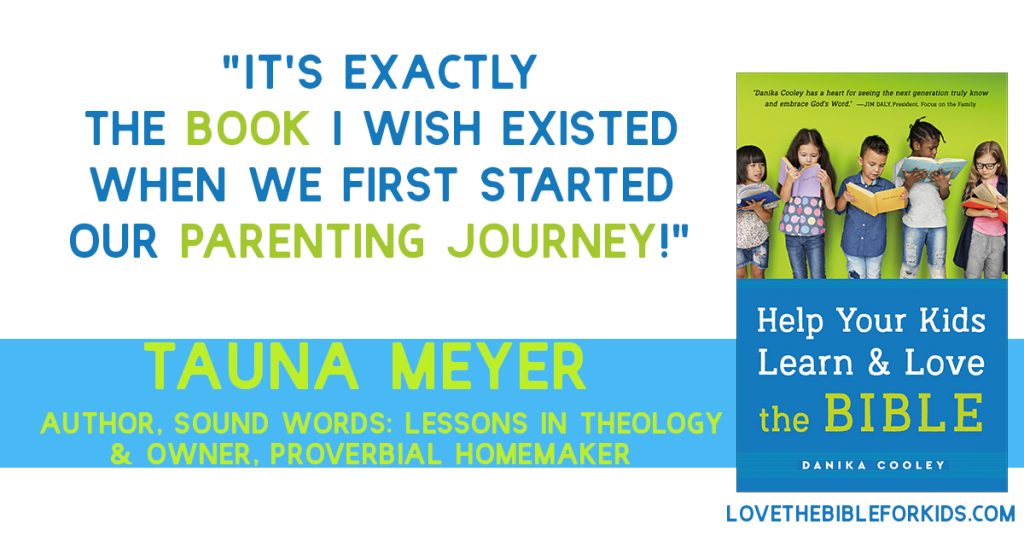 ---
More Thinking Kids Posts You'll Love!
---
Join the newsletter
Get the Family Prayer Box Project FREE!
Teach your children to pray with this fun project that includes 7 printable sets!