Looking for Armor of God crafts your kids will remember? Check out these Armor of God activities designed especially for kids.
---
There are so many fun ways to make the Bible come alive for our kids.
It's important for us to read through Scripture with our children, but we can really find joy diving into the Bible and learning about passages.
---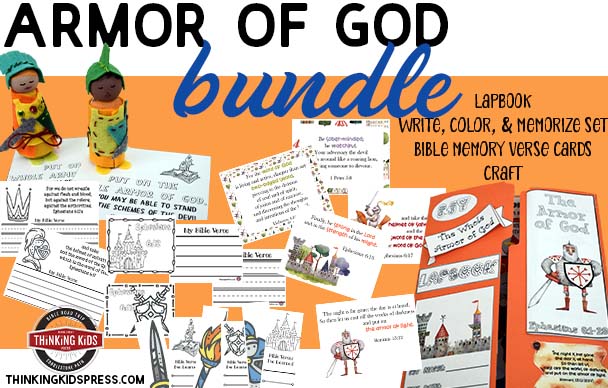 Purchase the Armor of God Bible Study Bundle and save on four products!
---
The Armor of God
One of my favorite Bible passages to teach my kids about has always been Ephesians 6:10-18.
Finally, be strong in the Lord and in the strength of his might. Put on the whole armor of God, that you may be able to stand against the schemes of the devil. For we do not wrestle against flesh and blood, but against the rulers, against the authorities, against the cosmic powers over this present darkness, against the spiritual forces of evil in the heavenly places. Therefore take up the whole armor of God, that you may be able to withstand in the evil day, and having done all, to stand firm. Stand therefore, having fastened on the belt of truth, and having put on the breastplate of righteousness, and, as shoes for your feet, having put on the readiness given by the gospel of peace. In all circumstances take up the shield of faith, with which you can extinguish all the flaming darts of the evil one; and take the helmet of salvation, and the sword of the Spirit, which is the word of God, praying at all times in the Spirit, with all prayer and supplication. 
I mean, what child doesn't love to envision themselves as a mighty warrior for God? And really, that's who I want to raise: Mighty warriors for God.
I love that God gives us such great word pictures in Scripture, and the armor of God passion in Ephesians is for sure one of the most exciting.
---

---
Here are some reasons Bible activities are a GREAT tool to help you teach the Bible to your kids!
---
I encourage you to go through the armor of God passage with your kids and memorize the pieces of armor the Lord gives his people, talking about what each piece of armor means in our lives. To help you do this, I've put together a fun list of Armor of God crafts and activities for you.
Armor of God Crafts and Activities for Kids
1) Make the Full Armor of God Costume craft as a family — you can grab an armor template and printable bases. Check out this quick video showing you how to make your Armor of God costume craft:
---
2)Do this Armor of God Bible Study and make the lapbook as you study.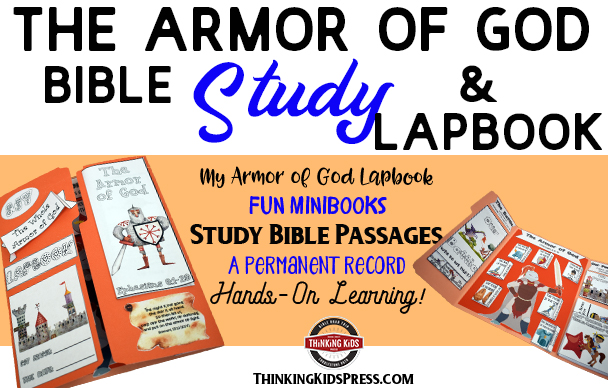 ---
3) This is pretty cool and comes with printable templates. Help your kids construct their own wearable armor of God costume: a helmet of salvation, a sword of the Spirit, a shield of faith, a breastplate of righteousness, a belt of truth, and sandals of peace.
4) Download this fun Armor of God activity pack.
5) Make this awesome, foldable Armor of God soldier craft. This is a little complicated, so it might be really great for older kids.
---
6) Teach the Armor of God with this Write, Color, and Memorize Bible verse set.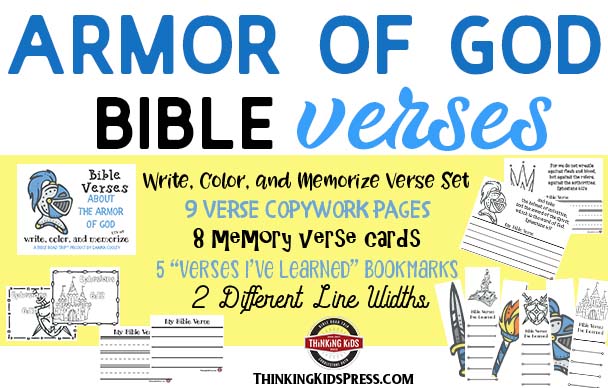 ---
7) Color in these fun Armor of God coloring pages. (Click on the thumbnails of the pages, then print.)
8) Play Armor of God Bingo. These Bingo sheets are downloadable.
---
Cool Armor of God Gear for Kids
God's Armor Stickers

Armor of God Kids Craft Kit

The Armor of God Verse Song

Put on The Whole Armor of God Wristbands

The Armor of God

Armor Of God Roman Soldier Figurine

---
9) Paint an Armor of God soldier using canvas board and acrylic paint. Label each piece of armor with a fine point permanent marker.
10) Do an Armor of God crossword puzzle.
11) Learn about Roman armor and what each piece meant for a soldier. When Paul wrote Ephesians 6, he was a Roman citizen. Talk about why it's important to wear armor into a battle.
---
12) Memorize 48 Bible verses about the Armor of God with this cute Bible memory verse card set.
---
13) When my kids were younger, we loved pretending to put on the full armor of God every morning. We'd make a big deal out of putting on each invisible piece, talking about what each piece meant, and how important it is.
---
14) Ephesians 6:18 tells us to pray in the Spirit at all times. Teach your kids to pray with this fun Family Prayer Box craft with 6 sets of prayer cards.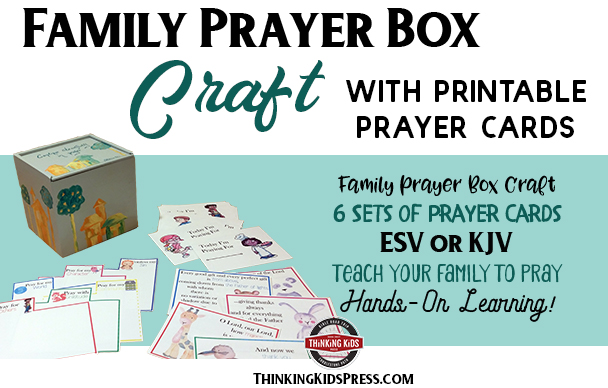 Well, there you have it. A list of armor of God crafts and activities your kids are sure to love!
---
Help Your Kids Learn and Love the Bible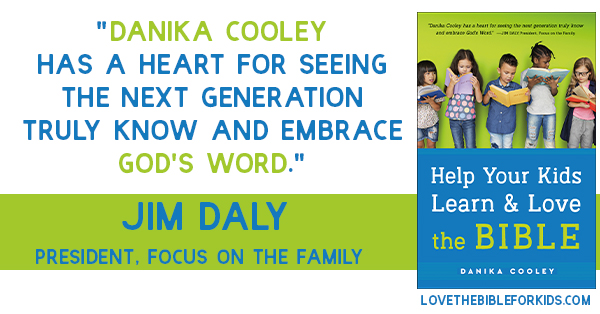 You want your kids to learn and love the Bible. 
You want to teach the Bible…
As parents, we deeply desire the best for our kids. We look for the right schools, we make them eat right and exercise, and we get them involved in extracurricular activities. We take our job as parents seriously.
But are we also putting our time and energy into
teaching them the Bible? Giving them the life-changing, soul-nourishing words of Scripture is not only doable, it's an essential part of parenting kids for Jesus. And the good news is, studying God's Word as a family doesn't have to be difficult!
2 Timothy 2:15, ESV, says:
Do your best to present yourself to God as one approved,
a worker who has no need to be ashamed, rightly handling the word of truth.
Our job, as parents who love Jesus, is to help our kids become approved workers, unashamed and rightly handling the word of truth.
The good news? Teaching the Bible isn't hard. Your family can learn the Bible together.
…and you can!
A Crash Course in Teaching the Bible to Your Kids
Danika Cooley's book, Help Your Kids Learn and Love the Bible, will give you the tools and confidence to study the Bible as a family. It will help you identify and overcome your objections and fears, give you a crash course in what the Bible is all about and how to teach it, and provide the guidance you need to set up a family Bible study habit.
You will finish this book feeling encouraged and empowered to initiate and strengthen your child's relationship with the Lord through His Word.

Help Your Kids Learn and Love the Bible will equip you with everything you need to know to teach the Bible to your kids!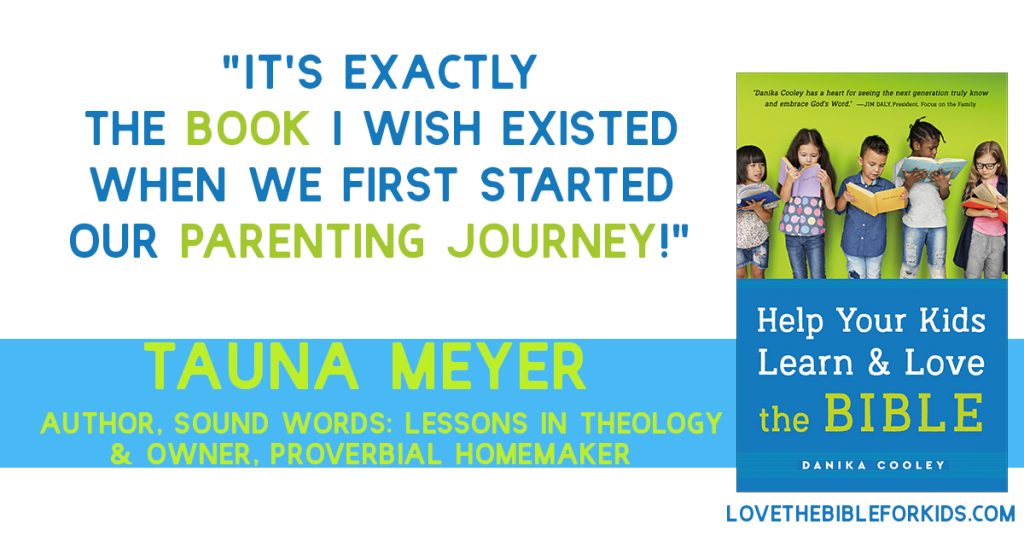 ---
Thinking Kids Posts You'll Love
---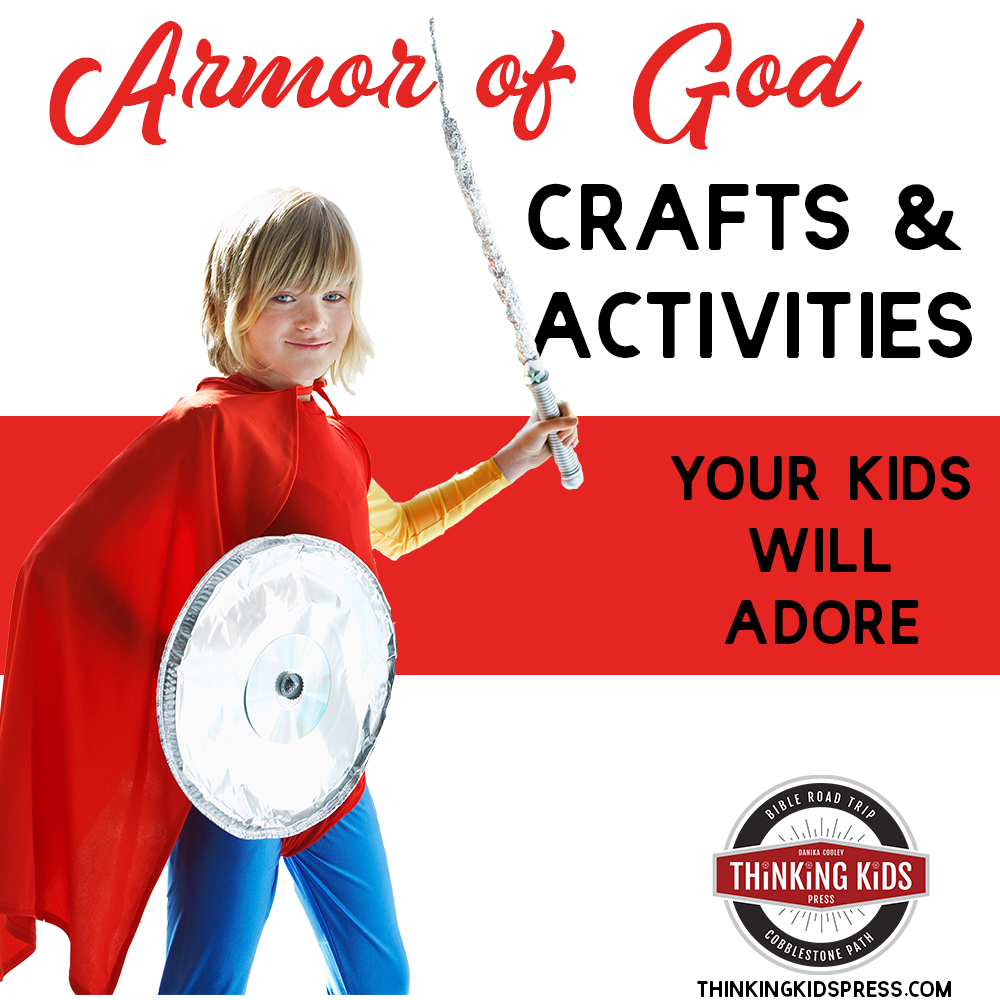 Join the newsletter
Get the Family Prayer Box Project FREE!
Teach your children to pray with this fun project that includes 7 printable sets!