Teach your kids the gospel of Jesus Christ with this FREE Gospel Bible Verses Poster and Card Set!
---
The gospel of Jesus Christ is urgent for our children. Our kids need to hear the gospel early, often, and repeatedly–just like we do!
Share the gospel. Every day.
---
NOW is the perfect time to teach your kids the gospel! Grab your Practice the gospel every day during meals. It's quick, easy, and fun!
---
We don't share the good news of Jesus Christ with our kids so they will "make a decision for Jesus". You can let go of that pressure. No, we share the good news so that we are faithful to our calling as Christian parents. We share the gospel so our kids will know it by heart.
For a fun (and eternally productive) project this week, print out this poster of this short gospel message. Hang it in your dining room. Rehearse it each day with the kids. When they know it by heart, work on learning the Bible verses together. This set comes with both the ESV and KJV.
---
---
The Gospel of Jesus Christ
We all need to be reminded of these gospel verses for salvation:
This simple lesson is one you'll want to repeat to your kids over and over while they're growing up. It's truly the most important thing you can teach them.
---

---
Gospel Verses for Salvation Poster and Cards
This product is a digital download.
Teach your kids the gospel of Jesus Christ in an easy, fun way.
Post this fun poster in your dining room and review it with your kids at mealtimes! The Gospel Verses Poster comes with verse cards in ESV and KJV. Just print them and work on memorizing the verses one at a time.
The Gospel Verses set features:
A fun poster to teach your kids the gospel of Jesus Christ.
A household license–you can print a set for each of your children*
Bonus! ESV and KJV Gospel Bible Verse Card Sets
*For classroom use, please purchase a classroom license from the dropdown menu above..
Get your
free household license
, or half-price classroom license by clicking the button below. You'll check out through the
Thinking Kids Press store
!

---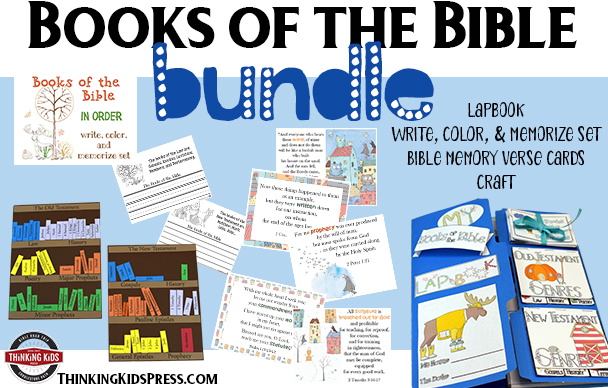 Get the Books of the Bible Study Bundle and save!
---
Print Your Gospel Verses Poster
Print the poster and cards on white cardstock.
Frame, or laminate them–what ever you want!
Make learning the gospel fun for your children with lots of joyful encouragement!
---
More Thinking Kids Posts You'll Love
Spiritual Disciplines Calendar for Kids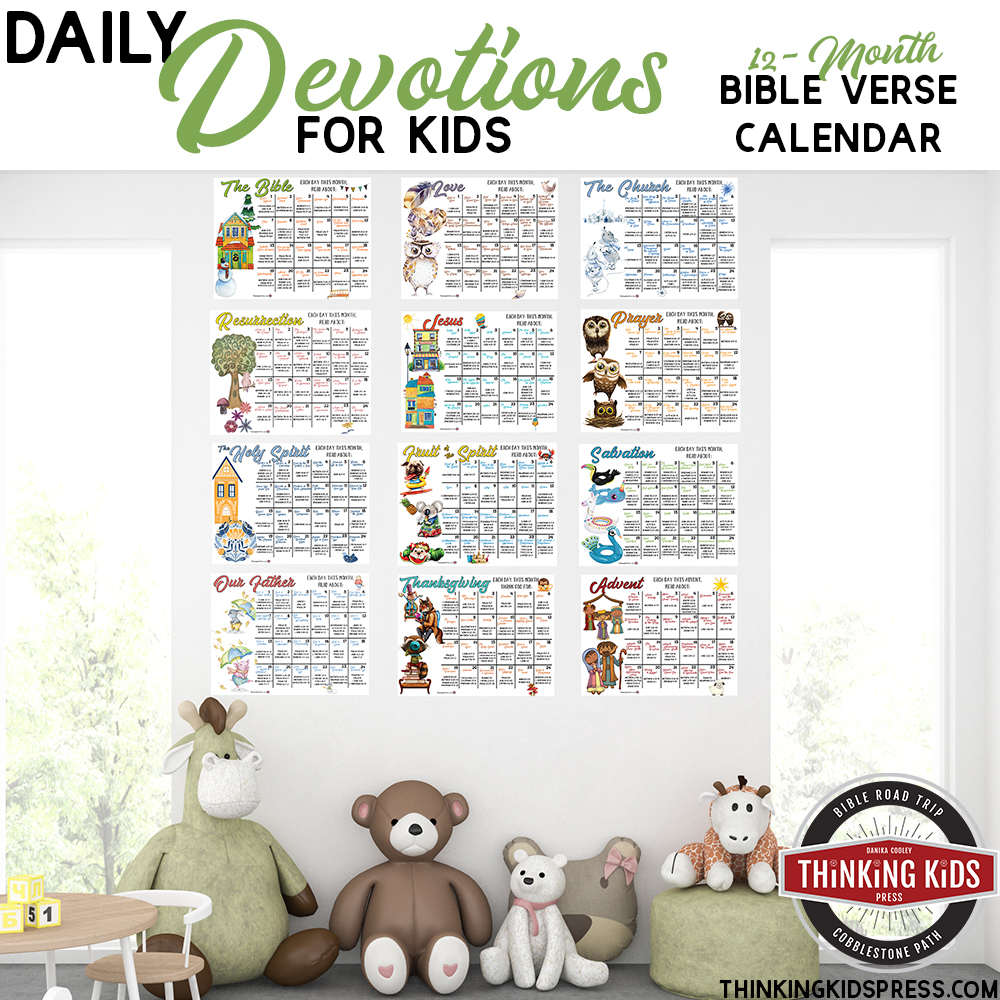 Daily Devotions for Kids | A 12-Month Bible Verse Calendar for your Family
The Armor of God Bible Study and Lapbook
How to Use Bible Notebooking Pages to Teach the Bible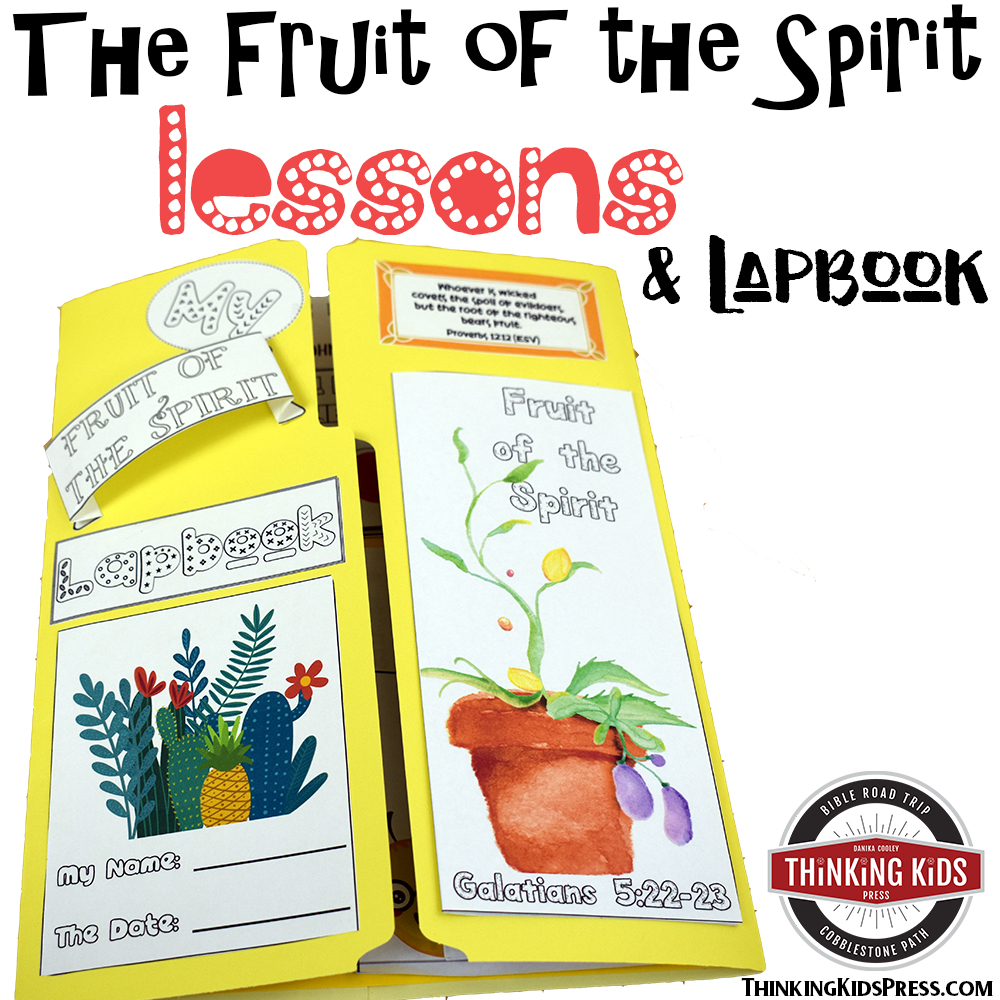 The Fruit of the Spirit Lessons and Lapbook
Bible Road Trip™ – A 3-year Bible Survey Curriculum
Prayer Bible Study & Lapbook
Levels of Learning the Bible for Kids
---
Join the newsletter
Get the Family Prayer Box Project FREE!
Teach your children to pray with this fun project that includes 7 printable sets!