Celebrate the 6 days of Creation with your kids by making these fun and easy chocolate covered pretzel rods! Download the free Creation sequence tags, too.
---
---
And God saw everything that he had made, and behold, it was very good. And there was evening and there was morning, the sixth day." – Genesis 1:31, ESV
When my kids were young, we did a lot of food crafts. They were fun, (mostly) easy, everyone had a good time, and there was eating at the end of it. How cool is that?
While brainstorming ideas for a 6 days of Creation snack, I thought that decorating chocolate covered pretzel rods would be a great way for kids to learn about the days of Creation in a fun, hands-on way. They have less sugar than, say, decorating seven cookies or cupcakes. They're quick and easy, and they keep fairly well. Also, they involve sprinkles, which I might be a little obsessed with. I love themed sprinkles!
What's not to love?
Nothing.
In case you missed that… there is everything to love about decorating these super fun pretzel rods with your kids as you teach them about the days of Creation in Genesis 1.
AND, you can grab the sequence tags to cut out and use as you discuss the days of Creation with your kids, or as gift tags if you want to package your finished pretzel rods and give them to the neighbors or send them home with children you're teaching!
---

---
The Days of Creation
To help you talk easily about the days of Creation with your children, I've put together a set of printable tags.
Each sequencing tag talks about the 6 days of Creation (including Day 0–before Creation began):
In the Beginning: There was God. Then, God made the heavens and the earth.
Day 1: God made light.
Day 2: God made heaven, and separated the waters above and below.
Day 3: God made plants.
Day 4: God made the sun, moon, and stars.
Day 5: God made swimming and flying creatures.
Day 6: God made beasts of the earth. God made Adam and Eve.
You can register below for the sequencing tags, but first, check this out…
---
Chocolate Covered Pretzel Rods
Check out this fun video I made of the chocolate covered pretzel rods, decorated for each of the 6 days of Creation!
---
Tips for Making The Days of Creation Chocolate Dipped Pretzel Rods with Kids
Working on snack projects with kids is so much fun, but it can be a challenge. If you choose to involve your kids, I have a few suggestions for you.
Expect a mess. Put your child's long hair up, wash little hands, and have them wear washable clothes.
Prepare the food before hand. For little ones, the real fun is in the decorating, so do as much of the prep work as you can before you involve the kids.
Keep basic supplies on hand. I'm embarrassed to tell you how many types of sprinkles I have. We eat really healthy, but when we celebrate, there are always sprinkles involved. It's nice to have a little supply of food decorations. You know, for emergencies.
Set the food to be decorated on a child-size table or on a plastic table cloth on the floor. Nothing ruins the food decorating fun faster than having a child fall off a kitchen stool. Your kids will be intent on their decorating task. They may not remember they're standing high above the ground. (Don't ask me how many children fell off before I realized this!)
It's OK to do easy. For special celebrations, there's nothing wrong with using store-made supplies!
---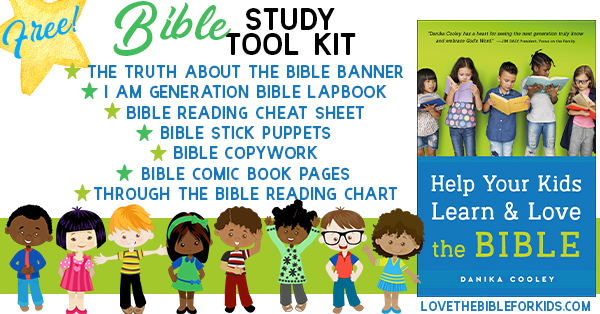 Grab your FREE Bible Study Tool Kit–over 130 pages of Bible resources for your family!
---
6 Days of Creation for Kids Pretzel Rods with Sequence Tags Printable
Sign up for the Thinking Kids newsletter, and you'll receive encouragement, free gifts, and exclusive offers. Use this form and we'll send you a coupon code to purchase the Days of Creation sequencing tags and pretzel rod instructions FREE.

Printing your story cards:
Sometimes readers are concerned about using colored ink. If this is the case for you, there should be a setting on your printer that allows you to print in black and white. Printing in grayscale will still use some color, but it will come out prettier than black and white.
I recommend printing on white cardstock so the cards will be more durable and the back won't show through on the front. This is my very favorite cardstock: Neenah Premium Cardstock.
Just cut them apart, and you'll have a set of cards!
---
These cute Bible memory verse cards will teach your kids about the Creator!
---
Supplies Needed to Make Chocolate Covered Pretzel Rods
You'll need a few supplies to make your project. You may have a few of these items already. If not, these are all fairly inexpensive.
Utz Old Fashioned Pretzel Rods

Wilton Candy Melts, Bright White, Vanilla

Wilton Dark Cocoa Candy Melts

Wilton Animals and Stars

Wilton Flowerful Sprinkles

Wilton Rainbow Jimmies, 8-Piece

McCormick Assorted Food Color

Reynolds Non-Stick Parchment Paper

Good Cook Cookie Sheet

Pretzel Rods (you'll need 7 per child)
White Chocolate Candy Melts
Dark Chocolate Candy Melts
Food Coloring (I used blue and yellow)
A Variety of Sprinkles, Sanding Sugar, and Jimmies
A Cookie Sheet
Parchment Paper
A Tall, Thin Glass or Canning Jar
---
Get the Creation the Bible Study Bundle and save!
---
Creating Your Chocolate Covered Pretzel Rods
Ready to make your Days of Creation pretzel rods? Here are the steps!
1) Gather Your Supplies and Print Your Tags.
Each child will need 7 pretzel rods, as you'll be decorating a "Day 0" rod. God created something out of nothing (a term referred to as "ex nihilo"), and decorating a Day 0 pretzel will help reinforce that idea.
Line your cookie sheet with parchment paper and grab your yellow and blue food coloring bottles.
Be sure to print and cut out your sequencing tags as that will help your kids keep track of what happened on which day!
---
2) Prepare Your Sprinkles.
I like to put the sprinkles we're going to use into cupcake papers or small paper cups. It makes it easy for kids to see their decorating supplies. You can have your kids decorate according to the supplies you have available. They may have a lot of fun looking through your supplies and choosing the sprinkles they want to use for each day.
I used the following decorations for each pretzel rod:
Day 0: Chocolate dip. Silver sprinkles and sanding sugar.
Day 1: Yellow dip. Yellow balls.
Day 2: Blue dip. Blue sugar on top and blue jimmies on the bottom.
Day 3: Chocolate dip. Green, yellow, and blue balls with flower sprinkles.
Day 4: Yellow dip. Star sprinkles.
Day 5: Blue dip. Butterfly sprinkles on top and shark sprinkles on the bottom.
Day 6: Yellow dip. Dinosaur sprinkles alternating with bear sprinkles.
---
3) Color and Melt Your Candy Melts.
In your thin, tall jars, pour the candy melts. I chose a theme of yellow, blue, and brown chocolate dip. You'll want to fill two jars with white candy melts and one jar with chocolate candy melts. Add several drops of yellow food coloring to one of your white candy melt jars. Add blue food coloring to the other jar.
Heat your jars and stir according to the directions on the candy melt package. I heated each of my jars in the microwave at 50% power for 2 minutes, stirring every 30 seconds.
---
4) Dip Your Pretzel Rods.
One at a time, put each pretzel rod into the melted chocolate, and use a spoon to coat the pretzel rod in chocolate, leaving about an inch uncovered. As each pretzel rod is covered in chocolate, lay it carefully on your parchment paper-covered cookie sheet.
---
5) Decorate Your Chocolate Covered Pretzel Rods.
Use your sequencing tags to decorate each of your seven pretzel rods to represent a day of Creation. As your child decorates each rod, talk about the sprinkles they chose for each day and talk about how each day of Creation is important to life on earth.
For instance, we need the atmosphere and the oceans God created on day 2 for life to survive. God made plants on day 3, which are necessary for the animals he created on day 5 to survive. God is an amazing planner.
---
6) Continue Dipping, Decorating, and Discussing.
Go through each day of Creation with your kids, talking about what God made on that day. Encourage them as they decorate, and talk about how their decorations help represent that day of Creation.
---
7) Freeze Your Pretzel Rods.
Once your pretzel rods are all decorated, place your cookie sheet in the freezer for about 30 minutes to encourage your melted chocolate to firm up.
---
8) Package Your Pretzel Rods.
If you are giving away–or sending home–your days of Creation chocolate covered pretzel rods, wrap them in cellophane, tie the bottom with a ribbon, and attach your days sequence tag. If you're going to enjoy them at home, stick them in a gallon storage bag. Once they thaw for a few minutes, they're good to eat!
---
---
Creation Books for Your Family
Wonderfully Made: God's Story of Life from Conception to Birth

Creation Sings: How God's Work Declares God's Truth

The Creation Story for Children

---
A Resource to Help Teach Kids About Life in the Womb
Wonderfully Made: God's Story of Life from Conception to Birth
Your kids will love learning about life inside the womb with Wonderfully Made: God's Story of Life from Conception to Birth, published by Christian Focus 4 Kids.
Wonderfully Made is a science- and Scripture-filled picture book for kids ages 5-11. The book is told from the perspective of a mother telling her child about his or her development in the womb week-by-week. In fact, Wonderfully Made is written to help parents meet the theological, scientific, and relational purposes of teaching kids about life in the womb.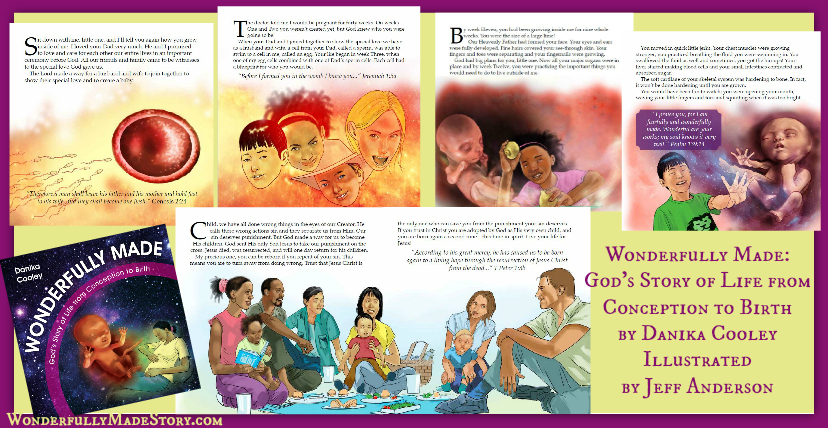 You can also learn more about Wonderfully Made over at the book page.
Head over to the Thinking Kids Press store for your free Wonderfully Made posters, Bible memory verse cards, and lapbook!
They're a great companion to the book Wonderfully Made, and the perfect way to teach your kids about life in the womb!

You can purchase Wonderfully Made now:
Autographed from Danika Cooley: Wonderfully Made: God's story of life from conception to birth
Amazon: Wonderfully Made: God's story of life from conception to birth
Amazon UK: Wonderfully Made: God's Story of Life from Conception to Birth
Christian Book: Wonderfully Made: God's story of life from conception to birth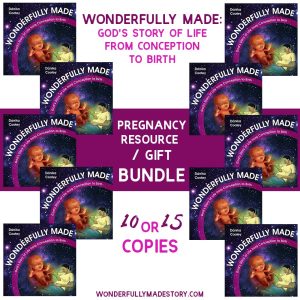 Grab a Pregnancy Resource / Gift Bundle of 10 or 15 copies and save!
---
More Thinking Kids Posts You'll Love
---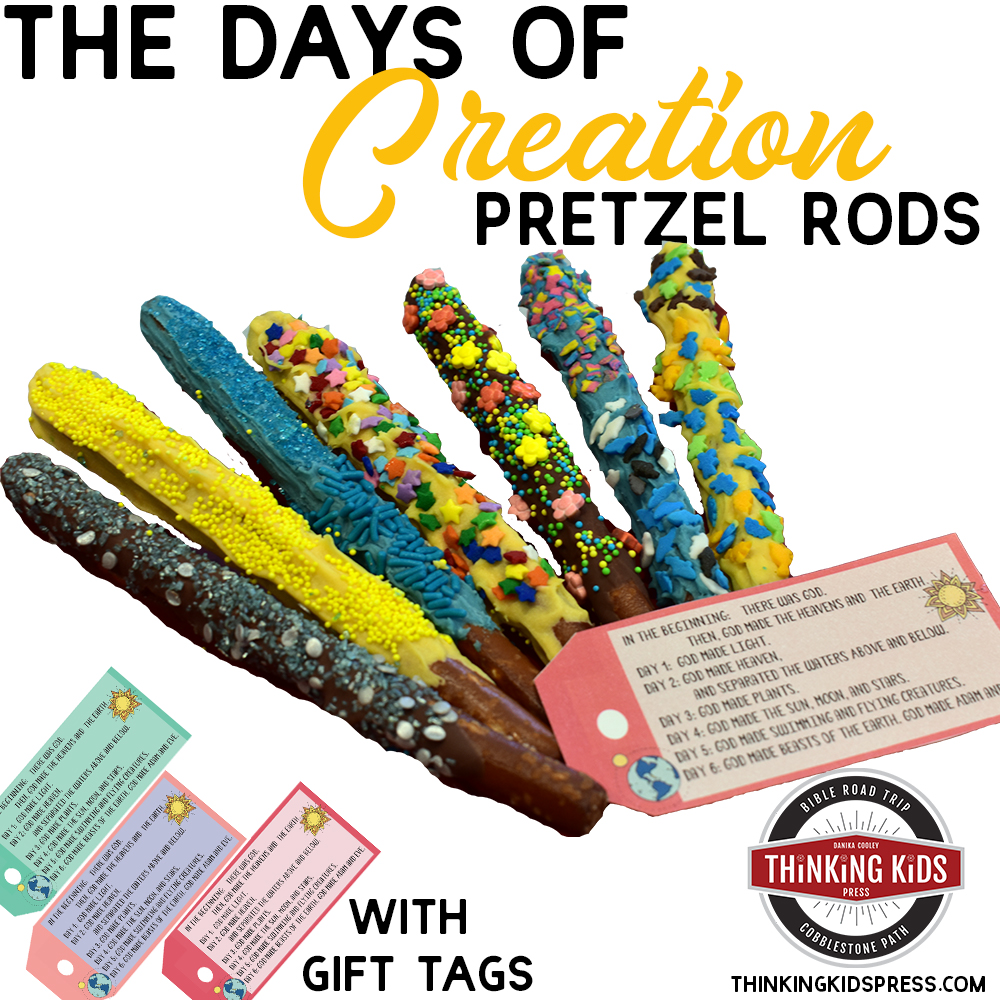 Join the newsletter
Get the Family Prayer Box Project FREE!
Teach your children to pray with this fun project that includes 7 printable sets!