Looking for fall harvest snacks? These fun fall cupcakes for kids have printable harvest bible verse flags to color.
---
---
Fall is such a fun time for kids!
It's the perfect time to talk to our kids about planting and harvesting, and to share the gospel with them. What better way to do that than in the kitchen while decorating a sugary treat?
Fall Cupcakes for Kids
These fun apple cupcakes are the perfect way to talk to your kids about what it means to plant the seed of Jesus' righteousness in their heart, and to harvest God's love for them.
(Do you have our free Gospel poster and Bible verse cards yet? Grab them here.)
To really help your kids think about the Bible lesson, there are free printable harvest Bible verse flags for them to color and stick into their fall cupcakes!
---

---
A Harvest Bible Verse: Sow Jesus' Righteousness, Reap God's Love
Sow for yourselves righteousness;
    reap steadfast love;
break up your fallow ground,
    for it is the time to seek the Lord,
that he may come and rain righteousness upon you."

– Hosea 10:12, ESV
In the books of the prophets, Isaiah to Malachi, God speaks. He judges Israel, Judah, and the nations, first calling them to repentance in him. The reasons the Lord gives for his judgment usually fall into three broad categories:
A lack of social justice — Love of orphans, widows, the poor, and the stranger or alien amongst God's people, overburdening others financially through stiff taxes and interest, etc.
Idolatry — Worshiping someone or something other than the one, true God.
False worship — Worshiping God incorrectly, by adding human tradition and laws, or by removing God's laws.
In Hosea chapter 10, God is calling Israel to account. In verses 13 and 14a, ESV, he says:
You have plowed iniquity;
    you have reaped injustice;
    you have eaten the fruit of lies.
Because you have trusted in your own way
    and in the multitude of your warriors,
therefore the tumult of war shall arise among your people,
    and all your fortresses shall be destroyed…"
How comforting it is that just before this, God calls his people to sow righteousness rather than injustice. We can only sow the righteousness of Christ, as our own is but as filthy rags (Isaiah 64:6). The love we reap in our lives is God's love for us. His love is so great that he sent his own Son to die for our sins, in our place! (Romans 5:8)
As your cupcakes bake, read Hosea 10:12-14a with your kids and talk about the different kinds of fruit that seeds grow. Share the gospel, then talk about what it means to plant Jesus' righteousness (salvation in Christ) in our hearts. Explain that when Jesus is Lord of our lives–we believe in him as God the Son and the Son of God, and we confess him with our mouth, we are saved. Then, God grows the fruit of his love in our lives!
---

---
Fall Cupcakes for Kids
Check out this fun video I made of the Fall Harvest Cupcakes!
---
Tips for Making Fall Harvest Snacks with Kids
Working on snack projects with kids is so much fun, but it can be a challenge. If you choose to involve your kids, I have a few suggestions for you.
Expect a mess. Put your child's long hair up, wash little hands, and have them wear washable clothes.
Prepare the food before hand. For little ones, the real fun is in the decorating, so do as much of the prep work as you can before you involve the kids.
Keep basic supplies on hand. I'm embarrassed to tell you how many types of sprinkles I have. We eat really healthy, but when we celebrate, there are always sprinkles involved. It's nice to have a little supply of food decorations. You know, for emergencies.
Set the food to be decorated on a child-size table or on a plastic table cloth on the floor. Nothing ruins the food decorating fun faster than having a child fall off a kitchen stool. Your kids will be intent on their decorating task. They may not remember they're standing high above the ground. (Don't ask me how many children fell off before I realized this!)
It's OK to do easy. We eat vegan, gluten-free cupcakes, so I make mine from scratch. But for special celebrations, there's nothing wrong with decorating store-made cupcakes, or an easy cake mix!
---
Harvest Bible Verse Flags
You can get your free fall cupcake instructions, harvest Bible lesson, and harvest Bible verse flags (ESV and KJV) in the store!

Printing your flags:
Sometimes readers are concerned about using colored ink. If this is the case for you, there should be a setting on your printer that allows you to print in black and white. Printing in grayscale will still use some color, but it will come out prettier than black and white
I recommend printing on white cardstock so the cards will be more durable and the back won't show through on the front. This is my very favorite cardstock: Neenah Premium Cardstock.
You'll need to cut them out and glue them onto toothpicks. You can choose the black and white flags for your kids to color in, or the already colorful set.
---
Your 8-11 year olds will love these books about the Reformation time period!
---
Supplies Needed to Make Your Fall Harvest Cupcakes
You'll need a few supplies to make your project. You may have a few of these items already. If not, these are all fairly inexpensive and will serve you well for multiple projects.
Wilton Bright Cupcake Liners
Wilton Cupcake Pan
Bamboo Wooden Toothpicks
Pillsbury Funfetti Cake Mix
Pillsbury Radiant Red Vanilla Funfetti Frosting
Tootsie Roll Midgees – Chocolate
M & M's Milk Chocolate
Wilton Open Star Piping Tip 1M
Weetiee Pastry Piping Bags -100 Pack
12 Cupcakes
2-3 Cups of Red Vanilla-Flavored Frosting
6 Tootsie Roll Midgies
12 Green M&M Candies
Large Open Star Tip
Piping Bag
Cardstock, Toothpicks and a Glue Stick
---
Creating Your Fall Cupcakes for Kids
Here are the steps for your fall cupcake assembly:
---
1) Print and Cut Out Your Harvest Bible Verse Printable Flags.
Print and cut out the flags you need for your cupcakes. Have your child color in flags for the fall cupcakes.
---
2) Glue Each Harvest Bible Verse Flag to the Top of a Toothpick.
Fold each flag on the vertical dotted line. Insert a toothpick, and using a glue stick, glue the flag to the toothpick.
---
3) Frost Your Fall Harvest Cupcakes.
Pipe frosting over cupcake in a circular direction working from the center of the cupcake towards the outside and back to the center.
---
4) Make the Apple Stem.
Split each Tootsie Roll in half. Twist the candy in between your fingers to form a stem.
---
5) Finish Your Apple Fall Cupcake Decoration.
Place a candy stem in the top point of each cupcake.
Then place an M&M in the icing next to the stem.
---
6) Put the Harvest Bible Verse Flags in Each Cupcake.
Stick your harvest Bible verse flag into the cupcake.
Don't forget to talk about how amazing it is Jesus' righteousness, through his salvation, in our life helps us love others well!
---
Parable Books for Your Family
Adventures Of Adam Raccoon: Circus Master
Adventures Of Adam Raccoon: Flying Machine
Adventures Of Adam Raccoon: Mighty Giant
Adventures Of Adam Raccoon: Bully Garumph
Adventures Of Adam Raccoon: King's Big Dinner
Adventures Of Adam Raccoon: Race To Victory Mountain
Adventures Of Adam Raccoon: Forever Falls
Adventures Of Adam Raccoon: Lost Woods
---

Christian Biographies for Kids | Christian History for Kids | Theology for Kids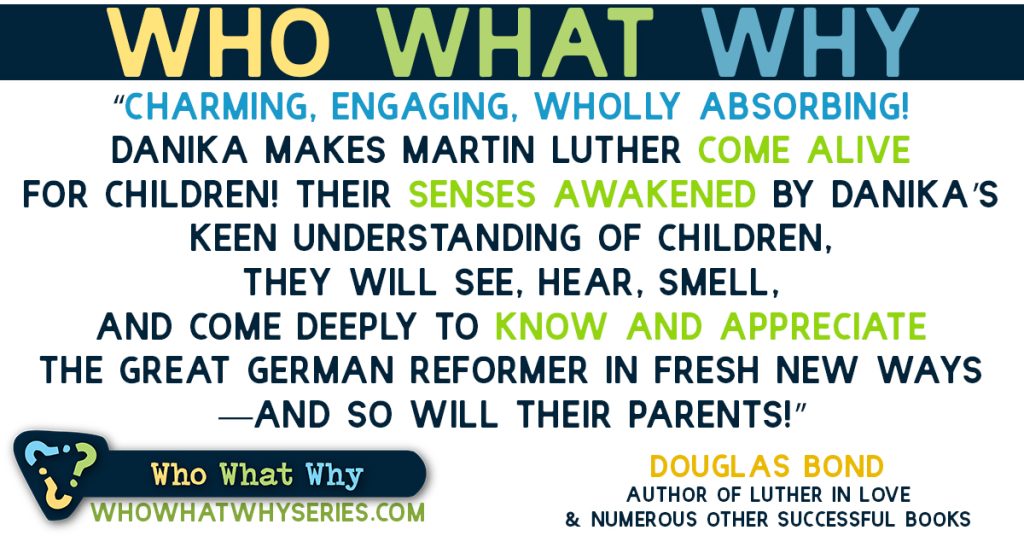 "As for the saints in the land, they are the excellent ones, in whom is all my delight." – Psalm 16:3, ESV  
Christian History Matters for Our Kids.
History matters. Now, more than ever, we see how important it is for our children to know and understand history and the Bible.
Here's why:
God is the sovereign ruler of all things. It's important for our kids to see his hand in the history of nations and in the lives of both peasants and kings. 

Christian history is the story of our family history. Our kids get to see how people who love Jesus follow him.

Understanding history can help our kids learn historic and biblical theology. They learn what the Bible says and what that means for us. They also see when the study of Scripture has taken important turns that have changed the Church.   

Reading Christian biographies and history can be a wonderful way for kids to think outside their own time and culture. God's Church spans centuries and includes people from every nation.    

Christian biographies help kids consider their own faith, walk with Jesus, and the impact their witness may one day have on others–and on history. 
Elementary-aged kids need middle grade resources that are fun, a little sassy, and that teach valuable lessons. 

The Who What Why Series is the perfect resource to teach your kids about history, while helping them apply biblical truths to their lives today.
---
More Thinking Kids Posts You'll Love!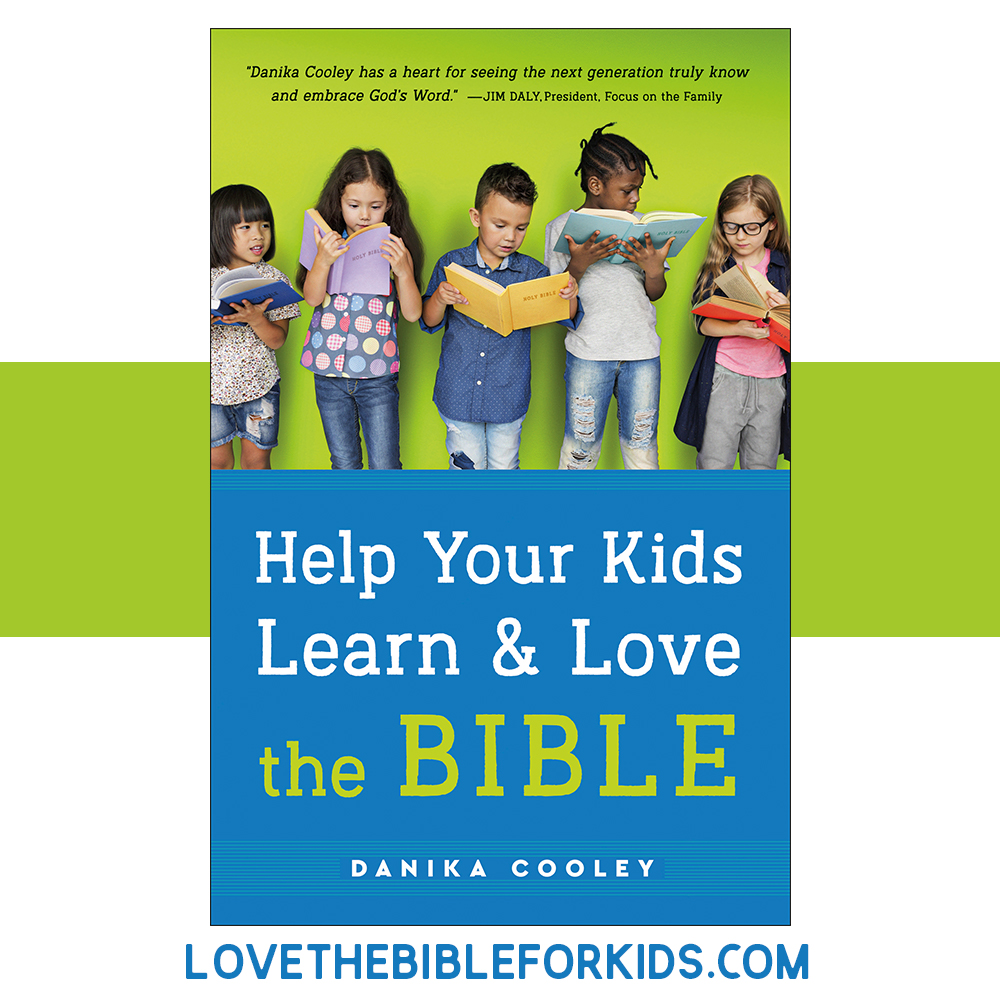 Help Your Kids Learn and Love the Bible
Who What Why Christian History Series
Wonderfully Made: God's Story of Life from Conception to Birth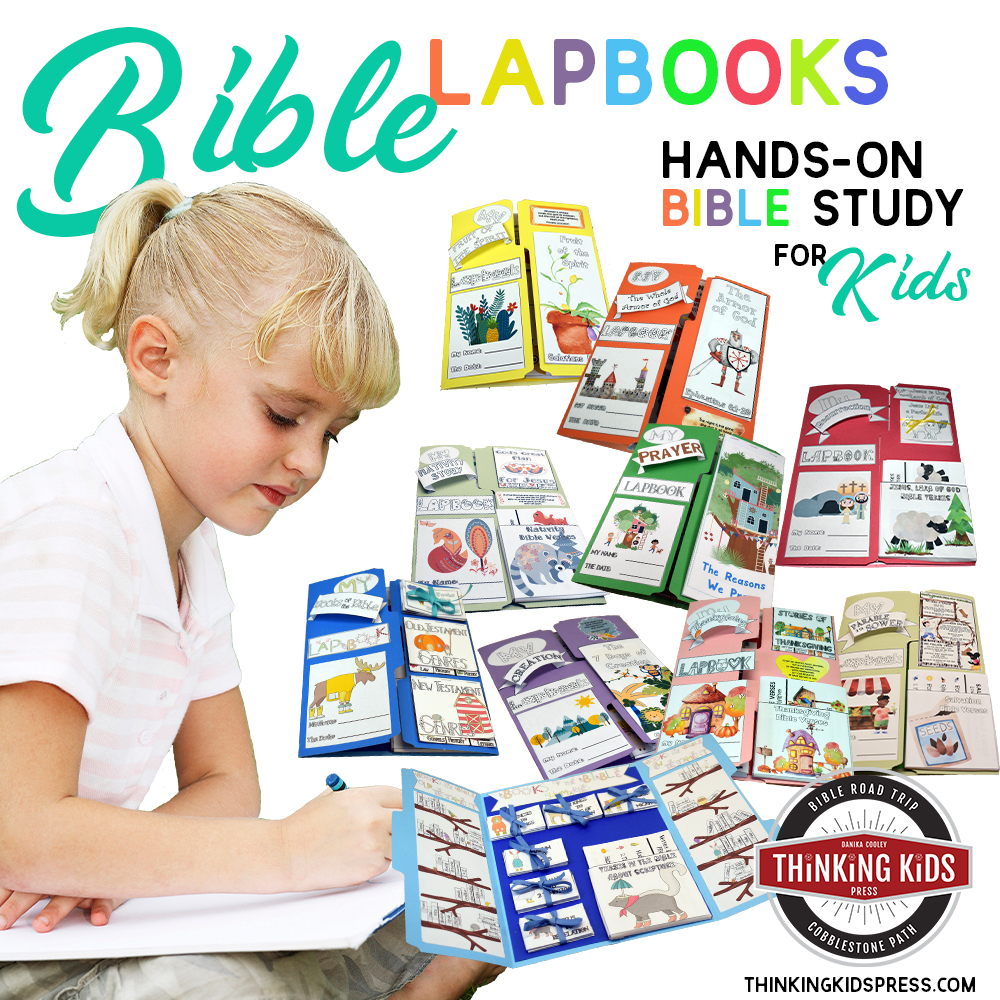 Bible Lapbooks | Hands-On Bible Study for Kids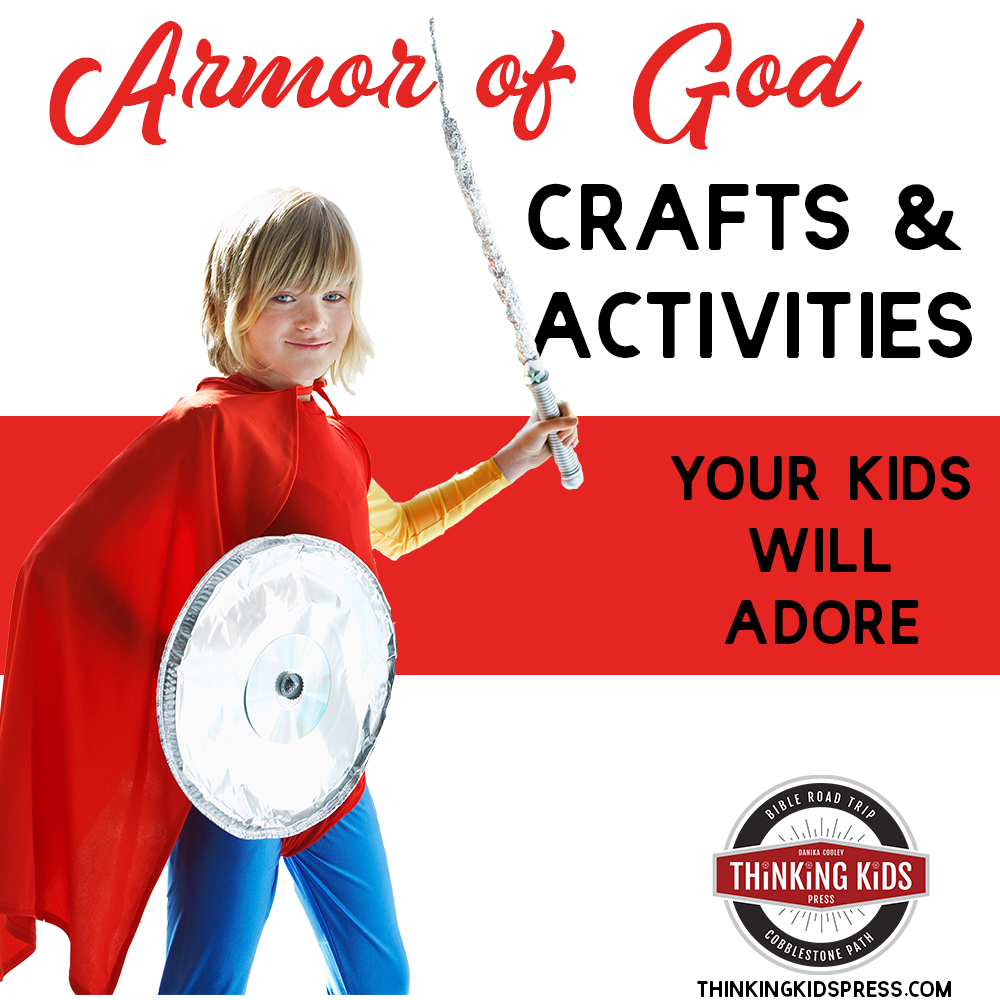 Armor of God Crafts and Activities
Journey Through the Bible | FREE Printable Reading Chart for Kids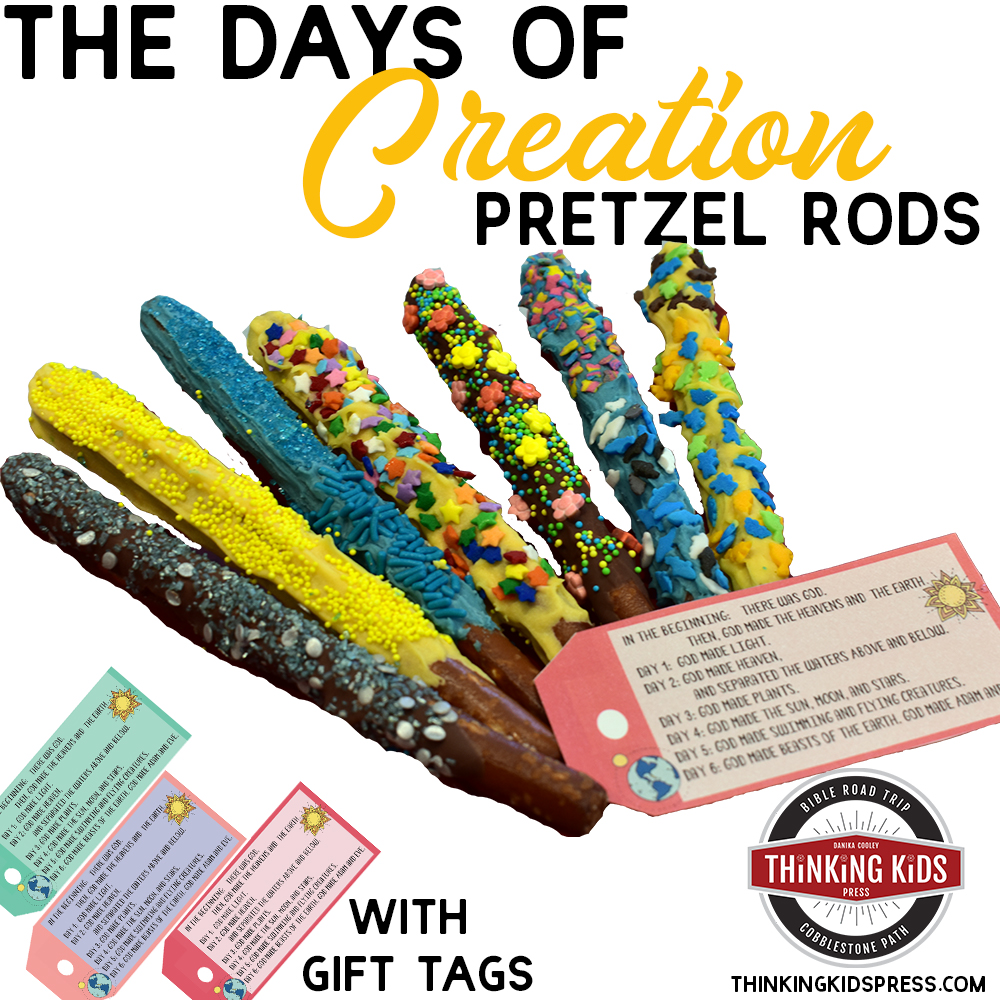 The Days of Creation Chocolate Covered Pretzel Rods
Rainbow Bible Crafts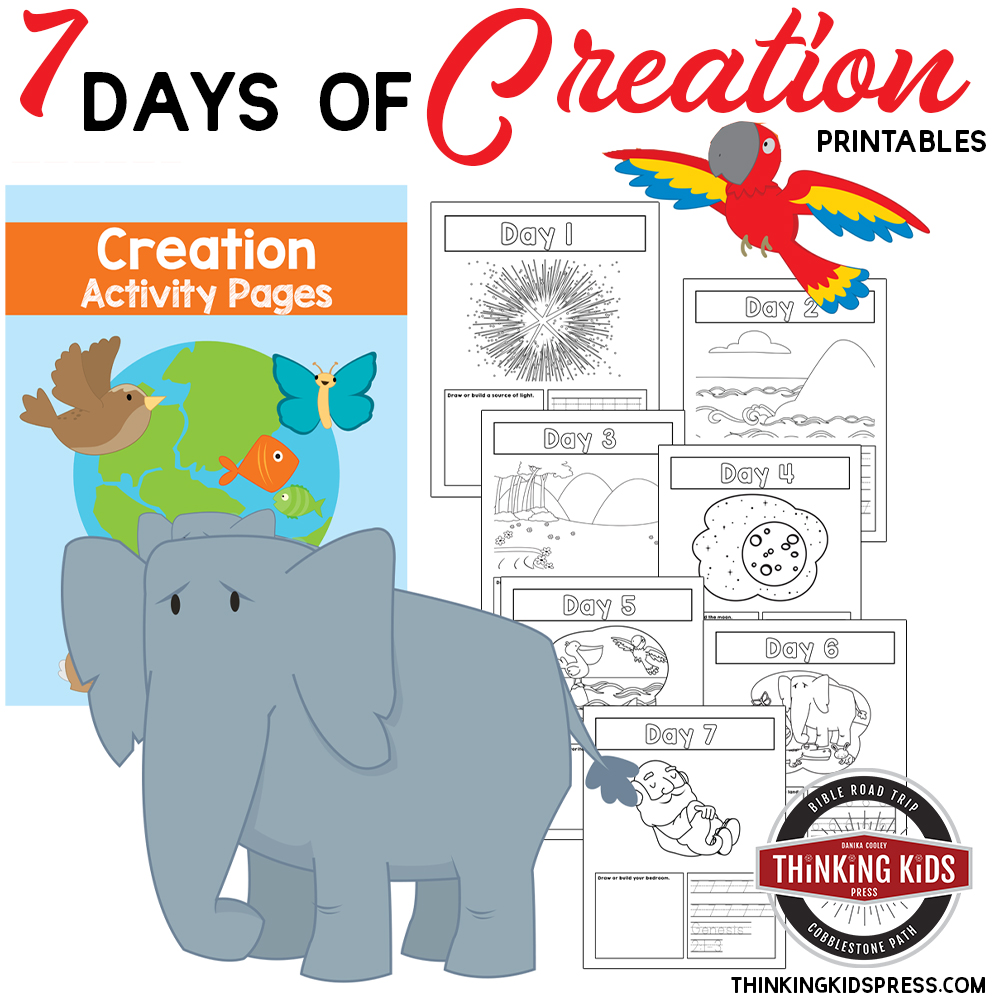 7 Days of Creation | Color Number Printables
Creation Crafts and Activities
Five Things That Occur When I Complain About My Kids
Bible Activities Kids Remember for a Lifetime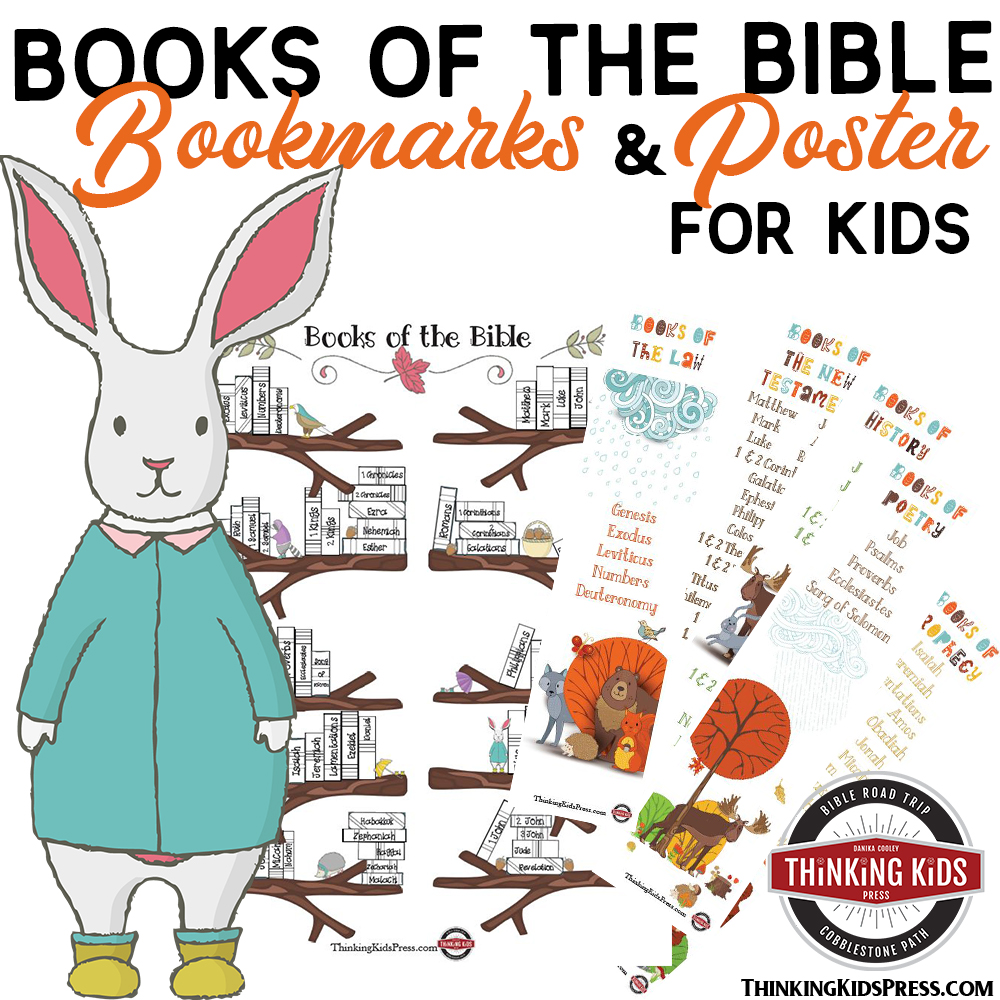 Books of the Bible Bookmarks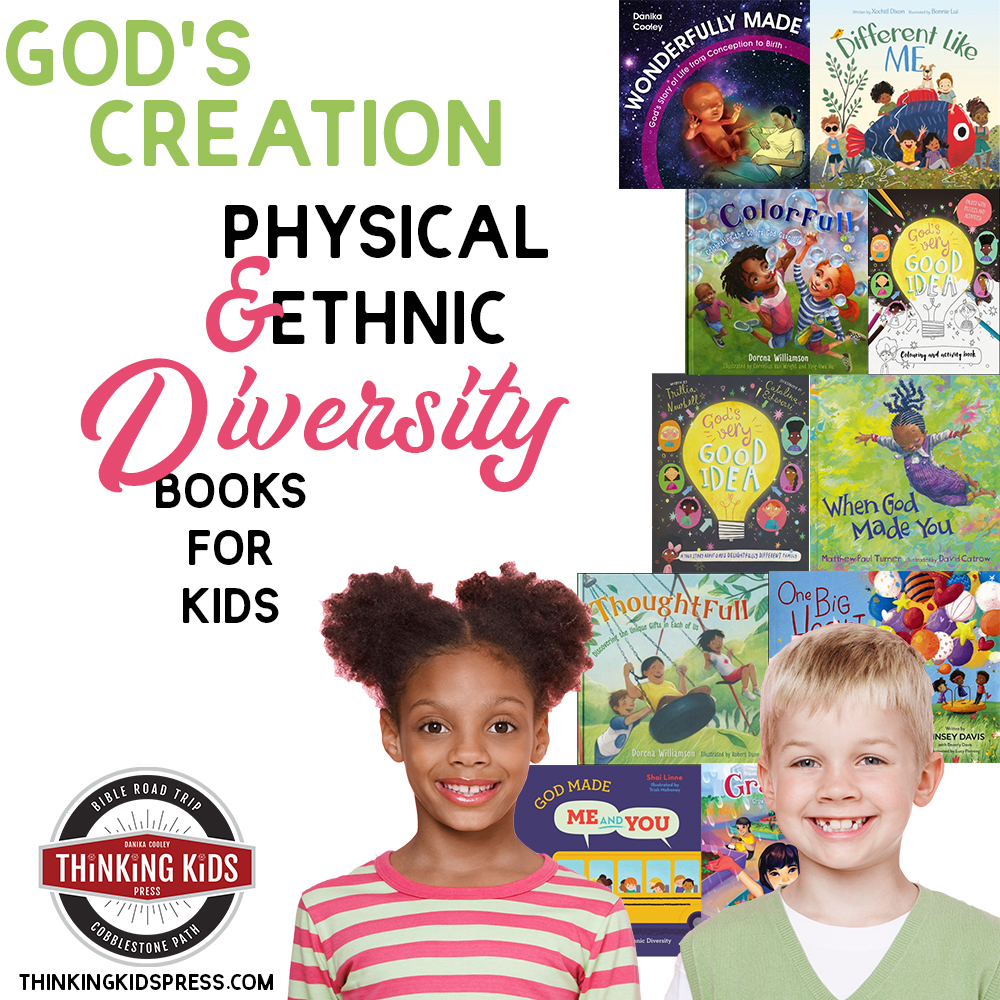 God's Creation | Physical & Ethnic Diversity Books for Kids
As for Me and My House Joshua 24:15 Craft
FREE Gospel Bible Verses Poster and Cards
The Parable of the Sower Craft
Fall Cupcakes with Harvest Bible Verse Flags
The Parable of the Sower Bible Lesson Lapbook
Printable Thanksgiving Bible Verse Calendar | 30 Days of Thankfulness for your Kids!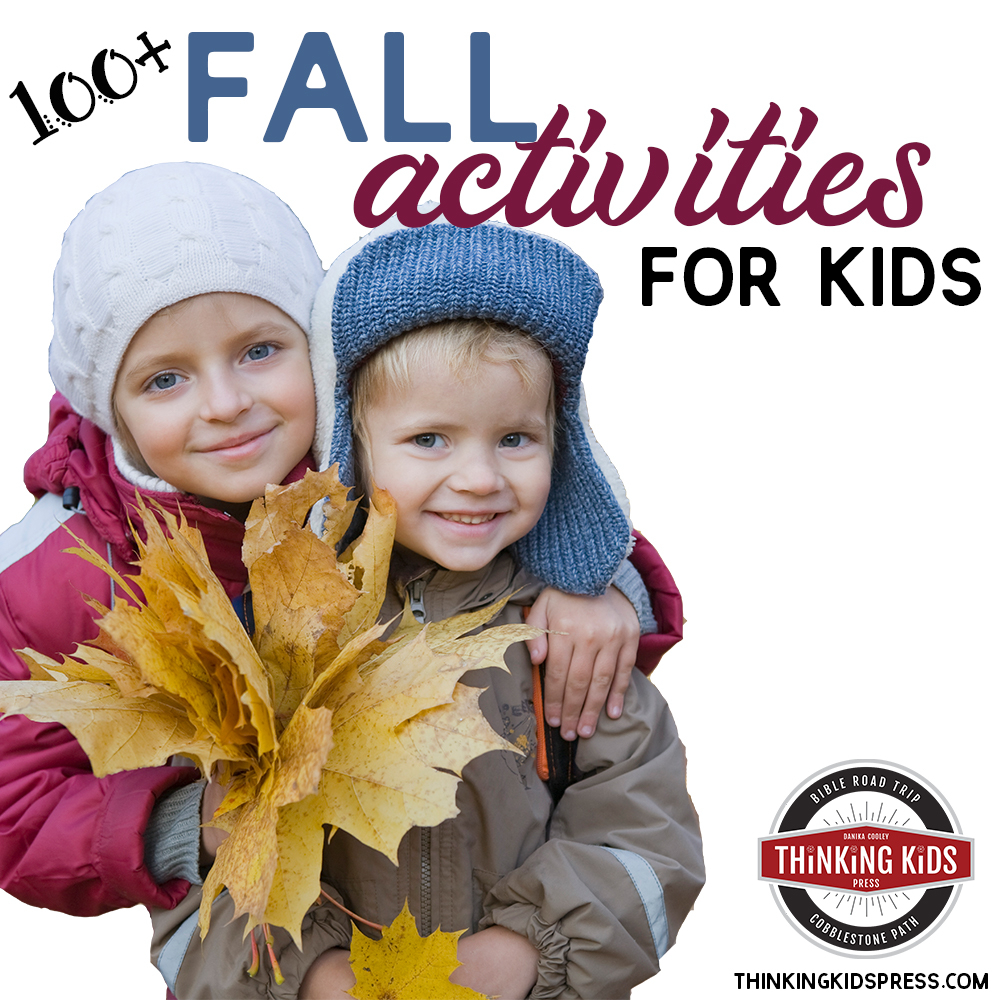 100+ Fall Activities for Kids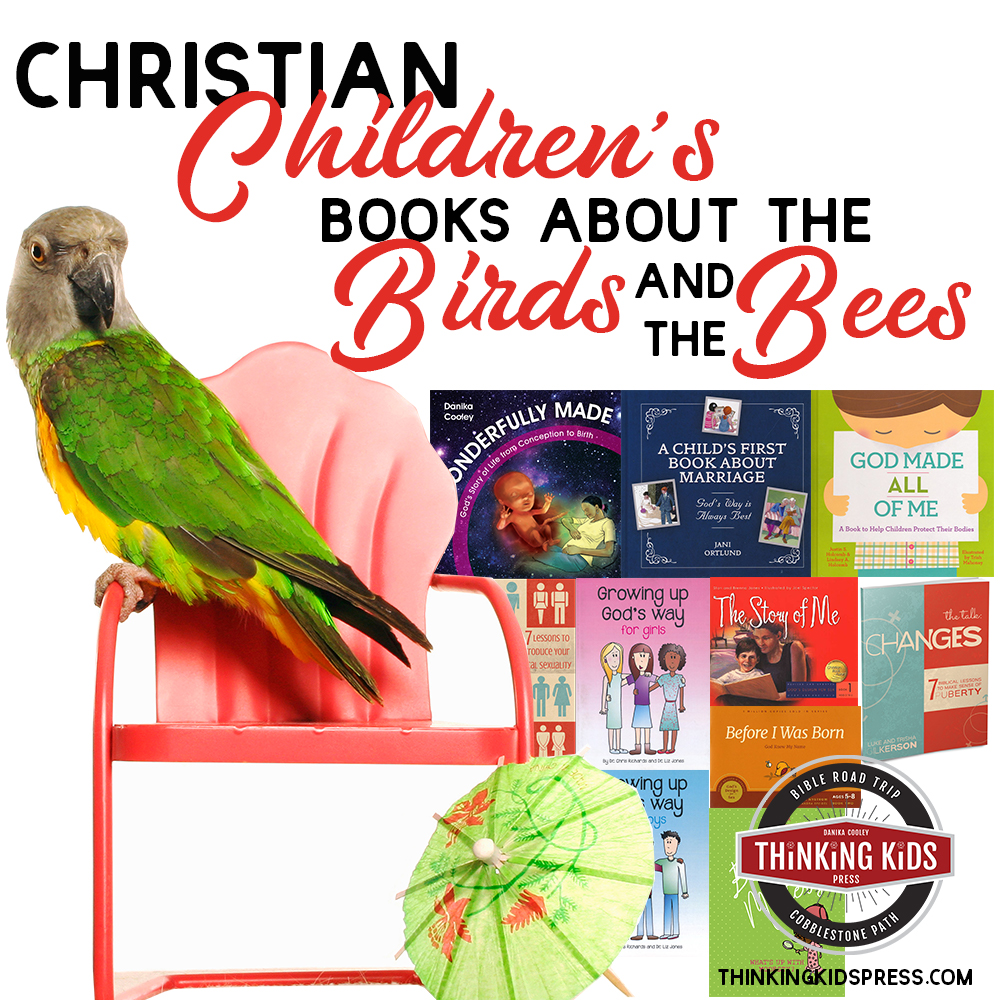 Christian Children's Books about the Birds and the Bees
God is My Light Craft | A Fall Bible Craft for Your Kids
Thanksgiving Banner with Printable Thanksgiving Devotions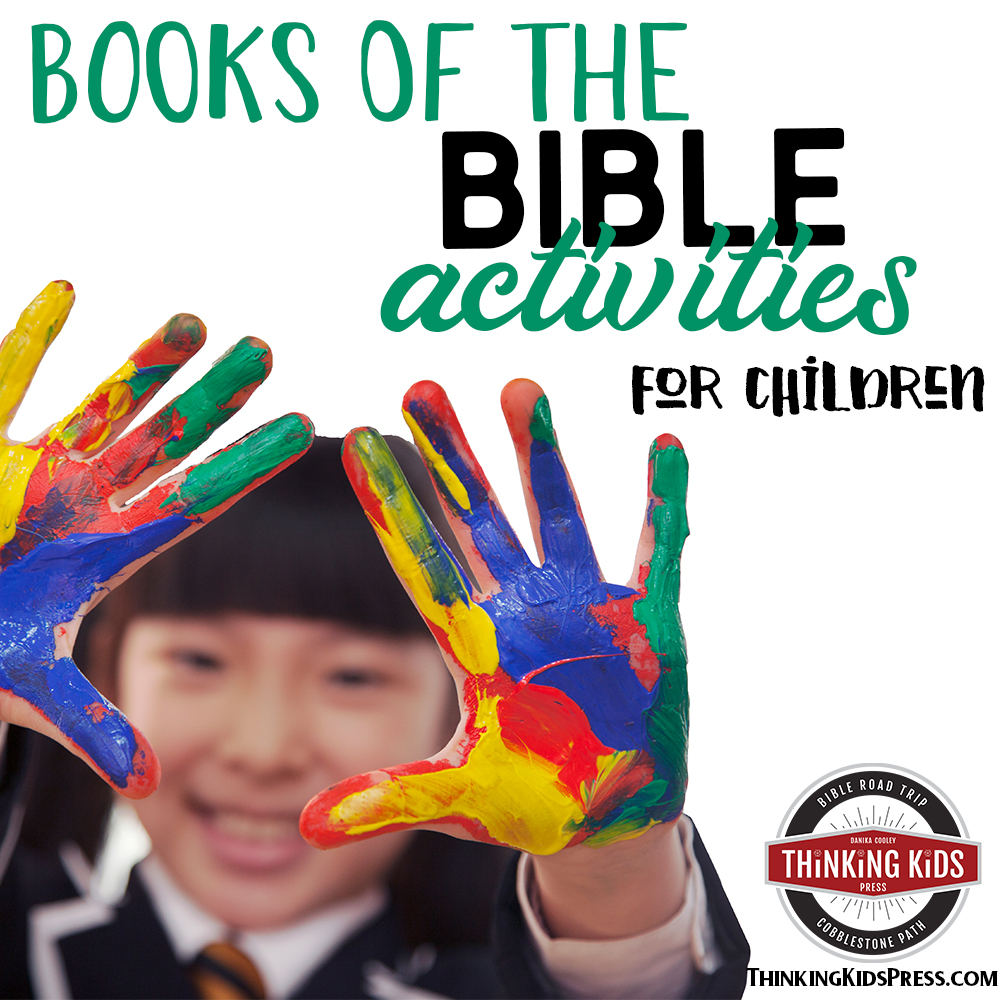 Books of the Bible Activities
---
Join the newsletter
Get the Family Prayer Box Project FREE!
Teach your children to pray with this fun project that includes 7 printable sets!