Are you looking for great Creation activities for kids? Check out these fun, hands-on Creation crafts your kids will remember!
---
There are so many important things our kids can learn from the Creation story in Genesis. You can use these wonderful Creation crafts and activities to explore God's creation narrative in a way they'll understand and remember.
I've compiled a big list of fun Creation activities for your kids, and Creation crafts kids can do on their own or in a group.
No matter the age of your kids, you'll find something in this list to do as a family to explore the Creation story from the Bible!
---
Get the Creation the Bible Study Bundle and save!
---
Here are some reasons Bible activities are a GREAT tool to help you teach the Bible to your kids!
---
Creation Activities Your Kids Will Remember, and…
The Creation story in Genesis 1-3 has some really important doctrine in it! Read through those chapters with your kids, then dig deep with these fun hands-on resources.
1) Read Wonderfully Made: God's Story of Life from Conception to Birth with your kids. They'll learn how God formed and cared for them week-by-week in the womb! Take your 5-11 year old on a journey through science, Scripture, and 40-weeks of developing life in the womb as they learn about how our Creator God lovingly formed them. They are indeed wonderfully made!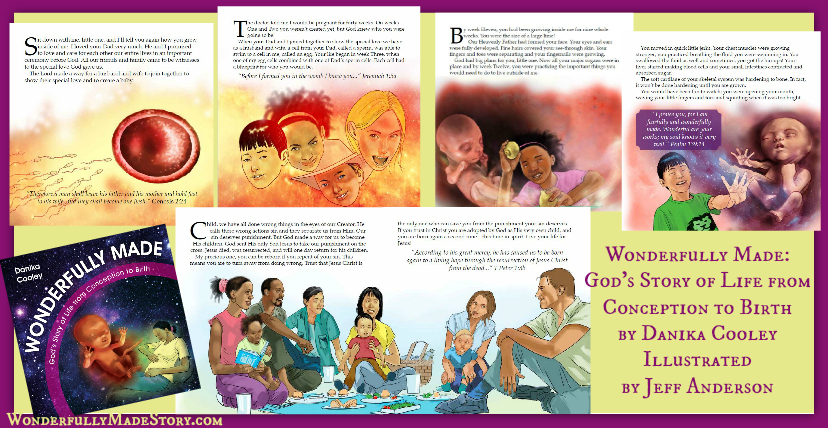 ---
2) Grab the FREE Wonderfully Made Companion Pack and explore God's creation of life in the womb with posters, Bible memory verse cards (in ESV or KJV), and a fun lapbook!
---
3) Read some amazing Creation science books with your kids or with your teens. These are great additions to your family library–you'll want to save them for your grandchildren!
4) Go for a walk in the woods, on the beach, or just in your neighborhood. Talk about the different things you see and how God created each one.
5) Visit the aquarium and point out how many different kinds of fish God made. Over snack, talk about how our God created a variety of each type of creature. Look up beetles or spiders and see if you can count how many different kinds there are. Talk about how God made people in all different shapes, colors, and sizes, too, because he loves variety!
---
6) Work through a Creation story Bible study and lapbook. Your child will learn about the days of Creation, attributes of our Creator God, the Trinity, the gifts God gave us at Creation, God's creation of Adam, Eve, and your child, the fall of man and God's plan for salvation.
---
7) Teach your kids about the seven days of Creation in order with this fun Write, Color, and Memorize copywork set!
---
8) Memorize 20 Bible verses on Creation as a family with this fun Bible memory verse card set that focus on our amazing Creator God!
---
9) Are you looking for a way to incorporate a hands-on approach to catechism? My friend Tauna Meyer has a wonderful theology program for kids through grade 3. Based on the Westminster Catechism and a Reformed theology, the program incorporates: a lesson plan, devotions, copywork and notebooking pages, memory verse posters and coloring sheets, Bible stories, discussion questions, and craft and activity ideas. Unit 2 is all about Creation.
---

---
… Creation Crafts for Kids
10) Make the 7 Days of Creation painting with your kids. Have each child make their own painting… this is something that your preschoolers to high schoolers can all enjoy. Don't forget to grab your printable labels. Check out this quick video showing you how to make your 7 Days of Creation craft:
---
11) Our kids have always loved to make themed snacks. These Days of Creation Chocolate Covered Pretzel Rods are a fun, quick project your kids will love. Don't forget to download the sequence tags and instructions.
---
12) Check out this fun Days of Creation printable pack from Proverbial Homemaker.

13) Build your way through the days of Creation with this fun day-by-day LEGO tutorial from Celebrate Every Day With Me.
14) Make a Days of Creation paper chain craft from School Time Snippets with your younger kids.
15) Help your littles create this sweet Creation Book with printable pages from the Happy Home Fairy.
16) Make these fun Days of Creation paper plates to hang in your child's room or in your school room. It's a neat craft from Godly Ladies.
---
Great Creation Resources for Kids
Wonderfully Made: God's Story of Life from Conception to Birth

Creation Sings: How God's Work Declares God's Truth

The Creation Story for Children

Melissa & Doug Days of Creation Stacking and Nesting Blocks

God Made Everything (Faith That Sticks)

---
17) Create a Coffee Filter Earth craft and pair it with Genesis 1:1–from Mommy's Monkeys.
18) Make these cute Earth Day Cookies and talk to your kids about how God made the earth and everything in it.
19) Sing "He's Got the Whole World in His Hands" and make this Handprint Earth Craft.
20) Make one of these neat Earth Salt Dough necklaces. It would be neat to write Genesis 1:1 on the back before baking it!
21) Print and color this Creation Bible Bookmark from The Crafty Classroom.
---
22) Work through these fun printable days of Creation activity pages with your kids.
---
Well, there you have it. A list of Creation crafts and activities your kids are sure to love!
---
Help Your Kids Learn and Love the Bible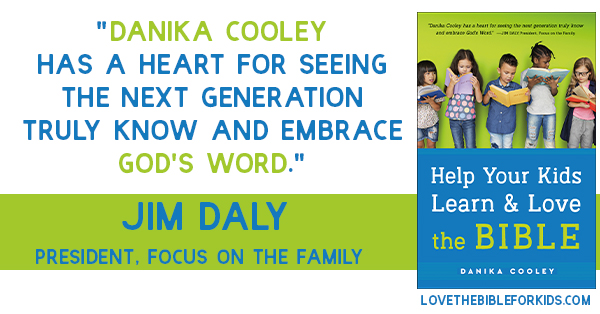 You want your kids to learn and love the Bible. 
You want to teach the Bible…
As parents, we deeply desire the best for our kids. We look for the right schools, we make them eat right and exercise, and we get them involved in extracurricular activities. We take our job as parents seriously.
But are we also putting our time and energy into
teaching them the Bible? Giving them the life-changing, soul-nourishing words of Scripture is not only doable, it's an essential part of parenting kids for Jesus. And the good news is, studying God's Word as a family doesn't have to be difficult!
2 Timothy 2:15, ESV, says:
Do your best to present yourself to God as one approved,
a worker who has no need to be ashamed, rightly handling the word of truth.
Our job, as parents who love Jesus, is to help our kids become approved workers, unashamed and rightly handling the word of truth.
The good news? Teaching the Bible isn't hard. Your family can learn the Bible together.
…and you can!
A Crash Course in Teaching the Bible to Your Kids
Danika Cooley's book, Help Your Kids Learn and Love the Bible, will give you the tools and confidence to study the Bible as a family. It will help you identify and overcome your objections and fears, give you a crash course in what the Bible is all about and how to teach it, and provide the guidance you need to set up a family Bible study habit.
You will finish this book feeling encouraged and empowered to initiate and strengthen your child's relationship with the Lord through His Word.

Help Your Kids Learn and Love the Bible will equip you with everything you need to know to teach the Bible to your kids!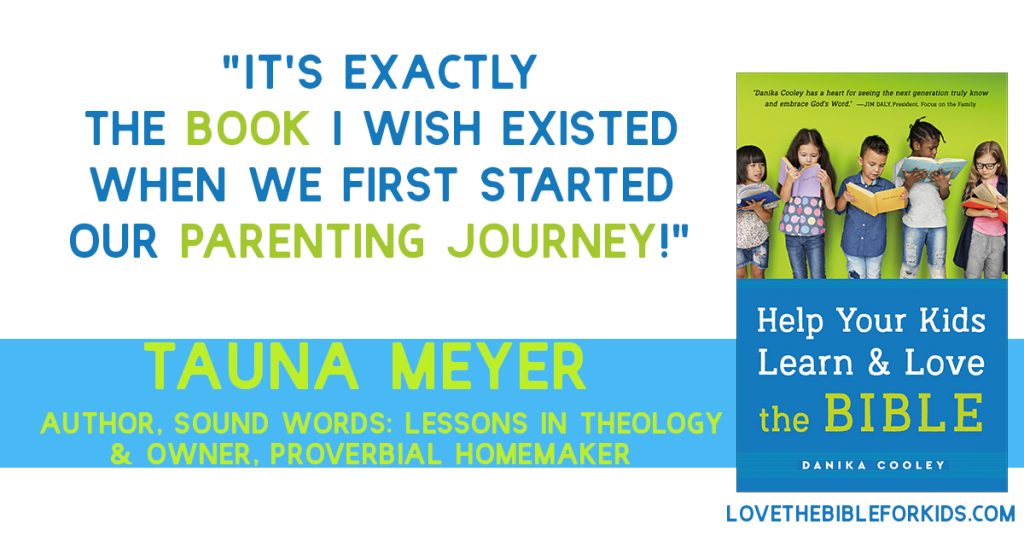 ---
Thinking Kids Posts You'll Love
---
Join the newsletter
Get the Family Prayer Box Project FREE!
Teach your children to pray with this fun project that includes 7 printable sets!