The rainbow is a sign of God's promise to all creatures. Teach kids about the rainbow promise from God with a fun God's rainbow promise craft.
---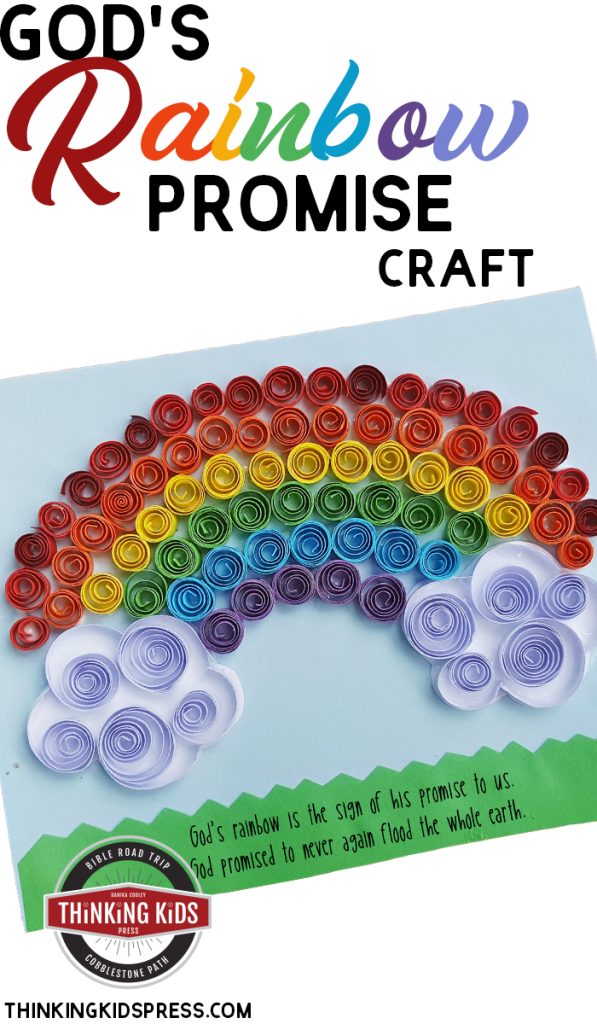 The story of Noah and the flood begins in Genesis 6 and ends in Genesis 8 as Noah and his family disembark from the ark the Lord told Noah to build. All living creatures on the earth, with the exception of Noah, his wife, their three sons with their wives, and the animals God had directed to the ark, died.
Imagine the trauma of the flood. Noah and his family witnessed the judgment and wrath of God on those who disobeyed and scorned him. God spared Noah and his family because of Noah's love for the Lord.
The story of Noah and the flood help us better understand the salvation available to us in Jesus. We are guilty of sin against a holy and just God, yet if we believe on Jesus and confess him with our mouth, repenting of our sin, he will show us the same grace and mercy Noah and his family received. The debt for our sin will be cancelled and we will receive eternal forgiveness.
The opportunity to share the gospel with our kids in a really visual way makes the story of Noah and the ark an impactful one.
Grab your free Gospel of Jesus poster and cards here.
The Rainbow Promise from God
After Noah and his family left the ark, they worshiped God with sacrifices. God gave Noah the mandate to be fruitful, multiply, and fill the earth. He also allowed people to eat living creatures, rather than just plants. Then, he forbid murder.
God's promise to Noah in Genesis 9:8-17 established his promise to never again flood the earth and destroy all living creatures. The rainbow is a sign of the Noahic Covenant–of God's first covenant with all of humanity.
"I establish my covenant with you, that never again shall all flesh be cut off by the waters of the flood, and never again shall there be a flood to destroy the earth." And God said, "This is the sign of the covenant that I make between me and you and every living creature that is with you, for all future generations: I have set my bow in the cloud, and it shall be a sign of the covenant between me and the earth. When I bring clouds over the earth and the bow is seen in the clouds, I will remember my covenant that is between me and you and every living creature of all flesh. And the waters shall never again become a flood to destroy all flesh. When the bow is in the clouds, I will see it and remember the everlasting covenant between God and every living creature of all flesh that is on the earth." –Genesis 9:11-16, ESV
Today, the rainbow promise from God is something our kids can remember every time they see a rainbow in the sky, or a rainbow represented on clothing, on a banner, or anywhere else. The rainbow promise from God reminds us of his great plan for salvation for those who believe in Jesus, confess that belief to others, and repent of their sins.
This fun rainbow craft is a great way for your kids to remember God's promise to never again flood the earth. It is also a great reminder of his plan for salvation for his children.
---

---
God's Rainbow Promise Craft
Check out this fun video I made of the God's promise rainbow craft!
---
Supplies Needed to Make Your God's Rainbow Promise Craft
You'll need a few supplies to make your God's rainbow promise craft:
Quilling Paper Strips
Quilling Pen
White Cardstock
Green Cardstock (or paint a piece of white cardstock green)
Craft Glue
Scissors
Paper Quilling Strips (4 Packs with 2 Quilling pens)
Neenah Premium Cardstock
Astrobrights Ultra Green
Fiskars Scissors
Elmers Washable Glue
---
Get the Creation the Bible Study Bundle and save!
---
Creating Your God's Rainbow Promise Craft
Before you get started on the craft, review the story of Noah's ark and the flood from Genesis 6-9:7.
Next, read Genesis 9:8-17 with your kids. Talk about what the covenant God established with all creatures on earth. We don't see rainbows often. When we do see a rainbow, it is a sign of God's grace and mercy. Specifically, they remind us that God will never again flood the entire earth to destroy all living things. Share with your kids about God's great plan for salvation.
You can share the gospel with your kids using the free resource below:
Grab your free Gospel of Jesus poster and cards here.
Here are the steps for your rainbow craft:
1) Loosely coil your quilling strips.

Use the quilling pen to wrap a quilling strip around the tip until the strip is coiled.
Remove the coiled strip from the tool and allow it to loosen slightly. If you want to, you can glue the end of each coil to the strip.
Coil strips in the colors of the rainbow (red, orange, yellow, green, blue, purple) and for the clouds. You will need fewer purple coils and more red ones, as you will be creating an arch.
2) Make the clouds.
Use white cardstock to make two cloud shapes.
Glue white or light blue quilled coils to each cloud base. For the clouds, keep the ends of each coil open so that it will go to the curved edges of each cloud base.
Glue in a swirl shape as shown above.
Once your clouds are done, glue them to either side of your cardstock. You may want to use blue cardstock, or paint the background blue to look like a sky. The clouds will be the base of your rainbow.
Be sure to leave room on the bottom of your cardstock for the grass where your child will write what God's rainbow promise means.
---
Noah's Ark Resources
Flood of Noah, The
Melissa & Doug Deluxe 100pc Noah's Ark Floor Puzzle
The Answers Book for Kids Volume 2: 22 Questions on Dinosaurs and the Flood of Noah 
Inside Noah's Ark: Why it Worked
The True Story of Noah's Ark (with audio CD and pull-out spread)
Fisher-Price Little People Noah's Ark
---
3) Glue your rainbow colors on.
Starting with the bottom rainbow color, purple, glue your coiled strips in a slight arch stretching from cloud to cloud.
Glue each strip above, keeping the colored strips and the coils close together to create your rainbow.
4) Add the grass.
Either use a green piece of cardstock or have your child paint a piece of cardstock green. Cut a strip of the cardstock to look like grass and glue it to the bottom of the rainbow craft.
Be sure your grass is tall enough for your child to write two sentences on.
5) Write what God's rainbow promise means on your artwork.
Talk to your child again about what God's rainbow promise means to us. Have your child write the following two sentences on the grass:
God's rainbow is the sign of his promise to us.
God promised to never again flood the whole earth.
Display your child's rainbow craft somewhere prominent, along with the free Gospel of Jesus poster. Read over the gospel verses and statements often with your child and memorize the verses that come with the poster. Remind your child that our God has a great plan for our salvation!
---
Help Your Kids Learn and Love the Bible
Looking for a family discipleship book that will give you a crash course in leading your kids through God's Word? I've got you covered.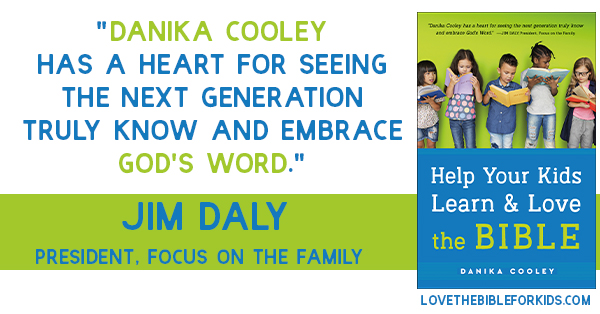 You want your kids to learn and love the Bible. 
You want to teach the Bible…
As parents, we deeply desire the best for our kids. We look for the right schools, we make them eat right and exercise, and we get them involved in extracurricular activities. We take our job as parents seriously.
But are we also putting our time and energy into
teaching them the Bible? Giving them the life-changing, soul-nourishing words of Scripture is not only doable, it's an essential part of parenting kids for Jesus. And the good news is, studying God's Word as a family doesn't have to be difficult!
2 Timothy 2:15, ESV, says:
Do your best to present yourself to God as one approved,
a worker who has no need to be ashamed, rightly handling the word of truth.
Our job, as parents who love Jesus, is to help our kids become approved workers, unashamed and rightly handling the word of truth.
The good news? Teaching the Bible isn't hard. Your family can learn the Bible together.
…and you can!
A Crash Course in Teaching the Bible to Your Kids
Danika Cooley's book, Help Your Kids Learn and Love the Bible, will give you the tools and confidence to study the Bible as a family. It will help you identify and overcome your objections and fears, give you a crash course in what the Bible is all about and how to teach it, and provide the guidance you need to set up a family Bible study habit.
You will finish this book feeling encouraged and empowered to initiate and strengthen your child's relationship with the Lord through His Word.

Help Your Kids Learn and Love the Bible will equip you with everything you need to know to teach the Bible to your kids!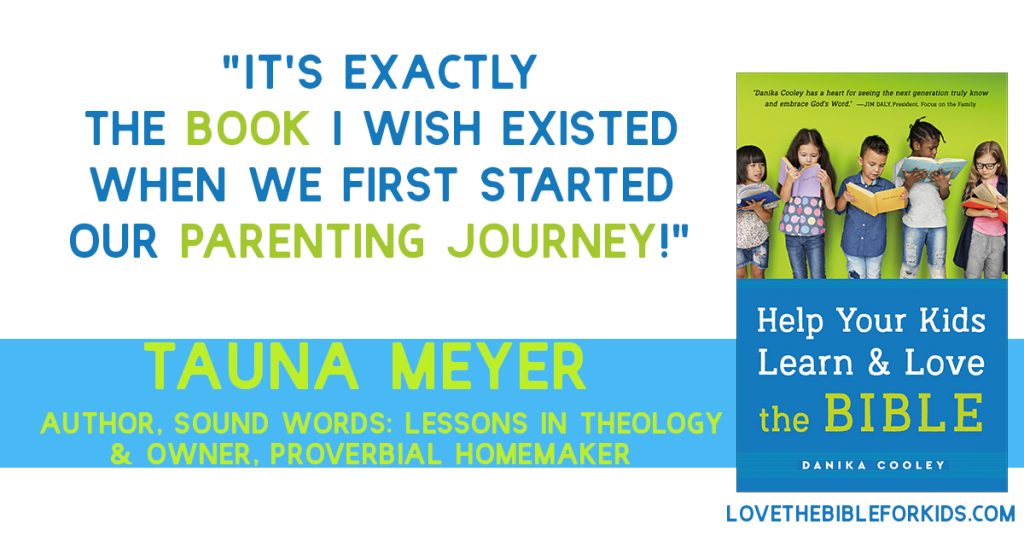 ---
More Thinking Kids Posts You'll Love!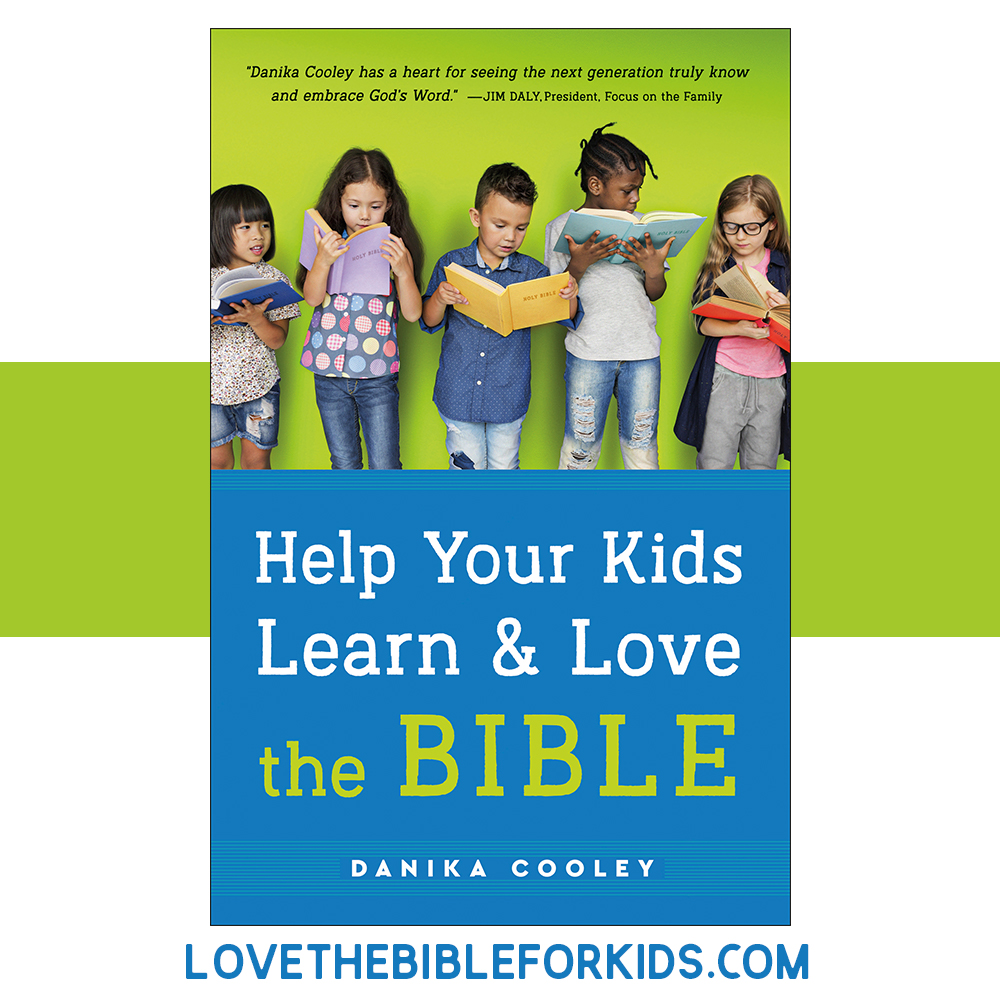 Help Your Kids Learn and Love the Bible
Wonderfully Made: God's Story of Life from Conception to Birth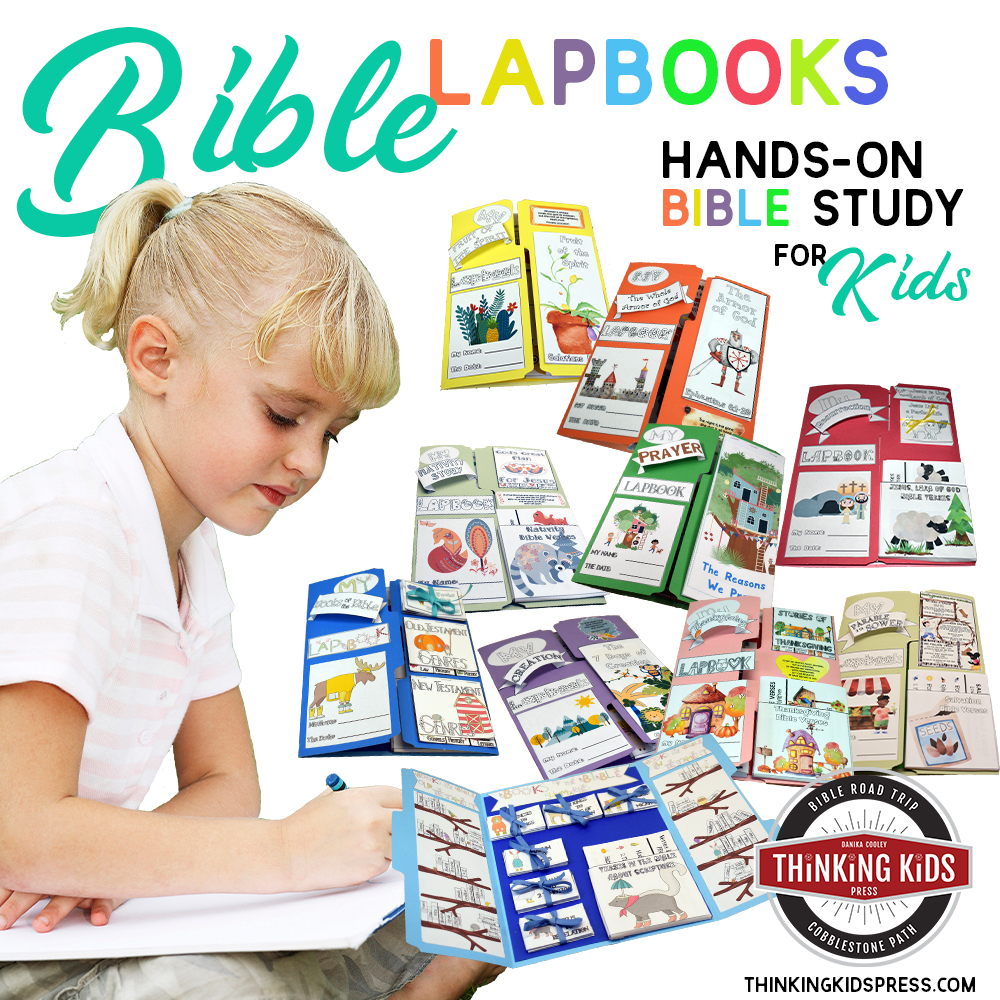 Bible Lapbooks | Hands-On Bible Study for Kids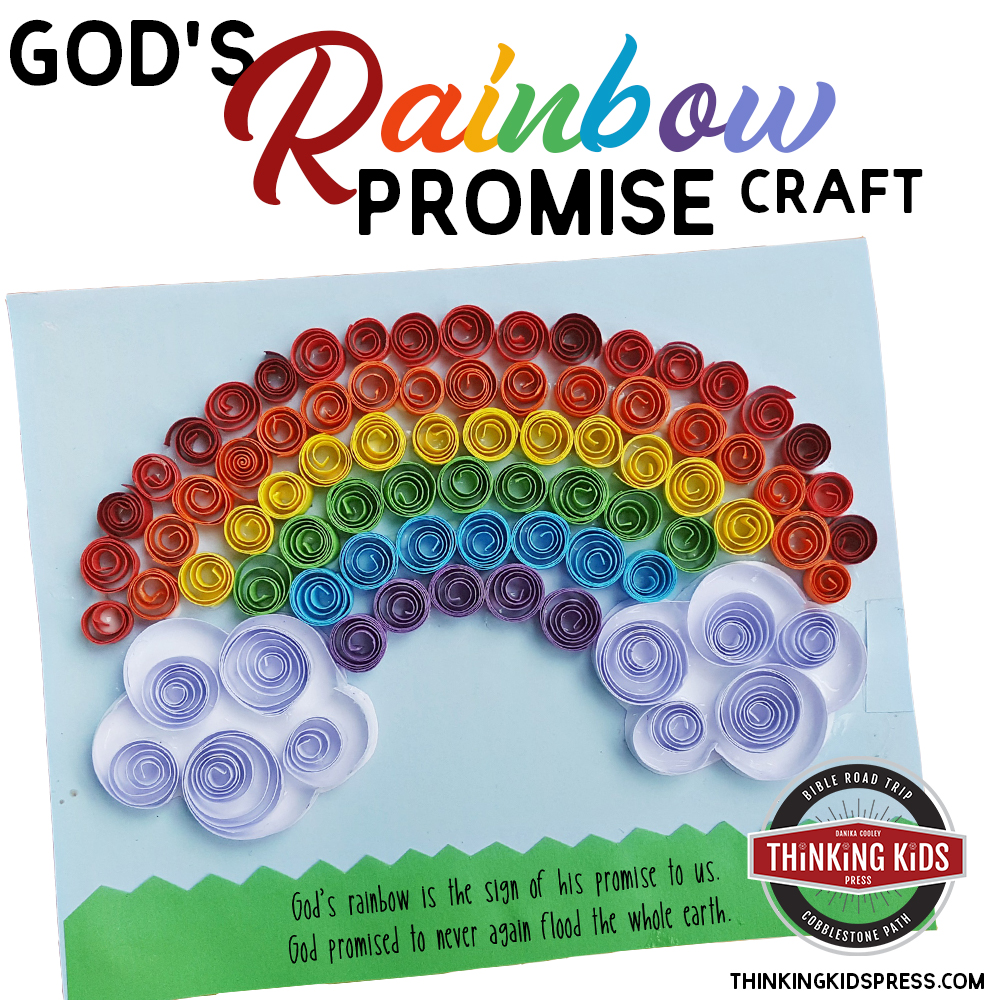 God's Rainbow Promise Craft
Journey Through the Bible | FREE Printable Reading Chart for Kids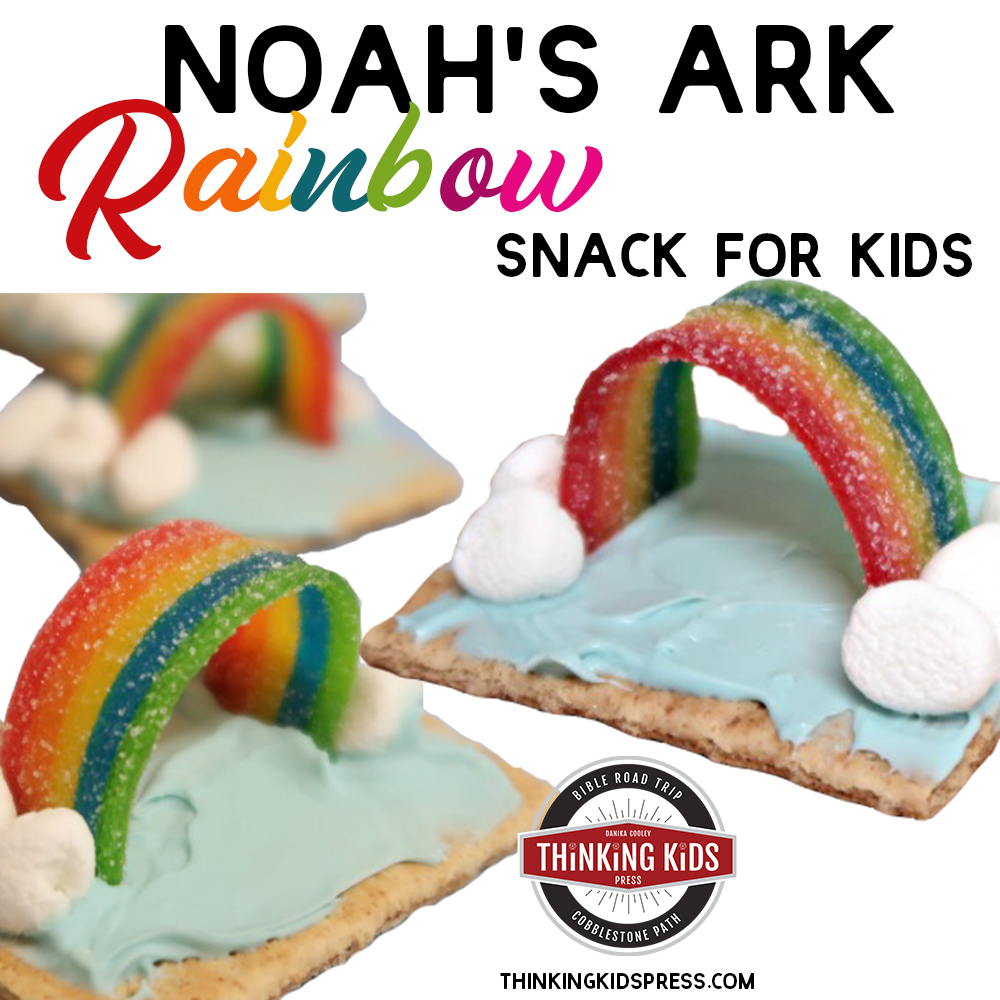 Noah's Ark Rainbow Snack for Kids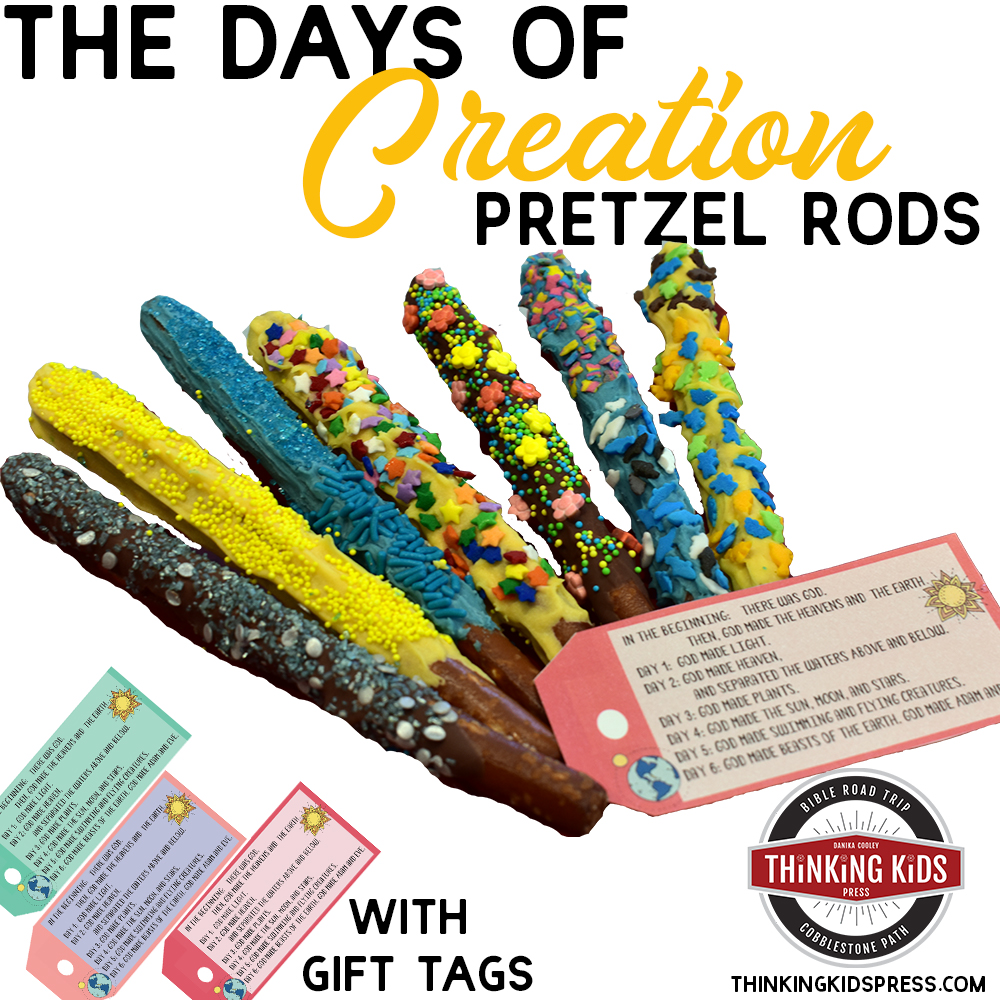 The Days of Creation Chocolate Covered Pretzel Rods
Rainbow of Noah Bible Craft
Genesis Creation Story Lapbook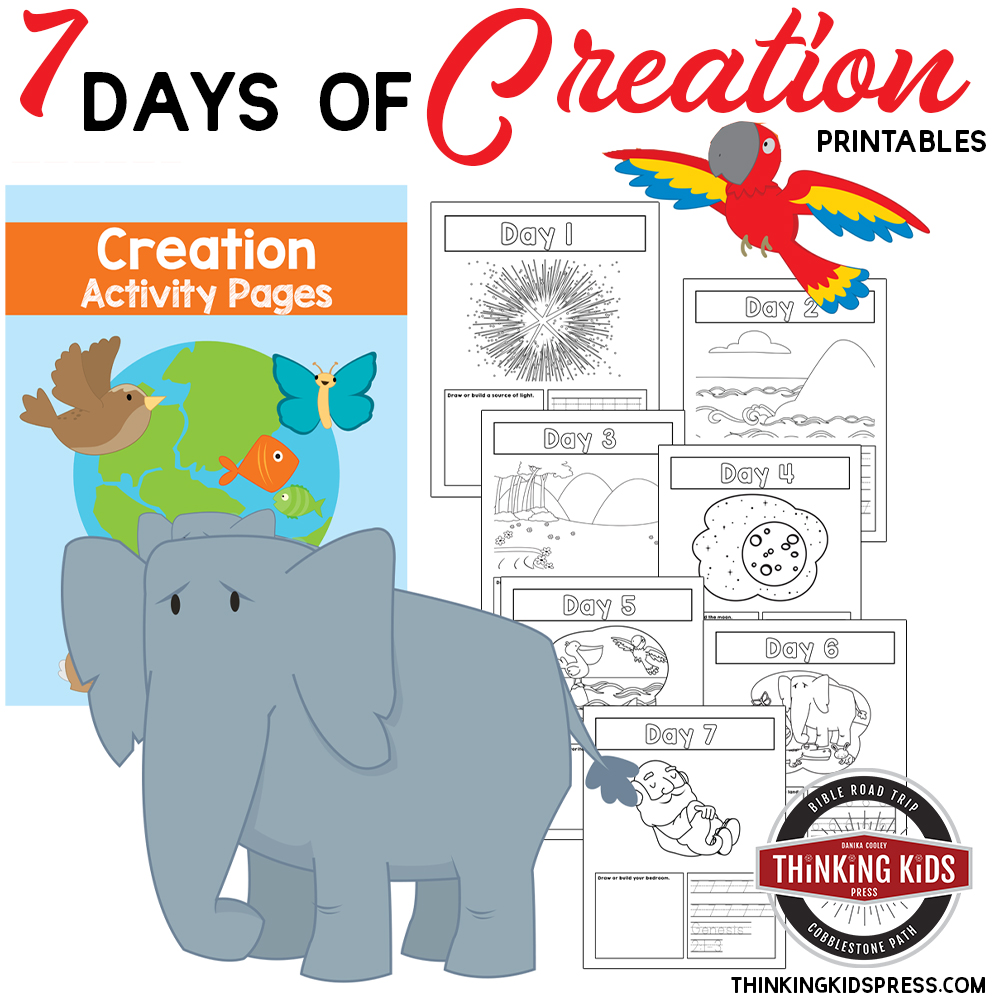 7 Days of Creation | Color Number Printables
Creation Crafts and Activities
Five Things That Occur When I Complain About My Kids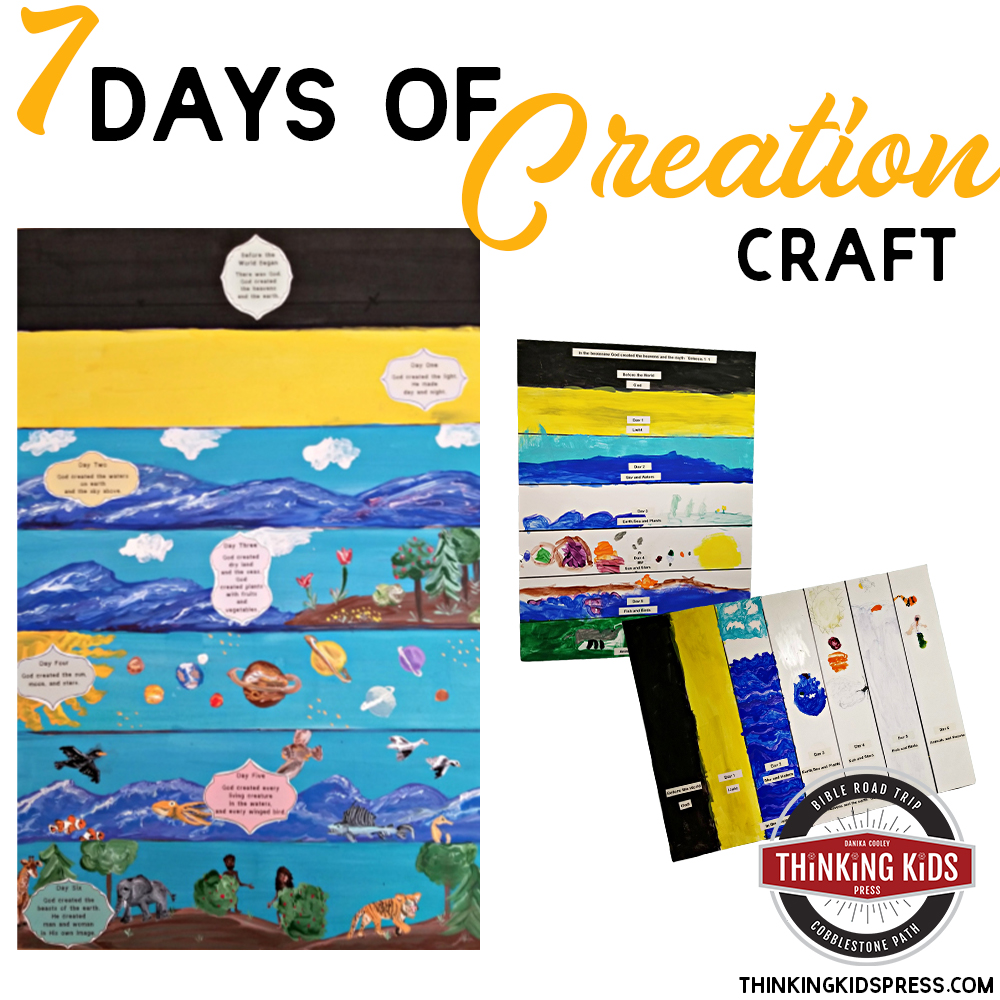 7 Days of Creation Craft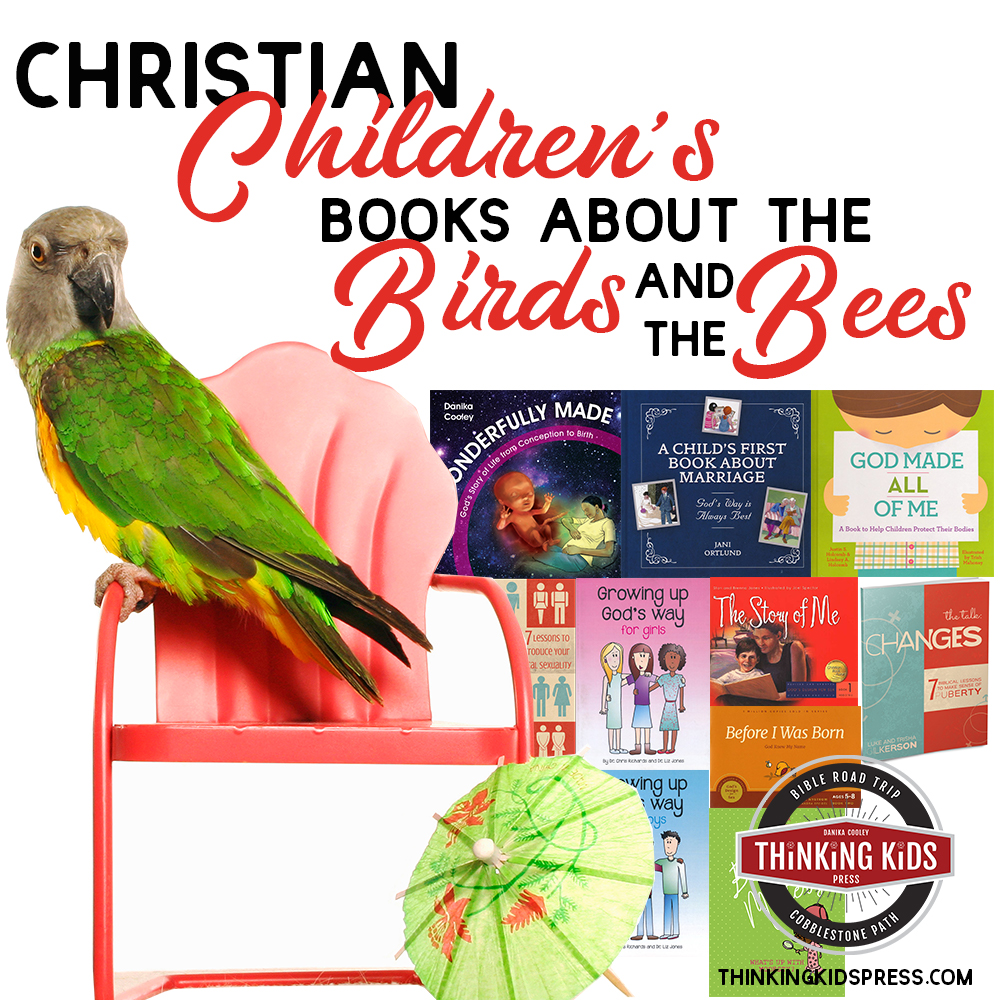 Christian Children's Books about the Birds and the Bees
Bible Activities Kids Remember for a Lifetime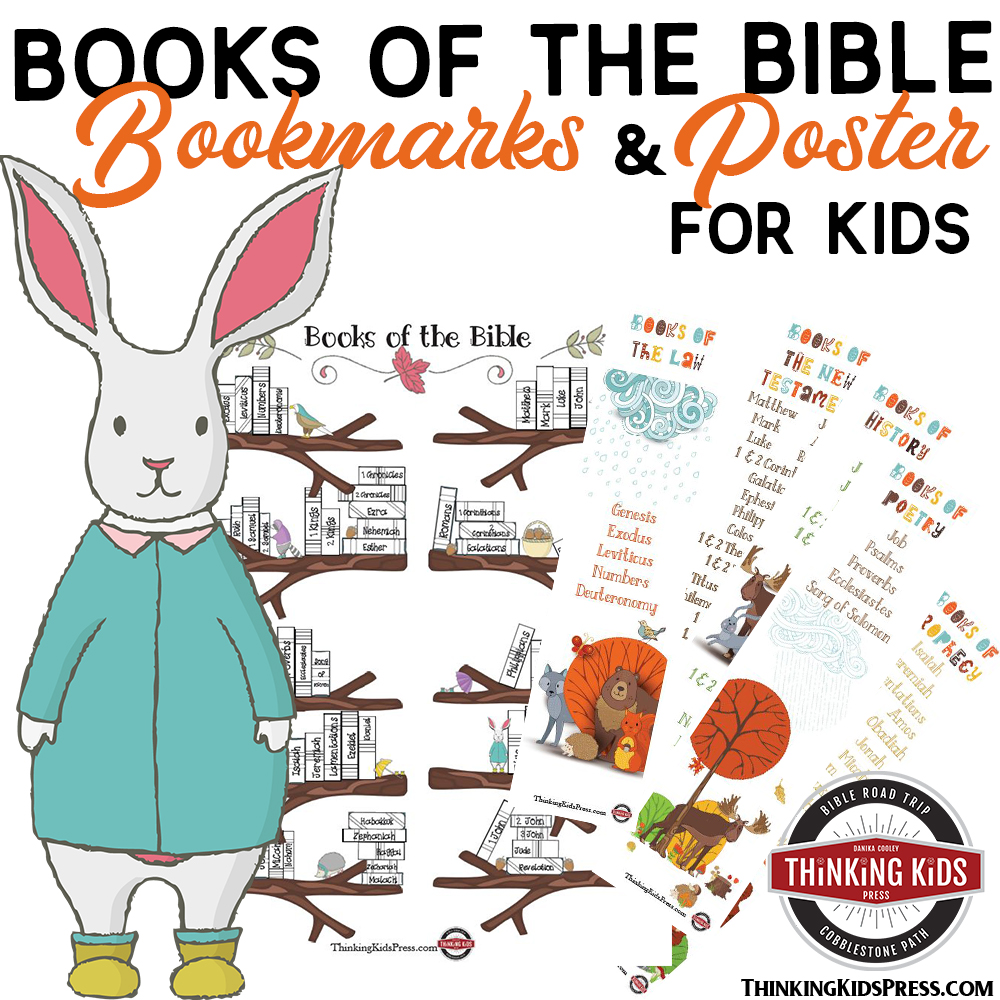 Books of the Bible Bookmarks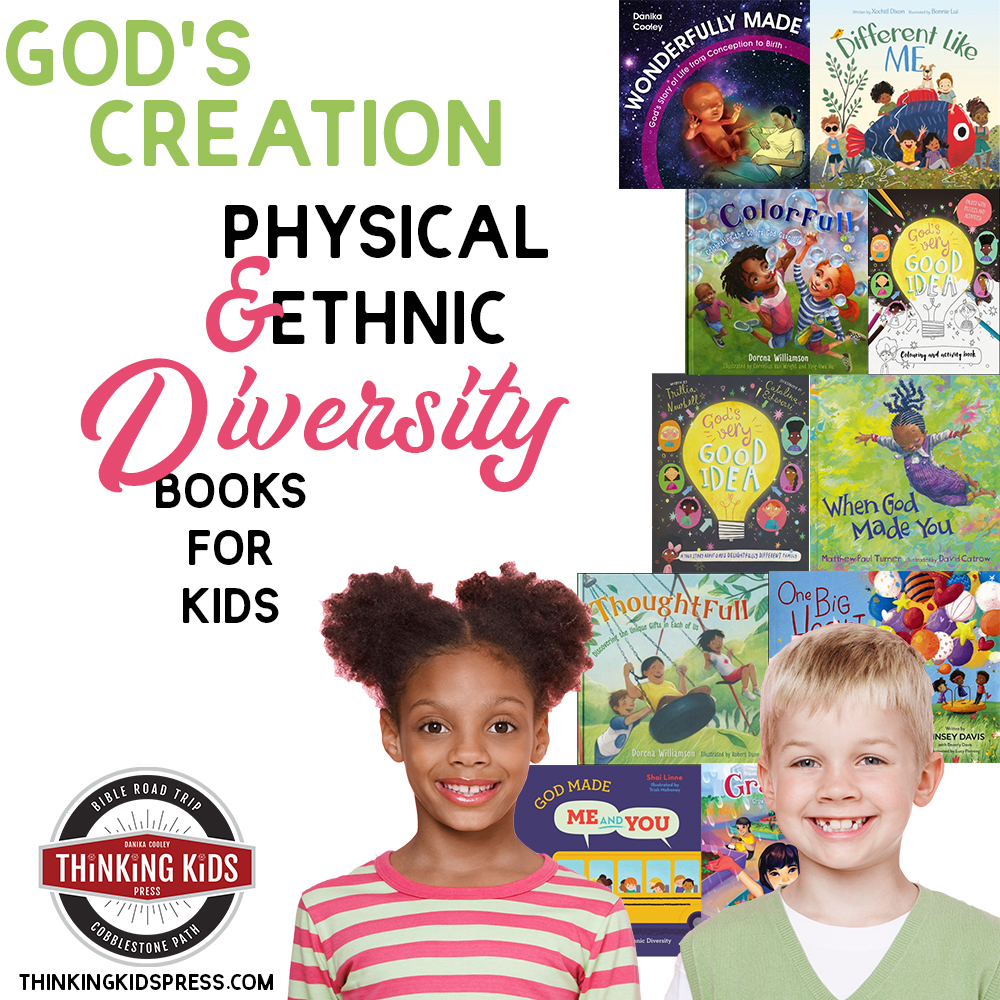 God's Creation | Physical & Ethnic Diversity Books for Kids
---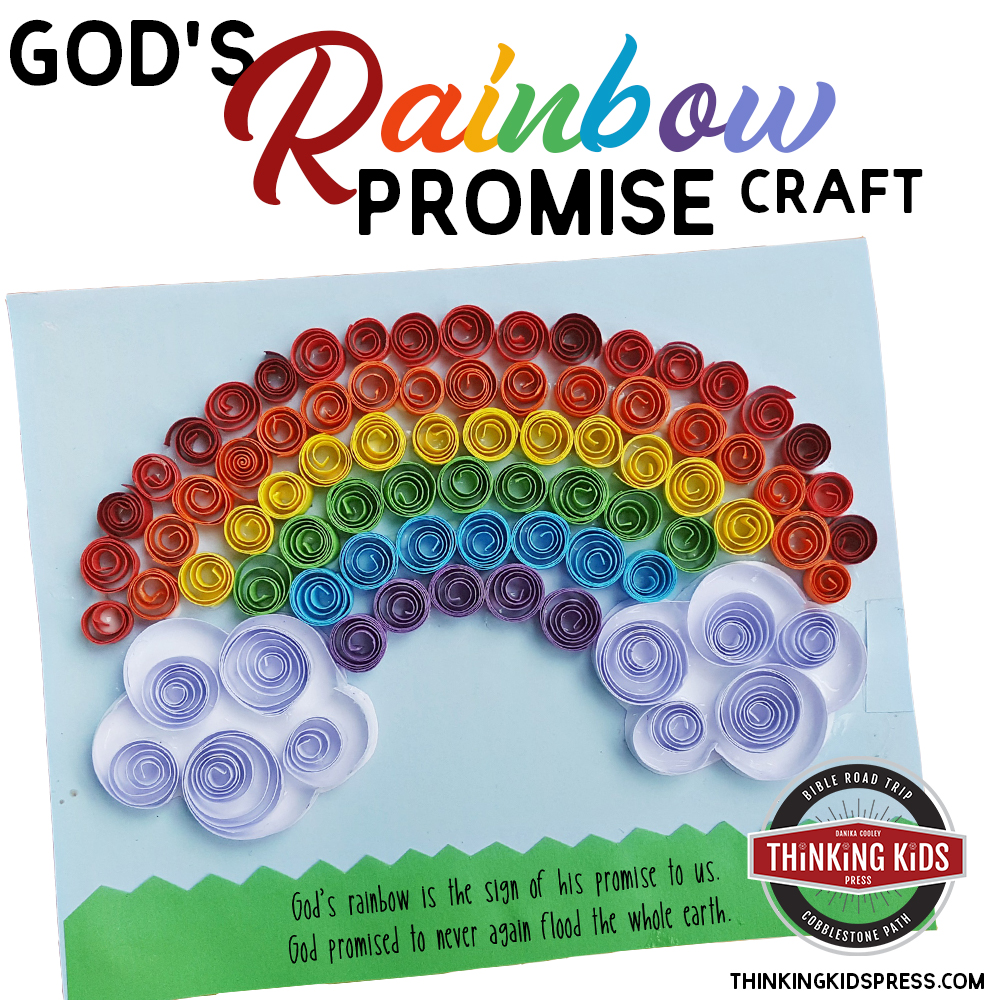 Join the newsletter
Get the Family Prayer Box Project FREE!
Teach your children to pray with this fun project that includes 7 printable sets!