Looking for some great Bible Christmas crafts for kids? Check out these great options to teach your kids about the coming of Christ!
---
Christmas Crafts for Kids that Teach the Bible
Art projects are a wonderful way to teach your kids about the Bible. Some of my favorite memories with my kids while they were growing up revolved around creating meaningful crafts that centered on Scripture.
---
It's happening NOW! Bible Road Trip™ takes your family, preschool through high school, takes your family through Scripture in just 3 years.
---
You're going to want to check out these fun Christmas crafts to do with your kids. Don't forget to leave a comment and let me know which ones you did!
---

---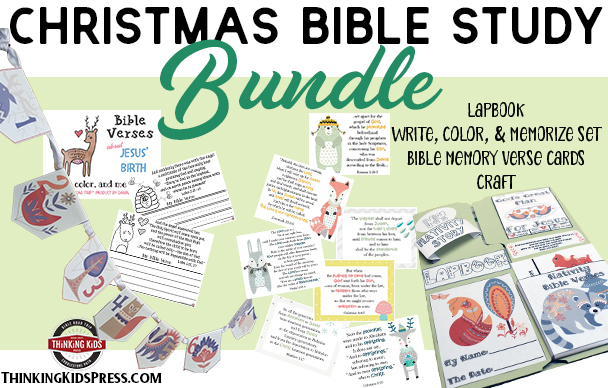 Teach your kids about Jesus with the Christmas Bible Study Bundle–and save!
---
Advent Crafts
This fun banner is a great way to focus on Jesus throughout the advent season. You'll have
24 days of Advent readings
that will help kids understand:
The Christmas Story
Prophecies Fulfilled by Jesus' Birth
Jesus as God the Son
Just print the calendar, cut out the flags, and glue it onto your favorite ribbon! You'll want to pull it out year after year.
---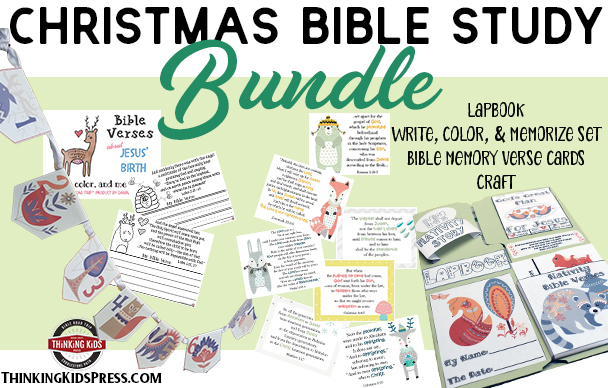 Teach your kids about Jesus with the Christmas Bible Study Bundle–and save!
---
Names of Jesus Christmas Crafts
Teach your kids about the
names of Jesus with this fun poster and ornaments craft
. This special poster is one your kids will want to hang in a public area, and you'll be able to talk to them about the names of Jesus over and over again.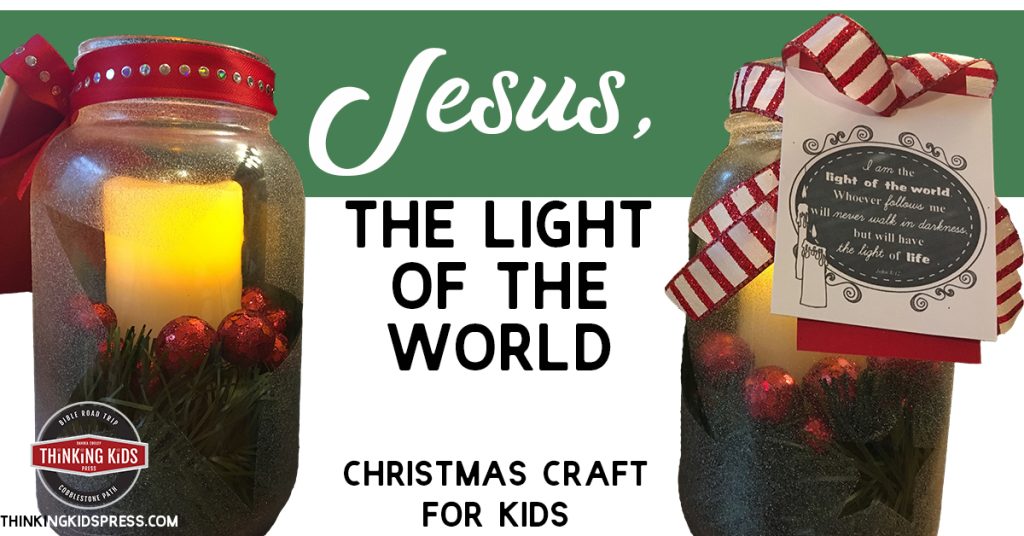 Help your kids understand that
Jesus is the light of the world
with this attractive (and giftable!) Christmas craft.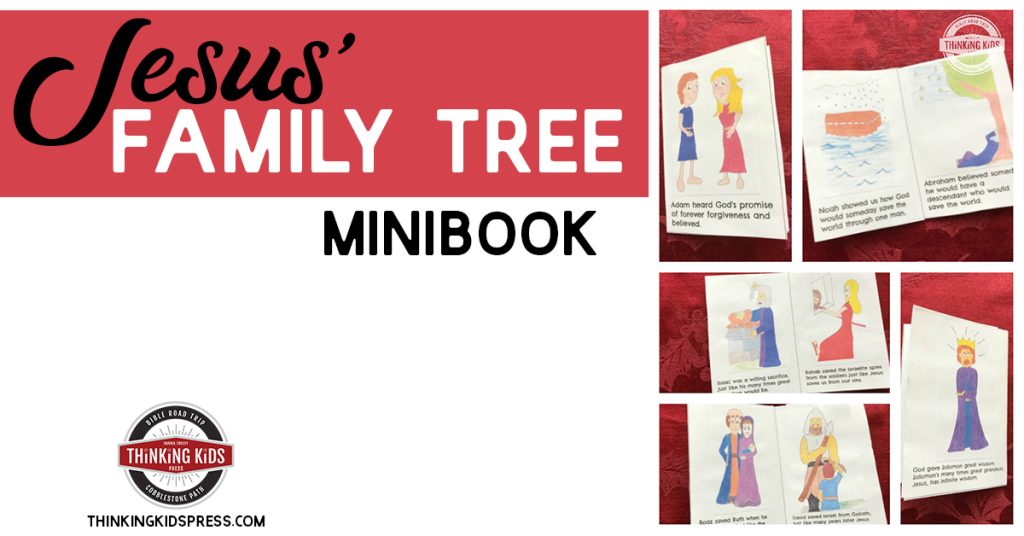 This fun, printable minibook will help your kids learn about
Jesus' family tree
!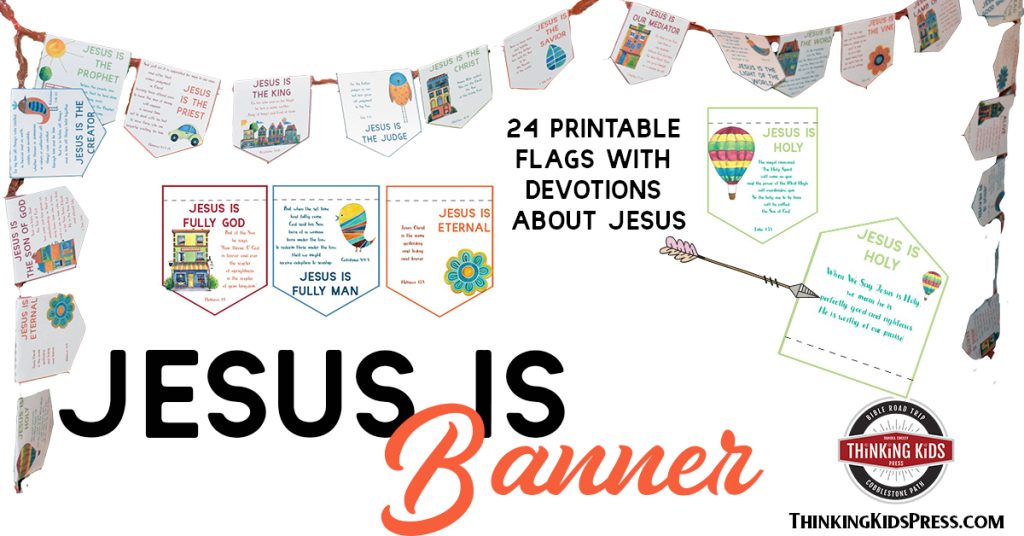 This Christmas, teach your kids 24 truths about who Jesus really is with the
Jesus Is Banner
. Just print the flags, cut them out, glue them to ribbon, and you'll have an attractive and fun way to talk to your kids about important truths through short daily devotions!
---
This free Advent calendar has daily Bible verses for your family to read as you teach your kids about the incarnation of Jesus!
---
Nativity Crafts
Make this Christmas wreath craft with your kids and celebrate the Nativity. The Nativity wreath is simple to make, but you'll want to display it every year!
This adorable wooden Nativity craft is a Christmas Nativity set your kids will love creating–you'll want to keep the Christmas Nativity scene they create!
These adorable
Three Wise Men Christmas Ornaments
will teach your kids to sew by hand, and they're adorable!
With printables and construction paper, your kids can learn about the
angels and shepherds
straight from the Bible!
Your kids can share the gospel with this fun, easy, and frugal
toilet paper roll shepherds craft
!
Kids love making their own Bible snacks! This
easy graham cracker nativity scene
will have them smiling!
This adorable
nativity scene craft for kids
is one you'll want to have as a table centerpiece every Christmas!
---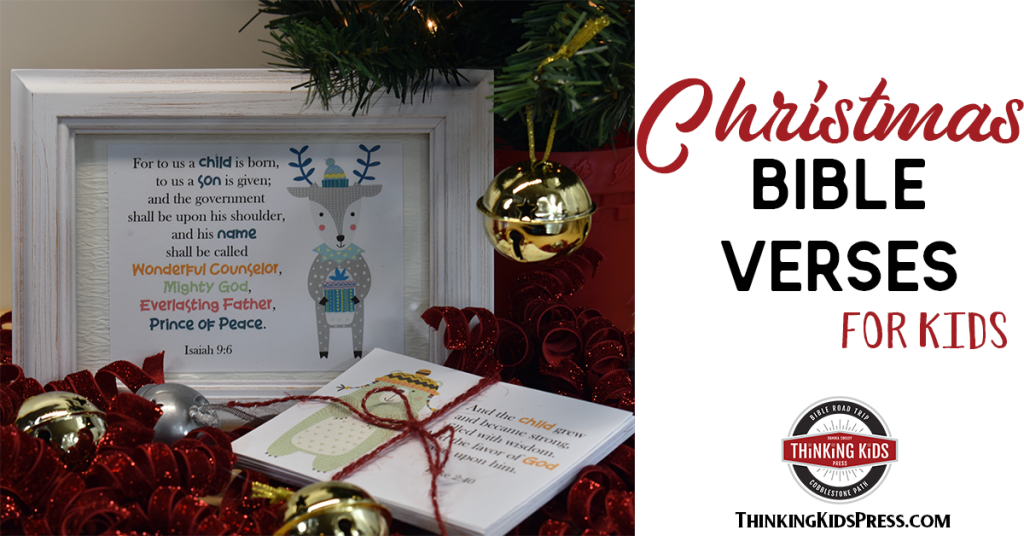 Teach your kids about the wonder of the true Christmas story with these adorable Christmas Bible Verses for Kids!
---
Christmas Star of Bethlehem Crafts
These easy sand dollar ornaments focus on the Star of Bethlehem–and they make great gifts!
---
Your kids will love learning about Jesus' birth with this fun Write, Color, and Memorize Bible verse copywork set!
---
Your kids can learn about the Bible, who God is and more with this fun daily devotional for kids. With 12-months of Bible verses calendar printable sheets, your family will concentrate on a monthly focus. There are six days of reading each week, each day with it's own focus within the monthly theme.
Your 12-month Bible verse calendar has themed devotions focusing on:
The Bible
Love
The Church
Resurrection
Jesus
Prayer
The Holy Spirit
The Fruit of the Spirit
Salvation
Our Father
Thanksgiving
Advent
Want a sample calendar? Grab your free Christmas Advent calendar here.
---
More Thinking Kids Posts You'll Love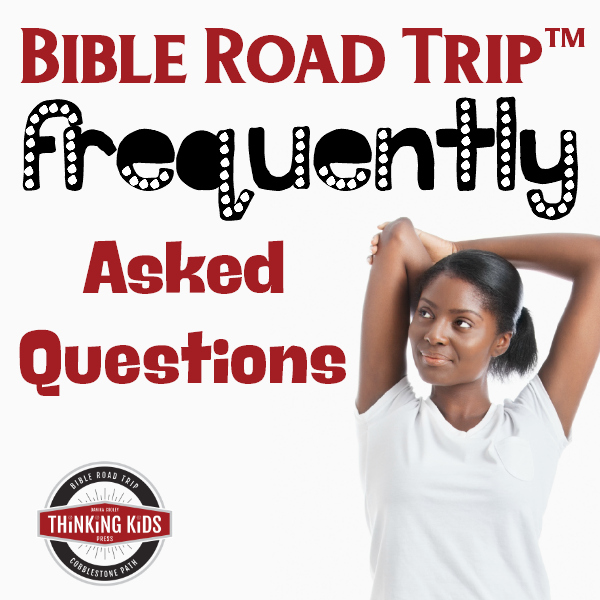 Bible Road Trip™: Frequently Asked Questions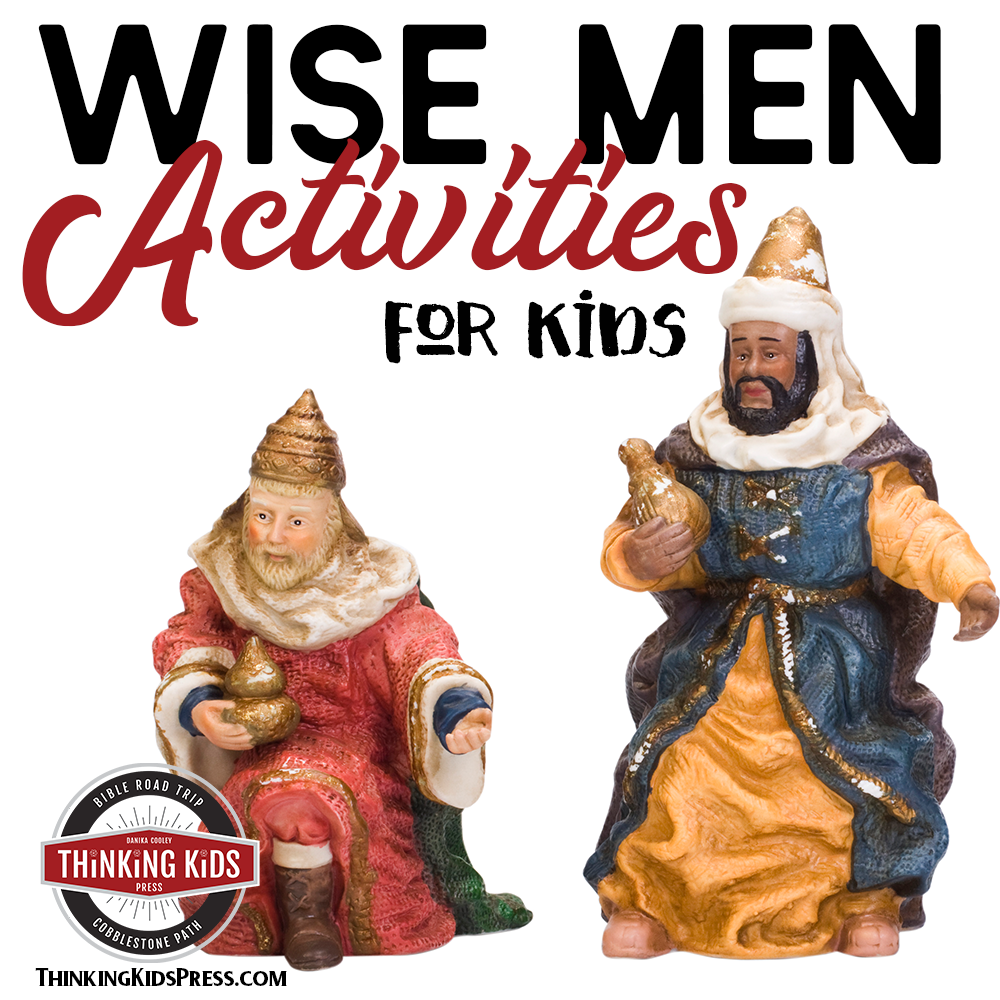 Wise Men Lessons and Activities
Christmas Coupons for Kids
Shepherds Nativity Activities
Best Christmas Books for Kids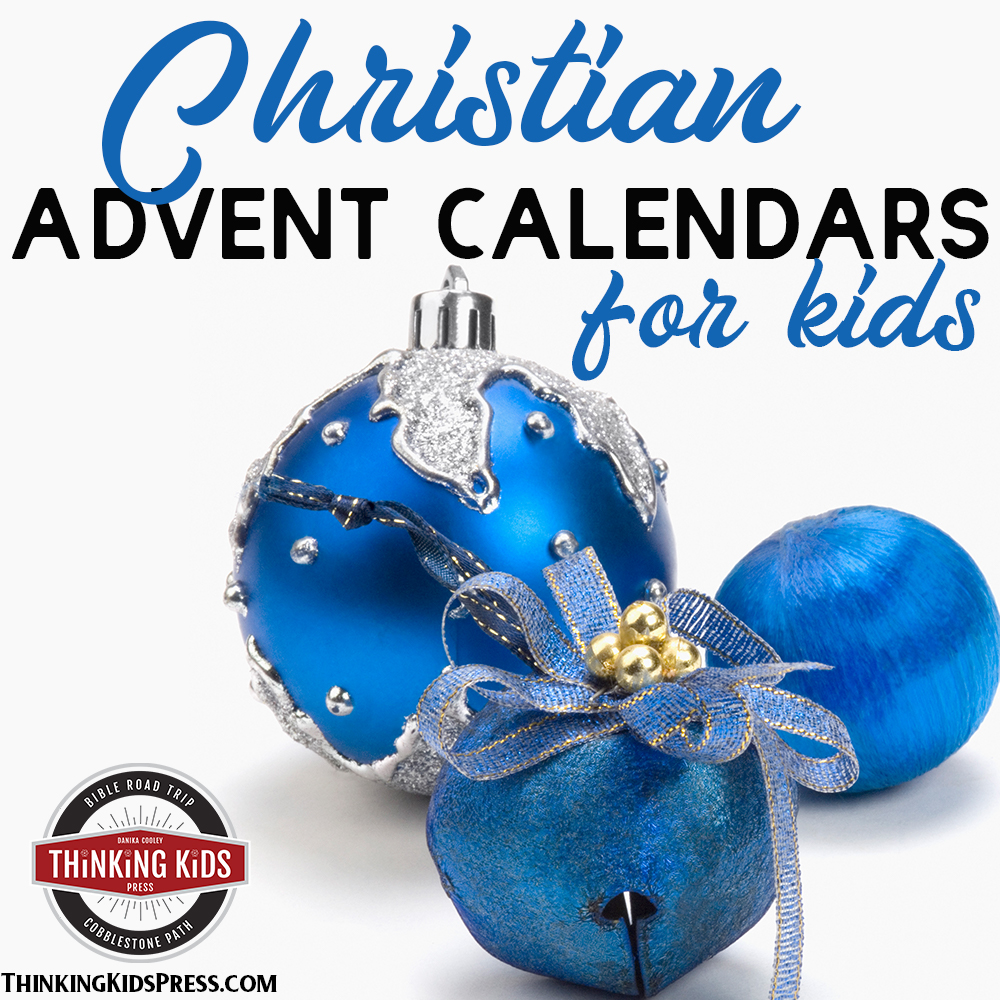 Christmas Advent Calendars for Kids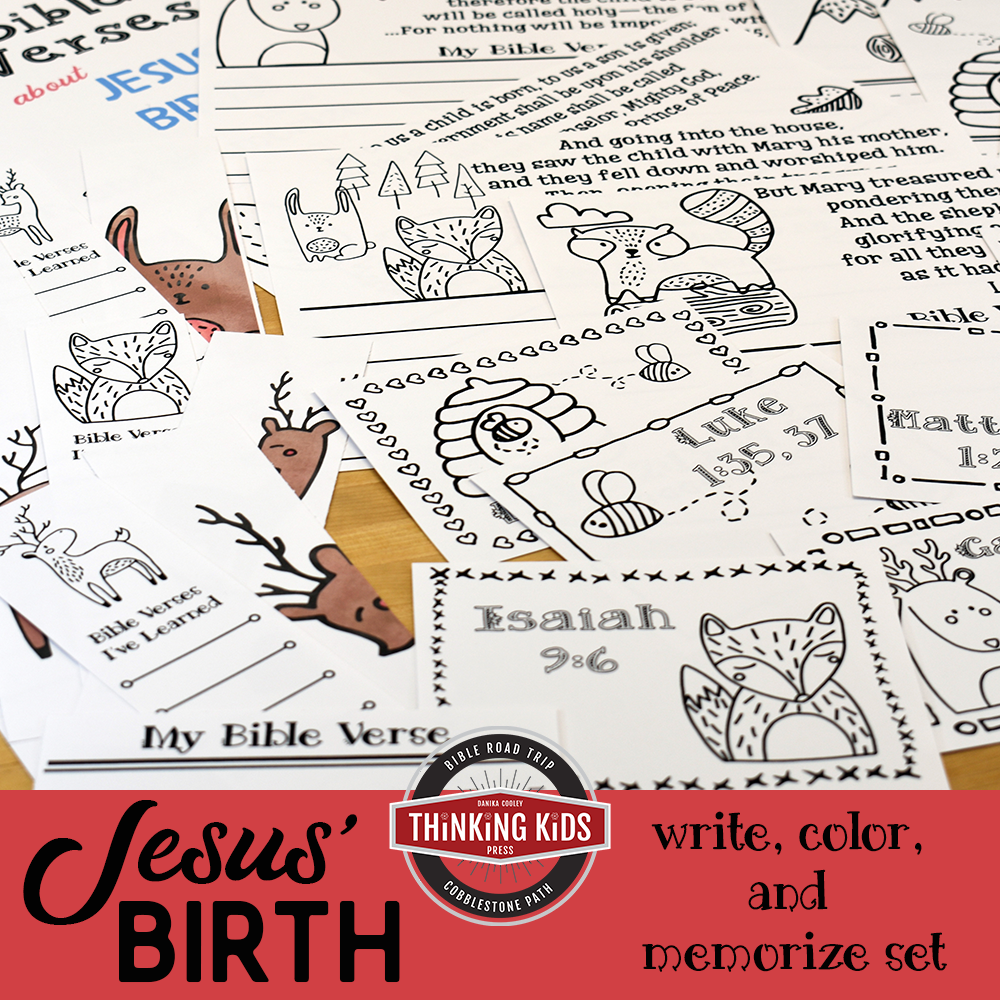 Bible Verses about Jesus' Birth | Write, Color, and Memorize Set
Christmas Activities for Kids — Point your kids to Christ with joy!
Christmas Gifts for Kids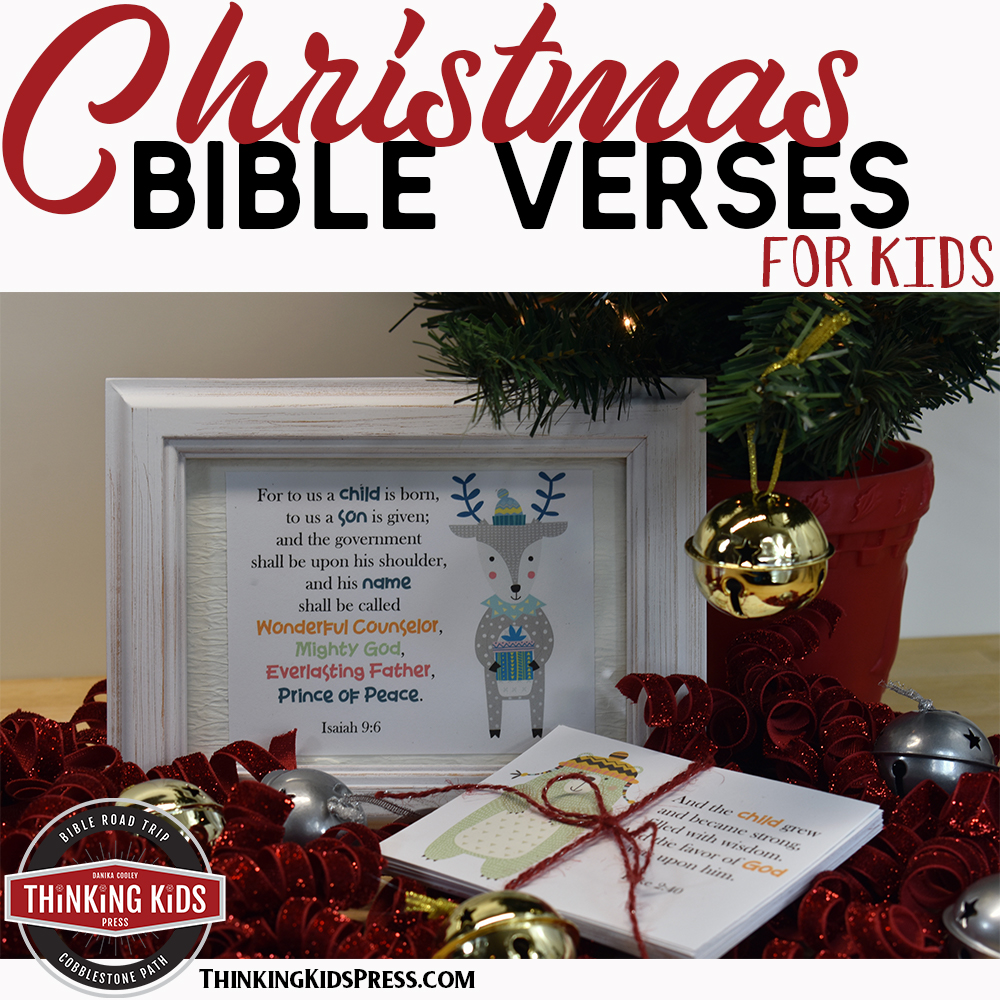 Christmas Bible Verses for Kids | A Fun Way to Learn About the REAL Christmas Story
---
Join the newsletter
Get the Family Prayer Box Project FREE!
Teach your children to pray with this fun project that includes 7 printable sets!