Make these easy Christmas Star of Bethlehem Sand Dollar ornaments to remind your kids about the Nativity. Make extra ornaments to gift!
---
I love Christmas ornaments. I especially love making Christmas ornaments with my kids every year. It's a fun tradition we value as a family, and our tree is filled with fun memories. Ornaments are also a fabulous way for kids to give gifts. When your child makes and gives an ornament, he's able to feel like he's actually giving the gift.
Since our move to a coastal town, I've been itching to make some sand dollar ornaments, and Christmas seems like the perfect time to do so! These sand dollar ornaments are quick and easy for kids to do. They focus on the Star of Bethlehem form Matthew 2:2 (also called the Christmas Star), and I've included some free printable gift tags for your kids to color. The printable gift tags also focus on Matthew 2:2 and are available in ESV or KJV.
---
See the whole series here.
---
Christmas Star of Bethlehem
Matthew 2:1-12 tells the story of the wise men (or magi) and the Christmas Star of Bethlehem. I encourage you to read the story of the wise men to your children before you begin the craft. The story is included in days 17 and 18 of the advent readings on the printable advent calendar as well.
Matthew 2:1-2 (ESV) says:
Now after Jesus was born in Bethlehem of Judea in the days of Herod the king, behold, wise men from the east came to Jerusalem, saying, "Where is he who has been born king of the Jews? For we saw his star when it rose and have come to worship him."
The star wasn't really the Christmas star, or the Star of Bethlehem. It was Jesus' star, announcing the coming of the King of the Jews so loudly that even pagan wise men from the east could hear it.
---

---
The Prophecy About the Star of Bethlehem
Numbers 24:17a,b prophecies:
I see him, but not now;
    I behold him, but not near:
a star shall come out of Jacob,
    and a scepter shall rise out of Israel…
It was the sorcerer Balaam who prophesied those words. Prince Balak of Moab, the son of the King of Moab, paid Balaam to come and curse the Israelites as they were wandering around in the wilderness after leaving Egypt. Balaam set out to do so and an angel barred his way. Though Balaam couldn't see the angel, his donkey could. Balaam beat the poor animal until it spoke to him (that would freak me out, but it didn't seem to phase Balaam). At this point the angel appeared and told Balaam he was to speak only the words God gave him over the Israelites. Balaam blessed them three times–much to the chagrin of Prince Balak! (Read the whole account in Numbers 22-24).
---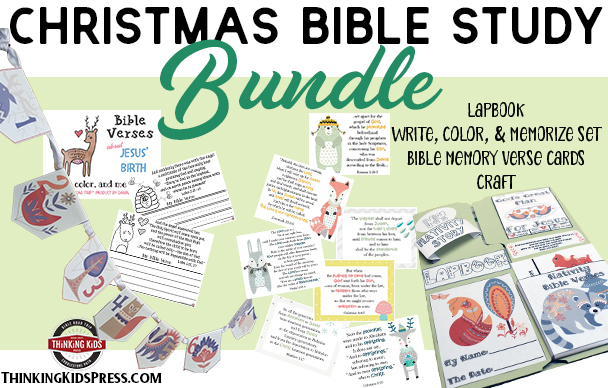 Teach your kids about Jesus with the Christmas Bible Study Bundle–and save!
---
The Wise Men and the Christmas Star
Anyway, back in Matthew 2:1-12, the wise men saw the Star of Bethlehem and set out to worship the King of the Jews. They aren't sure where he is, so they stop by King Herod's palace. I guess they figured the Roman overseer must know about the birth of the King of the Jews. Herod calls together the Jewish priests and scribes and asks them where the Messiah is going to be born. They know all about this because of writings by the prophets Micah and Ezekiel. So, they send the wise men off to Bethlehem.
The wise men follow the "Christmas Star" to Bethlehem and find Jesus with his mother Mary. They fall down and worship him. And they give him the gold, frankincense, and myrrh they brought as gifts. Because you give gifts to a king!
The wise men didn't know they were worshiping the King of the Universe, but they knew Jesus was important.
The Jewish chief priests and scribes knew the prophecies surrounding the Messiah (the Christ), and sent the wise men to see Jesus, yet they didn't care to worship him themselves. Instead, they had him crucified three years into his ministry. (Mark 14:53-65)
King Herod hated the idea of the King of the Jews so much he tried to convince the wise men to betray baby Jesus. When that failed, he murdered every boy two years and under in the entire region of Bethlehem. (Matthew 2:13-18)
The Star of Bethlehem is a reminder to us that God has made his plan for salvation and the identity of Jesus Christ clear in Scripture. There are no neutral reactions to Jesus–only worship or hatred. May we worship him truly.
---

---
Christmas Star of Bethlehem Sand Dollar Ornaments
Check out this quick video showing you how to assemble your sand dollar ornaments:
---
Christmas Star of Bethlehem Printable Gift Tags
You'll find the the download registration for the Printable Gift Tags right below this sentence! These gift tags are FREE to Thinking Kids newsletter subscribers.
I often get asked
how to print Thinking Kids resources
. Here's my very best advice. Take it and adapt it for your own good uses.
I recommend printing these gift tags on white cardstock so they'll be durable and stiff. This is my very favorite cardstock: Neenah Premium Cardstock.
You'll need to cut out the gift tags. I cut around them, leaving a small white margin. I don't suggest trying to cut on the line. This is something your kids can do!
---
Supplies Needed to Make Your Christmas Star of Bethlehem Sand Dollar Ornaments
You'll need a few supplies to make your sand dollar ornaments. You may have a few of these items already. If not, these are all fairly inexpensive and will serve you well for multiple projects.
Sand Dollars

Nylon Hair Brush Set

FolkArt Multi-Surface Paint in Yellow

Apple Barrel Acrylic Paint Black

Hot Glue Gun with 25pcs Glue Sticks

8-Inch Straight Scissor

Red Moire Christmas Ribbon with Wire – 3" X 50 Yds Shiny Red 3IN Width Ribbon w/ Wired-Edge Make Excellent Bows and Gift Wrap Presents and Gifts Holiday Winter Ribbon 50 Yards

Neenah Bright White Card Stock, 65lb

1-Hole Punch

Crayola 8 Pack Ultra-Clean Fine Line Washable Markers, Classic Colors

Black 2mm x 100 yards Rattail Satin Nylon Trim Cord Chinese Knot

Rust-Oleum Zinsser Bulls Eye 1-2-3 White Water-Based Primer 

---
Creating Your Star of Bethlehem Ornaments
---
---
1) Prime Your Sand Dollar Ornaments
Sand dollars are skeletons, and they're pourous and rather brittle. Priming them serves three purposes:
It seals them so they cannot grow fungus or mold.
It creates a surface that will hold paint rather than absorb paint.
It makes the sand dollars sturdier.
When I was studying art in college, our professors taught us that preparing the surface you're going to paint is as important as the painting!
If you're using collected sand dollars, I suggest bleaching and drying them before priming to kill any organisms that may have hitched a ride on your shells. I use just a splash of bleach in a gallon of water to avoid making the sand dollars any more brittle than they already are. If you're purchasing sand dollars, you won't need to bleach them. They've already been treated.
Paint a thin layer of water-based primer on the front of your sand dollars. Once it dries, paint a layer of primer on the back of the sand dollars and allow it to dry.
---
2) Print Your Advent Calendar & Cut Everything Out
Once you've registered for your printable gift tags via the form above, you've confirmed your email registration, and you've received the email with your printable, print your gift tags on
white cardstock
. There is one sheet of ESV tags, and one sheet of KJV tags, so choose the one you'd like and print as many copies of that page as you'd like.
Cut out the printable gift tags. This is something your kids can do!
---
3) Add Ribbon and Color to Your Printable Gift Tags
Punch a hole in the top of each gift tag where the small circle is.
Cut a piece of round ribbon that's approximately 9.5 to 10 inches long.
Fold your ribbon in half and tie a knot at the end.
Put the looped end through the hole from the backside, then pull your knotted end through the loop.
Gently pull the ribbon straight so your printable gift tag is attached to the end of the ribbon loop.
Allow your child to color the church and star on the gift tag in whatever colors she'd like.
Your printable gift tags are ready for your Christmas Star Ornaments!
---
3) Paint a Manger and a Christmas Star of Bethlehem
Your child can now paint the manger, stable, and the Christmas Star on the primed sand dollars. I chose to make the painting stylized so it would be quick and simple for your children. I gave the ornaments an Eastern Asian flair as well. While Jesus was born in the Ancient Near East, the wise men came from even further east.
Painting the stable is super quick and easy. Use a rounded brush and black acrylic craft paint to paint two legs and a roof. Mine looked a little like the symbol for Pi, which my son got a kick out of. Paint the manger in the middle of the stable. It's like a short, fat hour glass.
Use a fine brush and yellow acrylic paint to paint the star and the hay in the manger. Your kids can make their stars with a series of intersecting lines, or by making the traditional star shape. If you want the star and hay to show up brighter, you can add a little orange to the yellow.
---
4) Glue Ribbon to Your Sand Dollar Ornaments
Cut about 16 inches of a wire-edged ribbon. Continuing the eastern flair, I chose red.
Note:
This is a step for an adult.
Hot glue is hot and messy, and the ribbon is pourous, increasing the risk of burns (hence the craft stick!). Also, you must apply the glue all the way to the top of your sand dollar or it will hang wrong.
Fold your ribbon into a loop. Use a hot glue gun to make an X with hot glue on the back of your sand dollar. Carefully apply the ribbon and use a craft stick to press the ribbon onto the glue.
Once the glue has dried, attach your printable gift tags by threading your gift tag through the ribbon loop around the ribbon on the sand dollar ornament.
---
Give Your Christmas Star of Bethlehem Sand Dollar Ornaments as Gifts
Take a picture of your Star of Bethlehem ornaments and of your printable gift tags and share them on social media with the hashtag #BibleRoadTrip. You can tag me as well! I'd love to reshare it. I'm on Pinterest, Facebook, Twitter, and Instagram. You can also share it in the Bible Crafts for Kids community on Facebook.
Wrap your ornaments up and give them as gifts to family and friends! Don't forget to keep a few yourself.
I hope your family is blessed by the Advent readings for children. I hope too, that you're blessed by our new Bible Christmas Crafts for Kids series here at Thinking Kids. I have 10 amazing blogger joining us for the next 3 weeks to bring you a series of fun crafts to help your family continue to focus on the birth of Jesus.
---
Your kids can learn about the Bible, who God is and more with this fun daily devotional for kids. With 12-months of Bible verses calendar printable sheets, your family will concentrate on a monthly focus. There are six days of reading each week, each day with it's own focus within the monthly theme.
Your 12-month Bible verse calendar has themed devotions focusing on:
The Bible
Love
The Church
Resurrection
Jesus
Prayer
The Holy Spirit
The Fruit of the Spirit
Salvation
Our Father
Thanksgiving
Advent
Want a sample calendar? Grab your free Christmas Advent calendar here.
---
More Thinking Kids Posts You'll Love
Bible Christmas Crafts for Kids
Christmas Family Bible Study Bundle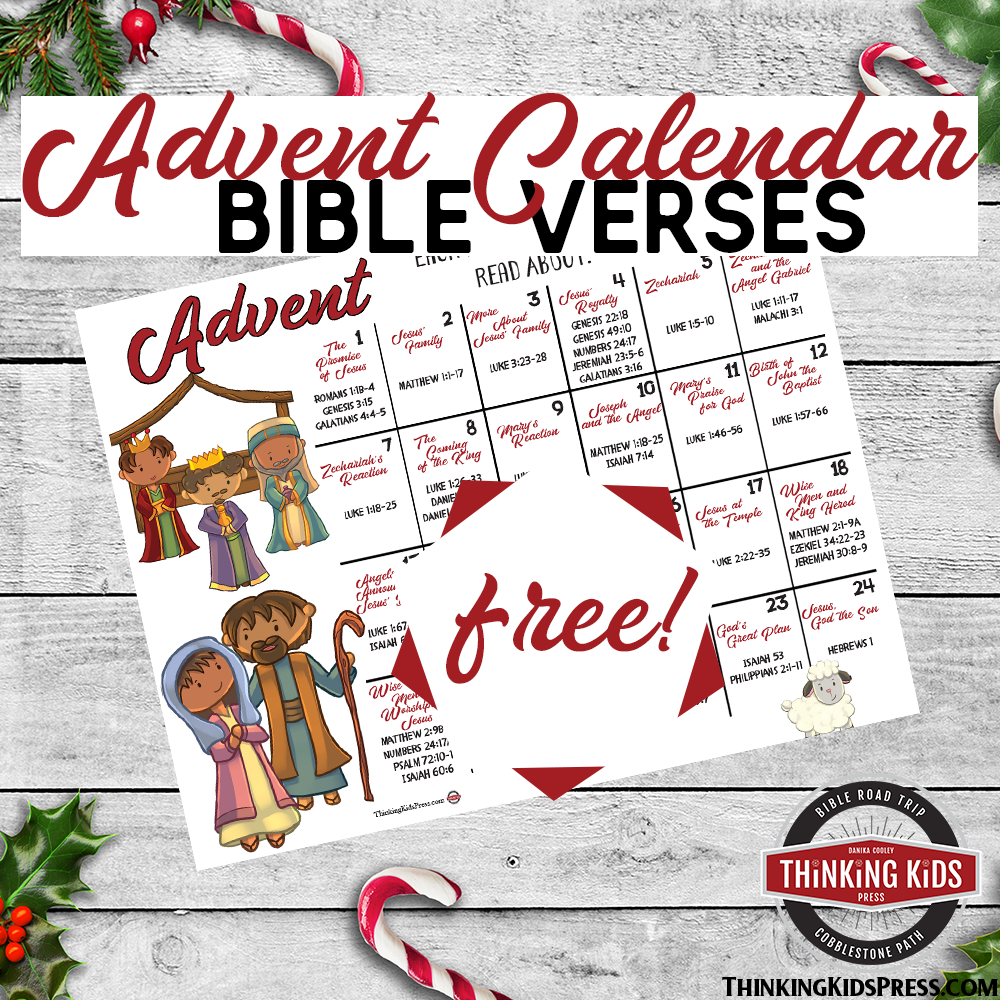 Christmas Advent Calendar with Bible Verses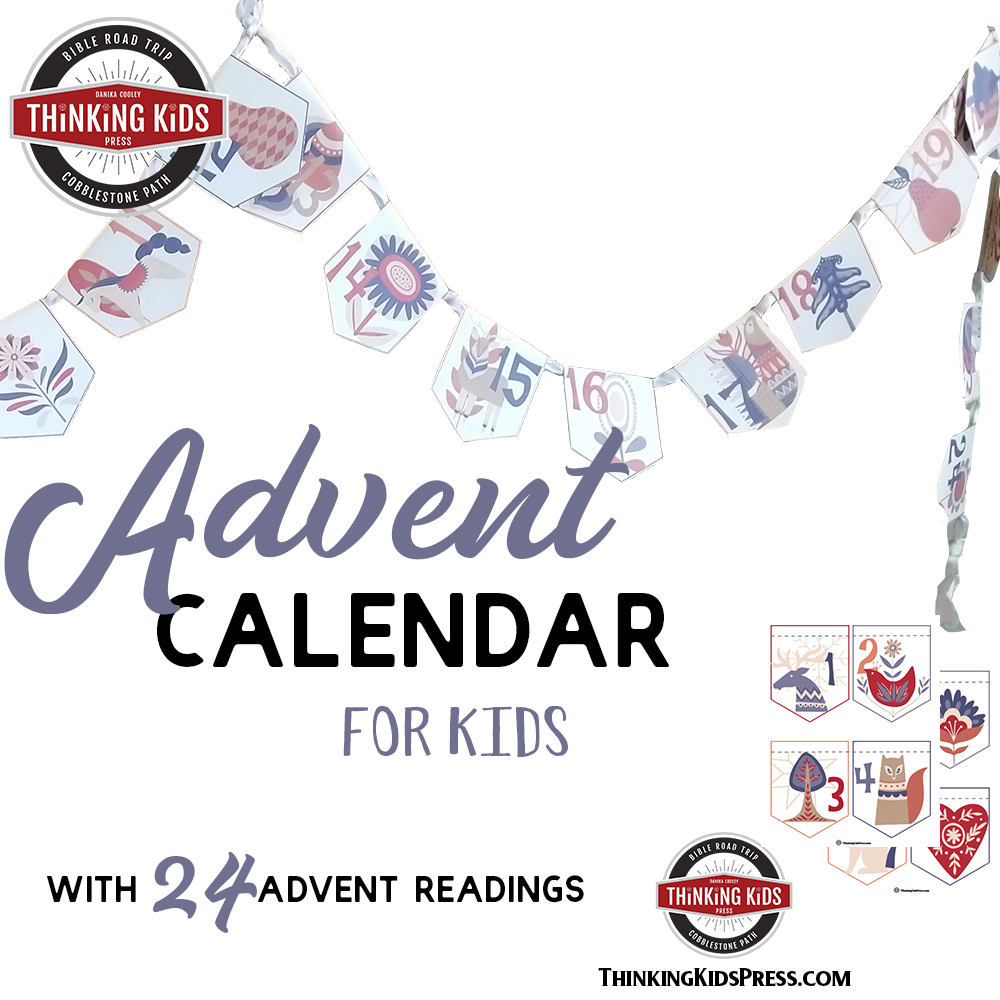 Printable Advent Calendar for Kids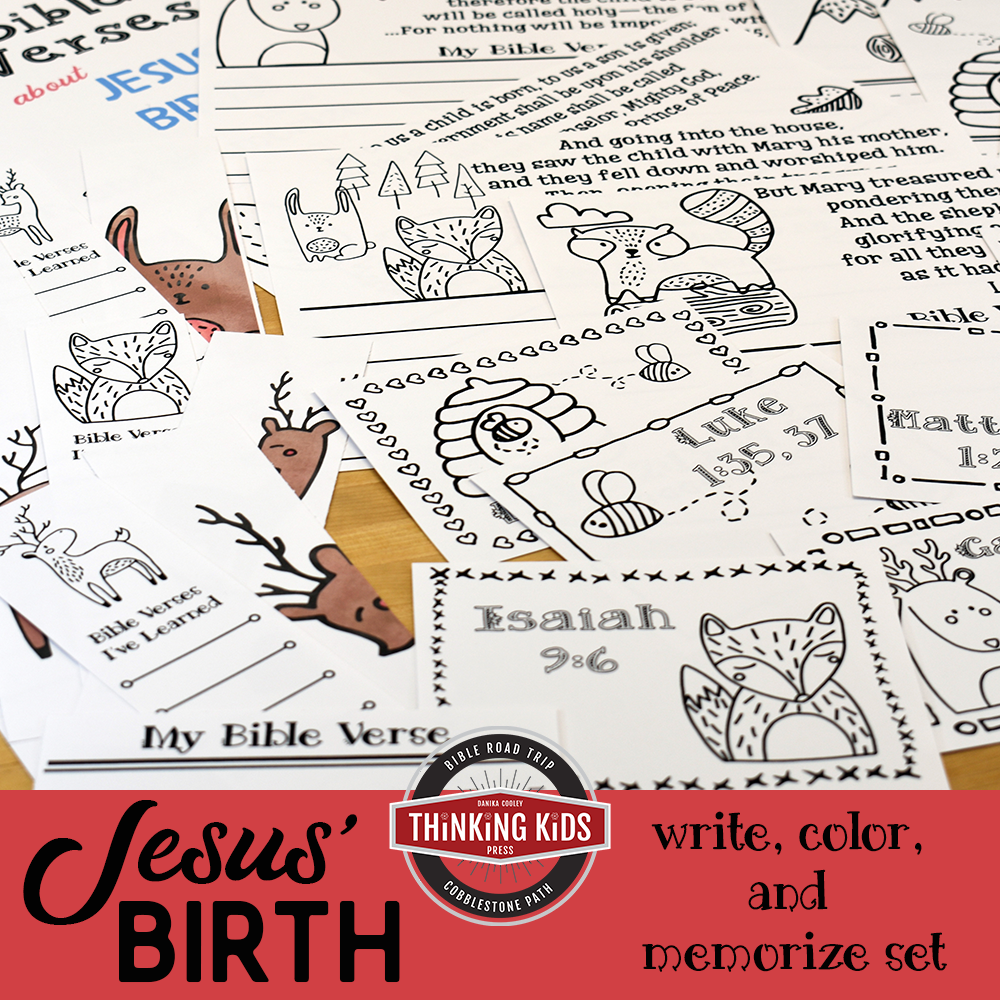 Bible Verses About Jesus' Birth | Write, Color, & Memorize Set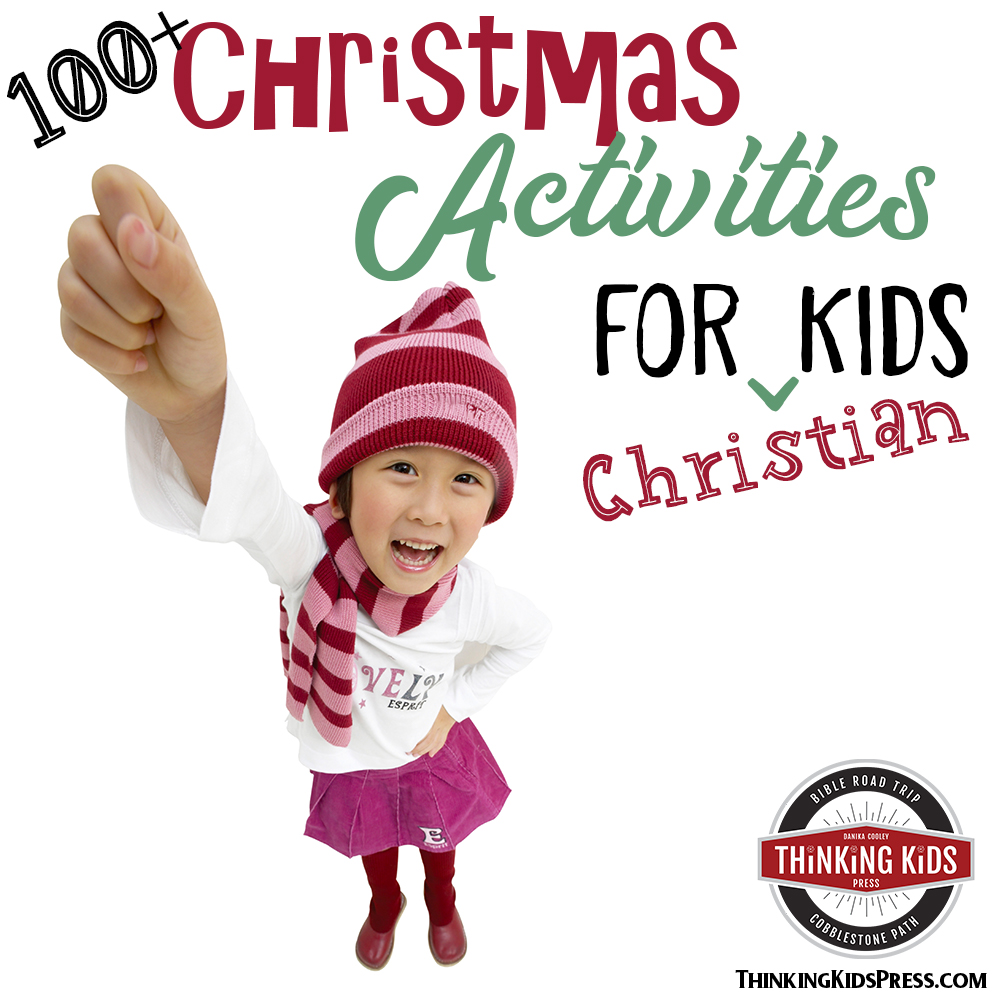 100+ Christmas Activities for Christian Kids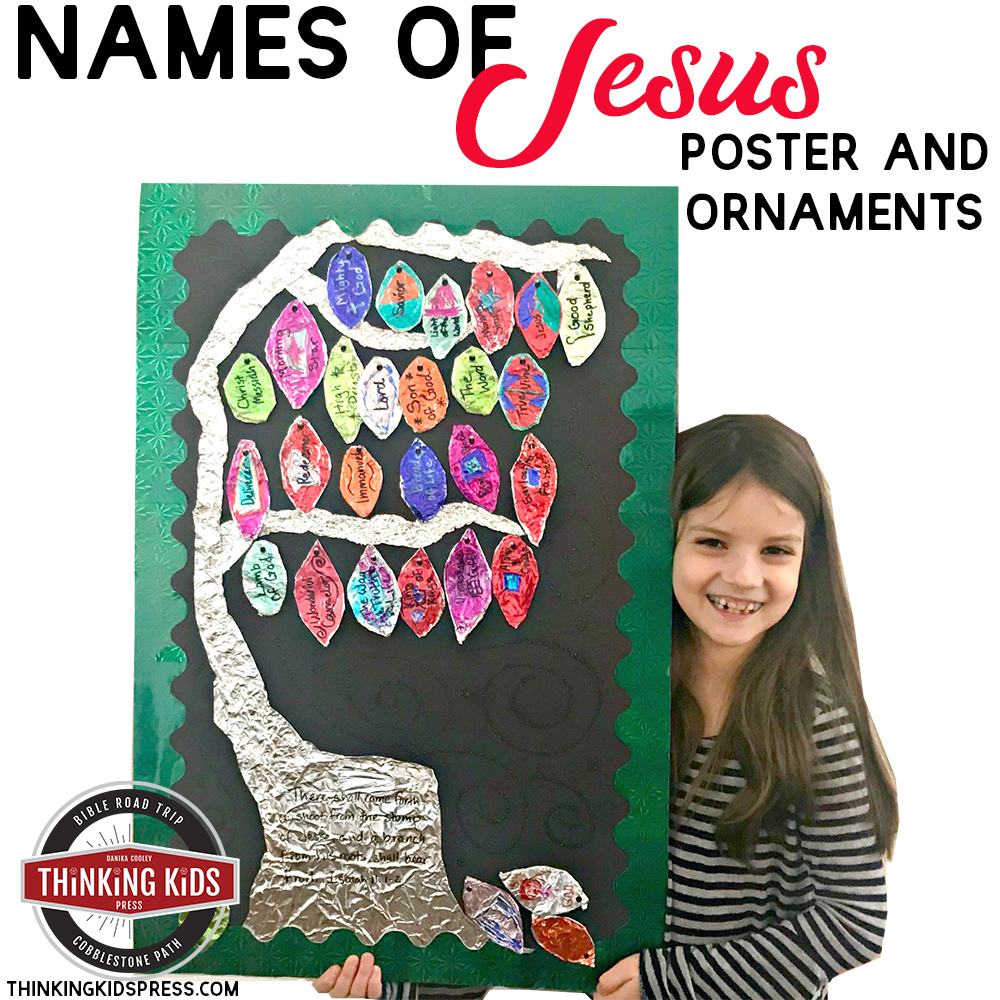 Names of Jesus Poster and Ornaments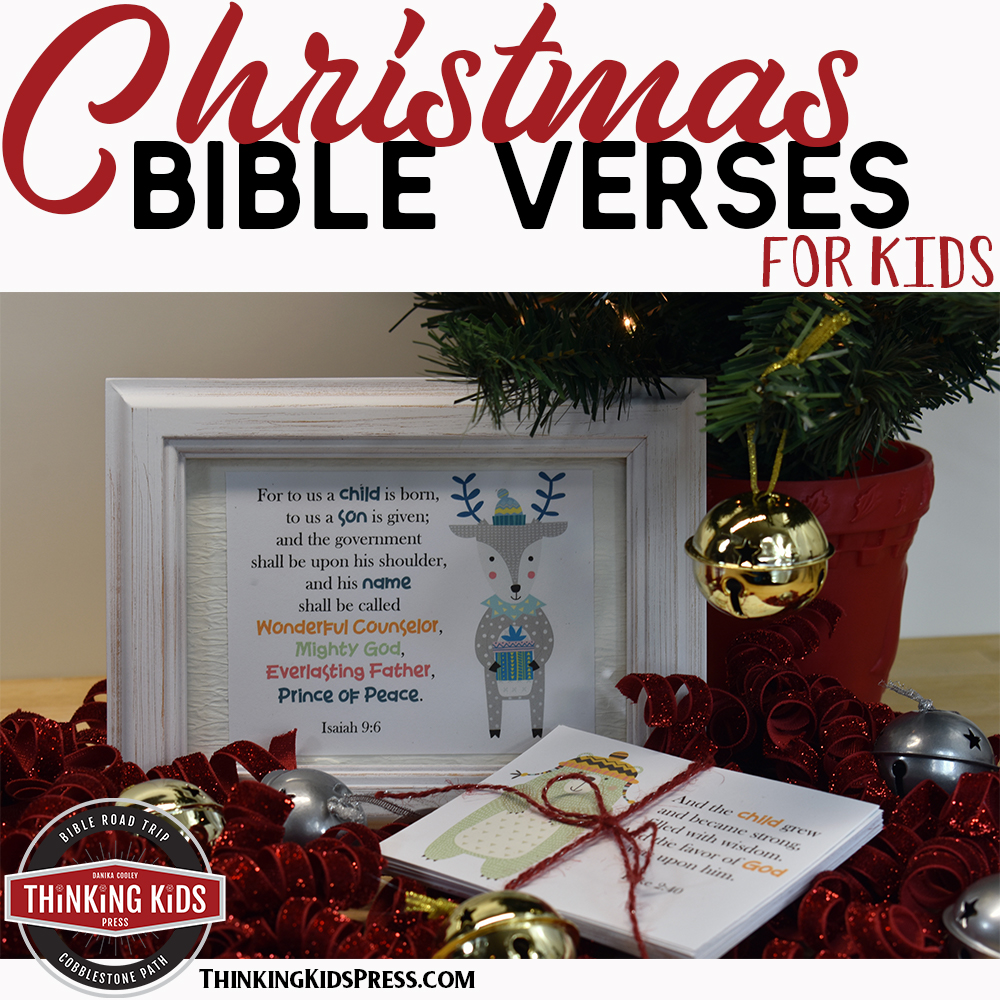 Christmas Bible Verses for Kids
Christmas Star of Bethlehem Sand Dollar Ornaments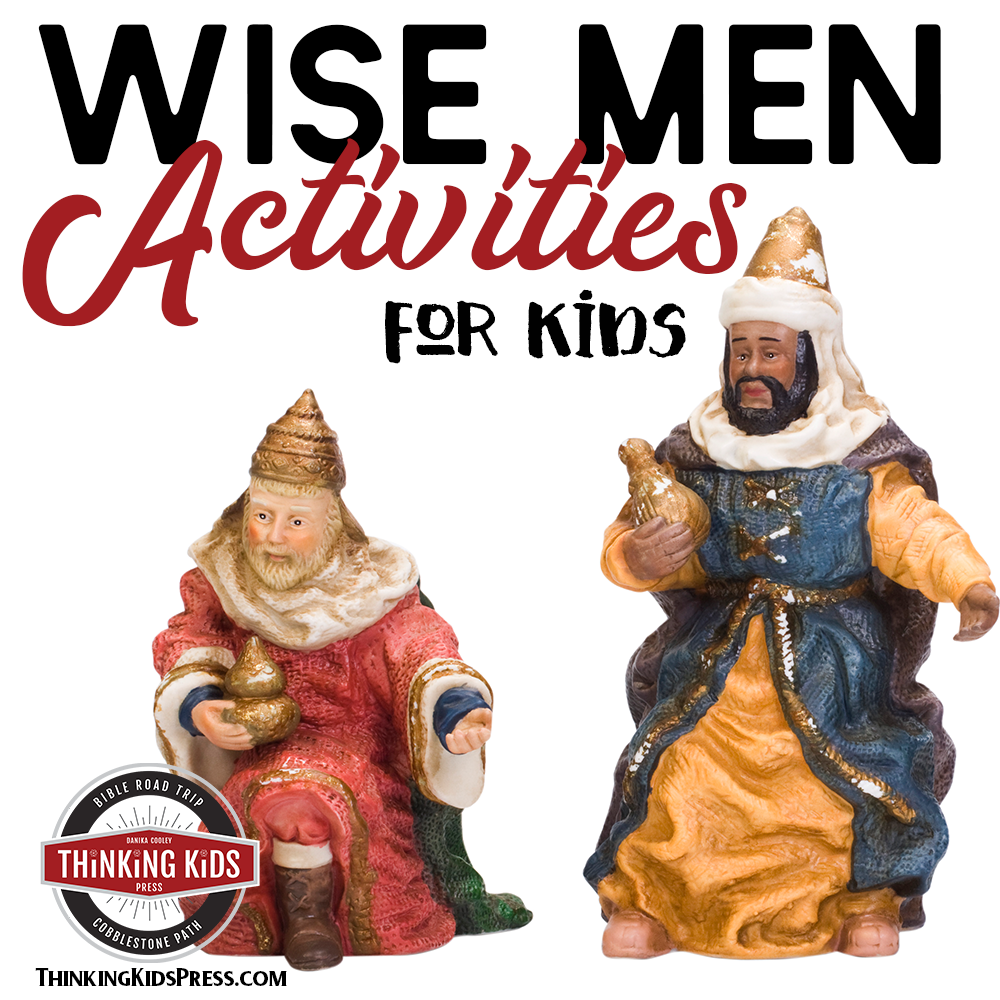 Wise Men Lessons and Activities
Shepherd Studies and Activities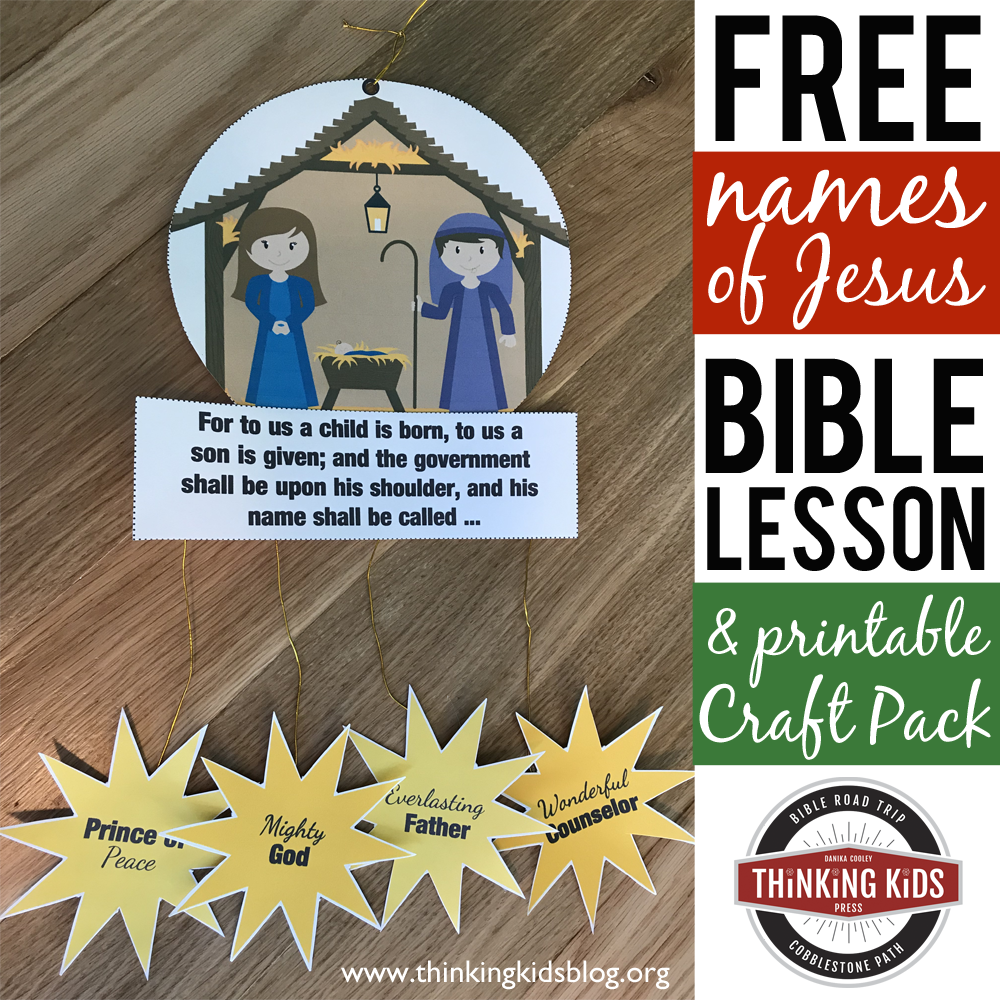 Names of Jesus Bible Lesson and Craft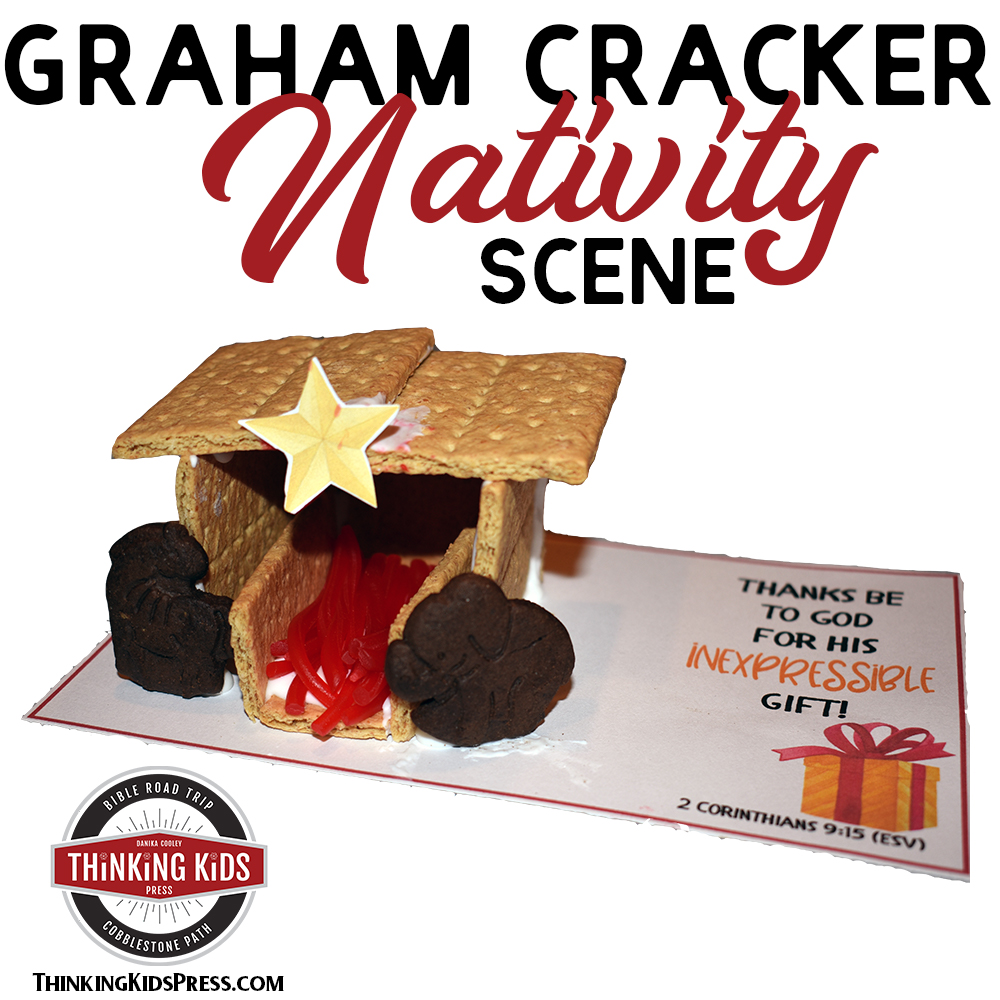 Easy Graham Cracker Nativity Scene
Christmas Stained Glass Art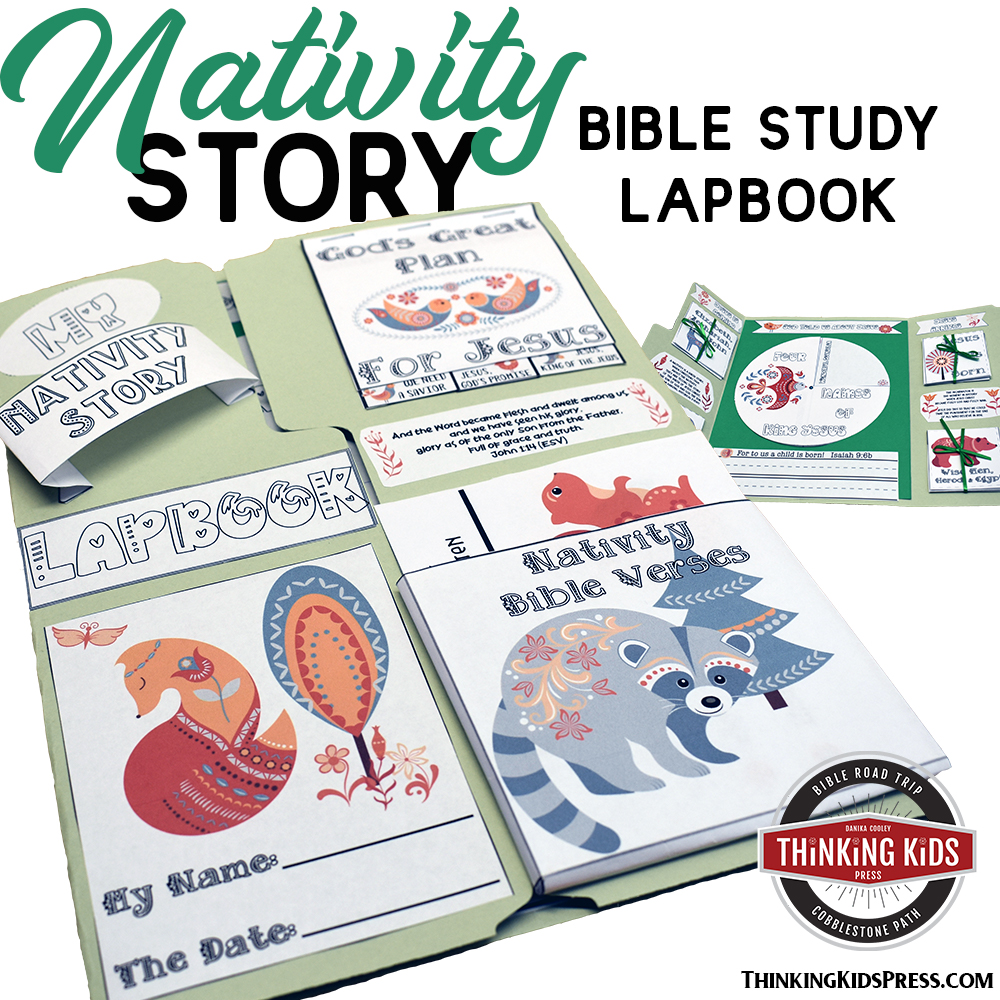 Christmas Nativity Story Lapbook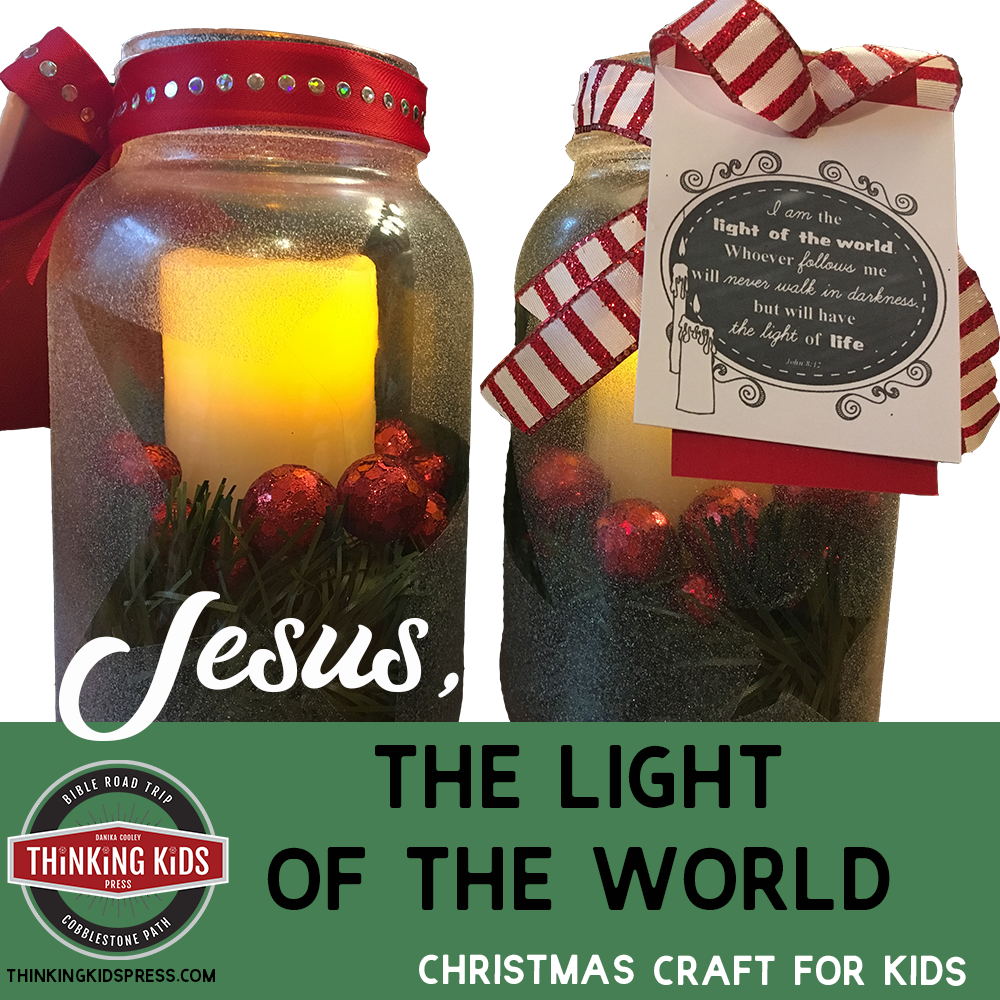 Jesus, the Light of the World Christmas Craft for Kids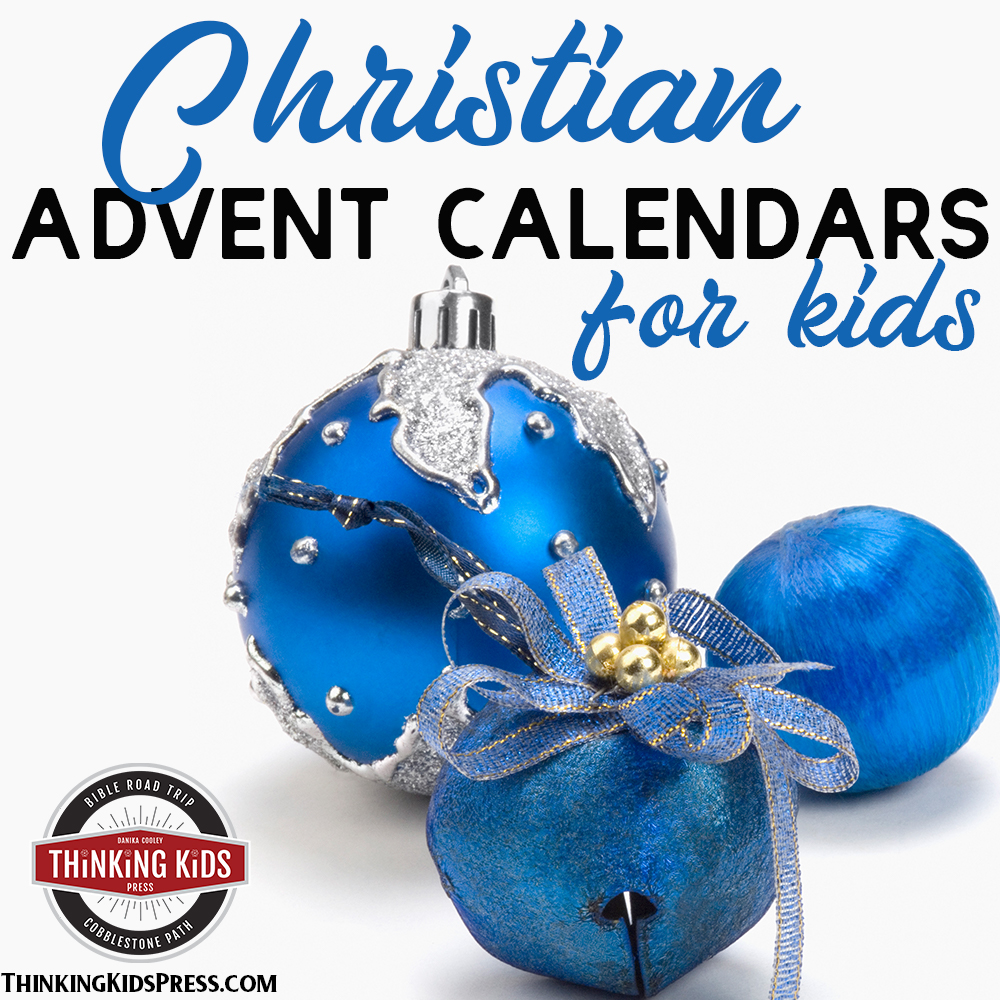 Christian Advent Calendars for Kids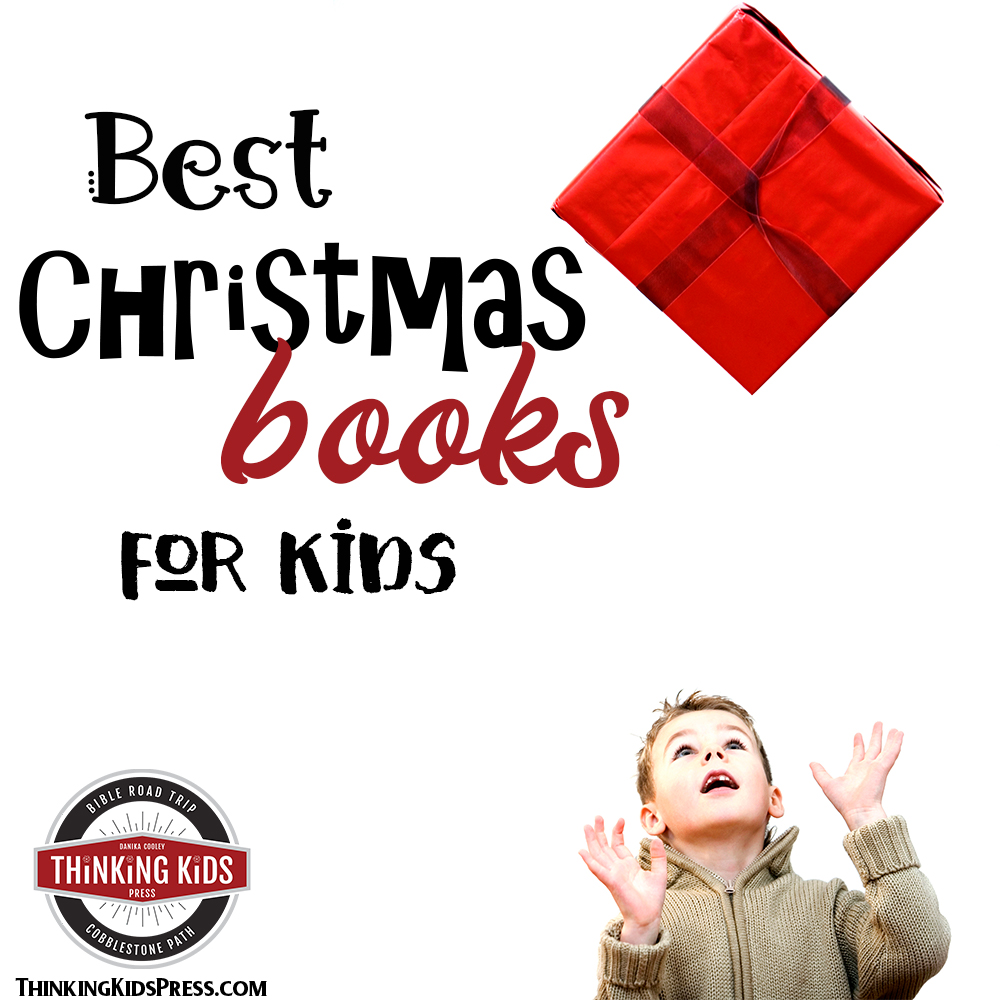 Best Christmas Books for Kids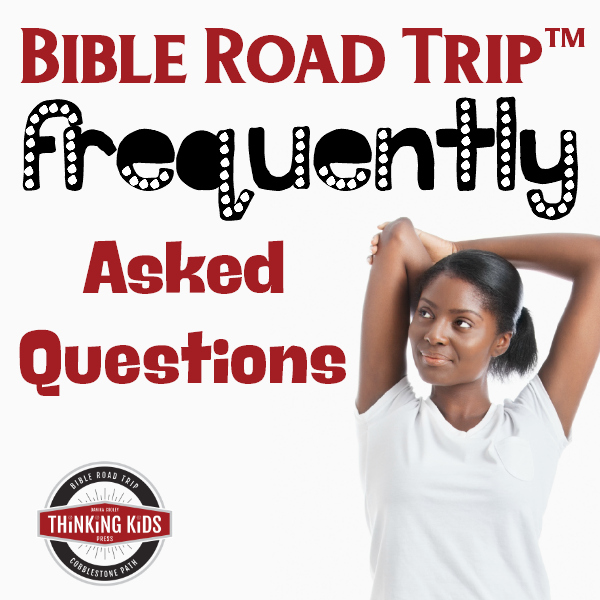 Bible Road Trip™: Frequently Asked Questions
Three Wise Men Christmas Ornaments to Make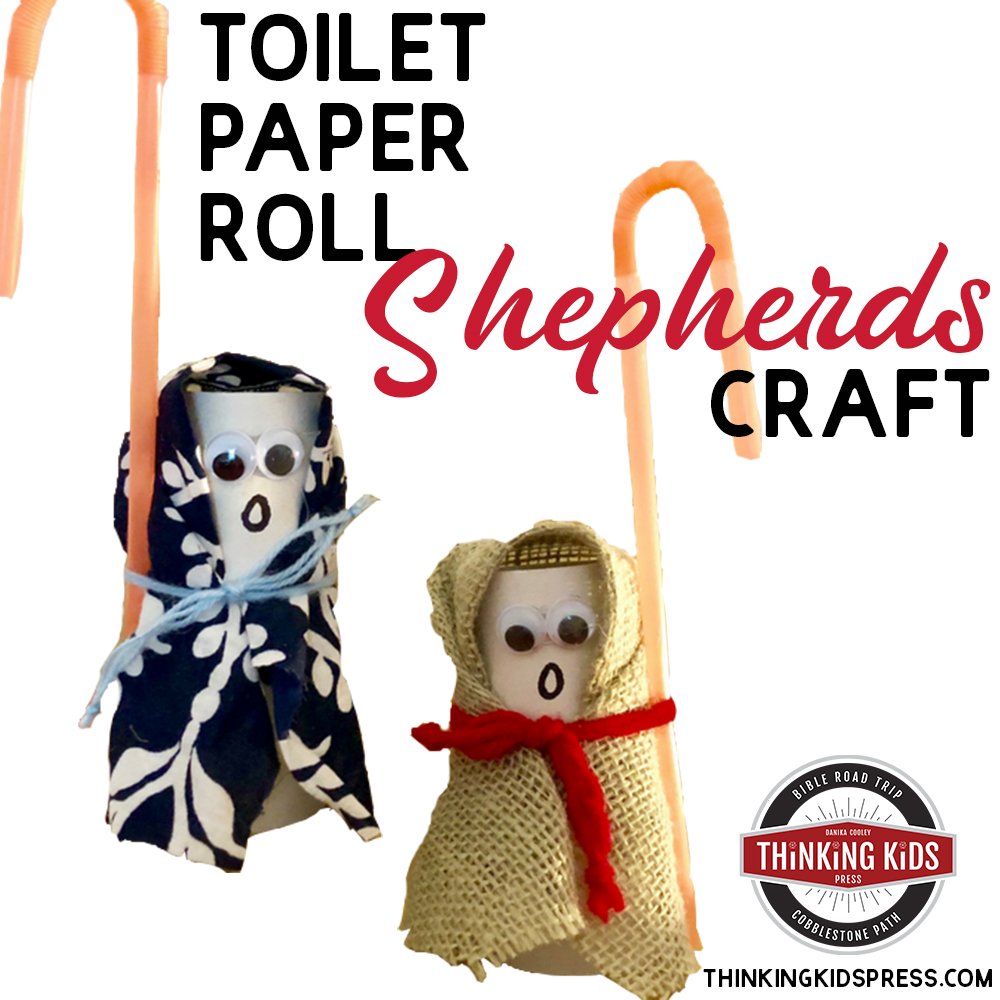 Toilet Paper Roll Shepherds Craft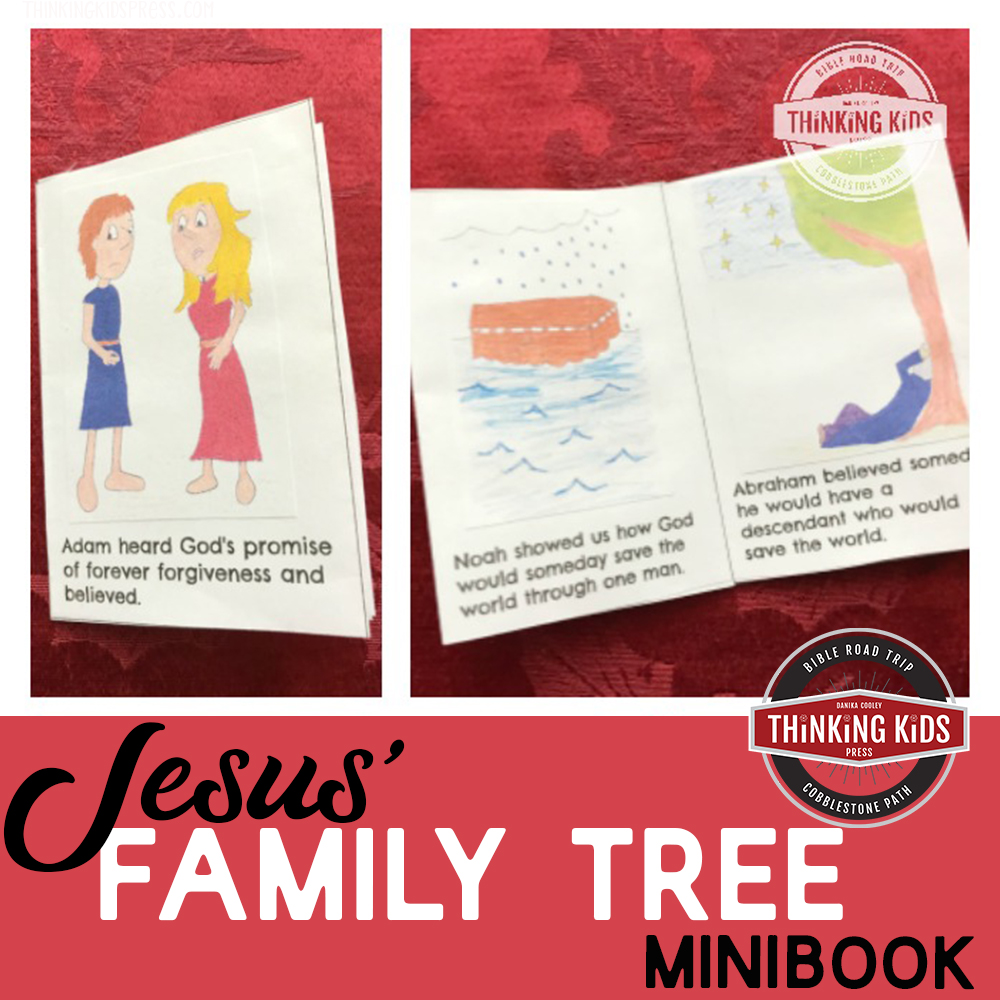 Jesus' Family Tree Minibook
Nativity Scene Craft for Kids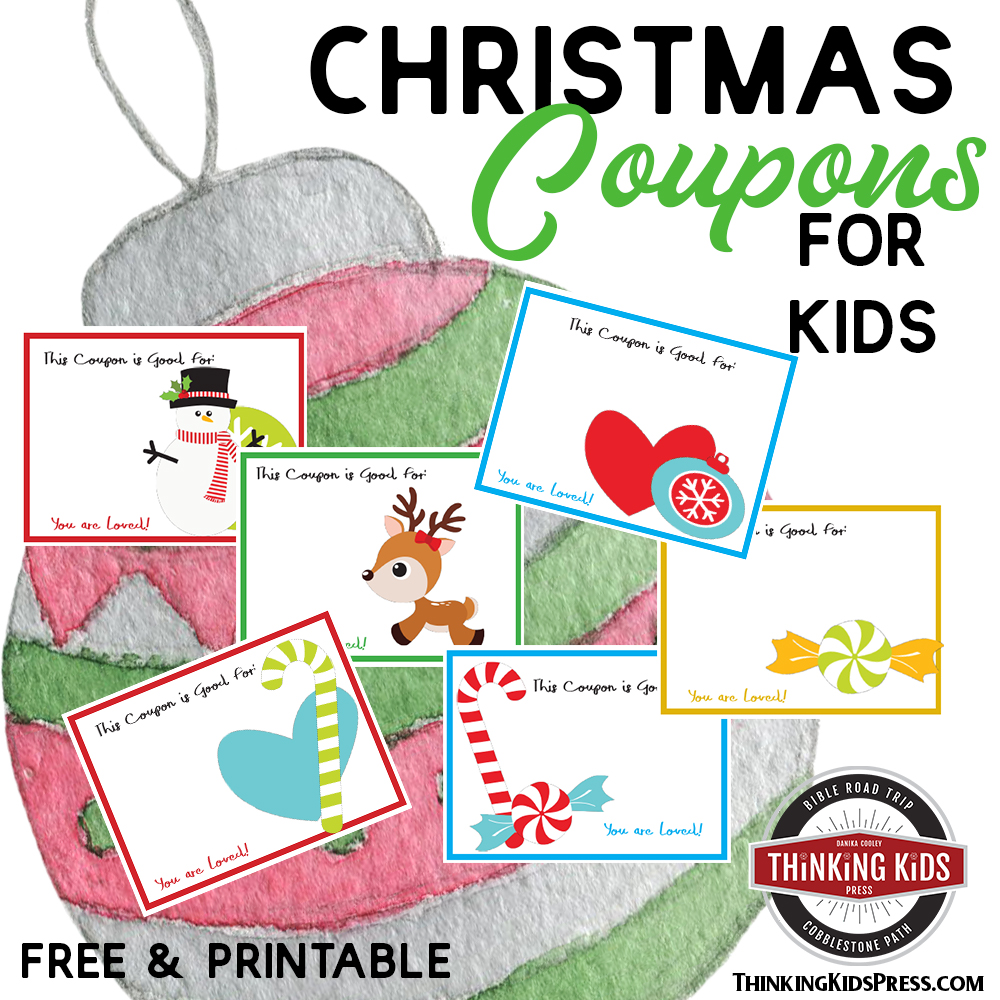 Christmas Coupons for Kids
Christmas Wreath Craft for Kids to Make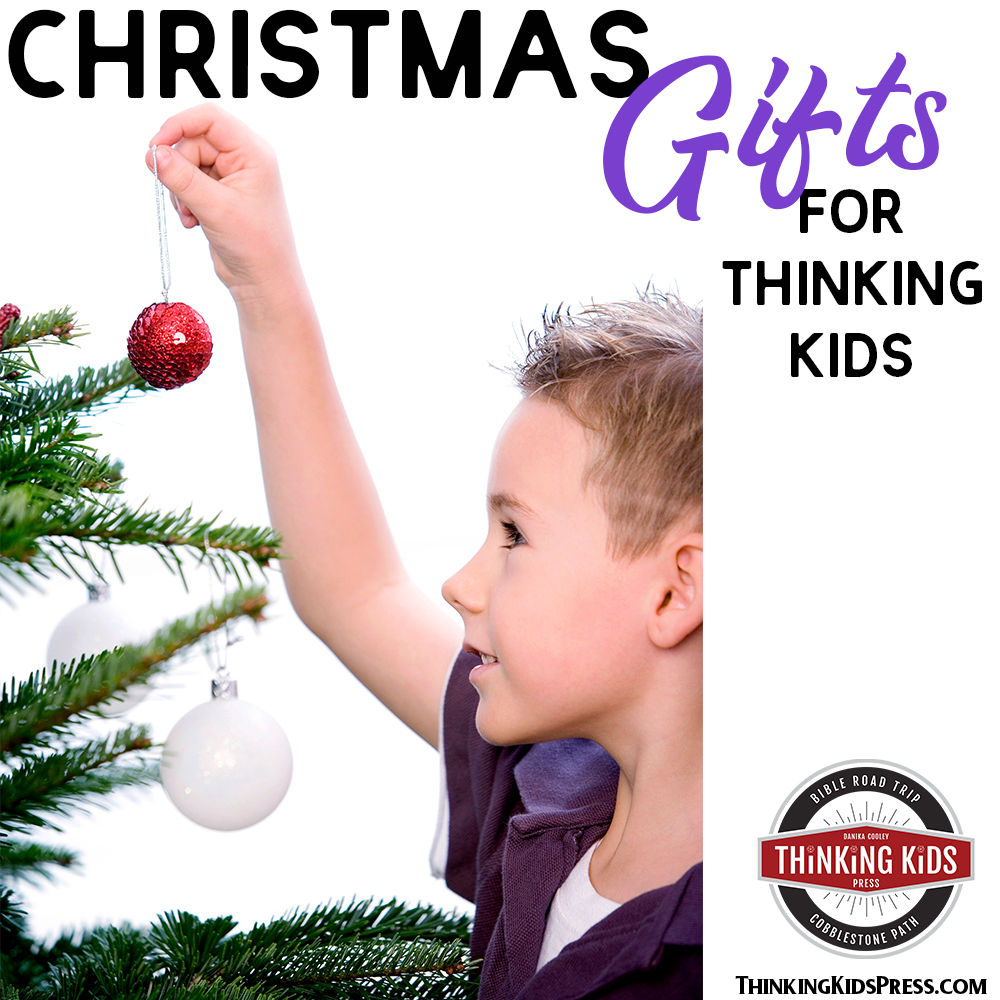 Christmas Gifts for Thinking Kids
Christmas Gifts for Grandma That Get Kids in the Kitchen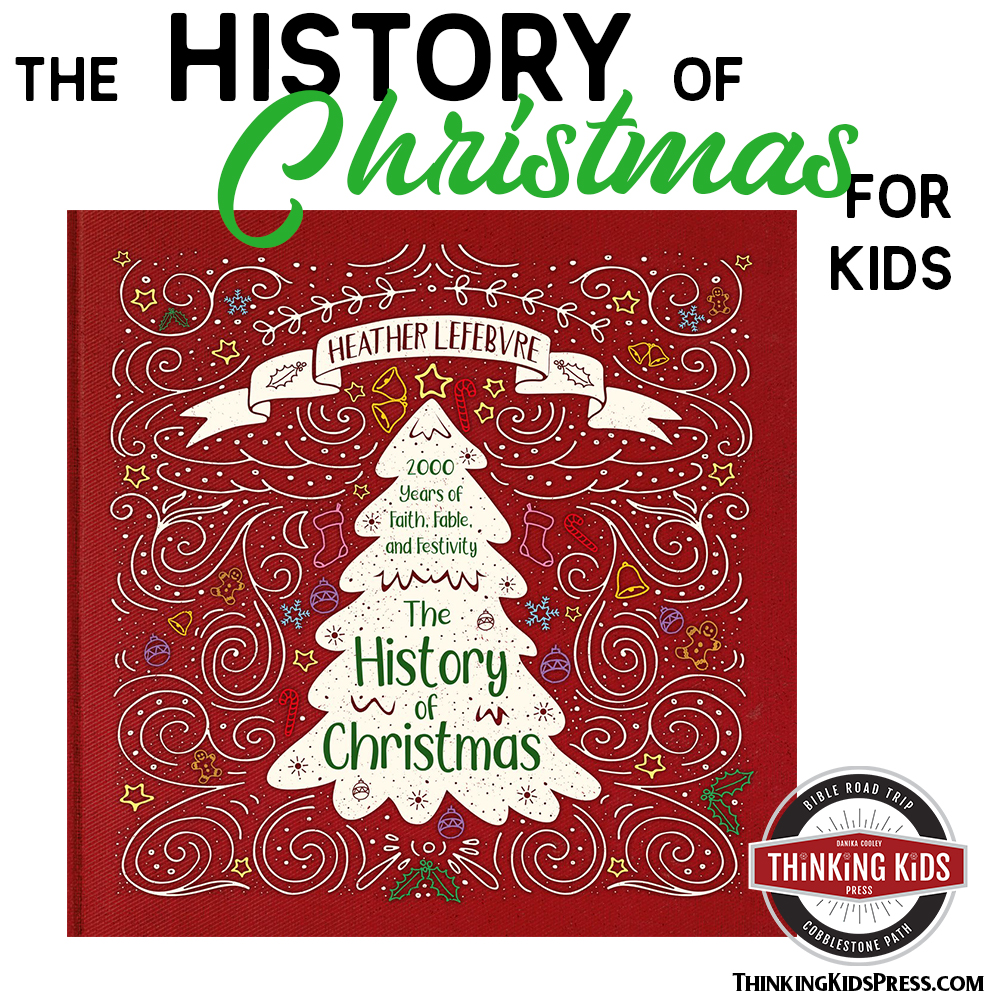 The History of Christmas for Kids
Gifts for Jesus' Birthday | A Family Christmas Tradition
Angels and Shepherds Craft Book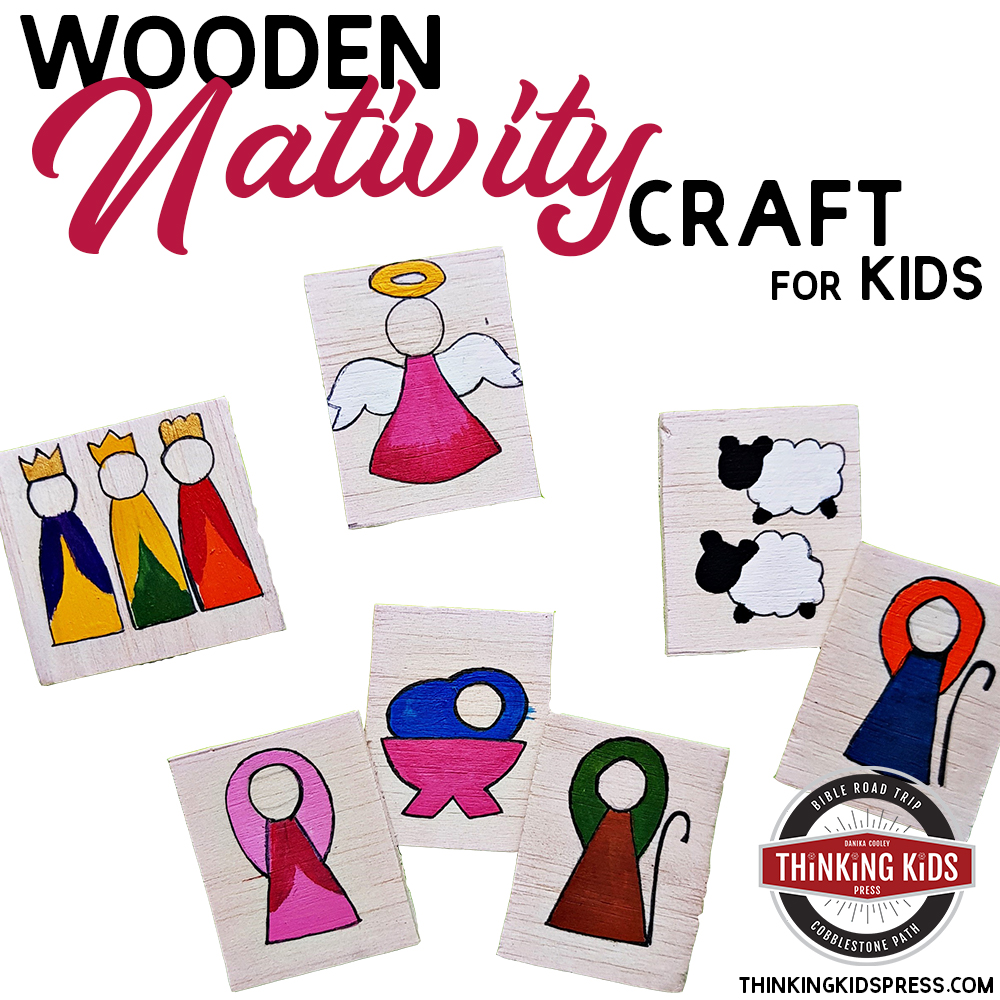 Wooden Nativity Craft for Kids Christmas Nativity Set to Love SQ
Learning Tools for Kids
---
Join the newsletter
Get the Family Prayer Box Project FREE!
Teach your children to pray with this fun project that includes 7 printable sets!