Christmas stained glass art is the perfect way for your family to celebrate the coming of Jesus. This Christmas craft for kids is fun and easy!
---
This post is a part of the Bible Christmas Crafts for Kids series.
The Christmas Stained Glass Art was created especially for you by Jennifer Duncan from A Helping Hand Homeschool. ~ Danika
---
"Look! The virgin will conceive a child! She will give birth to a son and will call him Immanuel (which means 'God is with us.')." – Isaiah 7:14
This prophecy is really kind of amazing, for many reasons. Taken alone, it foreshadows the incredible fulfillment of Genesis 3:15, which was given many centuries before.
Taken in the context of Isaiah 7, this verse shows us God's incredible faithfulness and mercy – even in the midst of our disobedience. God is faithful to us in big and small things, even when we are not.
Isaiah 7:14 is a verse that holds a lot of hope. The very first prophecy about the Messiah ever given – Genesis 3:15 – will be fulfilled, and God will be with His people.
---

---
A Little Context
Isaiah wrote and spoke to a nation that did not honor God. He lived among a people that had been set apart as the people of God, but they were not acting like it. When they felt threatened by their enemies, they tried to make military alliances instead of turning to God. They openly disobeyed God and thought it was alright because the nations surrounding them did the same thing.
But that was simply not who God called them to be.
In Isaiah 7:10, God told Ahaz, the king of Judah, to ask Him for any sign of confirmation that he chose. It could be as difficult as he wanted – "as high as heaven or as deep as the place of the dead." Ahaz refused, and Isaiah became angry with him.
Isaiah told him that since he refused to obey the Lord, God would send His own sign. He would send His Son, Immanuel, God with us.
Two chapters later, in Isaiah 9, we learn more about Immanuel.
"For a child is born to us, a son is given to us. The government will rest on his shoulders. And he will be called Wonderful, Counselor, Mighty God, Everlasting Father, Prince of Peace." (Isaiah 9:6)
This is pretty amazing! It's more than the people of Isaiah's day could really understand. It's even more than we can sometimes understand!
Just think of it: Immanuel, God with us. The One who knows us, provides for us, protects us, guides us, and gave us a way to reconcile with God. The One who knows all of our faults and weaknesses, and loves us fully anyway.
That is worth learning about, and it's worth telling others about!
---
Teach your kids about the biblical story of Christmas, God's plan for Jesus, and four names for Jesus with the Nativity Lapbook.
---
Sharing God's Word with Art
In the Middle Ages, many people couldn't read or write. Because of this, they couldn't read the Bible! Priests and pastors had to figure out ways to teach Bible stories to the people they led.
One of the ways they did this was through stained glass windows in churches and cathedrals.
The windows also served other purposes, but they were made so that they told people about Bible stories. When the people listened to the stories and looked at the stained glass pictures, they were able to more easily understand.
In the same way that the people of Isaiah's time did not really understand God's plan, and the same way many people in the Middle Ages did not know a lot about the Bible, many people today don't understand who Jesus really is. Sometimes, learning about Him through a piece of art can help them better understand.
Today, you get to design and make your own "stained glass" masterpiece to tell others about Jesus!
---
Books Make Great Christmas Gifts!
Help Your Kids Learn and Love the Bible
Who was Martin Luther? (Who What Why)
What was the Gutenberg Bible? (Who What Why)
Why did the Reformation Happen? (Who What Why)
When Lightning Struck!: The Story of Martin Luther
Wonderfully Made: God's Story of Life from Conception to Birth
---
Supplies Needed to Make Your Christmas Stained Glass Art
To start, you will need the following supplies:
1 piece of watercolor paper per student
Pencil
Watercolor paints – a basic set is fine
Paint brush
Water
Black Sharpie marker
You'll need a few supplies to make your stained glass art. You may have a few of these items already. If not, these are all fairly inexpensive and will serve you well for multiple projects.
Nylon Hair Brush Set

Watercolor Pan Set, 36 Colors

Watercolor Paper

Sharpie Permanent Marker, Fine Point, Black, Pack of 3

Write Dudes USA Gold Premium Cedar No. 2 Pre-Sharpened Pencils 12-Count (DDR56)

---
Creating Your Stained Glass Art
---
---
1) Decide what you would like to draw for your stained glass art.
It can be a fairly simple shape, like a heart, star of Bethlehem, or a cross.
If you like to draw and want to get more detailed, please do! You might want to draw a manger scene or the angels announcing Jesus' birth to the shepherds.
Whatever you decide to draw, it should tell something about who Jesus is to you. What do you want other people to know about Him?
---
2) Draw Your Stained Glass Art Scene in Pencil
After you draw your scene in pencil, draw some straight and curved lines to represent the lead lining in the stained glass window. (If you drew a more detailed scene, you don't have to do this part. The lines are already there!)
---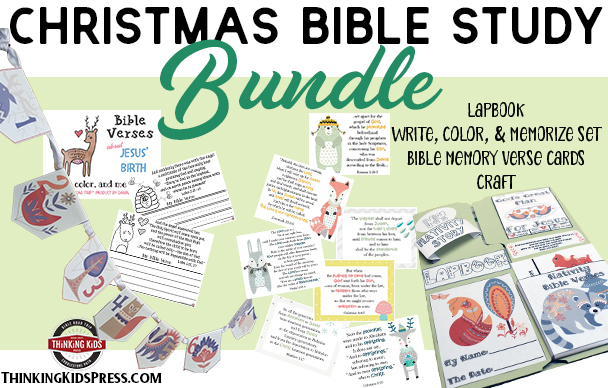 Teach your kids about Jesus with the Christmas Bible Study Bundle–and save!
---
3) Paint with Watercolors
When you are satisfied with your drawing, paint the sections. The watercolor paper will absorb the color, so use a little bit at first until you're used to it! When you're done, let your project dry.
---
4) Trace Your Stained Glass Art with a Sharpie and Paint the Background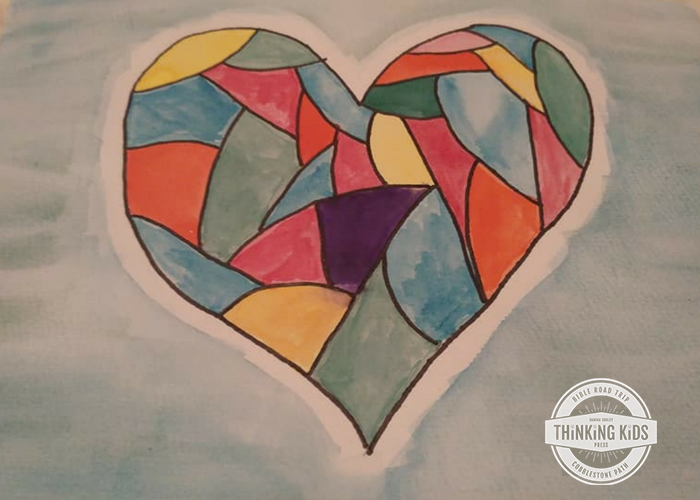 When it is dry, carefully trace over the pencil lines with a black Sharpie to simulate the lead lining in a real stained glass window. Wet the paper slightly with your paintbrush and lightly paint the background to give a matted effect.
If you would like, write Isaiah 7:14 or Isaiah 9:6 on your picture.
---
Display Your Stained Glass Art
You are ready to frame your masterpiece and display it or give it as a gift! When people ask about it, you have the perfect opportunity to explain what it means and how amazing it is that Jesus is Immanuel. He is God with us!
If you'd like, share your creations on social media with the hashtag #BibleRoadTrip. You can tag me as well! I'd love to reshare it. I'm on Pinterest, Facebook, Twitter, and Instagram.
---
Jen is the founder of A Helping Hand Homeschool, providing support, resources, activities, and consulting for homeschool families. You can follow her on Facebook, Pinterest, Twitter, and Instagram.
---
Your kids can learn about the Bible, who God is and more with this fun daily devotional for kids. With 12-months of Bible verses calendar printable sheets, your family will concentrate on a monthly focus. There are six days of reading each week, each day with it's own focus within the monthly theme.
Your 12-month Bible verse calendar has themed devotions focusing on:
The Bible
Love
The Church
Resurrection
Jesus
Prayer
The Holy Spirit
The Fruit of the Spirit
Salvation
Our Father
Thanksgiving
Advent
Want a sample calendar? Grab your free Christmas Advent calendar here.
---
Great Books about Jesus, the Reason for Christmas
30 Prophecies: One Story: How God's Word Points to Jesus
The History of Christmas: 2,000 Years of Faith, Fable and Festivity
I Spy At Christmas: Jesus is More Important than Crackers and Tinsel
The Christmas Story: The Bible Version
The Very First Christmas
The Very First Christmas
---
Help Your Kids Learn and Love the Bible
Looking for a family discipleship book that will give you a crash course in leading your kids through God's Word? I've got you covered.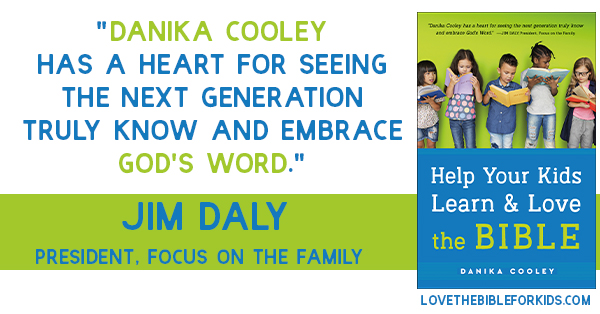 You want your kids to learn and love the Bible. 
You want to teach the Bible…
As parents, we deeply desire the best for our kids. We look for the right schools, we make them eat right and exercise, and we get them involved in extracurricular activities. We take our job as parents seriously.
But are we also putting our time and energy into
teaching them the Bible? Giving them the life-changing, soul-nourishing words of Scripture is not only doable, it's an essential part of parenting kids for Jesus. And the good news is, studying God's Word as a family doesn't have to be difficult!
2 Timothy 2:15, ESV, says:
Do your best to present yourself to God as one approved,
a worker who has no need to be ashamed, rightly handling the word of truth.
Our job, as parents who love Jesus, is to help our kids become approved workers, unashamed and rightly handling the word of truth.
The good news? Teaching the Bible isn't hard. Your family can learn the Bible together.
…and you can!
A Crash Course in Teaching the Bible to Your Kids
Danika Cooley's book, Help Your Kids Learn and Love the Bible, will give you the tools and confidence to study the Bible as a family. It will help you identify and overcome your objections and fears, give you a crash course in what the Bible is all about and how to teach it, and provide the guidance you need to set up a family Bible study habit.
You will finish this book feeling encouraged and empowered to initiate and strengthen your child's relationship with the Lord through His Word.

Help Your Kids Learn and Love the Bible will equip you with everything you need to know to teach the Bible to your kids!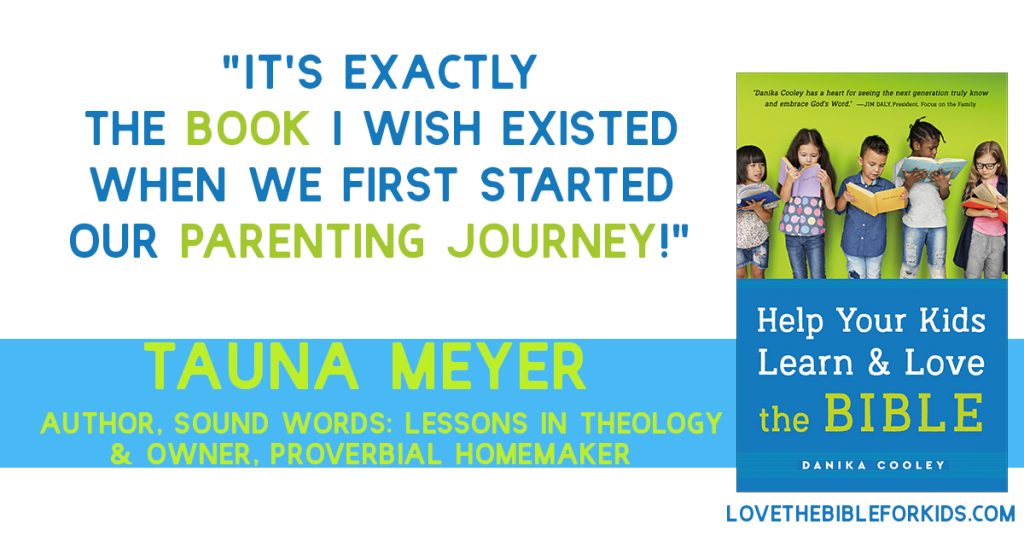 ---
More Thinking Kids Posts You'll Love!
---
Join the newsletter
Get the Family Prayer Box Project FREE!
Teach your children to pray with this fun project that includes 7 printable sets!