These fun, free printable Christmas Coupons kids will adore are a great way to stuff the stocking for pennies! Find a list of Christmas coupon ideas, too.
---
---
Christmas is such a special time of year. The Incarnation of our Lord is such a wonderful event to celebrate.
Gifts don't need to be a part of Christmas, but I want to give my children gifts. I want them to know they're loved and cherished. By Jesus–and by me.
I know our family is not alone in experiencing a special kind of financial tension in the winter time. There are plenty of seasonal careers that pay less–or nothing at all–right around the time Christmas rolls around.
The Lord is sovereign in all things, and I don't mourn His timing each year. But the realization that some years we may have nothing to wrap reminded me that there are other families that might be in the same situation. Even if you're at the polar end of the spectrum this Christmas, I have something for you that might just be the icing on the cake (or the topper for the stocking).
---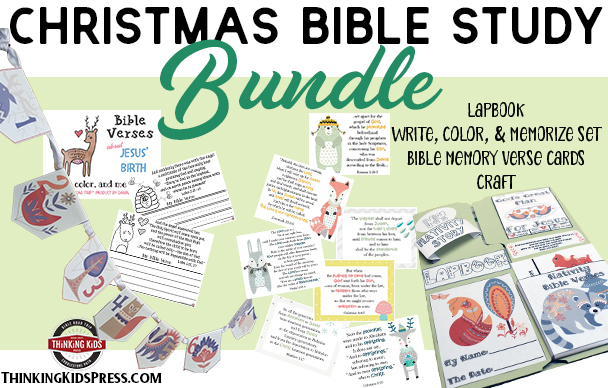 Teach your kids about Jesus with the Christmas Bible Study Bundle–and save!
---
Christmas Coupons for Kids
I've made my children packs of coupons for Valentine's Day before, and they have LOVED them. For a child (even for a teen), there's nothing like being able to choose to redeem a coupon for the promise of time or gifts from a parent. I decided I'd make my boys a special pack of Christmas coupons, and that I'd share them with you as well. All you need is a printer, a pen, and paper or cardstock.
These free, printable Christmas Coupons make great:
Christmas gifts for your kids ~ Just fill out the stack and wrap them.
Stocking Stuffers
Gifts for nieces and nephews
Gifts for kids in the neighborhood
The images used are pretty traditional for Christmas–candy, snowmen, reindeer, polar bears, ornaments, and snowflakes–and they're in bright, cheerful colors.
To get your free coupons, just register for our email list below, and we'll send the PDF right over to you!
---

---
Printable Christmas Coupons for Kids
These free, printable Christmas Coupons have a cover for the top of the Christmas coupon book:
There are 15 coupons to follow the cover, each with a different design. Of course, if you want more coupons you simply need to print more!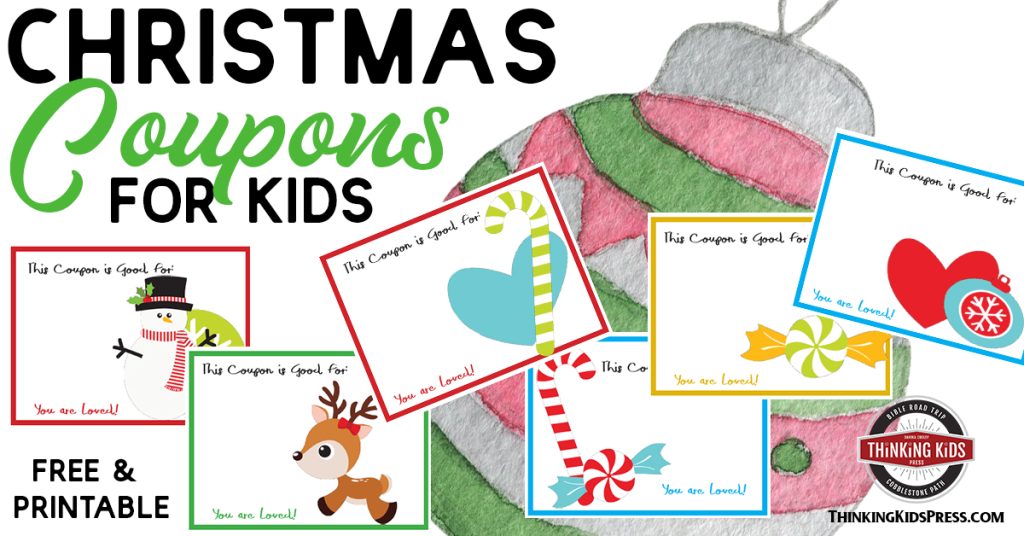 ---
Make Your Own Christmas Coupons: Christmas Coupon Ideas
For the Christmas coupons, be specific! Tell your kids what you're willing to do, along with limitations if applicable (ie. A $5 book, A trip to the zoo in May). Kids love quality time, physical touch, small gifts, and little acts of service. It's hard to make a coupon for words of affirmation, but if you can think of a way to include that, go for it! I'll list some ideas to get you started.
Make cookies together
A day off school
One trip to the zoo
Your choice of read-aloud
One book–and a trip to the bookstore
Cuddle time with mom
Fishing with dad
A hike
A bike ride
A day trip in the car
A movie, hot chocolate, and popcorn
Your choice of dinner at home
Your choice of restaurant
A science experiment–you pick
A camping trip
Ice skating with a friend
An afternoon playdate
---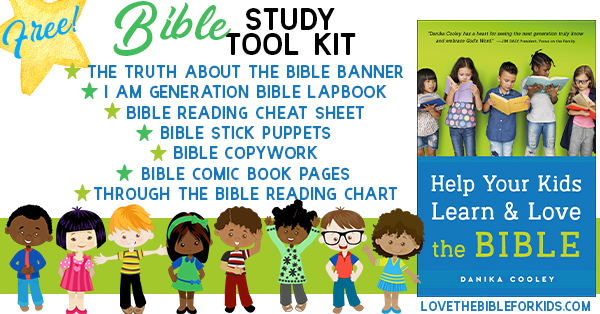 Grab your FREE Bible Study Tool Kit–over 130 pages of Bible resources for your family!
---
How to Print Christmas Coupons for Kids
I often get asked how to print Thinking Kids resources. Here's my very best advice. Take it and adapt it for your own good uses.
Sometimes readers are concerned about using colored ink. If this is the case for you, there should be a setting on your printer that allows you to print in black and white. Printing in grayscale will still use some color, but it will come out prettier than black and white.
Print these cards single sided on the "best" setting.
I recommend printing on white cardstock so the cards will be more durable. This is my very favorite cardstock: Neenah Premium Cardstock.
Tie the whole set together with some Christmas ribbon and you're good to go!
---
Your kids can learn about the Bible, who God is and more with this fun daily devotional for kids. With 12-months of Bible verses calendar printable sheets, your family will concentrate on a monthly focus. There are six days of reading each week, each day with it's own focus within the monthly theme.
Your 12-month Bible verse calendar has themed devotions focusing on:
The Bible
Love
The Church
Resurrection
Jesus
Prayer
The Holy Spirit
The Fruit of the Spirit
Salvation
Our Father
Thanksgiving
Advent
Want a sample calendar? Grab your free Christmas Advent calendar here.
---
More Thinking Kids Posts You'll Love
Bible Christmas Crafts for Kids
Christmas Family Bible Study Bundle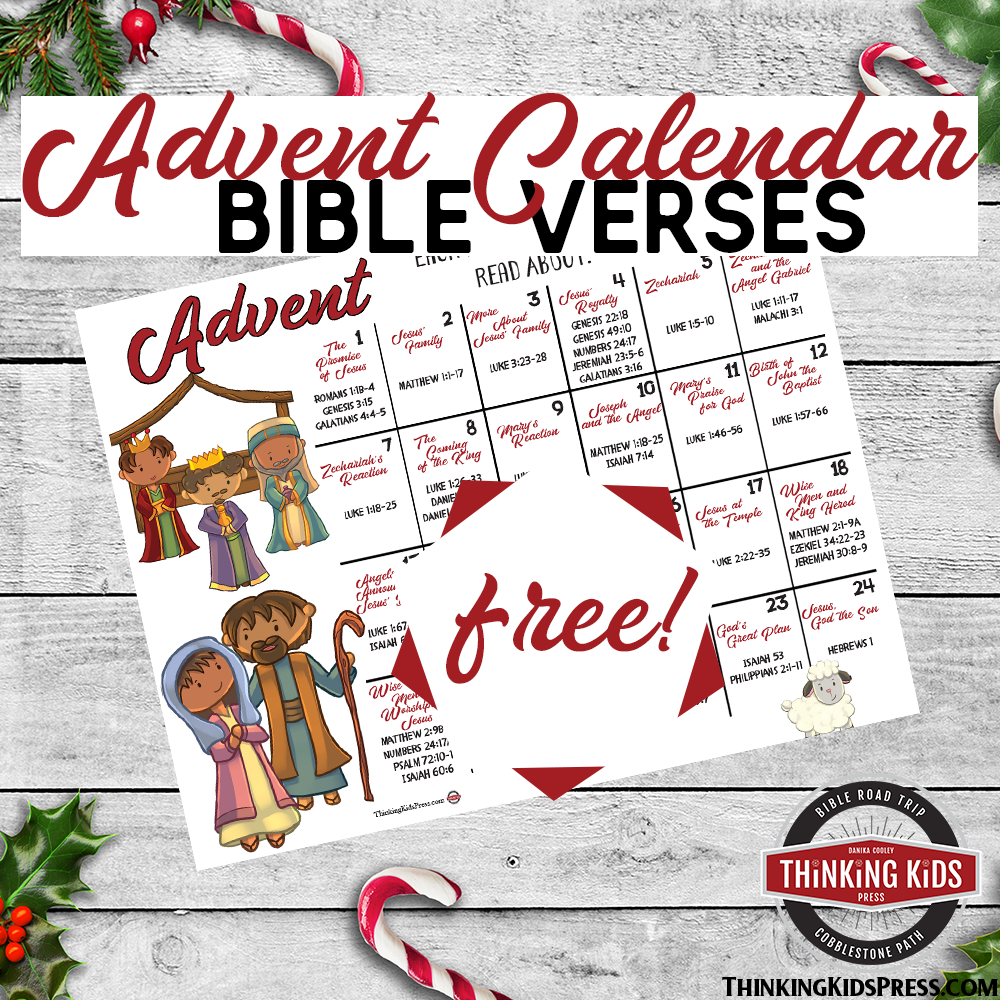 Christmas Advent Calendar with Bible Verses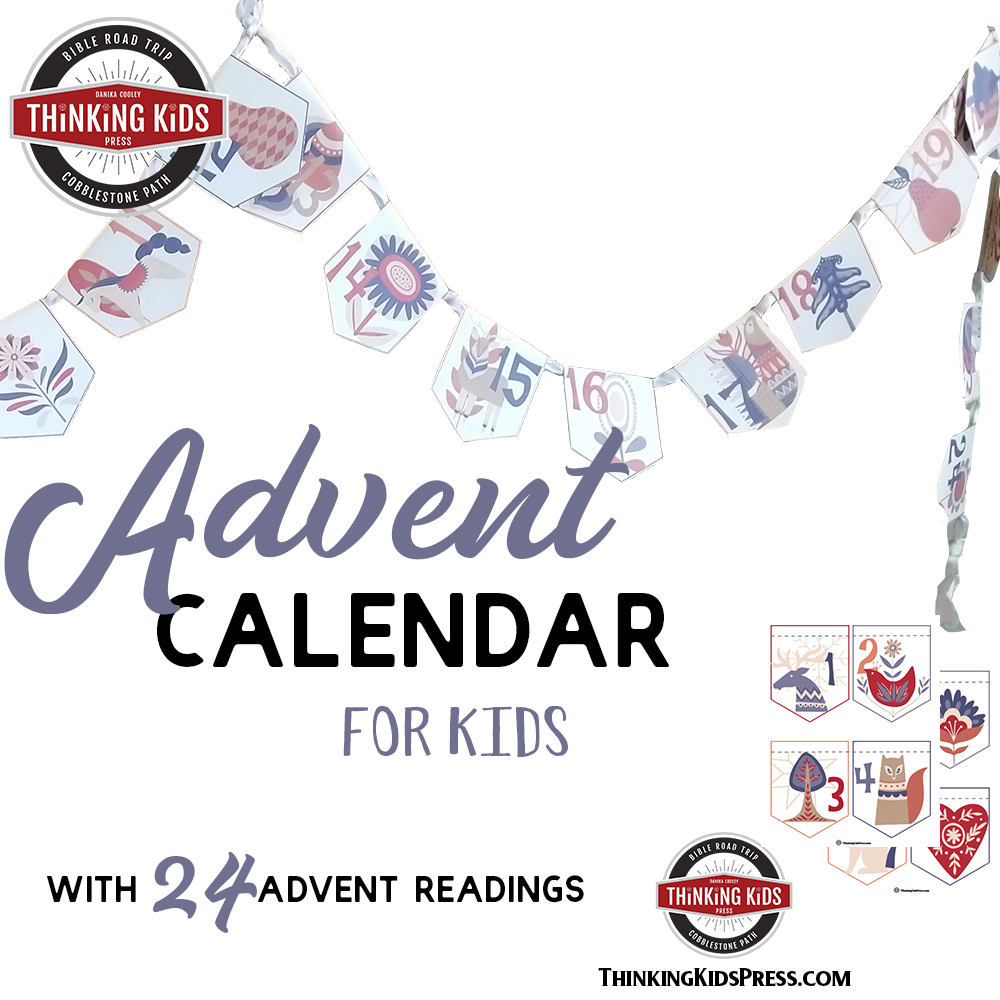 Printable Advent Calendar for Kids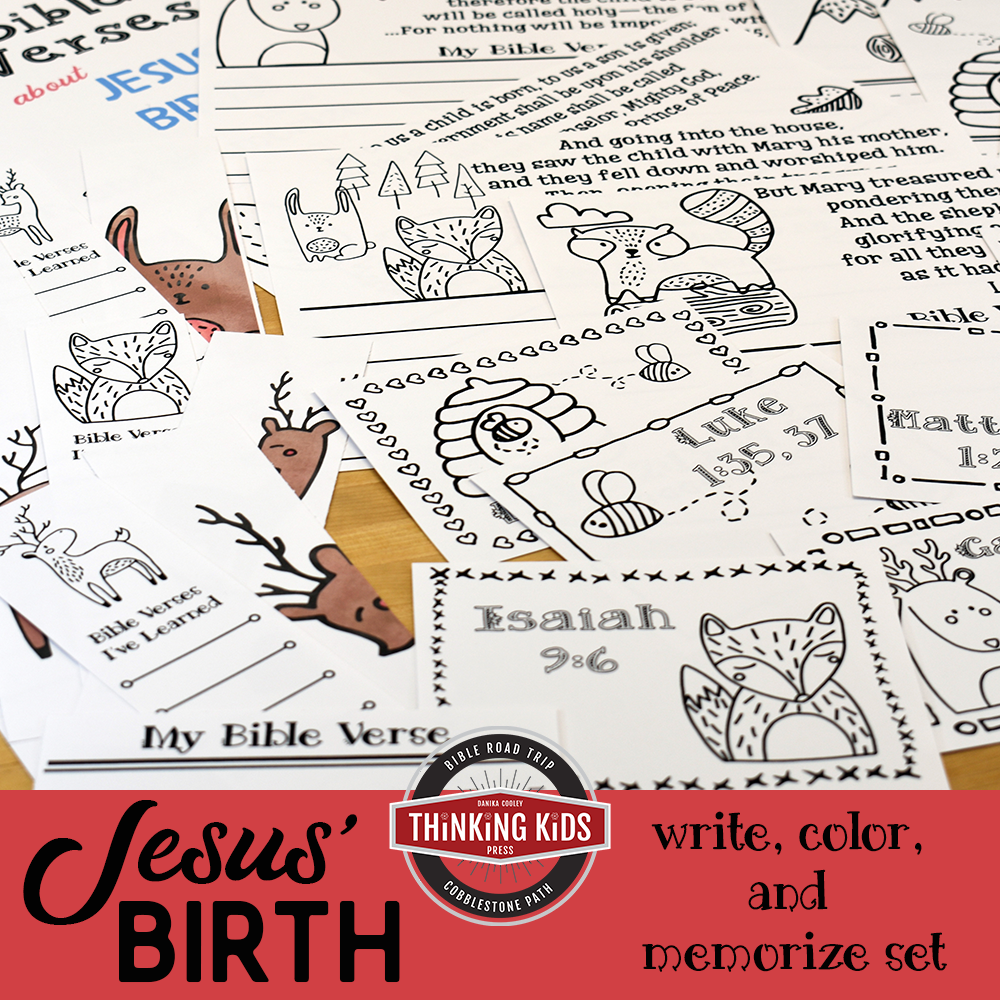 Bible Verses About Jesus' Birth | Write, Color, & Memorize Set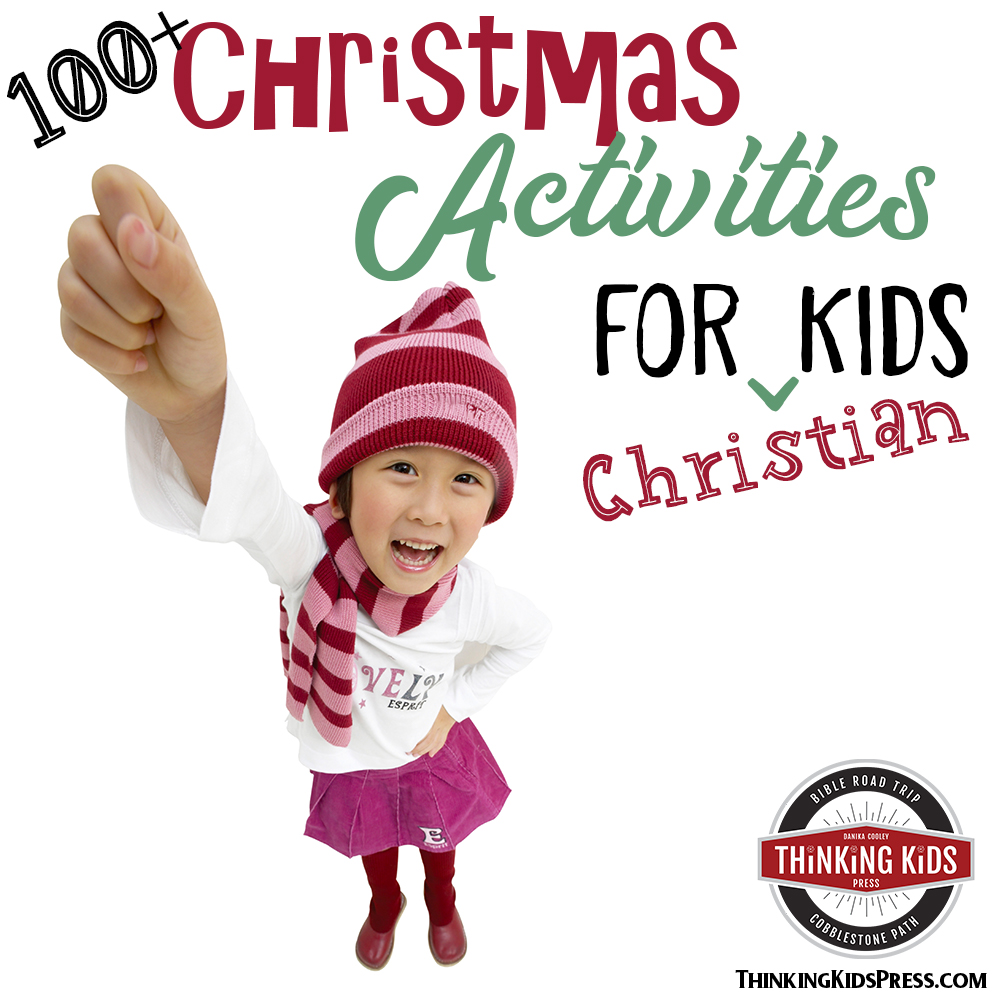 100+ Christmas Activities for Christian Kids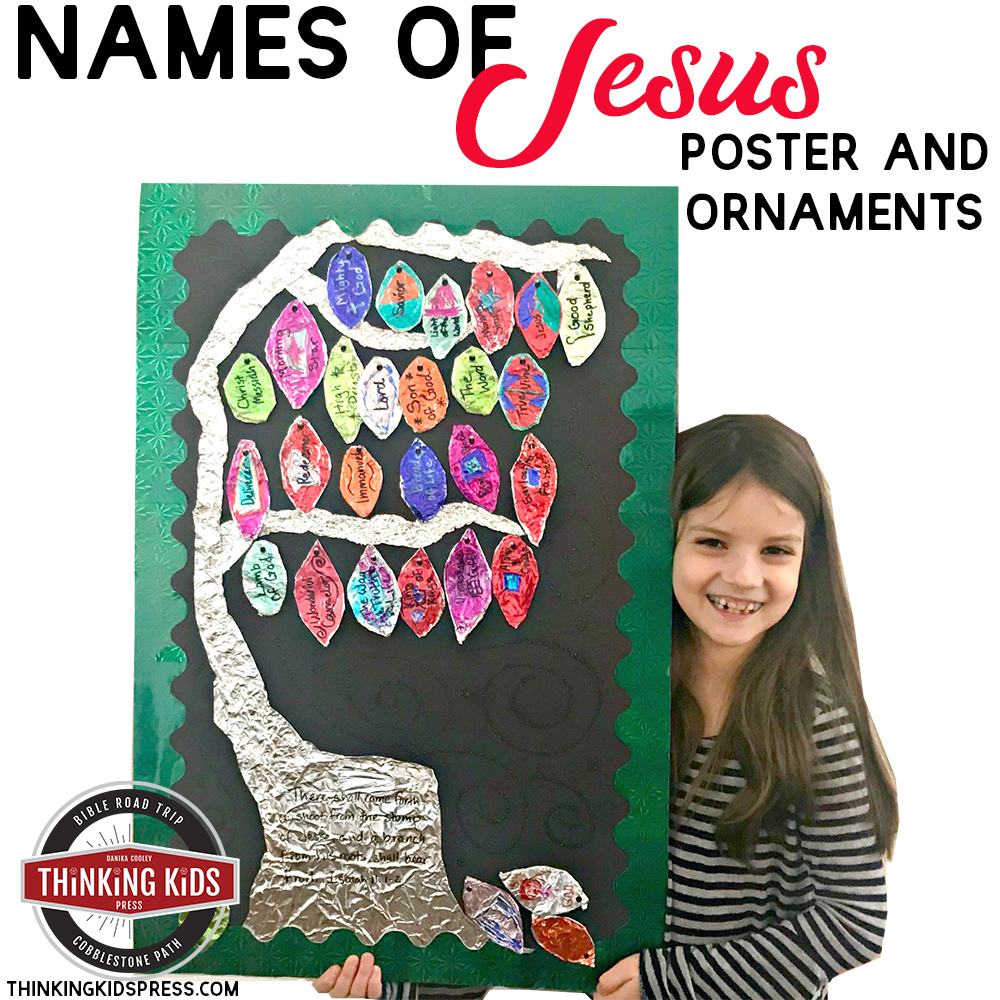 Names of Jesus Poster and Ornaments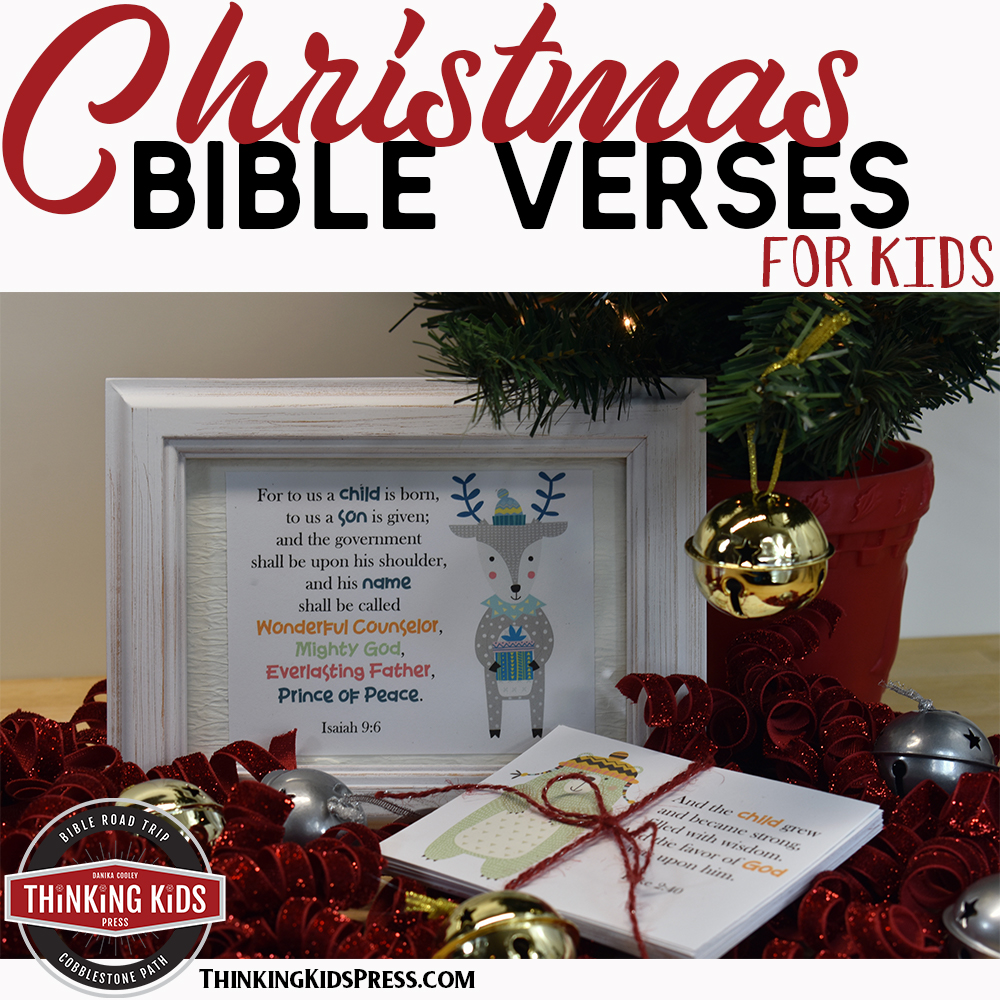 Christmas Bible Verses for Kids
Christmas Star of Bethlehem Sand Dollar Ornaments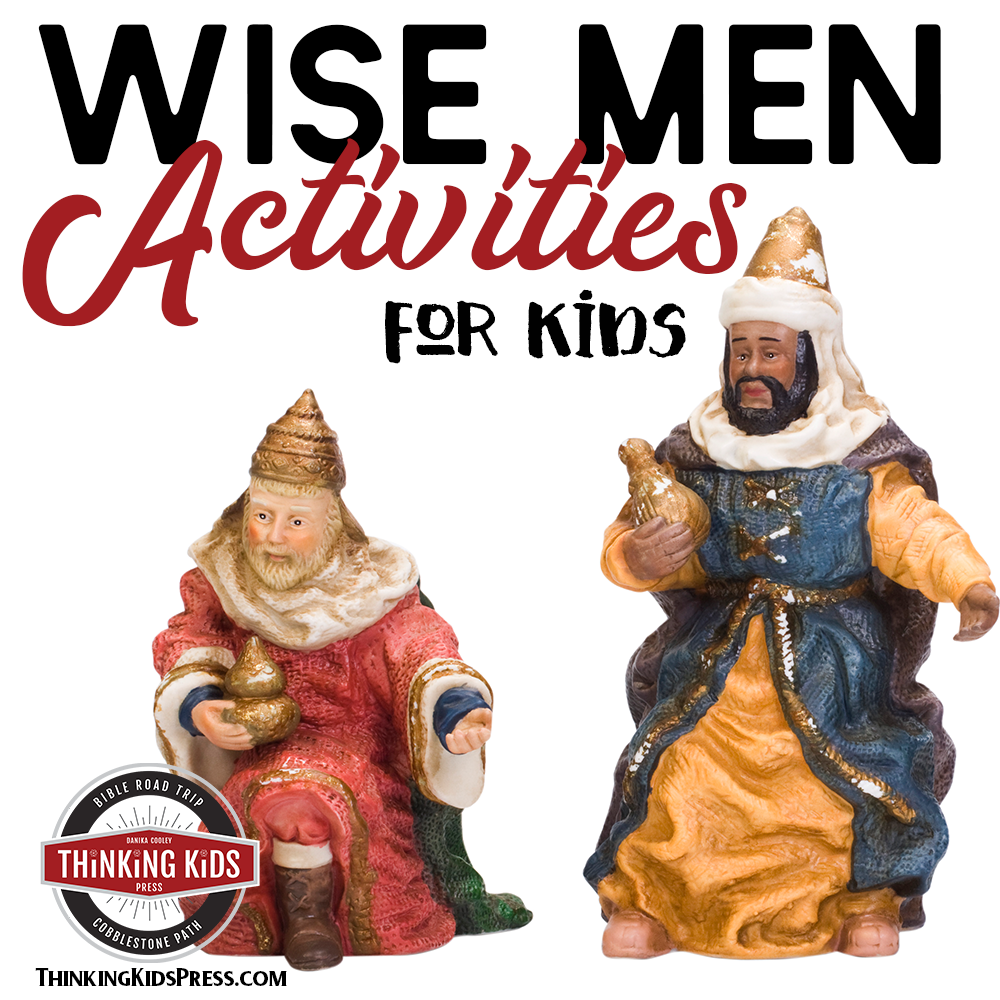 Wise Men Lessons and Activities
Shepherd Studies and Activities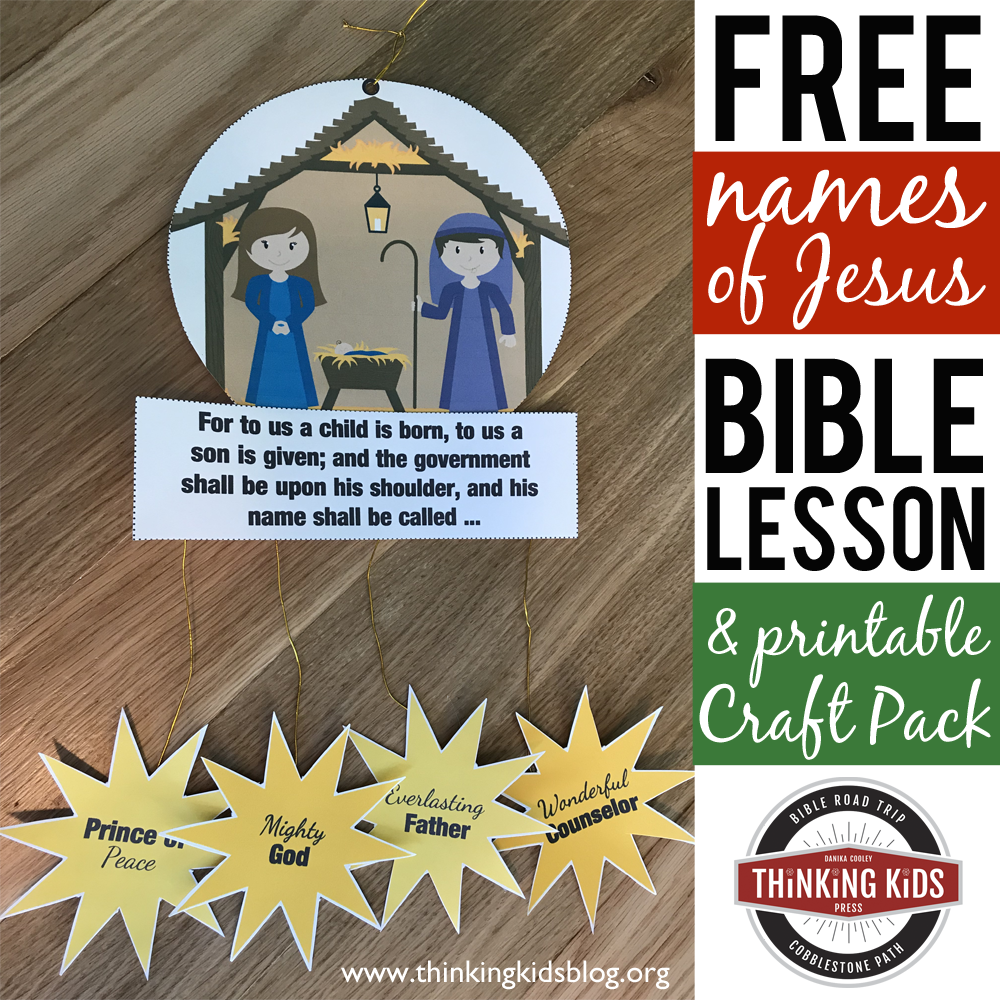 Names of Jesus Bible Lesson and Craft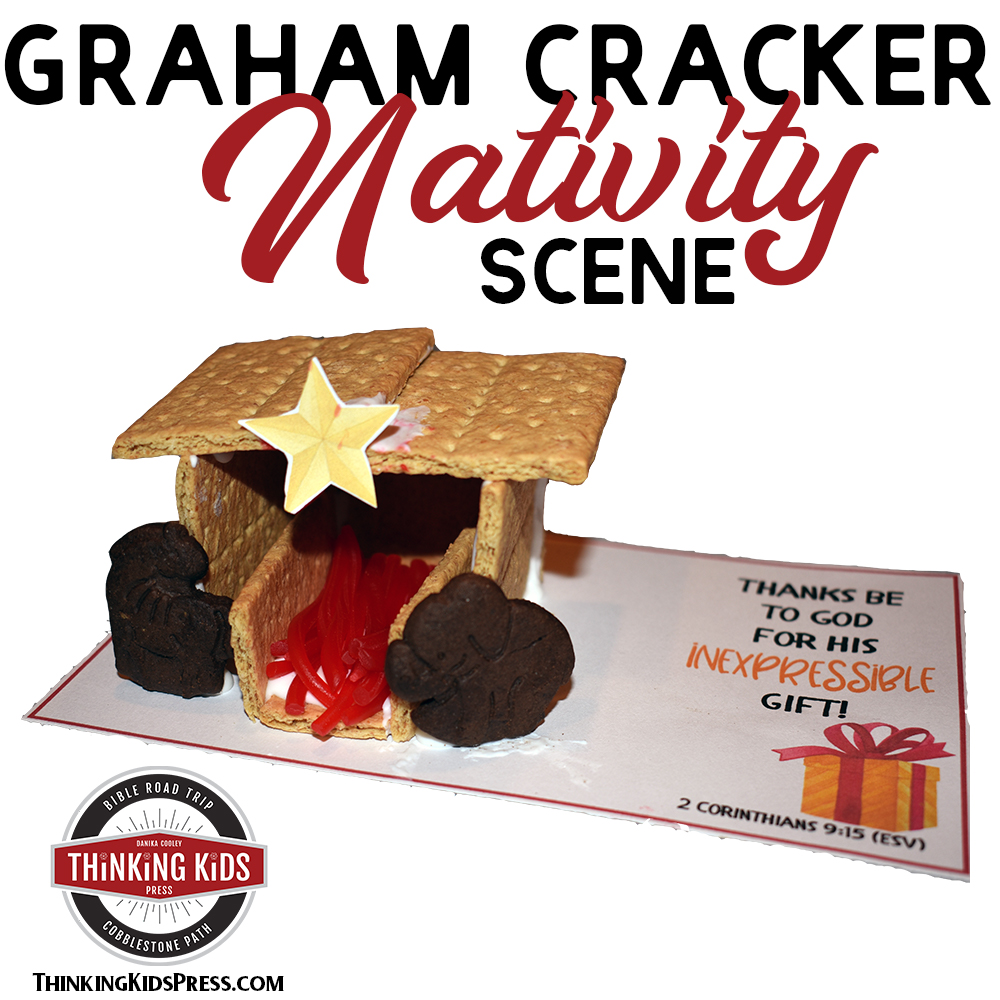 Easy Graham Cracker Nativity Scene
Christmas Stained Glass Art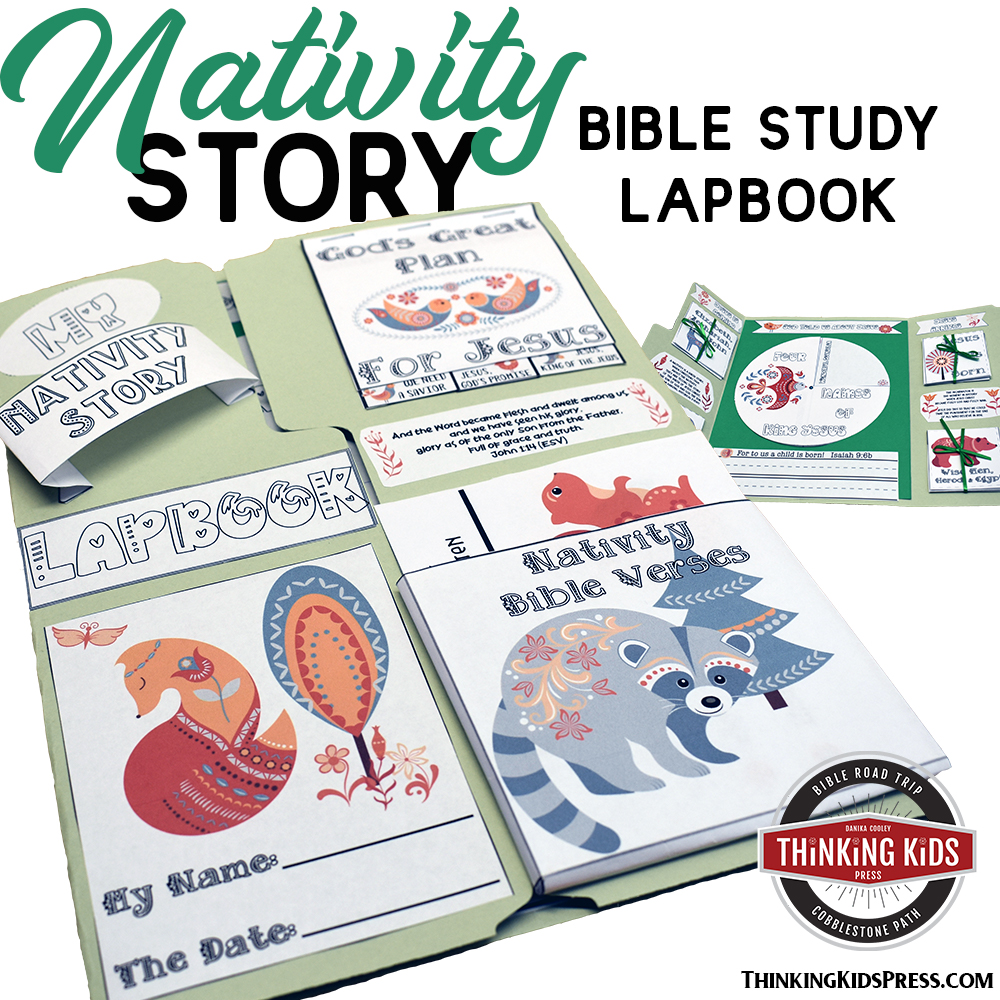 Christmas Nativity Story Lapbook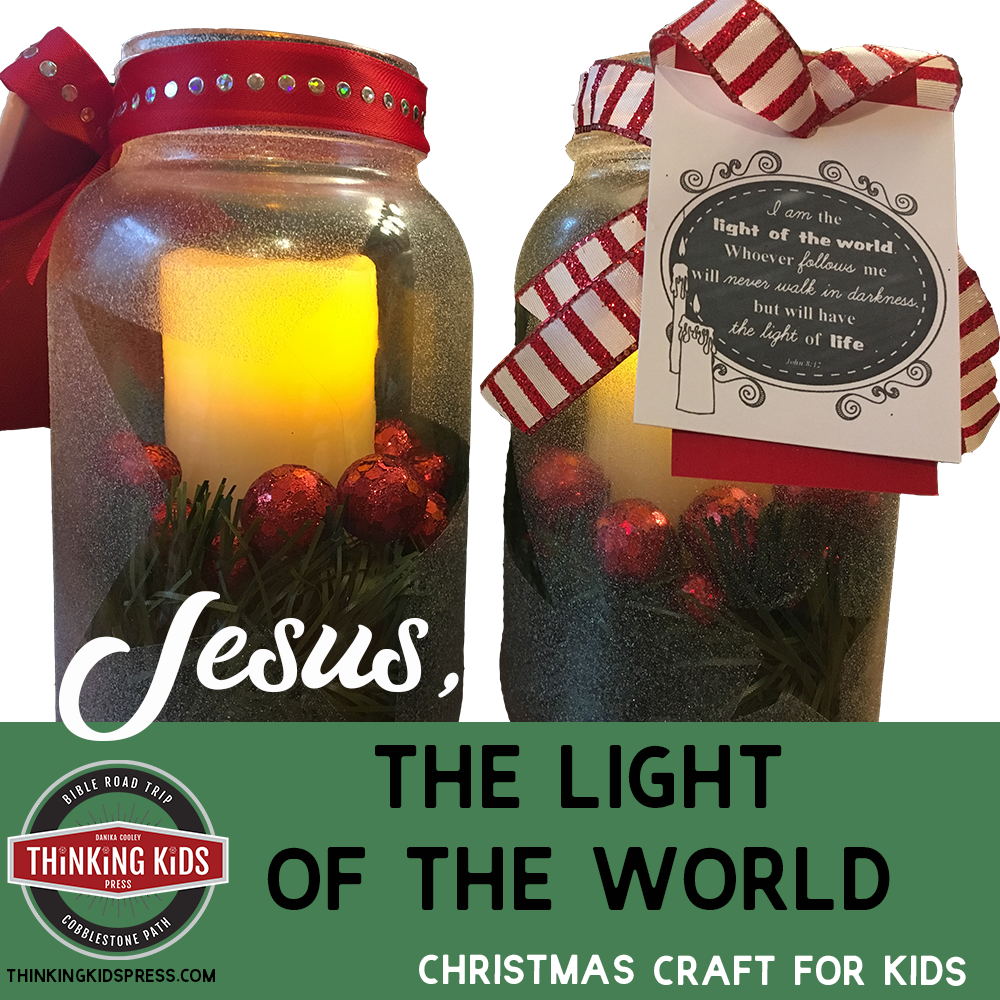 Jesus, the Light of the World Christmas Craft for Kids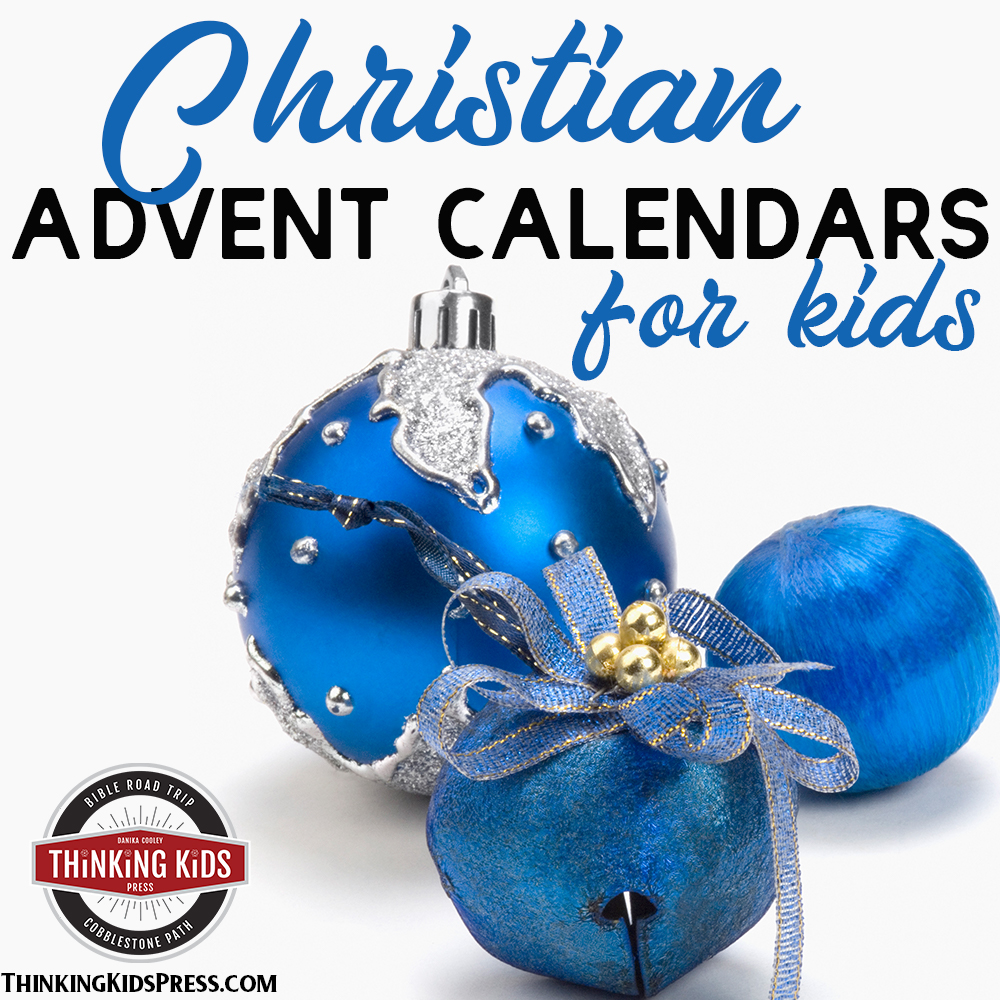 Christian Advent Calendars for Kids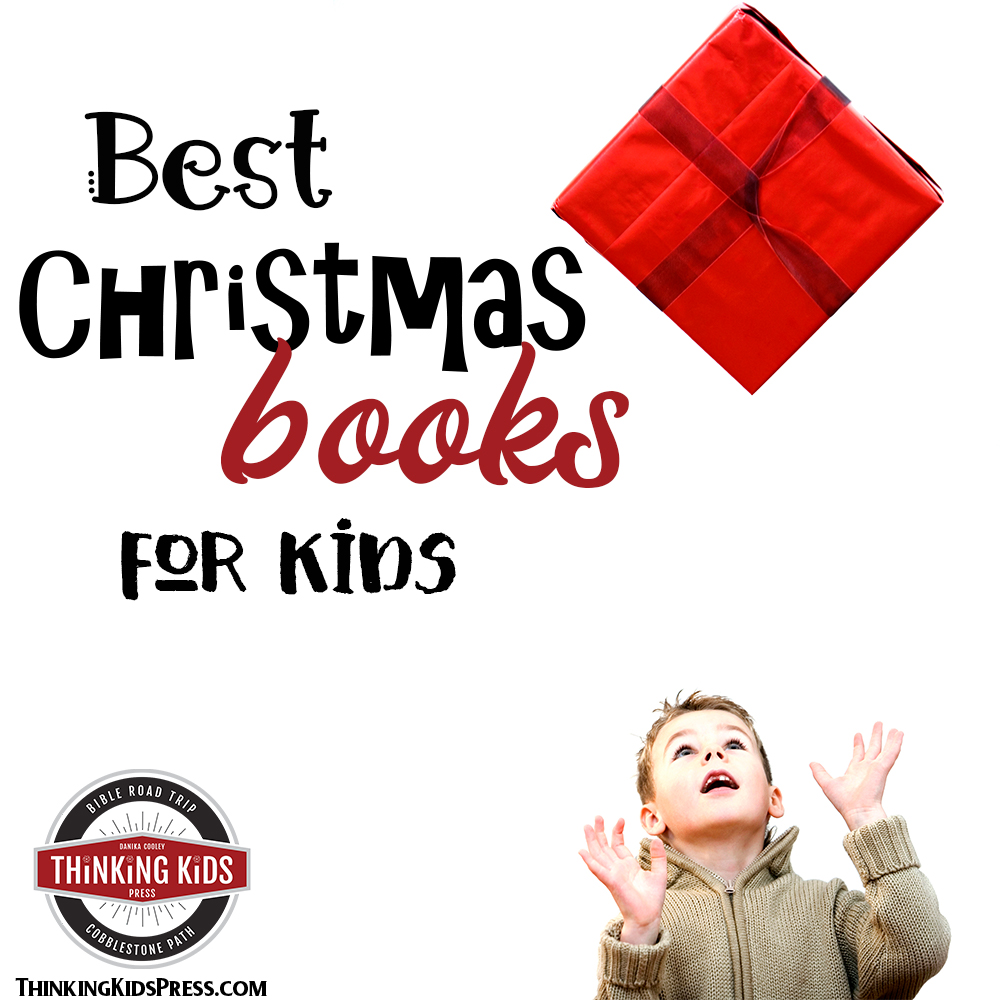 Best Christmas Books for Kids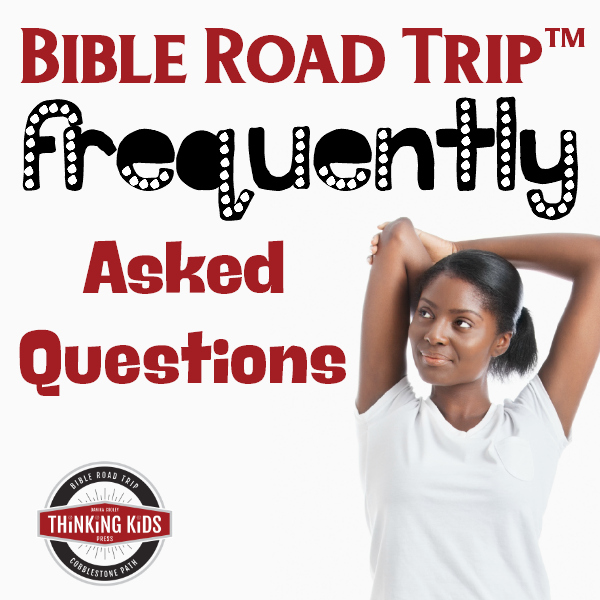 Bible Road Trip™: Frequently Asked Questions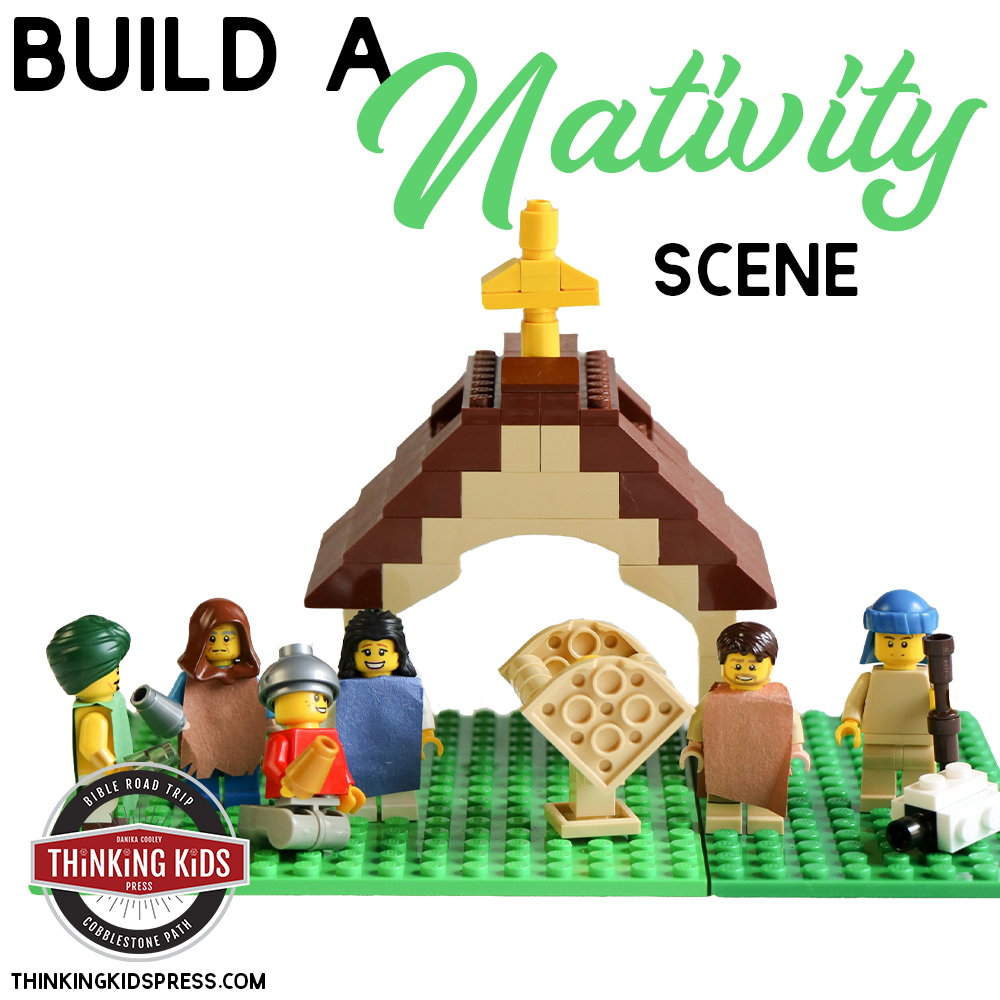 Build a Nativity Scene
Three Wise Men Christmas Ornaments to Make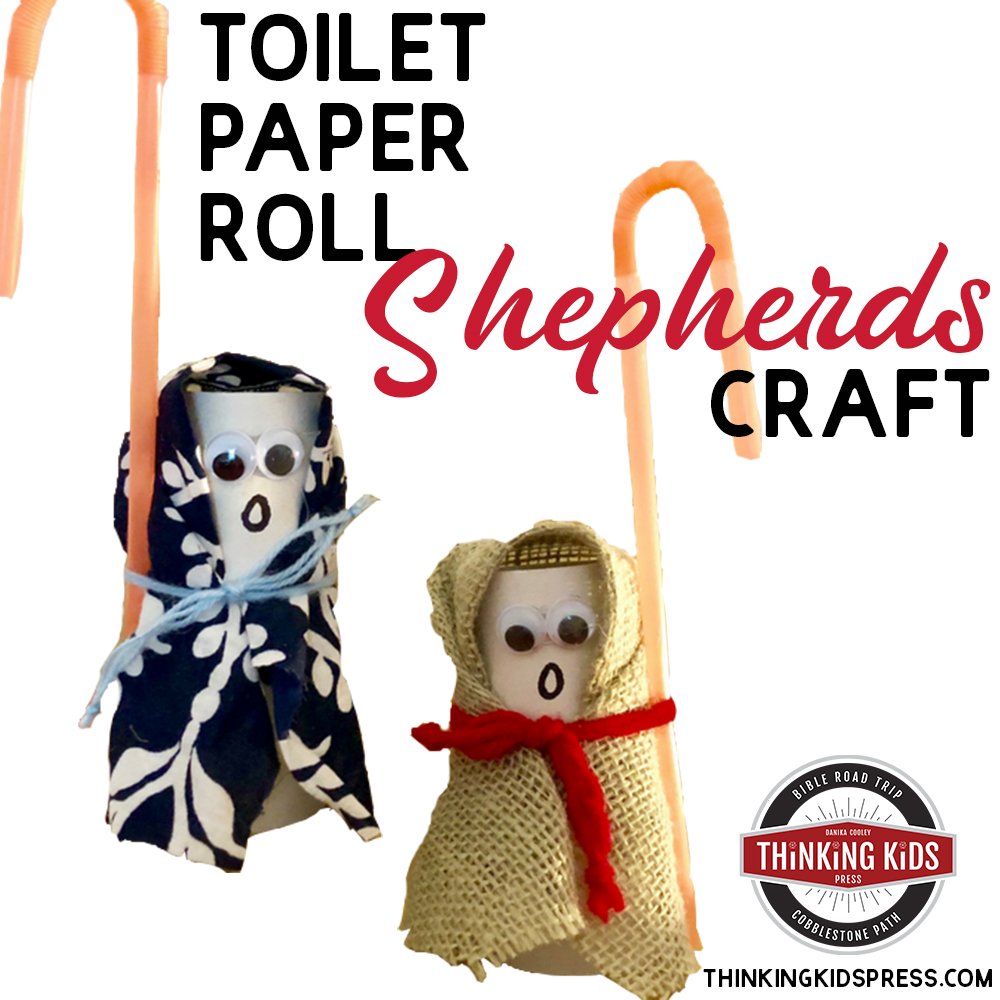 Toilet Paper Roll Shepherds Craft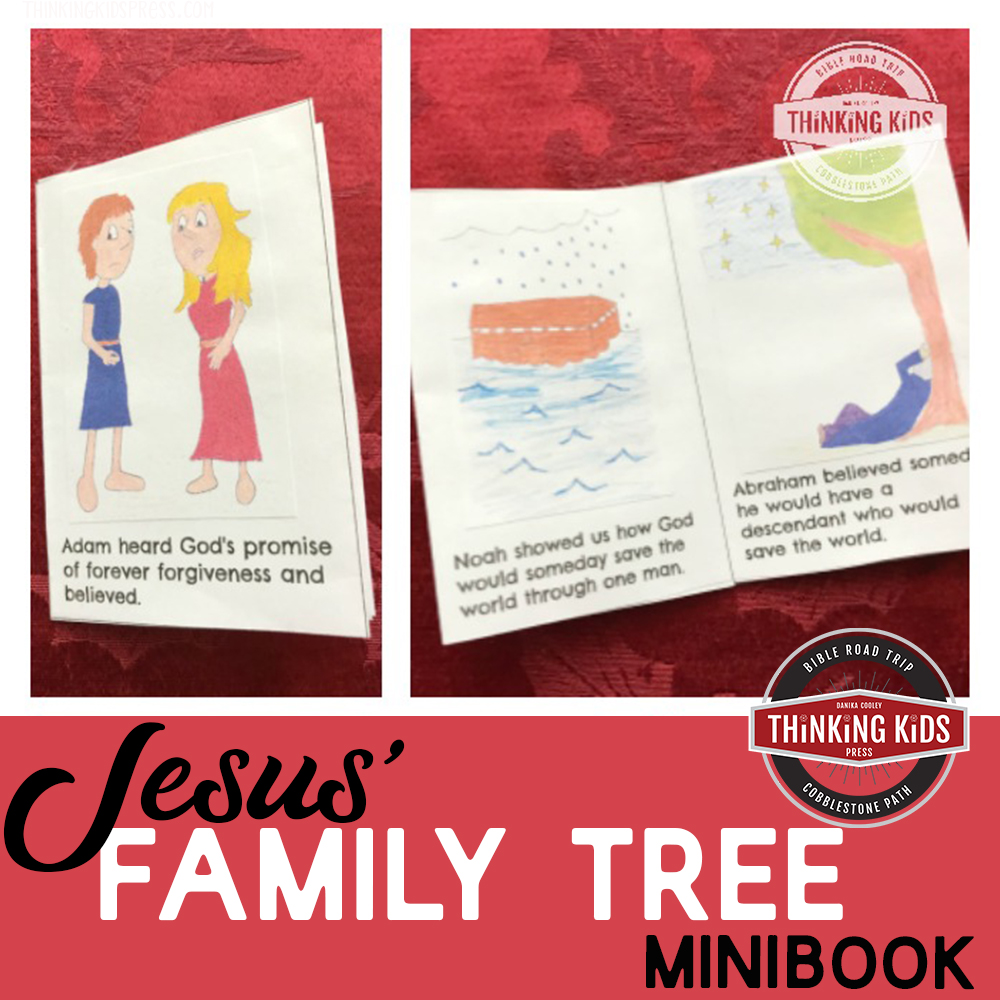 Jesus' Family Tree Minibook
Nativity Scene Craft for Kids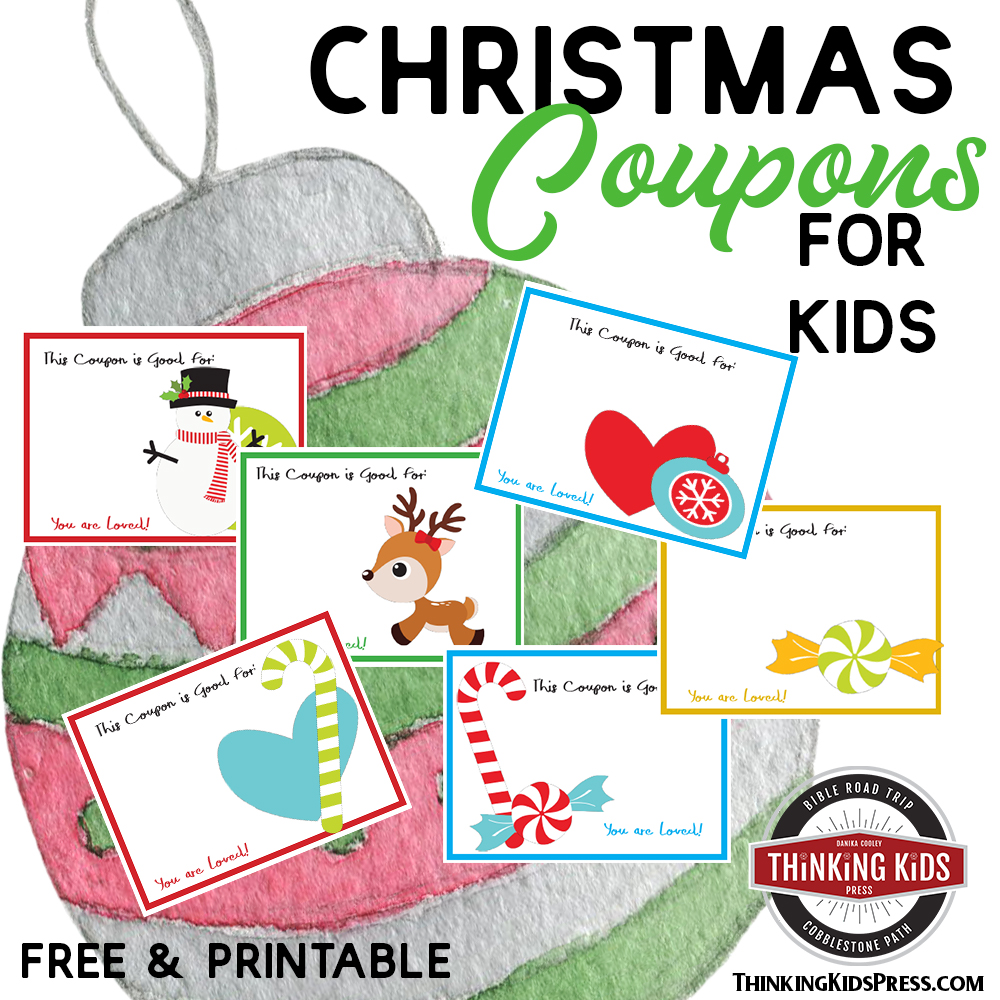 Christmas Coupons for Kids
Christmas Wreath Craft for Kids to Make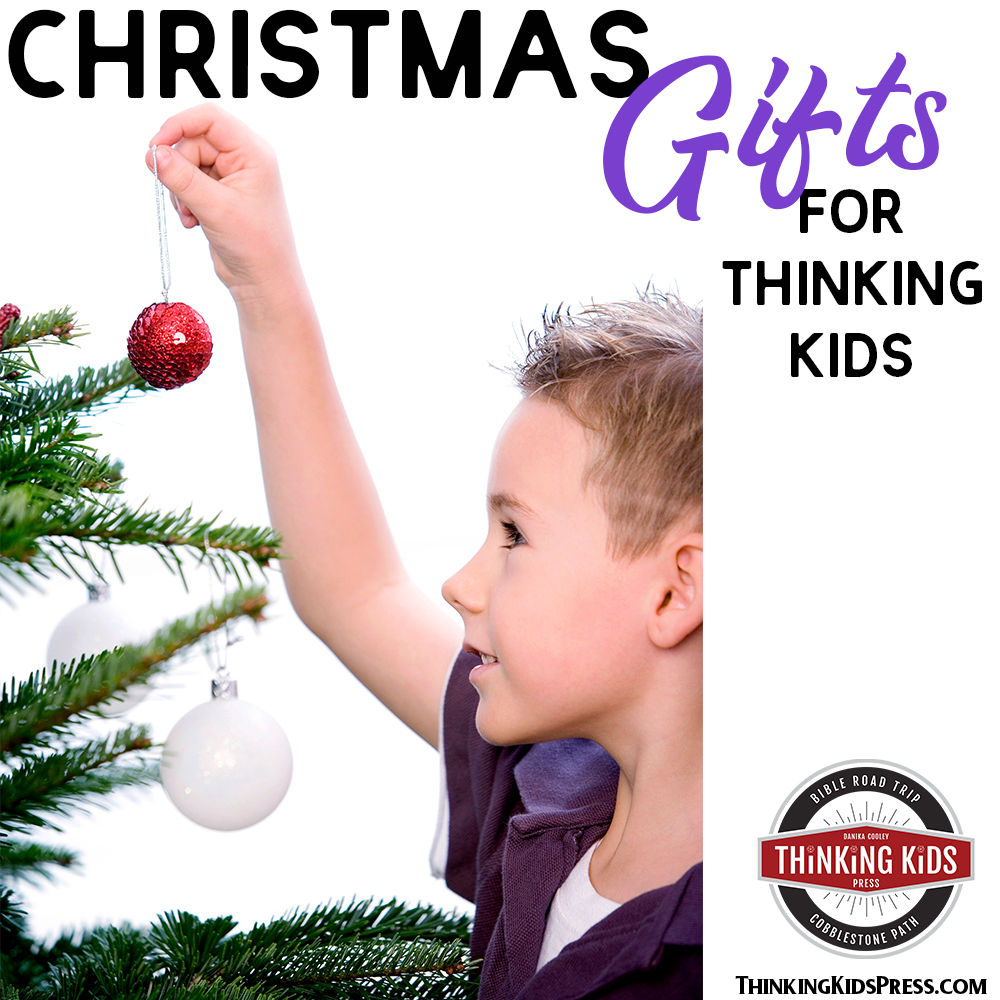 Christmas Gifts for Thinking Kids
Christmas Gifts for Grandma That Get Kids in the Kitchen
Make a Paper Lantern Craft | The Christmas Story for Kids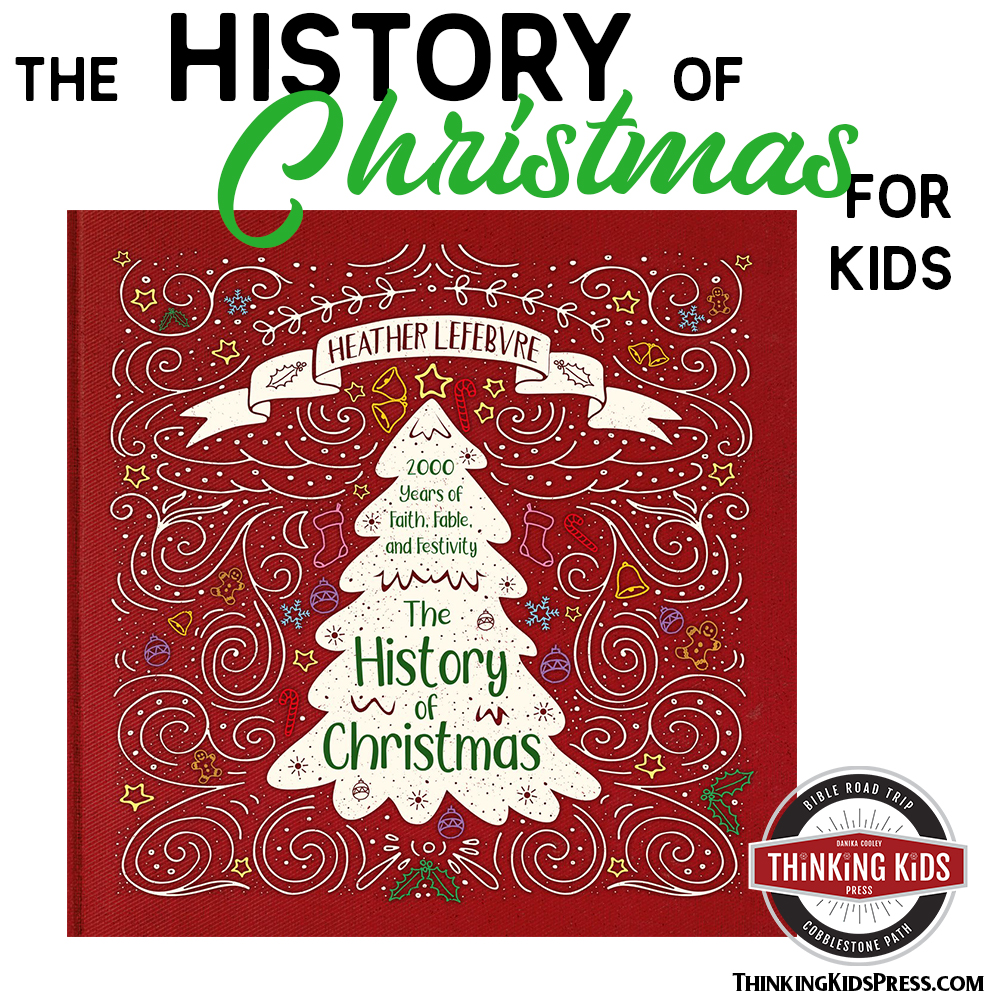 The History of Christmas for Kids
Gifts for Jesus' Birthday | A Family Christmas Tradition
Angels and Shepherds Craft Book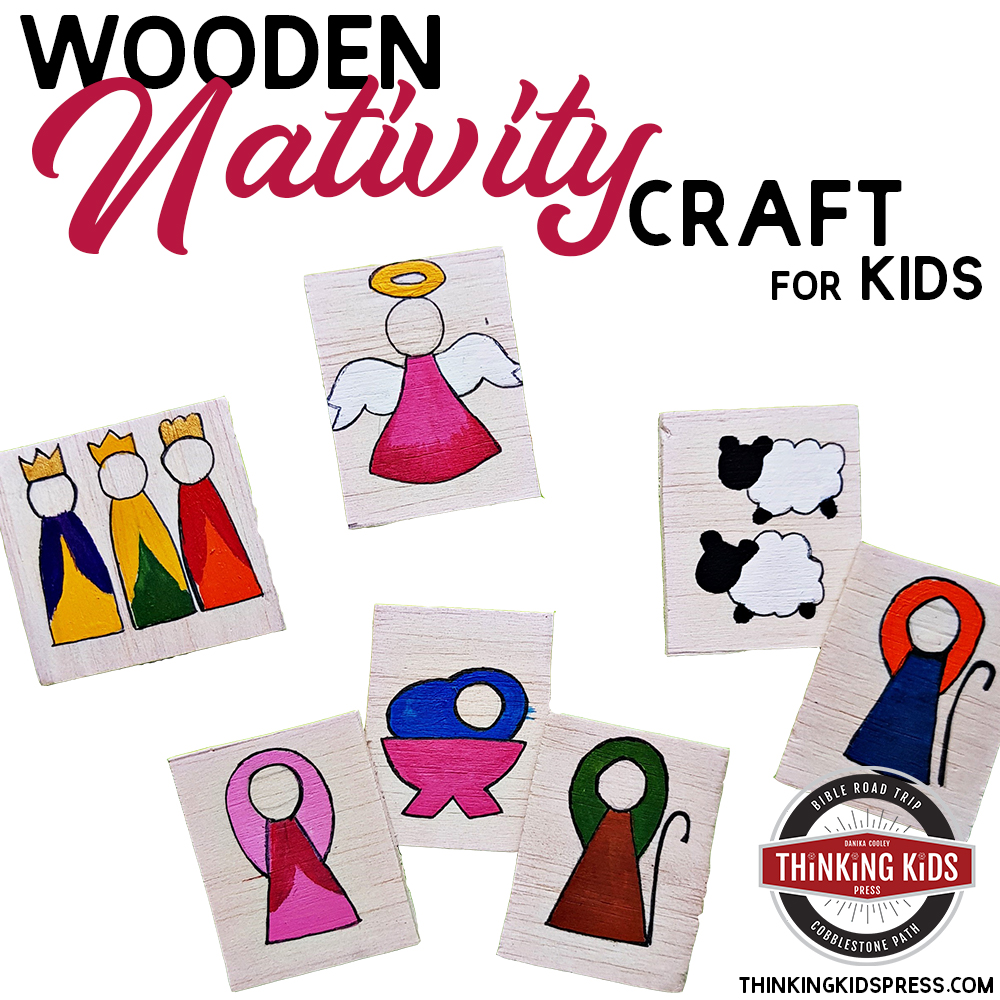 Wooden Nativity Craft for Kids Christmas Nativity Set to Love SQ
Learning Tools for Kids
---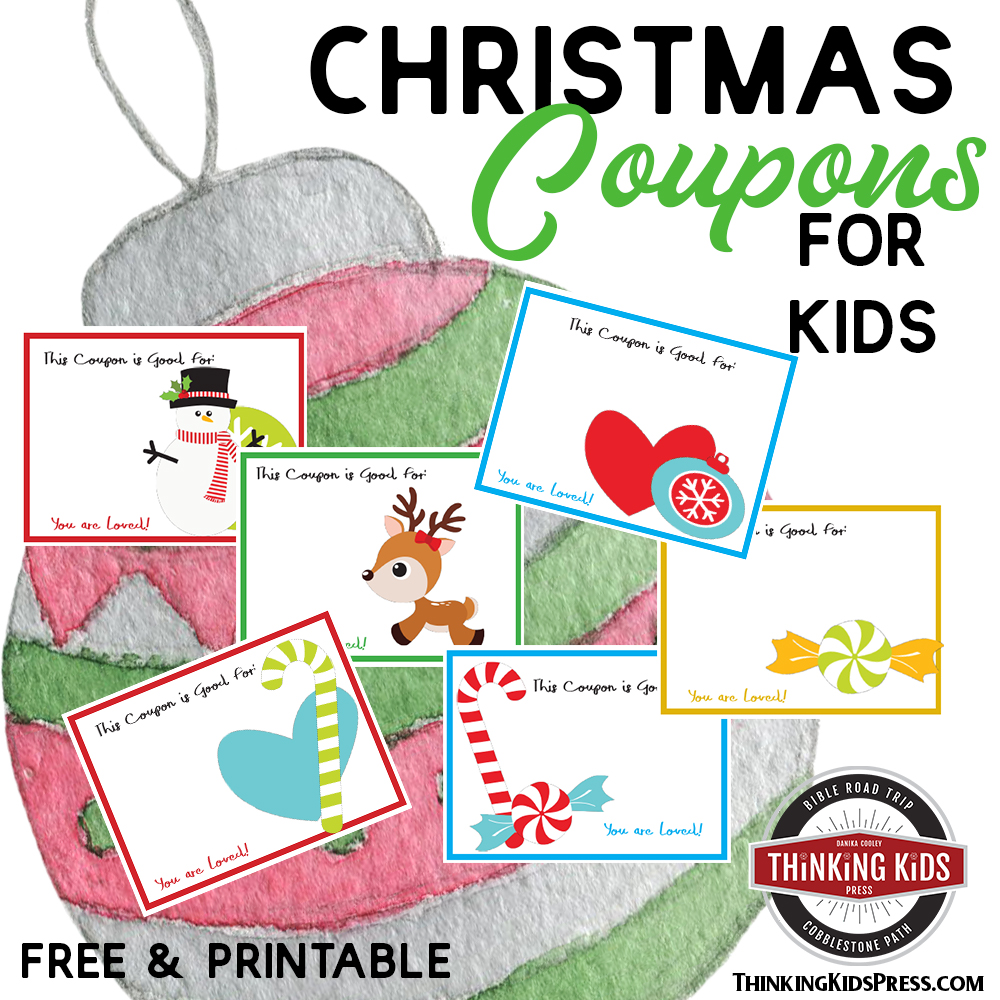 Join the newsletter
Get the Family Prayer Box Project FREE!
Teach your children to pray with this fun project that includes 7 printable sets!