Teach your kids about the shepherds of the biblical Christmas story with these fun Shepherds Nativity Activities for Kids.
---
---
I love the biblical story of the angels announcing Jesus' birth to the shepherds in the area around Bethlehem, told in Luke 2:8-21. The Lord of the Host of Heaven sent His multitude of the heavenly host to let some poor, dirty shepherds know His Son–the King of Kings–had become man.
---

---
As you read the story of the shepherds with your family, there are a few things you may want to point out:
In Luke 2:9, the Bible tells us: "And an angel of the Lord appeared to them, and the glory of the Lord shone around them, and they were filled with great fear." Ask your kids if they remember the glory of the Lord leading the Israelites through the wilderness and filling the Temple. Read Exodus 24:12-18 and 2 Chronicles 5:2-14. Ask your children if they can think of a reason the shepherds were afraid.
The shepherds were very humble people, and Jesus was born in a very humble manner. Talk to your kids about what it would be like for a mother to lay her baby in a manger.
The angels weren't just a messenger service. They came to praise God. The shepherds too, hurried to see Jesus and to tell Mary and Joseph about what they had heard. On their way home, the shepherds praised God. We can praise God for the gift of His Son every day.
In John 10:11, Jesus says: "

 

I am the good shepherd. The good shepherd lays down his life for the sheep." You can read Psalm 23 with your family to find out more about what our good shepherd does for us.
I've compiled some fun shepherd studies and activities for you below to help your children really understand the story of the shepherds from Luke 2. Check them out!
---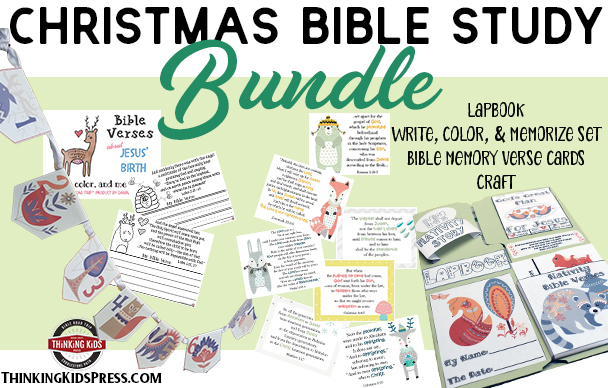 Teach your kids about Jesus with the Christmas Bible Study Bundle–and save!
---
Here are some reasons Bible activities are a GREAT tool to help you teach the Bible to your kids!
---
Shepherds Nativity Activities
Here are some activities about the Nativity shepherds for you to try with your kids this year!
Toilet Paper Roll Shepherds Craft ~ This fun craft is a great way for kids to learn about the shepherds!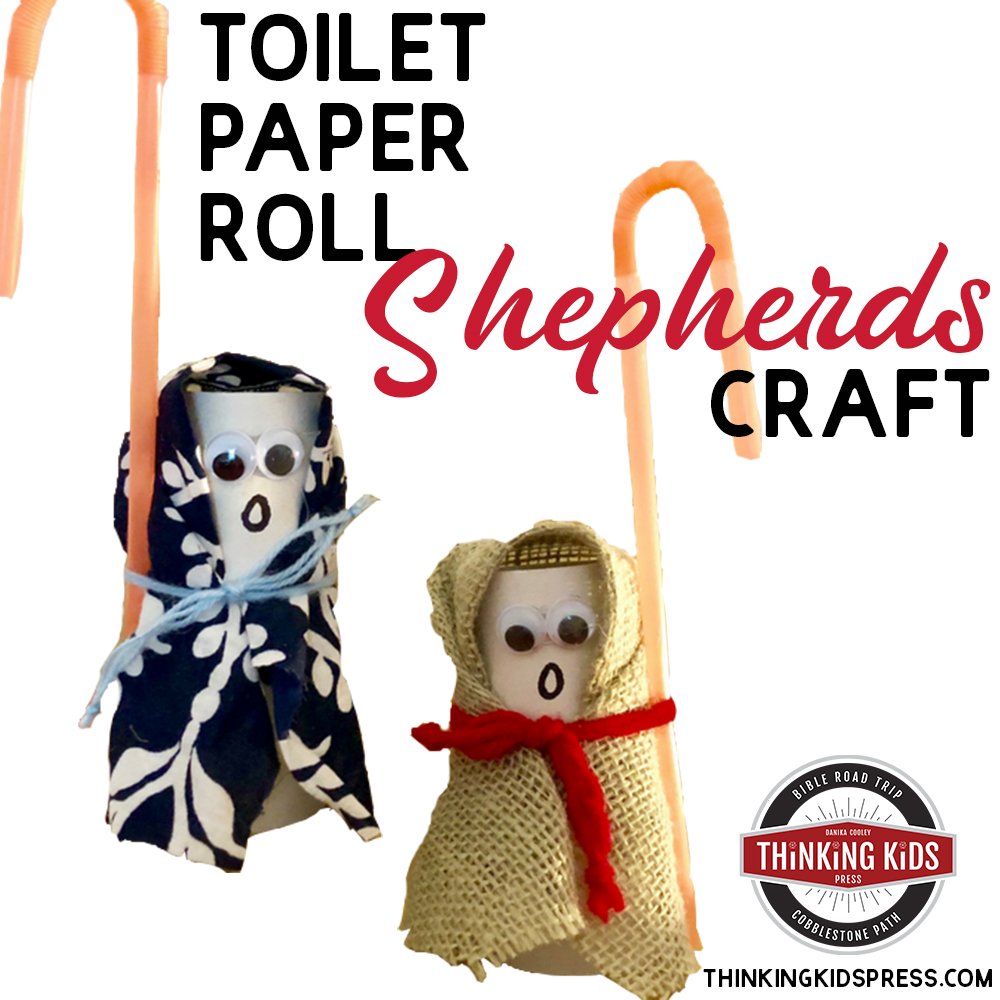 ---
Psalm 23 Printable Pack – From Proverbial Homemaker, this 82-page printable pack is a great way to learn about how God is our Shepherd!
---
Angels and Shepherds Book Craft ~ This printable book craft is another great way for your kids to learn the Bible story of the Shepherds and the Angels.
---
Psalm 23 Printable – Your family will love Proverbial Homemaker's custom illustrated pack of Scripture art prints, coloring pages, and cards in both ESV and KJV.
---
Learn How to Draw A Shepherd with Art for Kids Hub ~ These simple instructions should make every kid feel like a pro!
---
Sammy and His Shepherd by Susan Hunt ~ Spend several nights on this family read-aloud to learn about Jesus as our Shepherd.
---
Books Make Great Christmas Gifts!
Help Your Kids Learn and Love the Bible
Who was Martin Luther? (Who What Why)
What was the Gutenberg Bible? (Who What Why)
Why did the Reformation Happen? (Who What Why)
When Lightning Struck!: The Story of Martin Luther
Wonderfully Made: God's Story of Life from Conception to Birth
---
Neat Christmas Shepherd Gear
Kurt Adler J3767 Wooden Nativity Advent Calendar with 24 Magnetic Piece
Nativity Fabric Advent Calendar (Countdown to Christmas)
Wendell August Nativity Shepherds Ornament, Metal, Handmade in the USA Forge
Willow Tree hand-painted sculpted figures, Shepherd and Stable Animals, 4-piece set
Child's Shepherd Costume, Medium
Lori Mitchell Little Shepherd Boy Nativity Figurine 5
Nativity Bricks Ultimate Kids Nativity Set
Precious Moments 201406 Celebrate The Miracle at The Heart of Christmas 4-Piece Nesting Nativity Set Figurine, One Size, Multicolored
Enesco Peanuts by Jim Shore Christmas Pageant Three Sheperds Figurine Set, 4.5 Inch, Multicolor
---
More Shepherds of the Nativity Fun Ideas
---
Great Books about Jesus, the Reason for Christmas
30 Prophecies: One Story: How God's Word Points to Jesus
The History of Christmas: 2,000 Years of Faith, Fable and Festivity
I Spy At Christmas: Jesus is More Important than Crackers and Tinsel
The Christmas Story: The Bible Version
The Very First Christmas
The Very First Christmas
---
Help Your Kids Learn and Love the Bible
Looking for a family discipleship book that will give you a crash course in leading your kids through God's Word? I've got you covered.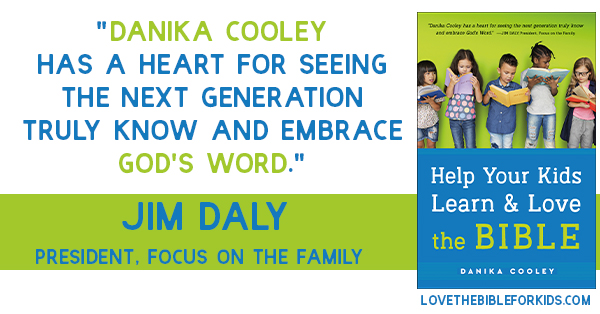 You want your kids to learn and love the Bible. 
You want to teach the Bible…
As parents, we deeply desire the best for our kids. We look for the right schools, we make them eat right and exercise, and we get them involved in extracurricular activities. We take our job as parents seriously.
But are we also putting our time and energy into
teaching them the Bible? Giving them the life-changing, soul-nourishing words of Scripture is not only doable, it's an essential part of parenting kids for Jesus. And the good news is, studying God's Word as a family doesn't have to be difficult!
2 Timothy 2:15, ESV, says:
Do your best to present yourself to God as one approved,
a worker who has no need to be ashamed, rightly handling the word of truth.
Our job, as parents who love Jesus, is to help our kids become approved workers, unashamed and rightly handling the word of truth.
The good news? Teaching the Bible isn't hard. Your family can learn the Bible together.
…and you can!
A Crash Course in Teaching the Bible to Your Kids
Danika Cooley's book, Help Your Kids Learn and Love the Bible, will give you the tools and confidence to study the Bible as a family. It will help you identify and overcome your objections and fears, give you a crash course in what the Bible is all about and how to teach it, and provide the guidance you need to set up a family Bible study habit.
You will finish this book feeling encouraged and empowered to initiate and strengthen your child's relationship with the Lord through His Word.

Help Your Kids Learn and Love the Bible will equip you with everything you need to know to teach the Bible to your kids!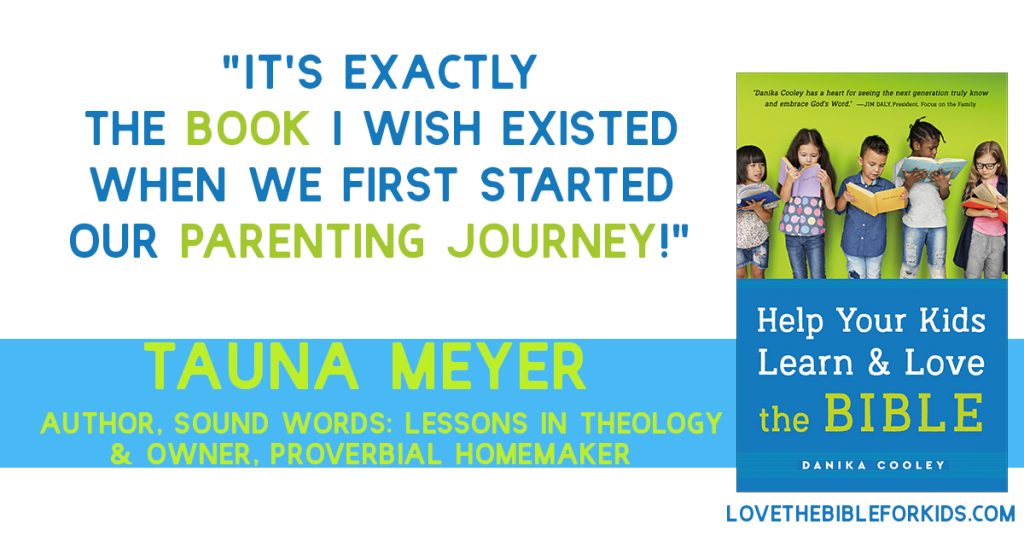 ---
More Thinking Kids Posts You'll Love!
---
Join the newsletter
Get the Family Prayer Box Project FREE!
Teach your children to pray with this fun project that includes 7 printable sets!