Talk to your children about John 15:5 with this fun, printable Bible bookmark craft for kids that will help them remember how to bear fruit for Jesus!
---
---
I am the vine; you are the branches. Whoever abides in me and I in him, he it is that bears much fruit, for apart from me you can do nothing." – John 15:5, ESV
We often want to teach our kids about Christian character, don't we?
And we should.
Our kids need to know what it looks like to live as a Christian. We want them to display the fruit of the Spirit: love, joy, peace, patience, kindness, goodness, faithfulness, gentleness, self-control (Galatians 5:22-23), along with humility and compassion (Colossians 3:12), brotherly affection and love (2 Peter 1:7), and others. 
We want to teach them, though, that character grows in the context of their relationship with Jesus. Without Jesus, the best they can do is act with character. They can't truly bear fruit. After all, grapes don't come from thornbushes, or figs from thistles. (Matthew 7:16)
Our kids need to be reminded that all spiritual growth comes as a result of a personal relationship with Jesus. They need the gospel, just like we all do.
We all need to be reminded that:
This simple lesson is one you'll want to repeat to your kids over and over while they're growing up. It's truly the most important thing you can teach them.
---

---
Bible Bookmark Craft for Your Kids
Make this fun Bible bookmark craft with your kids to remind them that all fruit comes as a result of their relationship with Jesus.
This bookmark craft is easy to make with printable templates and Bible verses! Grab your free templates and instructions here.

---
---
Tips for Art Projects with Kids
Doing art projects with kids can be a challenge. For that reason, many parents forgo this valuable time altogether. As an art major and a parent who has done frequent art projects with my four children, I have a few suggestions for you.
Cover your space. Use painting drop cloths and plastic to keep your furniture and flooring protected.
Cover your kids. Grab a couple of your old T-shirts and throw them over your kids, buy them painting aprons, or designate clothes specifically for crafting.
Do the prep work in advance. Do as much prep work for a project as you can before you get the kids involved. Not everything on the page needs to be their work. It's OK to help.
Schedule several short sessions for one project. Children need several days to be able to create larger projects. Art is time-consuming and requires energy.
Encourage your kids. Children are likely to be frustrated by the disconnect in the artwork they envision and the art they actually create. Remind your kids that they improve every time they create, and tell them how much you love their work (even if you don't know what it is!). Also, stick figures are fabulous.
Operate the hot glue gun. Hot glue burns are terrible. Until your kids are old enough to cook, I'd advise you do the hot gluing.
---
Teach your kids about the fruit of the Spirit with this family Bible study Bundle!
---
Bear Fruit Bible Bookmark Craft Supplies
You'll need a few supplies to make your Bear Fruit Bible bookmarks.
Colored Cardstock in Black, White, Grey, Brown, and Pink
A Pencil
A Black Permanent Marker
A Glue Stick
Scissors
Neenah Creative Collection Classics Specialty Cardstock Starter Kit, 8.5 X 11 Inches, 72 Count (46407-01)

Paper Mate Clearpoint Mechanical Pencil, 0.7 mm, Black Barrel, Refillable, 4-pack

Sharpie Extreme Permanent Markers, Black, 4-Count

Elmer's Extra Strength Glue Sticks, 0.28 Ounces, 4 Count

AmazonBasics Multipurpose Office Scissors – 3-Pack

---
Grab Your Bear Fruit Bible Bookmarks
You'll want to grab your step-by-step instructions, templates, and Bible verse print outs through the Thinking Kids Press store. The household license is free, and the classroom license is half off. Just click here.

---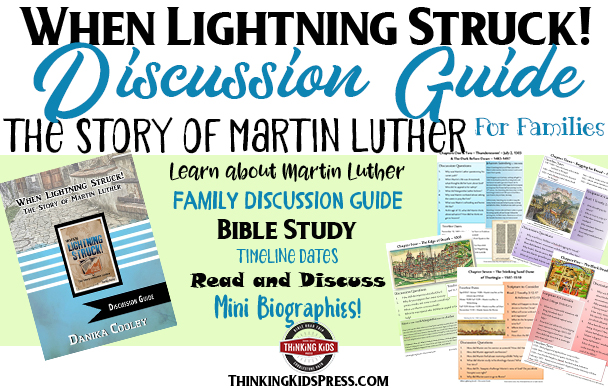 Grab your free When Lightning Struck! Discussion Guide, and teach your family about the story of Martin Luther through exciting historical fiction!
---
1) Print Your Bible Bookmark Templates and Bear Fruit Verse Frames.
Print the
template patterns and verse frames
, then cut them out.
The templates for the body of the bear are the same for all three bookmarks.
Because the panda bookmark is more involved, we'll look at how to build your panda bookmark. The other two bookmarks will be easy after you assemble your panda. You'll want to use gray and white colored cardstock for the panda.
Trace the base pattern of the panda from white paper and trace the rest of the patterns from gray cardstock. Cut out your pieces once you have traced them.
---
2) Assemble Your Bear Fruit Bookmark
Glue the gray paper cutout with the paw outline on the bottom part of the base cutout. You'll want to match the edges of both patterns.
Glue the other gray strip to the top side of the body, below the head part of the base.
Use your glue stick to apply glue to the top of the arms, on the back side. Do not apply glue to the rest of the arms or to the hands. Press the upper arms onto the gray strip.
Glue the ears to the back of the bear's head. Glue the 2 circle cutouts–the eyes–onto the face.
---
3) Give Your Bear Fruit Bookmark a Face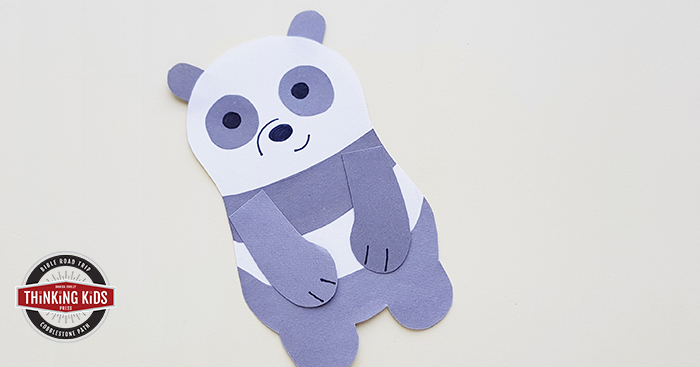 Use a permanent marker to draw the eyes on the grey circles. Also draw the nose and mouth of the panda.
Craft the brown bear and the polar bear bookmarks. This should be much easier, as you will not have multiple colors for each bear.
---
4) Add Your Bear Fruit and Bible Verse Cut Outs to Your Bear
Add a Bear Fruit tag to each bookmark by gluing it at the shoulders on the front of each bookmark. On the back of each bookmark, glue your bear fruit Bible verse, John 15:5.
To use your bookmarks, simply slip the bear's arms over the page you're marking, and slide the bear's body behind the page you want to mark.
---

Christian Biographies for Kids | Christian History for Kids | Theology for Kids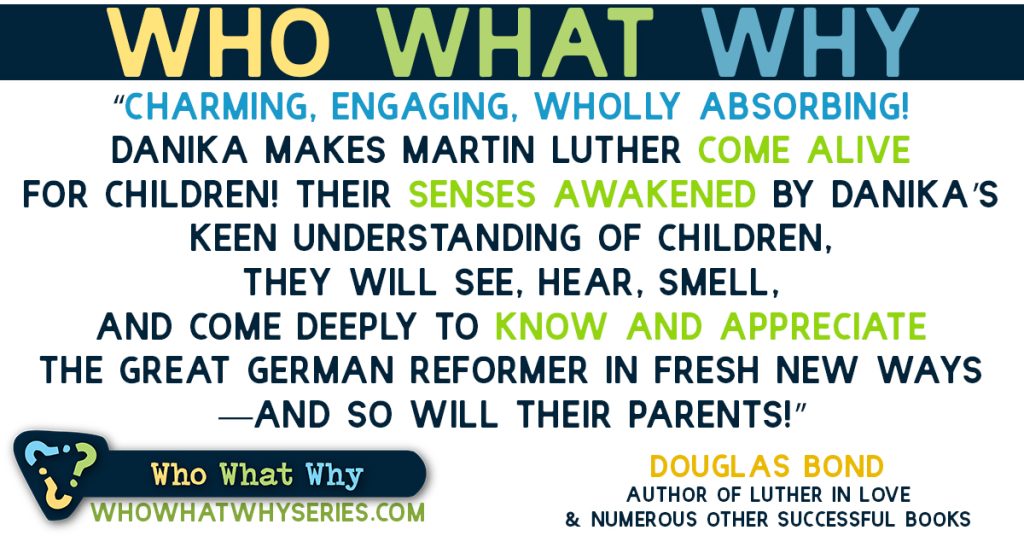 "As for the saints in the land, they are the excellent ones, in whom is all my delight." – Psalm 16:3, ESV  
Christian History Matters for Our Kids.
History matters. Now, more than ever, we see how important it is for our children to know and understand history and the Bible.
Here's why:
God is the sovereign ruler of all things. It's important for our kids to see his hand in the history of nations and in the lives of both peasants and kings. 

Christian history is the story of our family history. Our kids get to see how people who love Jesus follow him.

Understanding history can help our kids learn historic and biblical theology. They learn what the Bible says and what that means for us. They also see when the study of Scripture has taken important turns that have changed the Church.   

Reading Christian biographies and history can be a wonderful way for kids to think outside their own time and culture. God's Church spans centuries and includes people from every nation.    

Christian biographies help kids consider their own faith, walk with Jesus, and the impact their witness may one day have on others–and on history. 
Elementary-aged kids need middle grade resources that are fun, a little sassy, and that teach valuable lessons. 

The Who What Why Series is the perfect resource to teach your kids about history, while helping them apply biblical truths to their lives today.
---
More Thinking Kids Posts You'll Love
---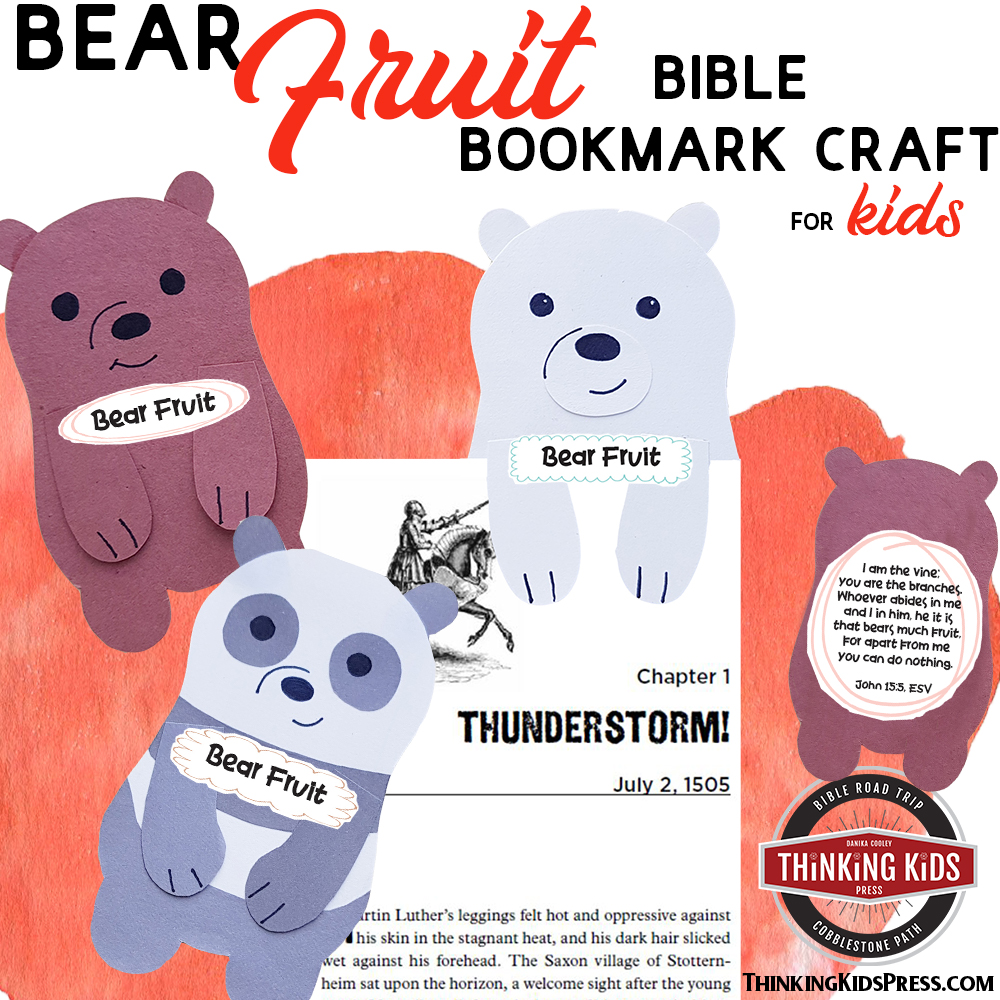 Join the newsletter
Get the Family Prayer Box Project FREE!
Teach your children to pray with this fun project that includes 7 printable sets!