Teach your teens basic theology in a fun way with the Visual Theology books from Tim Challies and Josh Byers.
---
The word 
theology 
means 
the study of God.
One of the main themes of the Bible is who God is. Our teens need to know what the Bible has to say about God–but, it's a big book. A little systematic theology, which takes information from multiple places in Scripture to help us develop sound doctrine, is a good thing!
---

---
Basic Theology for Teens
Tim Challies is a pastor, speaker, blogger, and author, among other things. I was excited to learn of Visual Theology: Seeing and Understanding the Truth About God (Zondervan, 2016).
Josh Byers, a pastor, artist, and speaker–and an illustrator.
Visual Theology is intended for lay adults–which makes it well-suited for middle and high school students.
I read through Wayne Grudem's Systematic Theology with my boys beginning when they were in 5th and 6th grade.
We've notebooked as we went, and they learned a lot (me too–I learn so much through teaching!).
Learning systematic theology was a long, important process for us and it lasted the rest of our homeschooling time. We read through books on various topics for a few minutes each morning with the kids, and every once in a while we read a theology overview of some kind just so we didn't lose the big picture.
---
Visual Theology | Two Volumes
Visual Theology: Seeing and Understanding the Truth about God and A Visual Theology Guide to the Bible: Seeing and Knowing God's Word are great additions to your morning reading time with your teens!
Visual Theology is a solid overview of the Christian life.
The 155-page book is divided into four sections with two or three chapters per section. Each chapter has several graphics (the "visual" part), and the subsections of the chapters often have little icons that coordinate with the graphics for the chapter. Overall, the book is primarily text, with some color, and interesting visuals.
Visual Theology Chapters:
Section One: Grow Close to Christ

Chapter One: Gospel
Chapter Two: Identity
Chapter Three: Relationship

Section Two: Understand the Work of Christ

Chapter Four: Drama
Chapter Five: Doctrine

Section Three: Become Like Christ

Chapter Six: Putting Off
Chapter Seven: Putting On

Section Four: Live for Christ

Chapter Eight: Vocation
Chapter Nine: Relationships
Chapter Ten: Stewardship
If your middle school and high school students have been raised in church, chapters one through four will likely all be something they've learned before, but it's all good information to review frequently. You really can't hear the gospel too frequently.
Chapters five through ten are wonderfully instructional information on how to live for Christ. I especially liked the chapter on doctrine which outlined the reasons sound doctrine is vital in the life of a health Christian and a healthy church. The chapters on Putting Off and Putting On deal with turning from sin and becoming virtuous in the place of our sin nature. These draw heavily on the work of John Owen, which I think is wonderful. Most adults will never read Owen, so to have his work simplified and explained to students is a gift. I also loved the chapter on stewardship, and I think the chapters on vocation and relationships will be really helpful for students.
I can't wait to read Visual Theology to my boys. I hope it's a blessing to your family as well.
---

---
Chapters for A Visual Theology Guide to the Bible: Seeing and Knowing God's Word:
A Visual Theology Guide to the Bible was written to help your teens better understand their Bibles!
Section One: Trusting the Bible

Chapter One: What is the Bible?
Chapter Two: How Was the Bible Written?
Chapter Three: How Were the Books Collected?
Chapter Four: What Makes the Bible Unique?
Chapter Five: Can We Trust the Bible?

Section Two: Studying the Bible

Chapter Six: Why Should I Study the Bible?
Chapter Seven: How Do I Study the Bible?

Section Three: Seeing the Bible

Chapter Eight: What is the Bible About?
Chapter Nine: Creation, Fall, & the Flood: The Need for Jesus
Chapter Ten: Abraham, Moses, & the Law: The Foundation for Jesus
Chapter Eleven: Land, Judges, & Kings: Preparation for Jesus
Chapter Twelve: Songs & Wisdom: The Longing for Jesus
Chapter Thirteen: Prophets, Exile, & a New Covenant: Expectation of Jesus
Chapter Fourteen: The Gospel & the Kingdom: The Coming of Jesus
Chapter Fifteen: Pentecost & the Early Church: Continuation of Jesus
Chapter Sixteen: The Apostles, Exiles, & the End: The Commands of Jesus & Consummation in Jesus
---
Purchase Visual Theology:
---
More Books by Tim Challies
---
Help Your Kids Learn and Love the Bible
Looking for a family discipleship book that will give you a crash course in leading your kids through God's Word? I've got you covered.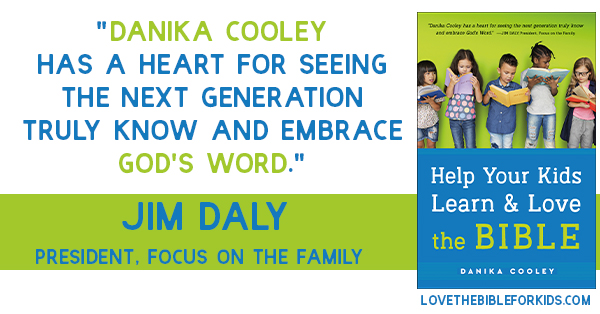 You want your kids to learn and love the Bible. 
You want to teach the Bible…
As parents, we deeply desire the best for our kids. We look for the right schools, we make them eat right and exercise, and we get them involved in extracurricular activities. We take our job as parents seriously.
But are we also putting our time and energy into
teaching them the Bible? Giving them the life-changing, soul-nourishing words of Scripture is not only doable, it's an essential part of parenting kids for Jesus. And the good news is, studying God's Word as a family doesn't have to be difficult!
2 Timothy 2:15, ESV, says:
Do your best to present yourself to God as one approved,
a worker who has no need to be ashamed, rightly handling the word of truth.
Our job, as parents who love Jesus, is to help our kids become approved workers, unashamed and rightly handling the word of truth.
The good news? Teaching the Bible isn't hard. Your family can learn the Bible together.
…and you can!
A Crash Course in Teaching the Bible to Your Kids
Danika Cooley's book, Help Your Kids Learn and Love the Bible, will give you the tools and confidence to study the Bible as a family. It will help you identify and overcome your objections and fears, give you a crash course in what the Bible is all about and how to teach it, and provide the guidance you need to set up a family Bible study habit.
You will finish this book feeling encouraged and empowered to initiate and strengthen your child's relationship with the Lord through His Word.

Help Your Kids Learn and Love the Bible will equip you with everything you need to know to teach the Bible to your kids!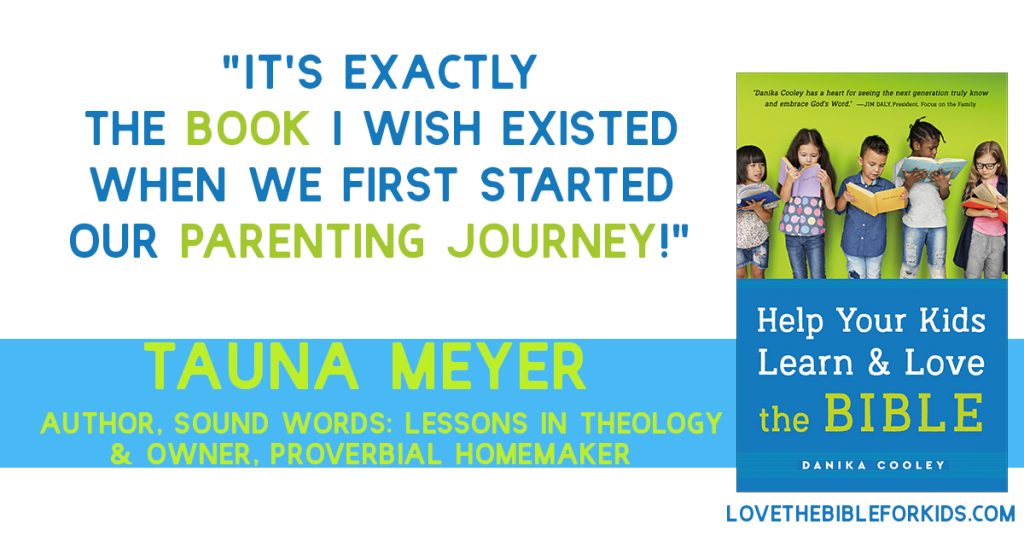 ---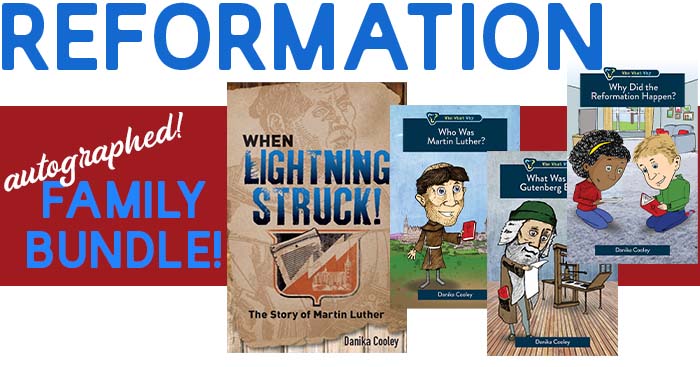 Your kids will love the Who What Why Reformation series with illustrated narratives for 8-11 year olds.
And, Martin Luther's young adult historical fiction story makes the perfect family read aloud!
Grab the autographed Reformation Family Bundle!
---
More Thinking Kids Posts You'll Love
---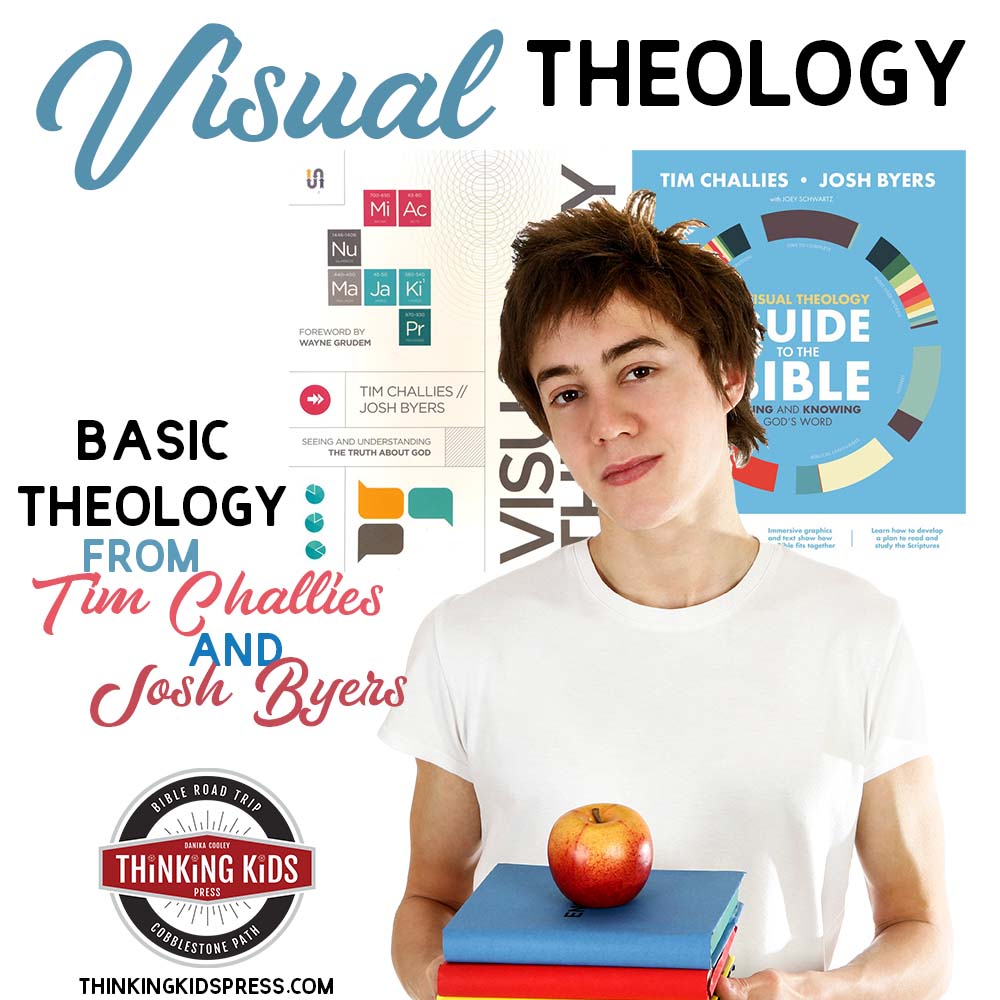 Join the newsletter
Get the Family Prayer Box Project FREE!
Teach your children to pray with this fun project that includes 7 printable sets!