Bitesize Theology by Peter Jeffery is the perfect introduction to theology for teens in middle school and high school.
---
One of the subjects my husband and I agreed to be faithful about covering is theology. We want our children to truly understand biblical doctrine and be able to readily explain words such propitiation, justification, and regeneration.
This is not because we hope their heads will swell and explode — it's because God's Word is important, and being biblically grounded is foundational to a vibrant relationship with Christ.
During the search for materials that could be used to educate our kids in the area of theology, and with my classical / Charlotte Mason-ish bent, I liked to approach an issue from a number of different angles, and use a variety of mediums.
---

---
Introduction to Theology for Teens
One of the books we used with our teens was Bitesize Theology: An ABC of the Christian Faith by Peter Jeffery.
Bitesize Theology is a fantastic primer for middle school and high school students of the basics of the Christian faith. The book is written for lay people, and as such, it makes an excellent introduction to parents hoping to disciple their children as well.
At just 109 pages, the book is manageable and easy to progress through. Each chapter is short — just 6 pages or less. The chapters are each divided into subtopics, making them perfect for shorter devotional readings (if that's the way your family rolls).
---

---
Bitesize Theology
The topics in Bitesize Theology truly are, well, bitesized. Each of the 20 chapters covers a very specific aspect of theology, breaking it down into salient points.
Each of the introduction to theology points are thoroughly supported by Scripture. There's an "It's Worth Quoting" section at the end of each chapter with an excerpt on the given subject from a well-know (theologically conservative) writer. Review questions help students think through what they've learned in the light of Scripture, and each chapter also includes a suggestion for a book that would allow for further reading on the given topic. (Perhaps great resources for high school students!)
---
Bitesize Theology covers the following topics:
ABC (The point of studying theology)
Big Words
God
Jesus
The Holy Spirit
The Trinity
Sin
Atonement
Grace
Regeneration
Repentance and Faith
Reconciliation
Redemption
Justification
Adoption
Union with Christ
Sanctification
Election
Eternal Security
The Second Coming
Bitesize Theology is a great little primer on theology for your older students. It's clear, to-the-point, and encouraging. You don't have to take my word for it, though. The book comes recommended by Pastor John MacArthur who says: "Peter Jeffery has a unique gift for presenting difficult concepts precisely, with clear and simple language. Bitesize Theology is both sound and simple — a combination that is all too rare in modern evangelical literature. This is an invaluable resource for both lay people and serious students of theology."
---
Purchase Bitesize Theology 
I want to thank EP Books for providing a copy of Bitesize Theology in return for my honest review.
ChristianBook:  Bitesize Theology: An ABC of the Christian Faith
---
Help Your Kids Learn and Love the Bible
Looking for a family discipleship book that will give you a crash course in leading your kids through God's Word? I've got you covered.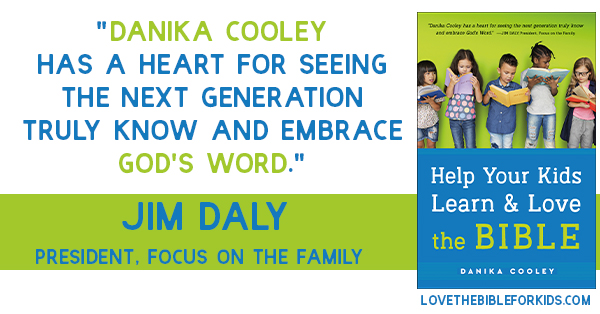 You want your kids to learn and love the Bible. 
You want to teach the Bible…
As parents, we deeply desire the best for our kids. We look for the right schools, we make them eat right and exercise, and we get them involved in extracurricular activities. We take our job as parents seriously.
But are we also putting our time and energy into
teaching them the Bible? Giving them the life-changing, soul-nourishing words of Scripture is not only doable, it's an essential part of parenting kids for Jesus. And the good news is, studying God's Word as a family doesn't have to be difficult!
2 Timothy 2:15, ESV, says:
Do your best to present yourself to God as one approved,
a worker who has no need to be ashamed, rightly handling the word of truth.
Our job, as parents who love Jesus, is to help our kids become approved workers, unashamed and rightly handling the word of truth.
The good news? Teaching the Bible isn't hard. Your family can learn the Bible together.
…and you can!
A Crash Course in Teaching the Bible to Your Kids
Danika Cooley's book, Help Your Kids Learn and Love the Bible, will give you the tools and confidence to study the Bible as a family. It will help you identify and overcome your objections and fears, give you a crash course in what the Bible is all about and how to teach it, and provide the guidance you need to set up a family Bible study habit.
You will finish this book feeling encouraged and empowered to initiate and strengthen your child's relationship with the Lord through His Word.

Help Your Kids Learn and Love the Bible will equip you with everything you need to know to teach the Bible to your kids!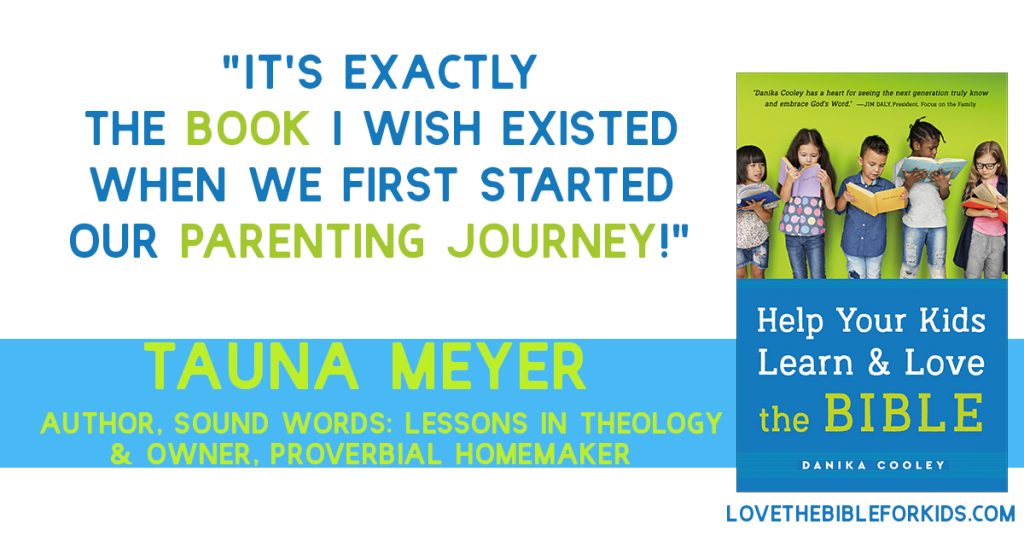 ---
More Thinking Kids Posts You'll Love
---
Join the newsletter
Get the Family Prayer Box Project FREE!
Teach your children to pray with this fun project that includes 7 printable sets!