Hard-hitting, practical advice for Christian parents on how to have the talk with your teen — and a book on "the talk" just for your teens!
---
Friends, if you've been reading my blog for more than a nano-second, allow me a moment of personal appeal.
Please, please read this book. Read it now. Don't wait.
---

---
How to Have the Talk with Your Teen
Thank you. I will now proceed with your normally scheduled book review. More Than Just the Talk: Becoming Your Kids' Go-To Person About S*x by Jonathan McKee (Bethany House, 2015) is an eye-opening, hard-hitting, no-nonsense, statistic-packed, 216 pages of parental help.
(Note: I'm not being weird about words. I just don't want to have weird things happen on the internet because of words. Also, this was first posted in 2015.)
A former youth minister, Jonathan McKee is an expert in youth culture. He speaks to youth and parents across the country, blogs about youth issues and parenting resources at TheSource4Parents.com, and writes books for youth and parents. It's clear from reading this book that Mr. McKee not only has an affinity for studies and statistics (oh, how I love statistics!), he also has decades of exposure to the subjects of this topic — youth.
Listen, I know that the last thing you probably want to talk to your kids about is s*x. I know that the subject is awkward at best.
It even makes reading the Bible awkward. (Perhaps that's one reason so few of us read the whole Bible with our kids? As a fan of statistics and an advocate of biblical literacy, I've often wondered that.)
---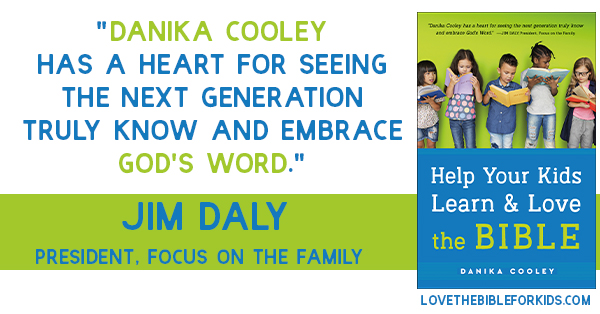 ---
Anyway, back to s*x. To be honest, I find it awkward to talk to you all about the subject and I don't even have to look you in the eyes!
So, why is this such a big deal? I'm going to give you just a few statistics from Mr. McKee's book (the sources for which he has carefully endnoted):
The Center for Disease Control reports that 64.1% of high school seniors have had s*x.
Before their 18th birthday, 93% of boys and 62% of girls encounter p*rn.
The average age of p*rn exposure is ELEVEN.
28% of kids ages 14-17 report being s*xually abused. That's more than one in four.
Friends, these numbers are clear. This isn't just happening to "other people's kids." Christian kids are falling into s*xual traps. Homeschool kids are finding p*rn on their television, their X-box, their mom's iPhone, or their neighbor's unprotected router.
Jonathan McKee spends a few chapters making a case for why we need to talk to our kids about God's plan for s*xuality in clear terms, multiple times, in an open and on-going discussion. Our kids must be comfortable asking us uncomfortable questions.
Then he (quite gently and compassionately, I think) walks us parents through the nitty-gritty of today's culture, the areas of danger, and the subjects to discuss. He covers God's plan for s*x, how far can a kid safely go physically with another person, girl issues, boy issues, how and when to flee sin p*rn, masturbati*n, s*xual healing and forgiveness, abuse, and he even has a round-up of really tough questions he's actually encountered from youth.
I kept thinking that at some point Mr. McKee would veer from biblical truth (I know, call me a terrible cynic). But he didn't.
More Than Just the Talk is well-written. It wasn't a tough read intellectually. It was an eye-opening read emotionally. We stopped watching television several years ago (though we still watch a movie each week that is carefully picked to avoid sexual content). We don't listen to anything but Christian music (well, sometimes I listen to classical guitar, jazz, or show tunes while writing). I haven't played a video game (that I can remember) since the original Zelda. I had no idea what TV, video games and music lyrics in the real world have become in the last five years. It might be a surprise for you too! There were a couple of stories in the book that actually kept me awake. Heart-breaking.
This is a must-read for parents. Don't wait until your kids are "older". Read it now. Read it this week. Give it to your spouse. It's that important.
---

---
Have the Talk | This Resource Will Help
Jonathan McKee hasn't just written a book for parents. He wrote another excellent volume for your teens, S*x Matters. The book closely follows the structure of More than Just the Talk.
If your middle school and high school-aged kids are in a school (Christian or public), or if they have access to a lot of media, I think it would be wise to go through this book with them immediately. There are discussion questions at the end of each chapter, so this can be a joint activity without being a read-aloud (meeting up to discuss each chapter after you've each read it might make the process less awkward).
My husband purchased a copy of S*x Matters for each of our boys and went through it with them.
---
Purchase More Than Just the Talk: Becoming Your Kids' Go-To Person About S*x and S*x Matters
---
---
Bible Resources for Your Kids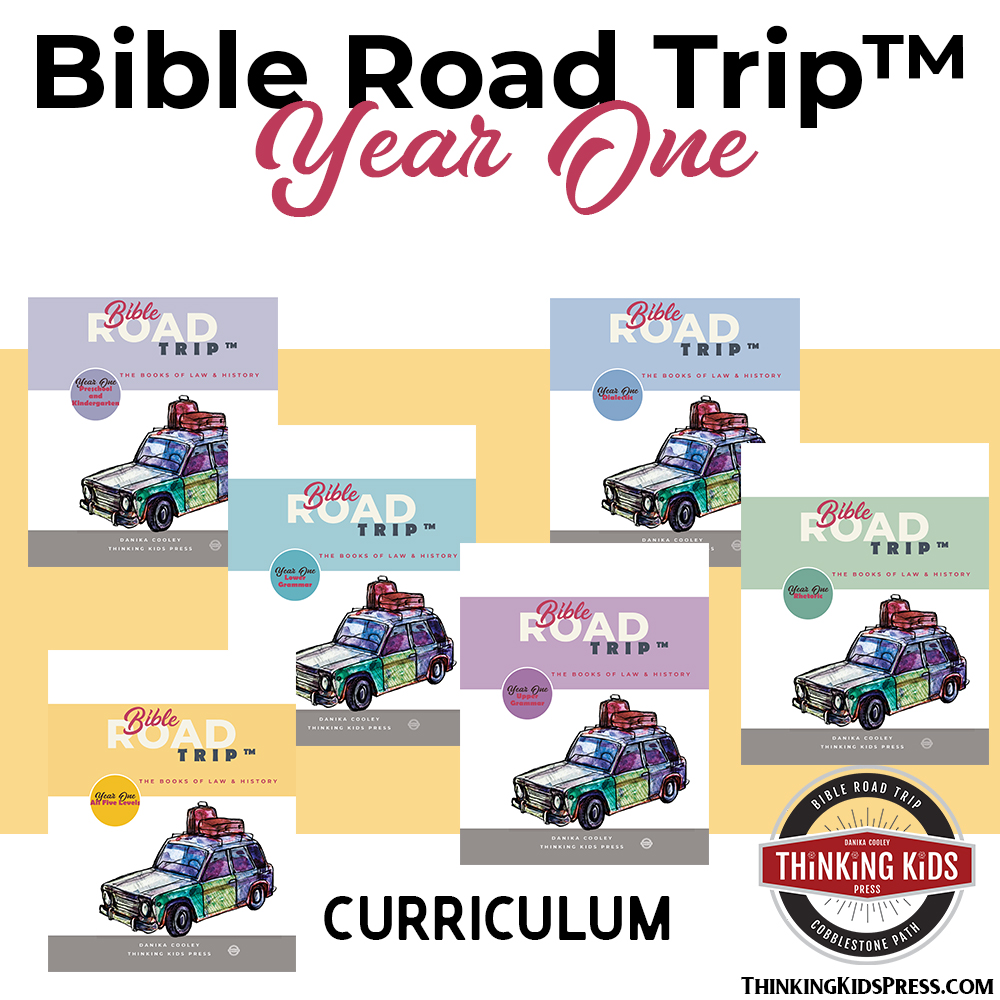 Bible Road Trip™ CurriculumLearn More Here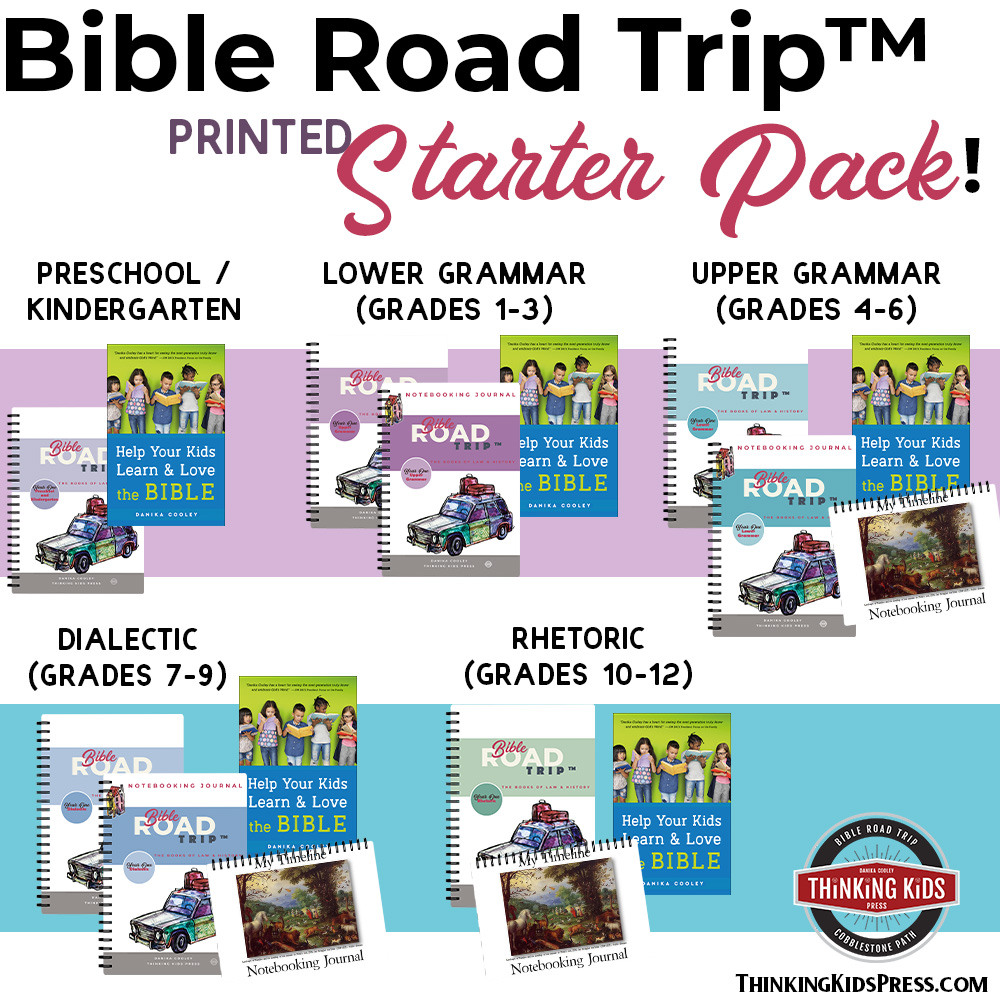 Starter BundleLearn More Here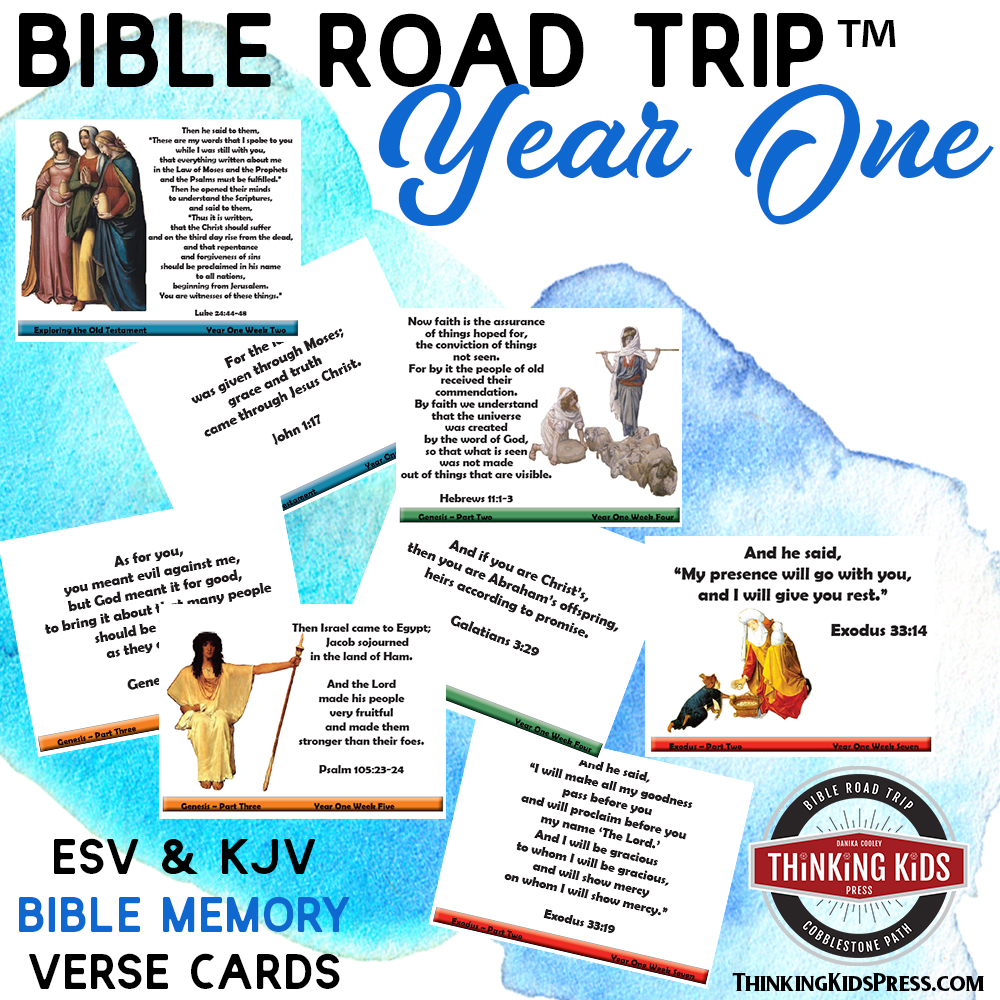 Bible Road Trip™ Memory Verse CardsLearn More Here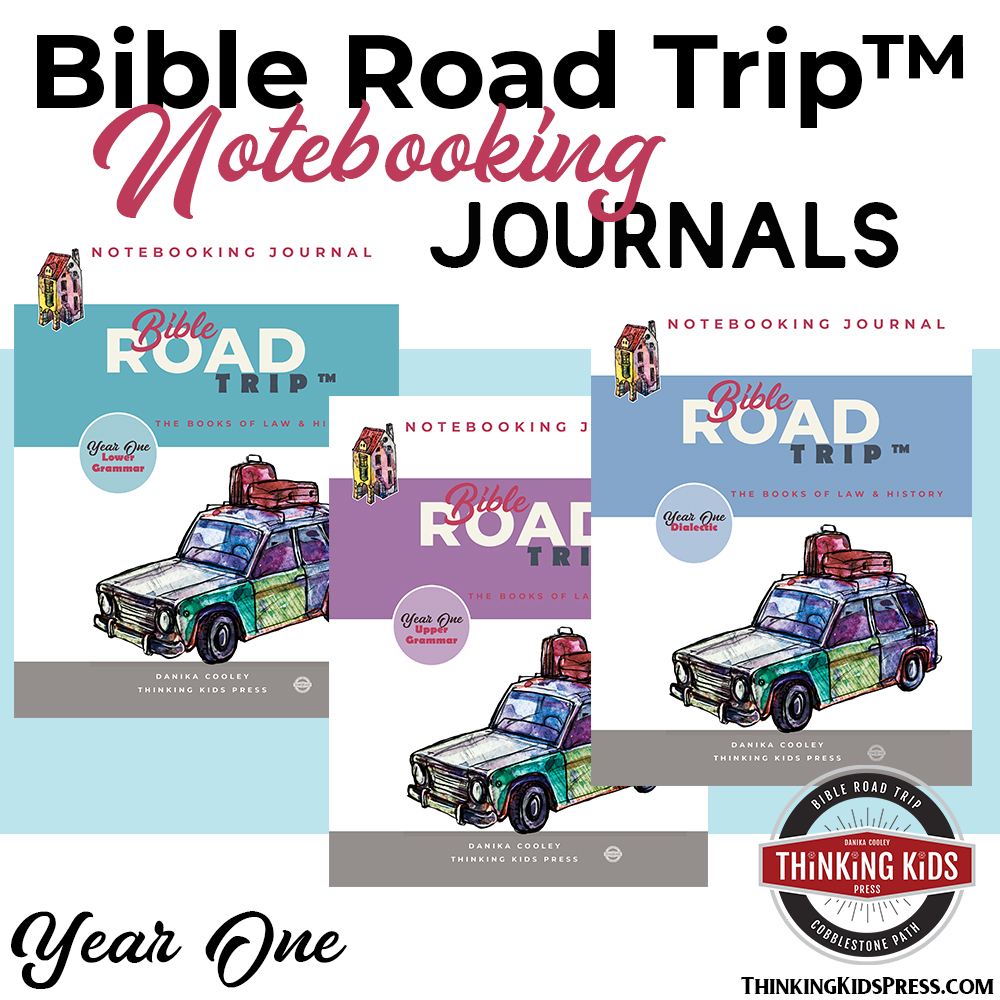 Bible Road Trip™ Notebooking JournalsLearn More Here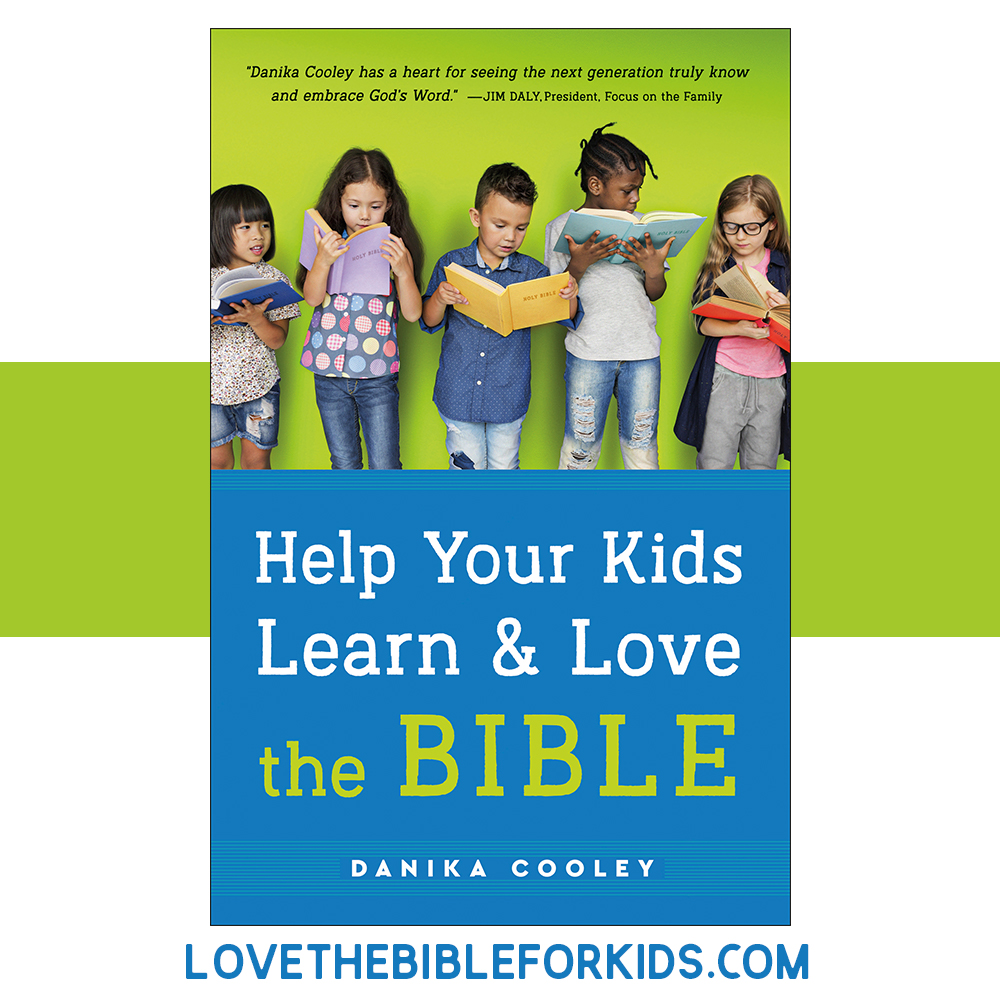 Help Your Kids Learn and Love the BibleLearn More Here
---
Martin Luther and the Reformation
Teach your teens about Martin Luther and the Reformation in an exciting, new way with When Lightning Struck!: The Story of Martin Luther!
Martin Luther (1483-1546) is often referred to as "The Father of the Reformation". Born during a time of superstition, tradition, and spiritual corruption, Luther gave up a lucrative career as a lawyer to become a monk in the Roman Catholic Church–a path he felt would certainly lead to salvation.
As Luther's understanding of the spiritual corruption within the Church grew, and he despaired of true salvation, Luther (now a scholar and priest) sought the Bible for answers. Following his discovery of the true gospel in Scripture, Luther began to preach spiritual freedom to his congregation, and to teach biblical (rather than philosophical) theology at the University of Wittenberg.
It was on October 31, 1517 that Martin Luther penned his Ninety-Five Theses in Latin in response to the abusive indulgence sales practices of the monk Johann Tetzel in a nearby town. Luther nailed the Theses to the door of the Wittenberg Castle Church, the scholarly bulletin board of his day, and mailed a copy to the Archbishop of Mainz. Luther hoped to start a scholarly debate about the practice of selling salvation through plenary indulgences. The response he received was greater–and more dangerous–than he imagined it would be.
Luther's story is exciting. There are death defying moments, epic spiritual battles, narrow escapes, a kidnapping, revolution, and war. As the "Father of the Reformation", Luther is a vital figure in Church history. His sacrifice and willingness to wage battle against the spiritual, religious, and political powers of his medieval world allowed Christians throughout time to embrace the truth of salvation by grace alone through faith alone in Christ alone as explained by Scripture alone once again. May all glory be to God alone!
Read portions of the first eight chapters of When Lightning Struck!:
---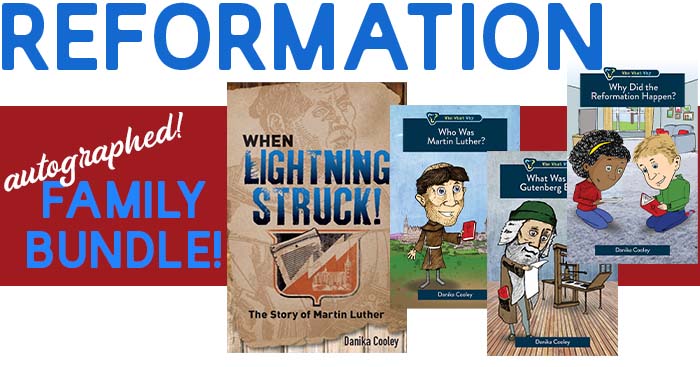 Your kids will love the Who What Why Reformation series with illustrated narratives for 8-11 year olds.
And, Martin Luther's young adult historical fiction story makes the perfect family read aloud!
Grab the autographed Reformation Family Bundle!
---
More Thinking Kids Posts You'll Love
---
Join the newsletter
Get the Family Prayer Box Project FREE!
Teach your children to pray with this fun project that includes 7 printable sets!