Teach the good news about Jesus for kids with these five great picture books! Each explains the good news of the gospel in a different way.
---
The Bible has several really important themes running through it:
Who God is
Our sin nature and our need for a Savior
God's great plan for salvation
Jesus' commands for his followers
God's great plan for salvation–the good news of the gospel–is something we want to teach our kids over and over again!
---
The Good News About Jesus for Kids
We want to share the good news about Jesus in ways our children understand it. AND, there are some great picture books available to help!
In fact, I'm going to tell you about FIVE fabulous picture books about God's amazing plan for salvation!
---
What is the Good News of the Bible?
You can share the Good News in the Bible with your kids through Scripture:
Teach your kids the gospel of Jesus Christ in an easy, fun way.
Post this FREE, fun poster in your dining room and review it with your kids at mealtimes!
The Gospel Verses Poster comes with verse cards in ESV and KJV. Just print them and work on memorizing the verses one at a time.
---
The Good News of the Gospel for Children
I love teaching my kids about a subject by reading a number of books on the topic. It's a great way to make sure they understand fully!
---
His Grace is Enough: How God Makes It Right When We've Got It Wrong by Melissa Kruger
This fun, rhyming book with colorful illustrations is a celebration of God's grace.
Melissa Kruger begins with the assumption that our kids know they sin. But, God's grace is big enough to cover their sin.
We can't earn God's grace. Instead, Jesus paid the price for our sin. When we believe in him, he gives us a new heart and forgives our sin. We get a new life!
This wonderful little book is perfect for your little people.
---
The Garden The Curtain and The Cross: The True Story of Why Jesus Died and Rose Again by Carl Laferton
The Bible is full of marvelous symbolism, shadows, and types.
It's always amazing to me to see how God used so many writers over such a long period of time to tell such a cohesive story. It's a story of creation, sin, and forgiveness.
The Lord is so very holy, and our sin separates us from him. From the beginning, though, he had a plan to restore us to himself.
Through the atoning death of Jesus Christ, God incarnate, we are able to be forgiven our sins and adopted as heirs of God, if only we repent and believe.
With his new book The Garden The Curtain and The Cross (The Good Book for Children, 2016), Carl Laferton–the Editorial Director at The Good Book Company–has done a wonderful job  of presenting the truth of the gospel in a creative and engaging way for 3-6 year olds, tying together the symbolism of the Garden of Eden and the New Earth, the temple curtain into the Holy of Holies, and the cross.
Through these objects/places, he tells the story of God's plan for redemption from Genesis through Revelation on a level small children can understand well.The text of the book is simple and straightforward. Preschoolers will easily be able to listen to the story, while early readers will delight in helping you read portions of the book.
The illustrations in The Garden The Curtain and The Cross by Colombian illustrator Catalina Echeverri are really beautiful and eye-catching, with a different muted tone from the expulsion of the garden until the New Earth. It's worth noting that Jesus is depicted in the illustrations, for those concerned with how the second commandment relates to children's books.I'm delighted to see such a comprehensive and unique presentation of the gospel for young children.
Get the coloring and activity book and board book!
---
The Magnificent Time Machine by Sinclair B. Ferguson
In this unique retelling of God's story of salvation, Sinclair Ferguson takes kids backward through time–and Scripture–aboard a flying time machine.
Then, through an imagined conversation at the beginning of time–before Creation–between the three Persons of the Trinity, he explains God's great plan for salvation and the individual roles of God the Father, God the Son, and God the Holy Spirit in the gospel. It's an interesting way to explain the doctrine of salvation. Children will certainly grasp that the plan for salvation existed before any humans were around to sin.
Then, children take a trip back through Scripture to see key points at which God's good news of the gospel became reality.
Finally, they are charged with sharing the good news of Jesus with others!
---
God's Very Good Idea: A True Story of God's Delightfully Different Family by Trillia Newbell
This is another lovely book about God's very good idea to make many different people in his own image who all enjoy loving him and each other.
Newbell clearly shares the story of the gospel, beginning with Adam and Eve and the Fall–when people ruined God's very good idea. She shares that our mistreatment of each other is sin, and for our sin we all need forgiveness. We can only love each other with the help of Jesus, who welcomes everyone who asks his forgiveness.
Jesus' people are the Church–a physically and ethnically diverse group who love Jesus and love each other. This is a delightful book.
Grab the God's Very Good Idea Coloring and Activity Book and board book!
---
God's Family: The Greatest Royal Family Ever by Catherine Mackenzie
I love this book for preschool and kindergarteners!
I don't remember ever reading such a clear explanation of the gospel for little people. I taught Sunday School to kids ages 2-4 for at least 6 or 7 years, and one of my favorite ways to explain our heritage in Christ was always by explaining that followers of the King of the Universe became his children—princes and princesses. That resounded well with my little friends.
This week it resounded well with my little nieces as I read God's Family to them.
Ms. Mackenzie explains that heritage that followers of Jesus have as followers of Christ. Children of the King are of course "part of the greatest royal family ever".
Then in ten royal lessens, she explains important aspects of the gospel in child-friendly language:
Children will learn to understand that they are sinners, that God saves sinners, and the plan by which he does so.
They will comprehend God's majesty and sinless nature.
Kids will learn of the gift of faith given by God to his children and his grace which could never be earned by works.
They will learn that as children of God, they will learn to hate sin too, that they will desire to tell others of God's free gift of grace and faith, and that they may even travel far away to do so.
Children will read about eternal life—that when believers stop living, they are immediately with Jesus, and that one day their bodies will be raised to dwell forever with God in the New Heavens and New Earth.
Each page's royal lesson has a summation and a Bible verse accompanying it, along with simple, royal illustrations by Tessa Janes. I love this book. God's Family: The Greatest Royal Family Ever is a joyful telling of the gospel for preschool and kindergarten-aged kids.
---
Bible Resources for Your Kids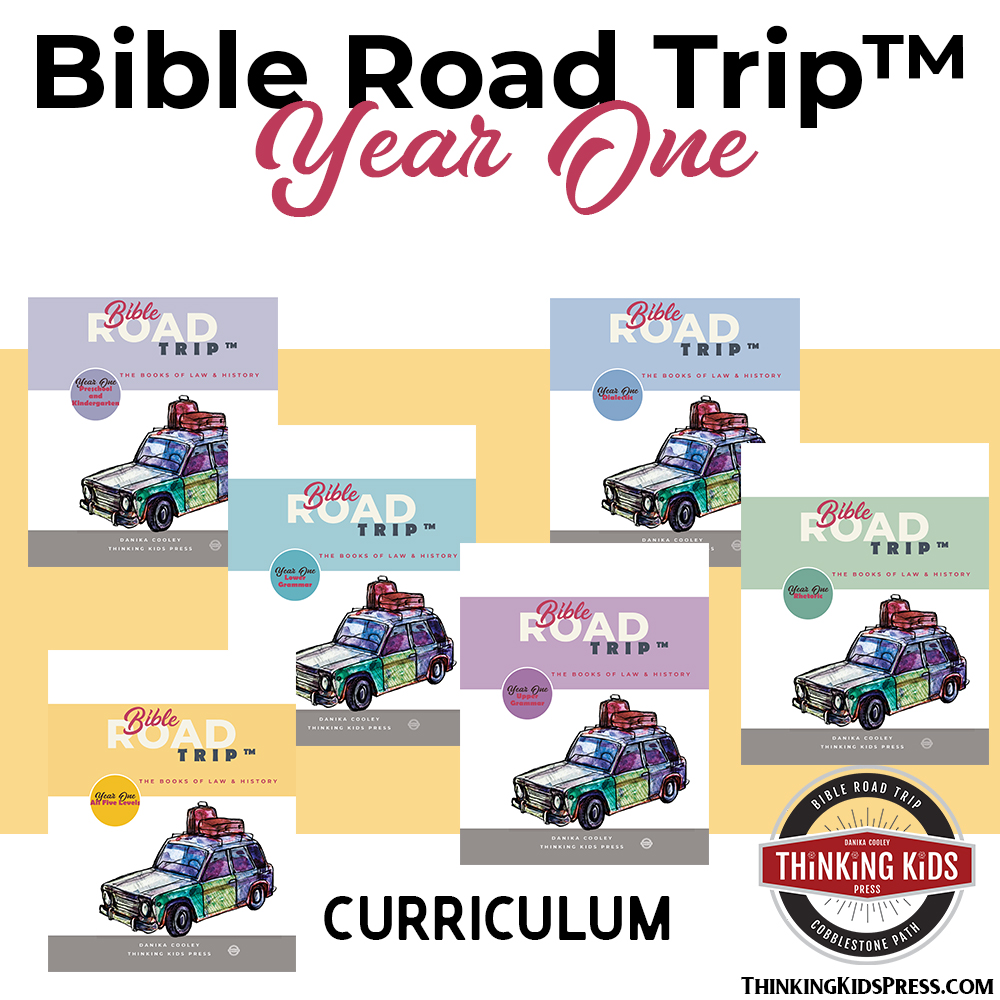 Bible Road Trip™ CurriculumLearn More Here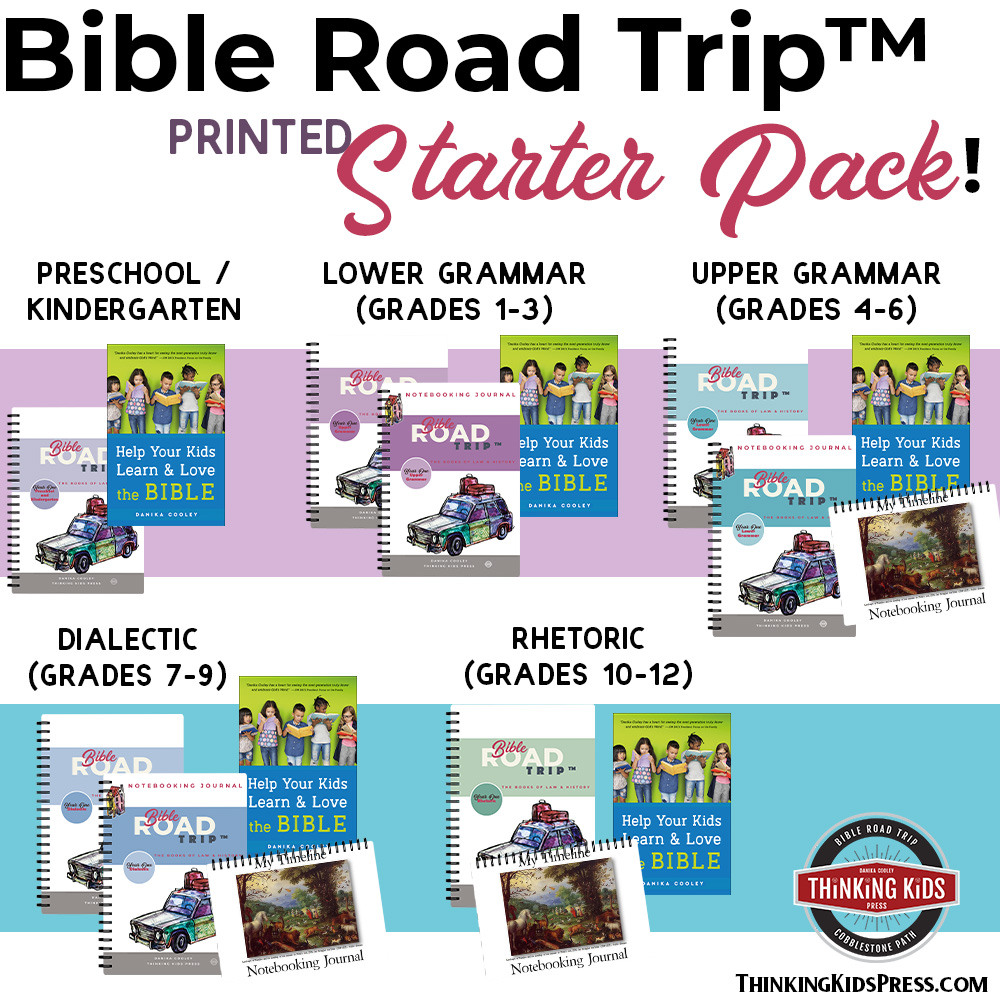 Starter BundleLearn More Here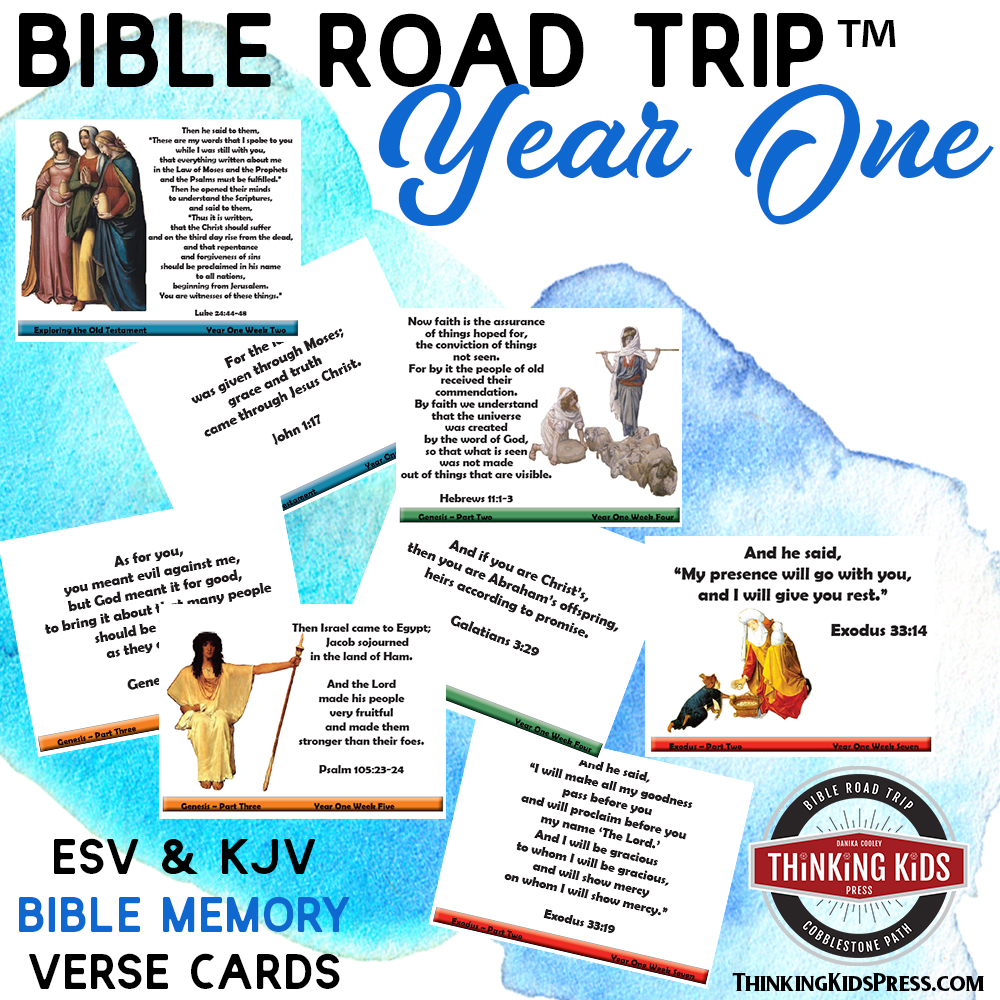 Bible Road Trip™ Memory Verse CardsLearn More Here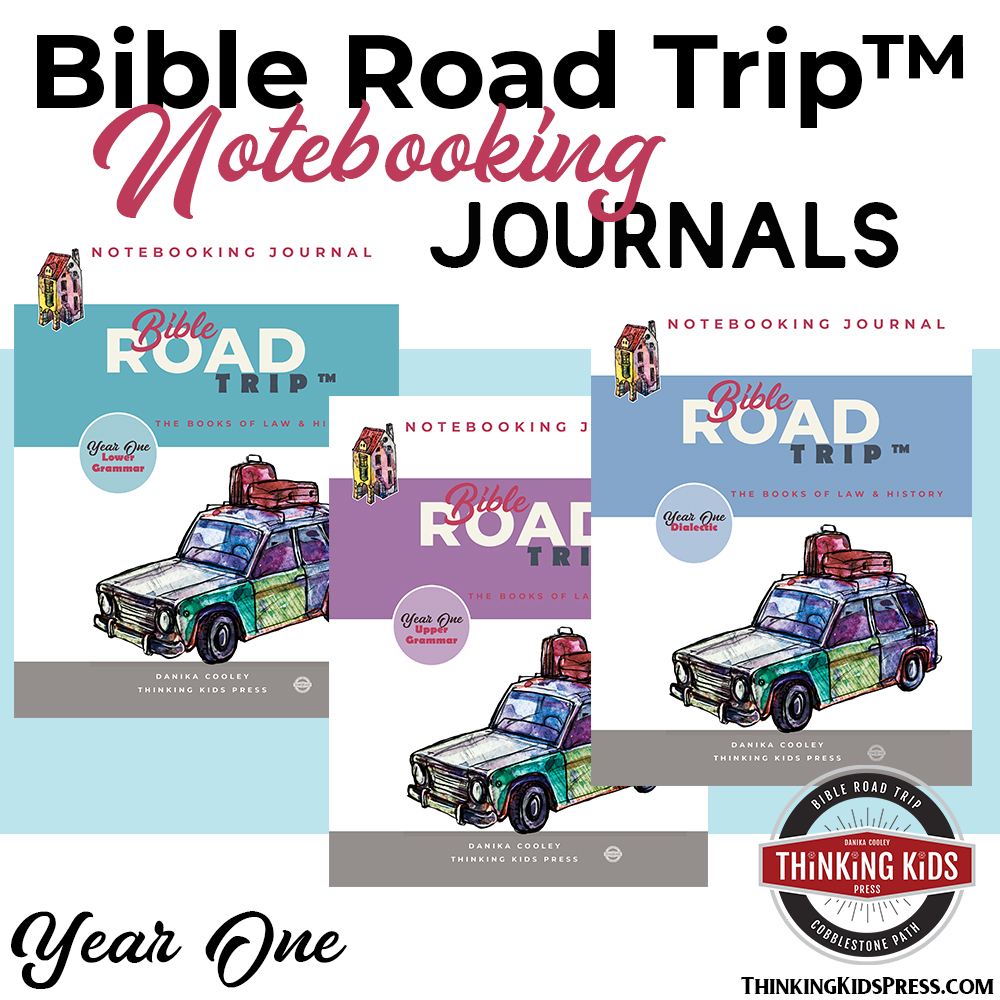 Bible Road Trip™ Notebooking JournalsLearn More Here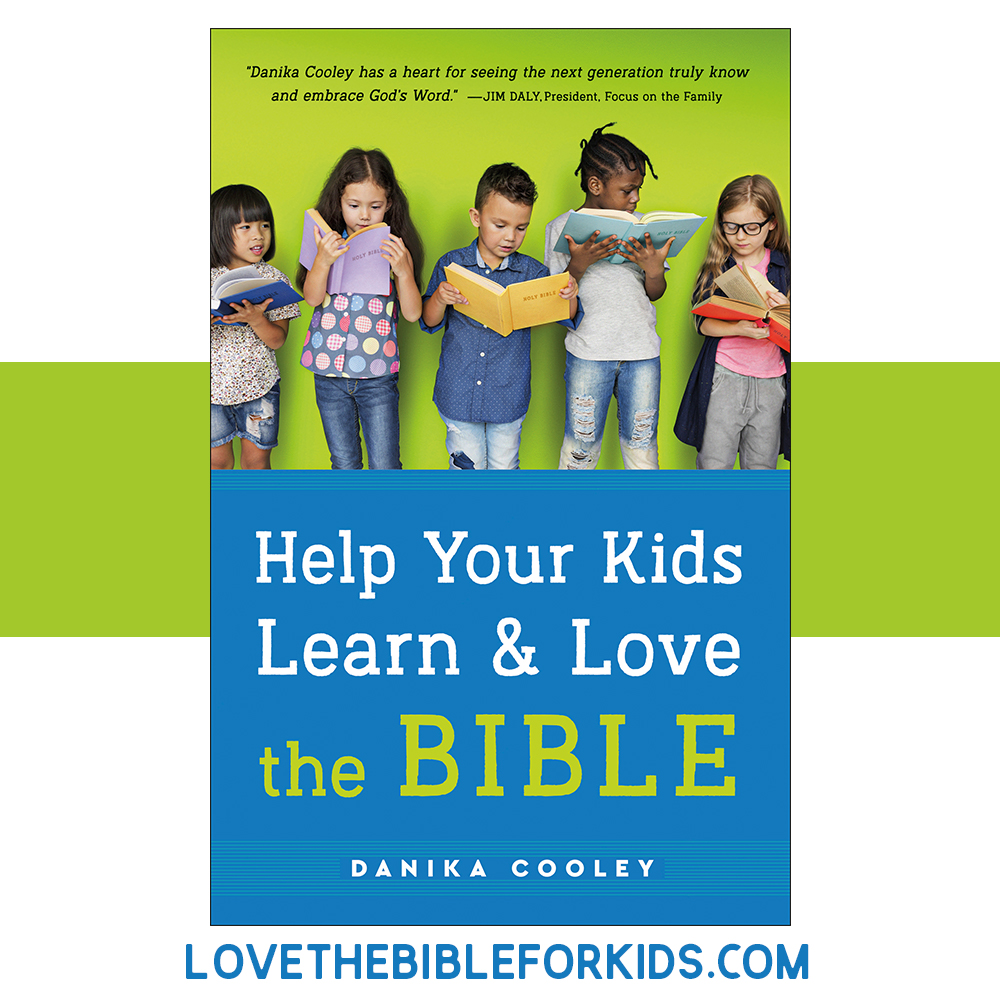 Help Your Kids Learn and Love the BibleLearn More Here
---
A Resource to Help Teach Kids About Life in the Womb
Wonderfully Made: God's Story of Life from Conception to Birth
Your kids will love learning about life inside the womb with Wonderfully Made: God's Story of Life from Conception to Birth, published by Christian Focus 4 Kids.
Wonderfully Made is a science- and Scripture-filled picture book for kids ages 5-11. The book is told from the perspective of a mother telling her child about his or her development in the womb week-by-week. In fact, Wonderfully Made is written to help parents meet the theological, scientific, and relational purposes of teaching kids about life in the womb.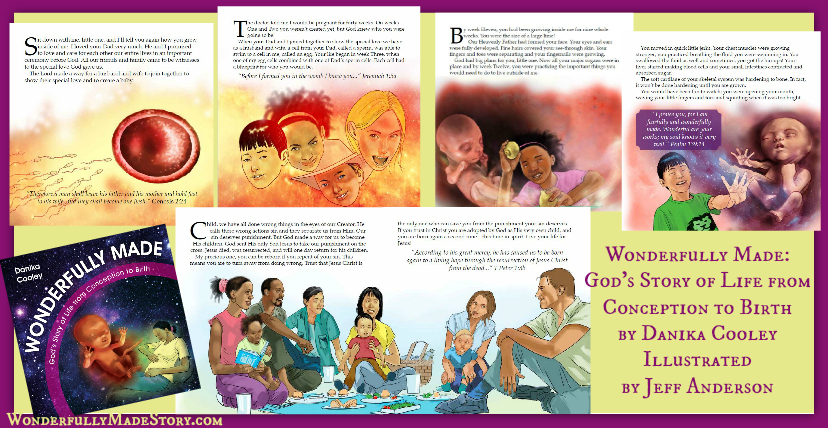 You can also learn more about Wonderfully Made over at the book page.
Head over to the Thinking Kids Press store for your free Wonderfully Made posters, Bible memory verse cards, and lapbook!
They're a great companion to the book Wonderfully Made, and the perfect way to teach your kids about life in the womb!

You can purchase Wonderfully Made now:
Autographed from Danika Cooley: Wonderfully Made: God's story of life from conception to birth
Amazon: Wonderfully Made: God's story of life from conception to birth
Amazon UK: Wonderfully Made: God's Story of Life from Conception to Birth
Christian Book: Wonderfully Made: God's story of life from conception to birth
---
Check out my discussion about how we can talk to our kids about their changing bodies with the parenting producer at Focus on the Family .
---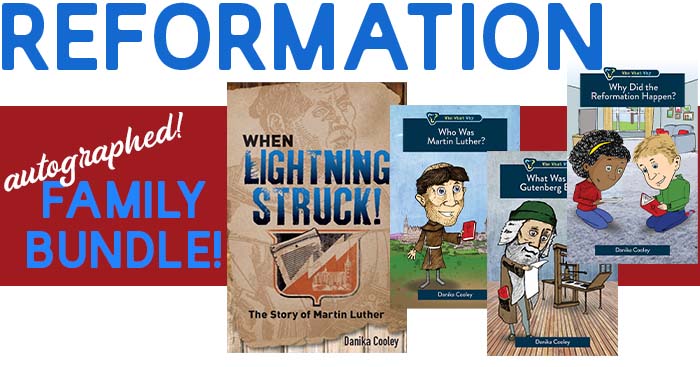 Your kids will love the Who What Why Reformation series with illustrated narratives for 8-11 year olds.
And, Martin Luther's young adult historical fiction story makes the perfect family read aloud!
Grab the autographed Reformation Family Bundle!
---
More Thinking Kids Posts You'll Love
---
Join the newsletter
Get the Family Prayer Box Project FREE!
Teach your children to pray with this fun project that includes 7 printable sets!