Are you looking for wonderful Christian biographies for children? Look no further! Your 3-7 year olds will love the Little Lights biographies for children.
---
Christian history is important for our kids
to learn for a number of reasons, but my favorite is that they learn to identify God's sovereign hand in history.
When our children read about how God works in and through the life of another young man or woman, they learn to see his hand in their lives as well. As they read the stories of men and women across times and cultures, they learn to see that God works in our time and culture as well.
Christian biographies for children can be an effective tool to help our children grow in faith. In our trials, God grows our character and he is glorified–even if we cannot see how at the time (James 1:2-4, 1 Peter 1:6-7, Romans 5:1-5). Our kids learn this lesson through reading about how others walked through suffering in faith, and in seeing how God was glorified through their faithfulness.
---

---
Christian Biographies for Children
I love Catherine Mackenzie's Little Lights biographies from Christian Focus 4 Kids. I really appreciate that the stories are told simply and engagingly, beginning in the childhood of each Christian hero, and moving through their life. It's powerful for kids to read about God's work in the lives of other children–and to see how they grew up to serve the Lord.
The books are wonderful for young readers, allowing them to grow in their reading ability over time. The left-hand side of the page contains more text, allowing you as a parent to read to your child. Your independent reader can practice reading this side as well. The right-hand side of the page has a simple sentence for the very earliest readers to read.
Check out the way this works in these pages from John Knox:
The illustrations by Rita Ammassari are lovely as well, and your children will enjoy looking at them.
---
---
The Little Lights Christian Biographies for Children Ages 3-7
The Little Lights series of Christian biographies for children has a number of volumes available. They're a great addition to your children's library, and all are available in individual volumes. There are also two boxed sets available with five books each, which make perfect gifts!
The Little Lights Box Set #1 comes with volumes on Amy Carmichael, Hudson Taylor, Corrie ten Boom, George Muller, and Helen Roseveare.
Books in Box #1
George Müller: Does money grow on trees? (Little Lights)

Hudson Taylor: Could somebody pass the salt? (Little Lights)

Amy Carmichael: Can brown eyes be made blue? (Little Lights)

Helen Roseveare: What's in the parcel? (Little Lights)

Corrie Ten Boom: Are all of the watches safe? (Little Lights)

---

---
The Little Lights Box Set #2 comes with volumes on David Livingstone, John Calvin, Martin Luther, Eric Liddell, and Mary Slessor.
Books in Box #2
David Livingstone: Who is the bravest? (Little Lights)

John Calvin: What is the truth? (Little Lights)

Martin Luther: What should I do? (Little Lights)

Mary Slessor: What is it like? (Little Lights)

Eric Liddell: Are you ready? (Little Lights)

---

---
The Little Lights Box Set #3 comes with volumes on C.S. Lewis, John Knox, Lottie Moon, Gladys Aylward, and Charles Haddon Spurgeon.
Books in Box#3
There are more books available in the Little Lights series that are not (yet) in a boxed set. You'll want to add these to your library as well!
C.S. Lewis: Can you imagine? (Little Lights)

John Knox: Who will save you? (Little Lights)

Lottie Moon: What do you need? (Little Lights)

Gladys Aylward: Are you going to stop? (Little Lights)

Charles Spurgeon: Who Is the Greatest? (Little Lights)

---

Christian Biographies for Kids | Christian History for Kids | Theology for Kids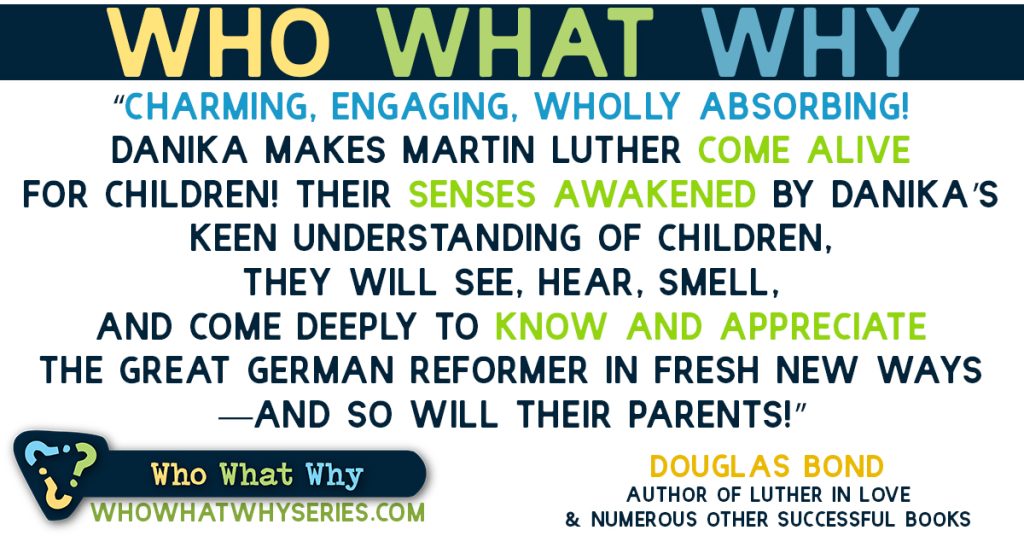 "As for the saints in the land, they are the excellent ones, in whom is all my delight." – Psalm 16:3, ESV  
Christian History Matters for Our Kids.
History matters. Now, more than ever, we see how important it is for our children to know and understand history and the Bible.
Here's why:
God is the sovereign ruler of all things. It's important for our kids to see his hand in the history of nations and in the lives of both peasants and kings. 

Christian history is the story of our family history. Our kids get to see how people who love Jesus follow him.

Understanding history can help our kids learn historic and biblical theology. They learn what the Bible says and what that means for us. They also see when the study of Scripture has taken important turns that have changed the Church.   

Reading Christian biographies and history can be a wonderful way for kids to think outside their own time and culture. God's Church spans centuries and includes people from every nation.    

Christian biographies help kids consider their own faith, walk with Jesus, and the impact their witness may one day have on others–and on history. 
Elementary-aged kids need middle grade resources that are fun, a little sassy, and that teach valuable lessons. 

The Who What Why Series is the perfect resource to teach your kids about history, while helping them apply biblical truths to their lives today.
---
More Thinking Kids Posts You'll Love
---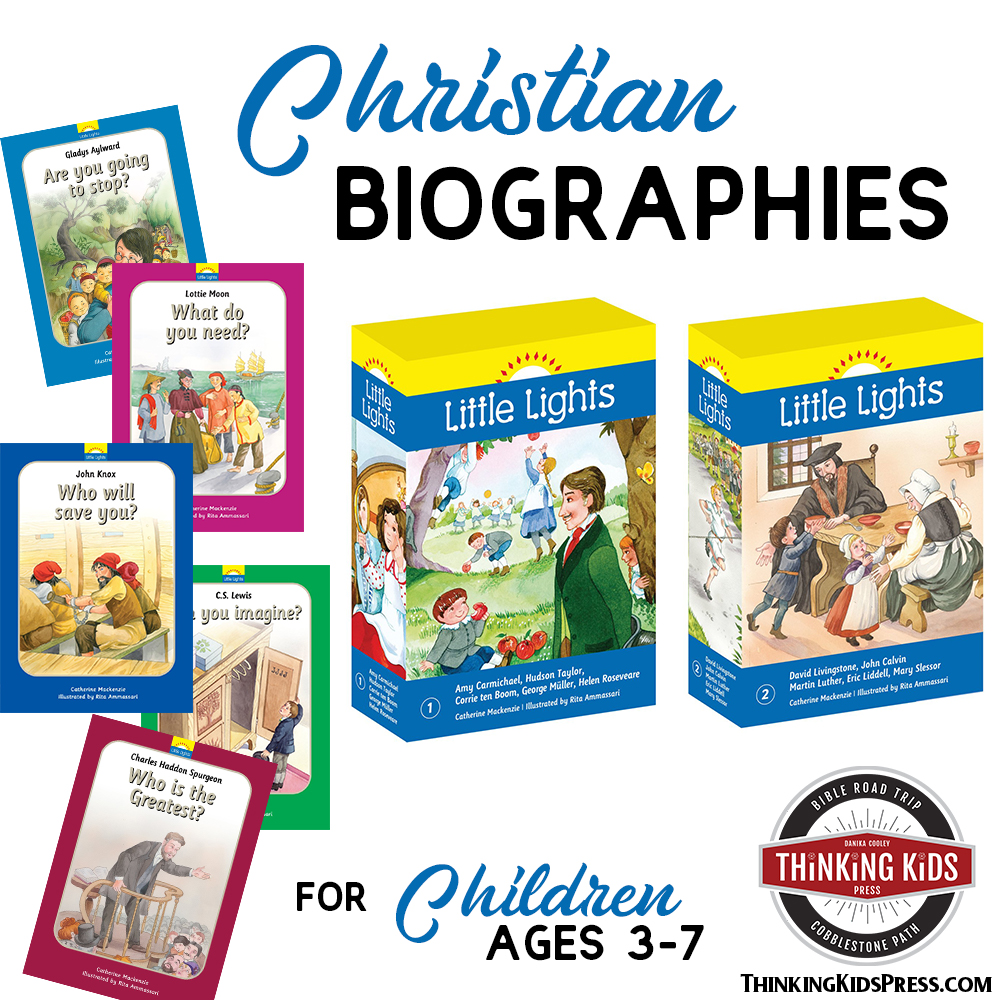 Join the newsletter
Get the Family Prayer Box Project FREE!
Teach your children to pray with this fun project that includes 7 printable sets!