Do your kids love picture books? Are you looking for picture books for older kids? Check out these Christian picture books your kids will love!
---
---
Every mom knows there's more than one kind of picture book. Am I right?
There are picture books that are truly books of pictures–with few words, if there are any at all.
There are picture books for the youngest of readers.
There are picture books for early readers to read on there own.
And, there are picture books for older readers. Books that take more than one sitting to read through, that use higher level words, and that won't bore your older elementary school-aged children. Those are the type of picture books we're going to talk about today.
---

---
Christian Picture Books for Older Kids
Wonderfully Made: God's Story of Life from Conception to Birth

The World Created, Fallen, Redeemed, and Restored: The Gospel Plan of God

That Little Voice in Your Head: Learning about your Conscience

HOW MAJESTIC IS THY NAME: DELIGHTING IN THE GRANDEUR OF GOD

A Child's First Book About Marriage: God's Way is Always Best

Lessons I Learned From My Little Girl

---
Wonderfully Made is the story of each child's preborn life, told from the perspective of the child's mother.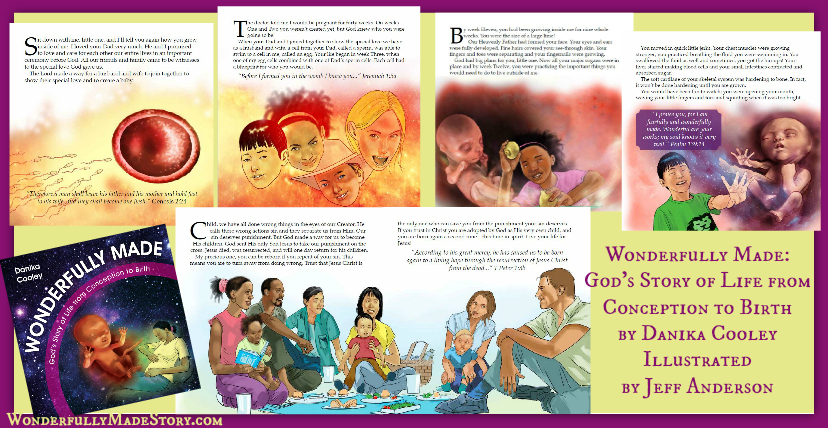 This 48-page picture book for 5-11 year olds covers the growth and development process through each week of pregnancy, sharing valuable science and Scripture with kids in a loving way, ending with the story of eternal life available through Jesus Christ when we are born again.
My sincere hope that Wonderfully Made will help a generation of children develop a tender understanding of life in the womb, and of their own worth in the eyes of God.
Don't forget to download your free Wonderfully Made lapbook, posters, and Bible memory cards.
---
The World Created, Fallen, Redeemed, and Restored: The Gospel Plan of God is divided into four "sections": Creation, Fall, Redemption, and Restoration.
The books explains the overarching narrative of God's plan for salvation from Scripture. Full of illustrations from the Bible, this is book provides a really helpful way to guide your older children through the story of redemption.
---
That Little Voice in Your Head: Learning about Your Conscience is a beautifully-illustrated book about the conscience. I really love the little light bulb.
Andrew David Naselli co-authored Conscience: What Is It, How to Train It, and Loving Those Who Differ for adults. That Little Voice in Your Head is written for young people, to help them understand the gift of a conscience that the Lord has given us. It covers what a conscience is, how Jesus cleans our consciences, Bible rules vs. family rules, how to treat your conscience, and how the Bible helps your conscience grow and develop.
---

---
How Majestic is Thy Name: Delighting in the Grandeur of God is a lovely 73-page picture book about creation. This picture book has glossy pages and gorgeous photographs.
Each two-page spread has interesting facts about a part of creation (like flowers, wind, dew, sea monsters, eagles, silver, gold), and then an explanation about how God is greater than the aspect of creation just described, along with a Bible verse or passage.
---
A Child's First Book About Marriage: God's Way is Always Best  is a wonderful book on God's design for marriage, written in a very appropriate and winsome way.
The book covers God's ordination of the institution of marriage, the union of man and wife, friendship in marriage, the marital vow, how to love someone with a broken marriage, what God says marriage is, and marriage as a picture of Christ and his Church.
---

---
Lessons I Learned from My Little Girl is a unique picture book–I've never seen anything like it!
The book recounts stories of Dai Hankey's little girl, each with a spiritual lesson. The 42-page book is divided into short chapters, covering subjects such as our creation by a God who cherishes us, God's love for us, our sin, Jesus' understanding of us, Jesus' atonement for our sins, God's forgiveness in repentance, eternal life, and our response to God. The pictures are beautiful, and the stories are engaging.
---

Christian Biographies for Kids | Christian History for Kids | Theology for Kids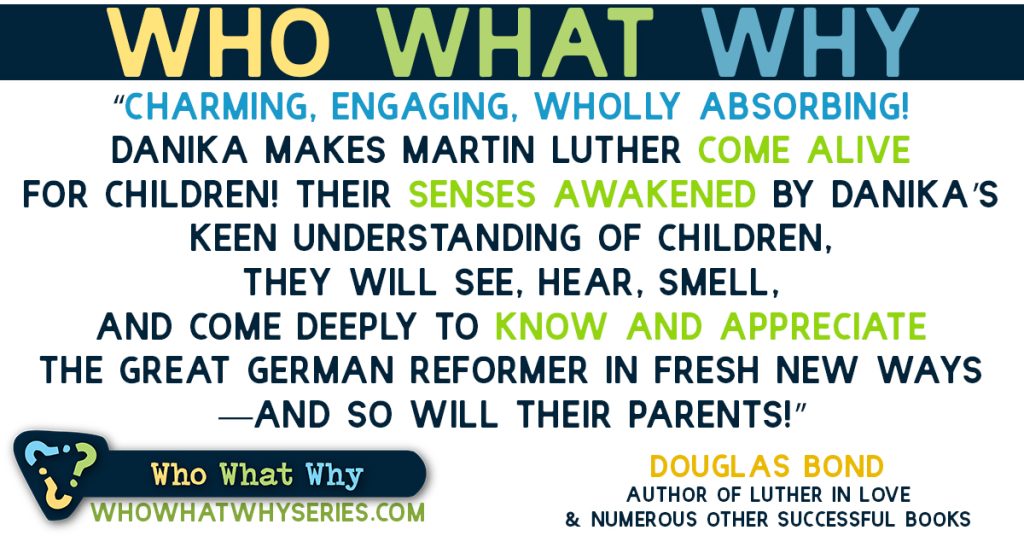 "As for the saints in the land, they are the excellent ones, in whom is all my delight." – Psalm 16:3, ESV  
Christian History Matters for Our Kids.
History matters. Now, more than ever, we see how important it is for our children to know and understand history and the Bible.
Here's why:
God is the sovereign ruler of all things. It's important for our kids to see his hand in the history of nations and in the lives of both peasants and kings. 

Christian history is the story of our family history. Our kids get to see how people who love Jesus follow him.

Understanding history can help our kids learn historic and biblical theology. They learn what the Bible says and what that means for us. They also see when the study of Scripture has taken important turns that have changed the Church.   

Reading Christian biographies and history can be a wonderful way for kids to think outside their own time and culture. God's Church spans centuries and includes people from every nation.    

Christian biographies help kids consider their own faith, walk with Jesus, and the impact their witness may one day have on others–and on history. 
Elementary-aged kids need middle grade resources that are fun, a little sassy, and that teach valuable lessons. 

The Who What Why Series is the perfect resource to teach your kids about history, while helping them apply biblical truths to their lives today.
---
More Thinking Kids Posts You'll Love
---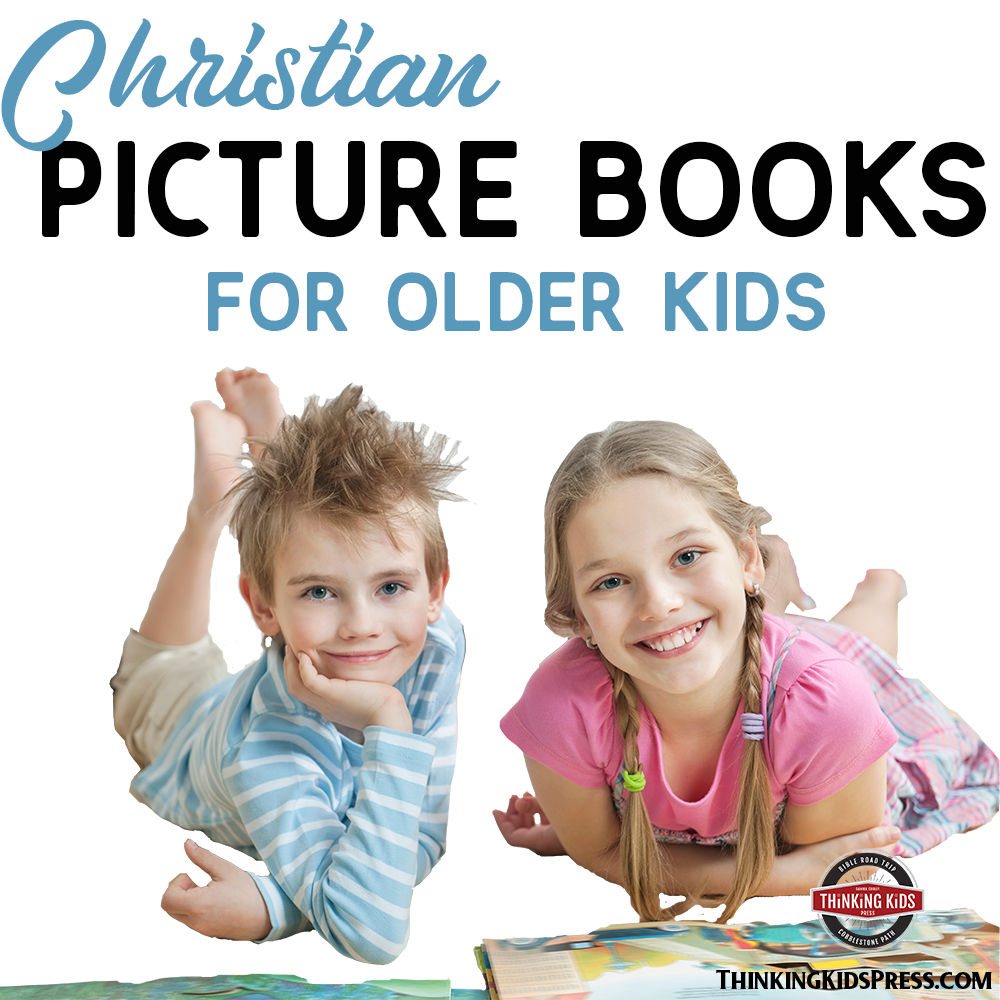 Join the newsletter
Get the Family Prayer Box Project FREE!
Teach your children to pray with this fun project that includes 7 printable sets!