Parenting can be tough. When I overreact to my child's offense I make it harder. Here are five things that occur when I overreact.
---
On the battlefield "Shock and Awe" is a strategy used to emotionally overwhelm and confuse the enemy.
The idea is essentially to offer such a display of force that no one will have the will to rebel against the incoming authority. The invaded respond purely out of confusion and abject terror, rather than out of ideological agreement or love for the invaders.
Sometimes parenting is hard. The Shock and Awe tactic can appear appealing when a child seems to have run his little train so far off the rails there looks to be no hope of return. Sometimes invading with power seems to be the only response when one is confronted with Sharpie all over the travertine tile, or p*rn all over the hard drive.
I've certainly reacted to my own four children with what could only be called Shock and Awe Parenting more than once. Of all the things I've done in my parenting, this reaction is probably the one I regret the most and that I have worked and prayed the hardest over.
---

---
Shock and Awe Parenting
Overreacting to my child's offense can show up in a number of ways designed to induce regret and shame in my child. These behaviors are indeed a reaction rather than a thoughtful, biblical response:
Yelling
Lecturing
Sobbing
The Silent Treatment
Publicly Humiliating
Demeaning
Grieving Endlessly (as one without hope)
---

---
Five Things That Occur When I Overreact to My Child's Offense
Every parenting tactic yields results. Otherwise we wouldn't use a technique more than once, right?
Overreacting to my child's sin or youthful mistakes certainly can gain a temporary obedience of sorts. I can confuse the subject and neutralize the uprising–for a moment. But there are other results of my overreaction to my kid's sin. Here are five:
1) I negate the message of the gospel.
All have sinned and fall short of God's glory (Romans 3:23), and until justified (saved) we are dead in our sins (Ephesians 2:1). We cannot save ourselves (Romans 3:20), but God made us alive by grace through faith (Ephesians 2:8-9). Each sinner must repent and believe on the Lord Jesus Christ (Mark 1:14-15). Believers in Jesus Christ are to keep Jesus' commandments so that we may abide in His love (John 15:10).
Sometimes we skip right to the end of this message as parents, don't we? Our kids need to keep God's commands!
Obey your parents! Now!
The Good News of Jesus Christ–the gospel–is THE most important message we can ever convey to our children. This is not a message left to Sunday School, devotions, or a one-time event. No, we must communicate the gospel daily. Not only do our kids need to hear it, we need to hear it too.
I cannot think of a better time to communicate the gospel to my children than when they sin. They need to know what sin is, and they need to hear that there is forgiveness available to sinners. They need to know that Jesus Christ died for their sins and that they need only to repent and believe to be saved from eternal damnation.
What an amazing truth! How can I convey that glorious truth while I'm dropping emotional bombs on the children the Lord has given me to steward?
Also, if my overreaction is not to my child's sin, but to a youthful mistake (like spilling the milk, getting lost in thought, or forgetting to put the ice cream away), my child just might take away the message that his forgetfulness or clumsiness is a bigger deal than his sin. That would be a travesty.
---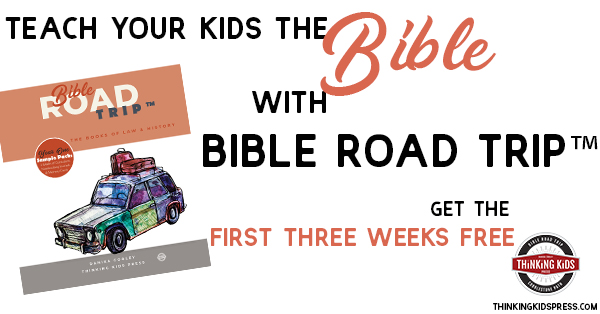 ---
2) I elevate my child to a special category of sinner.
But now the righteousness of God has been manifested apart from the law, although the Law and the Prophets bear witness to it—the righteousness of God through faith in Jesus Christ for all who believe. For there is no distinction: for all have sinned and fall short of the glory of God, and are justified by his grace as a gift, through the redemption that is in Christ Jesus, whom God put forward as a propitiation by his blood, to be received by faith. This was to show God's righteousness, because in his divine forbearance he had passed over former sins.  It was to show his righteousness at the present time, so that he might be just and the justifier of the one who has faith in Jesus.

 Then what becomes of our boasting? It is excluded. By what kind of law? By a law of works? No, but by the law of faith. For we hold that one is justified by faith apart from works of the law." ~ Romans 3:21-28(ESV)
I am a sinner with a capital "S". Even the smallest and most insignificant of my sins was enough to violate God's standard and to condemn me to an eternity in Hell.
But God, being rich in mercy, because of the great love with which he loved us, even when we were dead in our trespasses, made us alive together with Christ—by grace you have been saved—and raised us up with him and seated us with him in the heavenly places in Christ Jesus, so that in the coming ages he might show the immeasurable riches of his grace in kindness toward us in Christ Jesus. For by grace you have been saved through faith. And this is not your own doing; it is the gift of God, not a result of works, so that no one may boast." ~ Ephesians 2:4-9 (ESV, emphasis mine)
It is ONLY because of the grace of God that I am saved. Only by His grace.
I do well to remember that I too have sinned, and that I am saved only by the grace of God, when I relate to my child. When I overreact to my child's offense, I risk communicating, to myself and to my child, that my child's sin is worse than my own. I risk condemning my child to a special brand of sinner–one who is harder for God to forgive.
John Bunyan, the author of the Puritan classic Pilgrim's Progress, once wrote: "No child of God sins to that degree as to make himself incapable of forgiveness." I do well to remember this. Even when the situation looks bleak, it is God who saves and it is God to whom I must appeal for my child's soul and future.
---

---
3) I focus on my own irritation and fear.
There is no fear in love, but perfect love casts out fear. For fear has to do with punishment, and whoever fears has not been perfected in love. We love because he first loved us. ~ 1 John 4:18-19 (ESV)
When I overreact to my child's offense, it's usually out of fear or irritation. My child has inconvenienced me or destroyed something I value. I may fear for my child's future or for my own reputation.
I make my child's offense all about me.
After all, she's my kid, right?
Here's the real truth: my child's sin or mistake has nothing to do with me, even though it impacts me. My child's sin is a perfect time to share the gospel again in love and in truth. My child's youthful mistake is a perfect time to overcome my own emotions and communicate unconditional love even in the midst of sorrow or pain.
---
---
4) I make it harder for my child to earnestly repent.
For a moment, let's put aside my overreaction to a youthful mistake. Or a human mistake. Let's be honest–I've broken plenty of valuable china and forgotten to put thawing meat in the fridge before bed. I clumsy and forgetful. As a child, I was more so. Let's concentrate here on when a child sins.
When I overreact to my child's sin, it's usually because I've responded in fear or irritation. I've made their sin about me. I've forgotten to share with my child the message of the gospel and my love for my child in spite of his or her action.
My child is smart, and now knows that this Shock and Awe is coming directly from me, the parent. I am now the enemy, bombing the town below to bring its occupants under my control.
See what I've done? The focus is no longer on my child's sin or his need for forgiveness. I've failed to communicate God's love for His children through the gift of His Son, Jesus Christ. I haven't pointed my child to the gospel or to the Father. It's now all about me. Uh oh.
---
---
5) I fail to trust God as their Father.
But when the fullness of time had come, God sent forth his Son, born of woman, born under the law,  to redeem those who were under the law, so that we might receive adoption as sons. And because you are sons, God has sent the Spirit of his Son into our hearts, crying, "Abba! Father!" So you are no longer a slave, but a son, and if a son, then an heir through God." ~ Galatians 4:4-7 (ESV)
God is sovereign over all things–even (or especially) the salvation of my child.
If my child is saved, I can trust that the Lord will discipline him for his sin (Hebrews 12:7). I can faithfully work for the heart of my child by presenting the gospel yet again and by bringing my petitions before the Lord, the Father of both me and of my child. For, I know the Lord gives good gifts to His children (Matthew 7:11).
If my child is not yet saved, I must share the gospel with her unrepentant heart. I must also pray and trust her salvation to the Lord, who has chosen His adopted children before the foundation of the world (Ephesians 1:3-6). It is to Him I go with my worries and intercession. No amount of overreaction on my part can change the heart of my child or bring her to the Lord.
---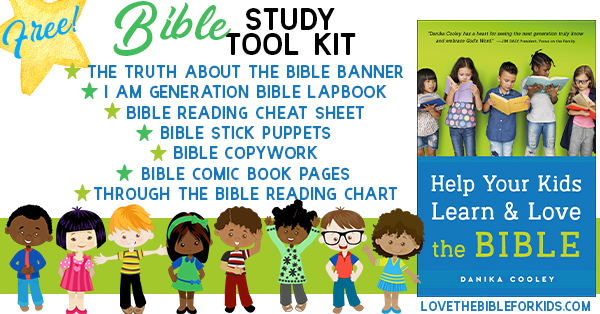 Grab your FREE Bible Study Tool Kit–over 130 pages of Bible resources for your family!
---
Whether I overreact to my child's offense by launching a Shock and Awe attack, or by grieving as one who has no hope, I'm really focusing on me and neglecting the job the Lord has given me to faithfully steward and care for my child.
Often, I need to take a deep breath and pray. Sometimes I need to lock myself in my room for the night to pray and rest before dealing with the heart of my precious child.
"You cannot antagonize and influence at the same time."
~ John Knox (1514-1572), Scottish Reformer and Theologian
---
Help Your Kids Learn and Love the Bible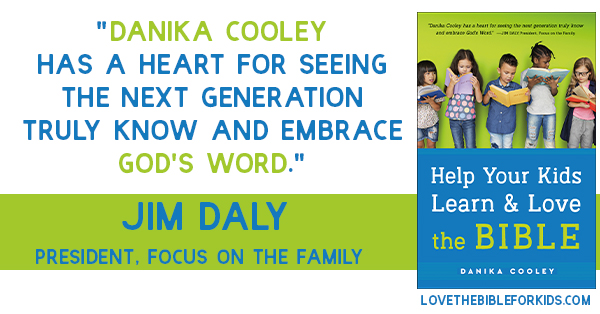 You want your kids to learn and love the Bible. 
You want to teach the Bible…
As parents, we deeply desire the best for our kids. We look for the right schools, we make them eat right and exercise, and we get them involved in extracurricular activities. We take our job as parents seriously.
But are we also putting our time and energy into
teaching them the Bible? Giving them the life-changing, soul-nourishing words of Scripture is not only doable, it's an essential part of parenting kids for Jesus. And the good news is, studying God's Word as a family doesn't have to be difficult!
2 Timothy 2:15, ESV, says:
Do your best to present yourself to God as one approved,
a worker who has no need to be ashamed, rightly handling the word of truth.
Our job, as parents who love Jesus, is to help our kids become approved workers, unashamed and rightly handling the word of truth.
The good news? Teaching the Bible isn't hard. Your family can learn the Bible together.
…and you can!
A Crash Course in Teaching the Bible to Your Kids
Danika Cooley's book, Help Your Kids Learn and Love the Bible, will give you the tools and confidence to study the Bible as a family. It will help you identify and overcome your objections and fears, give you a crash course in what the Bible is all about and how to teach it, and provide the guidance you need to set up a family Bible study habit.
You will finish this book feeling encouraged and empowered to initiate and strengthen your child's relationship with the Lord through His Word.

Help Your Kids Learn and Love the Bible will equip you with everything you need to know to teach the Bible to your kids!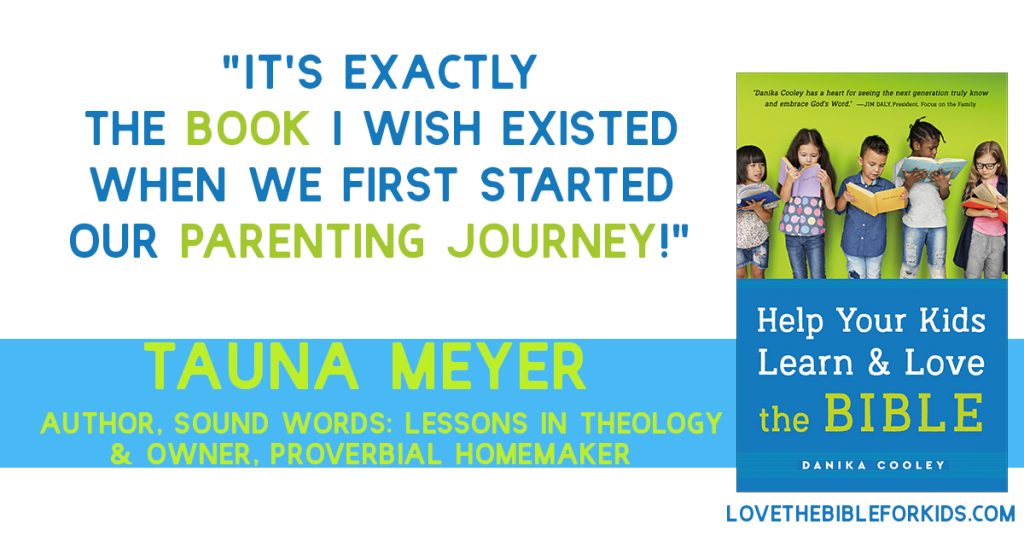 ---
More Thinking Kids Posts You'll Love
---
Join the newsletter
Get the Family Prayer Box Project FREE!
Teach your children to pray with this fun project that includes 7 printable sets!