God's love is poured into our hearts. Kids can learn about God's love as they make a heart lantern craft — with a Bible verse in ESV & KJV!
---
We tell kids to love others a lot, don't we? And really, that's biblical.
Jesus himself responded to a Pharisee's questioning with:
And he said to him, "You shall love the Lord your God with all your heart and with all your soul and with all your mind. This is the great and first commandment. And a second is like it: You shall love your neighbor as yourself. On these two commandments depend all the Law and the Prophets." (Matthew 22:37-40, ESV)
We are called to love God and love others. Those are God's two massive commands to us. Those commands can feel daunting to an adult, but for a child, loving the mean kid at the park can seem nearly impossible.
It helps (a lot!) to understand that we don't have to love God and others solely in our own power. Christians (those who believe on Jesus and have confessed him with their mouth and turned from their sin) can love other's with God's love–because God has poured his love into our hearts through the Holy Spirit.
Help your kids think through Romans 5:5 as they make this fun stained glass heart lantern craft.
---

---
God's Love Poured Into Our Hearts
As you prepare to make your heart shaped lantern, go over Romans 5:5 and help your kids understand it at a deeper level. In the ESV it says:
and hope does not put us to shame, because God's love has been poured into our hearts through the Holy Spirit who has been given to us.
When we believe in Jesus, we put our hope in him.
Discuss with your children:
To hope means to trust. What does it mean to trust Jesus? Read Romans 5:1-5 and name each promise in the passage to those who hope in God.
What does verse 5 tell us about God's love?
Read 2 Corinthians 1:21-22. If you are a Christian, where is the Holy Spirit in your life?
1 John 4:8 tells us God is love. God the Holy Spirit (one of the three persons of the One, True God) lives in the heart of all who believe in Jesus. If you love and follow Jesus, your heart is full of God's love!
How does knowing God's love is poured out in your heart through the Holy Spirit change how you think about the people you see every day? How can you show God's love to others?
Talk about God's love, our hope in God, and showing God's love to the people your child knows as you make your heart lantern. Consider going over the gospel with this free poster and verse cards as you work.
---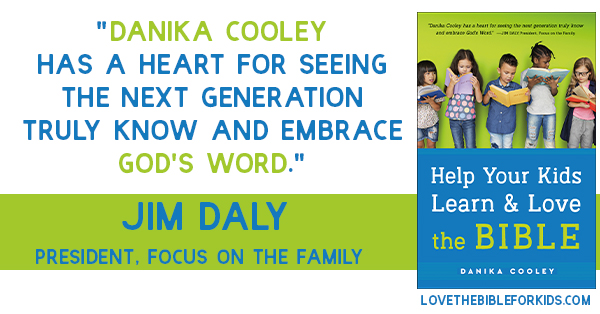 ---
Heart Lantern Craft
Check out this fun video of the heart lantern craft!
---
God's Love Poured into our Hearts | Heart Lantern Craft Supplies
You'll need a few supplies to make your heart lantern craft:
Cardstock (color for lantern)
Colored Tissue Papers
Scissors
Glue
Pencil
Ruler
Grab your free printable with instructions and printable templates.

---
---
God's Love Poured into our Hearts | Heart Lantern Craft | Instructions
Before you get started on the craft, read and discuss the passage above.
1) Print Your Heart Lantern Craft Template and God's Love Poured Into Our Hearts Verse.
Cut out the rectangular template for your lamp. Be sure to cut only the outside edges–the inner vertical lines are for folds.
Choose the version of Bible verse frame you want to use and cut out the verse on the outside of the frame.
---
2) Fold a Piece of Cardstock.
Lay your
lamp template
over a piece of cardstock in the color of your choice and trace it with a pencil. Cut around the edges so the sizes match, then fold your cardstock as shown above on the inner vertical lines.
---
3) Cut Out Your Heart.
First, use and X-ACTO knife (you'll want to do this for younger kids!) to cut out the heart on the template.
Next, lay your template over your lamp and trace the outline of the heart with a pencil.
---
4) Add the Tissue Paper.
Cut a piece of white tissue paper that is large enough to cover the heart. Cut out small pieces of colored tissue paper.
Glue the colored pieces of tissue paper onto the white tissue paper until the colored pieces will fill the shape of the heart.
---
5) Glue the Tissue Paper Inside the Heart.
Glue the white tissue paper to the inside of the lantern's cut out heart, with the colored pieces facing outward.
---
6) Make Your Paper Lantern.
Fold your God's love lantern along the creases you've already made and glue the flap to the rectangle on the other side to create a triangle.
---
6) Glue the Bible Verse Frame to Your Craft.
Glue your Bible verse frame to your lantern above the heart as shown. Put an electric votive candle in the bottom and display!
---
Books Make Great Gifts!
Help Your Kids Learn and Love the Bible
Who was Martin Luther? (Who What Why)
What was the Gutenberg Bible? (Who What Why)
Why did the Reformation Happen? (Who What Why)
When Lightning Struck!: The Story of Martin Luther
Wonderfully Made: God's Story of Life from Conception to Birth
---
Help Your Kids Learn and Love the Bible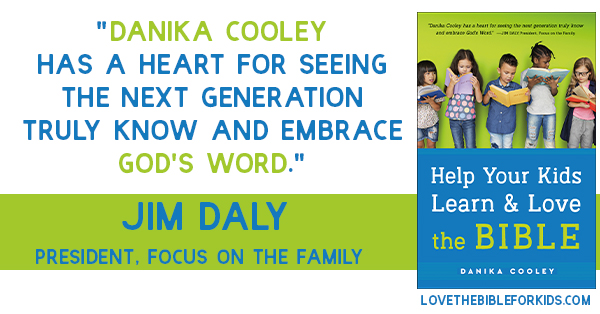 You want your kids to learn and love the Bible. 
You want to teach the Bible…
As parents, we deeply desire the best for our kids. We look for the right schools, we make them eat right and exercise, and we get them involved in extracurricular activities. We take our job as parents seriously.
But are we also putting our time and energy into
teaching them the Bible? Giving them the life-changing, soul-nourishing words of Scripture is not only doable, it's an essential part of parenting kids for Jesus. And the good news is, studying God's Word as a family doesn't have to be difficult!
2 Timothy 2:15, ESV, says:
Do your best to present yourself to God as one approved,
a worker who has no need to be ashamed, rightly handling the word of truth.
Our job, as parents who love Jesus, is to help our kids become approved workers, unashamed and rightly handling the word of truth.
The good news? Teaching the Bible isn't hard. Your family can learn the Bible together.
…and you can!
A Crash Course in Teaching the Bible to Your Kids
Danika Cooley's book, Help Your Kids Learn and Love the Bible, will give you the tools and confidence to study the Bible as a family. It will help you identify and overcome your objections and fears, give you a crash course in what the Bible is all about and how to teach it, and provide the guidance you need to set up a family Bible study habit.
You will finish this book feeling encouraged and empowered to initiate and strengthen your child's relationship with the Lord through His Word.

Help Your Kids Learn and Love the Bible will equip you with everything you need to know to teach the Bible to your kids!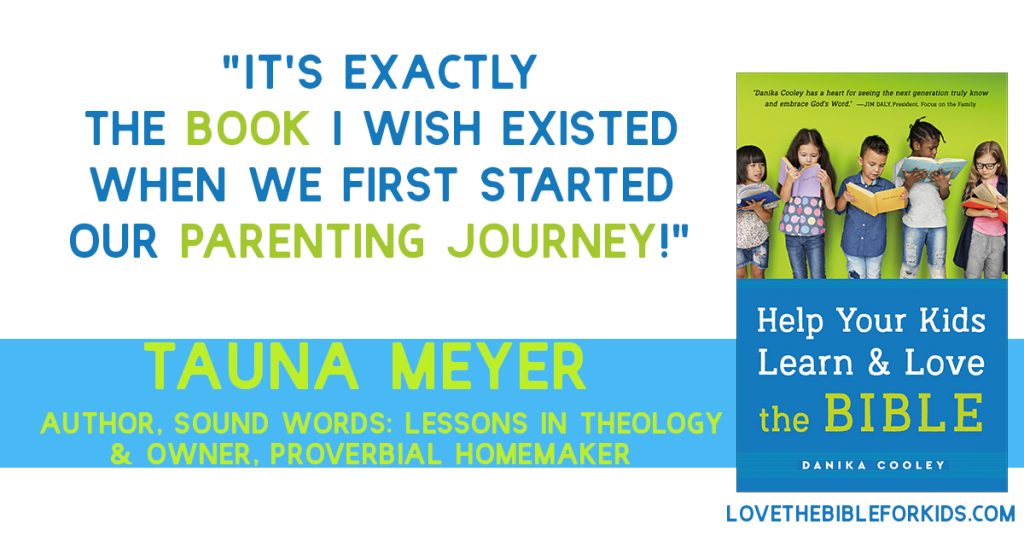 ---
More Thinking Kids Posts You'll Love
---
Join the newsletter
Get the Family Prayer Box Project FREE!
Teach your children to pray with this fun project that includes 7 printable sets!