Bible Road Trip™ is an exciting journey which places you and your children in the driver's seat! Aimed at youth grades PreK-12, Bible Road Trip™ will allow your family to survey the Bible cover-to-cover in 3 years with breaks for summer. There are notebooking pages available for the Lower Grammar (Grades 1-3), Upper Grammar (Grades 4-6) and Dialectic (Grades 7-9) levels. Students at the Rhetoric level (Grades 10-12) will keep their own notebooks and be busy sharing their information with others. You'll also find Bible memory verse card sets available at each level for every year.
Use this index of links to find your way around Bible Road Trip™. These are the links for the Parent / Teacher Guide and Indexes for Years One, Two, and Three.
Thanks for using Bible Road Trip, and God bless your trip through Scripture with your family…..
Learning about Bible Road Trip™? Start Here!
Everything You Ever Wanted to Know About Bible Road Trip (FAQs)
How to Download Thinking Kids PDFs
Suggested Schedules for Bible Road Trip
The Bible Road Trip™ Parent / Teacher Guide
Bible Road Trip™ in Full-Year PDF Downloads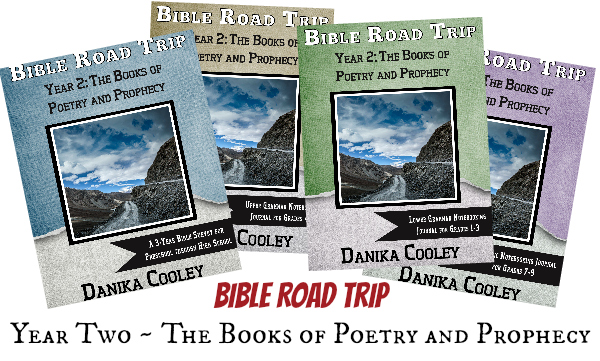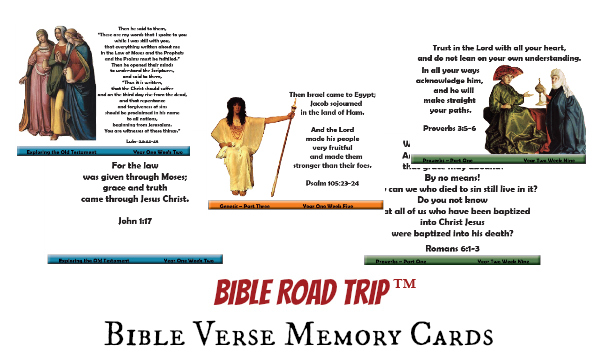 Bible Road Trip™ Resources
Bible Road Trip Parent / Teacher Guide
Resource List for Preschool & Kindergarten
Resource List for Lower Grammar (Grades 1-3)
Resource List for Upper Grammar (Grades 4-6)
Resource List for Dialectic (Grades 7-9)
Resource List for Rhetoric (Grades 10-12)
Curriculum Indexes for Subscriber PDF Downloads (Week by Week)
Index for the Books of the Law (Year One Weeks One – Eleven)
Index for the Books of History (Year One Weeks Twelve – Thirty-Two)
Index for the Books of Poetry (Year Two Weeks One – Eleven)
Index for the Books of the Prophets (Year Two Weeks Twelve – Thirty-Two)
Index for the New Testament (Year Three Weeks One – Thirty-Two)