Looking for a Bible curriculum for your kids in grades 1-3? Bible Road Trip is the answer! Find out what resources you'll want to include.
---
Bible Road Trip™ is an engaging, fun, three-year Bible survey curriculum for preschool through high school.
---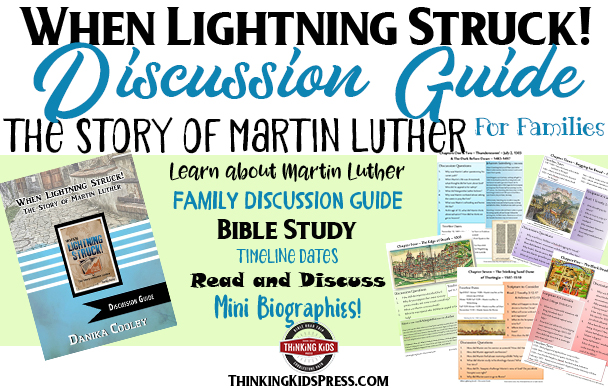 Get ready for Reformation Day with When Lightning Struck!: The Story of Martin Luther -- and grab your free Discussion Guide!
---
That means that if you start in preschool, you can take your child all the way through the Bible five times by the time he or she graduates from high school.
---

---
Bible Road Trip™ Resources for Lower Grammar
In addition to the Bible Road Trip™ curriculum, your family will benefit from studying the wonderful resources that coordinate with the study schedule. Below is the list of the resources you'll want to have on hand for the Lower Grammar level of your Bible curriculum.
Years One – Three Necessary Resources
Join the newsletter
Get the Family Prayer Box Project FREE!
Teach your children to pray with this fun project that includes 7 printable sets!