Need a reading book log for kids? Get book lists, help kids master the book report, & teach the Dewey Decimal system, fiction and nonfiction.
---
"What am I going to do to make books exciting for my son?" I asked myself late one night when my boys were in second and third grade.
"Better to ask," came the sleepy reply, "how you plan to solve this dilemma at 1am."
Unfortunately for the sleepy side of my brain, there was no more sleep that night…..
Eureka! I found a solution to our family's reading woes, and we've been using it ever since. Perhaps it will be helpful to yours as well.
---

---
Reading Log for Kids
For some reason, the question of reading was particularly pressing one particular starless night. In desperation, I switched on the light and picked up the September 2010 issue of OCEANetwork Waves, Oregon's Christian Home Education Association Network Magazine. There I found an article, "Advice from a Bibliophile", by Kate Karman.
Ms. Karman suggested three things:
Read Old Books
Read Whole Books (unabridged)
Keep a List of What You Read
Bingo! "Self," I said, "if we can keep sports stats, then we can keep reading stats!"
The next morning, I presented our new plan to my skeptical boys, complete with individually labeled notebooks. I've found that enthusiasm is key for any venture involving the male gender.
"Boys! We're going to play the book game! (They love games.) We're going to write down every book you read, the author and the date. You'll have it forever and ever, and you can show it to your great-grandchildren! (The boys are excited about showing everything to their great-grandchildren.) I'm going to do it too! (In our house, success is nearly guaranteed by parental participation.) This is a game you play with yourself–there's no competition with anyone else."
---

---
A Book Log for Kids
Thus began our book game. We've been playing the game (otherwise known as keeping a book log) for over six years now. It has become a record of sorts of their homeschool journey. I appreciate being able to look back and see what they've accomplished (what a joy to realize we'd read 19 books of the Old Testament the first fall we kept the list). They love having their reading stats recorded for posterity. Now that's what I call a winning score.
You can keep a book log too. For boys, who are particularly concerned with stats and competition, turning reading into a sport can be really helpful!
In addition to adding some fun to your reading, keeping a book log gives your kids a lifelong record of the material they've read. This can be a lot of fun to read through.
---

---
My Reading Log
Over the years, we've expanded on our book log. We've added little mini book reports, lists of books we'd like to read, and instruction about fiction, nonfiction, genre, worldview, and more.
I've put the years of experimenting together into something just for you. It's part book log, part elementary reading curriculum, and part book report template. I can't wait to show it to you.
Ready? Let's go!
The My Book Log is the perfect tool for your elementary aged kids (from 3rd through 6th grade) to learn all about books, and to keep track of their literary consumption.
It's important not only that your children understand the basic structures of the library, fiction, nonfiction, and the books they read, but that they can learn to read with wisdom and discernment as well. We'll spend some time addressing theme and author worldview, and how the two relate.
You'll want to read through the instructional parts with your kids, then help them apply what they've learned in the notebooking parts of their book log.
Your kids will explore:
The Library
The Dewey Decimal System
Fiction Structure
Non-Fiction Structure
How to Evaluate Fiction
How to Evaluate Nonfiction
Your kids will keep track of:
The Books They Read
Important Book Details
Their Impressions
Books They've Borrowed
Books They've Loaned
Books They Want to Read
---
My Book Log for Kids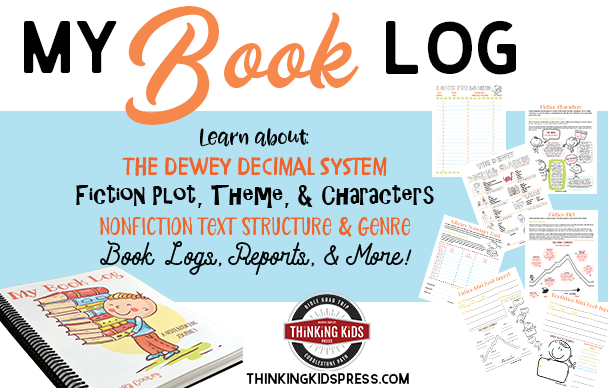 The My Book Log: A Notebooking Journey will allow your kids to learn everything they need to know to really understand reading fiction and nonfiction during their elementary years. Not only that, the notebooking portion of their book log gives them a way to practice what they've learned over and over again. 
The My Book Log has some cool aspects to it:
Explanations, charts, and diagrams

The Dewey Decimal System
The Dewey Decimal Classes
Fiction Book Genres
Nonfiction Book Genres
Fiction Characters
Fiction Plot
Nonfiction Text Structures
Nonfiction Beginnings
Theme
Author Worldview

Interactive Fun

A Library Scavenger Hunt
Book Plates for Your Kids
Text and Pictures to Color

Book Logs Galore

Books I've Borrowed
Books I've Loaned
Books I Want to Read
Books I've Read
Books I've Loaned

Mini Book Reports

Fiction Book Reports
Nonfiction Book Reports
Easy-to-Fill in Reports that Reinforce What Your Child Has Learned

A Great Base for Future Literature Study!
170 Pages
Household license

Reprint for all of your children
Reprint every year

Classroom license available

---
How to Notebook (and What is Notebooking?)
---
Notebooking Resources for Your Kids!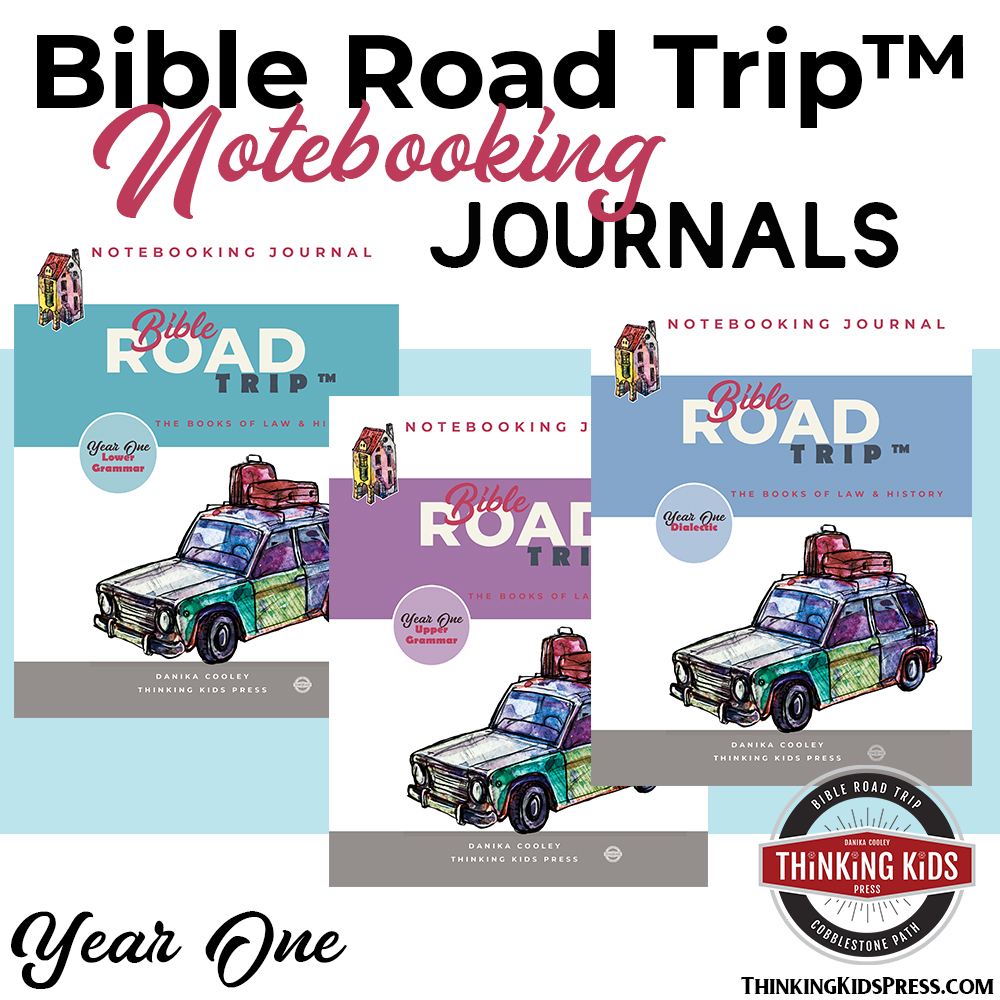 Bible Road Trip™ Year One Notebooking JournalsBuy Here
Bible Road Trip™ Year Two Notebooking JournalsBuy Here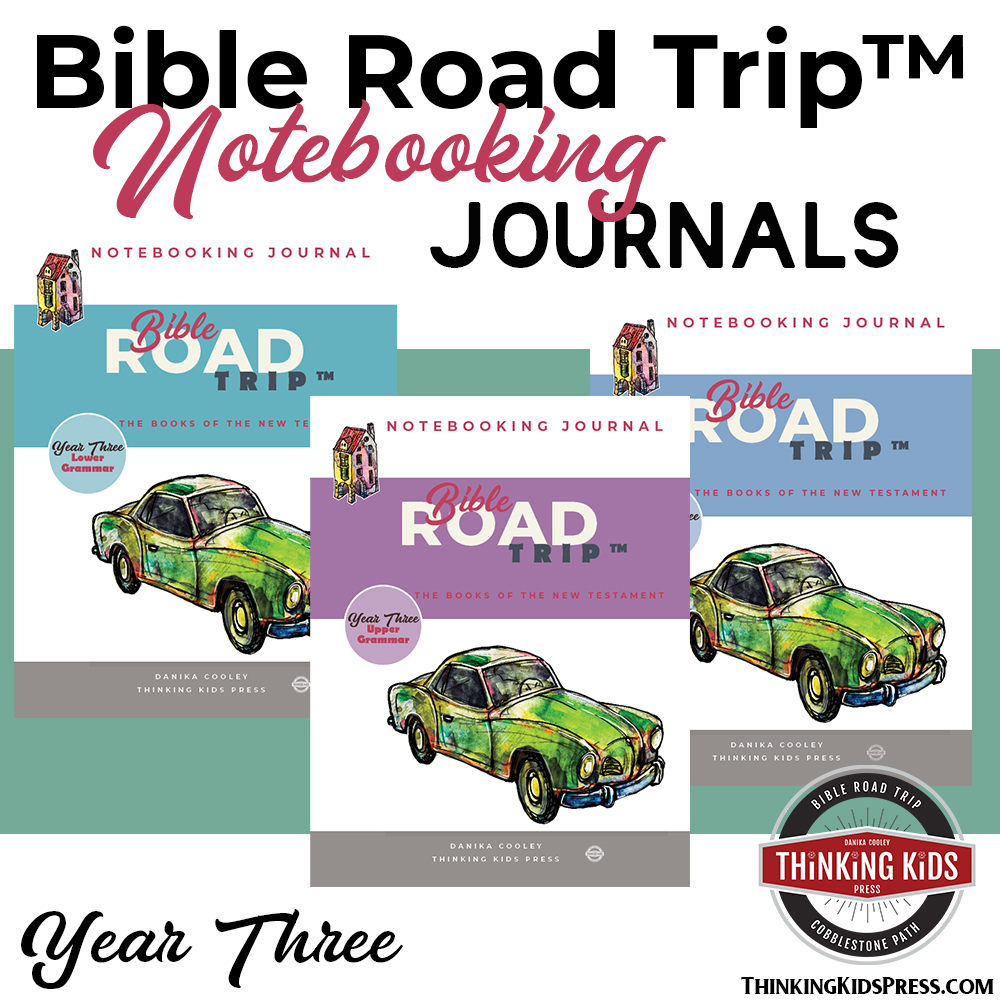 Bible Road Trip™ Year Three Notebooking JournalsBuy Here
My Timeline NotebookBuy Here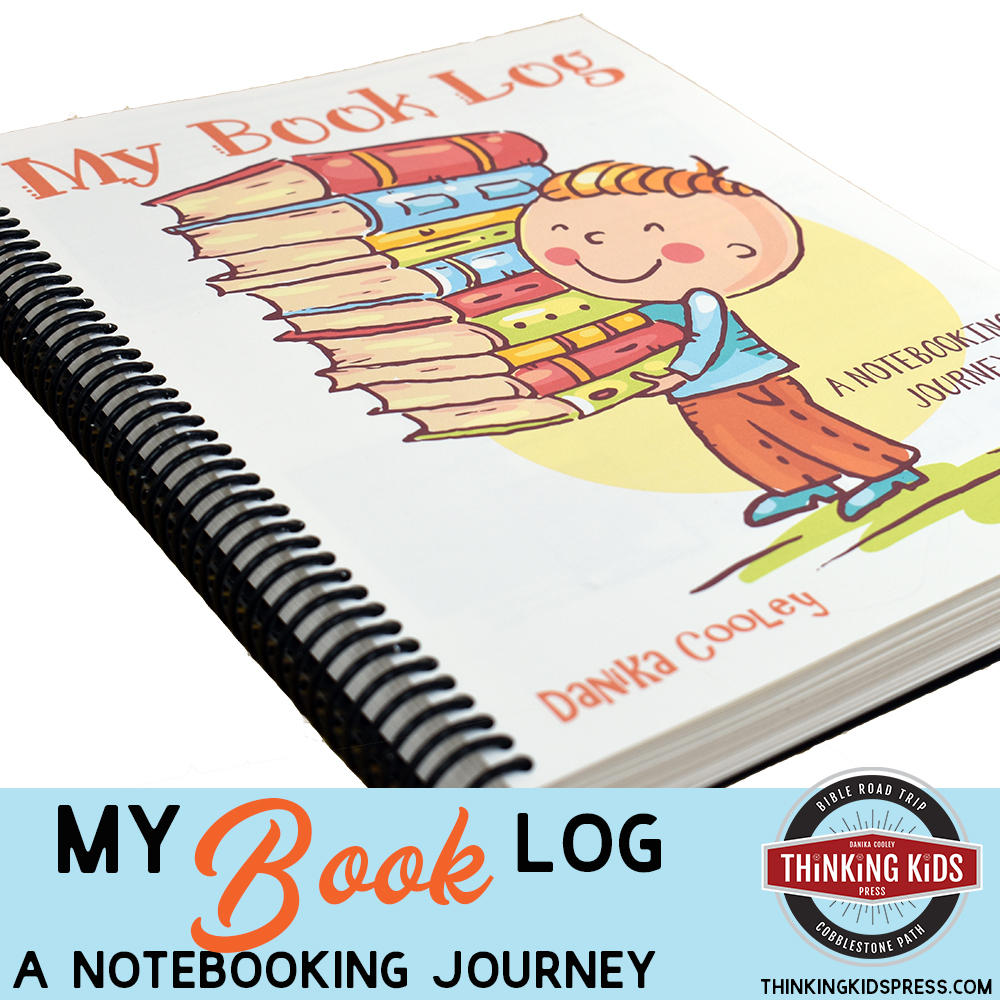 My Book LogBuy Here
My Field Trip and Travel JournalBuy Here
My Sermon NotebookBuy Here
Cobblestone Path™ Church History Research JournalsBuy Here
---
Printing Your My Book Log
Sometimes readers are concerned about using colored ink. If this is the case for you, there should be a setting on your printer that allows you to print in black and white. Printing in grayscale will still use some color, but it will come out prettier than black and white.
Print the My Book Log duplexed (double-sided) and have them flip on the long side.
I recommend printing the My Book Log on white cardstock so the pages will be more durable with no bleed-through. This is my very favorite cardstock: Neenah Premium Cardstock.

Three-hole punch the pages and store them in a notebook.
Spiral bind your notebook.

This is my favorite way to store notebooking journals. I take mine to the local office store. I wish I had invested in a coil binder years ago. It would have paid for itself many times over.
---
The Dewey Decimal System Chart and Guide
Your kids can learn to explore the library with ease once they understand the Dewey Decimal System.
Your kids will explore:
The Dewey Decimal System
The 10 Dewey Decimal
System Classes
Your kids will keep track of:
A Library Scavenger Hunt
Books They've Borrowed
---
Fiction | Teach Structure and the Book Report
A writer can spend his or her whole life studying fiction. Your children don't need to study fiction at quite such an in-depth level to begin appreciating and learning from story. There are, however, some basic fiction principles your child can learn that will allow them to read fiction more discerningly.
Your kids will explore:
What Fiction Is
What a Genre Is
20 Fiction Book Genres
4 Types of Characters
Fiction Plot
Story Theme
Author Worldview

---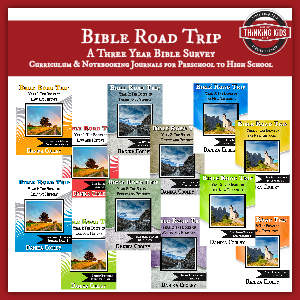 Bible Road Trip: A 3-Year Bible Curriculum for Preschool through High School
When Lightning Struck!: The Story of Martin Luther
Wonderfully Made: God's Story of Life from Conception to Birth
Neenah Astrobrights Premium Color Card Stock, 65 lb, 8.5 x 11 Inches, 250 Sheets, Stardust White
Crayola Fun Effects Mini Twistables Crayons, 24-Count, 1 pack
Crayola Different Colored Pencils, 100 Count, Adult Coloring
TruBind 10 Mil 8-1/2 x 11 Inches PVC Binding Covers – Pack of 100, Clear (CVR-10ASN)
TruBind TB-S20 Spiral Coil Binding Machine (TB-S20)
TruBind 8-1/2 x 11 Inches 12 Mil Sand Texture Polycovers – Pack of 100, Black (CSD12-ASBK)
TruBind 20mm (3/4-Inch) Standard Black Coil Bindings, Pack of 50 (COIL20-BK)
TruBind Heavy-Duty Coil Cutting and Crimping Tool
---
Nonfiction | Book Report Summaries and Understanding Nonfiction
Just like fiction, nonfiction follows specific conventions and principles. It will benefit your child greatly to be able to identify and understand the nonfiction structure and its purpose.
Your kids will explore:
What Nonfiction Is
What a Nonfiction Genre Is
10 Nonfiction Genres
2 Nonfiction Opening Structures
5 Nonfiction Text Structures
Nonfiction Theme
Author Worldview
---
Book Lists | Book Report Summaries | Reading Book Log
Now that your child has studied the basics of the library, fiction, and nonfiction, they'll get down the business of keeping several forms of book logs.
Your kids will keep track of:
Books They Want to Read

By Fiction Genre & Nonfiction Subject

Books They've Read
Books They've Loaned

For Books That Must Be Shared With Friends

Mini Fiction Book Reports

To Practice What They've Learned of Fiction Analysis

Mini Nonfiction Book Reports

To Practice What They've Learned of Nonfiction Analysis
---
Book Plates
For fun, your child will also receive 12 printable book plates. They can cut these out and paste them into the cover of their own books for a sense of ownership.
Keeping a book log has been a lot of fun for our family over the years. My boys have learned to be discerning, educated readers. I'm so excited for your family as you begin on your own book journey!

---
Books Make Great Gifts!
---
Bible Resources for Your Kids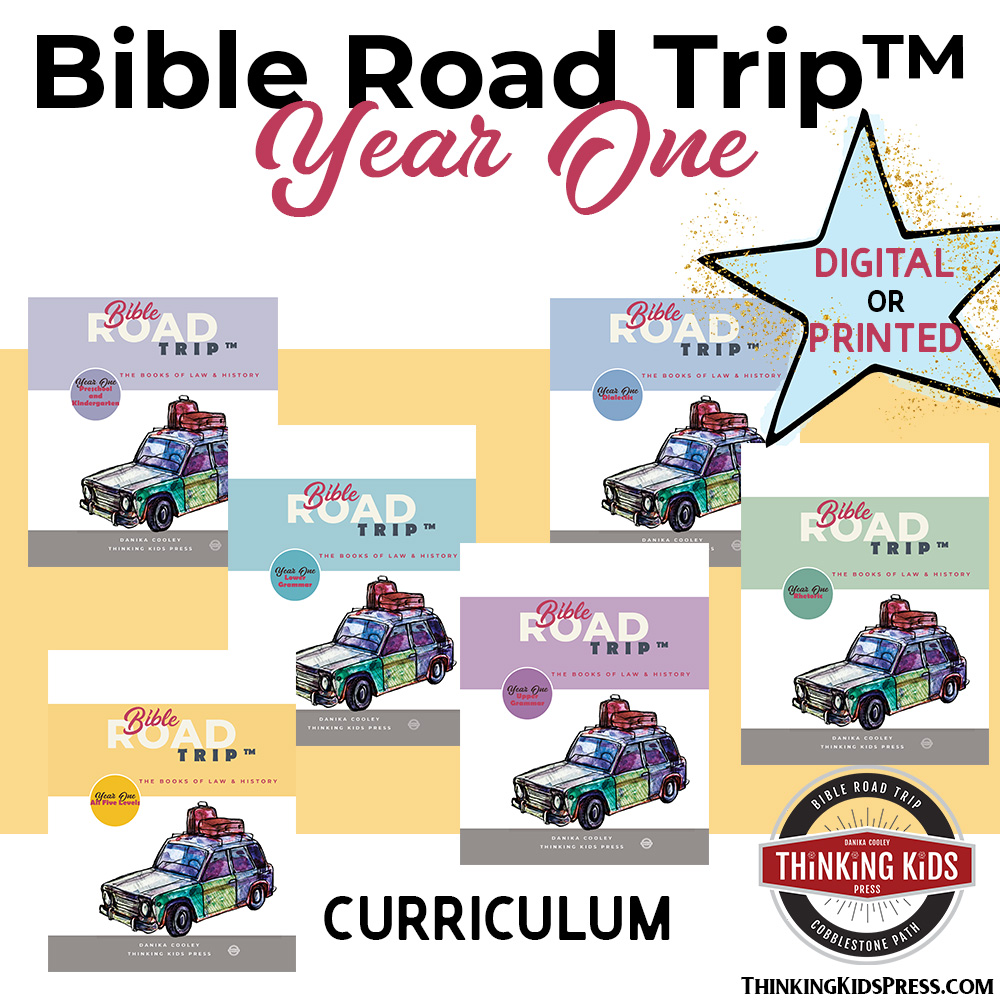 Learn More Here
Learn More Here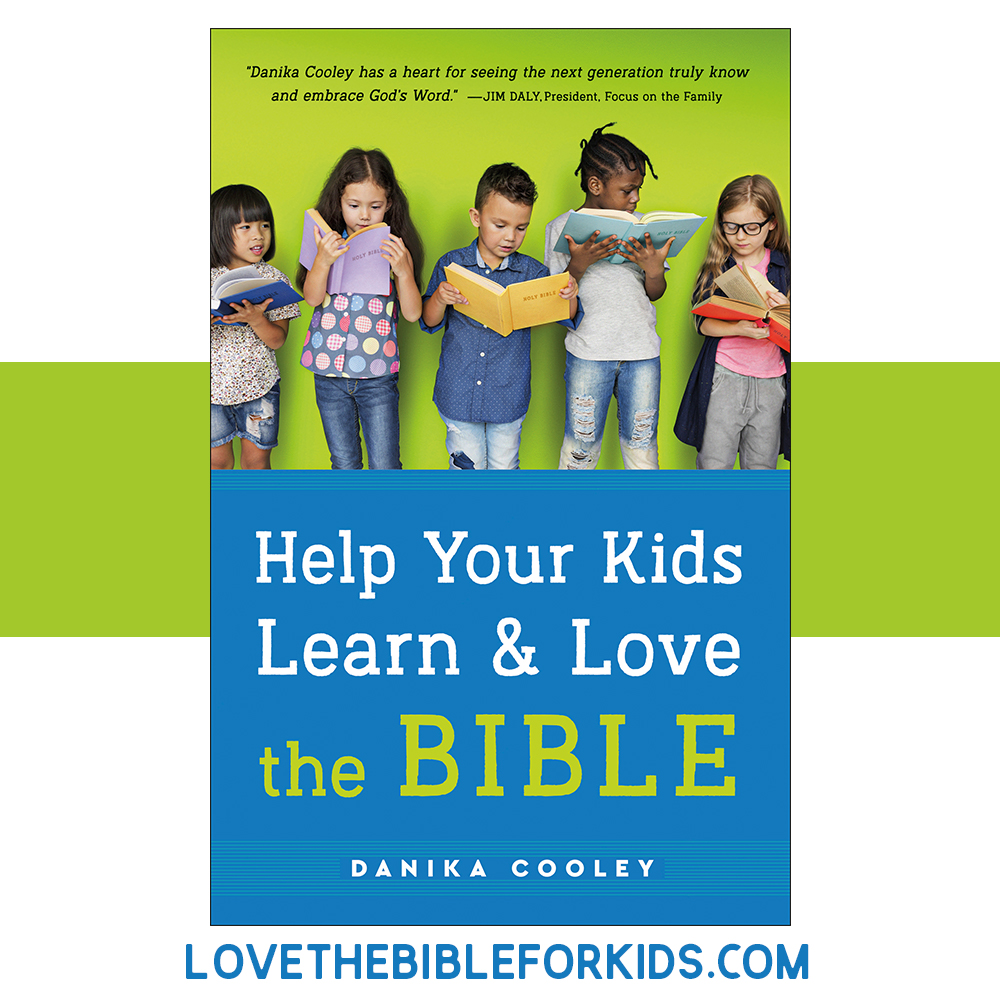 Learn More Here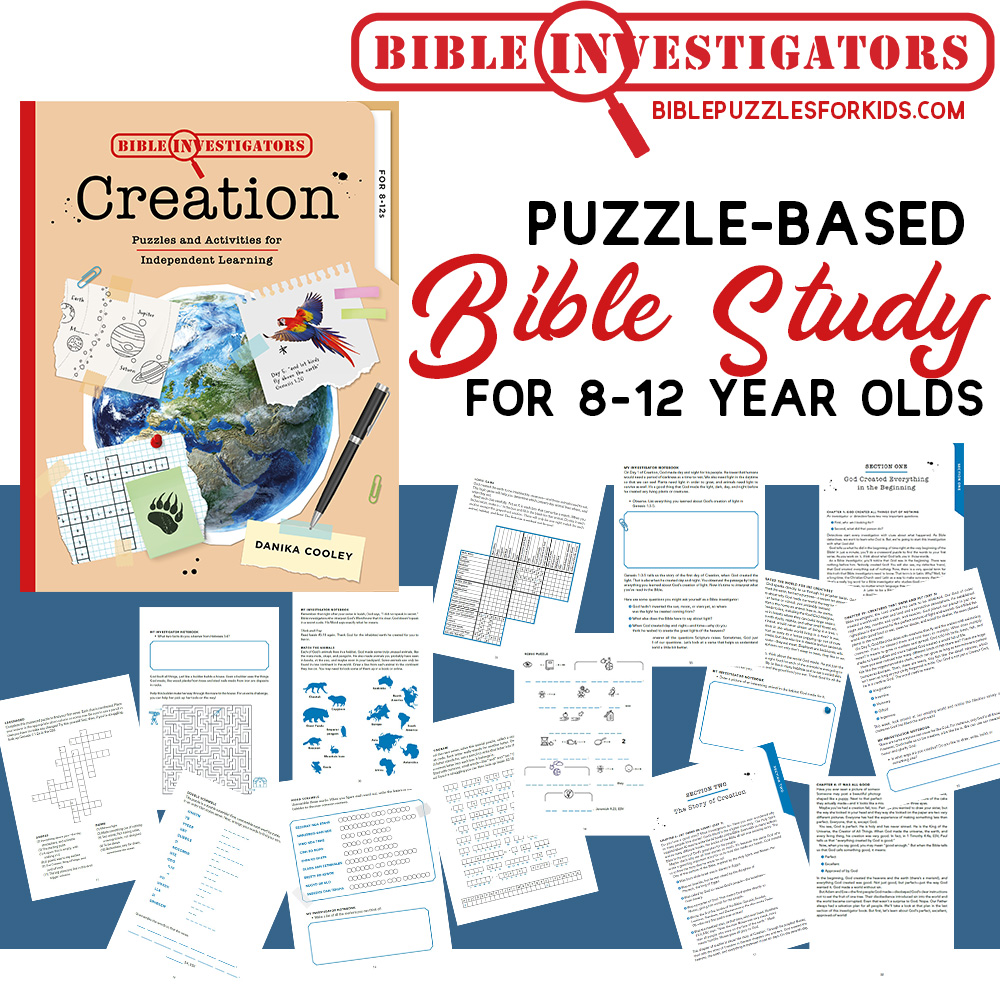 Learn More Here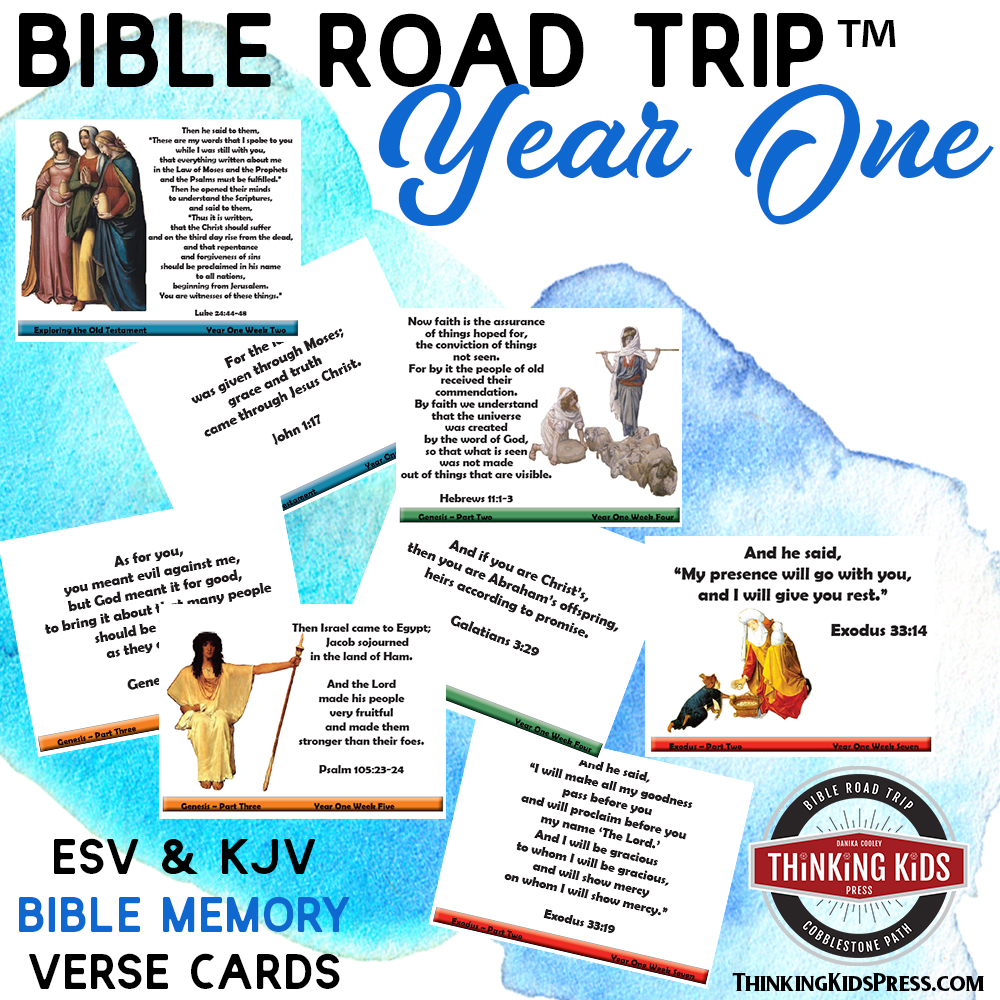 Learn More Here
Learn More Here
---
Teach Your Kids the Bible with Bible Road Trip™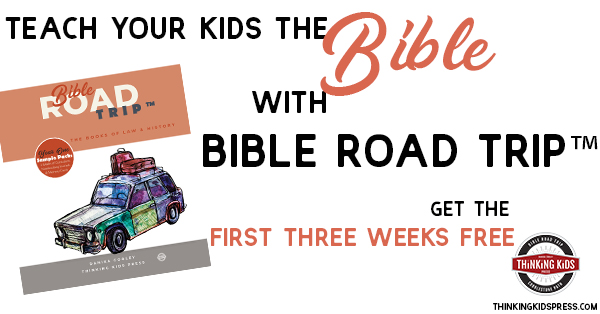 Bible Road Trip™ is a three-year Bible survey curriculum. Take your family through the Bible five times from preschool to high school.
To help you get the most out of your studies, Bible Road Trip™ has an array of coordinating weekly activities:
Researching the section of the Bible you're studying
Reading and discussing the Bible
Memorizing Scripture
Notebooking about your studies
Praying for the nations
Suggestions for further study
Crafting about what you've learned
For your older students: A project to share what they've learned
Bible Road Trip™ also has some great tools you can use along with it, such as:

Notebooking Journals for grades 1-9. Want a structured notebooking journal for high school? Don't hesitate to use the Dialectic journal (grades 7-9).
Bible Memory Card Sets for all five levels of study, preschool to high school. These are available in both ESV and KJV.

Grab your Bible Road Trip™ Year One Sample Pack. You'll get:
The Bible Road Trip™ Parent / Teacher Guide.
The first three weeks of the curriculum for all five learning levels. Week Three is where we really dive into the Bible and begin to our systematic study. Week Three will give you a good feel for the rest of the curriculum.
The first three weeks of the Bible Memory Card sets for all five levels, in ESV and KJV.
The first three weeks of each of the three leveled Notebooking Journals.
Grab the Sample Pack for FREE:

Disciple your kids by taking your family through the Bible together in a meaningful way!
---
Bible Road Trip™ Curriculum
Take a look inside the Bible Road Trip™ curriculum! Let me show you around:
---
More Thinking Kids Posts You'll Love
---
Join the newsletter
Get the Family Prayer Box Project FREE!
Teach your children to pray with this fun project that includes 7 printable sets!