Looking for a hands on Westminster catechism for kids? Sound Words is a wonderful theology curriculum for preschool to second grade.
---
What do you think of when you hear the term "education"? Reading, writing, and math?
Those are all important subjects, but I don't think a true Christian education is complete without training in the Bible, theology (the study of God), and Christian history. For me, those are non-negotiable subjects. It's the reason I wrote Bible Road Trip™ (a three-year Bible survey curriculum for preschool to high school).
When it comes to theology, I think we need to be more purposeful about it than just teaching "worldview". We need to teach our children solid and biblical doctrine.
1 Timothy 1:12b-14 (ESV) says:
But I am not ashamed, for I know whom I have believed, and I am convinced that he is able to guard until that Day what has been entrusted to me. Follow the pattern of the sound words that you have heard from me, in the faith and love that are in Christ Jesus. By the Holy Spirit who dwells within us, guard the good deposit entrusted to you.
A catechism teaches theology and doctrine (or "a pattern of sound words") through a series of questions and answers. Catechizing our kids can help guard the good deposit entrusted to us and also can help us convey sound doctrine to our children.
---

---
Westminster Catechism for Kids
The first catechisms were written by Martin Luther in 1529. Of the need for the Small Catechism for lay people, Luther said:
The deplorable, miserable condition which I discovered lately when I, too, was a visitor, has forced and urged me to prepare [publish] this Catechism, or Christian doctrine, in this small, plain, simple form. Mercy! …what manifold misery I beheld! The common people, especially in the villages, have no knowledge whatever of Christian doctrine, and, alas! many pastors are altogether incapable and incompetent to teach…
It was to teach the common man that he developed the catechism. John Calvin developed the Reformed Genevan Catechism (1541, 1545, 1560), the Heidelberg Catechism followed in 1563, and the Westminster Catechisms (Larger and Shorter) were written in 1647, a year before the end of the Reformation period. Catholics took a page from the Protestant book and developed the Roman Catechism in 1566. More recently in the Reformed camp, the New City Catechism has been developed in modern language.
Catechisms have enjoyed a long and productive history in the Protestant/Evangelical church. It's important for kids to understand theology, and simple questions and answers can be a great way to teach it.
---
---
Sound Words | Theology for Kids
In Sound Words: A Protestant Westminster Catechism, Tauna Meyer brings back this important theological teaching tool and adapts it as a fun curriculum for kids aged preschool to second grade. I think you could use it for children up until about fourth grade.
Tauna has released the first six units of the curriculum out of nine planned units. Each unit has 11 weeks of material, though the first one has a separate mini-unit on the attributes of God that will require about 12 days of study.
Each lesson (of 11 lessons per unit) focuses on one question and answer revolving around a particular topic.
The topics available so far are:
Unit One: All About God
Unit Two: All About Creation
Unit Three: The Fall
Unit Four: Salvation
Unit Five: Christ and His Work
Unit Six: God's Word
Each lesson includes:
A memory verse poster/coloring sheet
A list of Scriptures or Bible stories to read and focus on
Discussion Questions
A Devotion
Craft and Activity Ideas
Copywork (there are two styles of lines available)
Notebooking Pages
The Sound Words lesson structure is simple and clear, and the narrative to read to your children is excellent.
I love the way Tauna writes for kids. She does a great job of relating abstract concepts to concrete images that kids can easily understand. Kids spend an entire week thinking about vital questions like "Who is God?" and "Are there more gods than one?".
Through fun activities, writing, discussion, stories, and Scripture memory (and the coordinating music Tauna recommends–which is free for download right now), children will really absorb important truths of the Christian faith.
I highly recommend this curriculum for elementary school kids.
It's simple and doesn't take a ton of time, but the work you'll do is important. Let us avoid the "deplorable, miserable condition" that Martin Luther found in the German towns of his time. Let us follow the pattern of sound words we've heard and guard the good deposit entrusted to us.
---
Purchase the Sound Words Theology Curriculum
Get your Sound Words curriculum here!
---
Bible Resources for Your Kids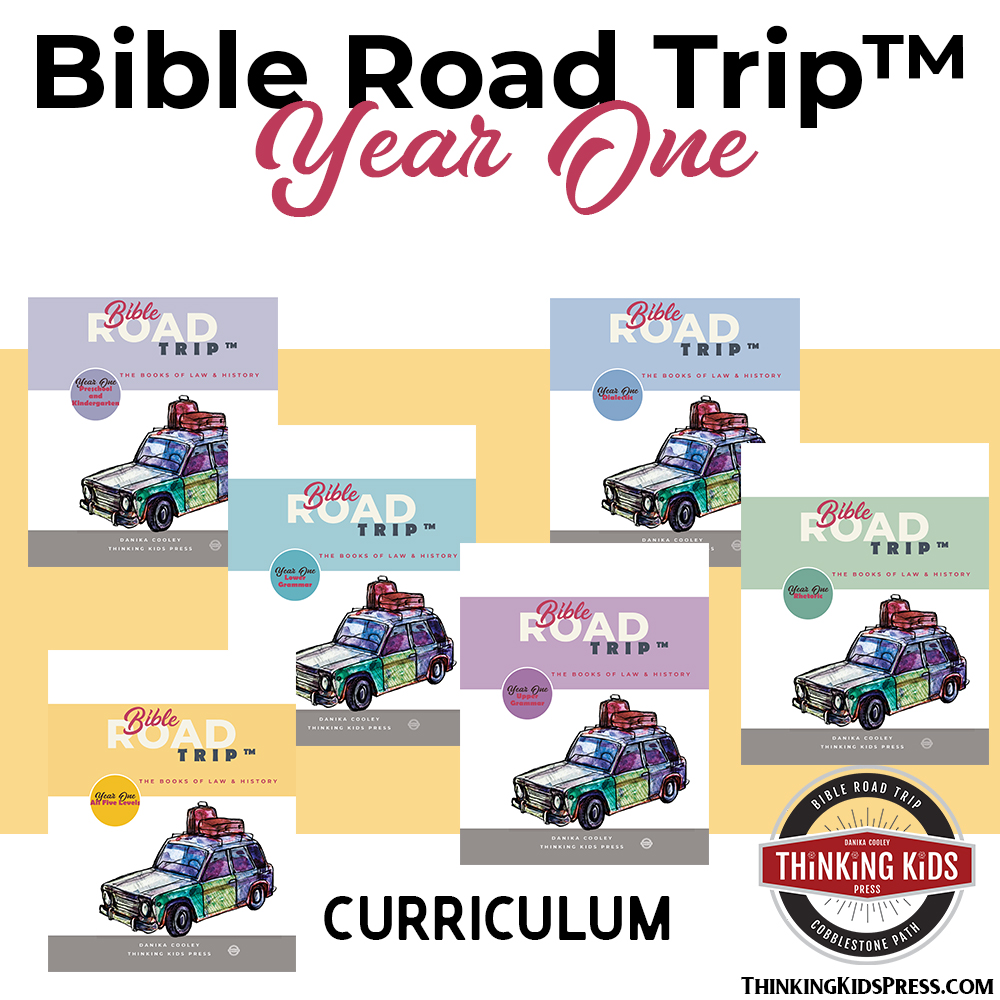 Bible Road Trip™ CurriculumLearn More Here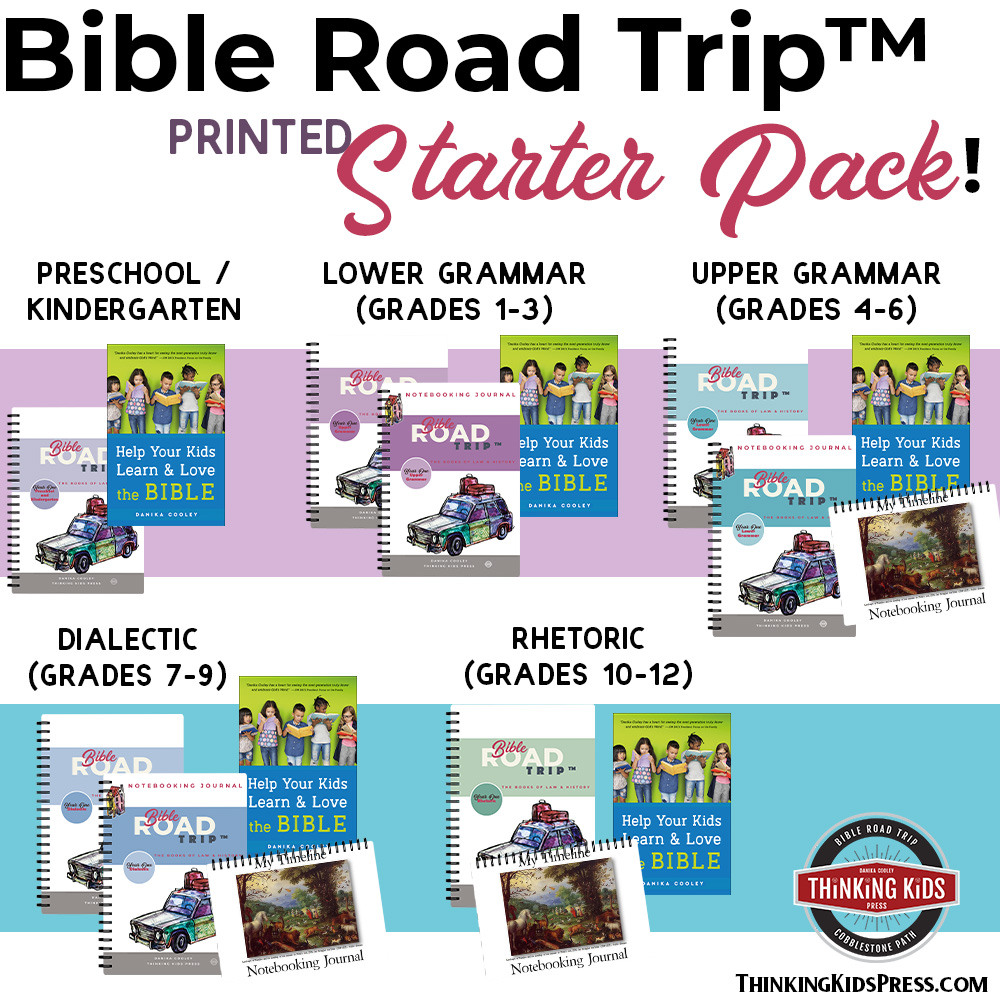 Starter BundleLearn More Here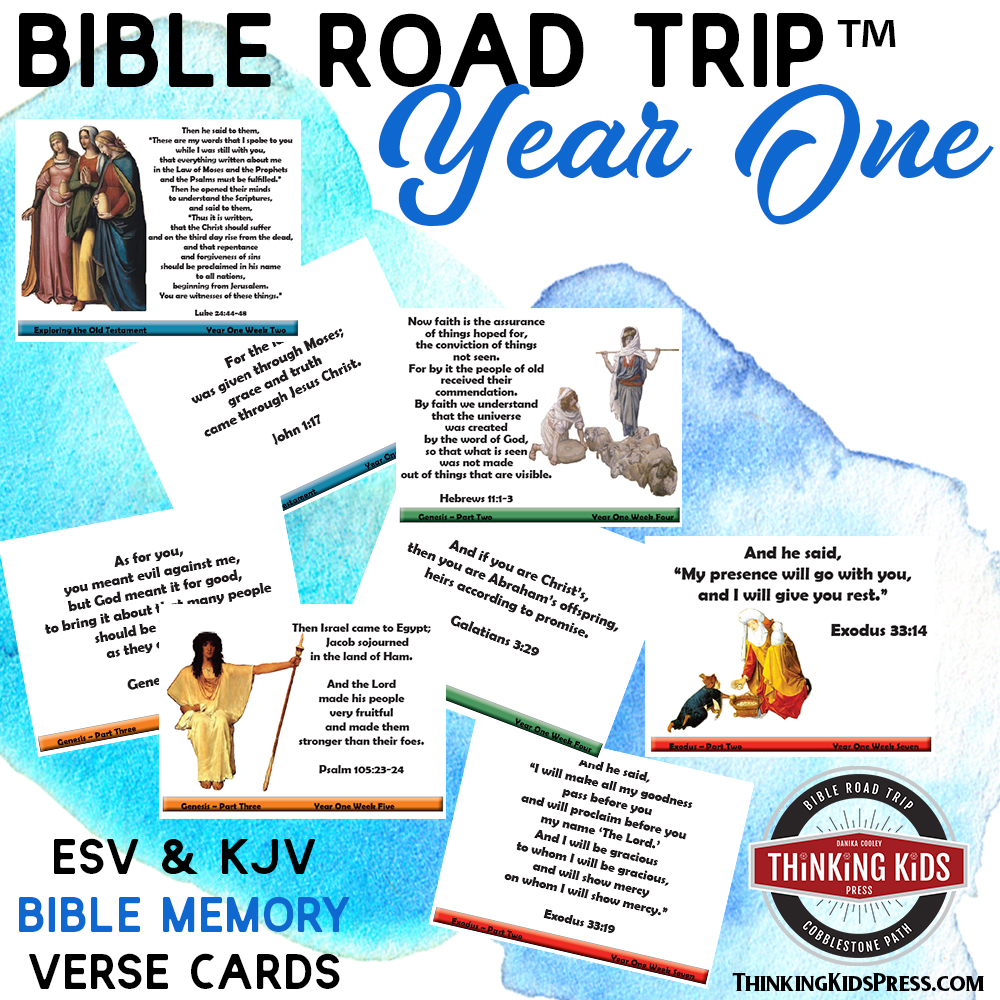 Bible Road Trip™ Memory Verse CardsLearn More Here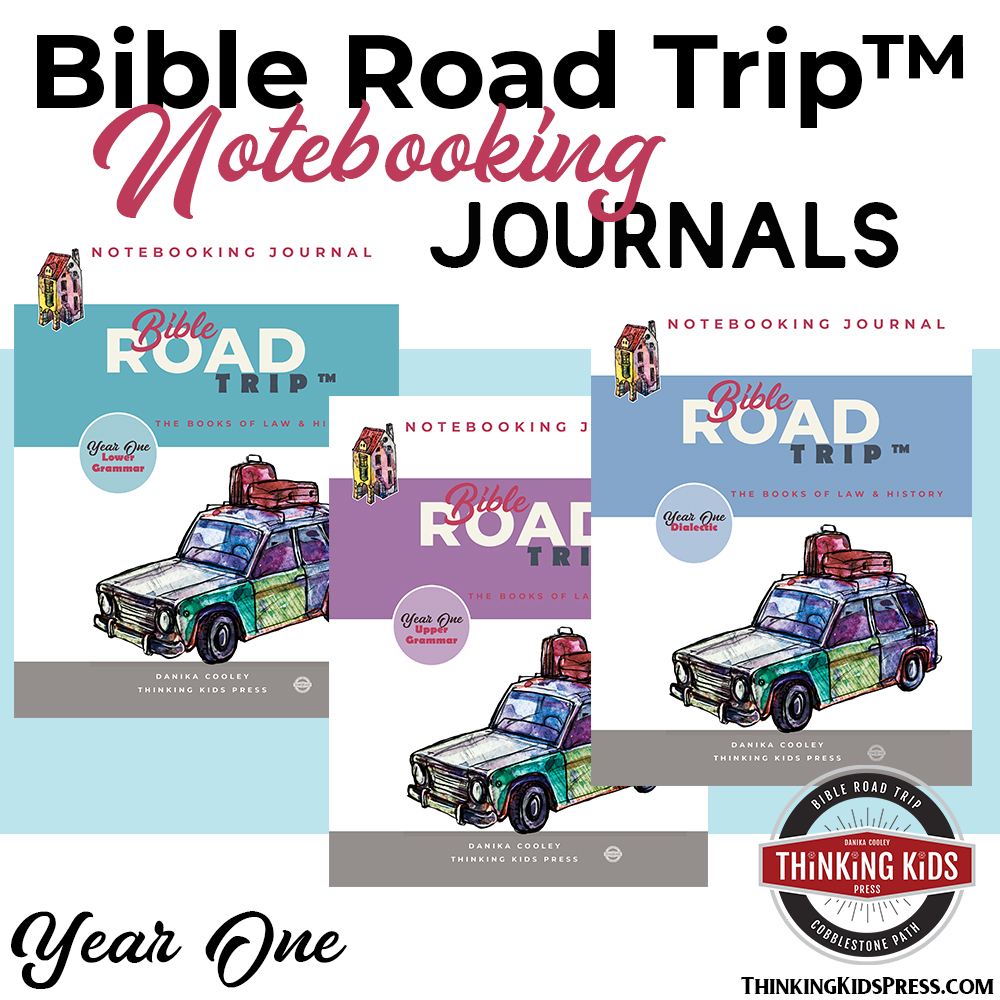 Bible Road Trip™ Notebooking JournalsLearn More Here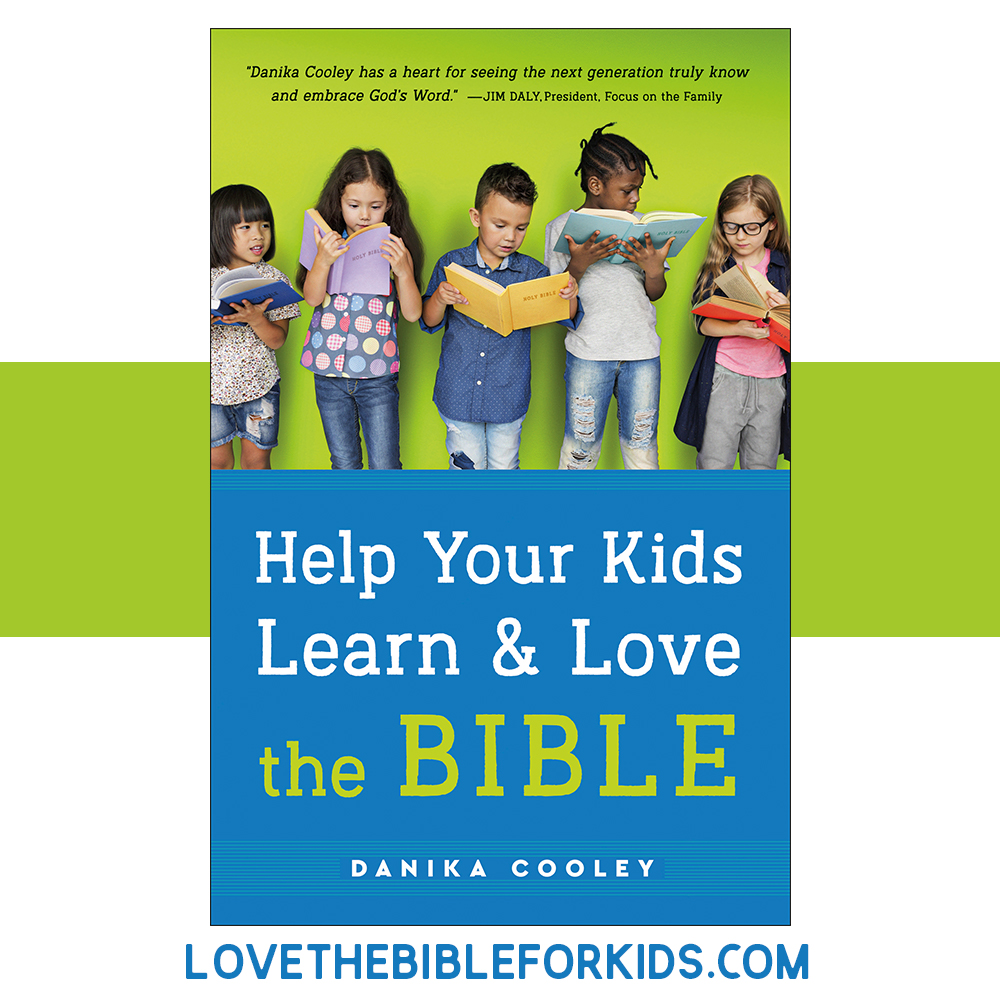 Help Your Kids Learn and Love the BibleLearn More Here
---
Help Your Kids Learn and Love the Bible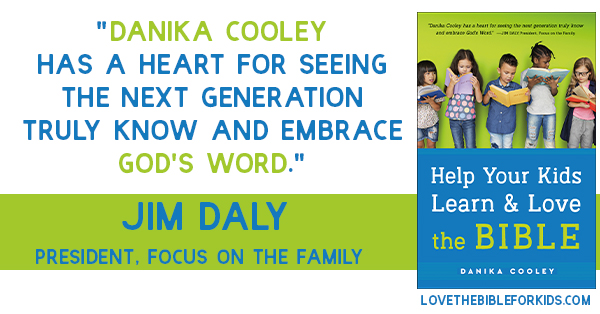 You want your kids to learn and love the Bible. 
You want to teach the Bible…
As parents, we deeply desire the best for our kids. We look for the right schools, we make them eat right and exercise, and we get them involved in extracurricular activities. We take our job as parents seriously.
But are we also putting our time and energy into
teaching them the Bible? Giving them the life-changing, soul-nourishing words of Scripture is not only doable, it's an essential part of parenting kids for Jesus. And the good news is, studying God's Word as a family doesn't have to be difficult!
2 Timothy 2:15, ESV, says:
Do your best to present yourself to God as one approved,
a worker who has no need to be ashamed, rightly handling the word of truth.
Our job, as parents who love Jesus, is to help our kids become approved workers, unashamed and rightly handling the word of truth.
The good news? Teaching the Bible isn't hard. Your family can learn the Bible together.
…and you can!
A Crash Course in Teaching the Bible to Your Kids
Danika Cooley's book, Help Your Kids Learn and Love the Bible, will give you the tools and confidence to study the Bible as a family. It will help you identify and overcome your objections and fears, give you a crash course in what the Bible is all about and how to teach it, and provide the guidance you need to set up a family Bible study habit.
You will finish this book feeling encouraged and empowered to initiate and strengthen your child's relationship with the Lord through His Word.

Help Your Kids Learn and Love the Bible will equip you with everything you need to know to teach the Bible to your kids!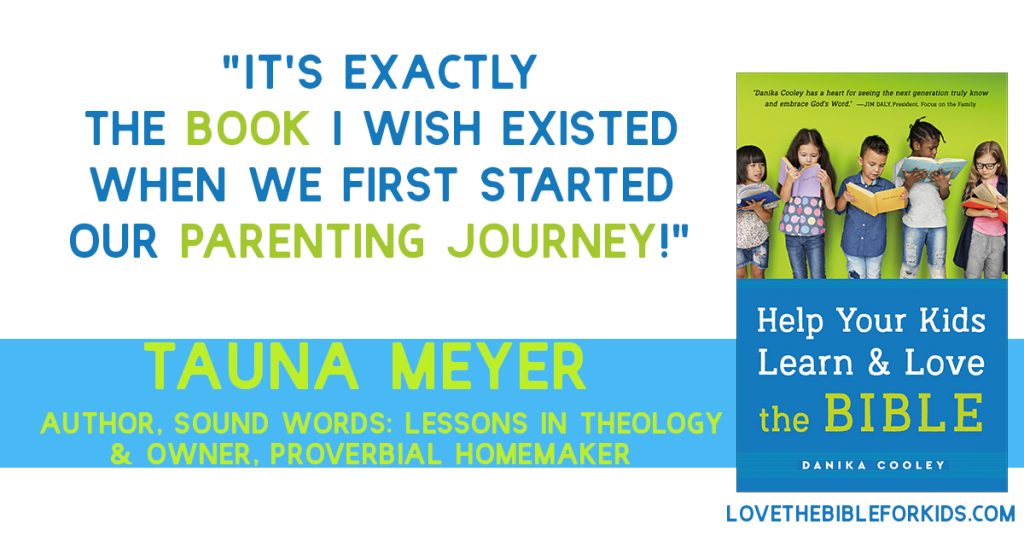 ---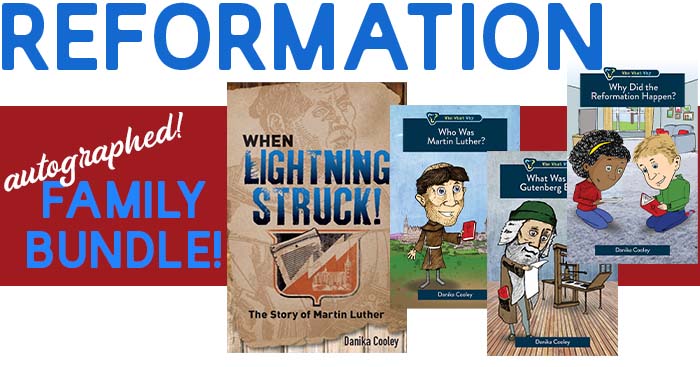 Your kids will love the Who What Why Reformation series with illustrated narratives for 8-11 year olds.
And, Martin Luther's young adult historical fiction story makes the perfect family read aloud!
Grab the autographed Reformation Family Bundle!
---
More Thinking Kids Posts You'll Love
---
Join the newsletter
Get the Family Prayer Box Project FREE!
Teach your children to pray with this fun project that includes 7 printable sets!